If there's one thing that never goes out of style, it's flowers. From intricate floral crowns to men who stick petals in their beards, flowers are for everyone. Finding your style and which flowers fit you isn't always the easiest thing to do, especially if you're a public statue in Brussels. Enter florist
Geoffroy Mottart
.
Geoffroy Mottart Quietly Adorns Weathered Public Statues with Elaborate Flower Bouquets
In this project, called Fleurissements, the Belgium-based florist goes around Brussels to decorate the public statues, many of them a little forgotten. He embellishes the often weathered, stone figures with unconventional bouquets and floral arrangements that showcase his expertise and skill. Suddenly, the statues are given new life, with their brightly adorned beards and stylish hairdos full of roses, daffodils, orchids, chrysanthemums and so much more.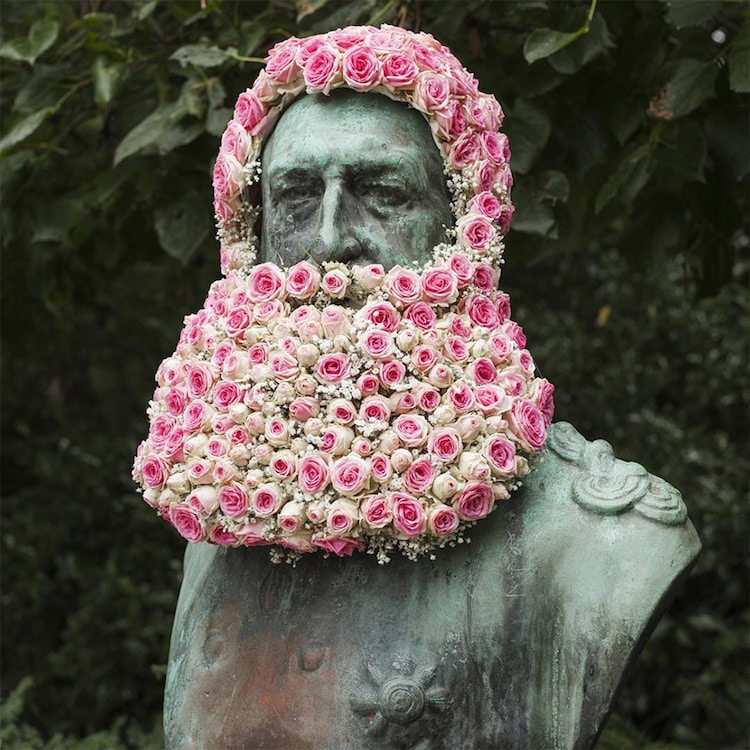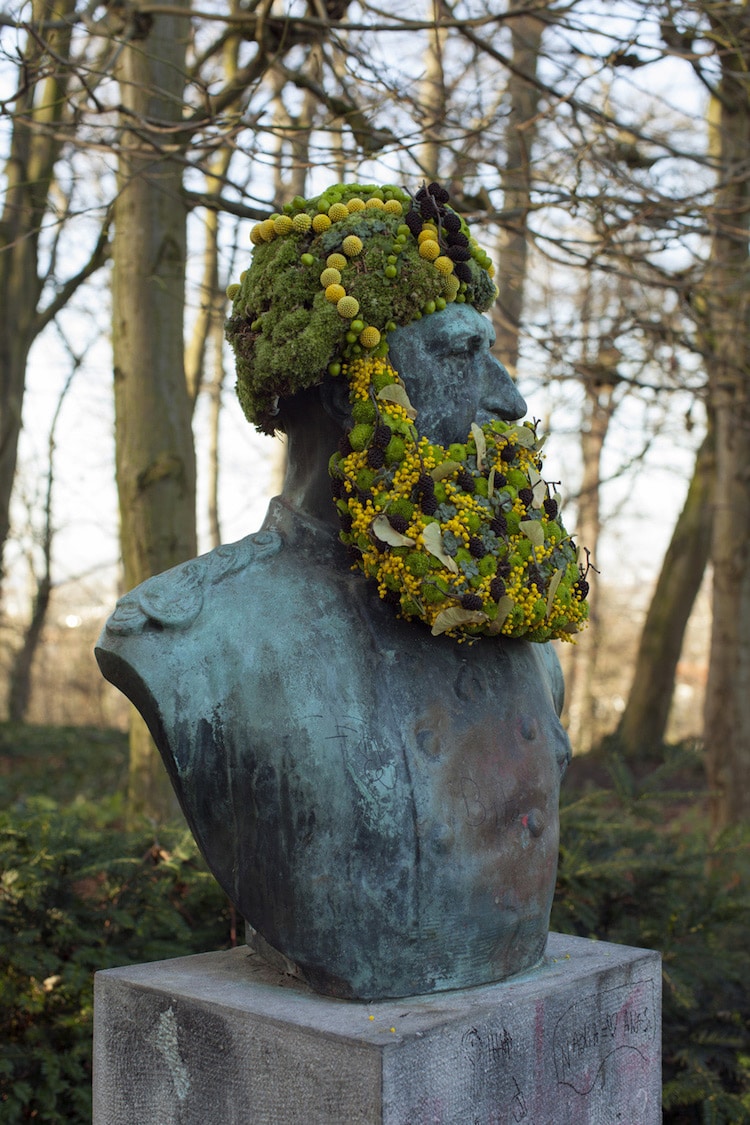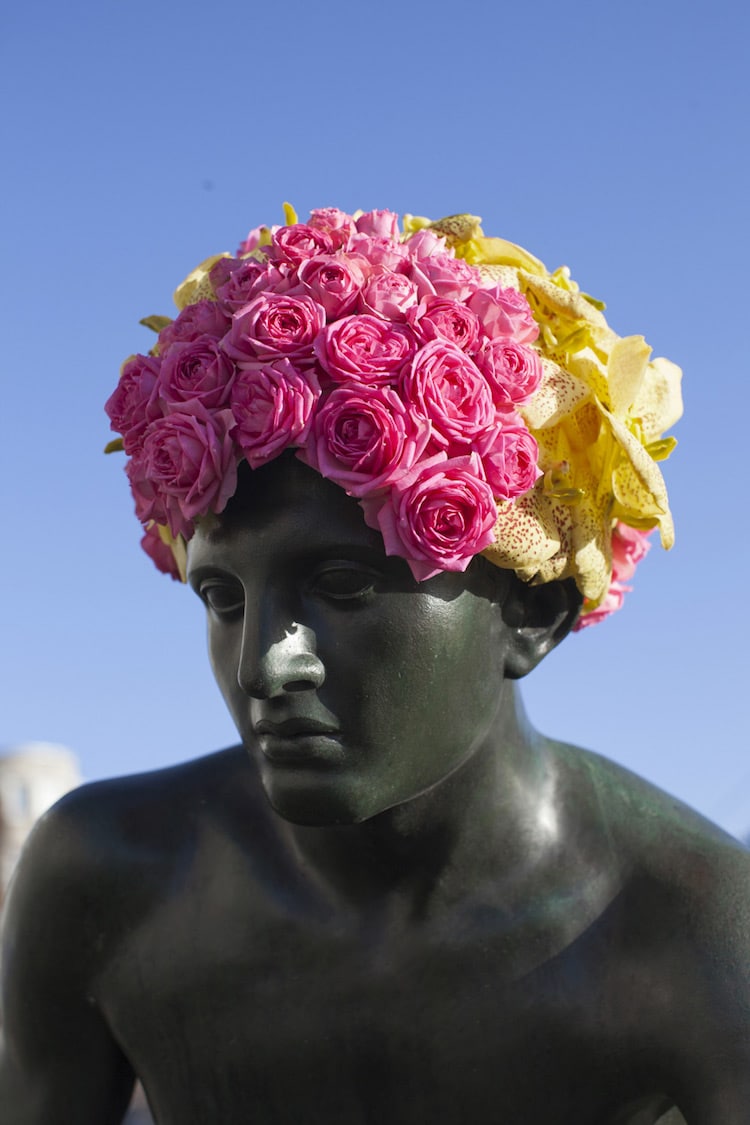 Rediscovering the City's Cultural Heritage
Walking around the city, Mottart realized very few people pay any attention to the statues and he wanted to change that. "Many of these works are testimonies from the past. They are all part of our cultural heritage and they deserve to be looked at." By adding florals to them in a creative way, he raises the curiosity of passersby and invites them to rediscover the city's relics from the past.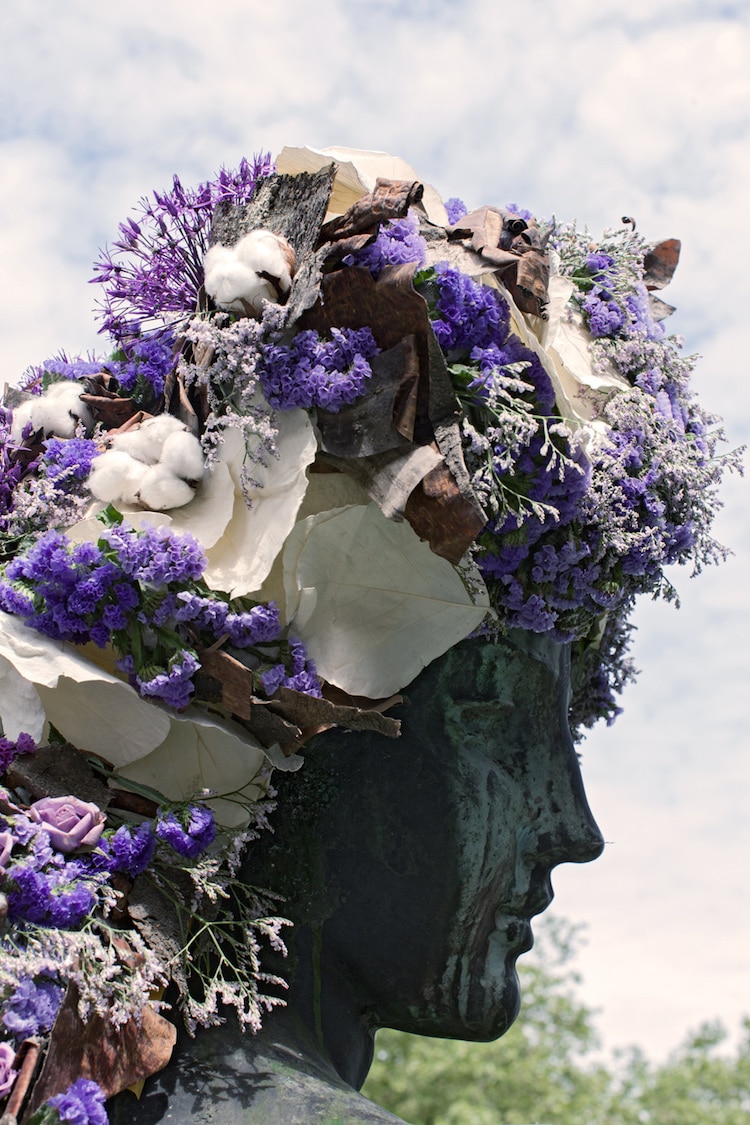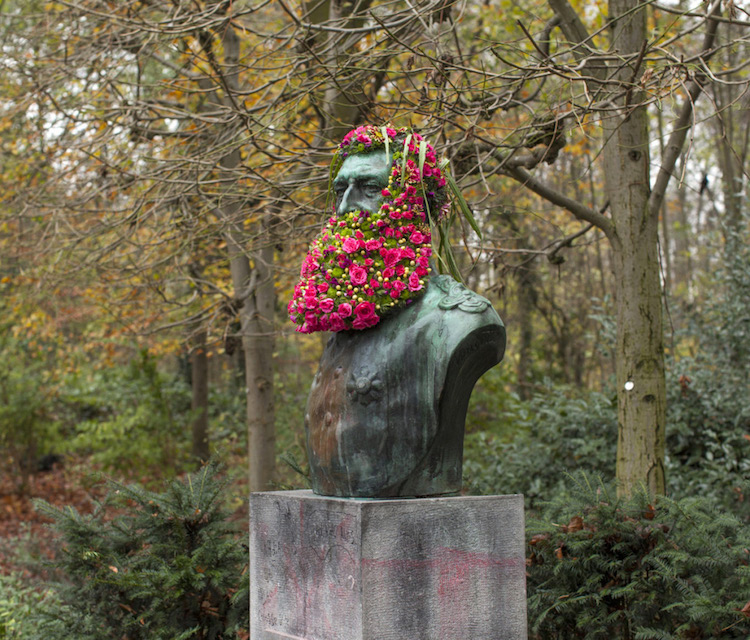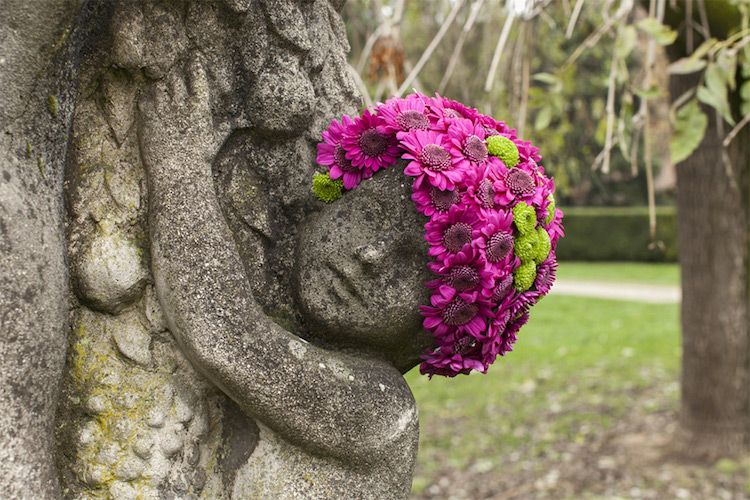 Everyone Can Marvel at His Intricate Designs
Geoffroy Mottarts 'Fleurissements' only last for a few days before being removed, but he snaps a picture of each and every one of them that he posts on Instagram. That way, these beautifully dressed public statues in Brussels do not only turn smiles on the faces of random pedestrians, but the rest of the world can marvel at his intricate creations too.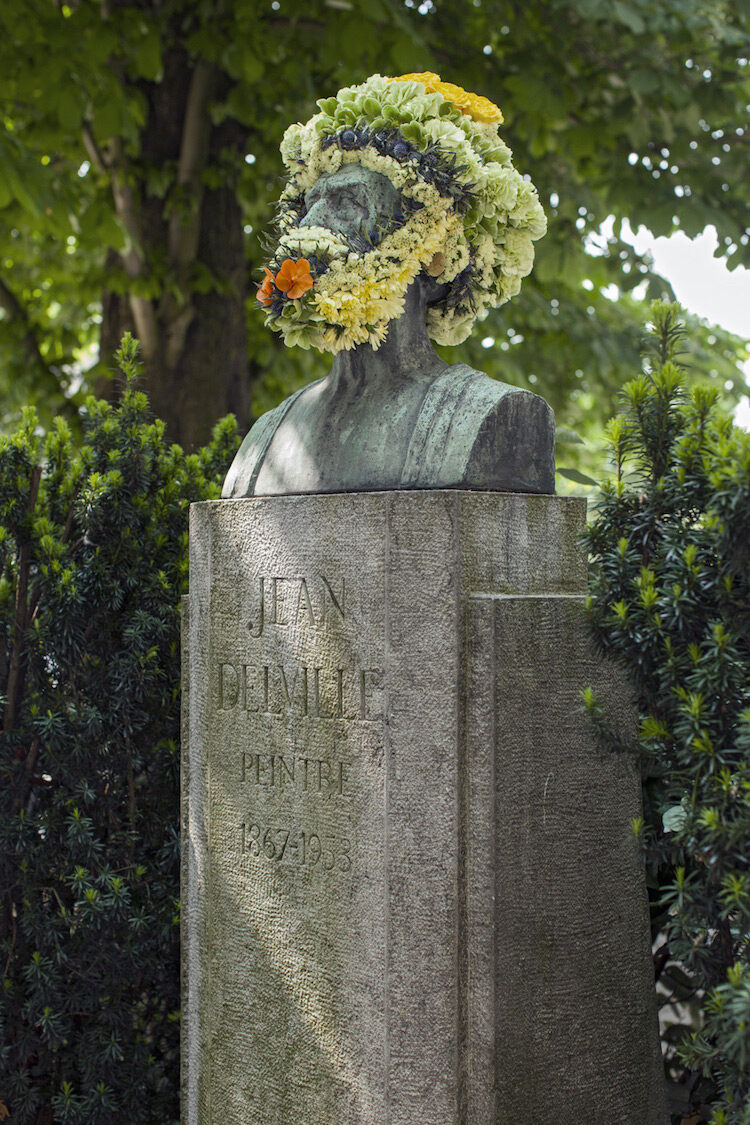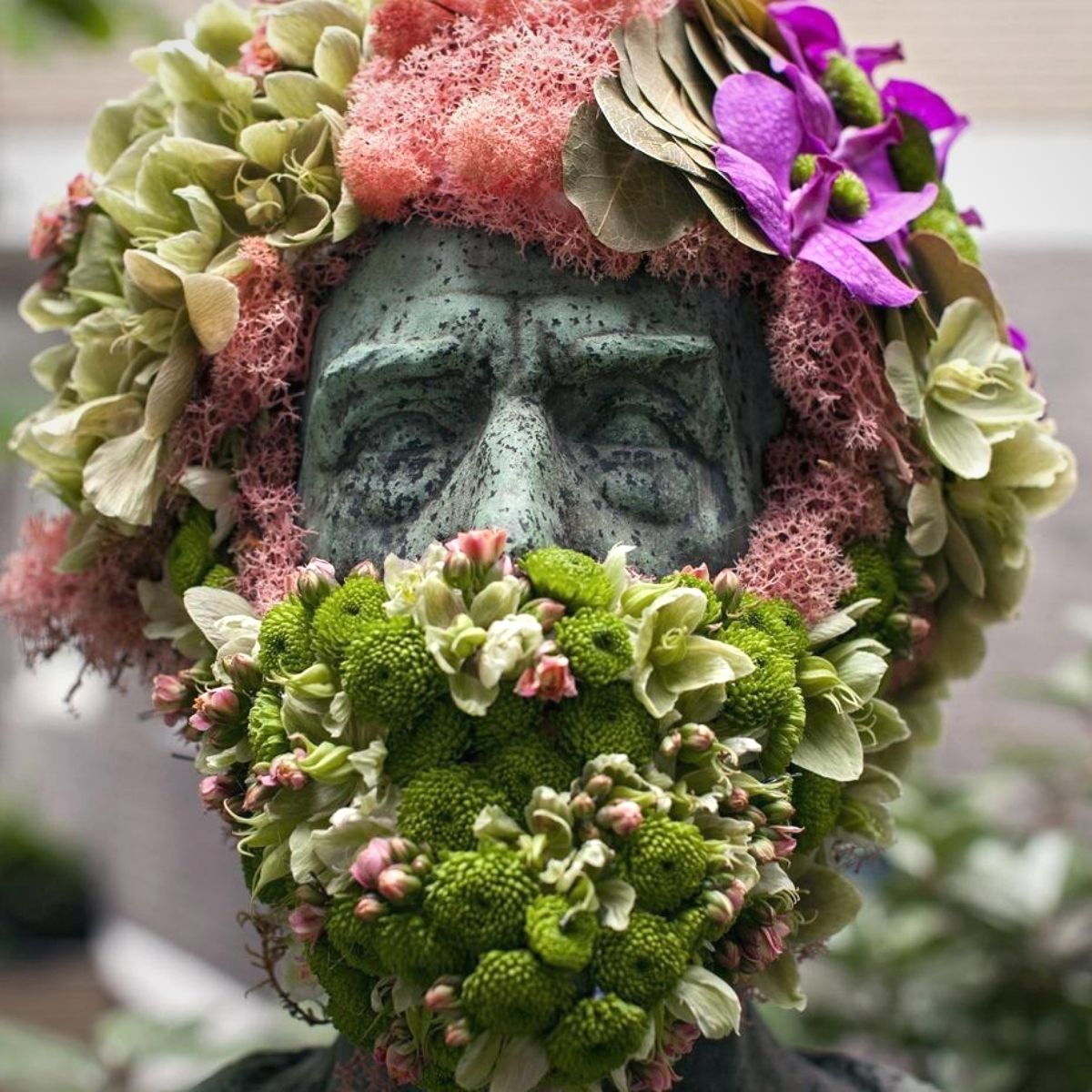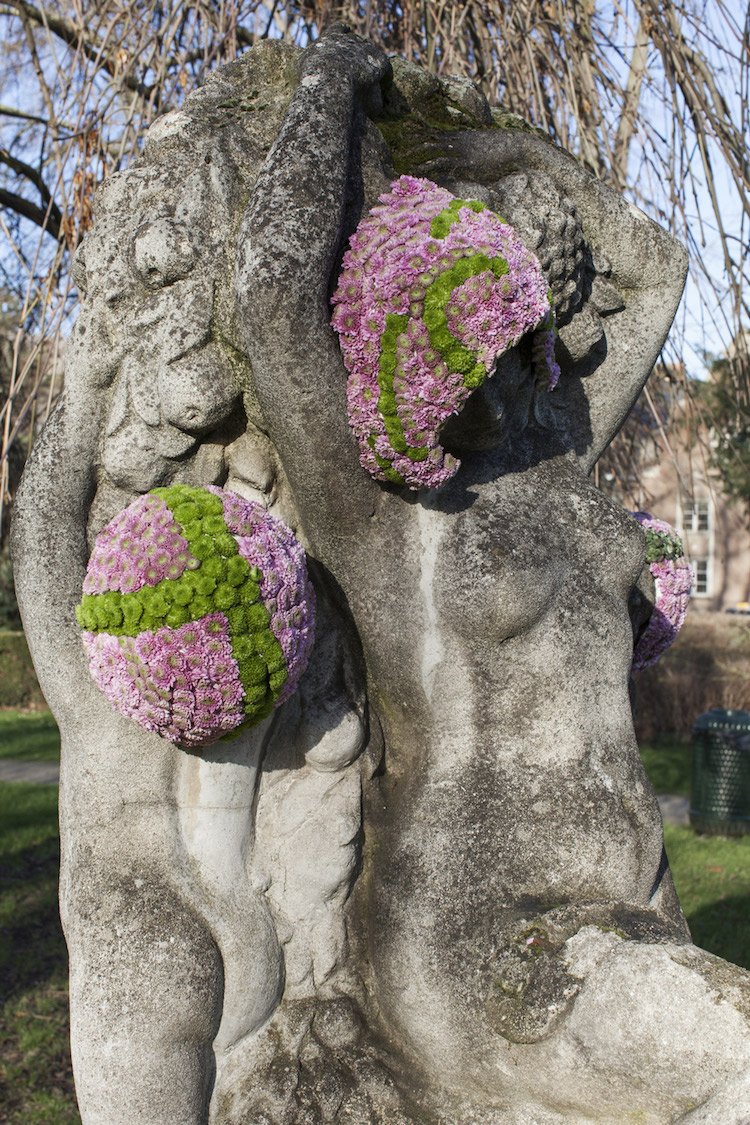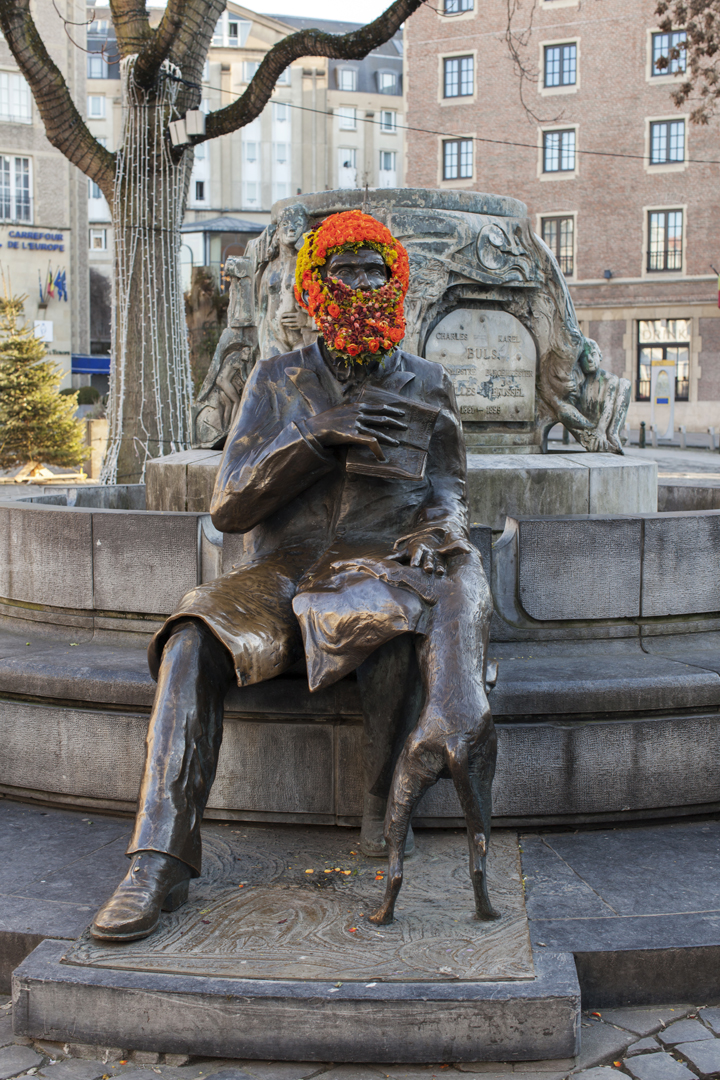 To see more of Geoffroy Mottart's work and enjoy the beauty of this ongoing project, visit his
website
or follow him on
Instagram
.