Instagram is a visual platform, and Julio Freitas, founder of the design studio 'The Flower Hat' in Bozeman, Montana, uses it as such. But, judging by the captions he includes with his images — information about his workshops, road trips he's taken, and which Dahlias are blooming in his fields — he is also a man who understands the power of words, and most importantly, the power that flowers hold. In this florist special you'll get the chance to deeply connect with who Julio is and what he brings to the floral world.
Everything to Know About Julio Freitas aka 'The Flower Hat'
The Flower Hat is a floral design studio and flower farm in Bozeman, Montana, nestled in the beautiful Gallatin Valley mountains. Julio Freitas, the Studio's creative director, embraces the seasons to create a loose, natural aesthetic that has graced hundreds of events, including many high-profile and celebrity weddings.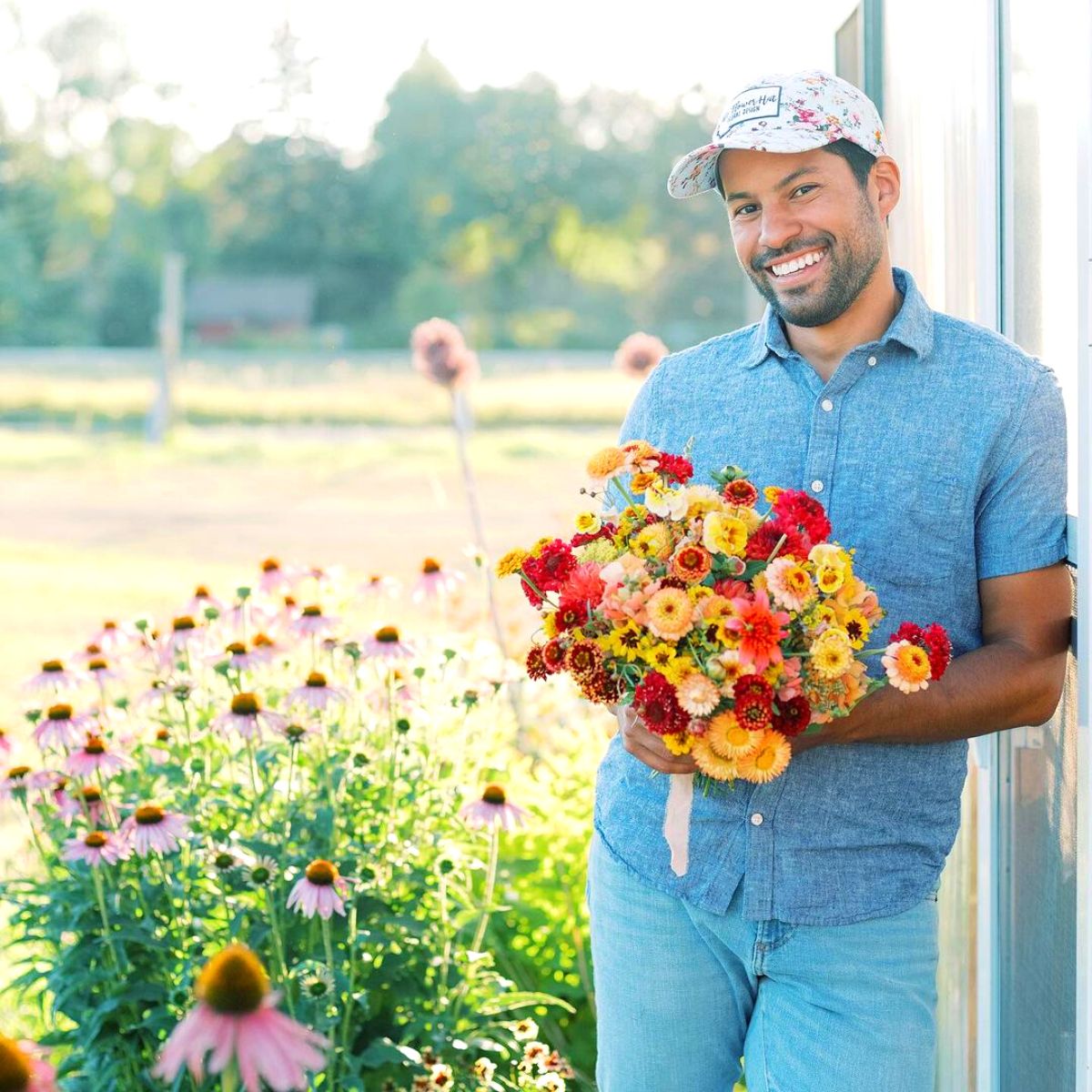 Julio, who had previously worked in hotel management, was looking for a more creative outlet and began composing weekly large-scale arrangements for a coffee shop in 2011. Flowers gradually crept into his schedule, filling it day to day. Eventually, the decision was made for him, and he dove headfirst into the world of floral design, leaving behind his corporate days. His nickname 'The Flower Hat, came from back when Julio started doing weddings.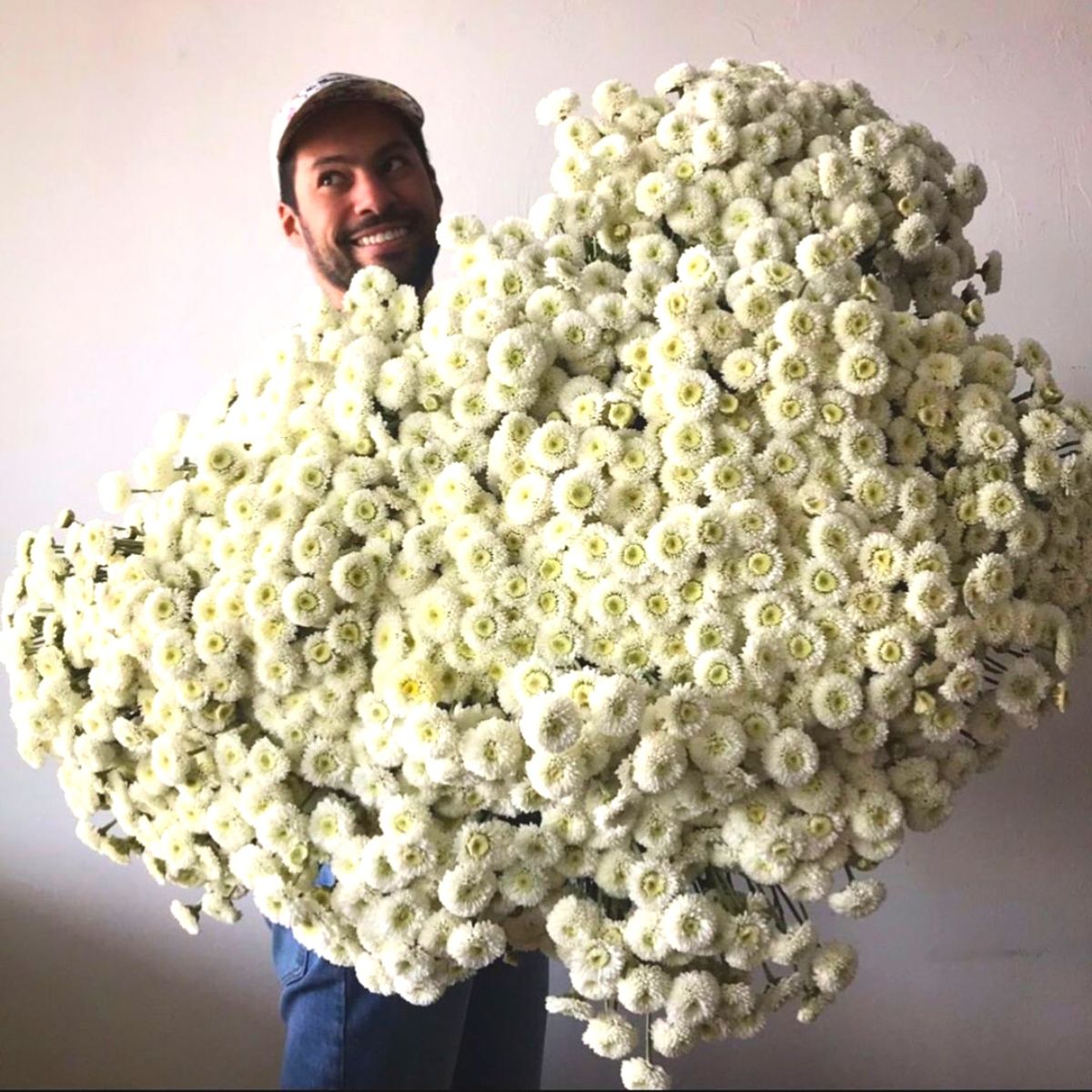 He shares:
"It's in the summer and you're hot and you're sweating and I would wear these hats that had a flower pattern on them. At that time we were operating under Kurt & Company, which was an interior design brand. And when we added the flowers to it, we just did it all under one umbrella. So that was it. And I just had these hats and I would wear them and brides would always ask me like, oh, what kind of hat are you going to wear for my wedding?"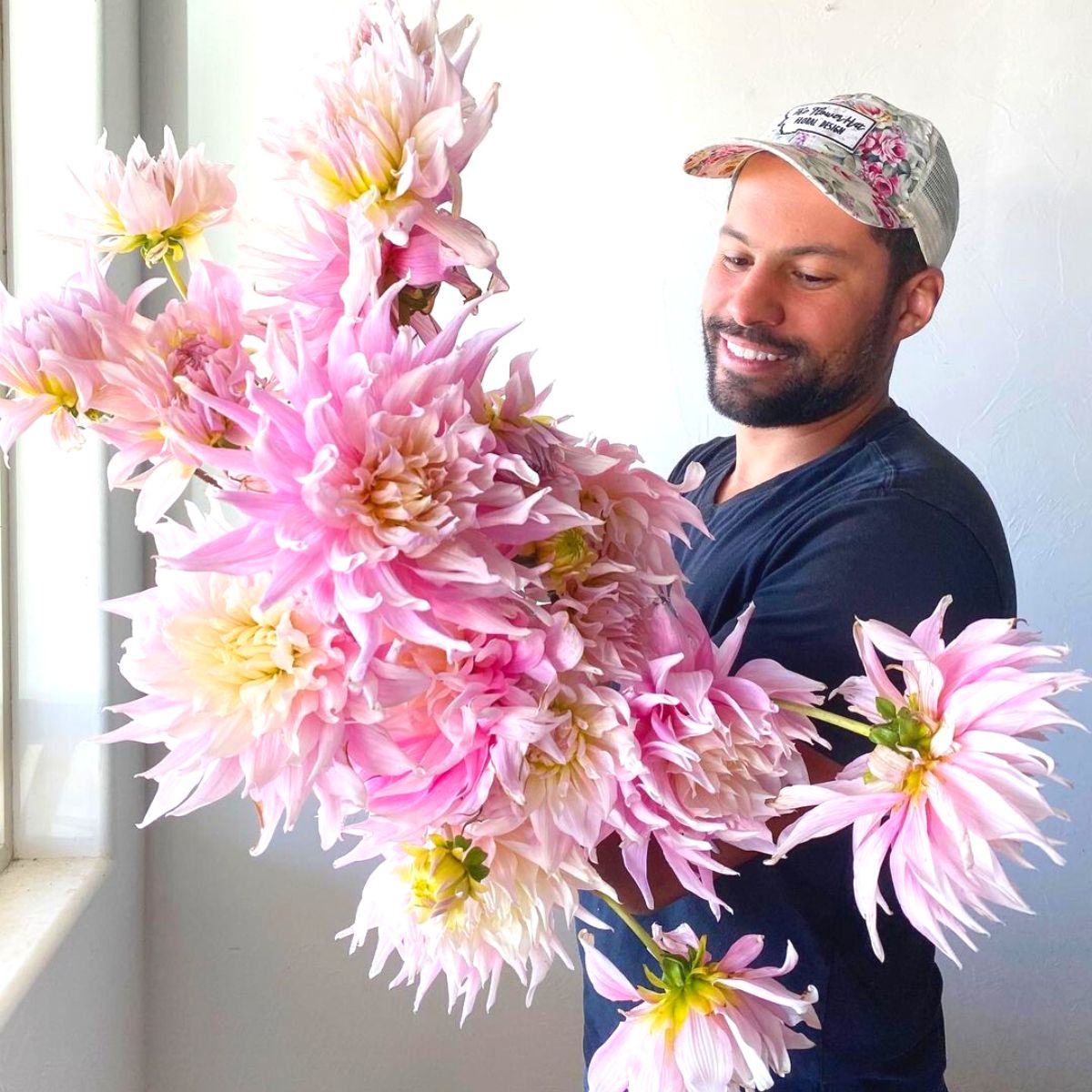 In an attempt to provide his clients with the best blooms, Julio also decided to incorporate a flower-farming component into the business operation. He started his growing operations on 1,800 sq ft and quickly leased one-fourth of the acre plot for a few years, where he was able to grow and harvest thousands of flowers by using high-intensity techniques. These locally grown flowers are truly the treasures that make his designs so spectacular.
The Flower Hats' Inspo Sources
Julio begins by saying:
"What I like to do is find inspiration anywhere but on Pinterest."
Indeed, if you scroll through his one-of-a-kind creations on Instagram, it's easy to see why his account The Flower Hat has been attracting attention in the last few months. Did you know Julio's Instagram account is even in the top 25 best floral Instagram accounts you should follow? Perhaps even more eye-popping than his stunning display of dreamy wedding arrangements on Instagram is his colorful collection of 'armful' snapshots. If you're just as much a fan of florals as we are, you've likely come across his crazy beautiful photos holding massive amounts of blooms, from anemones to roses. It's hard to believe that such amount of flowers looking that big could even exist, but Julio makes it happen and he's happy to share them on his socials.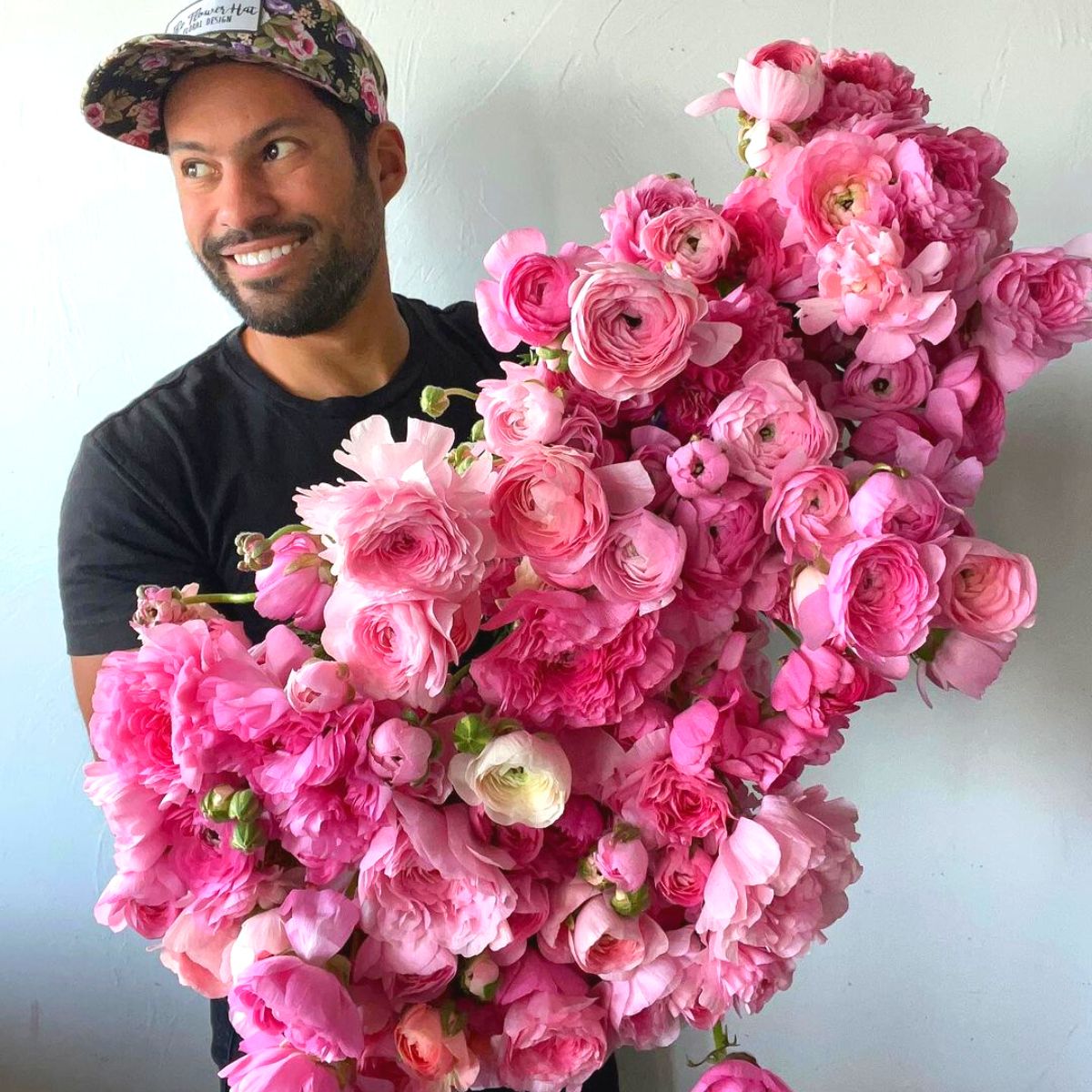 Whereas most florists might opt to showcase just their work on Instagram, Freitas, 32, intentionally makes himself a part of the feed, all while wearing his signature flower hat and a smile. And it's paying off. Nowadays, his account has 116,000 followers and he gains approximately 3,000 new followers each month. In general, the floral designer says about half of business inquiries come from Instagram alone. He now tries to post every single day, curating a mix of armful shots along with his beautiful arrangements.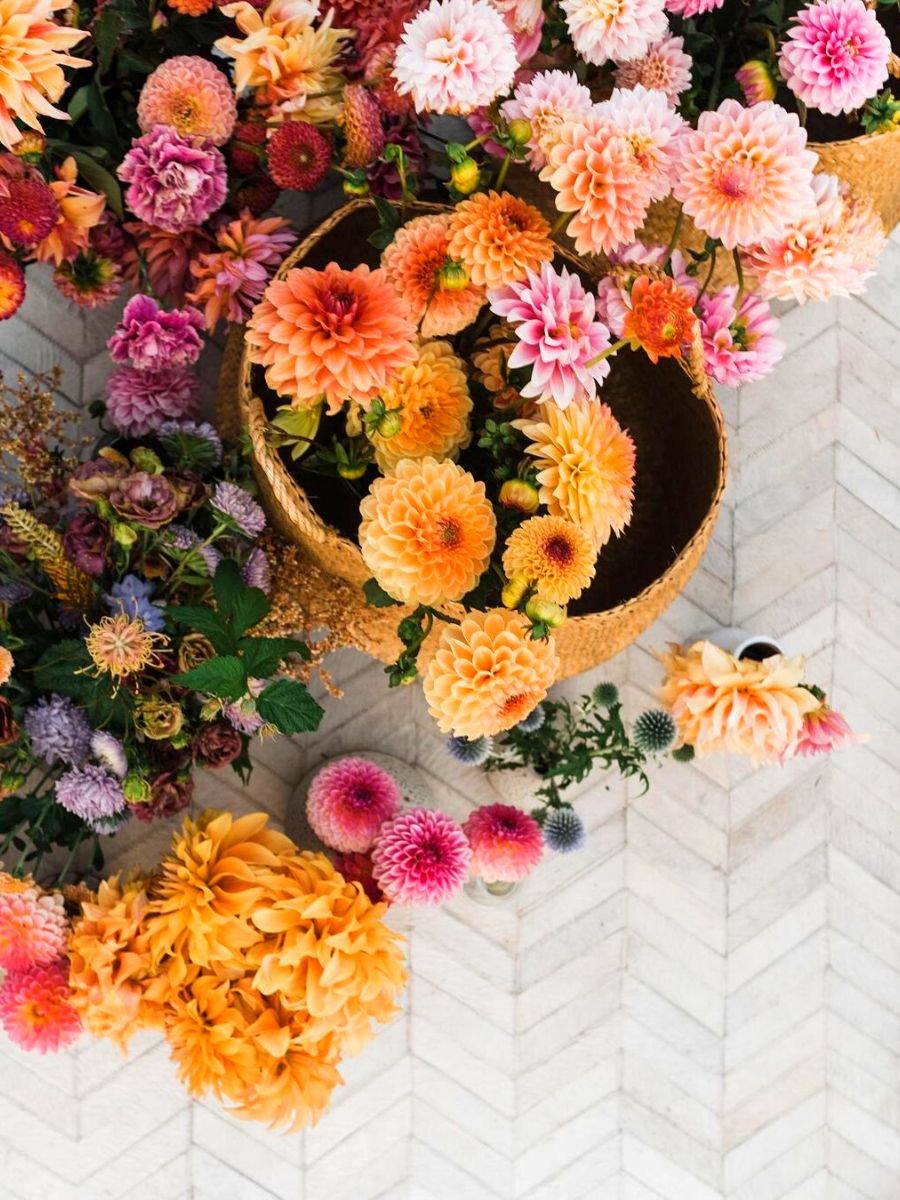 Julio Freitas and the Art of Growing His Own Flowers
The Brazilian-born floral designer always had a thing for plants and flowers, but he never imagined his passion would become a full-fledged career. In fact, after graduating from Rocky Mountain College in 2008, his first job was at the Hilton Garden Inn in Billings, Montana. As Julio states, he has a floral design company, but he also grew a couple of years ago into the flower farming side of the business. They were having a few issues with the logistics of having flowers shipped into Montana and wanted to bring some flowers that were very hard to find and hard to ship.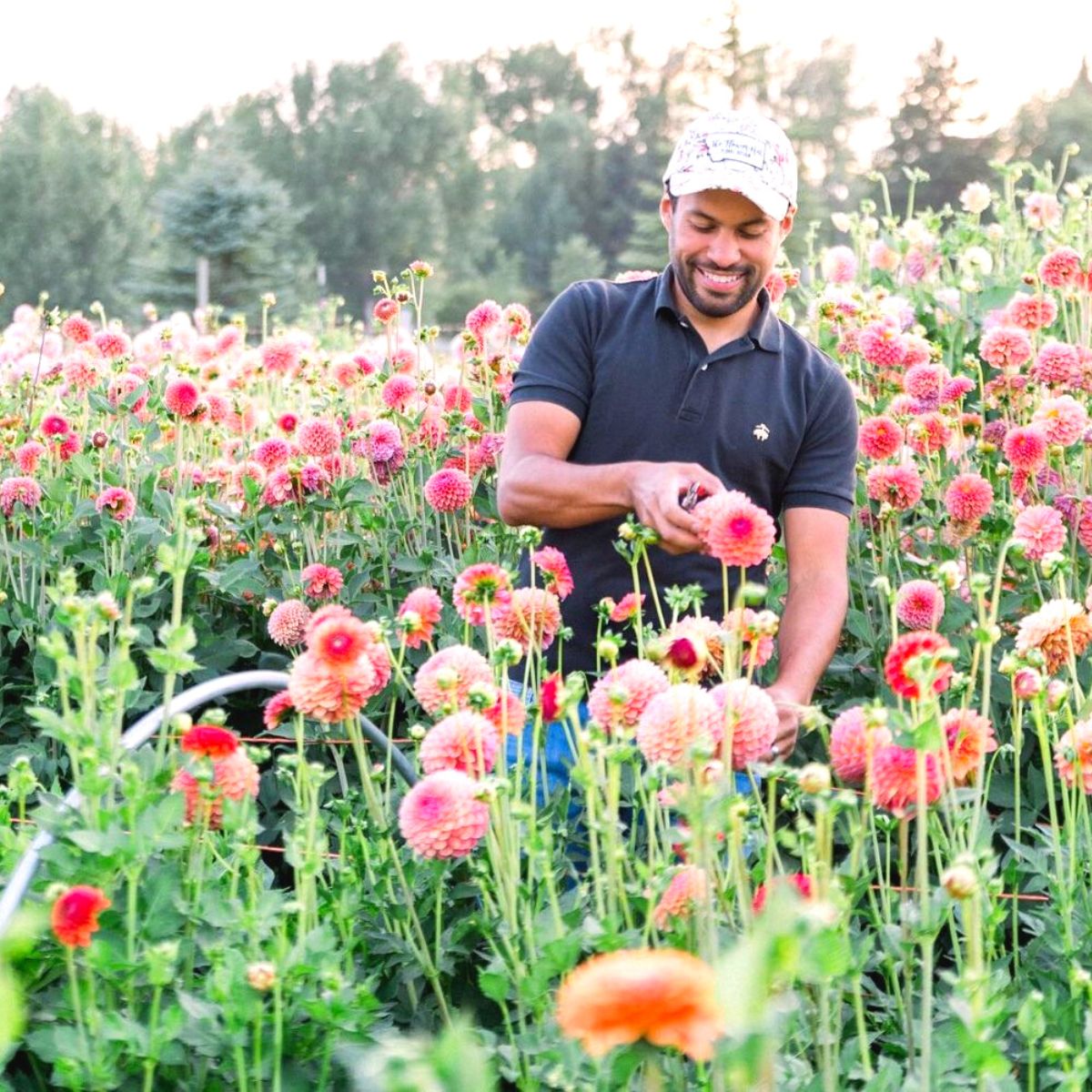 Consequently, were having such a hard time getting great quality products such as cosmos, chocolate cosmos, and even dahlias, so we decided to grow our own. And then from that stamped another, what he called a department into his business, which just shares the beauty that they grow from their garden with customers all over the country through sales of tubers. Dahlia tubers in the spring, and then fall bulbs in the fall. Freiras also mentioned that he sells flower hats every season and then does small workshops in their studio as well.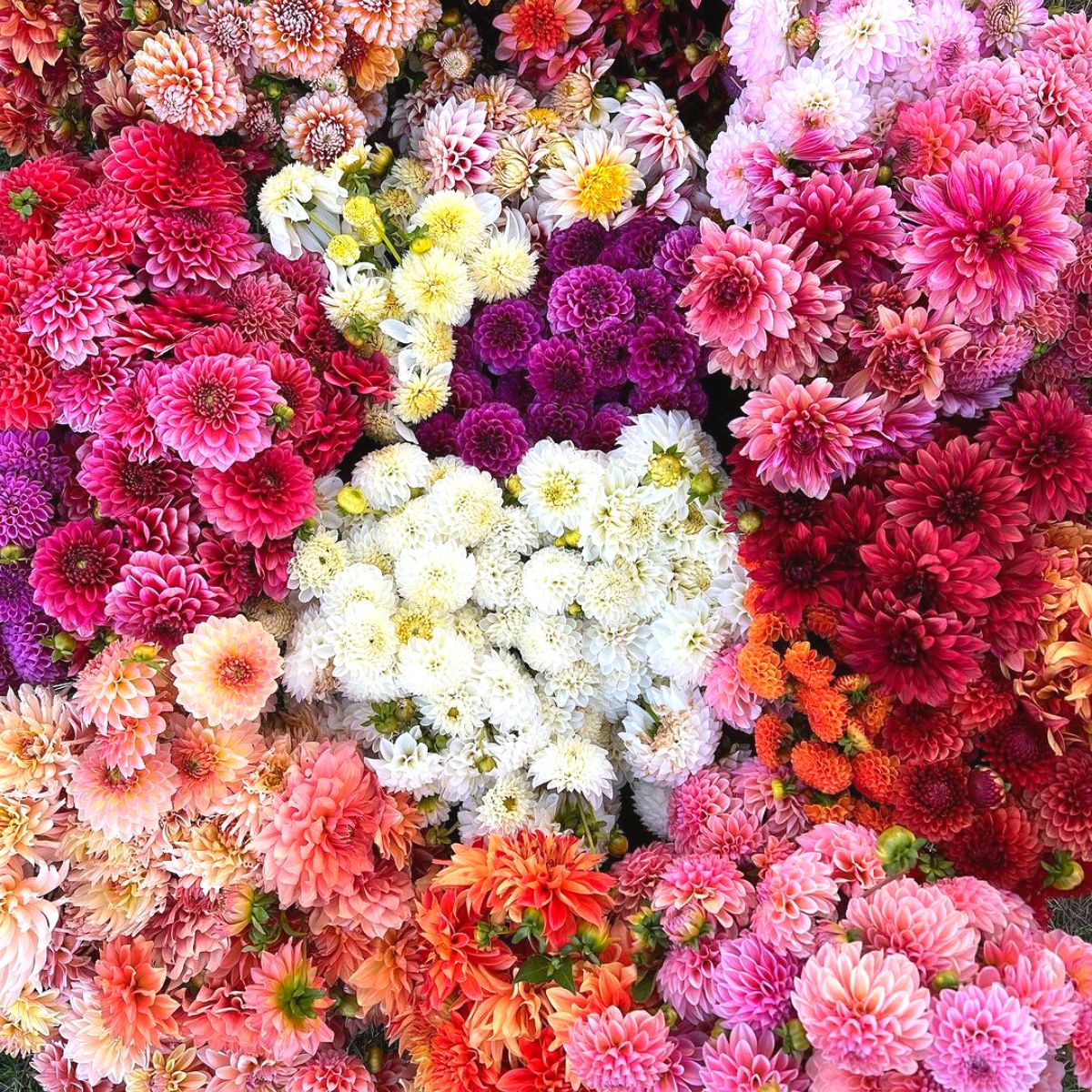 Julio also finds room in his schedule to share everything he knows with others through floral design demonstrations as well as presentations about his high-intensity flower farming techniques on his Facebook Group The Flower Hat Exchange.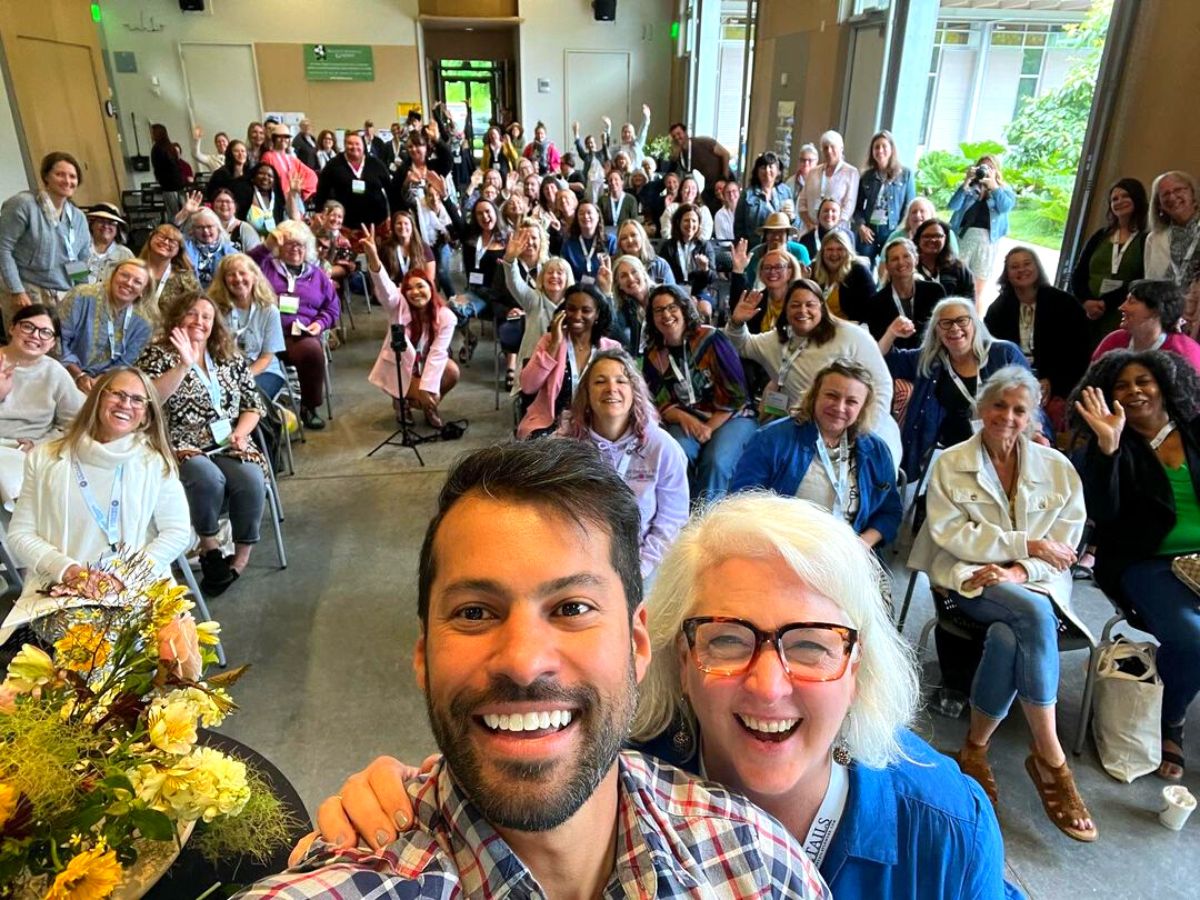 inspired today and take a look at his ultra-fabulous snapshots on his Instagram account and learn more about his workshops and educational resources.