Kate Rutter is more than just a florist; she is an artist who uses flowers as her medium to create breathtaking works of art. Her passion for nature, impeccable attention to detail, and ability to capture the essence of beauty have made her a beloved figure in the floral design industry.
A Florist Special With Kate Rutter
There are individuals who possess an innate talent for transforming blooms into breathtaking works of art. One such visionary is Kate Rutter, a highly acclaimed florist renowned for her extraordinary craftsmanship and exquisite creations. With her organic elegance and personalized approach, Rutter continues to amaze and inspire, bringing the enchantment of the natural world into the lives of those who are fortunate enough to experience her floral masterpieces.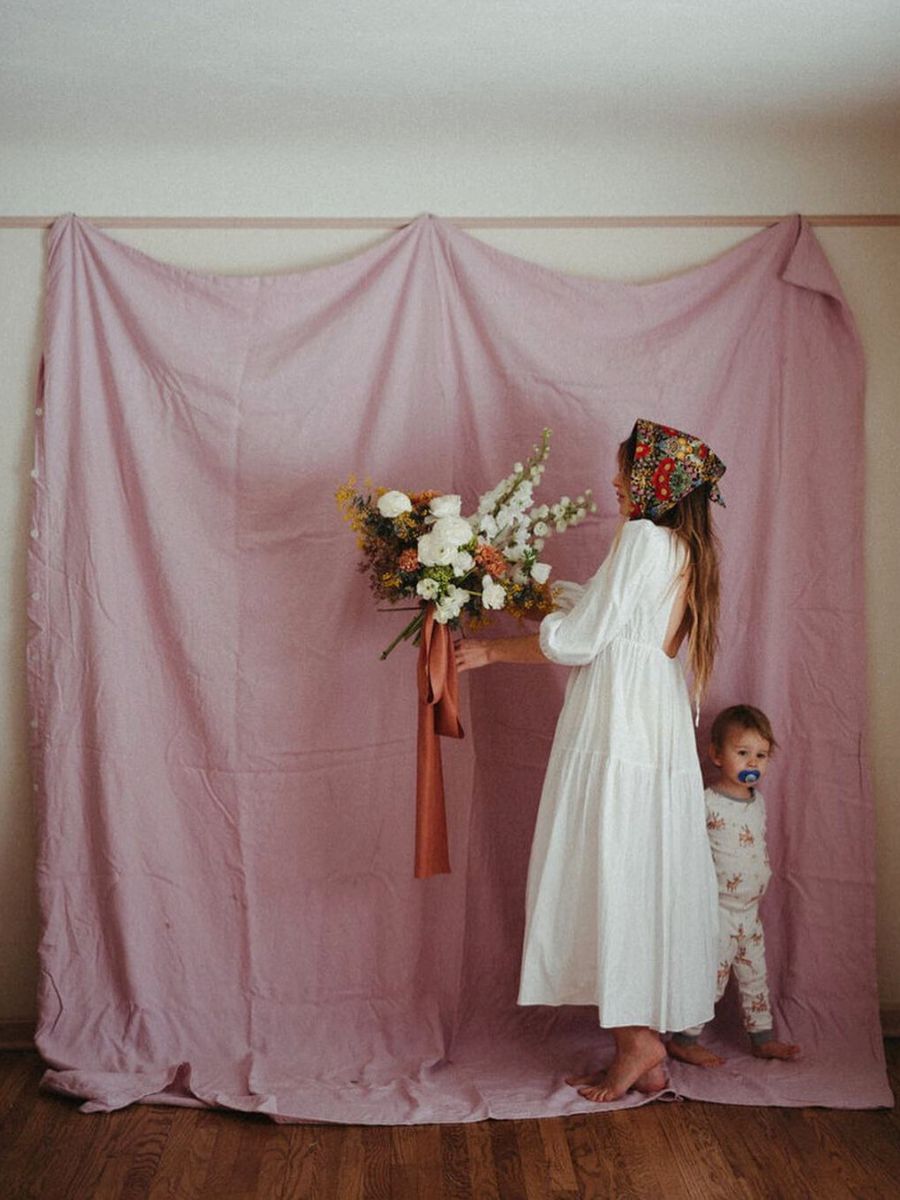 Carrying a deep love for nature and an impeccable eye for detail, Rutter has carved a niche for herself in the industry, captivating audiences with her stunning floral arrangements. In this florist special, get ready to delve into the world of Kate Rutter, exploring her journey, her unique style, and the captivating beauty she brings to every floral creation.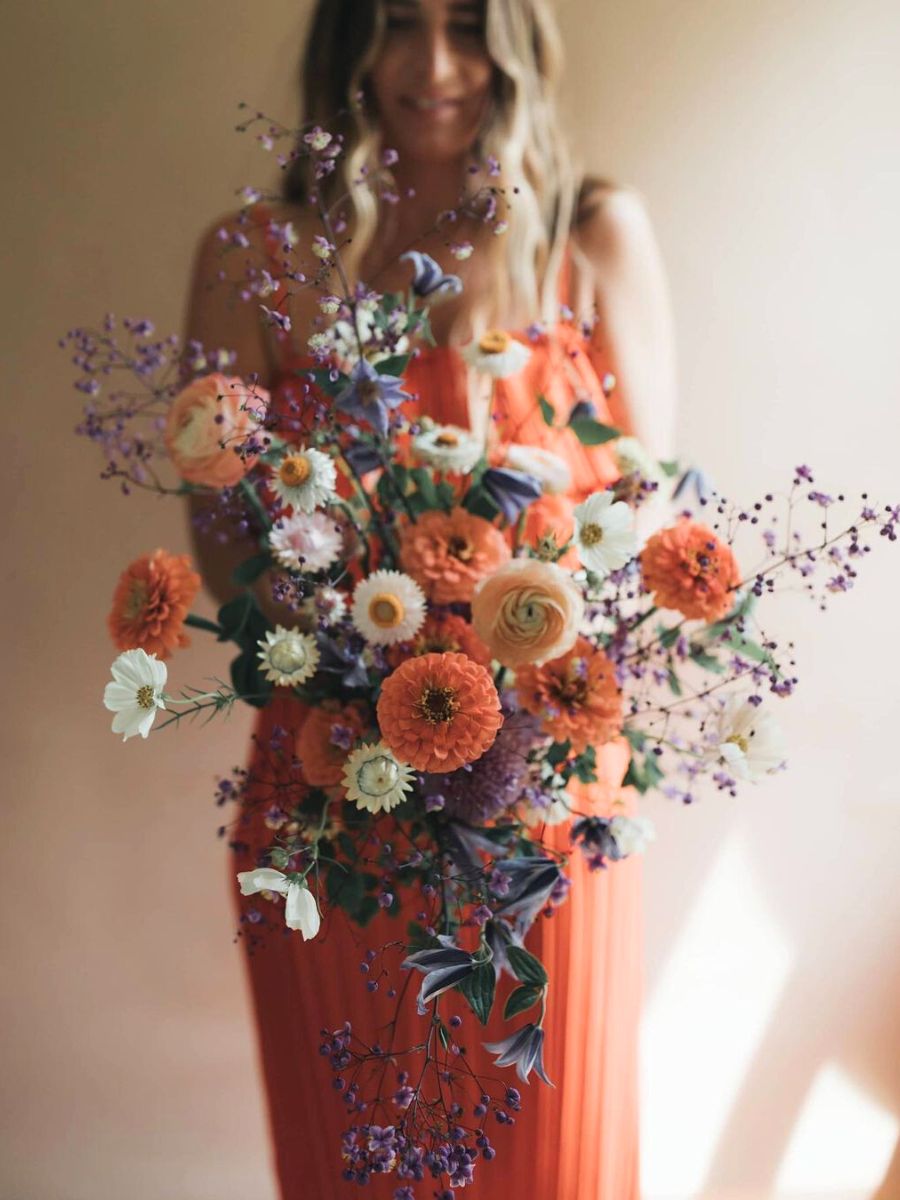 A Passion for Blooms That Emerged Along the Way
From a young age, Kate Rutter was drawn to the natural world, captivated by the delicate beauty of flowers. Her passion for floral design was ignited during her early years when she began experimenting with blooms from her own garden. Inspired by the intricate shapes, vibrant colors, and intoxicating fragrances, Rutter realized her true calling lay in the artistry of floral arrangements. She wasn't introduced to floristry until she moved to Portland, Oregon when she was 27 years old.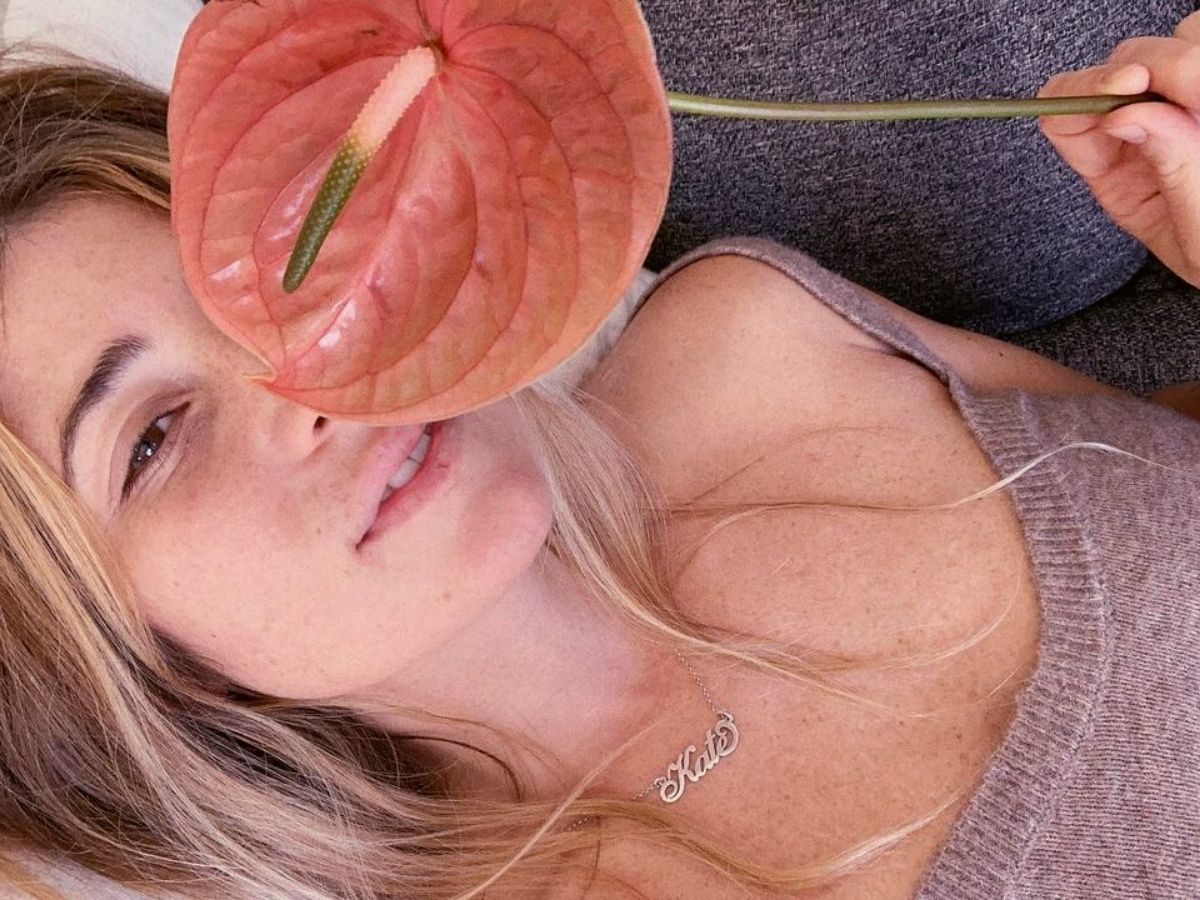 As an established florist, Kate has honed her skills and developed a distinct style that sets her apart. She approaches each creation as a unique masterpiece, meticulously selecting the finest blooms and combining them in harmonious compositions.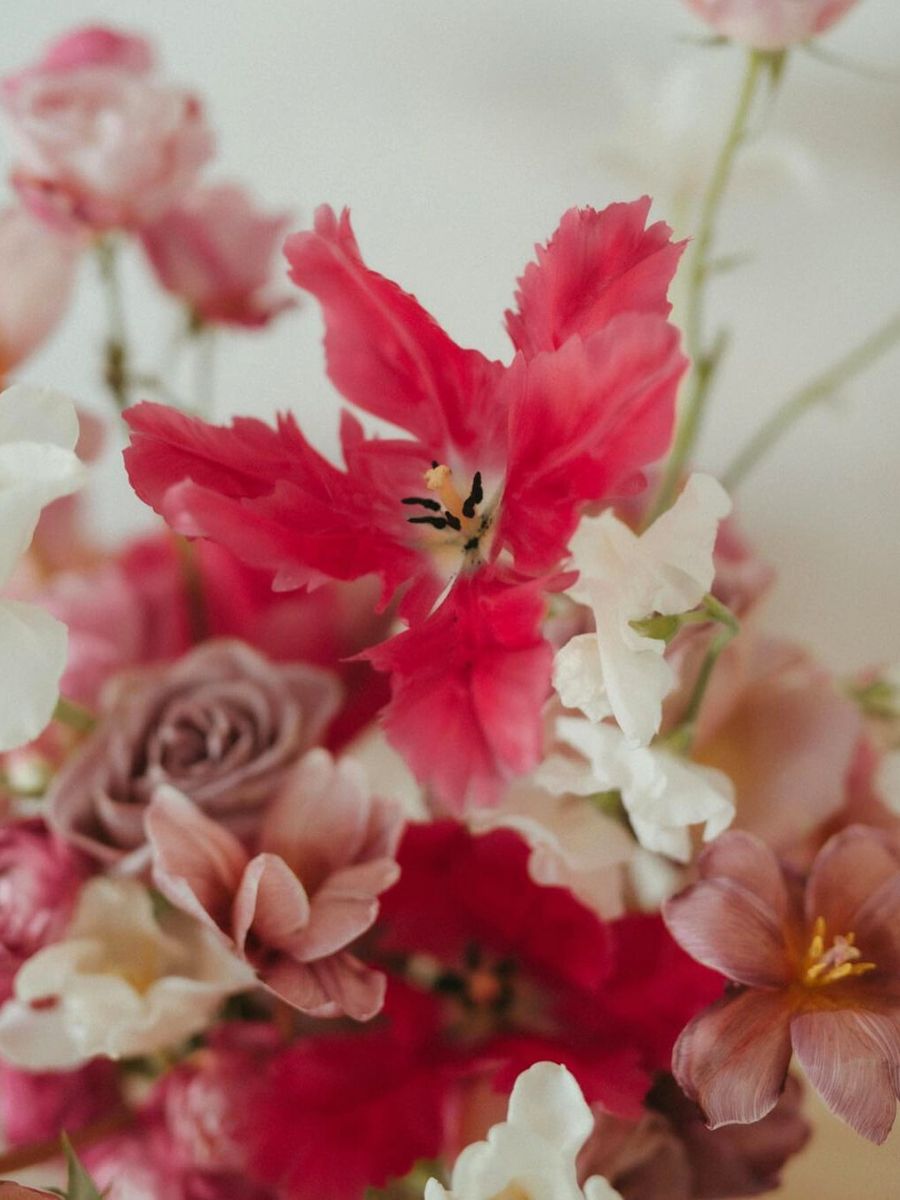 Rutter's attention to detail is unparalleled, ensuring that every petal, stem, and leaf is perfectly positioned to create a visually stunning arrangement. Her ability to balance colors, textures, and shapes creates a sense of natural beauty that resonates with her clients and admirers. Rutter shares:
"Stop thinking about what you think you need to do in order to have a successful business and start creating from your heart. You don't need a million people to kind-of-like what you do, you need a few people to really love what you do."
Kate Rutter Embodies a Signature Style and Flower Specialization
Kate Rutter's signature style can be described as organically elegant. She has a remarkable ability to create arrangements that appear effortlessly natural yet exude an air of refined sophistication. Rutter's designs often feature a combination of lush blooms, cascading vines, and delicate foliage, evoking a sense of whimsy and romance. Rutter only uses premium blooms with little or no filler or greens but her arrangements are guided by my intuition through a process of energetic channeling of the recipient.
While Rutter excels in a wide range of floral designs, she has a particular passion for creating captivating bridal bouquets. Her talent lies in understanding the unique vision and personality of each bride and translating it into a personalized floral masterpiece. Whether it's a classic bouquet of roses and lilies or a whimsical arrangement of wildflowers and trailing vines, Rutter's bridal creations are a true reflection of love, beauty, and individuality.
The Floral Artist's Process
Kate's weekly visit to the flower market transcends the realm of mere business obligations. It becomes a moment of pure joy and exploration, often shared with her young son. As she gracefully navigates through the ever-changing array of seasonal blooms, Kate immerses herself in a state of intuitive connection, attuned to the vibrant frequencies emanating from the flowers.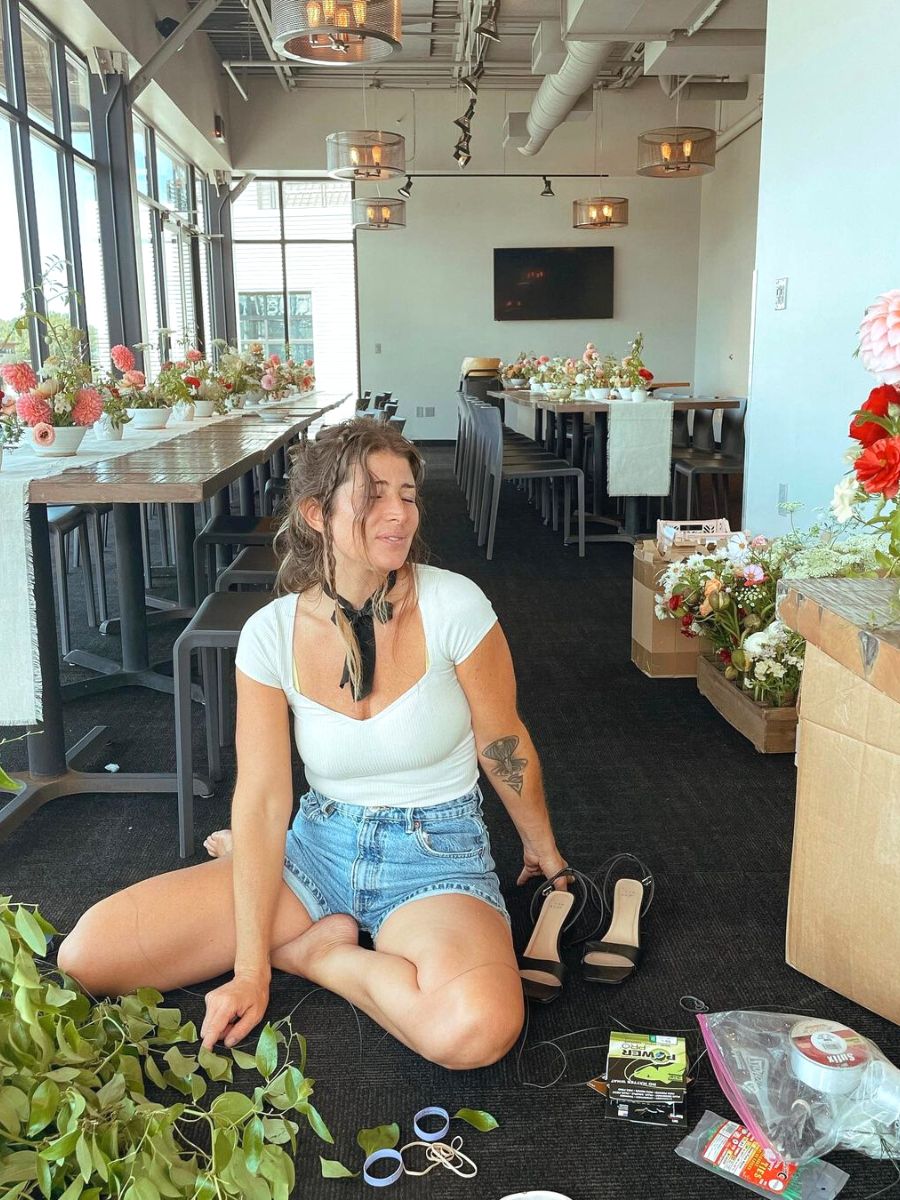 In this receptive state, she receives profound insights from the flora, understanding the unique needs and desires of her clients, which guides her in selecting the perfect flowers for each exquisite arrangement.
Kate's relationship with the botanical world has served as both a wise teacher and a profound healer. It has enriched her ability to embrace the role of a nurturing mother, allowing her to parent with boundless compassion and unbridled joy. The transformative power of flowers has had a profound impact on Kate, enabling her to create a life adorned with beauty and inspiration. It is this precious gift that she aspires to share with her clients through every thoughtfully crafted and intuitively designed floral sculpture.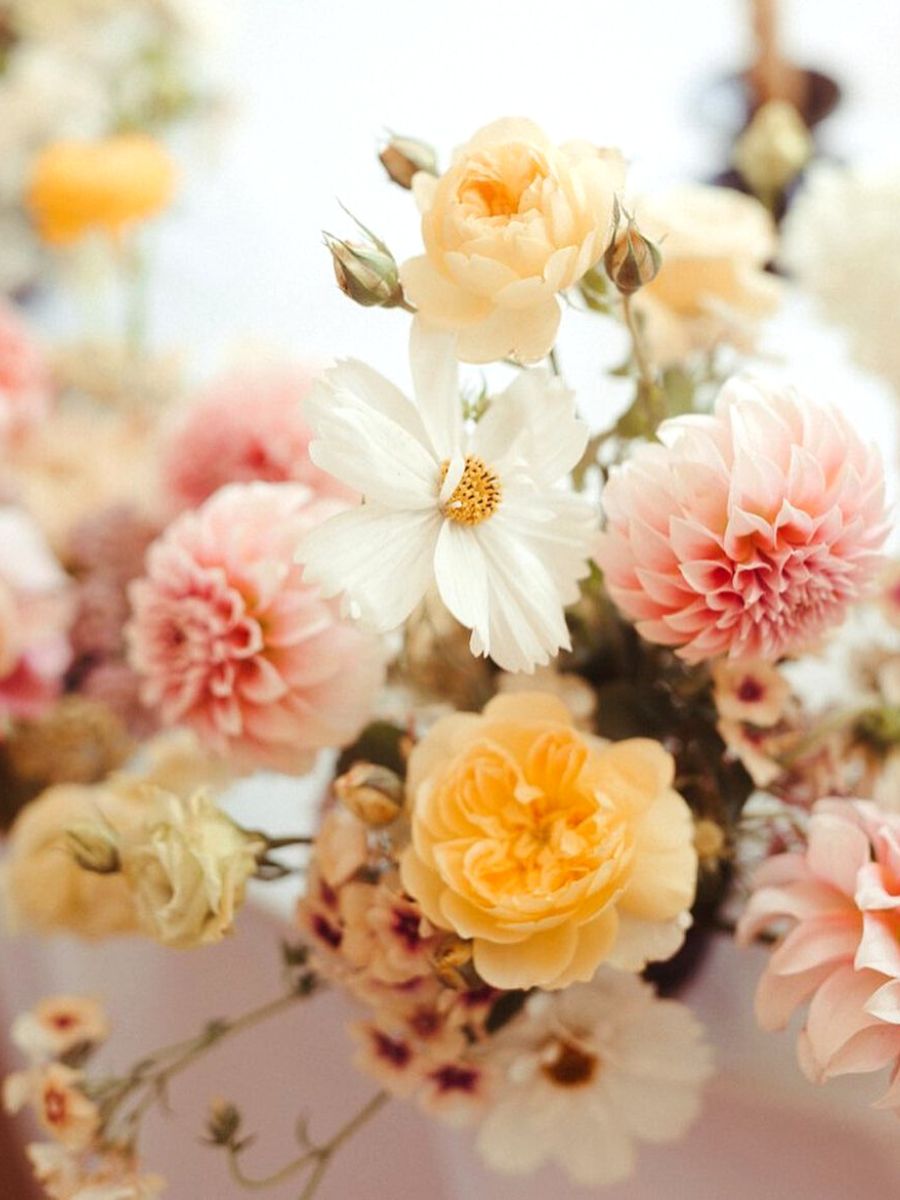 Recognition in the Flower Industry
Kate Rutter's talent and artistry have garnered recognition within the floral design community and beyond. Her work has been featured in prestigious publications, gracing the pages of leading wedding magazines and design journals.
Additionally, Rutter has collaborated with renowned event planners, luxury hotels, and high-end fashion brands, bringing her creative expertise to a diverse range of projects. Her collaborations have further elevated her status as a sought-after floral artist and have allowed her to showcase her exceptional talent to a wider audience.
More About Kate Rutter
Kate's path to floral fine art unfolded organically, beginning as a deep-seated love affair with the natural world. Through a series of synchronistic events, the flora continually found its way into her life, eventually taking center stage as both her personal healing practice and the medium through which she expresses her artistic vision.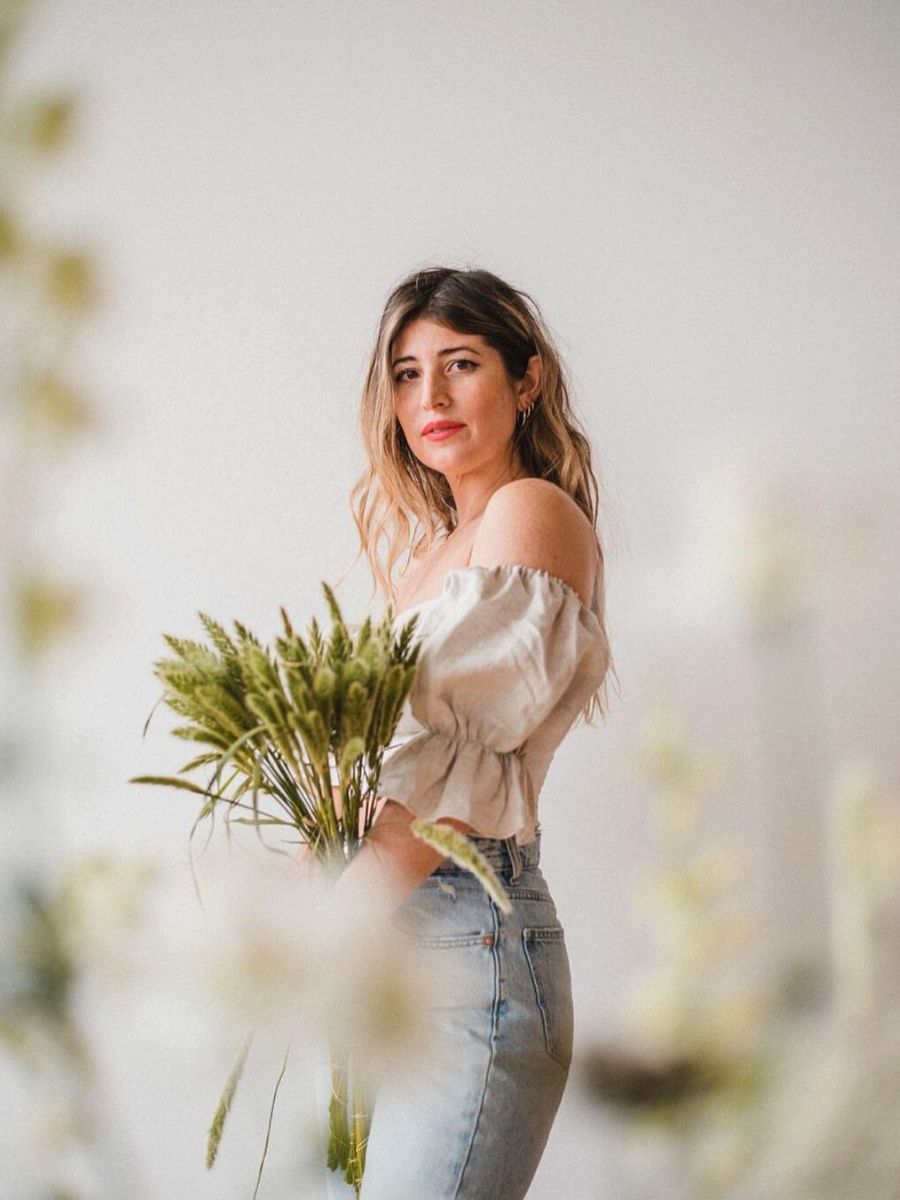 After completing her BFA at Kent State, Kate relocated to the Pacific Northwest, immersing herself in various creative endeavors as a creative director, stylist, and artist. It was during this transformative period that she embarked on an apprenticeship in floral design, delving into the intricate nuances of the craft. Driven by a thirst for spiritual growth and healing, Kate began exploring the use of herbal medicines, flower essences, and the subtle energies of the natural world, tapping into her intuitive abilities and unlocking her innate gifts.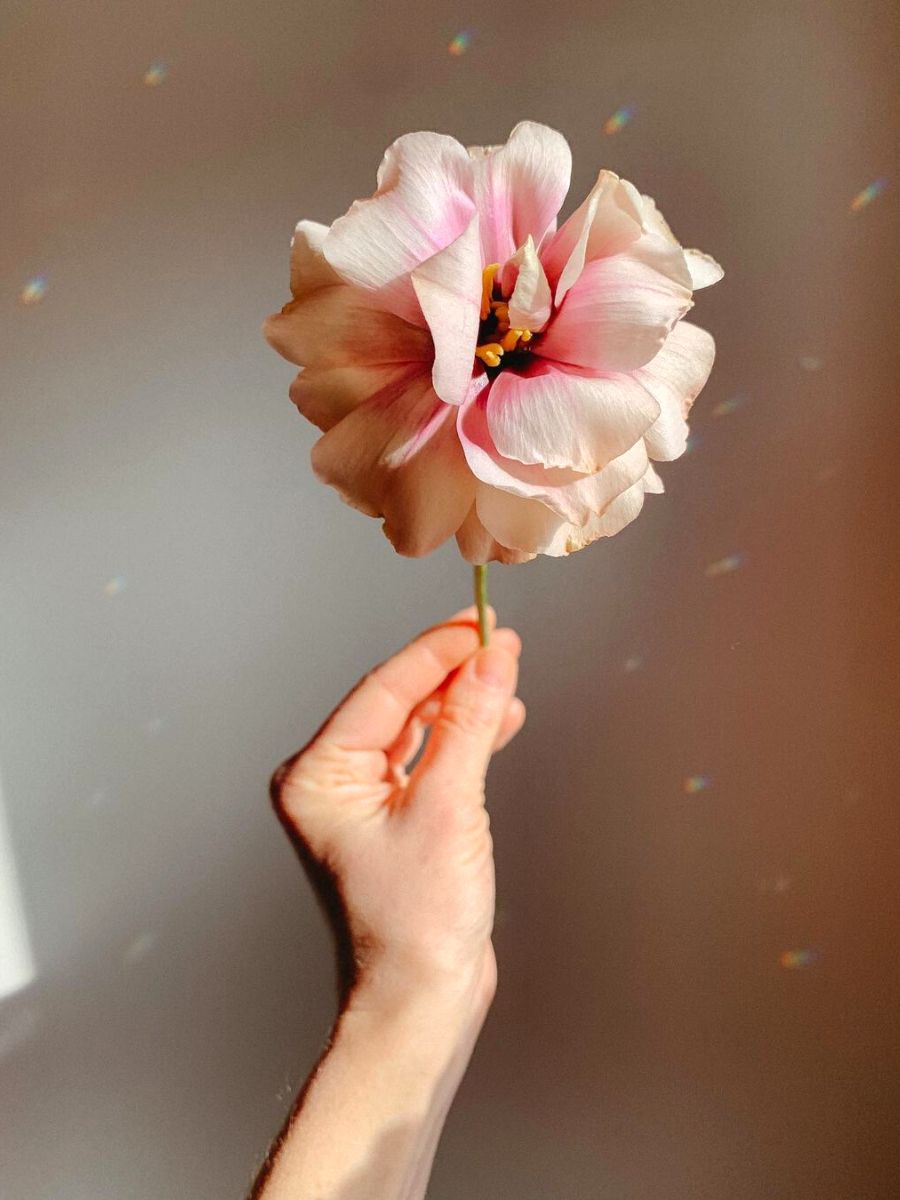 Today, Kate's intuitive gifts serve as the driving force behind her unique approach to floral design. Drawing upon her deep connection to the divine and her innate understanding of energetic frequencies, she channels her intuition to curate blooms that align with the specific needs and desires of her clients. The result is a harmonious fusion of artistry and spirituality, manifested through exquisitely crafted floral arrangements that carry profound energetic resonance and inspire transformative experiences for those who encounter them.
To catch a full view of her work, make sure to check out her Instagram account.
Photos by Kate Rutter.