One of the most beautiful coincidences in life is when your own name reflects what you love most in the world. This is the case for Victor Flores, a Peruvian floral designer living in Chile. 'Flores' meaning flowers is his last name and it's no coincidence he ended up doing what he's most passionate about: floral designing. In this florist special, don't miss out on a fun interview with the skilled floral creative head behind Victor Flores Studio.
The Head Behind Victor Flores Studio
Every week, a florist debuts on the florist special, and this time, Victor Flores shines through in an insightful interview referring to his background, style, favorite flowers, and much more!
1. Tell Us More About Yourself. Who Are You and What Do You Do?
The florist of this week's special comes from Latin America. Keep reading to know everything about this talented floral designer!
"My name is Víctor Flores, a coincidence that my surname is literally what I love most – flowers. I was born in a city located in the tropical rainforest of Peru. Since childhood, I have grown up observing nature in its purest state, always moved by the colors, sounds, and everything related to nature. I graduated from university in the field of Hospitality Management; I love all about hospitality and social and brand events."
2. How and When Did You Begin Your Career in the Floral World?
Every floral designer has a special story behind how they found out what was right for them. For Victor, finding his passion goes back to 12 years ago when he felt the need to dedicate himself full-time to an artistic activity strictly related to hands-on creation.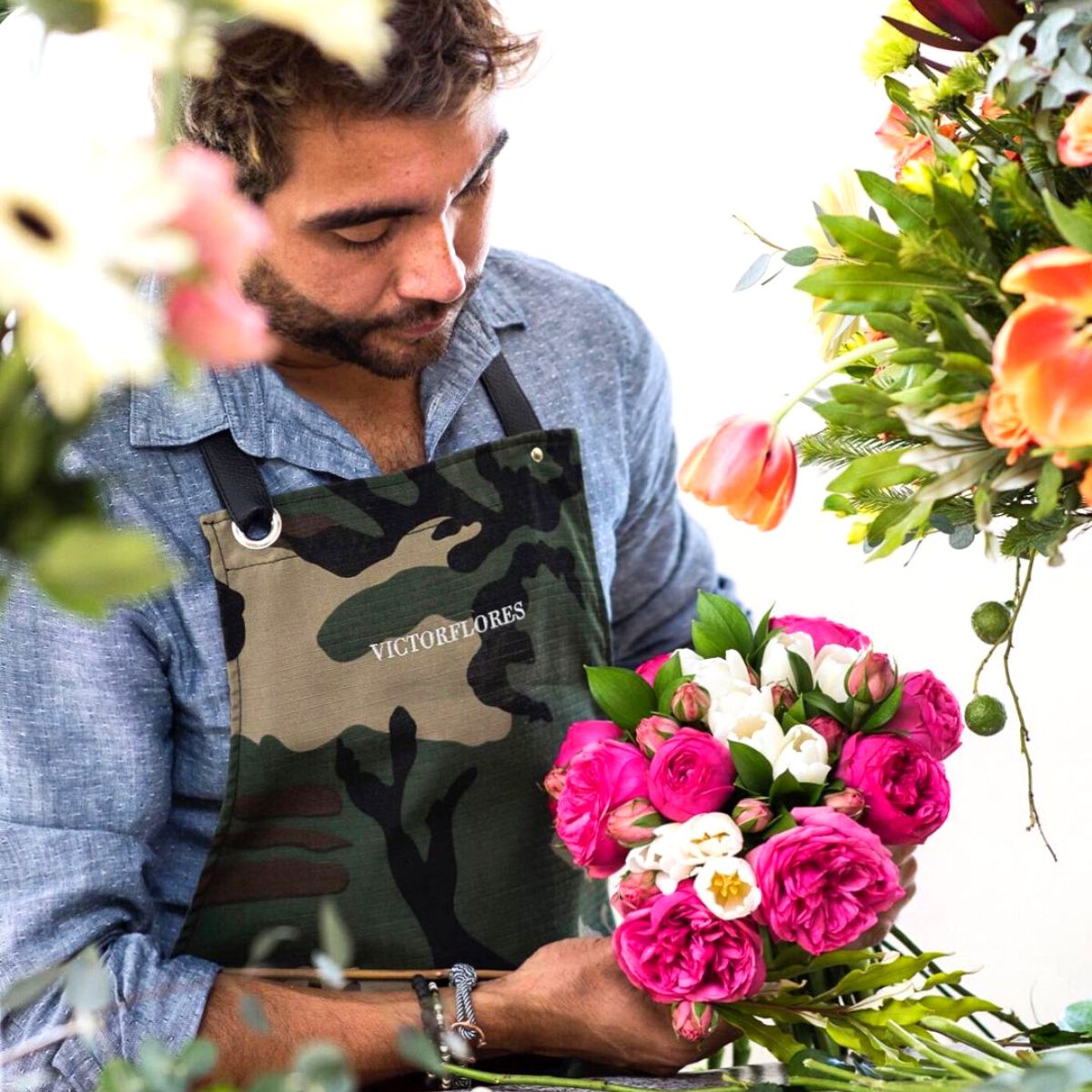 He shares:
"My earliest memories related to art are always centered around art, flowers, tropical gardens, and ceramics. My maternal grandmother and her sisters were closely connected to art, particularly floristry, ceramics, and gardening. I grew up watching, feeling, and smelling flowers and plants."
3. Who Inspires You in the Floral World?
For many floral designers around the world, their sources of inspiration are many. Most of the inspiration comes from family members who taught them about their love for nature, or they look up to other floral creatives as well. For Victor Flores, his grandmother was always his greatest inspiration; she was the first person to introduce him to the world of art.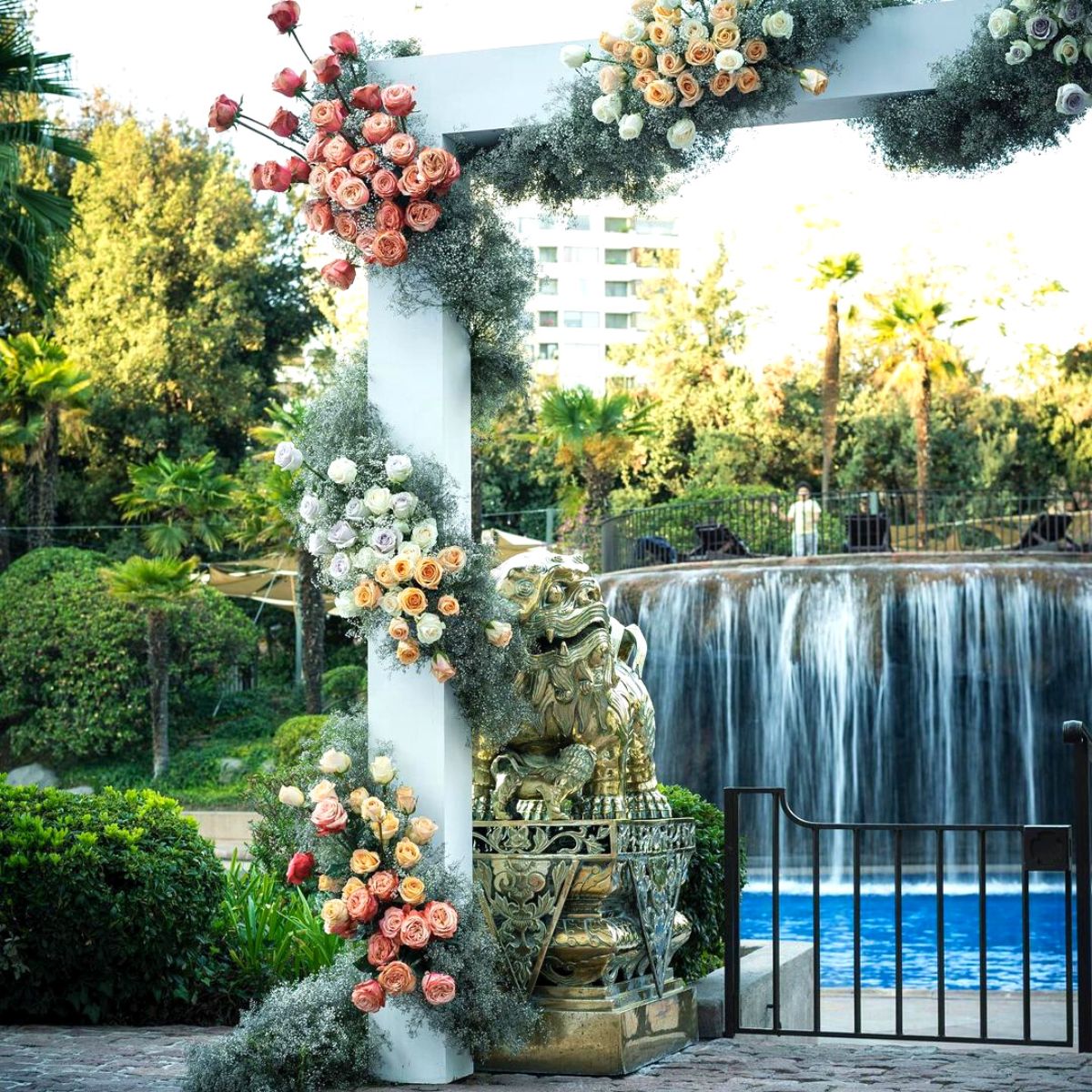 But strictly speaking of the floral world, Victor has a deep admiration for those who work the land. The hard work of floriculturists is the designer's greatest inspiration, and he believes working with flowers is a sincere tribute to these individuals, accompanied by profound gratitude to Mother Earth for providing the entire world with such noble elements to be able to live.
4. What Flowers Inspire You the Most to Create Lovely Designs?
Victor Flores loves the flower world with all his heart, with certain flowers resonating with him the most allowing him to be inspired to create the grandest floral designs.
"I let myself be surprised by what the earth naturally provides us in each season. I can be passionate about the simplicity and delicacy of Cosmos in the summer or the subtle fragrance of Sweet Peas in the spring. My fixation is on colors. I usually pay more attention to the interesting aspects of colors rather than the varieties themselves. I believe all flowers are beautiful and I love the individuality of each one."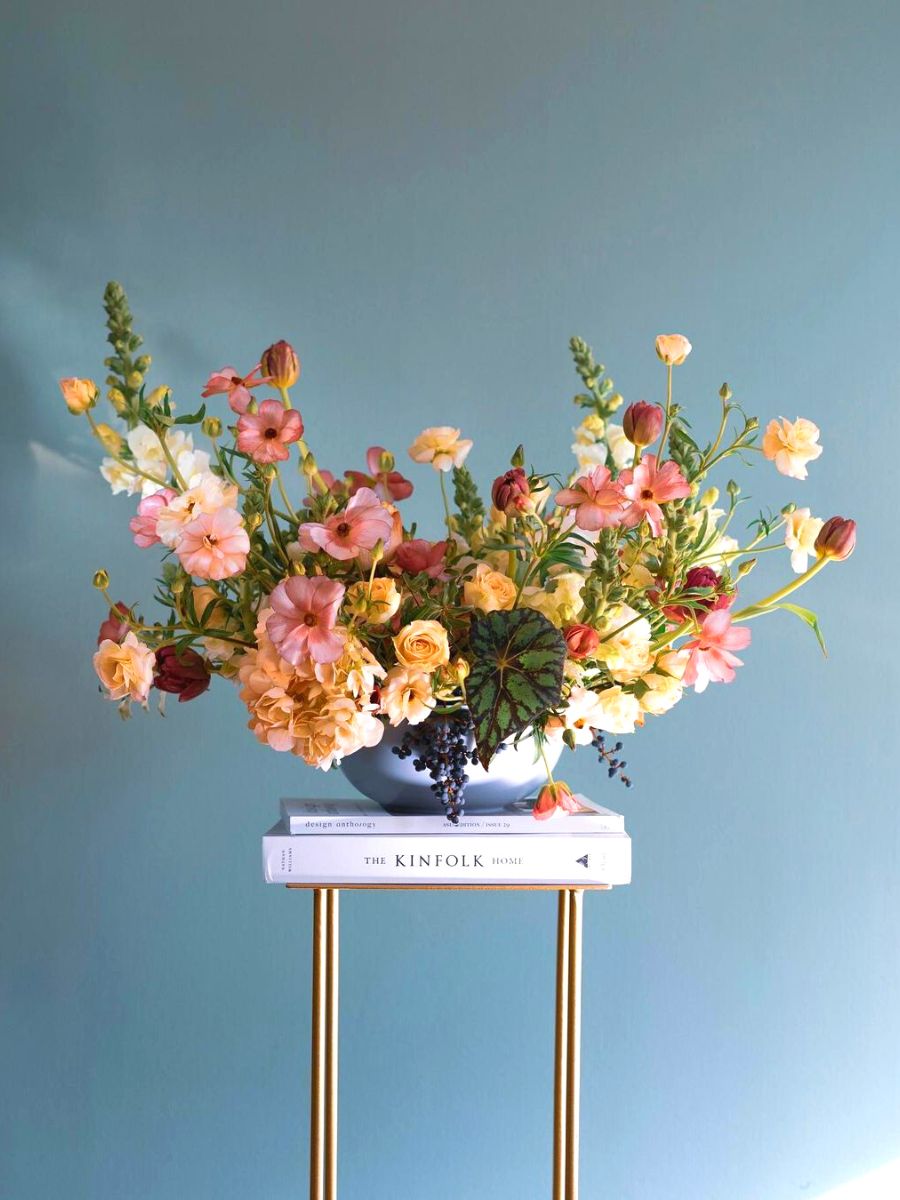 5. What Type of Floral Art Do You Like to Create?
As with sources of inspiration, every floral designer also has specific types of floral art they like to create with the magic of their hands. For Victor, this is the case:
"I am focused on weddings and brand events. The style I have specialized in is 'Romantic Garden' and all its variations. I love the most organic forms, movement, texture blends, and above all, the naturalness of this style. I am open to other styles as well. I appreciate the minimalism of contemporary and the philosophy behind Ikebana."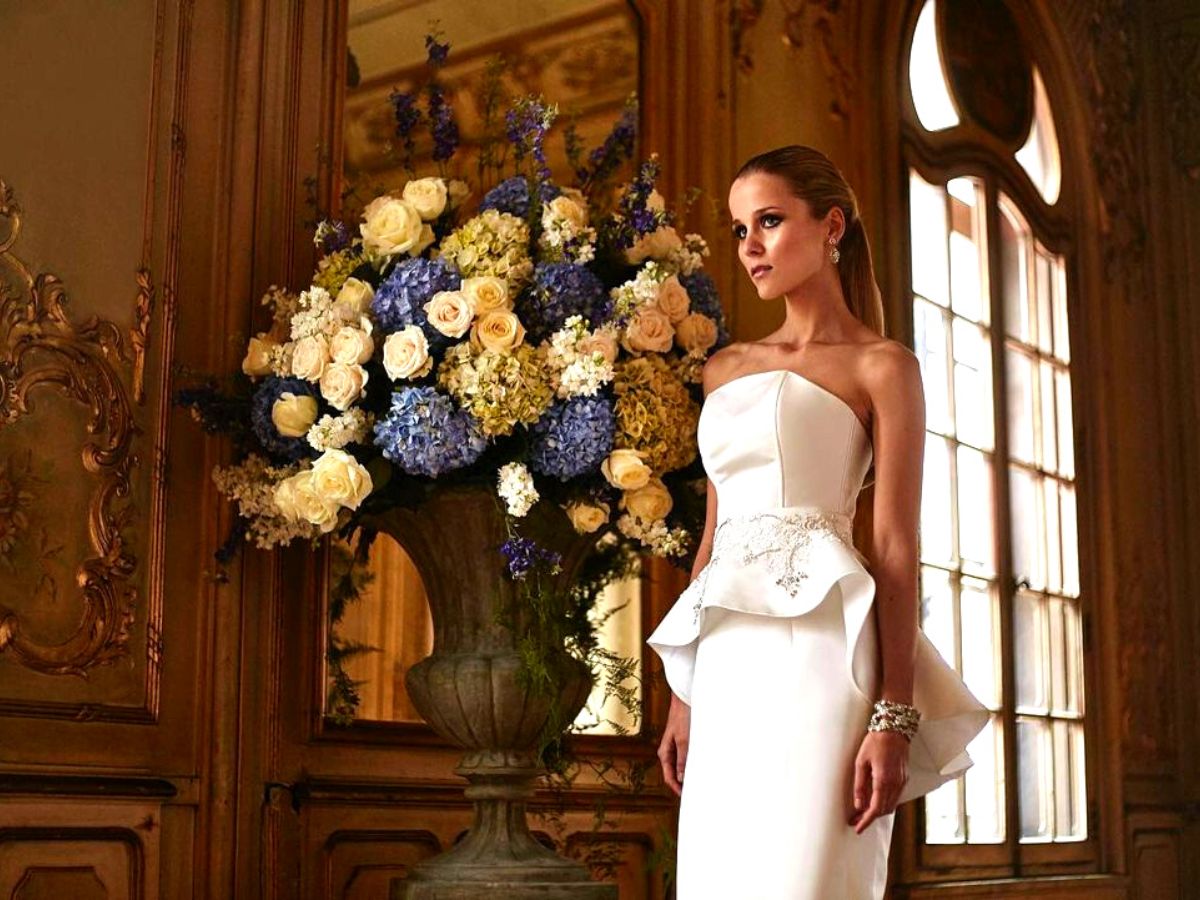 6. What's Your Favorite Flower to Work With?
Flores expresses:
"Unconsciously, I always end up choosing pastel colors. I love the apricot color and the diverse palettes that it can offer, especially when making a significant expressive difference between one and another. I never can be without flowers with stems that have a lot of movement; that depends on the place and, of course, the season of the year. Fritillaries, Sweet Peas, Icelandic poppies, and Butterfly Ranunculus are the perfect varieties to achieve that organic effect I always seek in my arrangements. If I have to talk about a particular variety, Lady Slipper Orchids (Paphiopedilum) never cease to amaze me with their exotic shapes and colors."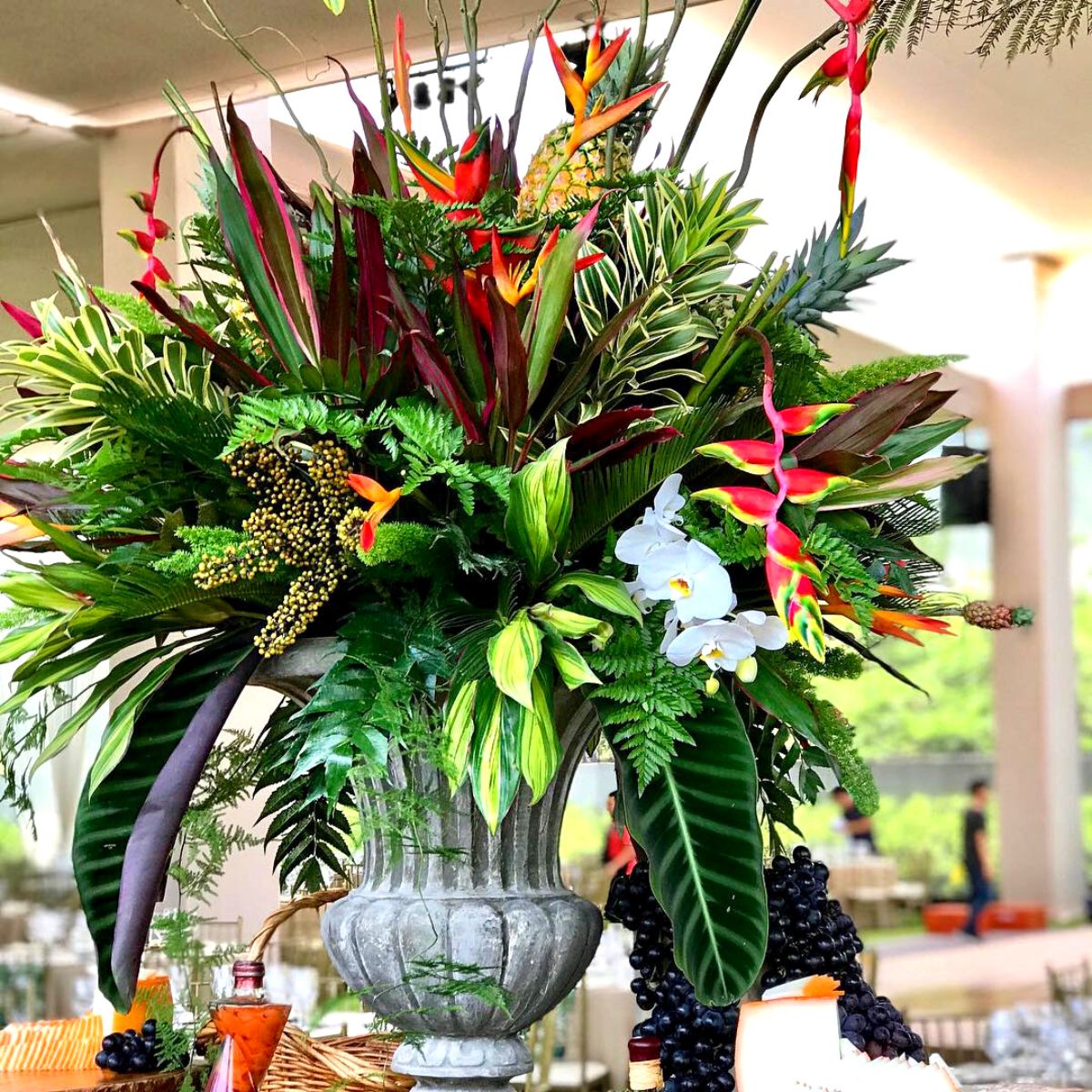 7. Why Do You Like the Flower World So Much?
"Flowers changed my life, and helped me understand the constant transformation to which all living and non-living beings on earth are exposed, including physical death. Flowers was my greatest therapy to overcome depression and anxiety and I'm very grateful for that. Flowers are my life."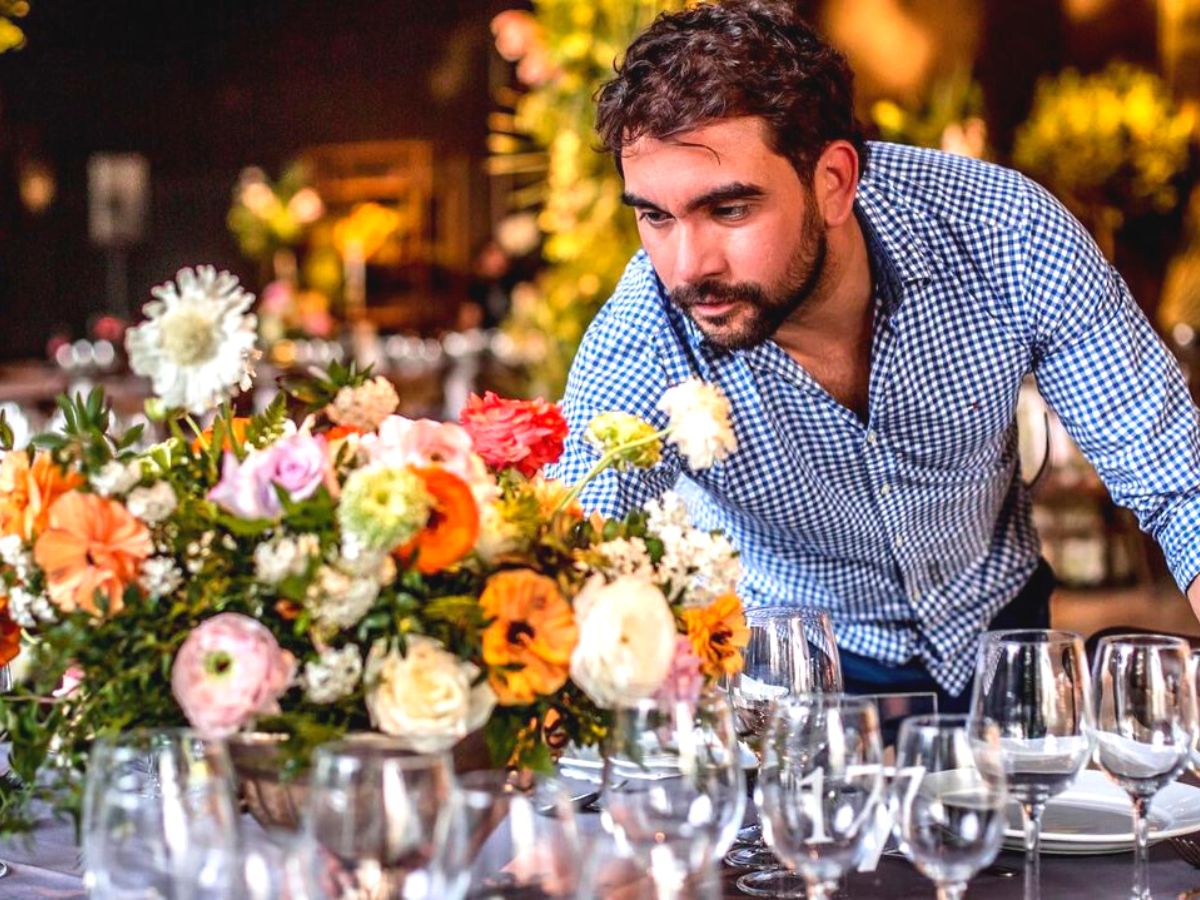 8. What Are the Next Steps in Your Career?
Growing in the industry is every floral designer's dream and pursuing what they are most passionate about. Victor sees a great future ahead of him, also one that is very dynamic and creative.
"I want to plant my own flowers someday because, for me, the connection with the earth and plants is truly healing. I want to raise awareness about sustainability in the floral design field given the fact that giving back to nature is very important to me and one of my priorities. I also want to learn Ikebana and its related deep philosophy."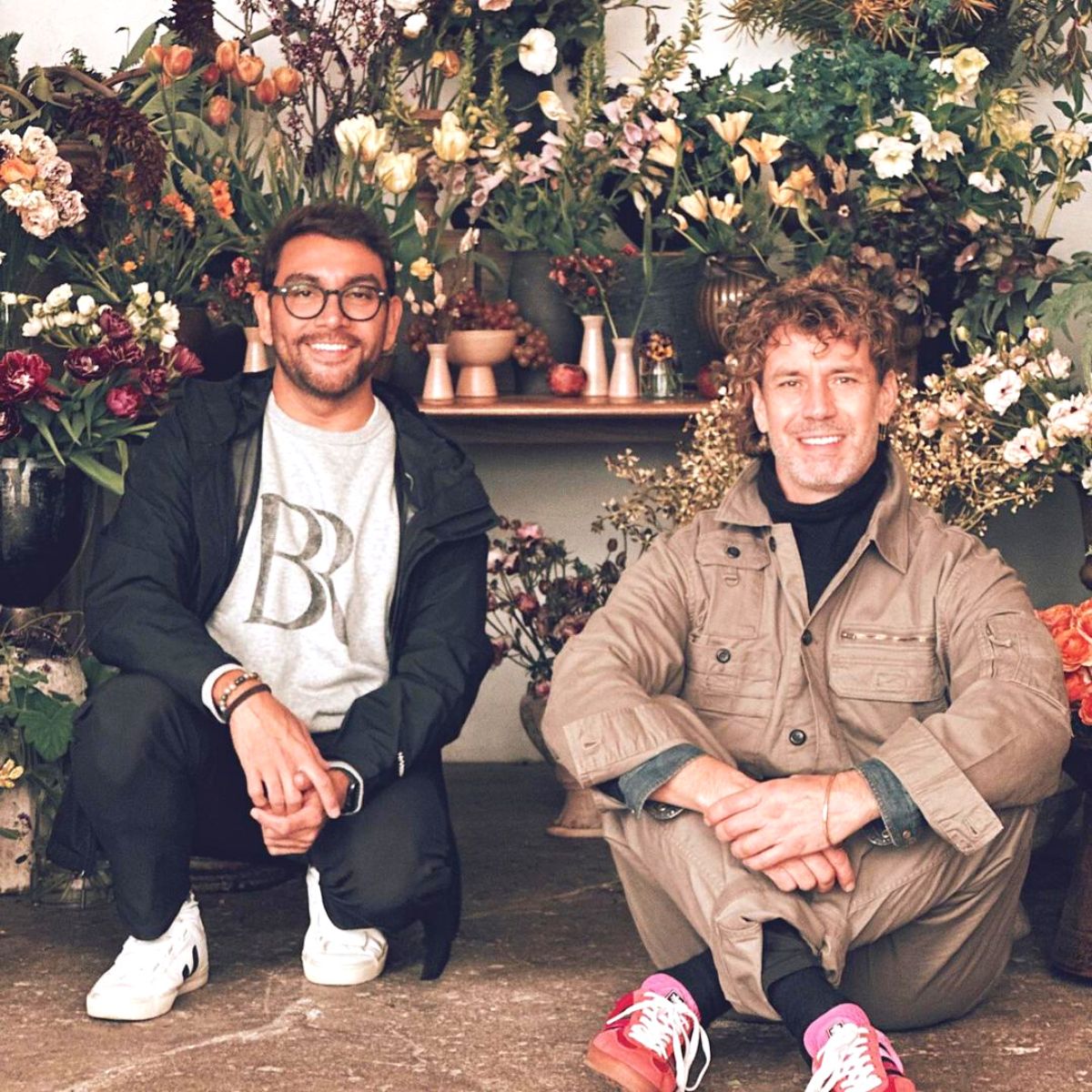 9. If You Had to Give One Piece of Advice to Anyone Who Wants To Start Their Journey in the Floral Industry What Would It Be?
"Even though there is a LOT of patience, discipline, and perseverance in my every day, the flower industry is tougher than it seems. People must understand that behind the beautiful Instagram or Pinterest pics, there is a lot of hard work, and there's the 'not so clean and glamorous' part of it as well. But I would recommend that if you're truly passionate about learning how to create with flowers and the dreamy results you can have, don't doubt about it and just start."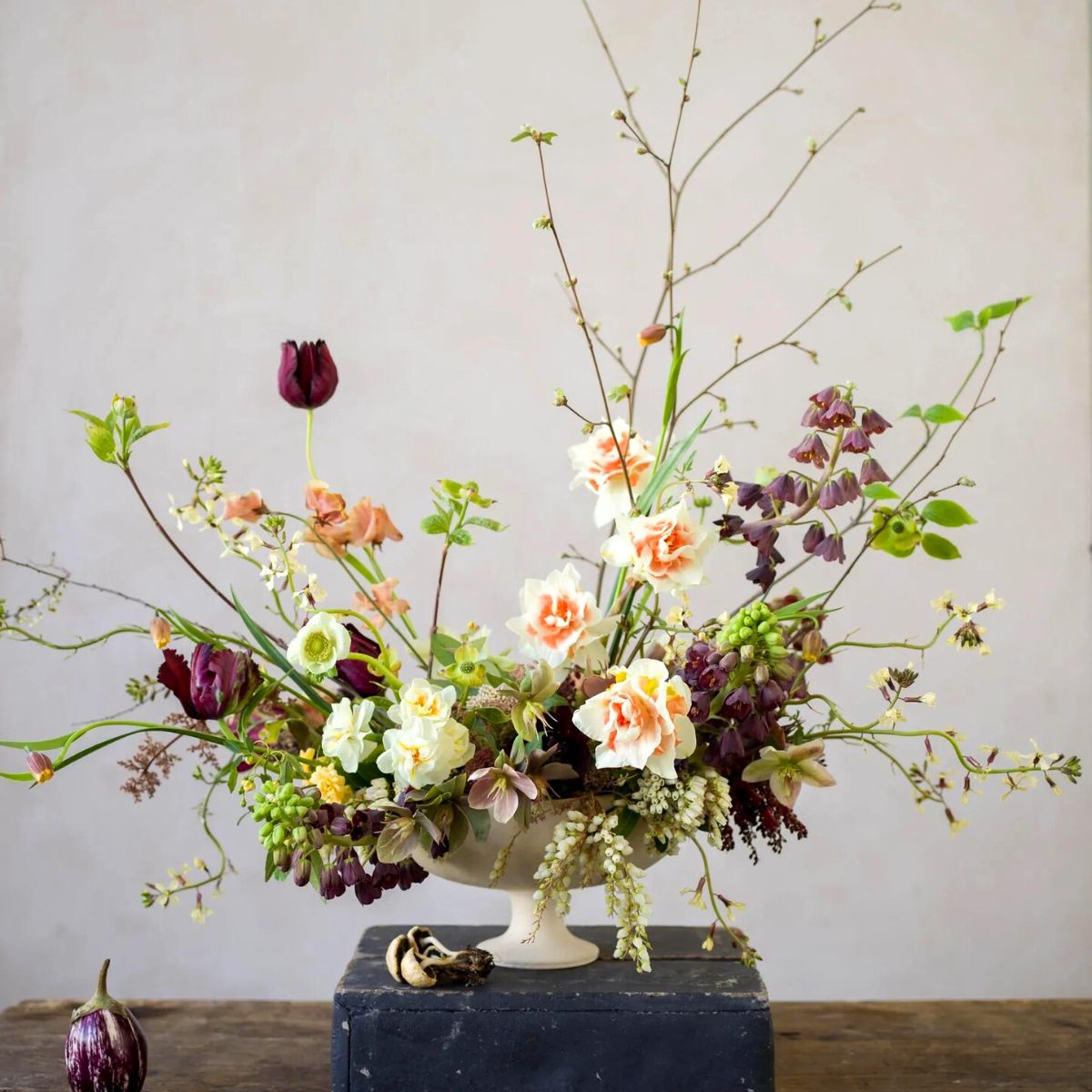 10. What Is a Quote You'd Like to Share With the World?
"Celebrate your resilience, your strength, your ability to dream and make those dreams come true. Be grateful for every obstacle that turned into an opportunity, every tear that turned into a smile, and every fear that turned into courage."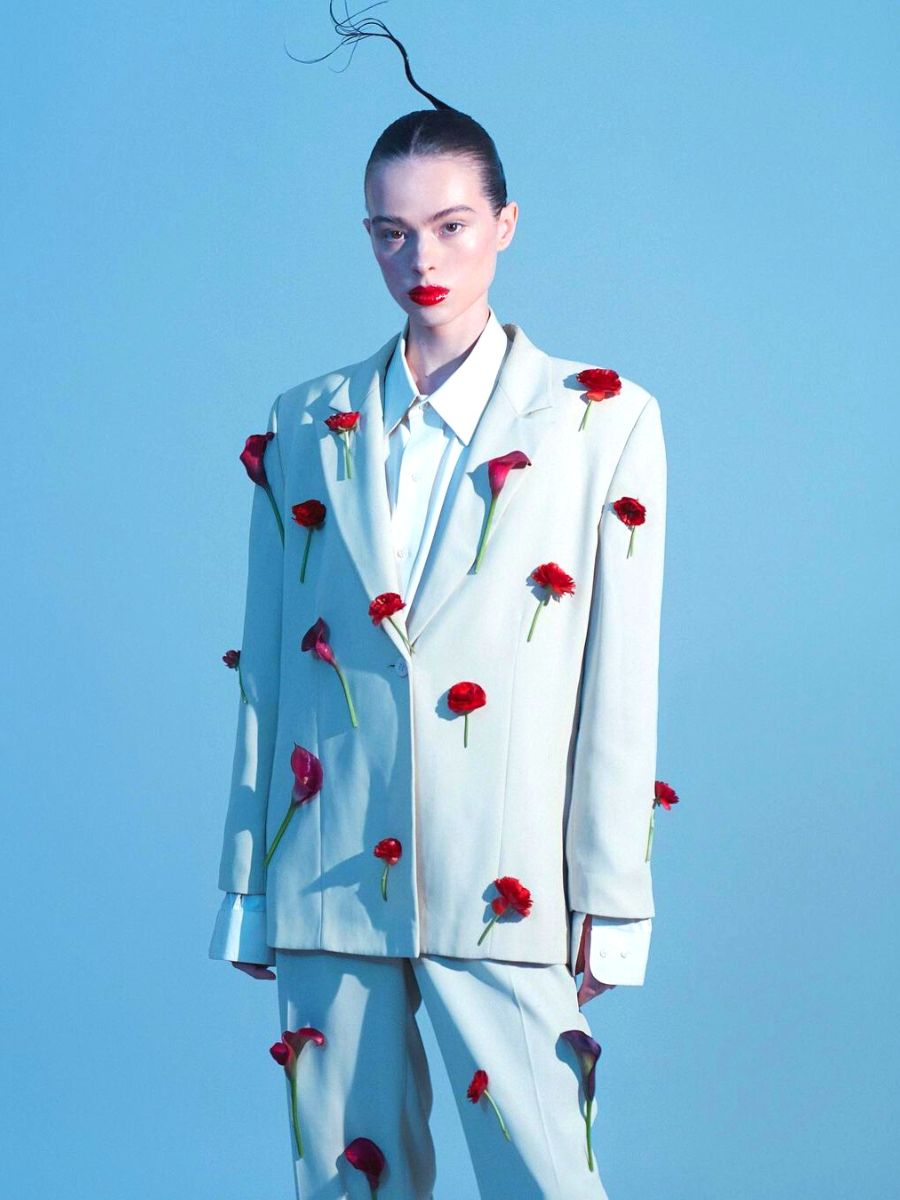 Photos by @victorflores_studio