Based in Melbourne, Australia, Fiona Ariva believes in finding creativity in everyday moments. Whether it's adding a wax seal to wrapped packages, handwriting a card in beautiful calligraphy, or turning everyday gifting experiences into treasured moments, she aims to create the wax seals of your dreams using nothing less than beautiful floral designs.
Wax Sealing With Dried Flowers by Fiona Ariva
Flowers are an incredible way to decorate wedding invitations. They come in a variety of types and can be used in many different design styles. Whether you choose to use pressed flowers, a flower wreath, or just a small accent, incorporating flower designs into your wedding invitations by using a method called 'wax sealing' can add a touch of natural beauty that will make them even more special and this is exactly what Fiona Ariva does. But what exactly is wax sealing and what does the process encompass? You're about to know everything about it!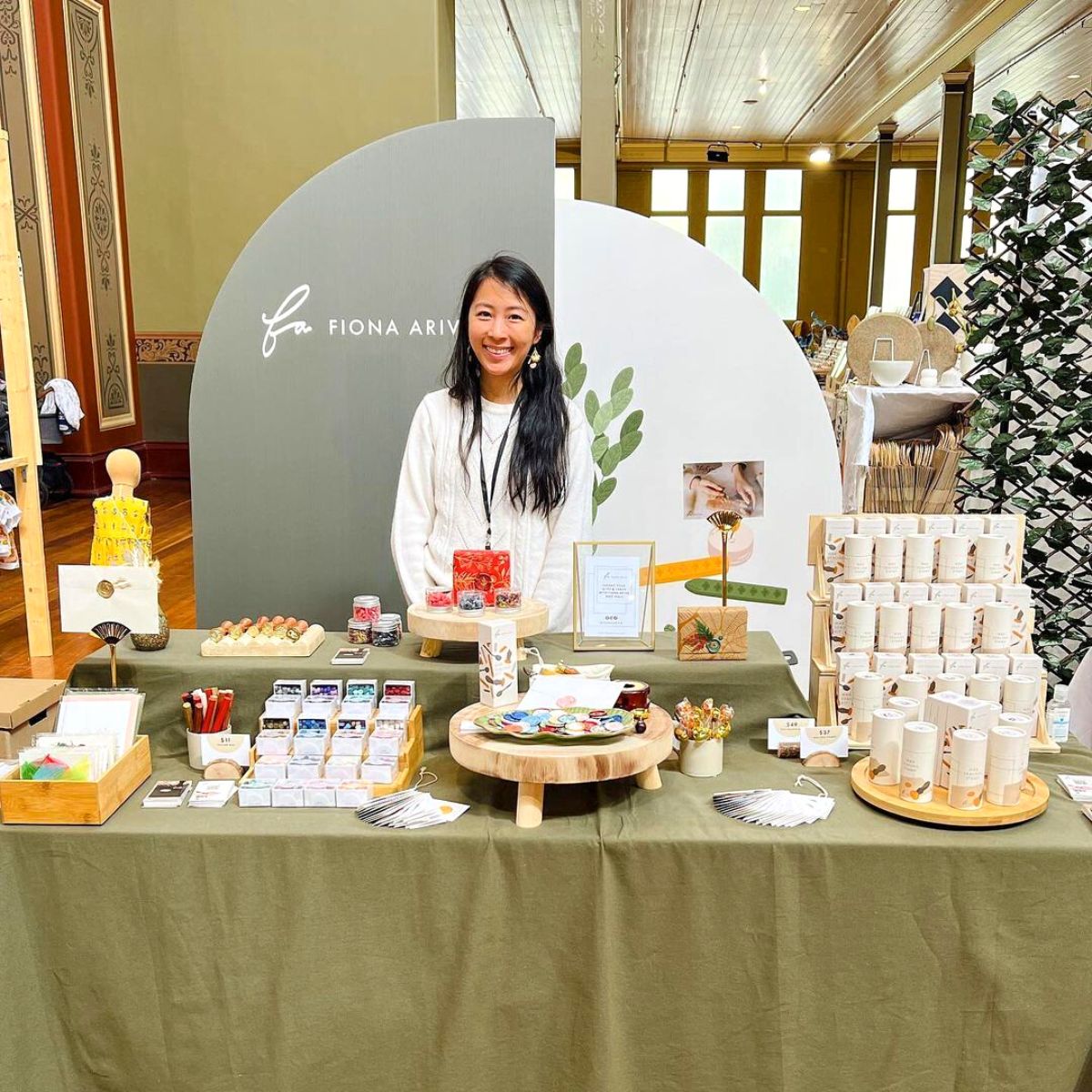 Sealing wax is a material that was once widely used for sealing letters and putting seal imprints on papers. It was originally made of beeswax, Venice turpentine, and coloring pigment, generally vermilion; later, lac from Indonesia replaced the beeswax. Melting and swirling the wax resulted in a molten slurry that was put into stick-shaped molds.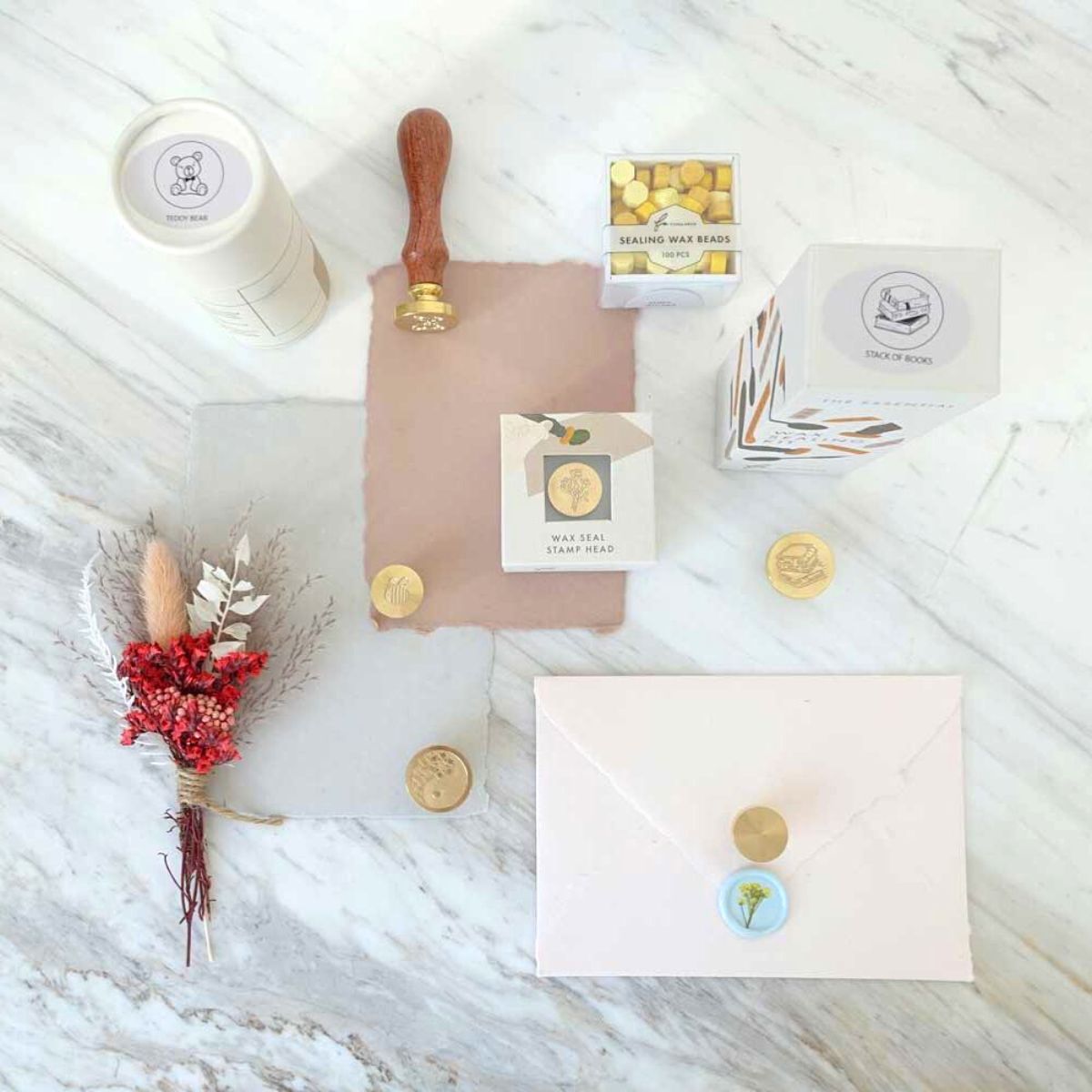 The mold was then placed over the envelope or document to be sealed, and the resulting drop was crushed with a die bearing the seal. Nowadays, wax sealing is a method that is extremely popular to decorate and actually seal invitations of any type (especially for wedding invites). This is where Fiona Ariva comes in with her compelling wax-sealing floral skills!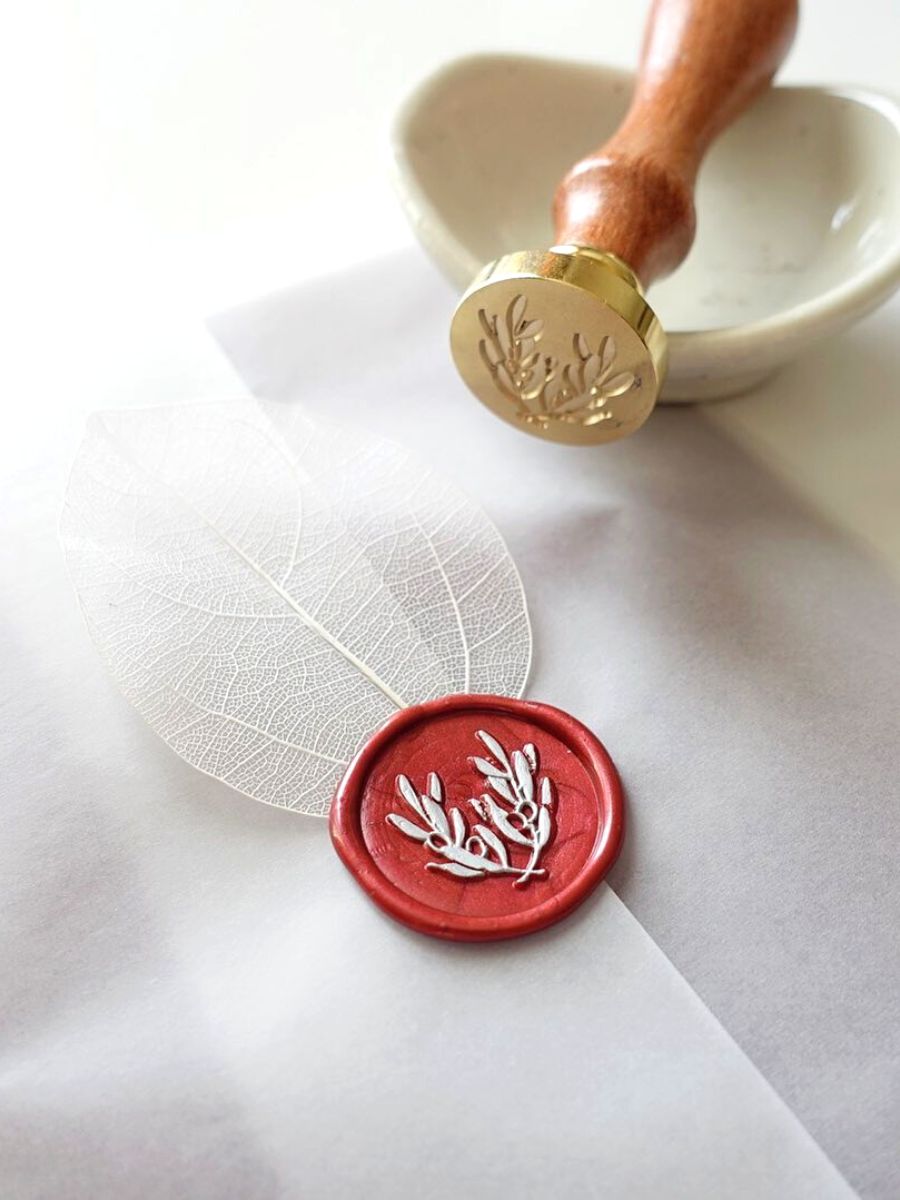 Different Types of Flower Wax Sealing by Fiona Ariva
Fiona Ariva has a very successful business of her own offering diverse types of wax sealing using not only dried flowers but also beads. She also provides wax sealing kits that make it easier for those who are just starting in this charming world of floral artistry. To start with, Fiona does monograms and custom wax seals.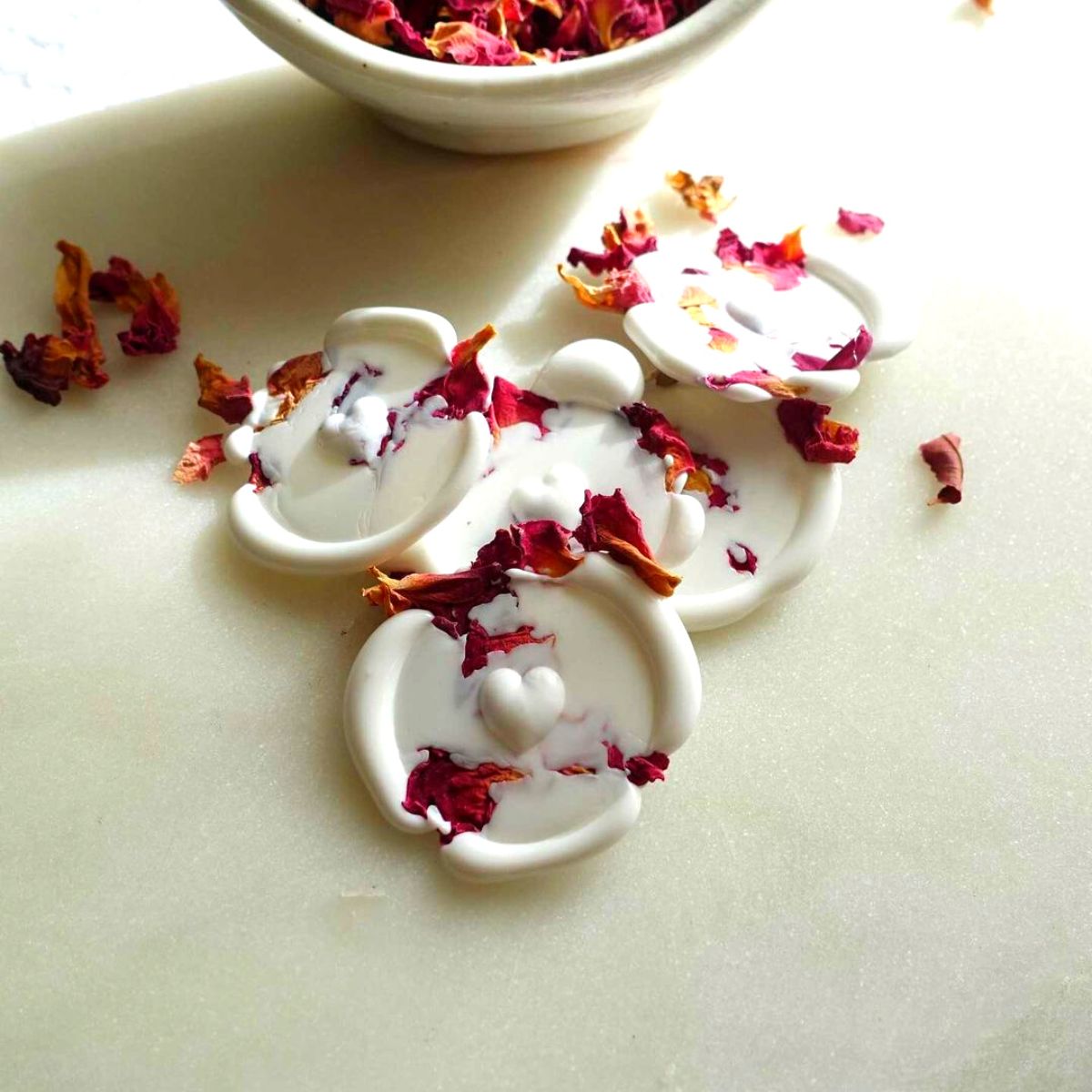 Through this service, she allows you to personalize your own custom wax seal stamp for your business packaging, monogram wax-sealed wedding invitations, envelopes, personalized stationery, gifts, and more. It is available in a wax seal kit or custom wax seal stamp on its own or as pre-made self-adhesive wax seal stickers. The best thing is that she offers fast shipping and turnaround time with her floral art made all the way in Melbourne, Australia.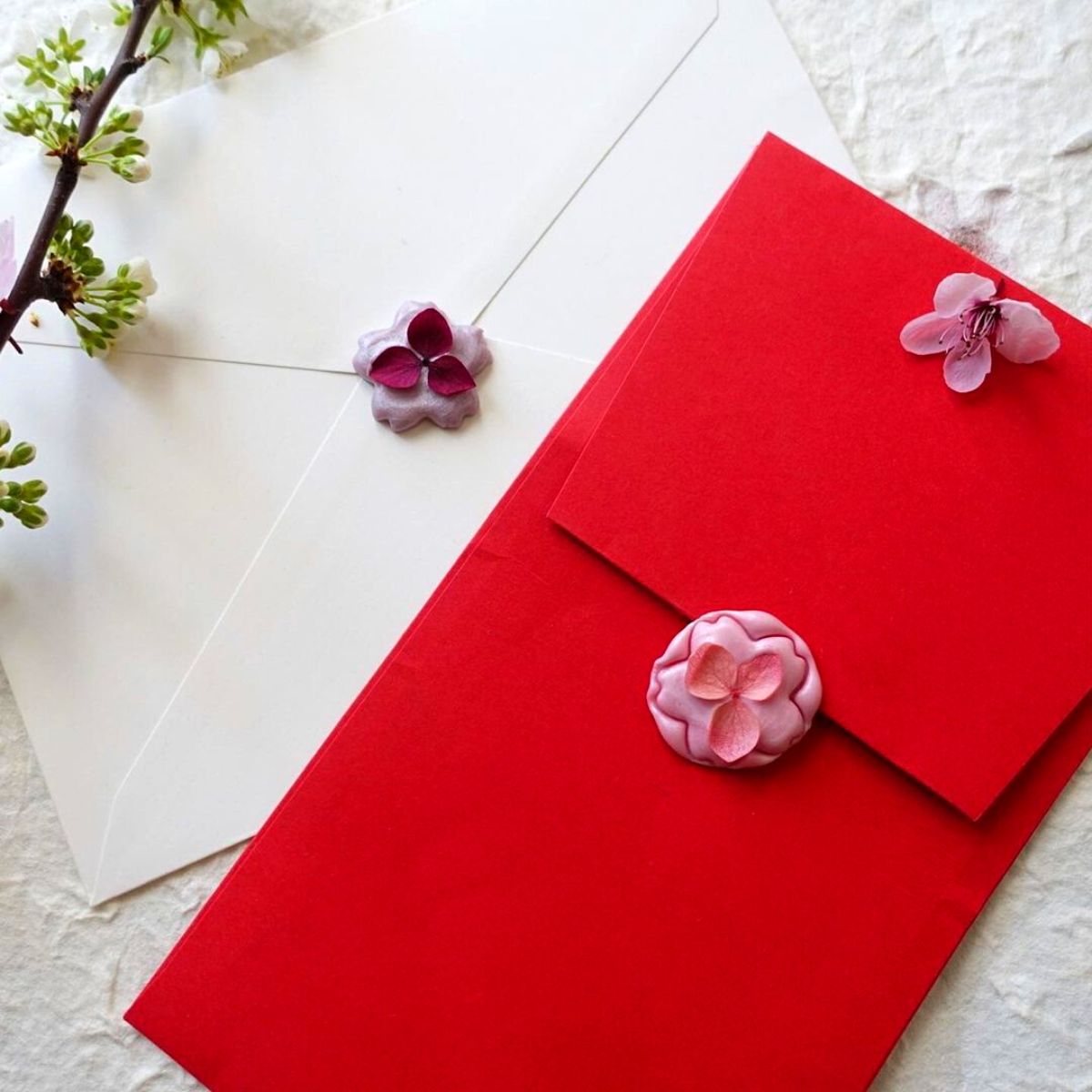 On the other hand, if you're a bride looking to stamp your invitations with high-quality wax sealing and divine dried floral designs on them, Fiona also has her bridal and wedding collection. Add elegance and sophistication to your wedding invitations with customized wax seals. Remember that a wax seal is like the cherry on top of a beautiful wedding stationery suit. Bring your vision to life and impress your guests with a memorable invitation and don't forget to check out Fiona Ariva's full services on her website to know exactly all types of creations she can design.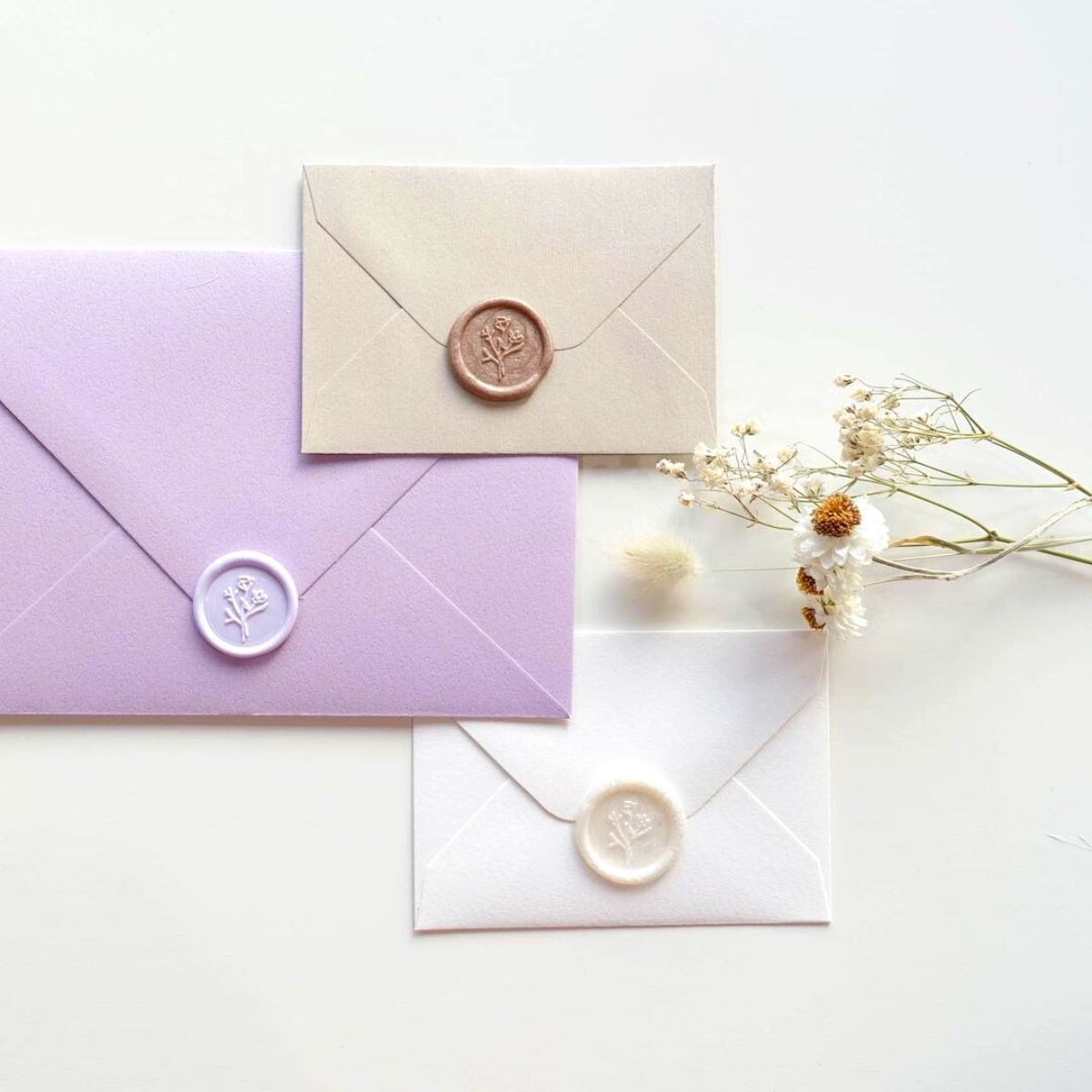 Fiona Ariva's Top Five Ideas and Techniques for Wax Seals Using Dried Flowers
Fiora Ariva gives advice and tips on how to start your wax sealing creative endeavor. She shares five ideas you can use for your next wax seal design:
1. The Classic Encased Flower Wax Seal
Preserve your flowers and put them in the spotlight by pouring clear or semi-transparent wax over the flower and stamping it using a blank stamp.
2. The Embossed Look
Instead of using a blank stamp, try using an engraved stamp to add a subtle, embossed design with your flowers as the backdrop.
3. Wax Seal 'Pebbles' Using Pressed Flowers
Pour a blob of colored wax, place a small, pressed flower on top of it, and allow it to cool without stamping it. This results in a raised, pebble-style wax seal that can be made in any size.
4. Wax Seals With Floral Sprinkles
This technique works best with confetti-sized dried flowers, like lavender or mini rose petals.
5. Wax Seal Floral Stacks
Last but not least, Fiona suggests layering your florals before wax sealing them and creating endless combinations of unique wax seals! By following these five insightful tips, you'll get an outstanding result for sure.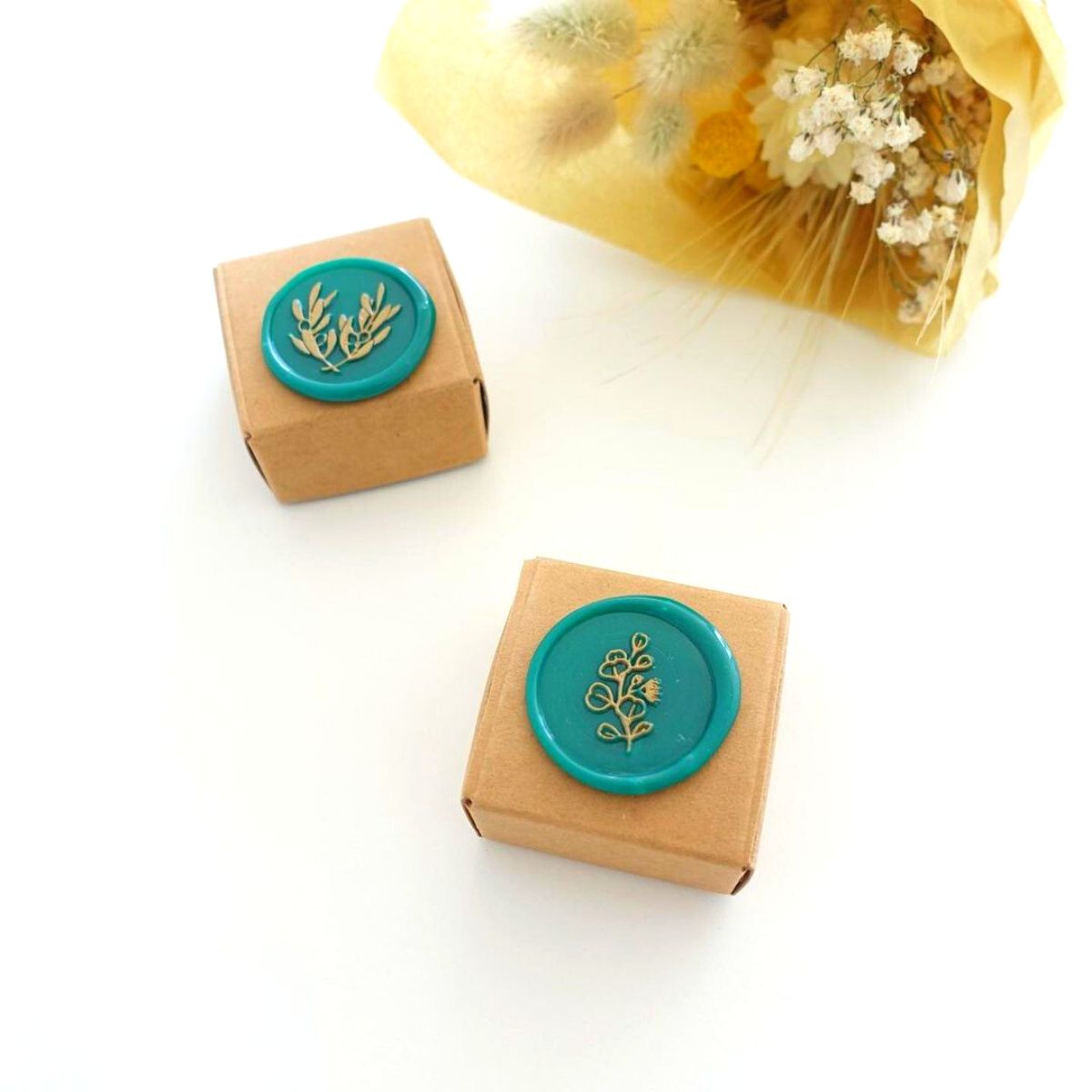 Are you also looking to shop for wax seals with dried flowers that are completely ready? Fiona also offers a wide collection which you can shop with Fiona Arriva online!
Photos by @fionaariva.