Ascend the steep staircase of a nondescript warehouse in Collingwood this weekend, and enter a dense canopy of flowers. Emerge through the other side and find yourself in an alternative reality – calla lilies are suspended from branches overhead, and roses spill from the ceiling, cascading into soft, pink puddles of petals on the floor below. No, this isn't a feverish waking dream. It's Flowering Now 2019! Now in its second year, this unique floral exhibition is a celebration of some of Melbourne's most creative florists, and their wider industry, founded by Melanie Stapleton of Cecilia Fox and Katie Marx of Katie Marx Flowers. Florists this year in Collingwood: Azalea Flowers, Bloom Boy, Candy Mountain, Cecilia Fox, Feld Flowers, Flos Botanical, Georgie Boy, Glasshaus, Good Grace & Humour, Ive & Eve, Katie Marx Flowers, Pomp & Splendour, Poppy Culture, and Raven & The Rose. https://www.instagram.com/p/B22daQRAUqn/ After taking out the Floral Design award at this year's TDF Design Awards, the immersive, collaborative floral installation is back for its second year, driven by two of Melbourne's most creative florists, Melanie Stapleton of Cecilia Fox and Katie Marx of Katie Marx Flowers. Last year's showcase was put together in just three weeks (!), and Katie and Melanie have the upped the ante in 2019, by introducing more florists and a special Saturday twilight session.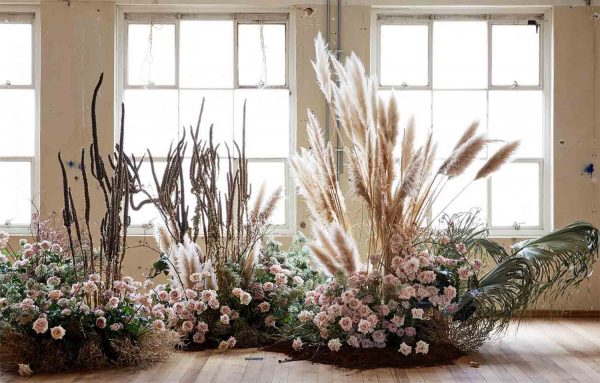 The idea for the original Flowering Now concept came about over an early morning market visit, when Mel and Katie began discussing the up-and-coming talent in their industry. Rather than being intimidated by the new generation of florists rising up through the ranks, Katie and Melanie were inspired to create an event that would showcase the industry as a united collective.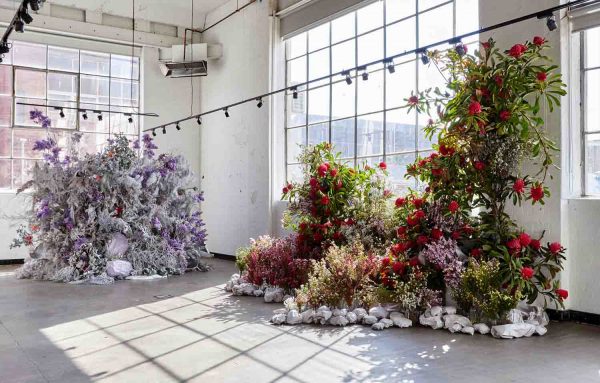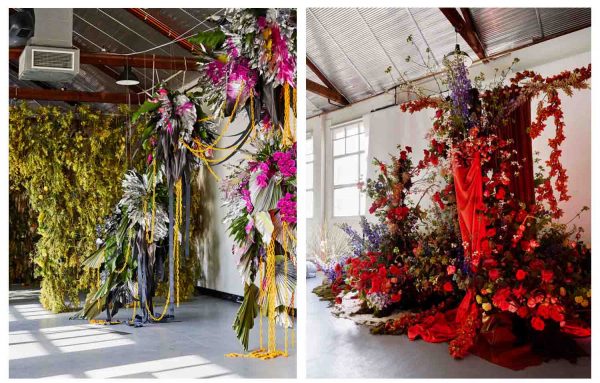 'Katie and I really wanted to work on something that was inspiring and something different that didn't happen in a flowering community already,' says Melanie. 'We really wanted to create a community, support them, and hope to change people's ideas on what's possible with flowers.'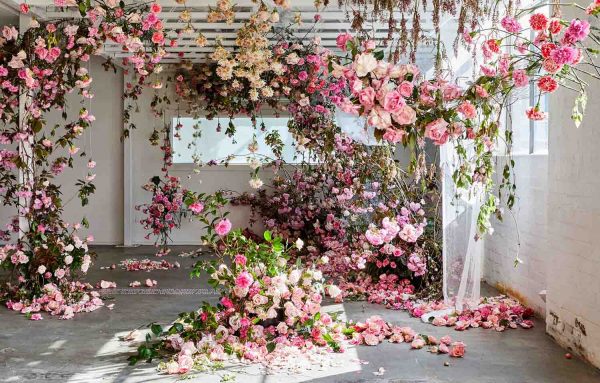 This year's exhibition brings together the work of 14 florists, in the lofty warehouse building that will soon become the S.O.S Sense Of Self bathhouse. Each florist has chosen a specific space in the building to transform using any floral and botanical material they wish.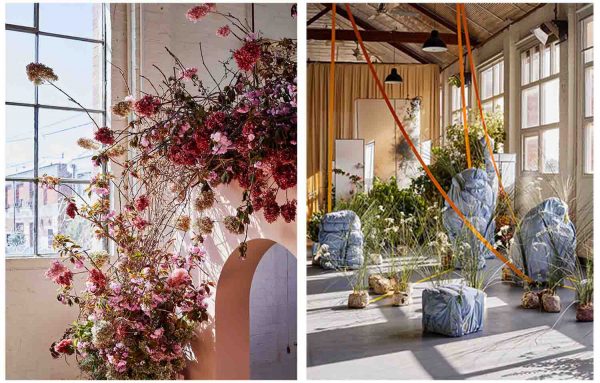 It was important to Melanie and Katie that no brief be provided, in order for the event to feel separate from the florists' everyday work. 'We've decided to keep it theme-less, just purely because we always get a theme and a mood board [in our line of work] and we wanted to try and step outside of that,' says Melanie.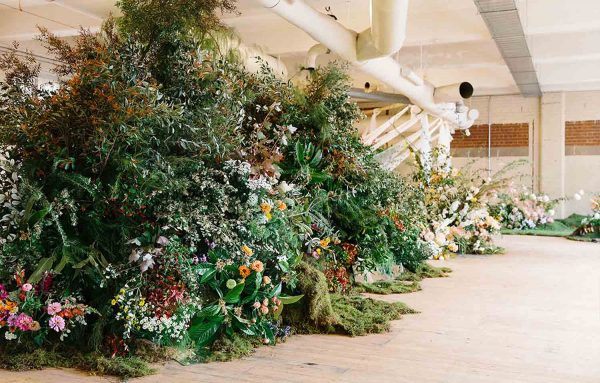 This year's Flowering Now is a ticketed event to support the business's new scholarship fund in collaboration with Melbourne Polytechnic's floristry course. 'We're working on a project where students can pitch an idea to us, which Katie and I will judge, and we'll fund the winner to make a work at the next Flowering Now,' explains Melanie.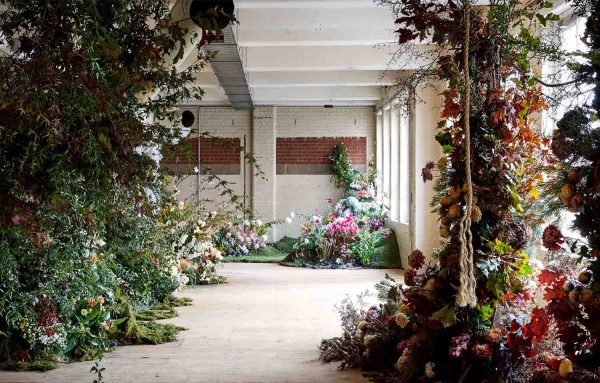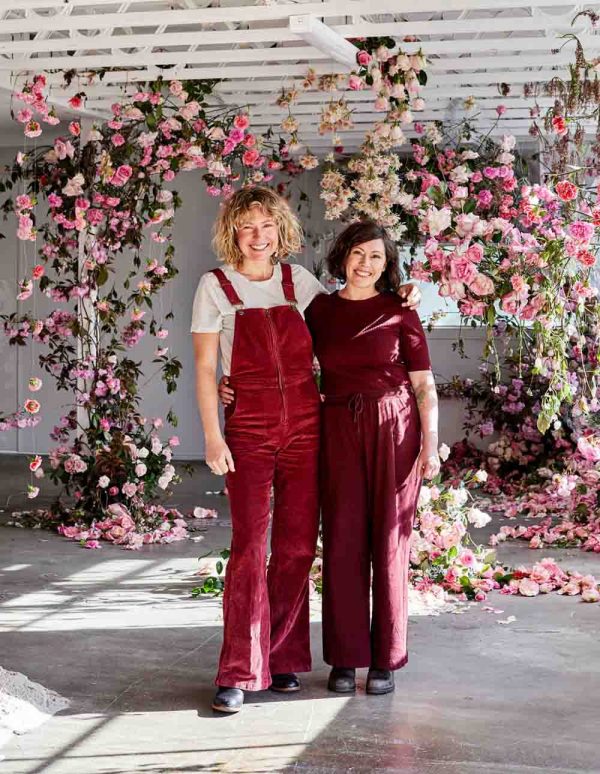 Photography – Amelia Stanwix.