Despite the rare shape of the fritillaria flower, it is a bloom that has inspired flower advocates all around the world because it is delicate, lovely, and quirky. It's a symbolic flower that not only provides beauty to the landscape but also depth to the bouquet or floral arrangement. Here's all the fritillaria info you need to know.
Fritillaria - A Flower That Comes in a Variety of Shapes and Colors
Fritillarias come in various styles. shapes, and colors, which are some of the main attraction factors for many people looking to add a 'rare' looking flower to their arrangements. Fritillaria flowers can have an appearance all the way from dainty and captivating to dramatic and flamboyant, making them a distinctive choice among the rest of the flowers.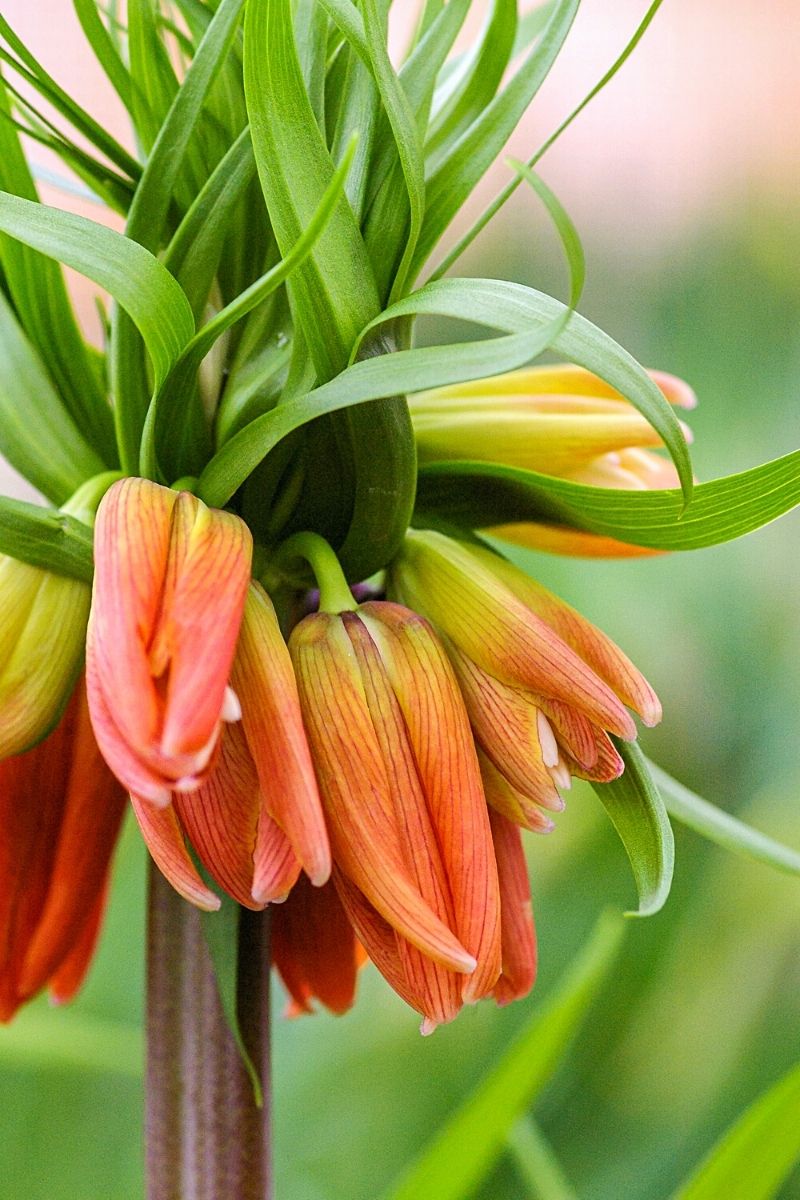 Why should fritillaria be part of your designs then? You're about to find out why this special flower will captivate your eyes at first sight and generate curiosity among those who see them.
Where Does Fritillaria Come From?
Fritillaria s a genus of spring-flowering herbaceous bulbous perennial plants in the Lily family (Liliaceae). The name fritillaria comes from the Latin word 'fritillus' meaning dice-box, which is thought to refer to the checkered pattern on the petals of some varieties.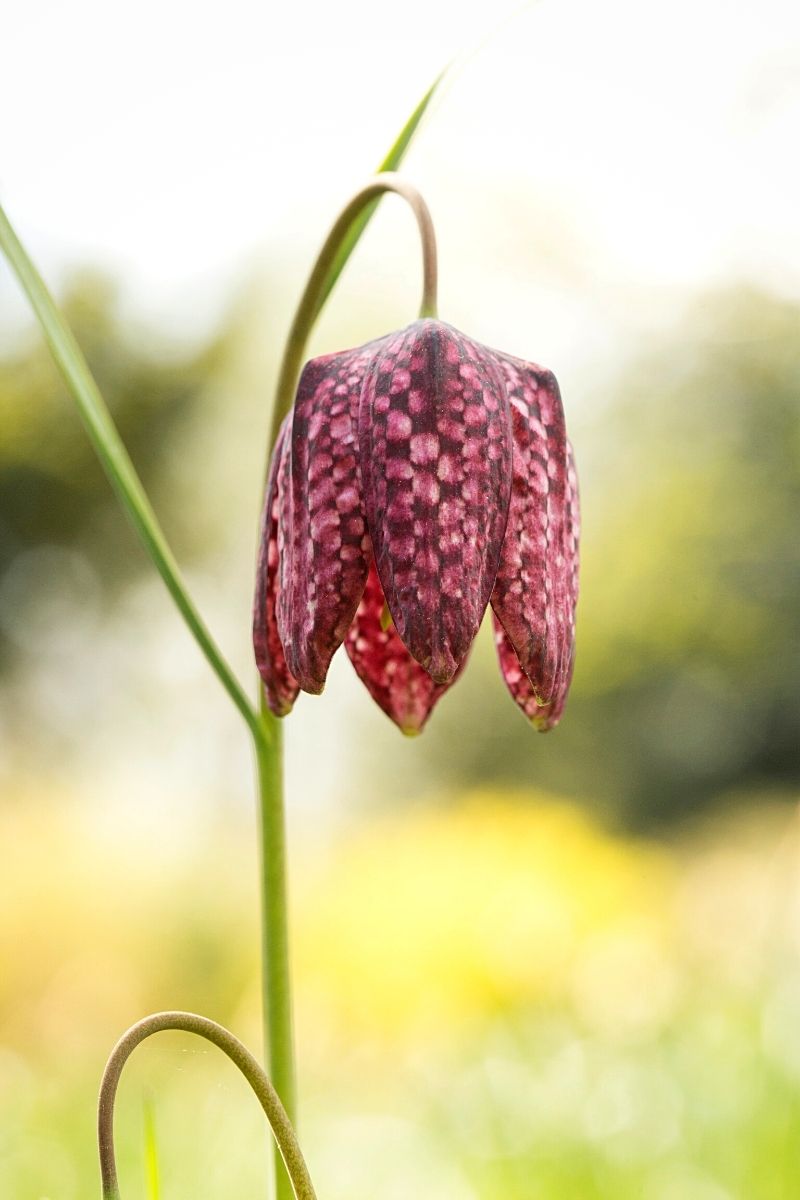 Some bulbs originate in the dry mountains of Eastern Europe and some in native British meadows, but given the right conditions, most types of fritillaria are relatively easy to grow. Fritillaria Meleagris, one of the most popular varieties was first described in Europe in 1571. Although it is one of the most popular, there are several others that make part of the fritillaria family and look indeed beautiful when placed in a bouquet or floral creation.
What Regions Are Fritillaria Flowers Native To?
Fritillaria can be found all over the temperate areas of the Northern Hemisphere. It's not native to most of Europe, but it does grow there now as an introduced wildflower. It is native to Northern Africa, much of Asia, the Middle East, the Mediterranean, and the western part of North America.
Most Popular Fritillaria Varieties
Each type and species of Fritillaria can offer a dramatically different look, although they all share a common habit of nodding flowers and singular stems.
1. Fritillaria Imperialis
This type of rare fritillaria is also known as Crown Imperial and is in fact one of the most popular fritillaria varieties out there. It features large, bell-shaped flowers in shades of yellow, orange, or red, providing a range of beautiful hues to include in your next fritillaria bouquet.
Floral designer Janneke Camps made a wonderful design with these earlier.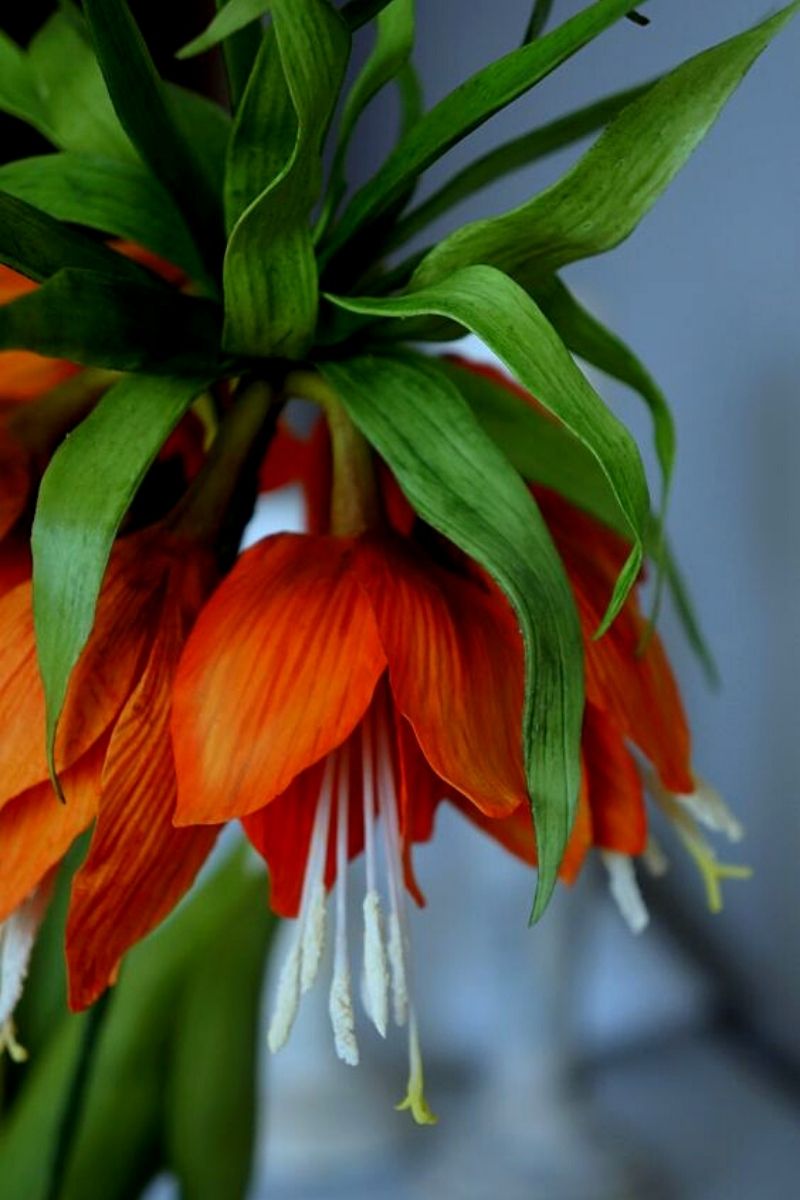 2. Fritillaria Meleagris
Known as 'Snakeshead' or 'Checkered Lily', this type of fritillaria flower has drooping, bell-shaped, checkered pattern flowers in shades of pink, purple, or white. It will for sure give a very distinctive look to any floral designs and bouquets given their special bell shape.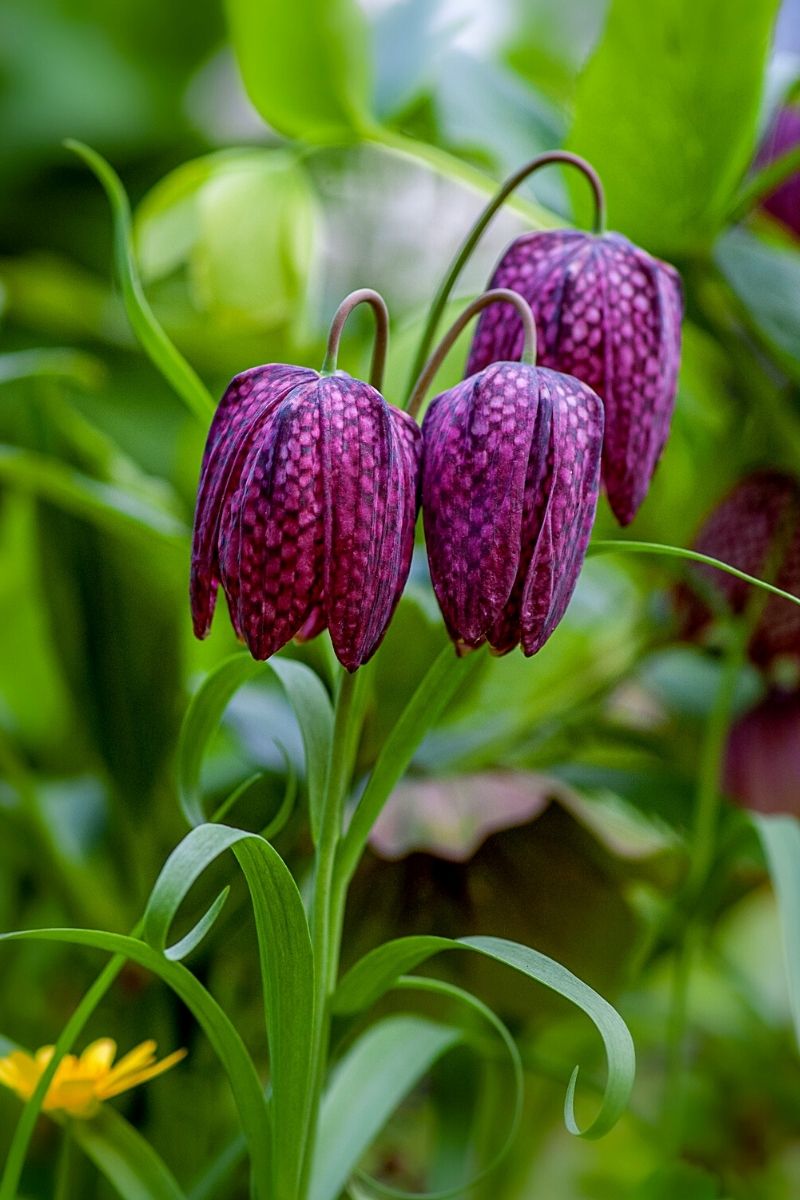 3. Fritillaria Uva-Vulpis
Fritillaria Uva-Vulpis, aka 'Fox's Grape Fritillary', is a subtle beauty. With dusky-purple pendulous blooms neatly trimmed in yellow, it gently beckons flower lovers into spring. This type of fritillaria will naturalize when happy to form colonies of richly colored blossoms that add an unusual element to the mid-spring garden.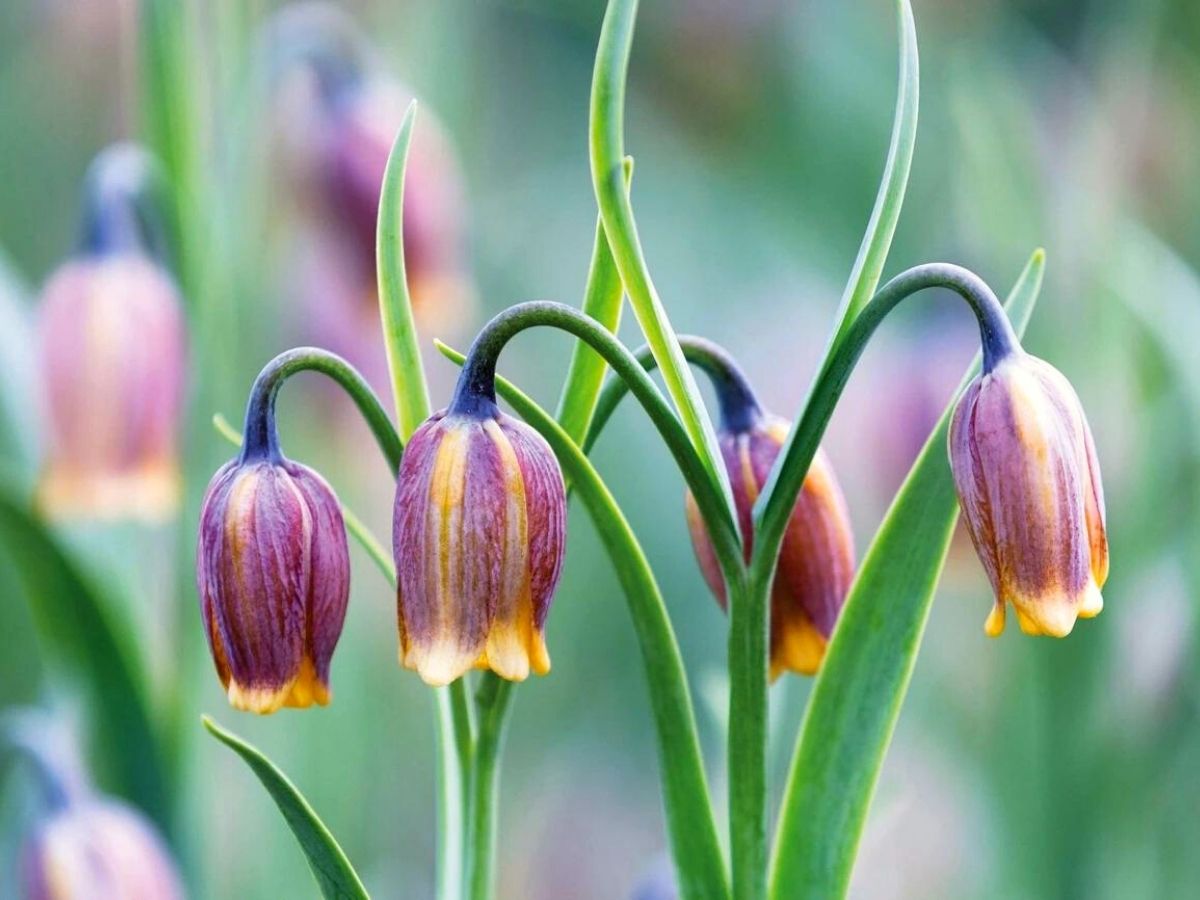 4. Fritillaria Pallidiflora
A rare Siberian native from around 1857, this endearing species has broad, glaucous foliage scattered up and down the short stems, and up to six suspended, bell-shaped flowers of soft chartreuse-yellow with delicate veins and tiny, inner reddish-brown blemishes.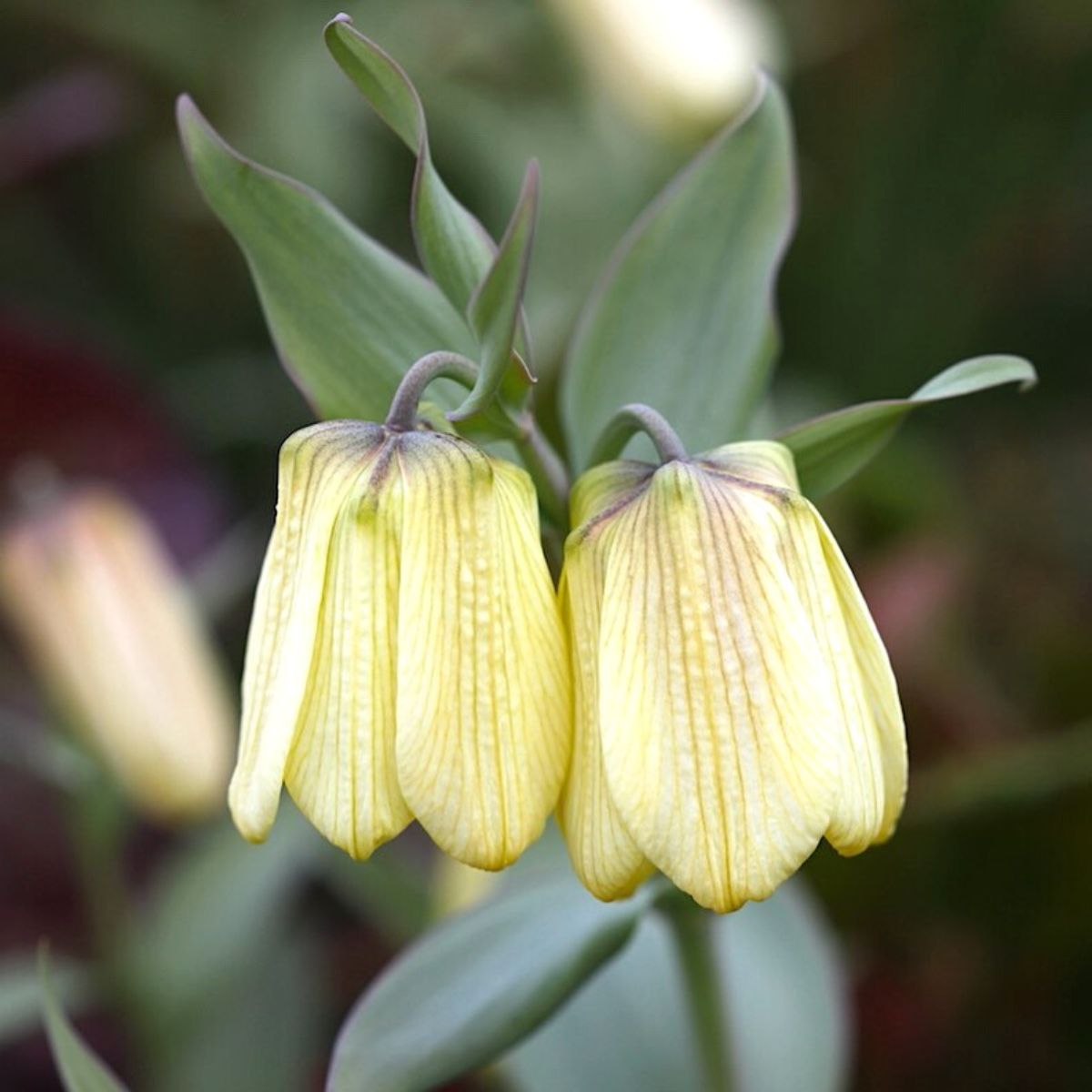 5. Fritillaria Thunbergii
Fritillaria Thunbergii is a Japanese species with pendulous, bell-shaped flowers that are greenish in color with dark veins. If what you're looking for is an arrangement that causes a strong statement, using this type of fritillaria flowers will achieve this bouquet look.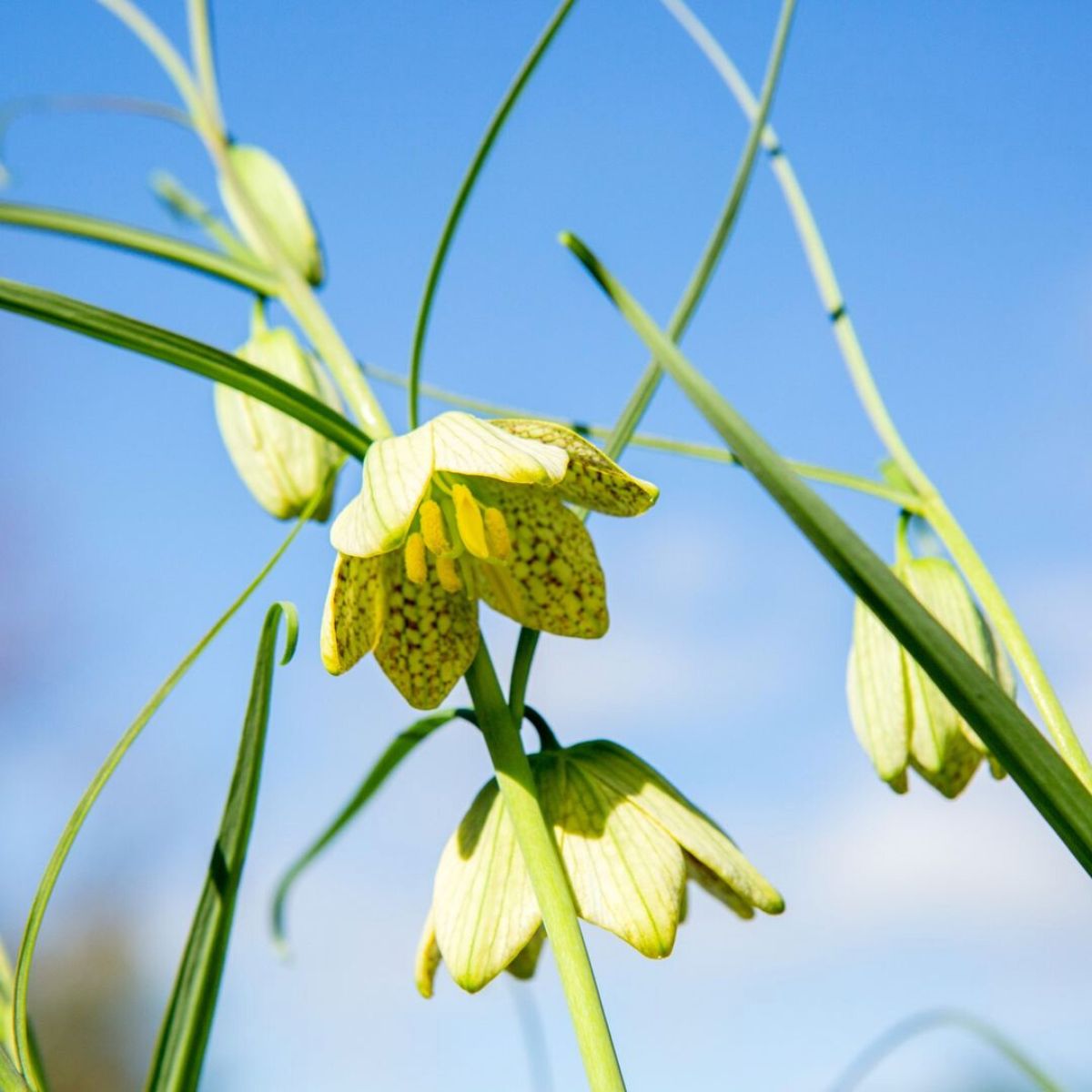 6. Fritillaria Pontica
Continuing with some of the most amazing and most seen varieties of fritillaria all over the world is the Fritillaria Pontica. This is a species native to the Caucasus and has yellow or brownish-red flowers, also perfect to add to any bouquet if you want to include more color.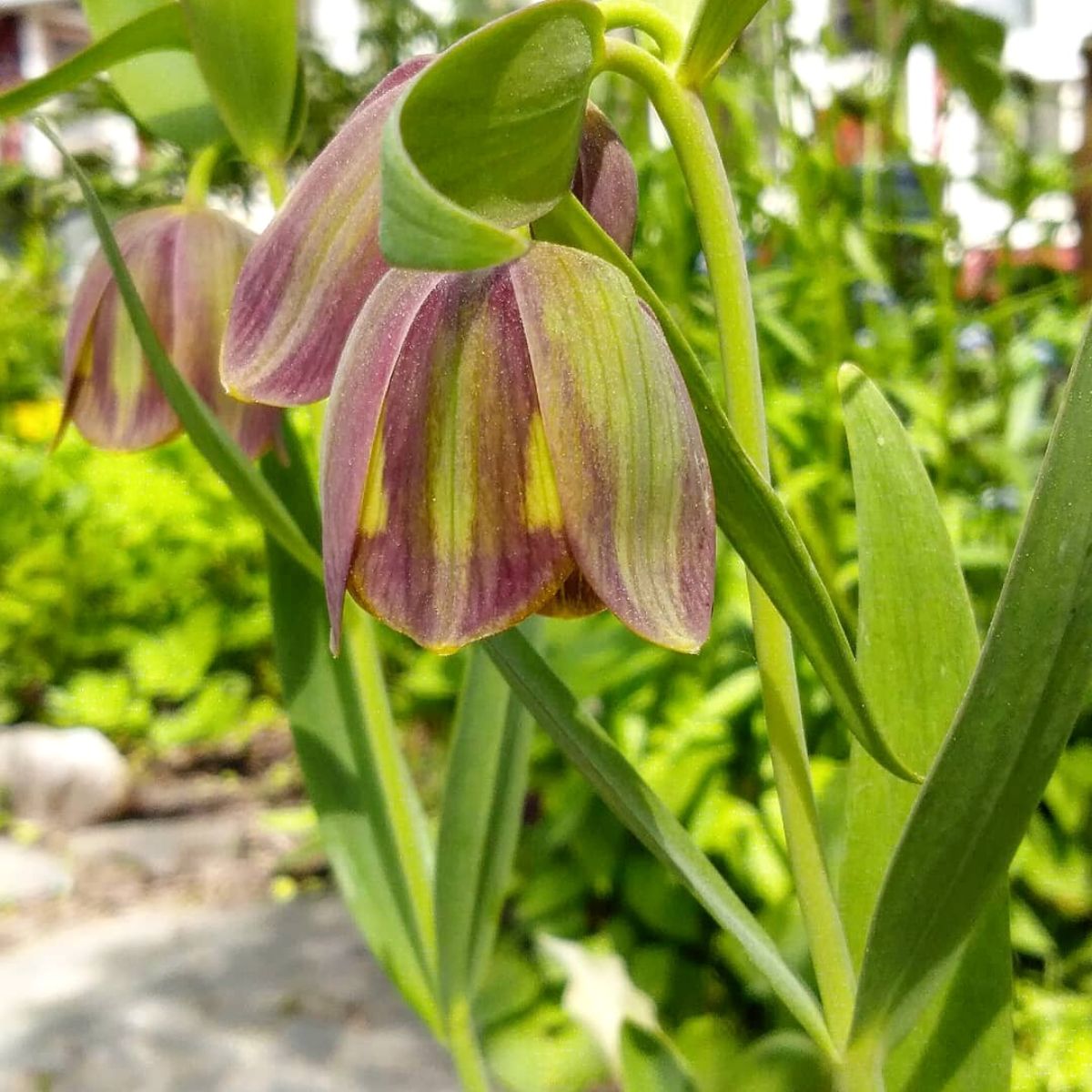 7. Fritillaria Persica
The bulbous perennial Fritillaria Persica, sometimes known as the 'Persian Lily', belongs to the lily family and is well-known for its gorgeous racemes of plum purple to almost black bells on long stem flowers that bloom in the spring. It can have up to 30 conical, nodding, bell-shaped flowers can be seen on each raceme.
Dutch floral designer Janneke Camps made some creations with these that you might like.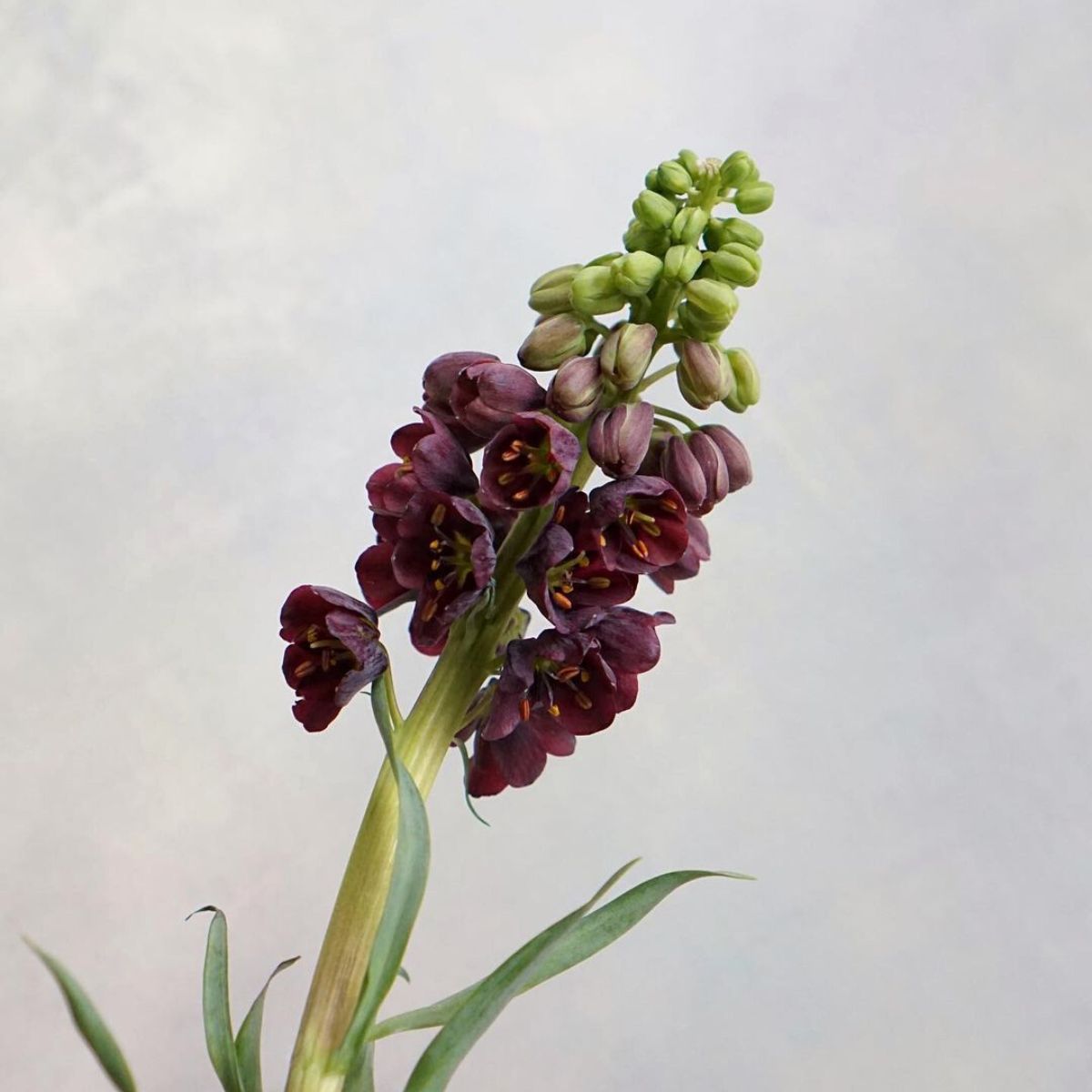 8. Fritillaria Persica Alba
Similar to the Fritillaria Persica, the main difference this fritillaria variety embodies is its green bells seen on a long stem. All in all, whatever variety of fritillaria you choose, they will always create magic in your flower arrangements.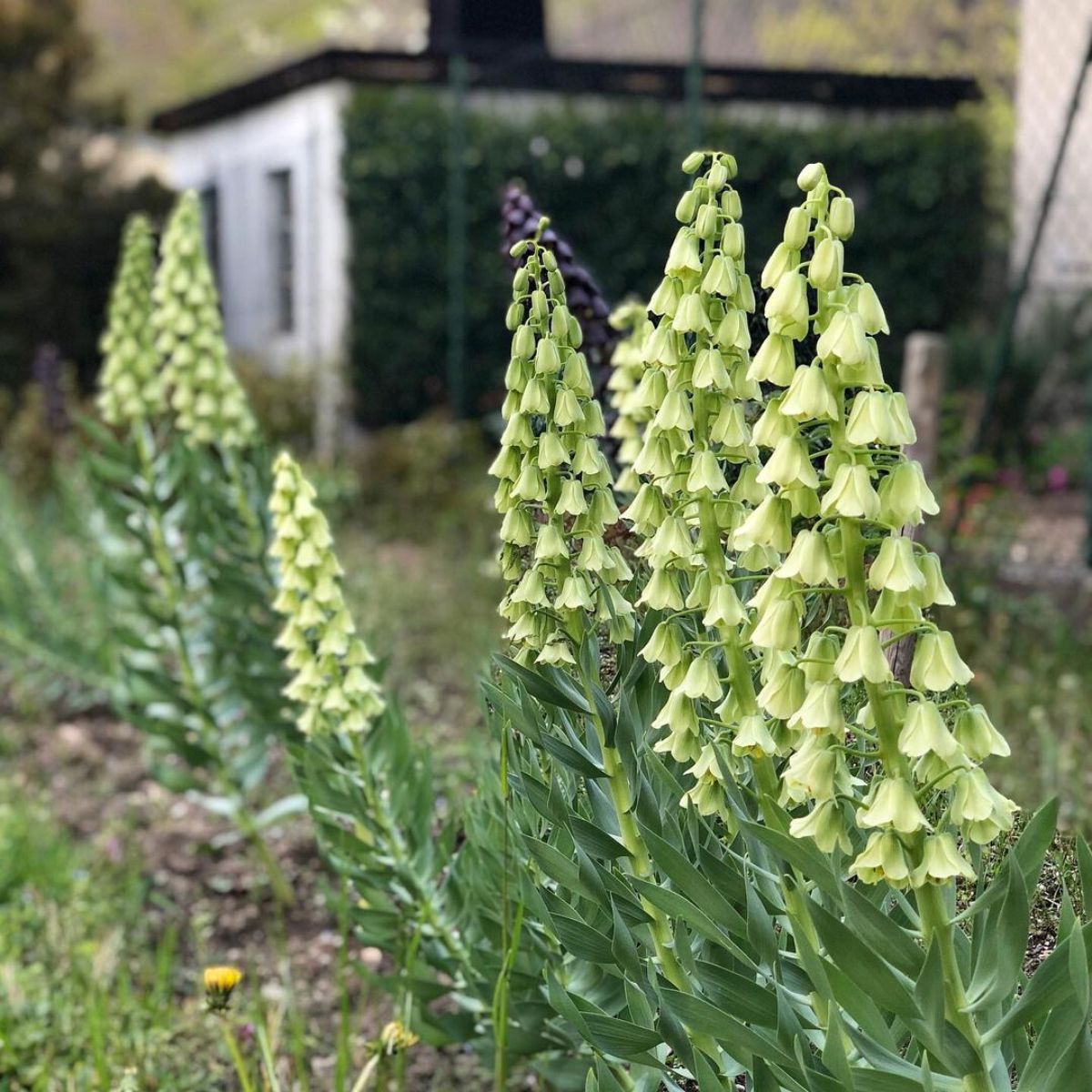 9. Fritillaria Raddeana
This fritillaria is part of the group of tall fritillaria species, with stems that can reach up to one meter in height. It can have either greenish, yellow, or orange flowers with unique purple and brown spots.
Meaning and Symbolism of Fritillaria Flowers
As in Christian and Greek mythology, Fritillaria is given the meaning of bending down or crying before a revered person. The drooping behavior of the flower has been associated with a number of religious and historical personalities from Iran's history. As a result, in that society, it has come to denote general regard and remembering. Although fritillaria on the other hand can also symbolize majesty, pride, and power. It all depends on what symbolism or situation you may be going through at the moment to give it a designated meaning.
Common Fritillaria Flower Colors
Few other common ornamental flowers come in such a wide variety of colors and even patterns as the fritillaria genus. As with all flowers, the exact color affects the specific meaning of the bloom.
White: Purity, grace, and healing.
Yellow: Joy, warmth, and youth.
Orange: Energy, passion, and success.
Black: Mourning, sadness, and strength.
Purple: Wealth, royalty, and elegance.
Red: Passionate love, romance, and financial success.
Green: Growth, healing, and new starts.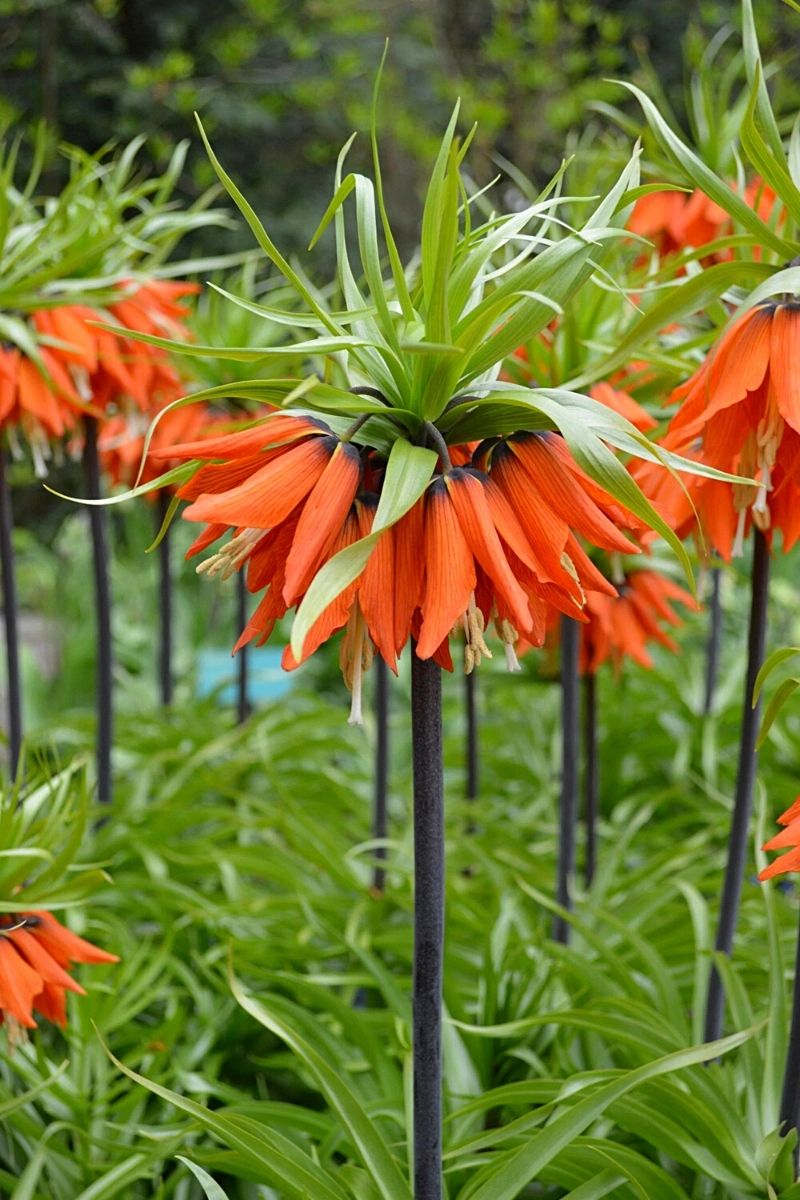 What fritillaria variety will be the next choice for your floral arrangements? Remember that a bouquet with a rare-looking flower will always catch the attention and curiosity of everyone around.