The world is slowly but surely incorporating more flowers and the concept of 'blooming' all over. Whether it be for interior design, floral arrangements, decoration, food, you name it but flowers are making a huge appearance everywhere and anywhere. In this case, Giovanni Barbieri is the first designer to create wooden floors designed in a blooming shape to resemble the importance of flowers in everyone's lives.
'Blooming' Is Giovanni Barbieri's Newest Wooden Floor Project
Giovanni Barbieri's technique ushers in a new era in the creation of timber floors. 'Blooming' is created by the Italian stone and tile designer by combining the benefits of prefabricated parquet with custom-made excellence, motivated by the aim to create a natural and pleasant environment while still maintaining longevity. The floral designed designs create long-lasting compelling, artistic atmospheres deserving of the 2023 Red Dot: Best of the Best award.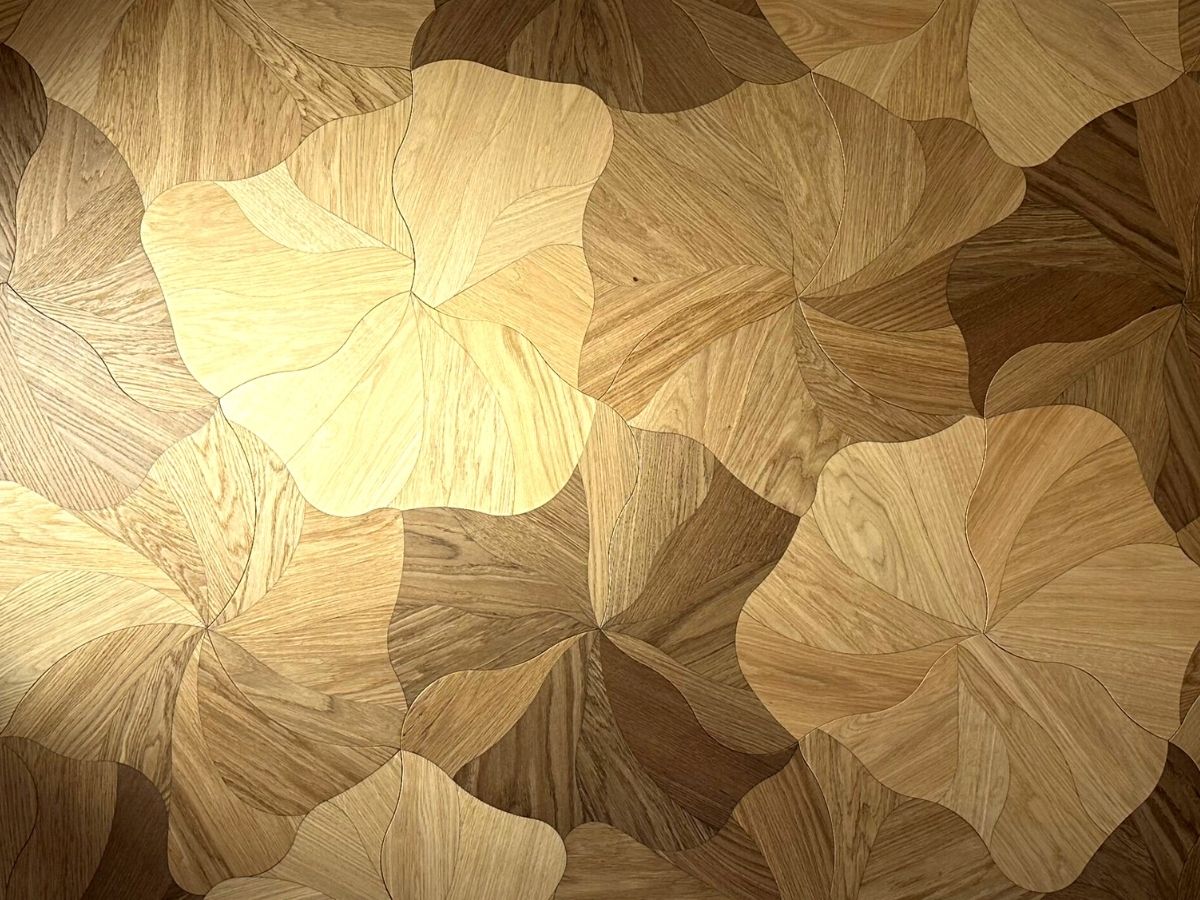 From the age of 18 when Giovanni joined and partnered with his brother's flooring company in Vicenza, Italy, to earning the 2023 Best of the Best is a huge accomplishment for the designer. Giovanni Barbieri's initiative and ultimate life goal now are to upgrade interior spaces with natural, meticulously made floors which by the way, were recognized by the jury of the renowned competition platform that recognizes excellence in design. The 'Blooming' wooden-floor project is notable for combining the advantages of prefabricated parquet flooring with the high-quality appearance of custom-made products while also having nature present, at least through wooden shapes.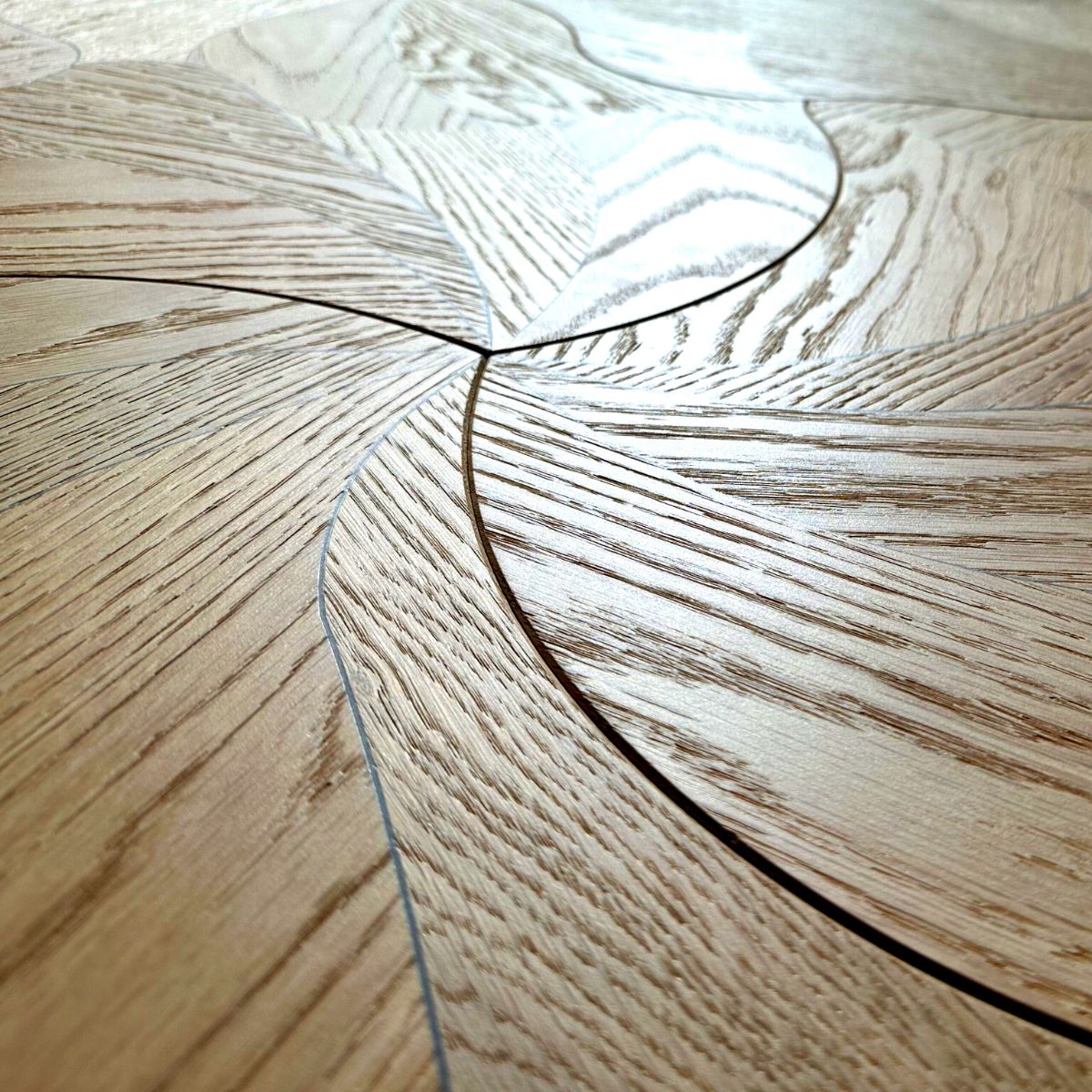 Giovanni Barbieri's Work Philosophy
Barbieri's philosophy is to develop and preserve the force of Italian craftsmanship by making something now for a long time to come. It is critical, in the artist's opinion, to keep the tradition alive, particularly the quality of the outstanding craftsmanship they have in Italy, especially coming from the Northeast where he is from.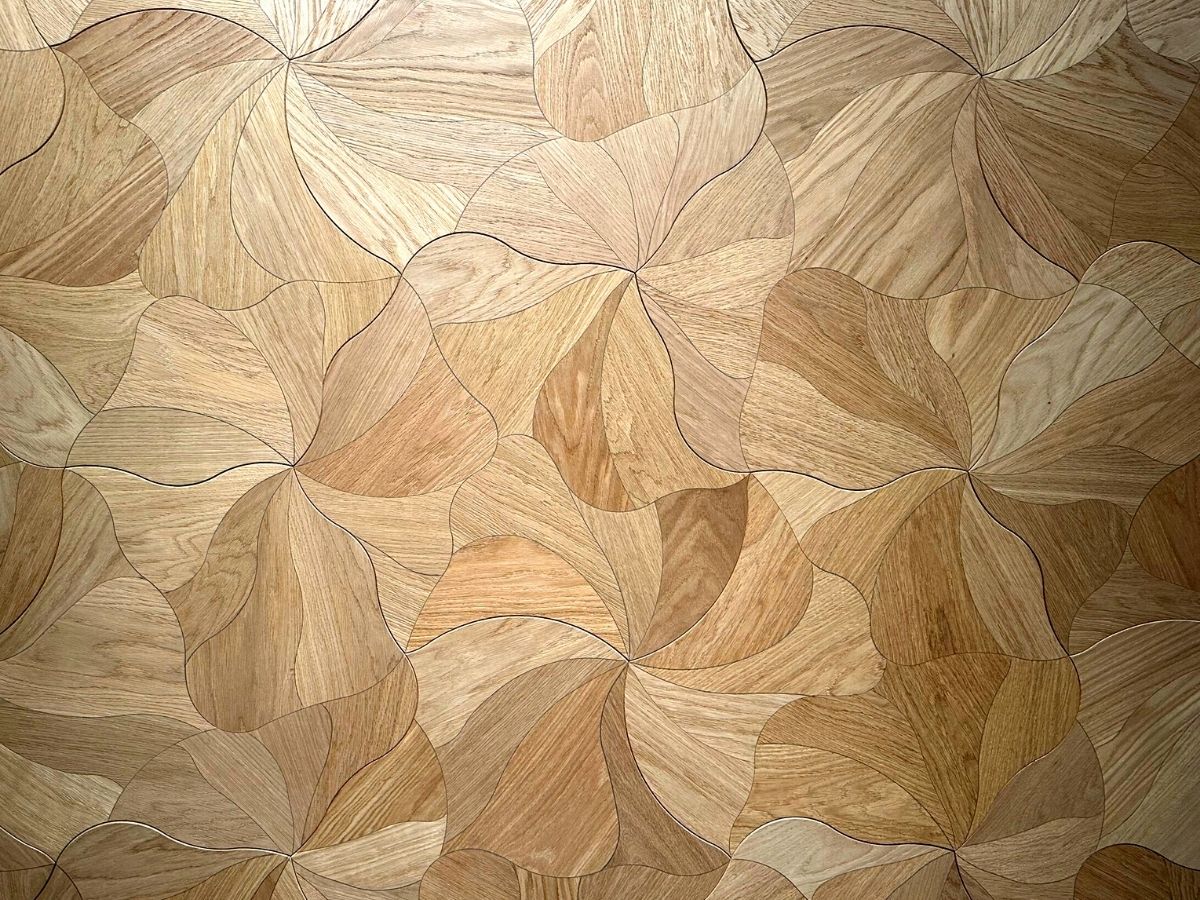 For Giovanni, having won an honor such as this one in collaboration with his family factory gives him the most happiness. Not only that but knowing that he is actually contributing to a difference in traditional wooden-floor designs and going out of the box with a floral design is actually marvelous and innovative. Have you ever seen blooming tiles anywhere?
The Inspiration Behind 'Blooming'
'Blooming' embraces a fusion of elegant shapes that are carefully coordinated, complementing the installation process's simplicity and user-friendliness. It has a multi-layered parquet made of two Flooma glued sheets of wood: a durable top layer of high-quality oak and a robust birch plywood foundation. The wood is tightly attached to provide long-term durability and can be easily assembled, even with underfloor heating. Individuals have various types of alternatives to suit their preferences, with a selection of twelve distinctive wood colors and four surface finishes to choose from.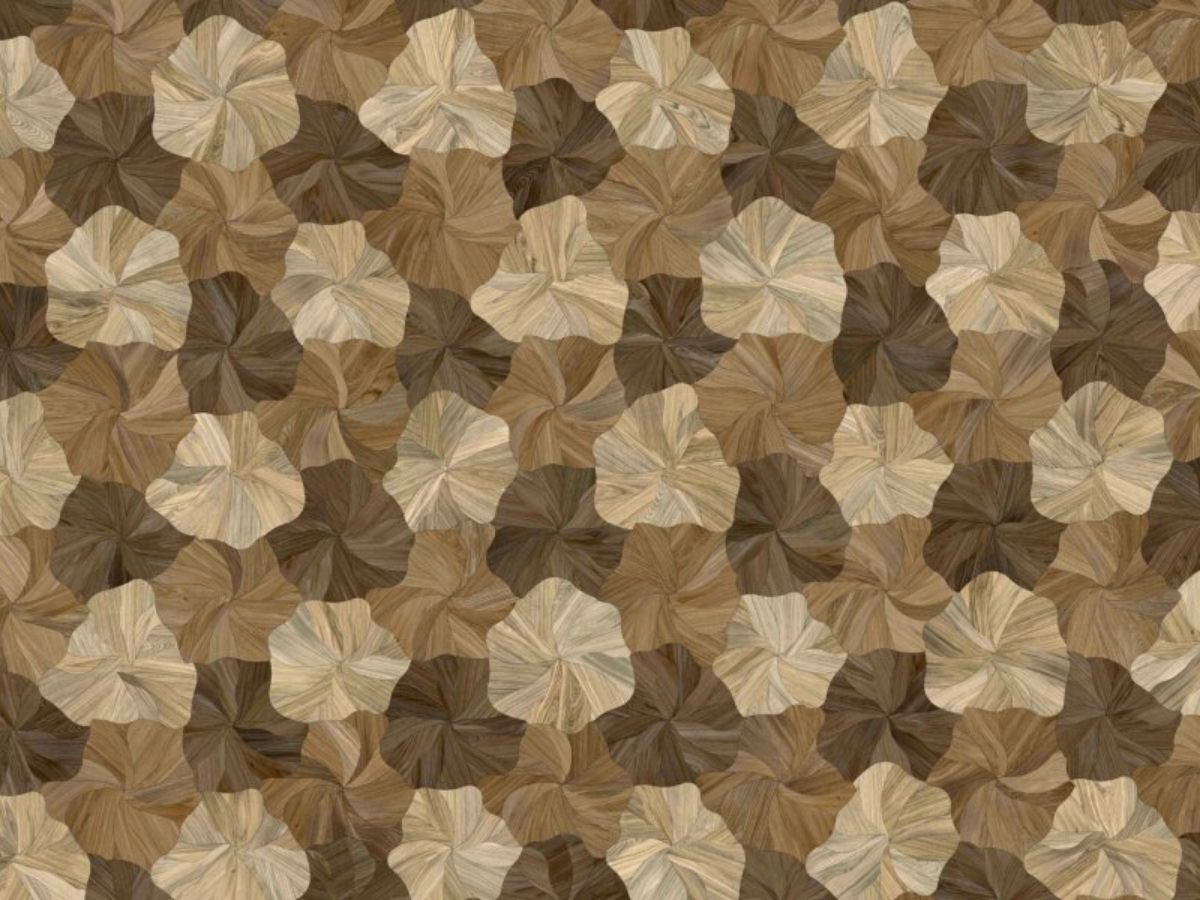 Giovanni shares about this project:
"We are extremely happy that we created something so unique and revolutionary in this sector. The Blooming wood is a result of a long-time research. It is a system that puts together the pattern in a very simple way and is installed effortlessly with almost always different shapes involved. Before, this was only possible with custom-made projects."
Depending on personal taste and style, blending different shades of wood can provide either a dramatic and rhythmic impact or a more uniform appearance. The floral design conceals the fact that it is made up of only three basic shapes. As a result, when installed at random, it produces a one-of-a-kind design that fills the room with a colorful and dynamic mood, bringing it to life.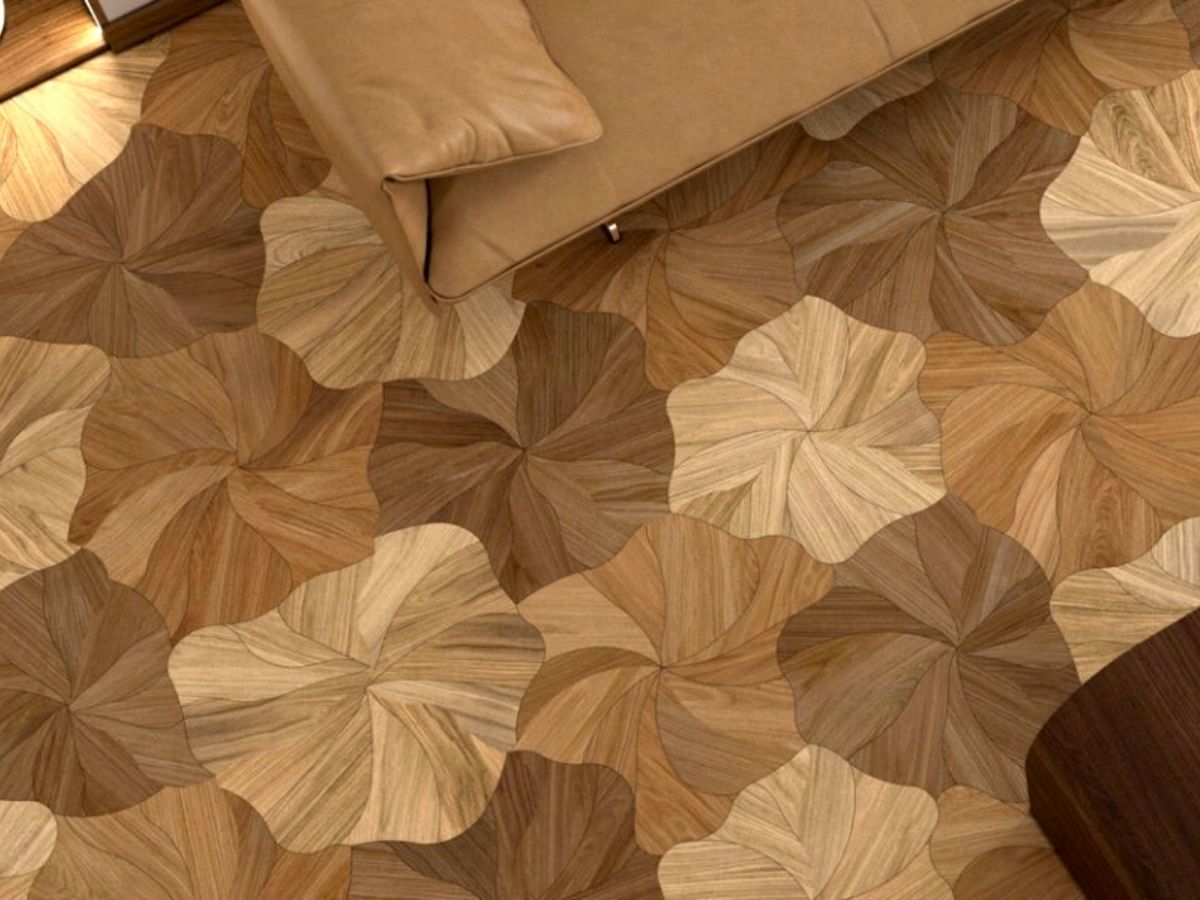 In the present time, Giovanni Barbieri and his team have a huge opportunity to create a new market niche. The major characteristics of their work are skillful, top-quality artisan products with a remarkable combination of design and technology. Ultimately, their aim is that our initiatives will have a long life and will not be mere trends that will fade a few seasons later.
In September 2023, the artisanal woodwork flooring of Giovanni Barbieri will be exhibited at the Arsenale in Venice, Italy. The creator's best designs, most notably the award-winning 'Blooming', will feature in this show dedicated to Italian craft excellence.
To know more about 'Blooming', visit Giovanni Barbieri to indulge in all the little details and extra information.
Photos by Red Dot Design Award.