Botanical artist Kristen Alpaugh of FLWR PSTL is an expert in one-of-a-kind bouquets. Creating her perfect floral hues requires guts, good taste, and lots of experimentation. Her specialties include iridescent anthuriums, called 'irithuriums' and luxe botanicals. She brought those together in Haus of Stems, which is more than just a flower shop, it's an art studio that focuses on highlighting nature's most beautiful qualities.
Get To Know Kristen Alpaugh From FLWR PSTL
Kristen Alpaugh, the founder of Los Angeles-based FLWR PSTL (@flwrpstl), is surpassing all boundaries in floral design to the highest levels of art and fashion. Kristen's work has been recognized as at the forefront of floral design and has caught the attention of multiple high-profile clients and brands in several industries. Kristen from FLWR PSTL uses the impermanent beauty found in flowers to express the importance of being present. Maybe you know her participating in HBOMax's competition series, Full Bloom. Or you know her from her famous Haus of Stems Anthuriums.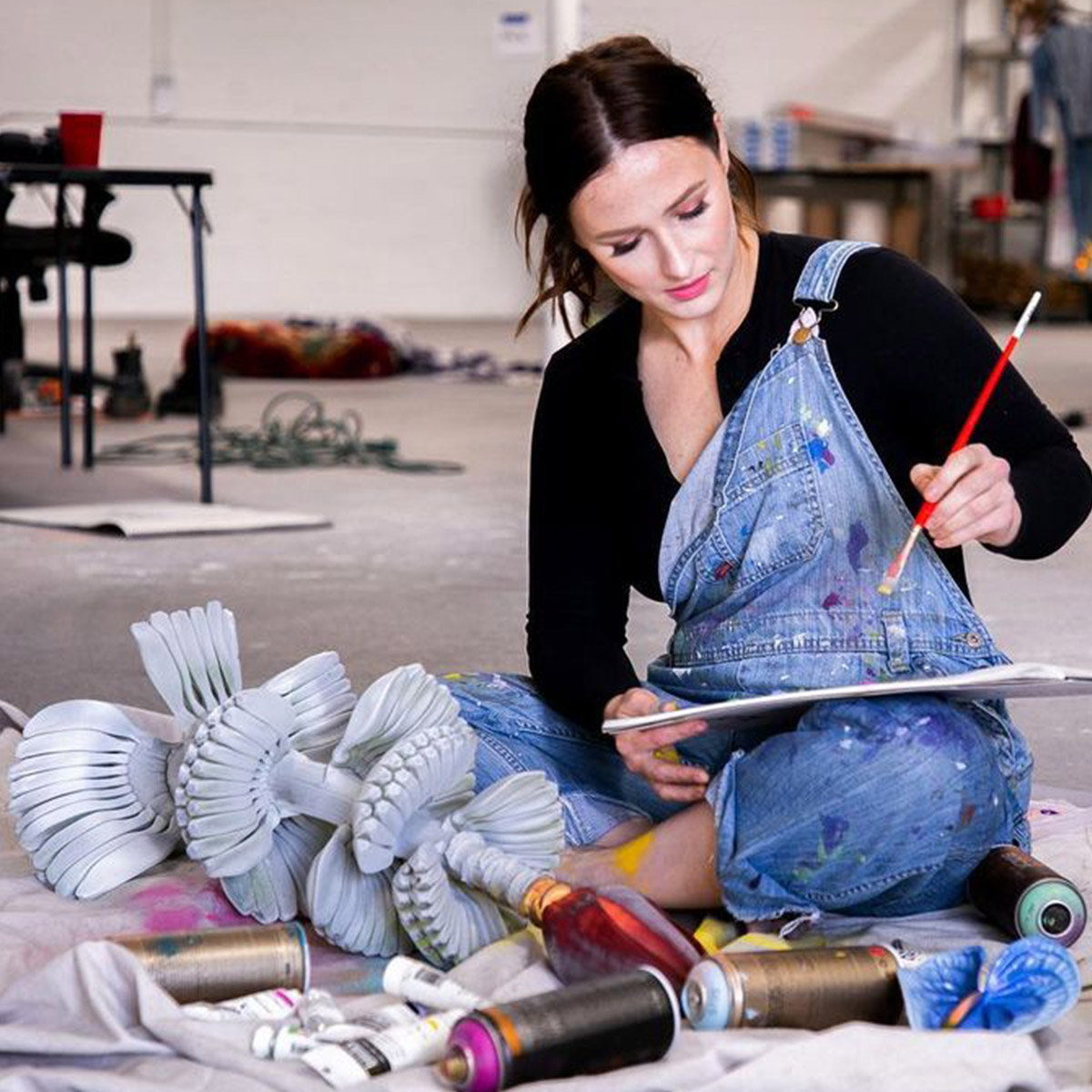 Her Earliest Memory of Iconic Flowers
During an earlier interview, Kristen shares the moment when her mother used to go to a craft store when she was a little girl and vividly remembers how they had aisles of flowers. It was at this moment that flowers became a part of her life, just as if they had made an eternal click together. She remembers that while her mom was shopping, she would just hang out in the flower aisle, contemplating every single plant and flower exhibited there. Part of what she loved most about them was all the colors, some of them which she had never seen in real life. This is where her everlasting love for flowers began, especially for Irithiriums. Now it's time to know a little more about her story about Irithiriums.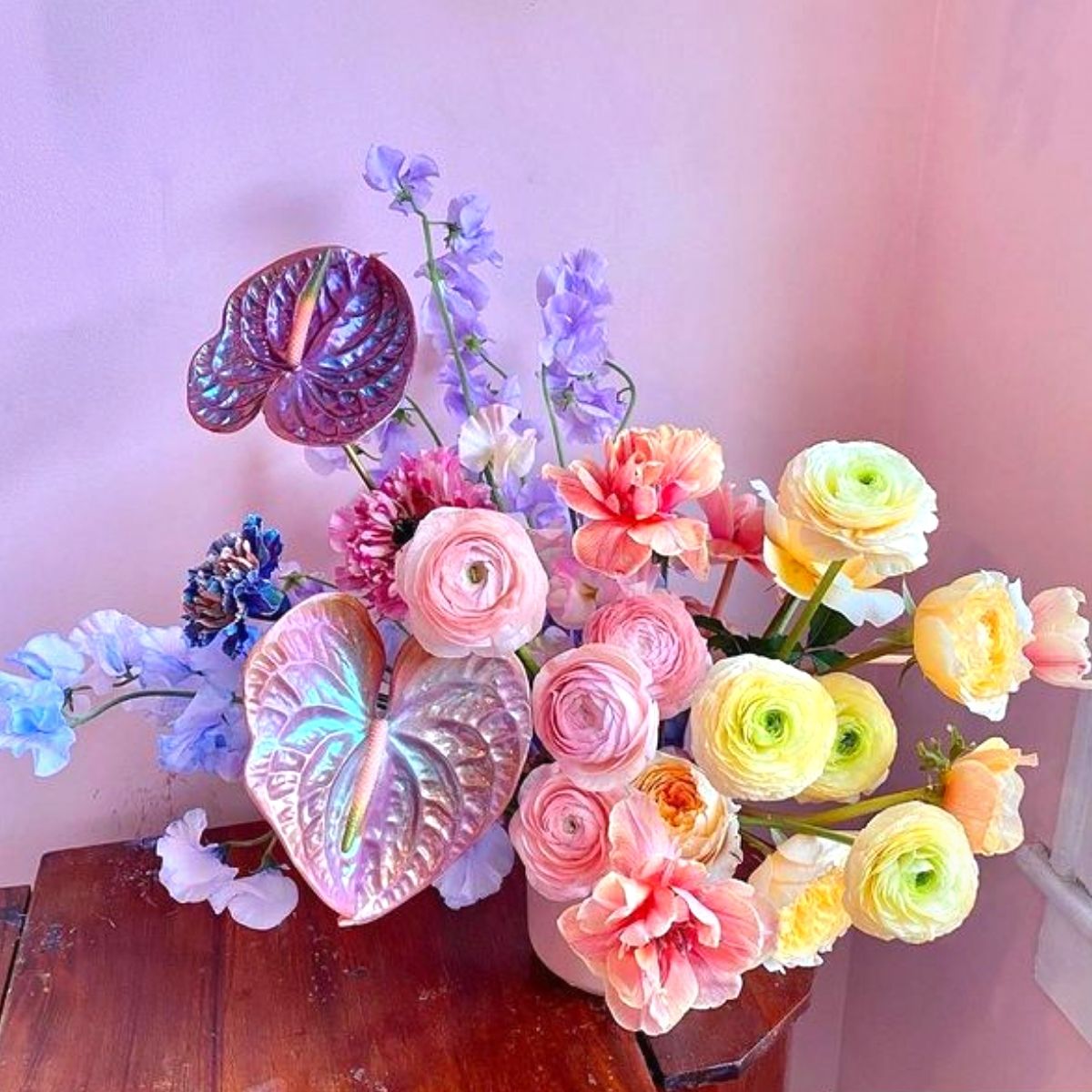 The Date That Marked Her Love For Irithiriums
It was in March 2019 when Alpaugh went to bed, thinking her mind wouldn't stop racing. The next thing she knows she hopped out of bed and went to work in the middle of the night. Her imagination and creativity started racing and she was then able to mix iridescent paints and Anthurium blooms, and boom, at that moment, "Irithurium" was born. You can read more in this interview with Kristen Alpaugh on Thursd about her Irithuriums. With names like Abalone, Infrared, Mantis, Riverbed, and Twilight, these bold, eye-catching stems have taken the flower industry – and floral Instagram feeds – by storm. Shimmery statements have cropped up not only at floral retailers and wholesalers across the country but also at Oscar parties, art galleries, and fashion displays – and even in music videos for Katy Perry and Doja Cat.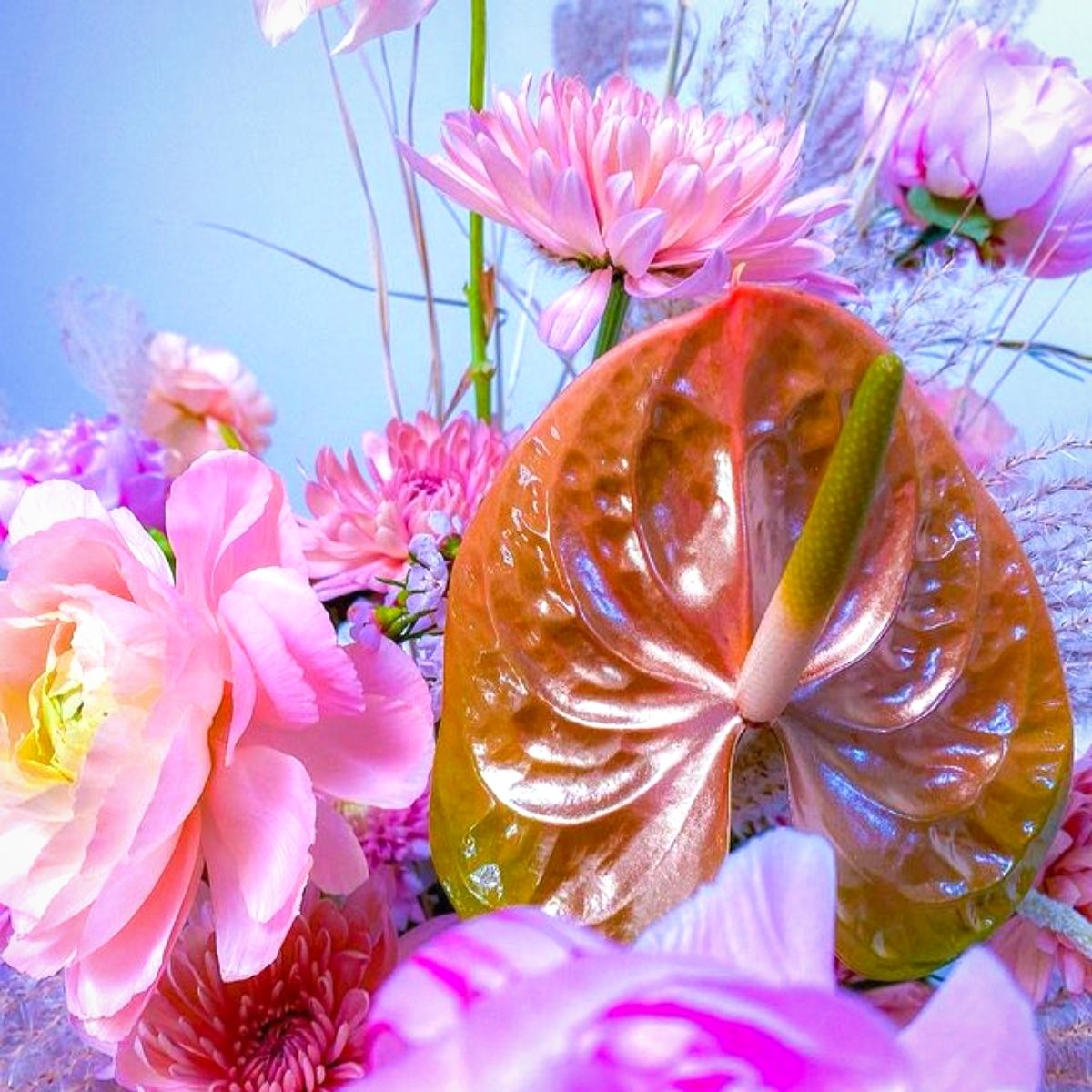 How Did Kristen Alpaugh Cope With the Floral World in the Beginning?
For an entire year, she expresses she struggled to make a profit and spent most of her money learning how to handle and arrange flowers. Kristen Alpaugh was distraught at one point in her life and felt like she had failed. It wasn't until she was bankrupt that this feeling utterly transformed her life 360 literally, and her creativeness along with her desire to thrive in the floral industry was what made FLWR PSTL.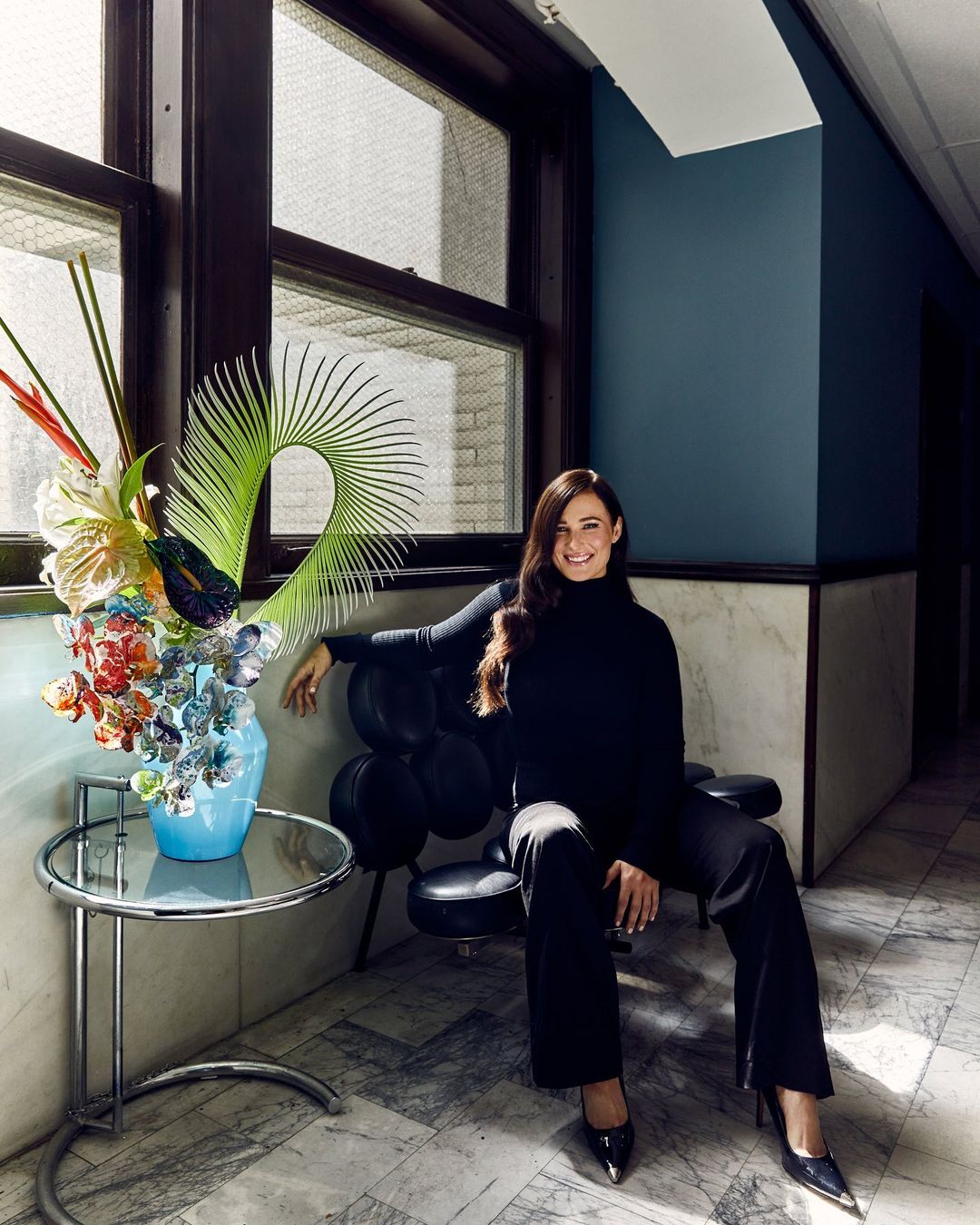 Kristen started playing "mad scientist" with paints, dyes, and art supplies in her dining room, where she was able to introspect into her creative skills. She wanted to become Willy Wonka in the flower world and slowly but surely she started accomplishing it. "Irithiriums", the Anthuriums she hand-paints herself, were different from the normal from scratch and so she was very nervous and anxious to know what the world was going to think. Without further doubt, she sent her flowers to fellow competitors from Full Bloom and a few other friends, and the response was overwhelmingly positive. Haus of Stems was born.
Some of Her Inspiration Comes From These Instagram Accounts
Everyone has some sort of inspiration whether it comes from another artist, designer, or simply from social media channels. Kristin Alpaugh, owner of FLWR PSTL states these two Instagram accounts as a source of her inspiration when working with flowers. There's @indg0, where colors and out-of-the-box imagery keep her mind open and flexible, while @neonsaltwater has color combinations and angles that are stunning to observe and further get creativity from there.

Kristen Alpaugh From FLWR PSTL Was Seen on Full Bloom - HBO Max's Flower Design Competition
In her interview, Alpaugh mentions that a casting director reached out to her, to see if she would be interested in being in the first season of Full Bloom, HBO Max's flower design competition reality show. She loved every moment of participating in the show – even the tearful ones. It made her a much more well-rounded botanical artist and was able to walk out of the competition having done gigantic installations she would have never imagined working on before and best of all, made a ton of new friends.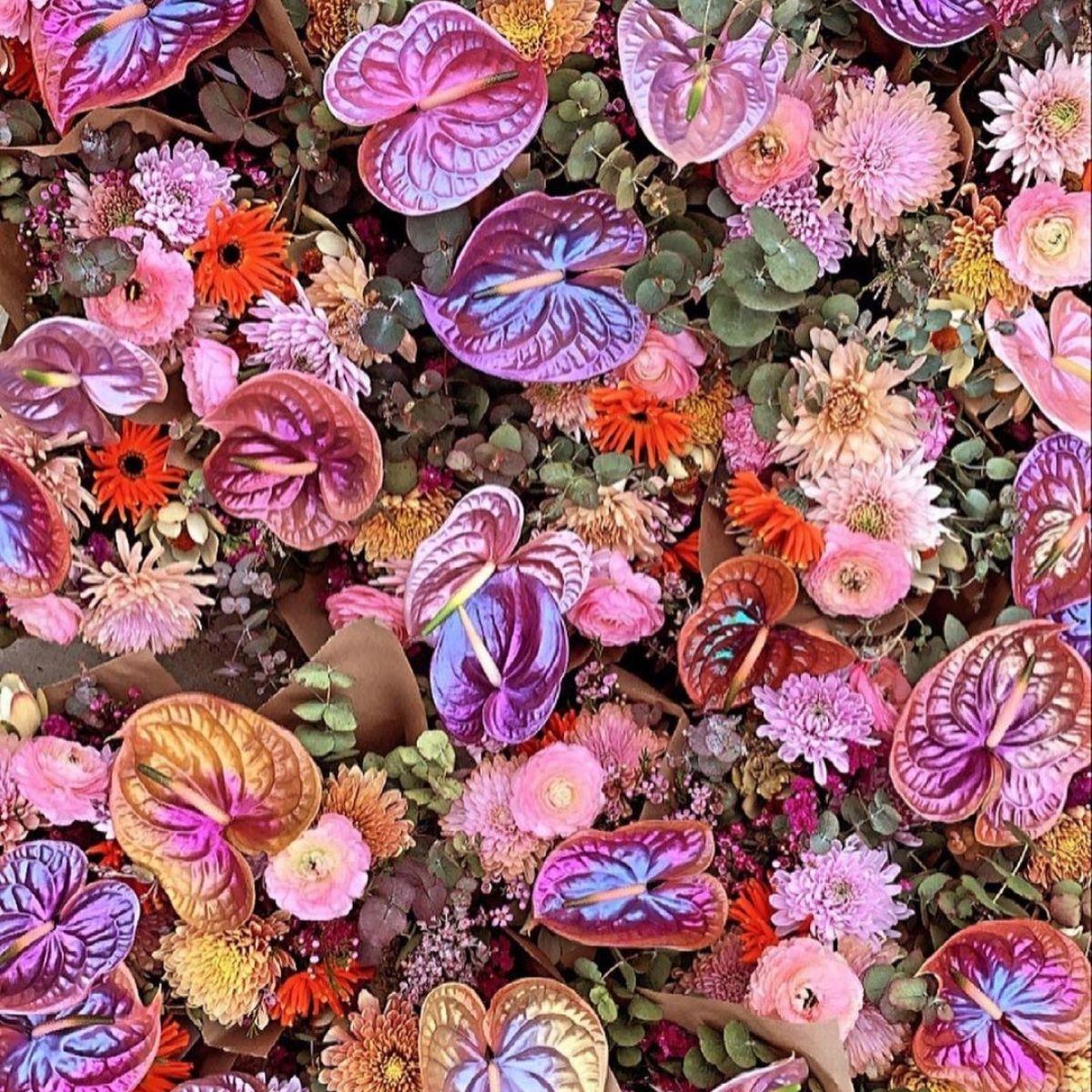 Photo credits: Hailey Millar, Anita Vuong's Guided by Flowers, Mystalk, and FLWR PSTL.