The versatile growers of Africalla offer a wide lineup of top-quality niche products. One of their more common products is the immaculate white Gypsophila Grandtasic from breeder Selecta Cut Flowers.
Gypsophila Grandtastic
Yes, it's true that baby's breath, as gypsophila is often called, is a filler for most florists and floral designers. Some dare to jump out of that box to make a gyp-only arrangement, like a white or rainbow cloud. The most common use is still those one or few stems to complete a romantic or cheerful bouquet.
On its own, Gypsophila Grandtastic is already a rock-solid piece of art. The extra large flowers, long firm stems, green foliage, and exceptionally long vase life make Grandtastic a prime choice for florists.

Africalla's Grandtastic
Africalla is known for being a headstrong grower with clear visions of its own on what and how to grow. And that vision encompasses the desire to grow a wide assortment of special flowers, like ammi majus, bupleurum, dianthus barbatus, solidago, and ... this super nice variety of gypsophila.
Harry Rooijakkers is co-owner of Africalla. He explains their choice for gyp in general and Grandtastic in particular.
"We have several niche product groups, mostly summer flowers, and a few somewhat bigger groups. Gypsophila Grandtastic is in that perspective a big group.

We have extensive testing facilities on our farm. We have room for testing five new species simultaneously and five fields that are in the stage of perhaps becoming commercialized. We learn from this how a flower develops throughout the different seasons. Yes, also Kenya has four seasons in a year, although they do not compare to the conventional 1) spring, 2) summer, 3) autumn, and 4) winter cycle, they are in Kenya 1) hot & dry 2), wet & cold (especially at night), 3) wet & warm, and 4) cold & dry. We harvest some products three or four times per year, so a good flower must have a proper yield throughout all four seasons.

So, when we think one of the test products will outperform one of our five main crops, we can decide to have it replace one of the main crops. This way, we always keep what grows best, what brings the best quality, and what fits our company best. Changing crop also prevents the soil from exhausting.

Two years ago, this testing process resulted in discovering the qualities of Gypsophila Grandtastic. We decided to grow this also because there was already a demand from the market."
Global Market
Gypsophila Grandtastic is marketed globally. The good quality and heavy weight of this flower make it a popular flower for voluminous arrangements. Harry from Africalla has direct sales to the U.K., Middle-East, even to Australia, and via Dutch importing company Coloríginz to wholesalers at Royal FloraHolland.
Next to that Harry is convinced of the importance for any product (group) to be visible where it matters. Since Harry is based in the Netherlands he is able to regularly visit Dutch florists and bouquet-producing companies to ask about what's trending and what they plan to put in their bouquets. "You have to be there to have some influence at least, that's important", Harry says.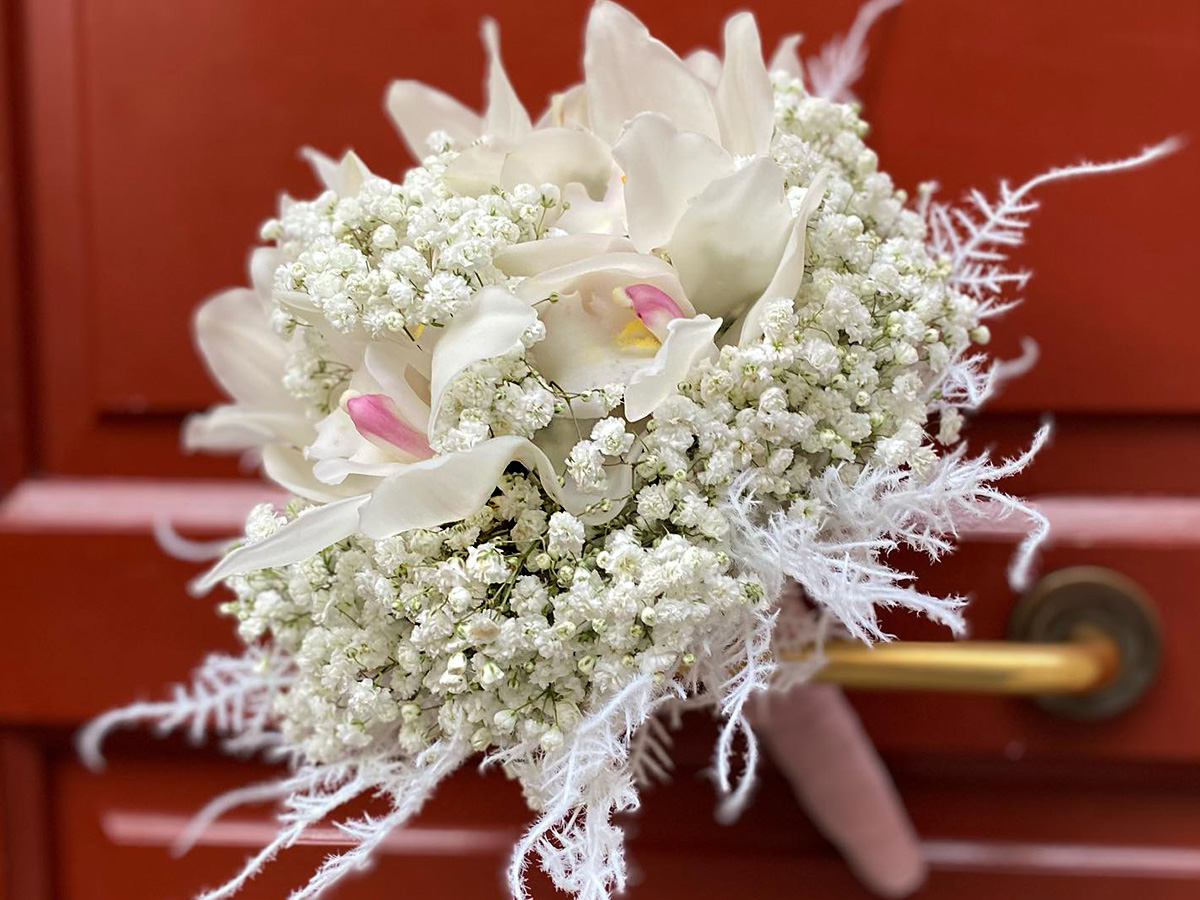 An Easy Product to Grow
Harry is very happy with the Grandtastic gyp. Not just because of the yield and market value, but also because it is an easy product to grow. When you know the basics like the amount of water it needs, the right kind of soil disinfection, and the plant's maximum performance, it is actually not so difficult anymore to cultivate.
Harry:
"We get the best out of Grandtastic because of these basics during the cultivation, but also because of our harvest and post-harvest processes. We cut the flower not fully ripe because this flower has to ripen in a warm open room. This is something we learned from being a call grower in the past. Grandtastic reacts splendidly to this treatment, making it a strong and reliable product that fully opens. In the end, when a grower does it all right, Grandtastic is a wonderful product to look at."
The Role of Breeder Selecta Cut Flowers
Part of Grandtastic's success story at Africalla is the help Africalla gets from Selecta Cut Flowers. In the beginning, they gave a lot of cultivation support, until Africalla knew the ropes. And they remain available just in case.
Furthermore, this breeder puts a lot of effort into promoting the products for its growers. Harry Rooijakkers notices this and is pleased with Selecta's representations at exhibitions and dropping the name of his farm with potential buyers.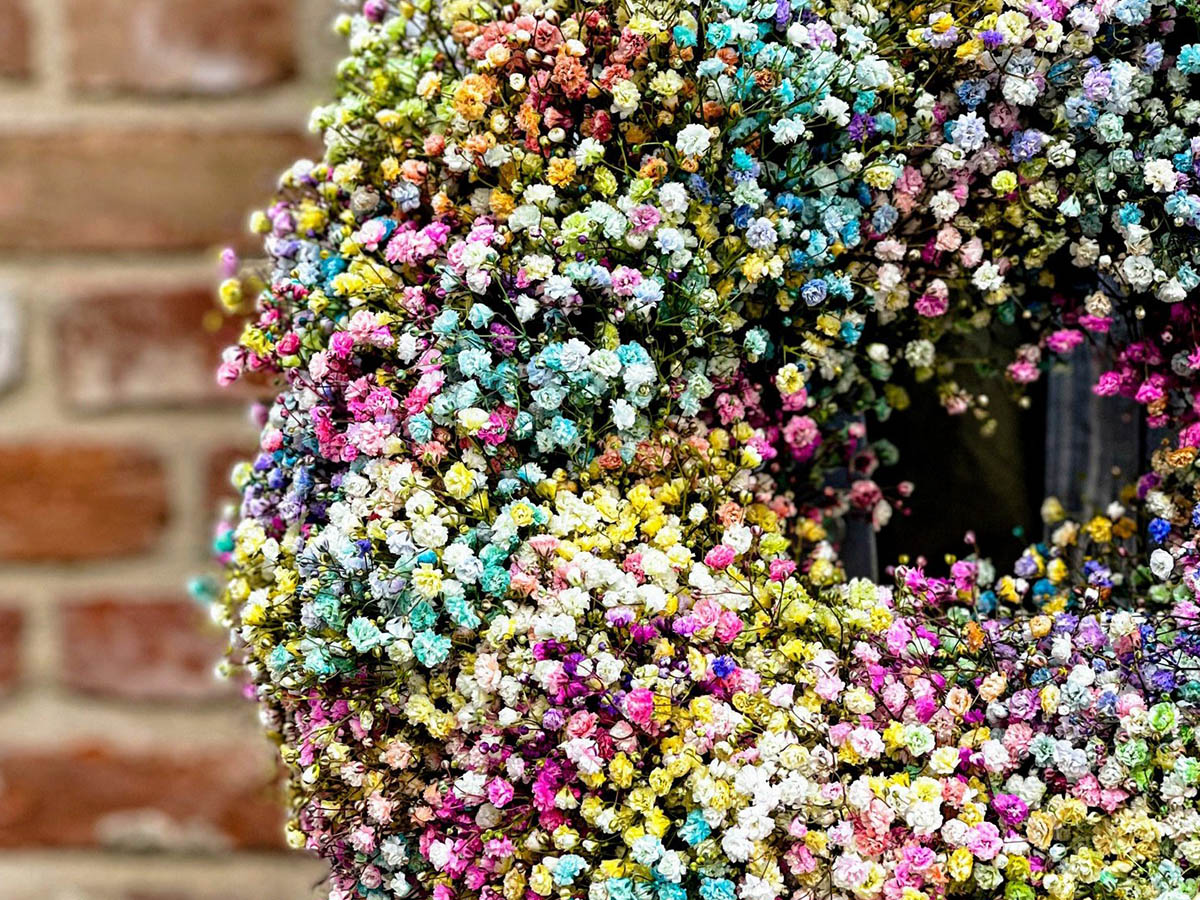 Flowers That Rock
Gypsophila is one of those products that are always there, despite the fact that they are not the first thing most florists grab. But they will grab it to complete a lovely bouquet or any-sized floral arrangement. Africalla, after all their thorough testing, has a right to say that the top gyp on the market right now is Gypsophila Grandtastic.