If you like getting yourself involved in your own DIY crafts and arrangements, making your own Indian garland is a great idea given the fact it's not so difficult. To obtain an outstanding result, the materials and techniques used are key factors. Here are a few steps on how to make a beautiful Indian garland.
The Flowers Needed To Achieve a Stunning Indian Garland
As far as materials are concerned, many would pick artificial flowers for an Indian garland, the reason being that natural flowers are far more vulnerable and more difficult during the process. But it is never too much to add that extra dimension to the arrangement by using some natural flowers as well.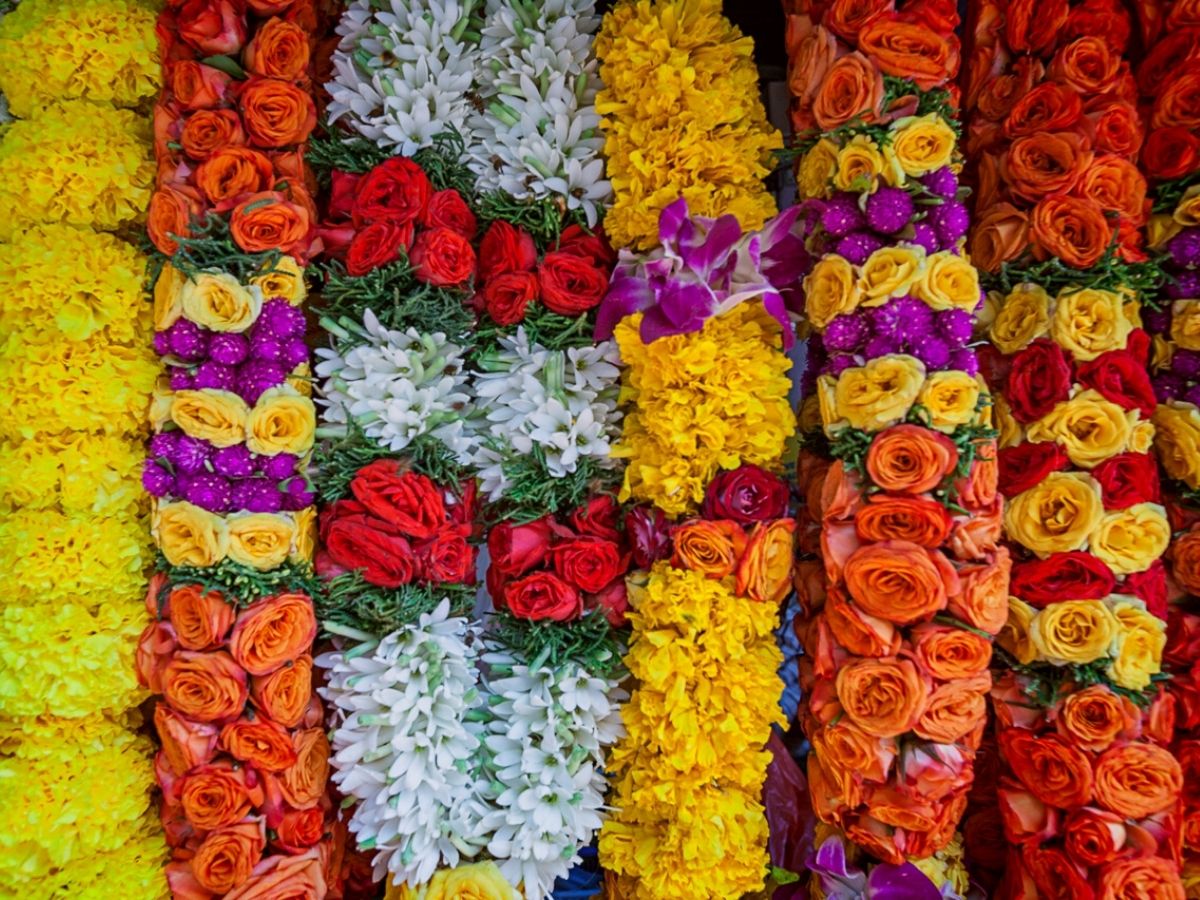 A typical Indian flower used to create your own Indian garland is commonly known as "Mala" or for weddings called "Jaimala". The best part about these flowers is their color variations. The more bright colors used in a design, such as pink, red, yellow, or towards the neutral side (white), the more complete and beautiful it'll look.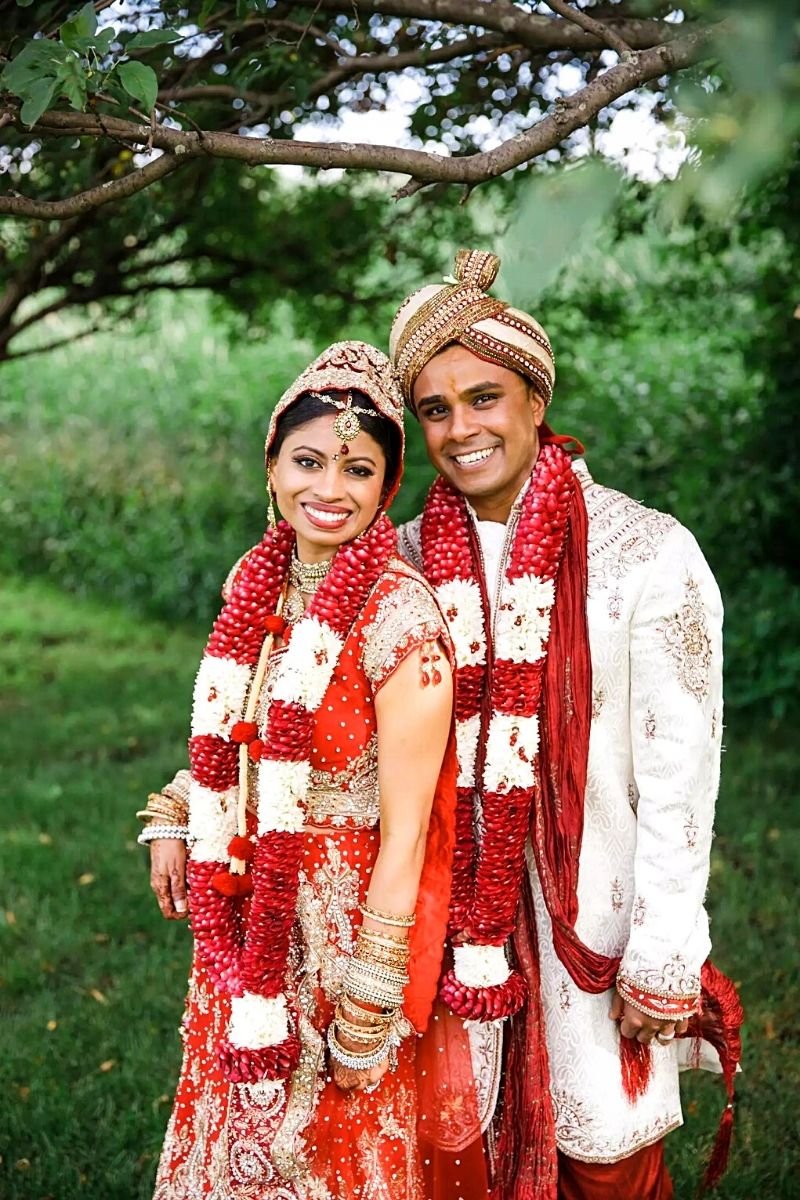 So, a nice Indian garland would perfectly be composed of either a unicolor or a one-by-one color garland. Keep in mind there are many other options when it comes to natural flowers that fit perfectly in a garland, like carnations, roses, and chrysanthemums.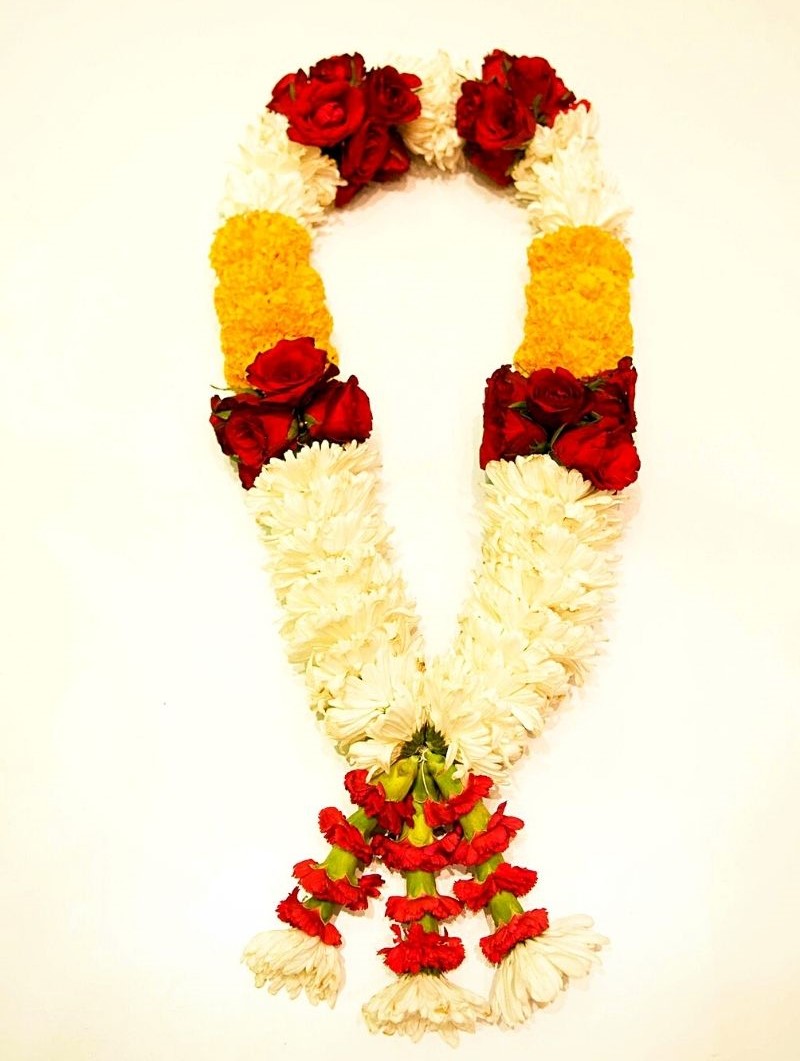 The Techniques Involved in an Indian Garland Arrangement
The technique is crucial for you to make your own Indian garland arrangement, and let it look beautiful at the same time. It's both a combo of materials plus a good technique and you're good to go.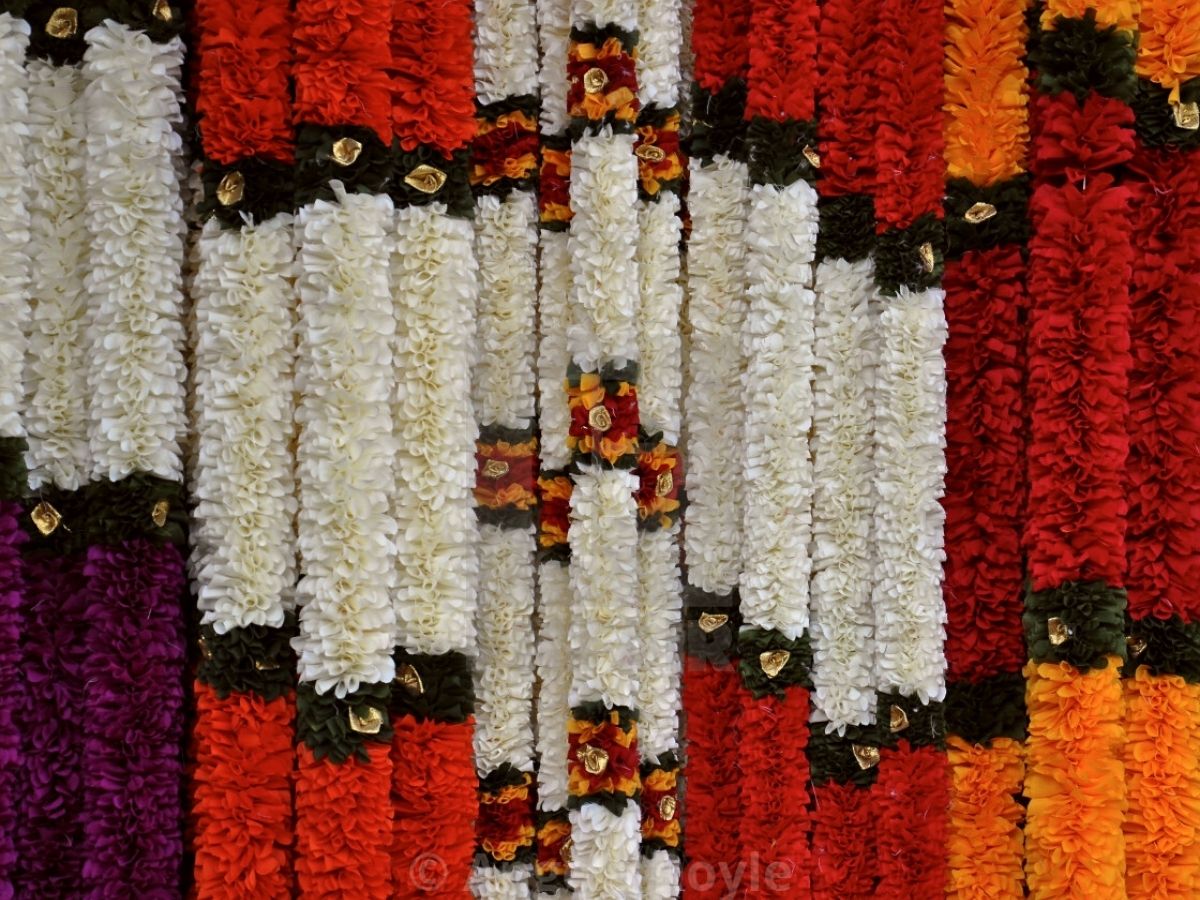 Below you'll find some of the easiest DIY tutorials for making Indian garlands. From Crafting & Entertainment Sunitha Ija you can learn how to make a garland that also includes mango leaves, for an extra tropical touch.
The people at Classy Flowers also show the right way to make an Indian garland using pinkish carnations.
Indian Garland Using Yellow Chrysanthemums
What's great about Indian garlands is the versatility you can design them with. Whether you want to use carnations, chrysanthemums, or use three different colors, the result will be absolutely stunning. This work of art by Women's Art contains yellow chrysanthemums that are bound together head-to-head for a great effect.
Quite a different method, but working perfectly is also making a chrysanthemum mala, often used to put around the neck of a god or deity. This one specifically was designed by Divyaprathee for Ganesh, the elephant-headed Hindu god of beginnings. Please note that white is also the color for cremation ceremonies.
The Traditional and Spiritual Meaning of Indian Garlands
To many, flower garlands are a beautiful decorative piece, but it holds a special traditional and spiritual significance in Indian culture. Flower garlands of all kinds are used in various Indian festivals and occasions, ranging from weddings to prayer. Indian flower garlands are can be made from various plants, such as jasmine, lotus, chrysanthemum, hibiscus, and many more, depending on their use.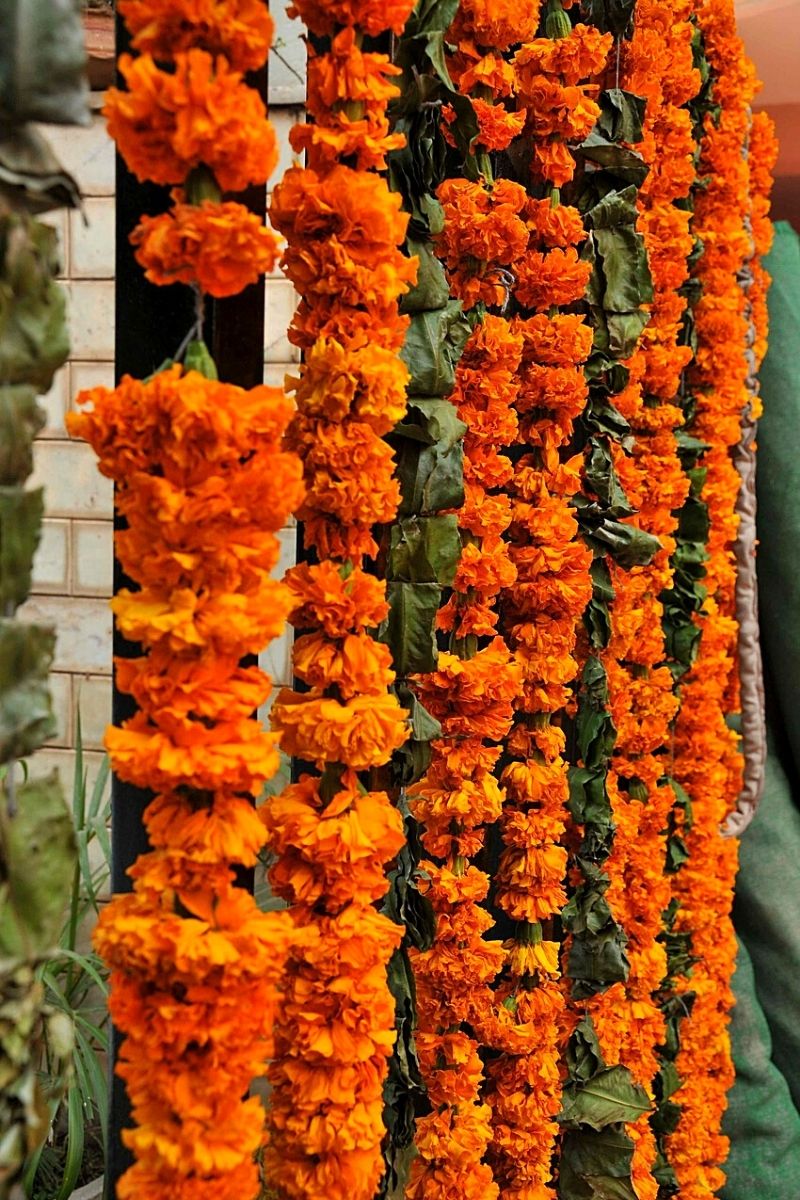 Indian Garland - Symbolism
Indian garlands have been used in many cultures worldwide as symbols of purity, beauty, peace, love, and passion. Flowers, leaves, foliage, (delicately strung into garlands), and wreaths have been worn as adornments or hung as decorations since time immemorial. Nowadays, especially in India, they're also used for wedding decor, and as a great spiritual object to carry during the wedding.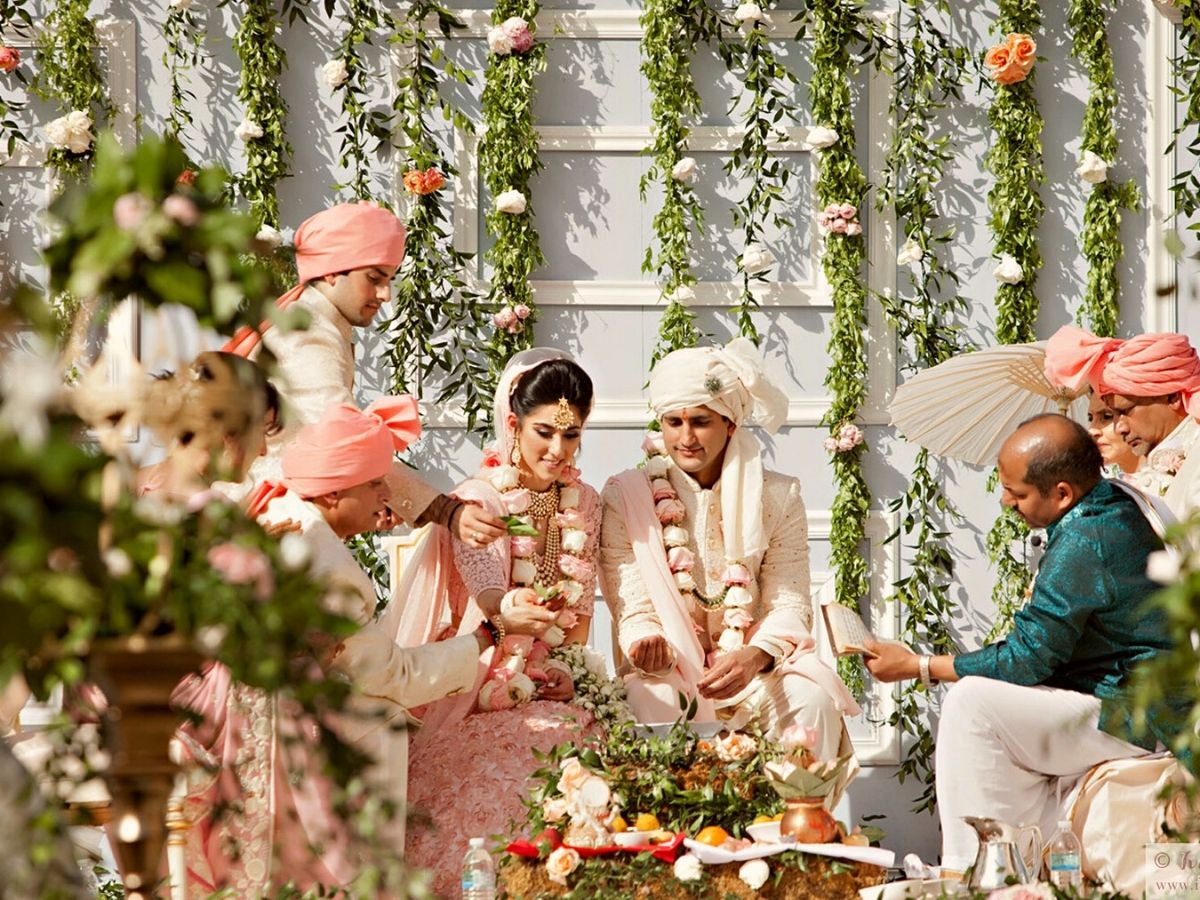 Give your creative skills a try, get creative, and explore your DIY imagination next time you do your own Indian garland. Remember that the two main things- materials and techniques are the most important to achieving the most beautiful piece. Enjoy making them!