Do you ever dream of spending your days surrounded by stems of garden roses and lilacs? Gathering and composing arrangements of colorful, fragrant blossoms day after day, instead of sitting behind a desk? Owning a flower shop is one of those romantic jobs many people dream of. But what is it really like? And how do you get started with a career in floral design? My flower obsession began early, as a kid, more specifically as a teen. I think I knew flowers were my future when I spent most Friday nights as a teenager in my flower garden, making bouquets. I read every book I could get my hands on about floral design, dabbled in making wedding flowers, and in university, filled my art history course notes with flower shop business plans. After working for other florists, I opened my own shop at the age of 23. Since then, my career has evolved, but it still very much revolves around flowers. Read on to understand how to learn the basics of floral design and what it takes to have a career in flowers.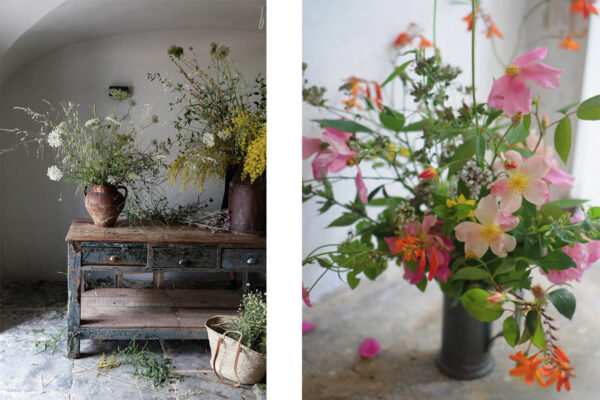 Learn the Basics
Start with the basics by signing up for a flower class. Some classes are more traditional, others more academic and accredited through local universities, and other course offerings are taught by florists who open up their shops for hands-on workshops. There are even online courses (I teach one!). Before you delve into seeking work or starting a business, you'll need to learn the basics of flower ID, composition, conditioning, and the industry's best practices. Look for a class that teaches in a style you like, but that also provides the basics of technique and composition. If your goal is to have a flower shop and run your own business, investing in a business course will also be beneficial.
Practice
Create on your own terms, just for fun, before delving into collaborative efforts. Make a goal of creating one flower arrangement per week to get into the practice of working with flowers. Don't stress too much about how good the result is, just create for the joy of it and make floral design a natural part of your life. Capture on camera the work you like the best. Find flowers through foraging, farmer's markets, your own garden (or a friend's!) or your local florist shops. Buy or pick the ingredients that inspire you and begin creating!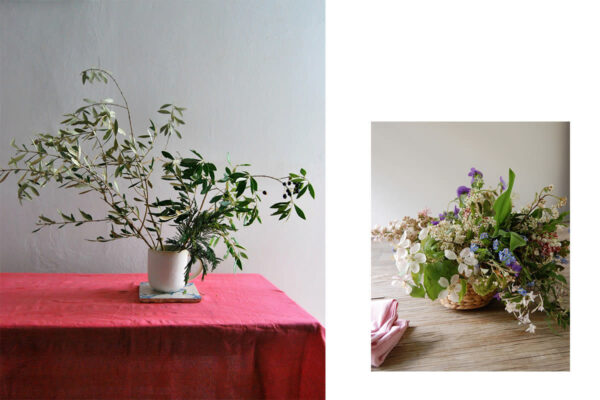 Gain Work Experience
Nothing introduces you to the real work of floral design more than an apprenticeship or on-the-job-experience. Find a florist locally whose work you admire who you can apprentice with. It might be possible to temp with them during a holiday like Christmas, during wedding season, Mother's Day, or Valentine's Day. As with many creative jobs, you won't start out doing super creative work, you'll start out assisting. Common tasks for starting out in a flower shop will include sweeping the floor, loading a cargo van for an event, packing up flowers, setting up a wedding, taking down floral installations, washing buckets, and conditioning flowers. Don't be afraid to dig into the tough labor, observe, work hard, and soon enough you'll be involved with more creative tasks. While it's usually helpful to have basic floral training and the ability to identify basic floral ingredients before applying for a job, there are also many florists who prefer to hire designers who have little to no floral design training in order to train them in their own method of floral design. My early experience with floral design was mostly individual. I taught myself through books, and even volunteered to floral design weddings for friends throughout high school and university. All images courtesy the author.