Adding a touch of natural beauty to your garden and outdoor spaces is made effortless with the Impatiens Walleriana Beacon series. These remarkable impatiens, bred by PanAmerican Seed, offer numerous reasons why these Walleriana Impatiens should become an integral part of your gardening endeavors.
Make Your Garden Shine Even More With the Impatiens Walleriana Beacon Series
What are the most important and crucial characteristics you look for in garden plants? The Beacon series offers everything you need in one. From versatility all the way to beautiful colors and bringing back fast-filling color to gardens and landscapes, this outdoor plant is what your garden has been looking for all along, especially when summertime is hitting up.
Video by Florensis
With its ability to thrive in both sun and shade, the Impatiens Walleriana Beacon series featuring seven stunning varieties has become a beloved choice among gardeners seeking reliable and stunning floral displays. Let's further explore what makes this assortment so cherished by outdoor plant lovers.
The Beacon Series Is Resilient and Easy to Care For
One of the key reasons the Beacon series is adored by plant enthusiasts is its remarkable resilience. These impatiens demonstrate a high level of resistance to downy mildew, a common disease that affects impatiens. This resilience provides peace of mind to gardeners, knowing that their floral displays will remain vibrant and healthy even in challenging conditions. Moreover, the Beacon series is known for its easy care requirements, making it accessible to gardeners of all levels of expertise.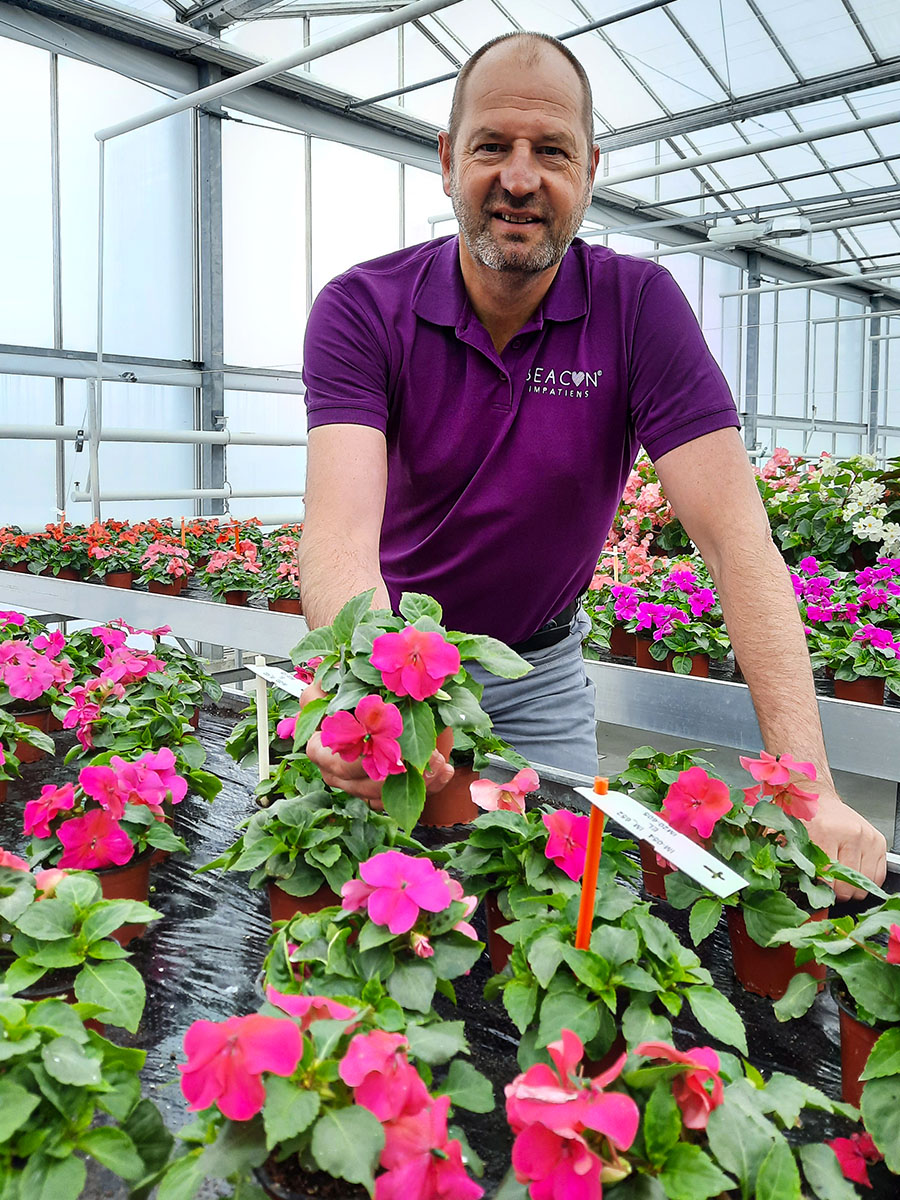 Not to mention the Impatiens Walleriana Beacon series is celebrated for its stunning array of vibrant colors that add a burst of life and cheerfulness to any garden. From bold reds and oranges to soft pinks and purples, the Beacon impatiens offer a wide spectrum of hues to suit every gardener's preferences. The vivid colors remain vibrant throughout the growing season, creating a visually striking and inviting landscape. Here are the seven colorful varieties you must know about!
1. Impatiens Beacon™ Red
The Walleriana Beacon™ Red is a stunning variety of impatiens renowned for its vibrant and eye-catching red blooms. With its rich color and abundant flowers, this variety adds a bold and striking element to any garden or outdoor space.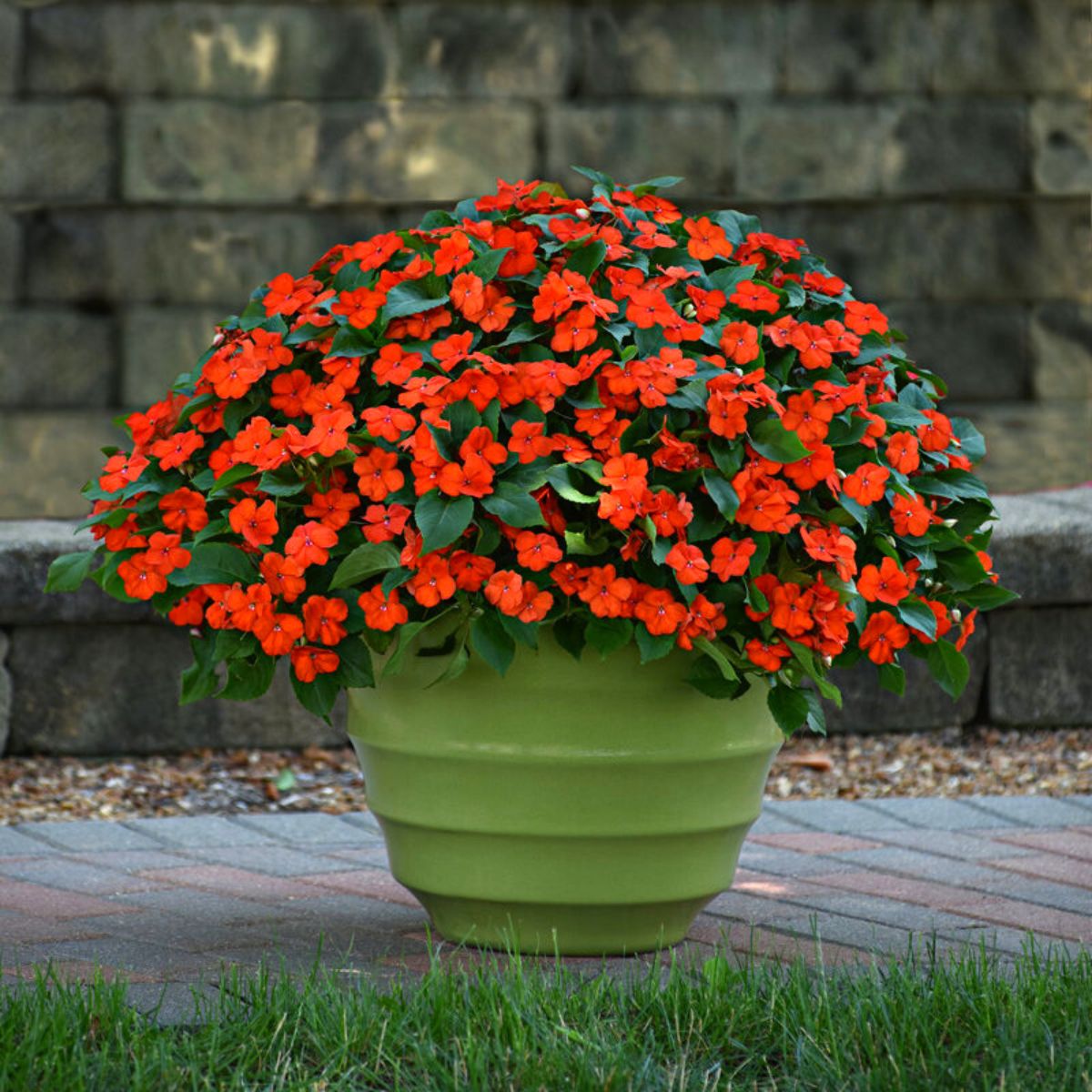 This red impatiens plant thrives in both sun and shade, making it a multi-faceted choice for various planting areas. Easy to care for and with a long blooming season, this variety promises to bring continuous beauty and a vibrant pop of color to your garden, creating an inviting and visually captivating outdoor space.
2. Impatiens Beacon™ Coral
The Impatiens Walleriana Beacon™ Coral dazzles with its captivating coral-colored blooms. This plant variety adds a touch of tropical flair to your surroundings by infusing it with a warm and lively mood. This outdoor beauty provides a lush and gorgeous display with its profuse flowering and compact growth habit, making it ideal for borders or pots.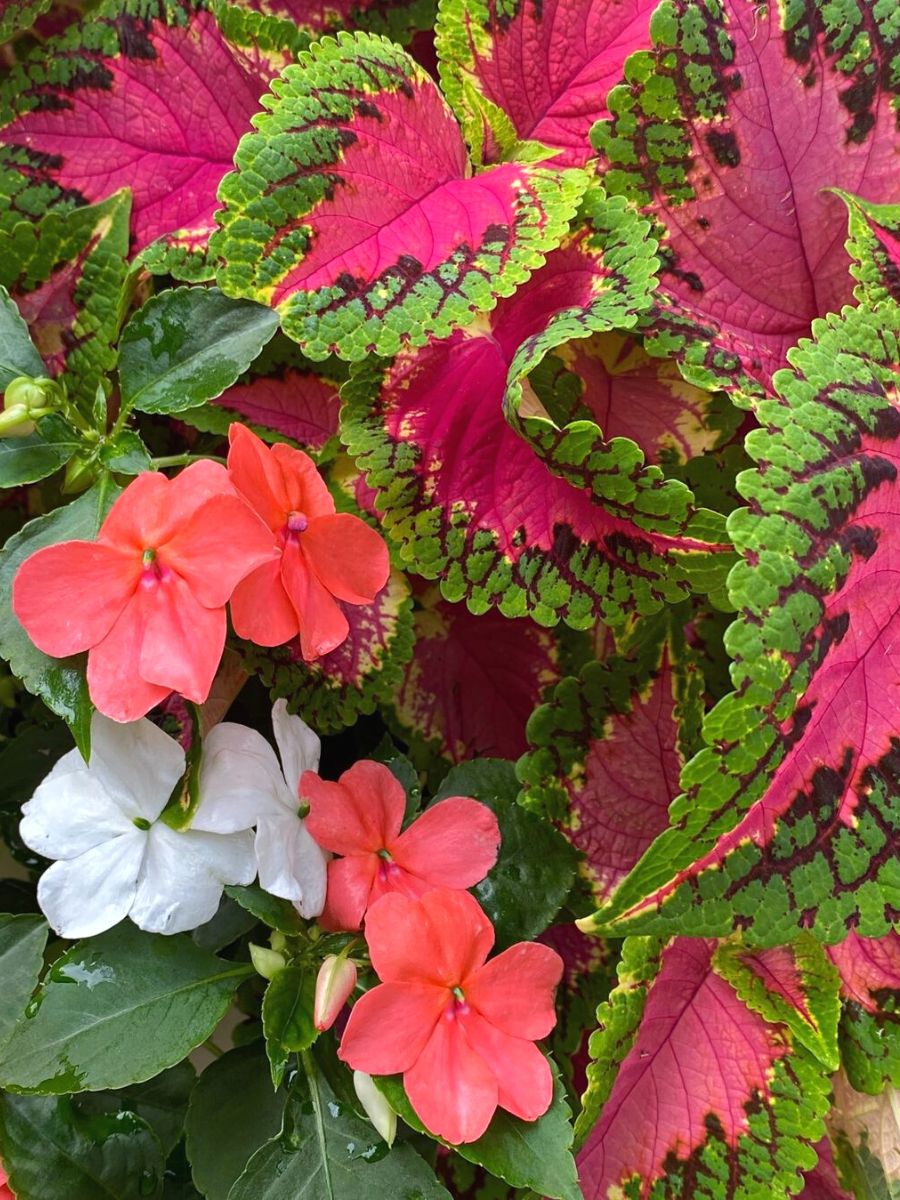 Its resistance to downy mildew assures long-lasting beauty, while its adaptability to sun and shade allows for garden location flexibility. This coral gem is ideal for gardeners looking for a splash of color and a tropical vibe.
3. Impatiens Beacon™ Orange
Ignite your garden with the fiery hues of Impatiens Walleriana Beacon™ Orange. This striking variety features vibrant orange blooms that bring a burst of energy and warmth to outdoor spots. With its abundant flowers and compact form, this colorful plant creates a dynamic visual impact, whether planted en masse or used as an accent.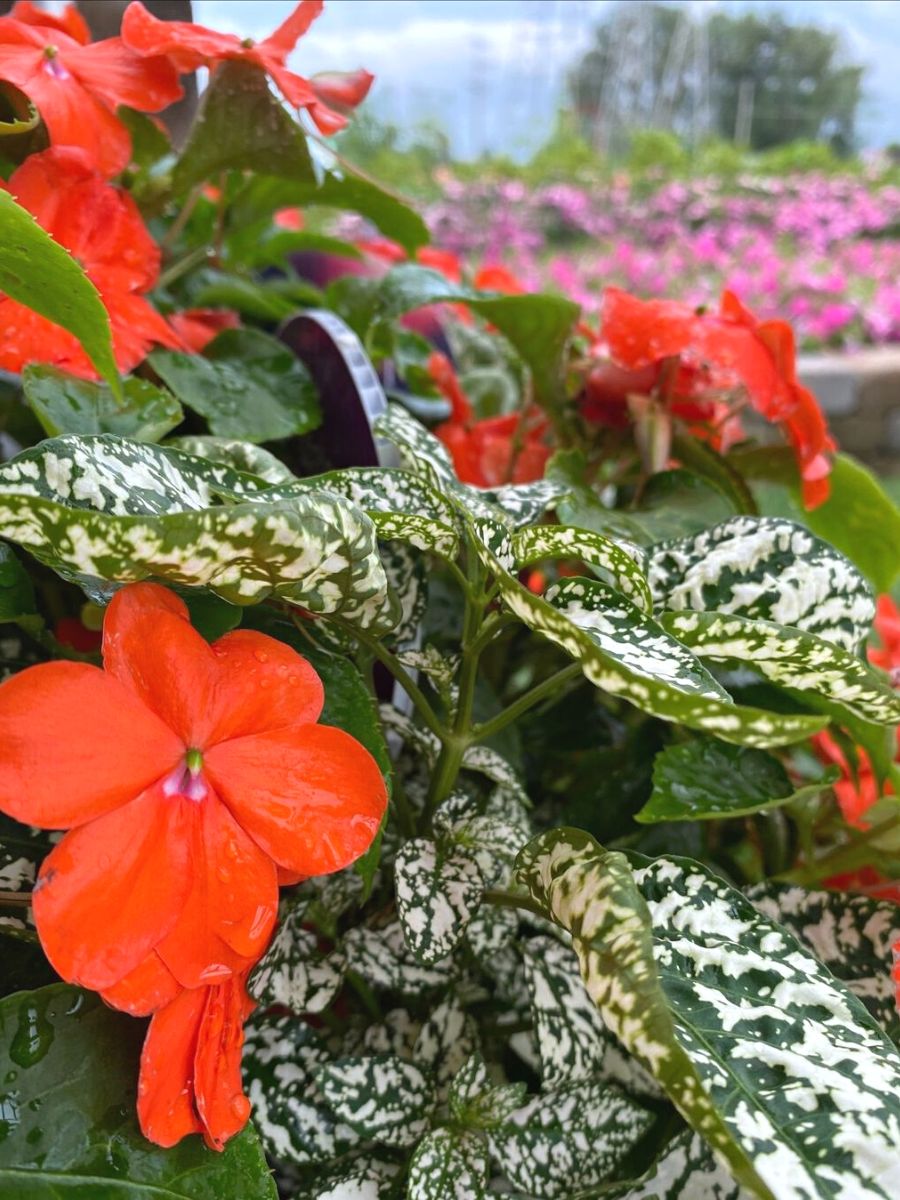 Its adaptability to different light conditions ensures versatile placement options. This resilient impatiens variety thrives in various climates and promises to provide a long-lasting, fiery display of orange brilliance, adding a pop of color to your favorite outdoor spaces.
4. Impatiens Beacon™ Rose
Continuing with the list of single-flowered impatiens varieties, the Beacon™ Rose enchants with its delicate and romantic rose-colored blooms. This variety showcases a soft and elegant charm, adding a touch of grace to any garden.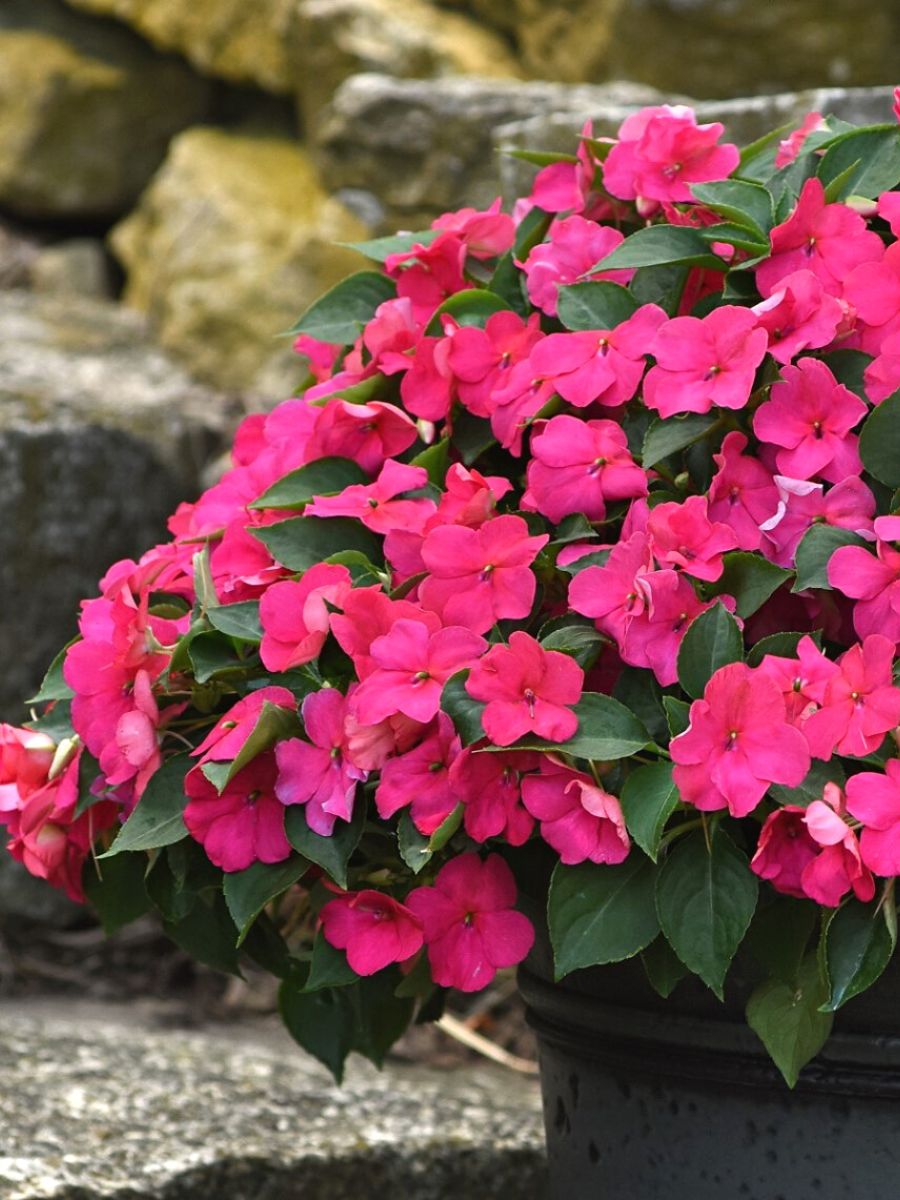 With its prolific flowering and abundant petals, this rose-toned plant creates a visually stunning and dreamy display. The Beacon™ Rose impatiens is the perfect choice for those seeking a romantic and enchanting addition to their outdoor spaces, evoking a sense of timeless beauty and serenity.
5. Impatiens Beacon™ Salmon
The Impatiens Walleriana Beacon™ Salmon captivates with its warm and inviting salmon-colored blooms. This variety brings a touch of coastal charm to your garden, reminiscent of sunsets by the sea. With its abundant and vibrant flowers, you automatically have the formula for continuous beauty in your garden. Remember that the growth of the Beacon varieties is more controlled for better pack performance and it's easier to hold and has therefore an improved shelf life!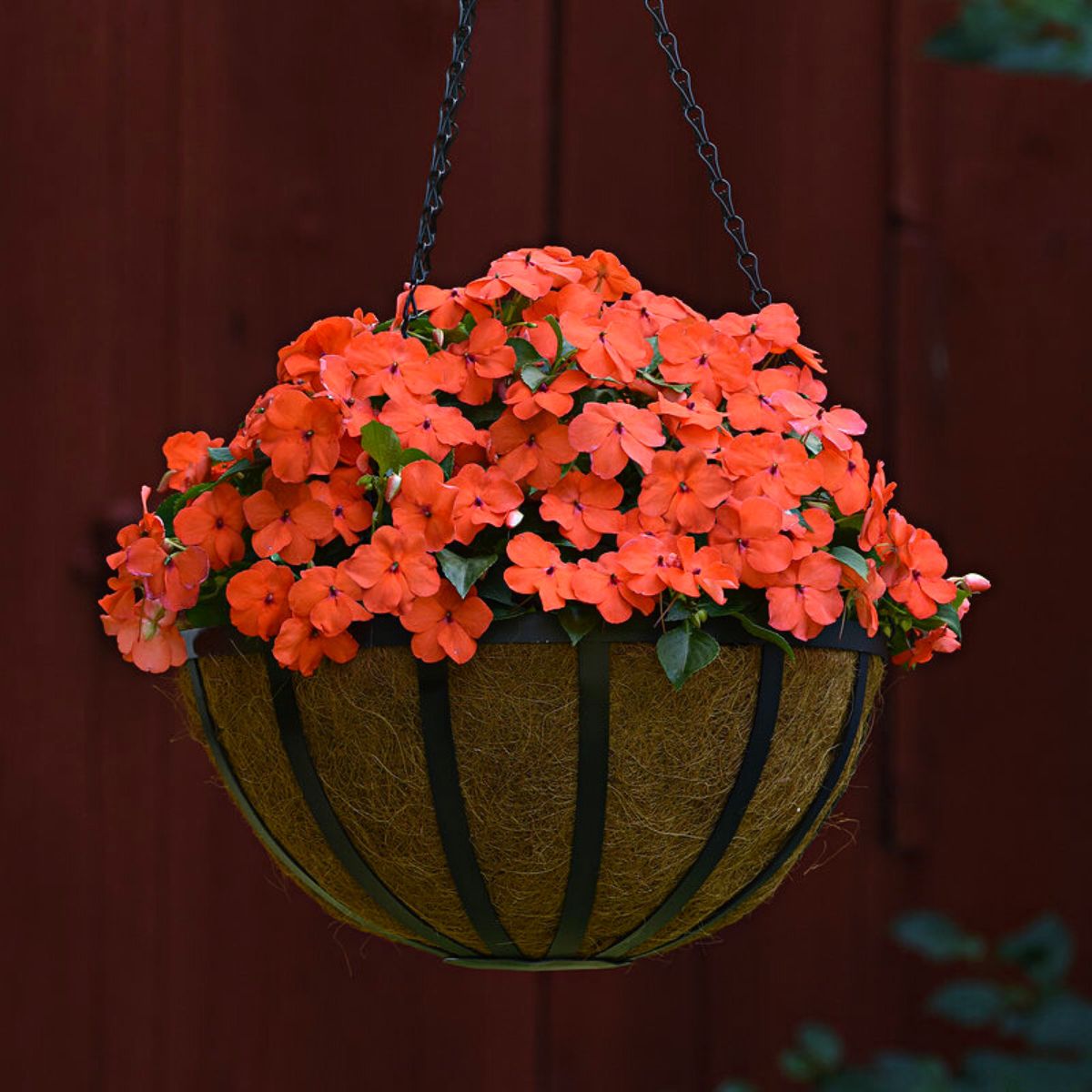 6. Impatiens Beacon™ White
Impatiens Walleriana Beacon™ White epitomizes pure elegance with its pristine white blooms. This variety exudes timeless beauty and sophistication, adding a touch of classic charm to any garden. The Beacon™ White impatiens create a striking contrast against green foliage, making it a perfect choice for creating focal points or enhancing the overall aesthetics of the garden.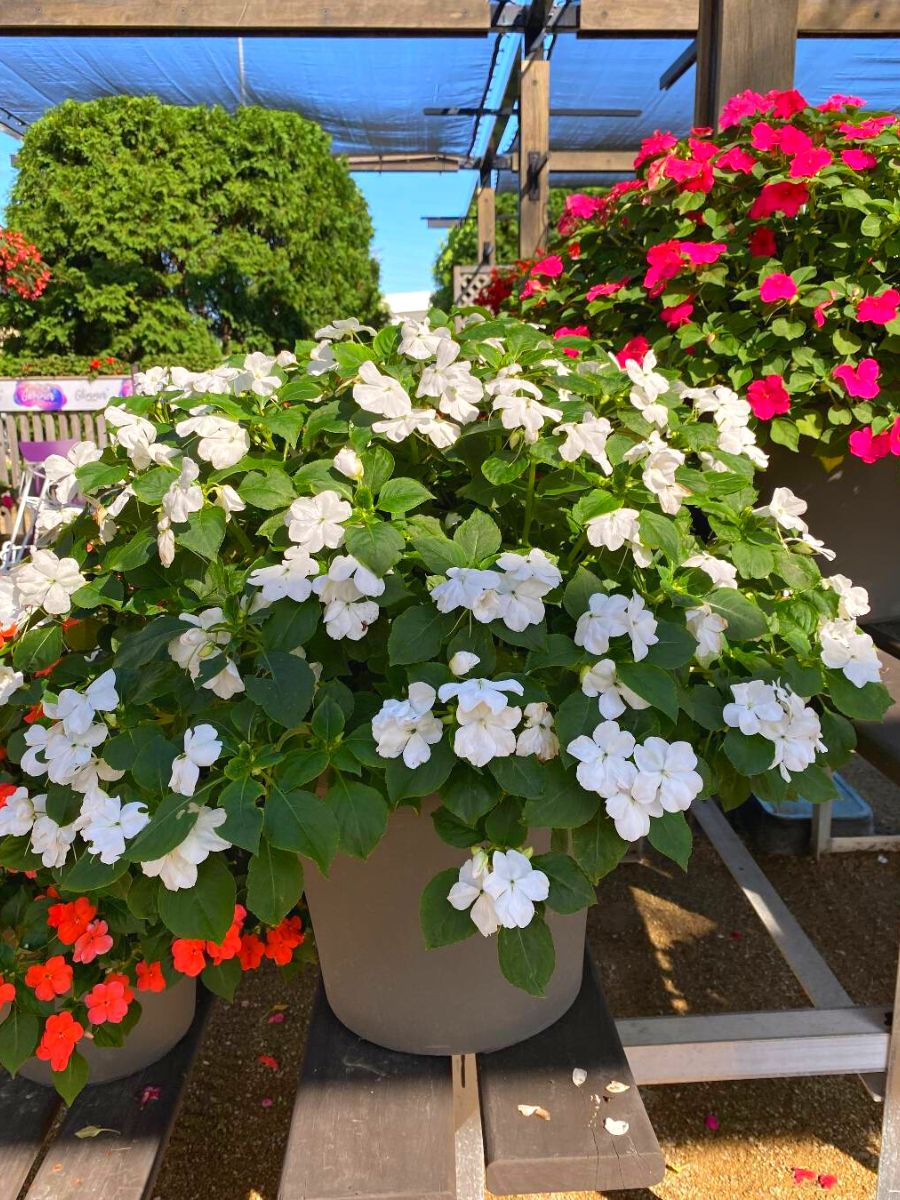 With its adaptability to different light conditions, this single-flowered impatiens variety offers flexibility in the garden placement, promising to bring an ethereal and enchanting ambiance to your outdoor spaces.
7. Impatiens Beacon™ Violet Shades
The Violet Shades variety mesmerizes everyone with their captivating violet-colored blooms. This outdoor plant offers an enchanting blend of violet hues, ranging from deep purples to soft lavenders. The Beacon™ Violet Shades impatiens creates a visually stunning and harmonious display, perfect for adding depth and dimension to any garden.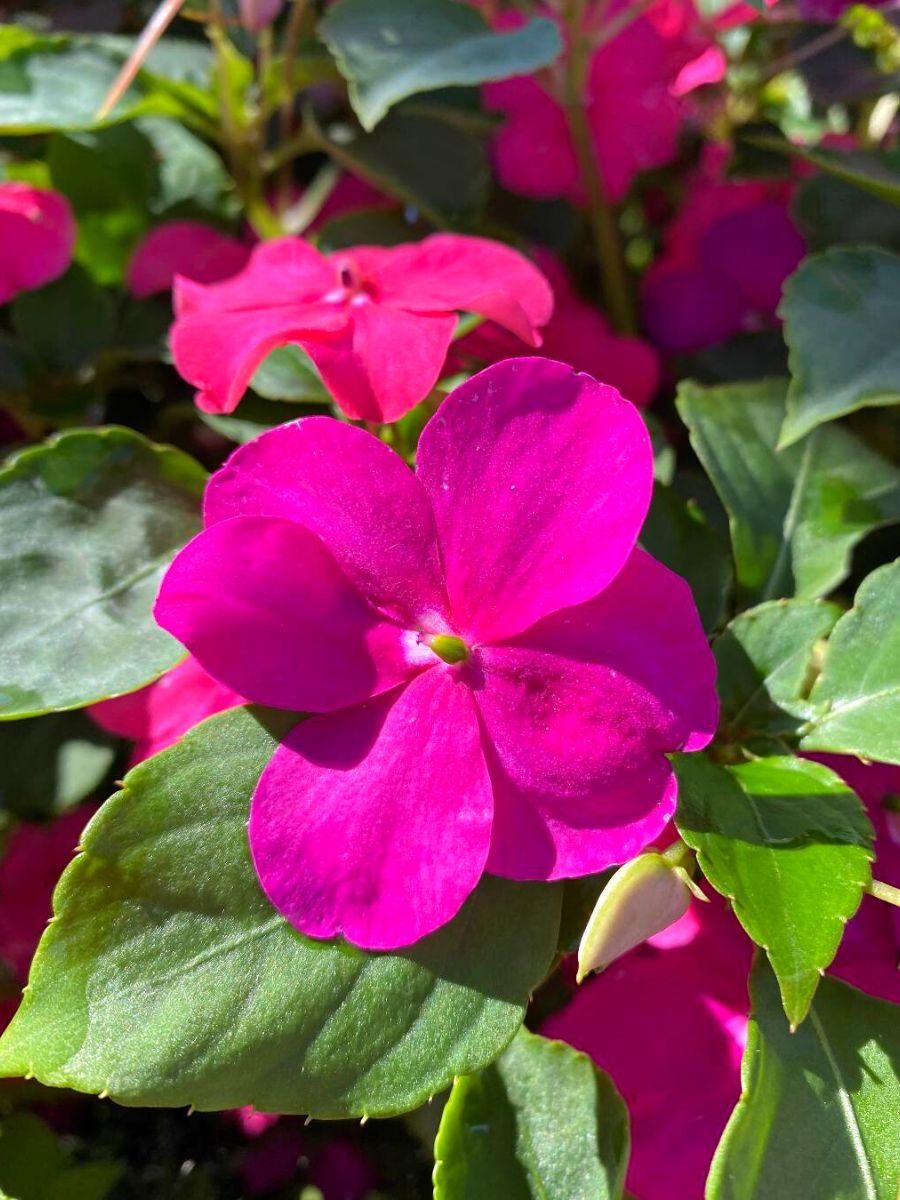 Furthermore, all the Beacon impatiens varieties are known for their ability to produce abundant blooms. Each plant is covered in a profusion of flowers, creating a dense and impressive floral display. This abundance of blooms adds a sense of lushness and vitality to gardens, transforming them into captivating and enchanting spaces.
Versatility in Sun and Shade
Last but not least, one of the exceptional qualities of the Beacon series is its adaptability to different light conditions. These impatiens can thrive in both sun and shade, offering gardeners the flexibility to create beautiful displays in various areas of their gardens. Whether placed in sunny borders, shaded areas under trees, or mixed containers, the Beacon impatiens excel in providing vibrant color and lush foliage. This versatility makes them an ideal choice for gardeners with diverse planting spaces.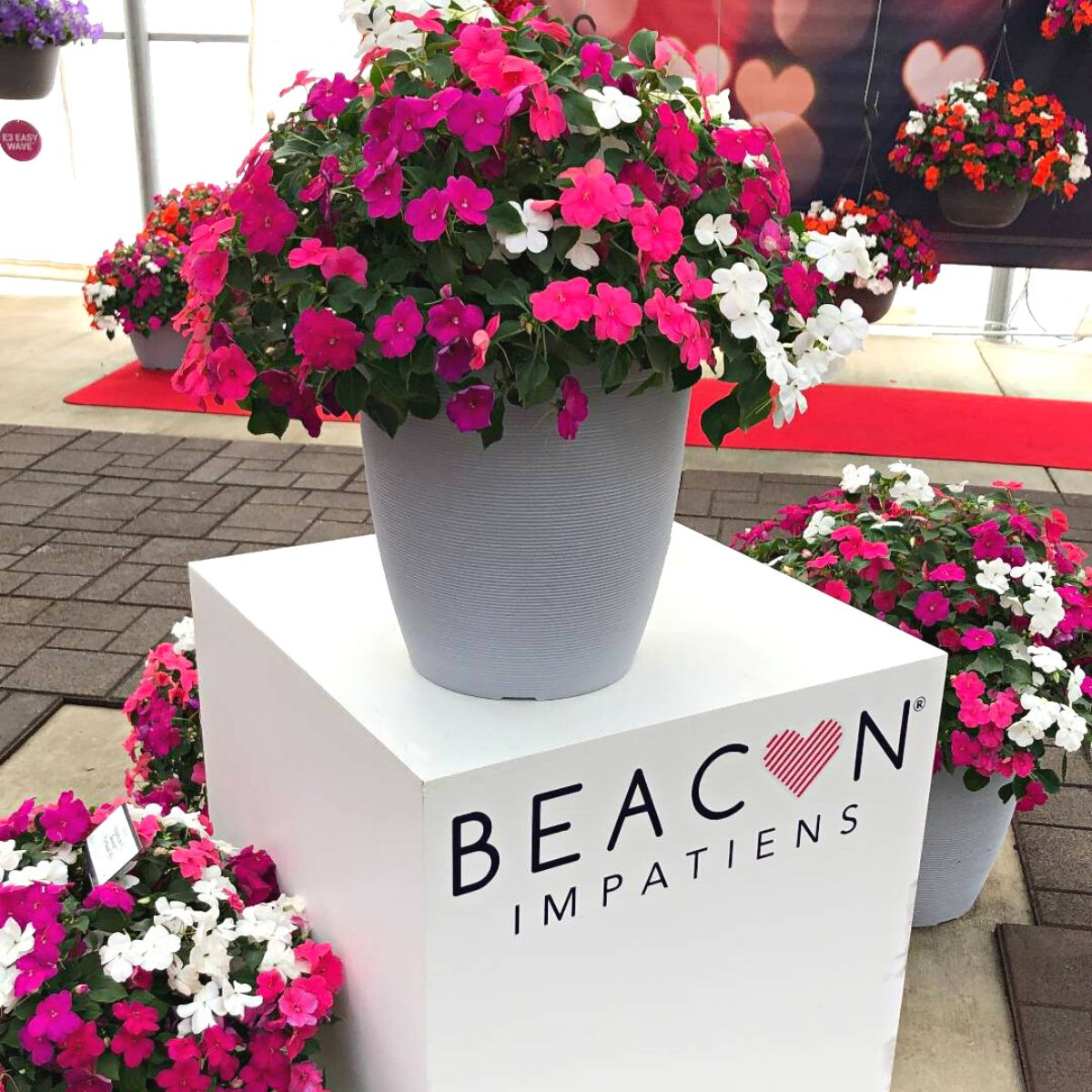 Gardeners and plant lovers appreciate the Beacon series by PanAmerican Seed for its extended blooming season, ensuring a prolonged period of enjoyment and beauty in the garden. These impatiens continuously produce new blooms from spring to frost, providing a vibrant and ever-changing floral spectacle.