Discover PanAmerican Seed's breakthrough innovation that is reshaping gardening as we know it. This is the Beacon Impatiens, the vibrant, disease-resistant bloomer that promises a riot of color in your backyard. Let's take a closer look at Greenhouse Grower's Medal of Excellence winner with breeder Ruud Brinkkemper.
A Chat With Ruud Brinkkemper: The Breeder Behind Beacon Impatiens
Let's delve into the mind of Ruud Brinkkemper, the General Manager of PanAmerican Seed in Venhuizen (Netherlands). As the Regional Breeding Director Europe, he's also responsible for plant breeding in this region. Alongside his team, he has developed the Beacon Impatiens series, imparting remarkable resistance against downy mildew.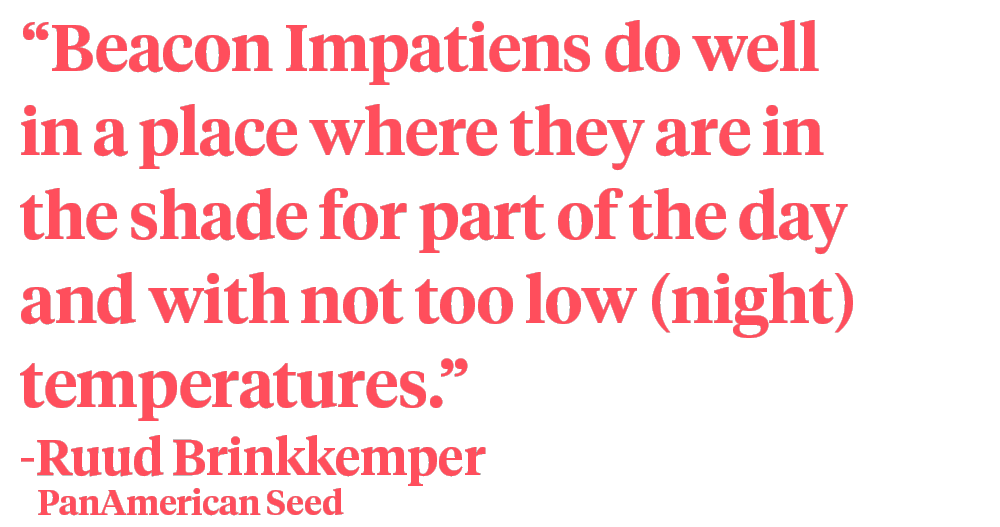 Making the World More Colorful with PanAmerican Seed
As a market leader, PanAmerican Seed boasts an extensive assortment of garden and cut flowers, and vegetables sold and produced worldwide. This contributes to making our world more colorful and beautiful. Every day, they work on innovative, best-in-class genetics that they bring to the market reliably. Contributing to this is what makes every day at PanAmerican Seed exciting and fulfilling for Brinkkemper.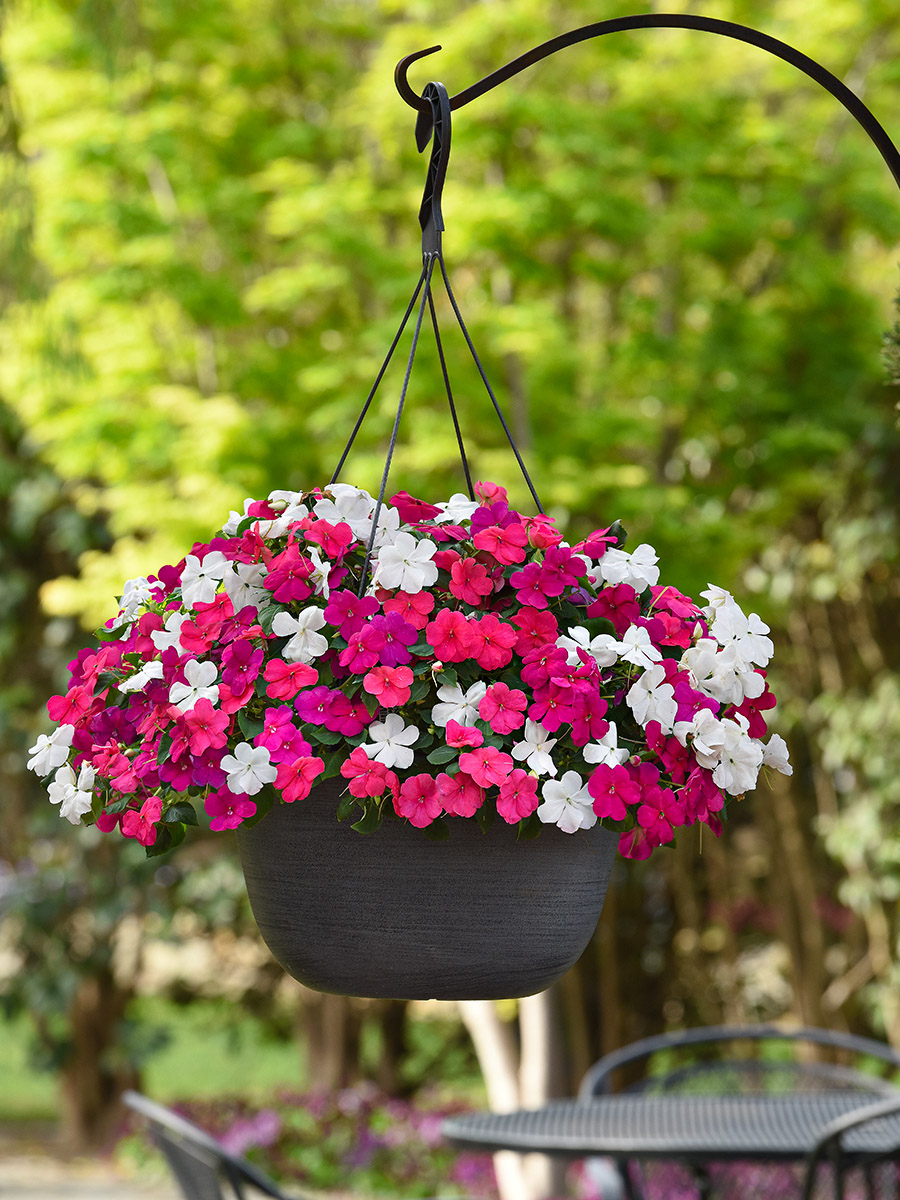 The PanAmerican Seed Beacon® Impatiens Series
The most significant difference of the Beacon series lies in its high resistance against downy mildew. The Beacon series resembles their well-known Super Elfin series, which has long been a market leader. Among the few resistant impatiens now on the market, Beacon is the most uniform and highest quality, bringing this popular garden plant back into the spotlight.
Through traditional breeding techniques and modern breeding technologies in collaboration with Ball Helix, PanAmerican Seed was able to find a source of resistance against downy mildew and incorporate it into their assortment. Sustainability is paramount, and developing resistant varieties requiring little to no chemical treatment contributes to a better future.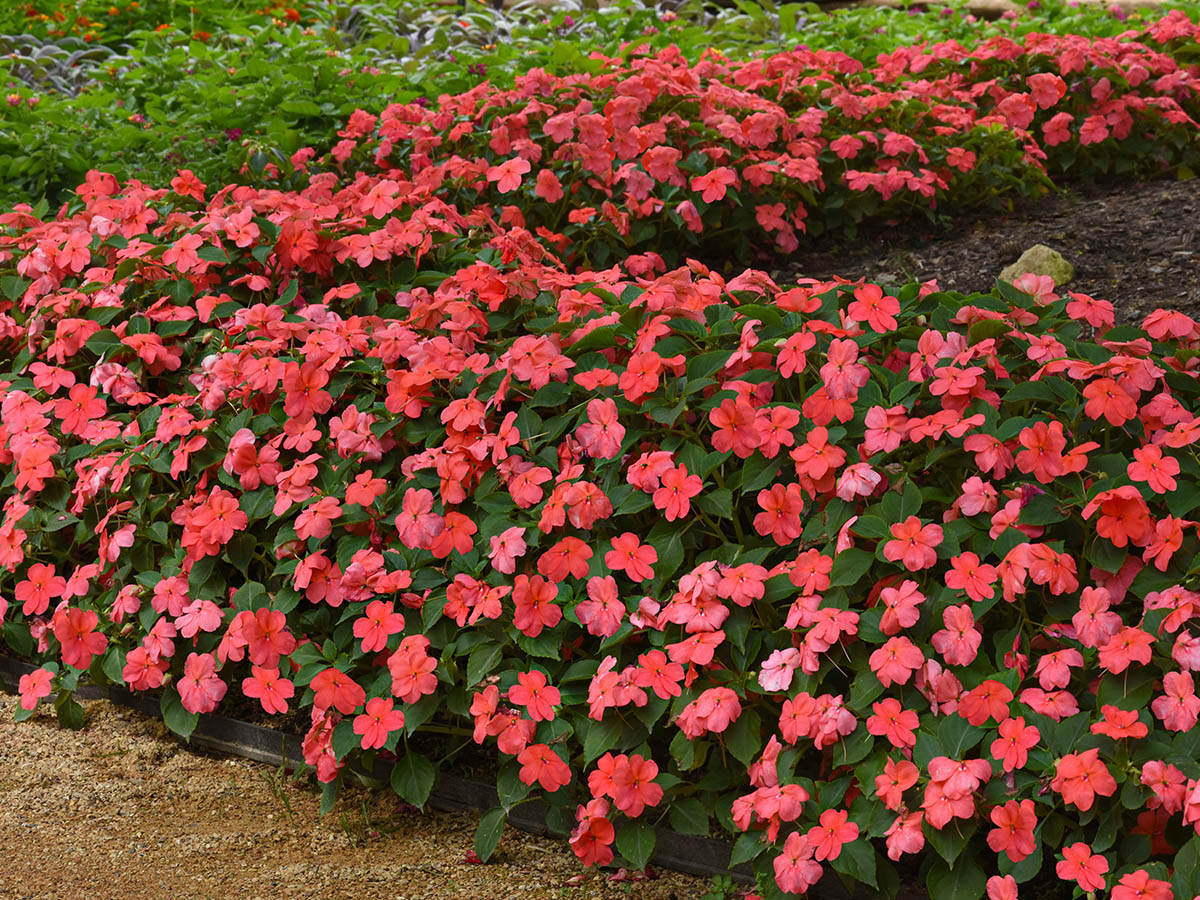 A Spectrum of Colors and Sizes for a Diverse Group of Consumers
Impatiens is a well-known, popular garden plant that is easy to care for and provides an abundance of color throughout the summer. Beacon is the series that keeps flowering, even in the presence of downy mildew. These plants are available in eight vibrant colors such as red, orange, violet, white, pink, and salmon, with more soon to be added. Beacon Impatiens adjusts easily to various pot sizes, making it a versatile choice for every consumer.
Feedback led to the addition of two more colors to the initial six, with Impatiens Beacon® Lipstick being the most recent addition. There are exciting developments ahead, with more colors and bicolors set to join the series. With a firm belief in a future where all available varieties should be resistant, PanAmerican Seed is actively working to develop as many resistant varieties as possible.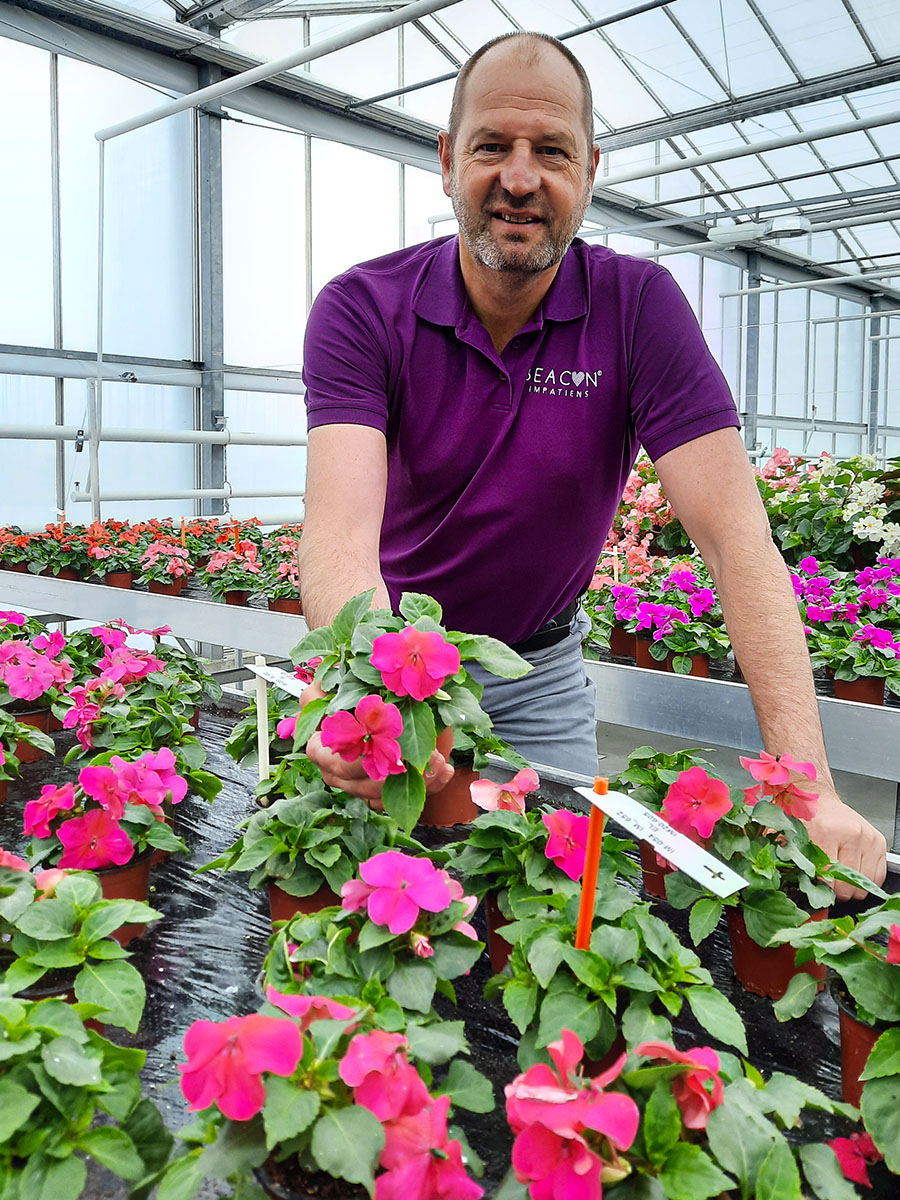 Donation to Charity
Nice to know: for the fourth consecutive year a percentage of Beacon's worldwide seed sales is donated annually to lesser-known charities. In 2023, Beacon supports research into Friedreich's ataxia, an autosomal-recessive genetic disease that causes difficulty walking, a loss of coordination in the arms and legs, and impaired speech that worsens over time.
In addition to the eight existing colors of Impatiens Beacon, PanAmerican Seed also has five mixes in its assortment, all named after well-known lighthouses with the idea of 'putting the spotlight' on these lesser-known charities.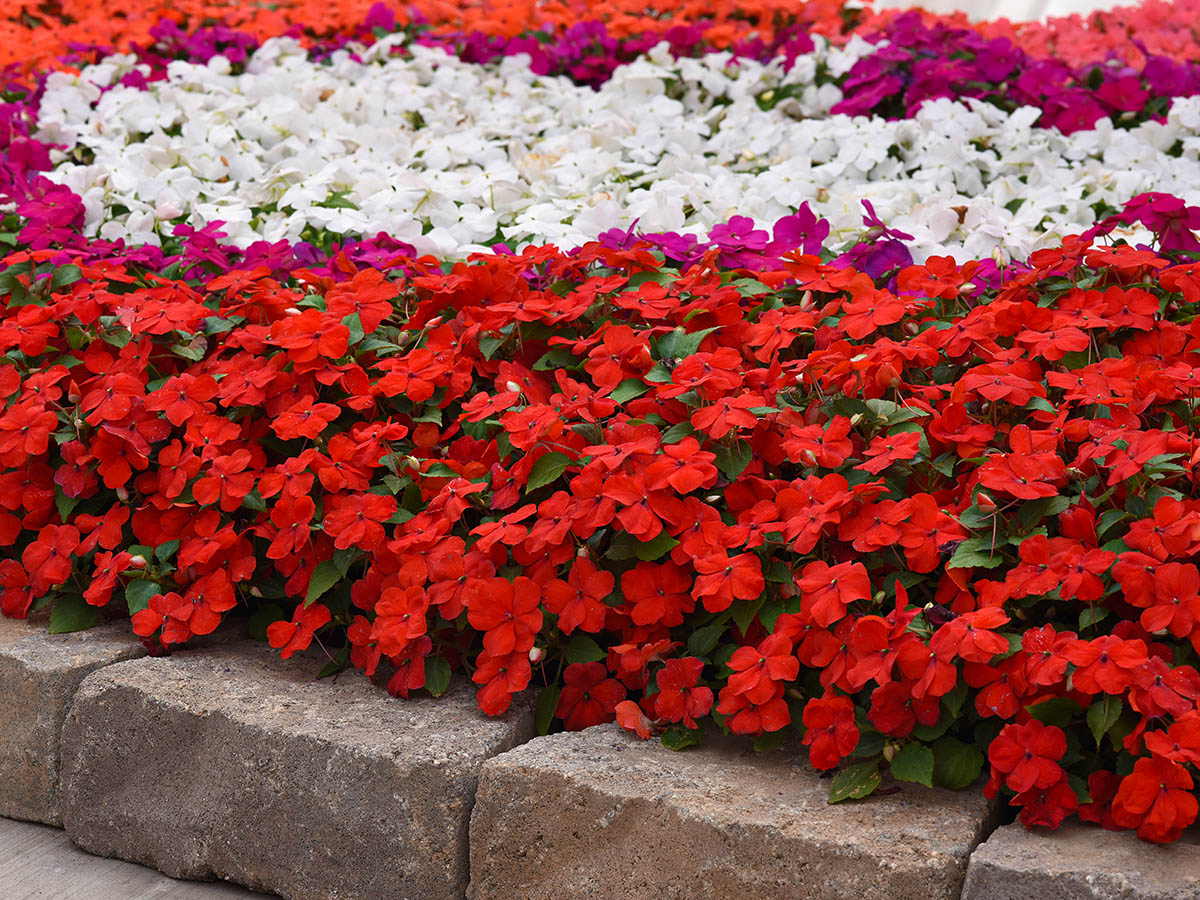 Bringing Beacon to Your Garden
Whether you're an experienced gardener or a novice, Beacon Impatiens is set to be the star of your outdoor space. With a series of vibrant colors and sizes that adapt to various pot sizes, there's an Impatiens Beacon for everyone. And while you enjoy the burst of color and joy these plants bring to your garden, you'll also contribute to a more sustainable future by choosing a disease-resistant variety that requires less chemical treatment.
Beacon is available in most renowned garden centers and retailers. For readers in the US, the Beacon brand is identifiable in garden centers and retailers. For other parts of the world, Beacon may not always be visible with the end product, so it's always essential to ask the seller for resistant varieties!
Caring for Beacon Impatiens
Beacon Impatiens thrives in partial shade and not too low (night) temperatures. They perform well across various environments, from Northern Europe to the southern US. Just ensure they are not too dry and occasionally give them a little nutrition, and they will bloom exuberantly all season.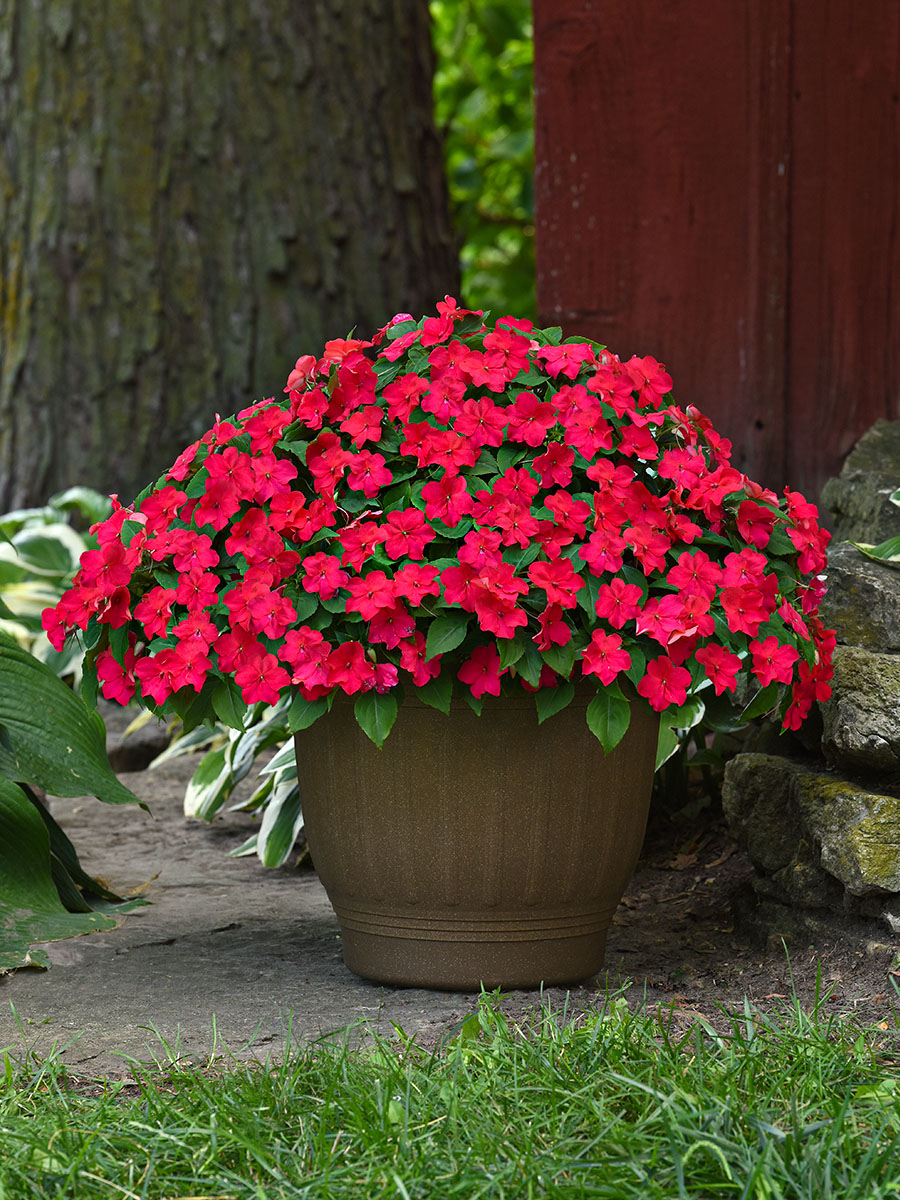 Support a More Sustainable and Environmentally Friendly Gardening Culture
By choosing Beacon Impatiens, you're not just adding color to your garden; you're supporting a more sustainable and environmentally friendly gardening culture. From PanAmerican Seed's dedicated plant breeders to your local garden centers, together we can foster a green revolution that promotes beauty, biodiversity, and sustainability in our backyards.
The future is bright with Beacon Impatiens. As Ruud Brinkkemper and the dedicated team at PanAmerican Seed continue to enhance and expand this remarkable series, we can look forward to welcoming even more color and resilience into our gardens. Stay tuned to witness the colorful journey of Beacon Impatiens!
Impatiens Beacon is further developed by PanAmerican Seed in collaboration with its partner Florensis.