From virtual plans and designs, all the way to creating a real-life, idiosyncratic Hortensia chair for Moooi, Argentinian designer Andres Reisinger is the mastermind behind this work of art who everyone is praising and still showing loads of love for it. It was during the summer of 2018 when Andres first designed a digital asset of how the Hortensia chair would look in real life, but it wasn't until last year in 2021 when it was actually exhibited and released to the entire public and Hortensia lovers to see. Here's everything you need to know about the virtual Hortensia chair that seemed impossible to produce but is now a reality!
The Process Behind Bringing a Virtual Hortensia Chair To Real Life
The Hortensia, also known as "Hydrangea" has become a very known flower after Andres Reisinger placed his magical hands on transforming the virtual Hortensia chair into real life. If you're a fan of pink, and your favorite flowers are hydrangeas, you'll be very impressed with the level of detail that was put into this chair. Reisinger managed to bring the virtual Hortensia chair to life with years of arduous work, effort, and help from other designers and Moooi, the Dutch furniture company. The molded armchair was specifically designed to evoke the feeling of sitting in a blooming pink flower. To bring the virtual Hortensia chair to life, Reisinger collaborated with product designer Julia Esqué to create a physical version of the piece.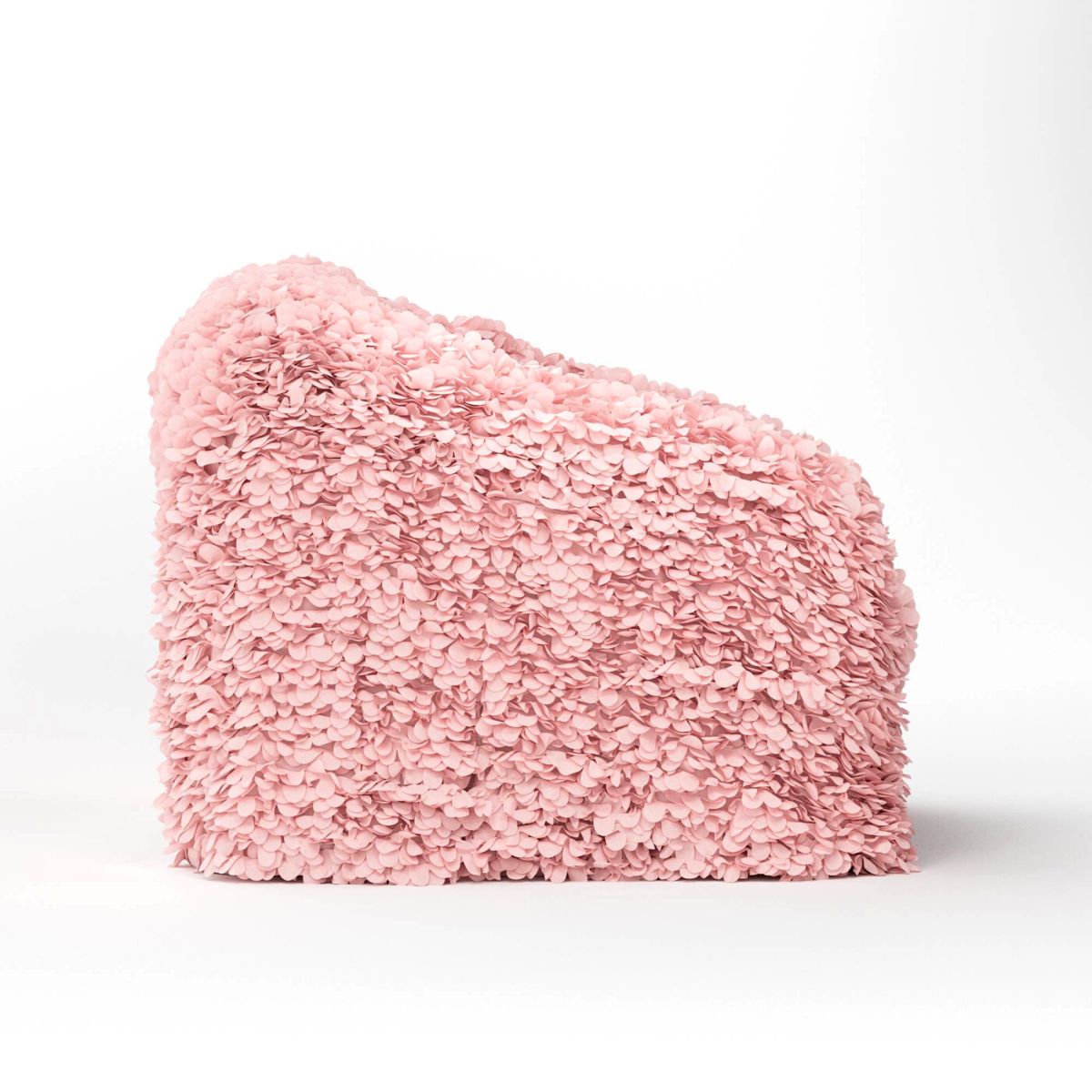 First things first, Reisinger shares that when starting the process of designing the chair, he first prepared and posted a digital render of the Hortensia chair design to Instagram in July of 2018. After becoming extremely viral in a matter of hours and days, Reisinger was surprised to know his virtual Hortensia chair formed part of the first NFT wave.
Last but not least, Andres Reisinger searched for a collaborator to help turn his digital design into a physical object for six months before starting an incredible partnership and collab with a renowned Dutch furniture company along with Julia Esqué.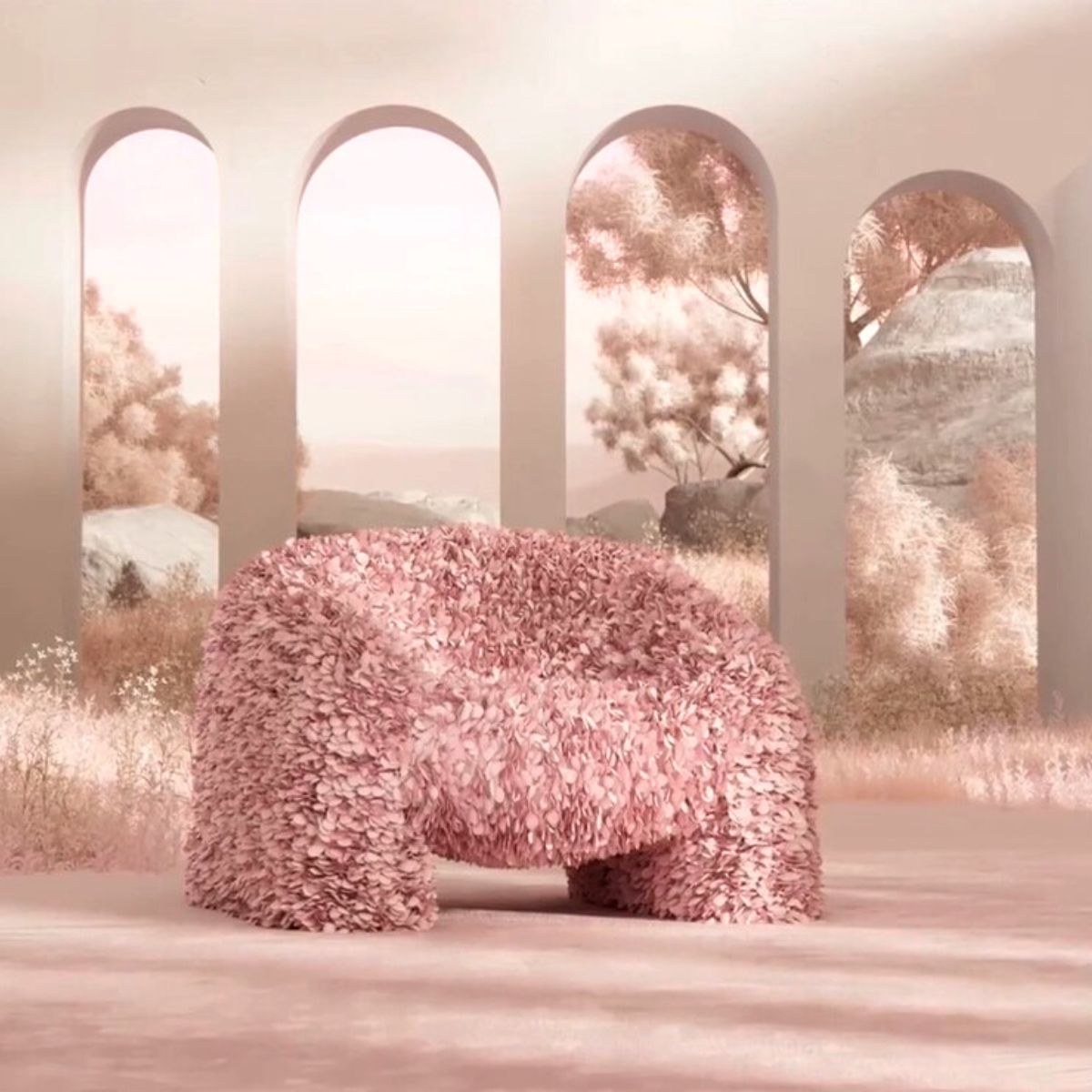 Andres Reisinger And Júlia Esqué Worked Together To Bring The Hortensia Chair To Life
During this video, Reisinger describes how he and Esqué experimented with unconventional textures when working to bring the piece to life. Esqué mentions they had various talks discussing how they wanted to bring the virtual Hortensia chair to life and everything this process would take. From choosing the most spectacular shape, and the right armchairs all the way to choosing the perfect flower fit for the chair, both of these amazing artists managed to do so and thrive in the process. If you're curious to also learn about the bridging of the virtual and physical world, make sure to read the article: 'Reisinger, Renowned for Bridging the Virtual and Physical Worlds, Presents The Smell of Pink' on Thursd.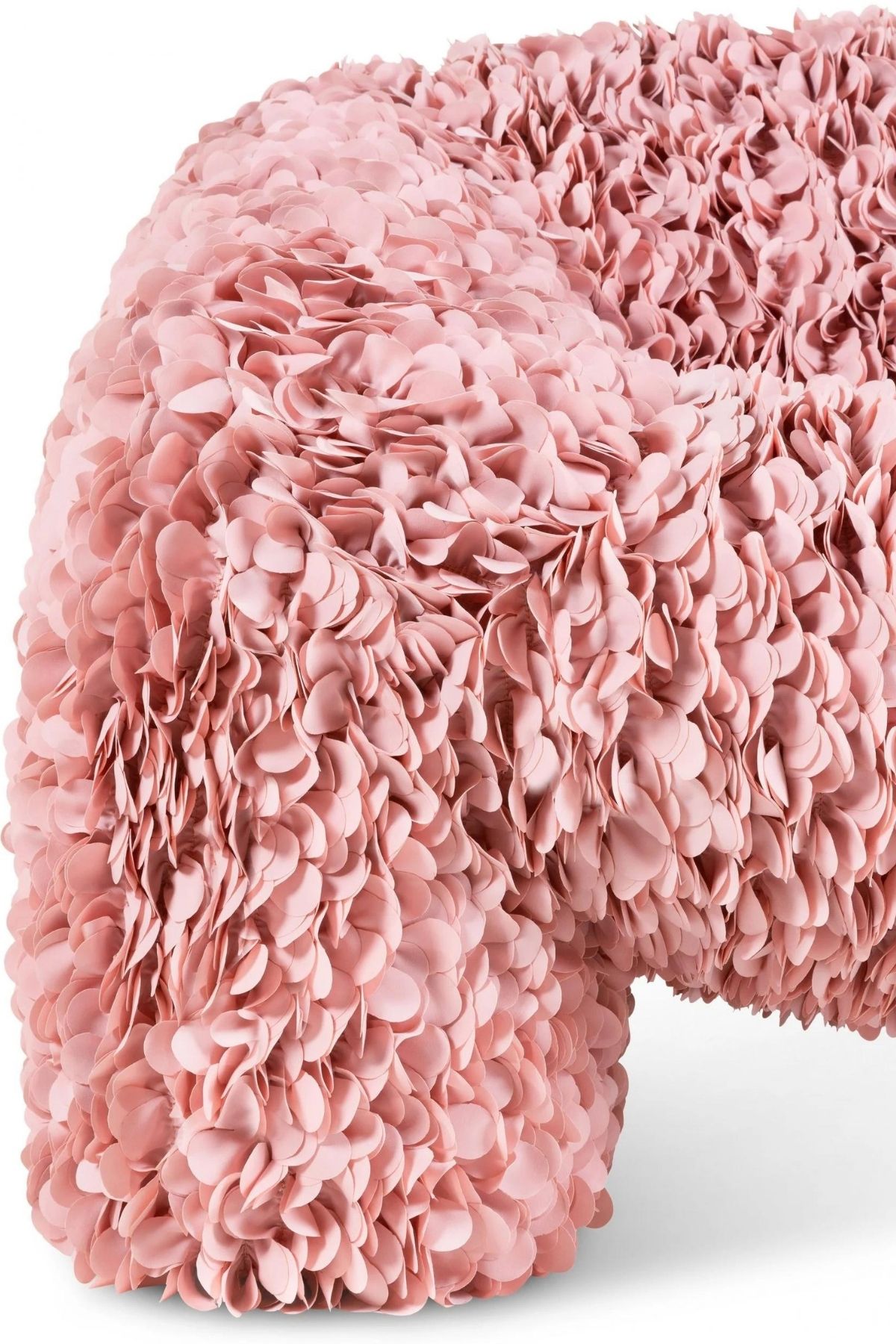 The Inspiration Behind The Real Life Hortensia Chair
Reisinger has always been a fan of being deeply connected to nature and believes nature is a true source of healing. His love for nature, along with his passion for 3D designs and creating stunning objects and furniture for interior design is what made the leap to transform the virtual Hortensia chair into real life. Through this masterpiece, he aims to evoke a feeling of tranquility, yet creativeness for anyone who buys the chair. Reisinger expresses this chair was made not only for making Hortensia available to everyone in the world but also to give Hortensia another life.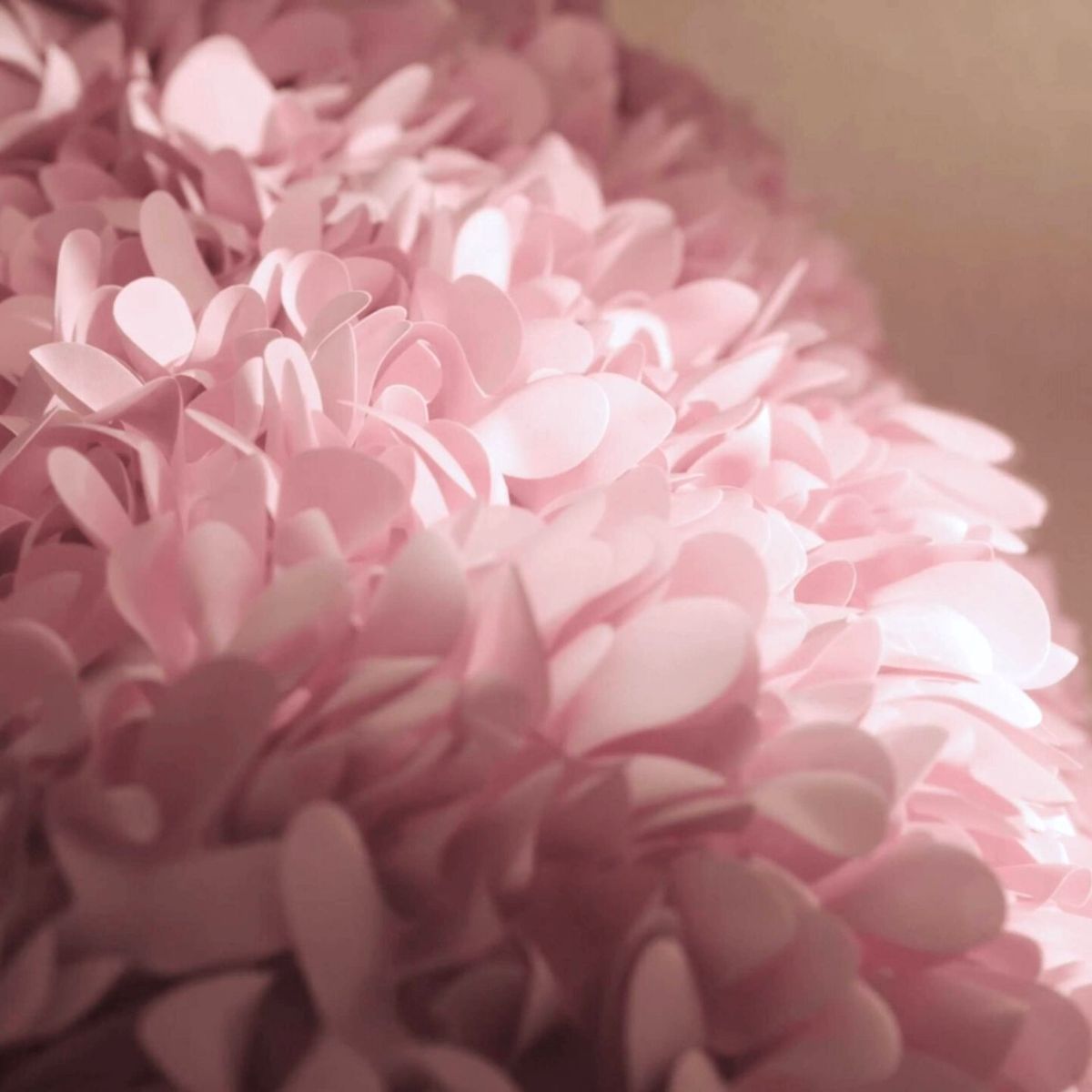 In Collaboration With Moooi
The Dutch design brand Moooi agreed to partner and collaborate with 3D artist Andre Reisinger to mass-produce his virtual Hortensia chair to life, which went massively viral on Instagram as a rendering design. This bewildering and beyond unique chair is now known as "the chair that could not be made", and Reisinger along with Esqué managed to prove everyone wrong.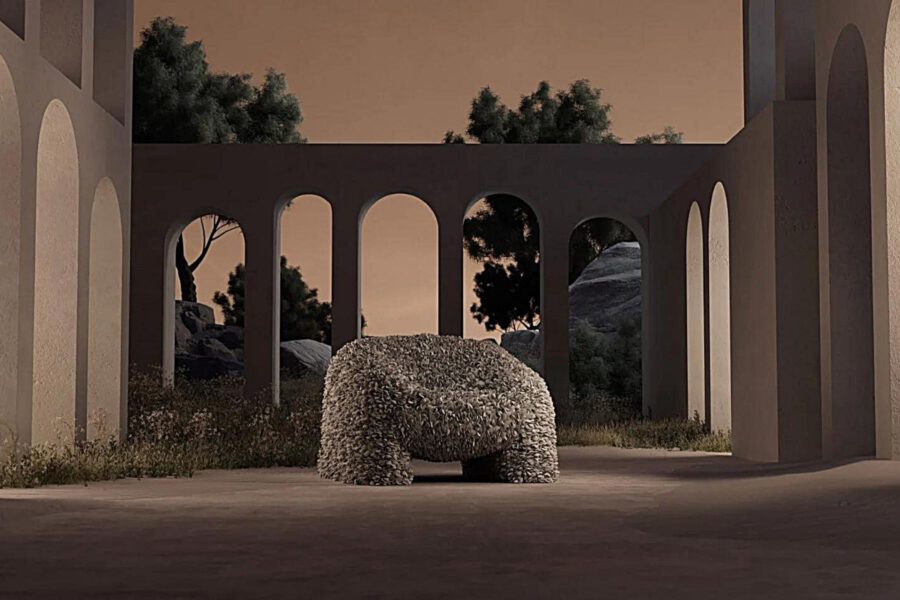 The perplexing armchair with its plump, hyper-tactile exterior has now been made into a physical chair covered in 20,000 fabric pink Hortensia petals. It is available in Moooi in the original soft pink color as well as a light grey. This Hortensia chair will easily transform any space in your home into a stupefying one.
More About Andres Reisinger
Originally from Argentina, he now creates carefully curated projects in his studio in Barcelona. His instantly-recognizable dream-like imagery has drawn interest from various luxurious brands and collectors, along with known international art galleries. Because of his out-of-the-world talent, he has been named as one of "Forbes 30 Under 30" artists who are creating the future of the design industry. To learn more about Andres and his remarkable pieces, make sure to click here.