If there is something that ideally describes Danish florist Katharina Albrechtsen, then it is how flawlessly she works with flowers and uses enthralling blooms to create captivating floral designs. Be it in a vase, a bouquet, a centerpiece, or hanging on a wall, through her mastery of flowers, Katharina has always had a way of creating charming floral arrangements.
Nature-inspired floral designs would perfectly describe the incredibly talented florist's style. This would explain why she tends to create her floral art with a bias towards nature and how it intertwines with floral designs and arrangements.
Here's an introduction to Interflora World Cup 2023 competitor Katharina Albrechtsen.
Katharina's 27 Years of Working With Flowers
As a professional florist in Denmark, Katharina, who reveals that she has spent at least 27 years of her life working with flowers cites running - and admiringly experiencing nature in the process - as her other hobby. Of course, this is when she is not working with flowers; which is her biggest hobby!
She says:
"Nature inspires my style and floral designs the most. I love how it changes week by week and the same place is never the same."
Originally trained in floristry at a vocational school, Katharina says she has, in the consequent years, taken numerous other courses. She now hosts demonstrations and offers courses as well.
Her floral designs and arrangements are accordingly a favorite in parties, weddings, and other events that require sprucing up, with each of her designs being carefully handcrafted and fashioned with a mix of both bold and subtle nature colors to give an elegant and attractive appeal.
And needless to say, the final look of the designs she works on all depends on the season and the mood of the occasion!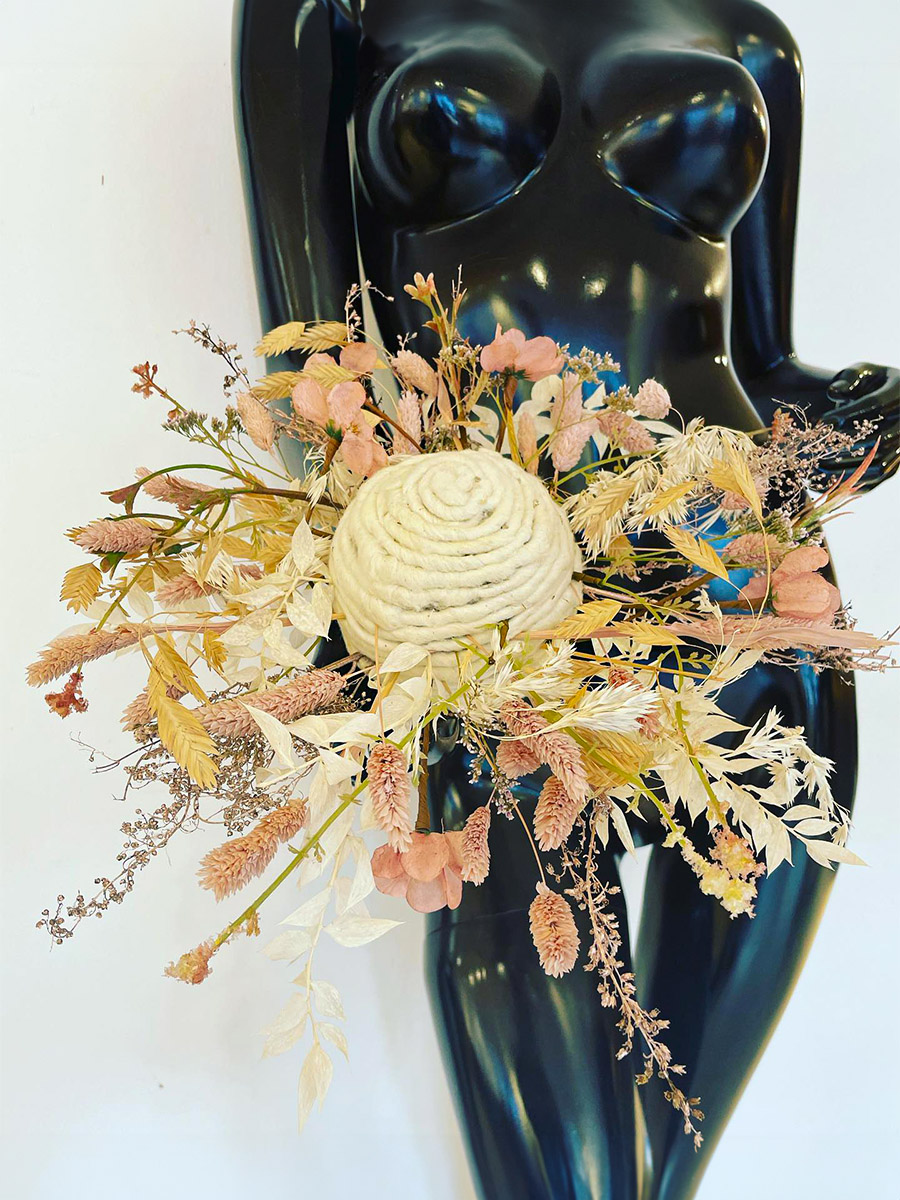 Years of Recognition, Accolades, and Awards in Floristry
Katharina's exquisite floral creations have seen her participate in a number of flower-themed campaigns where she has gained not just awards, but also both recognition and accolades from far and wide.
Her mastery of floristry and the way she weaves her craft have seen her participate in numerous world-class floral design contests both in her native Denmark and elsewhere across the globe.
Katharina indicates:
"I have participated in on average two competitions a year since 1996, both in Denmark and abroad. I have won the Tivoli Cup once and participated in several Circuit Championships as well."
She has likewise taken part in the Danish Championship four times now – winning it once, coming second once, and one participation with a second place at Fjord and Belt. Recently, she partook in the Oslo Open where she emerged second.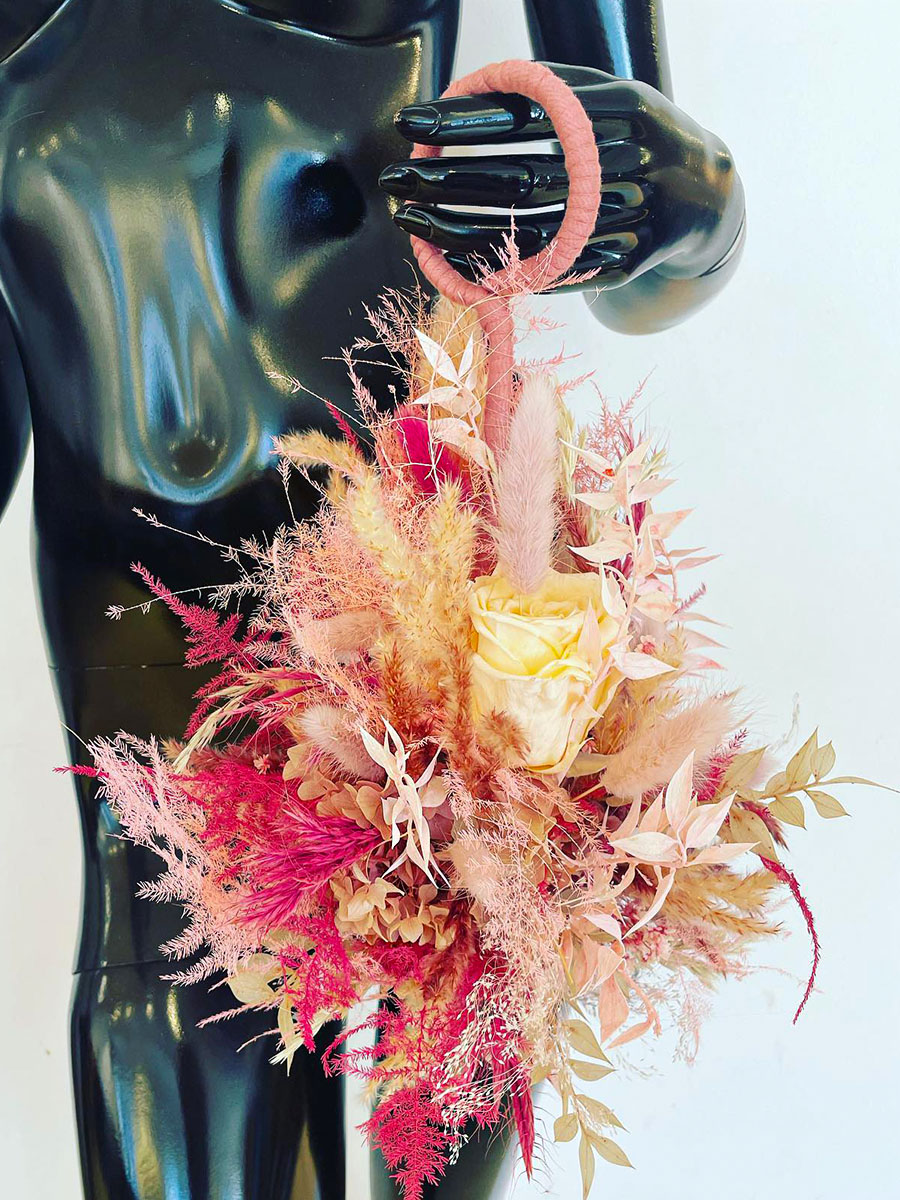 Even More Recorgnition…
To crown her achievements, she also has had a rose named after her! In 2018, Decofresh Roses' grower Omang's top hybridizer Dümmen Orange introduced the Rose Belle Katharina+ which is a glorious full rose with a stormy heart that offers a unique touch to every single beauty in cream, soft pink, and green.
Katharina was given the honor to name the rose, as part of a Decofresh Roses' sponsored award that she won at the 2017 International Floriculture Trade Fair (IFTF 2017) in Vijfhuizen, Netherlands.
Furthermore, the Danish florist who is always competing against herself by attempting to beat her previous record, is a trained judge and has worked in many competitions abroad as well as judging the TV program The Greenest Fingers which is a competition show where amateur gardeners, flower arrangers and flower enthusiasts compete against each other to be recognized as the Greenest Finger Winner.
In addition, she has previously been selected for the European Championship and now the Interflora World Cup.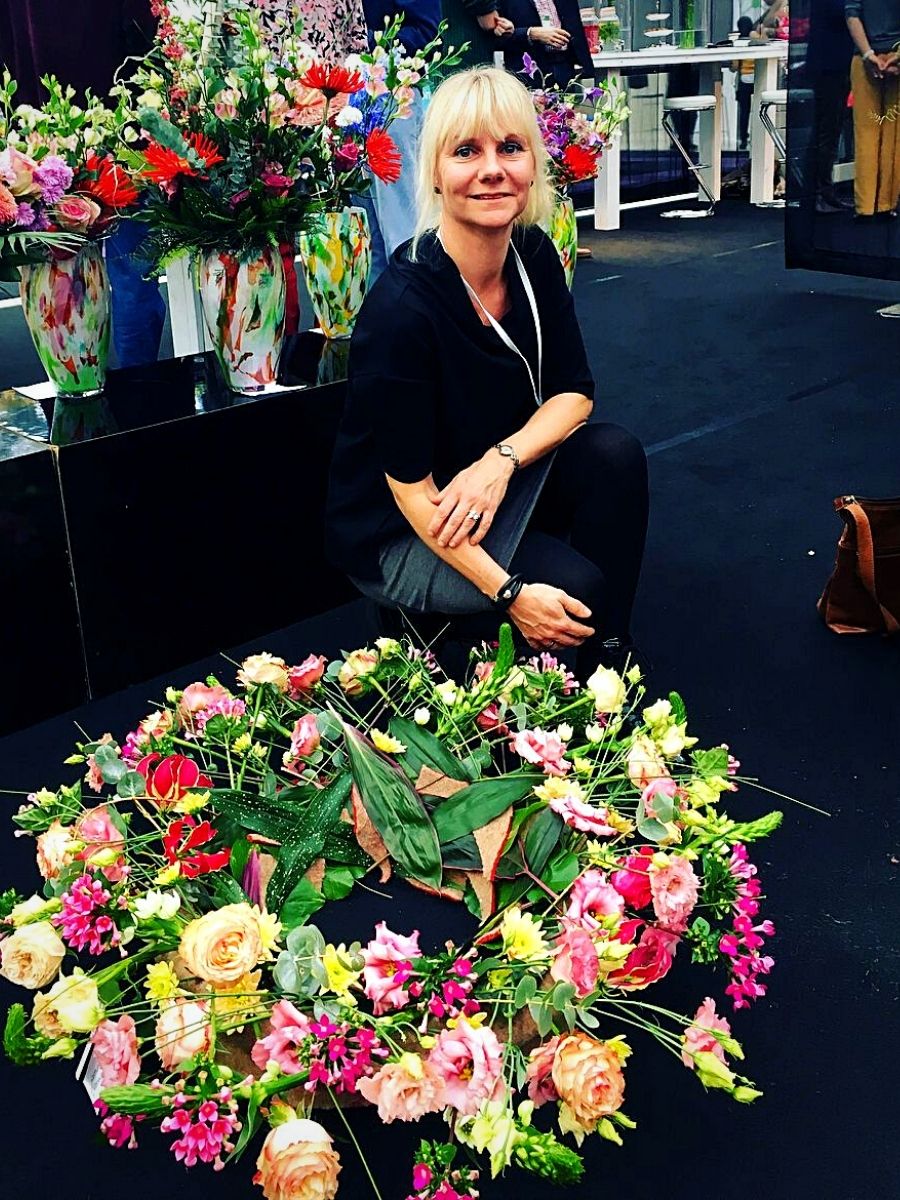 Participation in the Interflora World Cup 2023
Katharina, who has participated in at least two competitions every year since 1996, is among the 20 confirmed florists who will compete in the Interflora World Cup 2023 which will take place in Manchester, UK this September.
The competition features handcrafted floral bouquets from florists and designers across the world and celebrates them for their cause in sustainability and net zero emissions.
It is - perhaps - the biggest floristry competition globally and the Danish florist's obvious hope is to emerge as the best floral designer, after putting her skills and artistry to the test.
This is, of course, complemented by all the years of experience and the efforts that she has put into the floral design trade.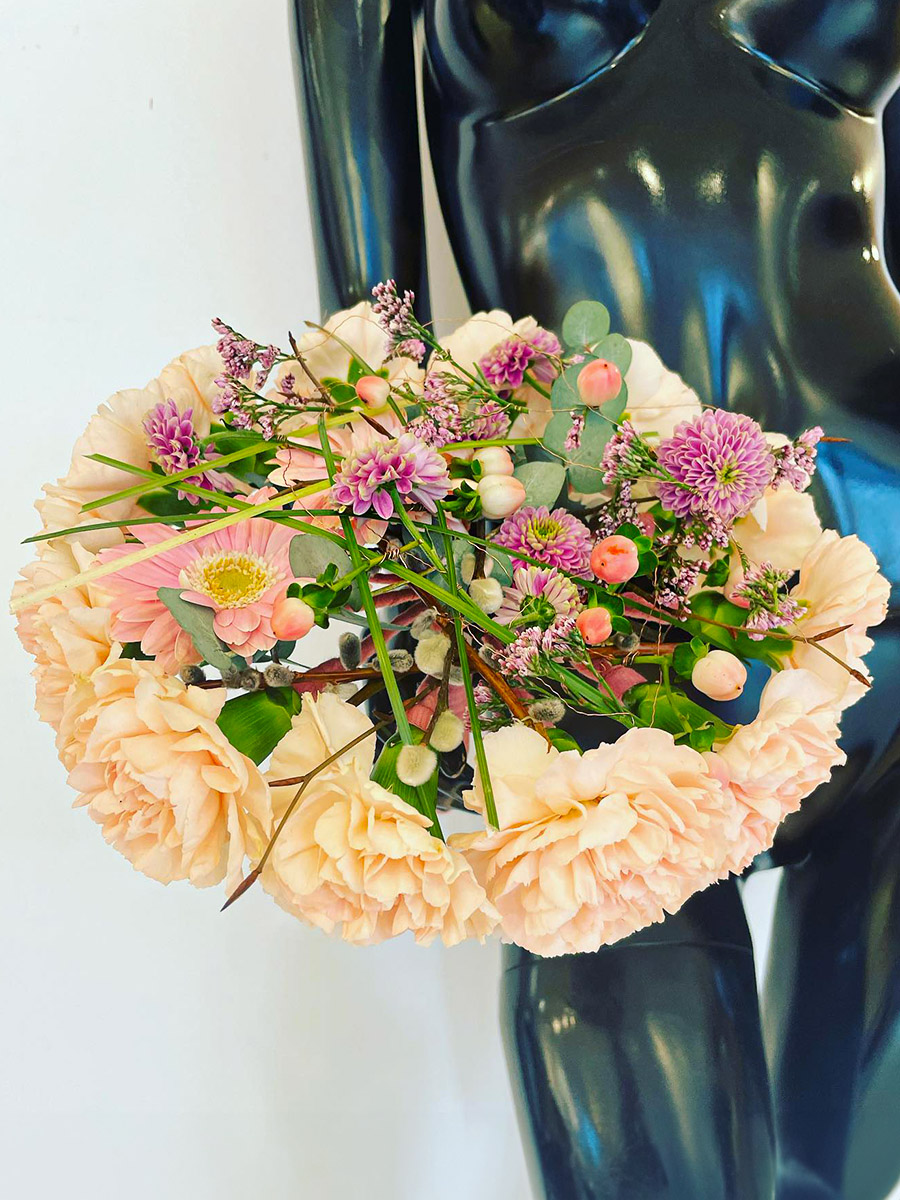 Photos by @katharinablomsterdesign on Instagram.