As the prestigious Interflora World Cup 2023 approaches, floral art enthusiasts and experts from around the globe are eagerly anticipating the remarkable talents that will grace the competition. Among the standout contenders is Patricia Aguín, a gifted Spanish floral designer whose floral skills and dedication have earned her a place in this highly acclaimed event. Time to learn absolutely everything about her and how her unmatched skills secured her spot in the Interflora World Cup 2023.
All the Way From Spain Welcome Patricia Aguin
Born and raised in Spain, Patricia Aguín discovered her passion for floral design at an early age. With a keen eye for aesthetics and a love for nature, she began honing her skills and exploring various artistic techniques. Patricia's unique approach to floral arrangements quickly gained attention within the local community, and she soon became known for her ability to transform flowers and foliage into captivating works of art.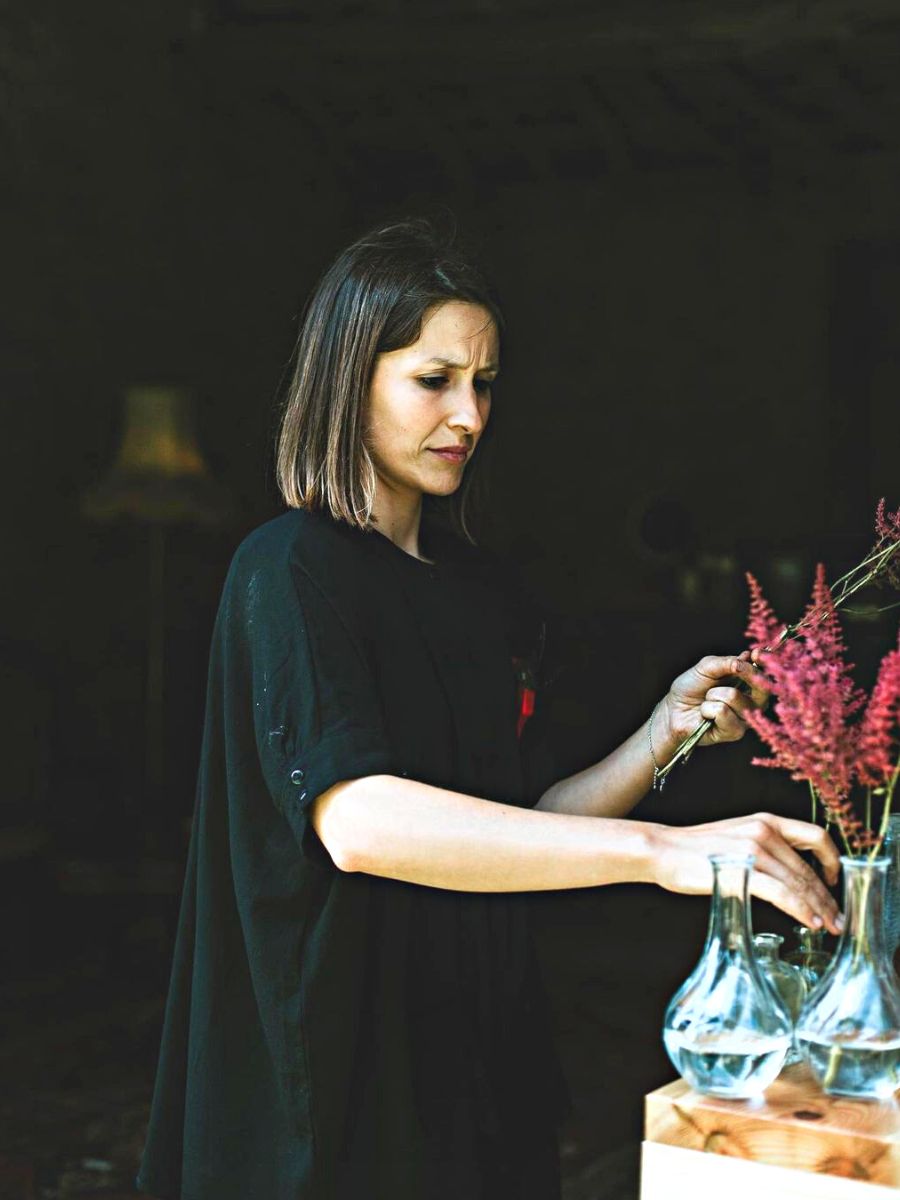 Aguín proudly shares:
"I am passionate about flowers, nature, and beauty. I pride myself on creating floral arrangements with delicacy and affection."
The Start of her Journey Towards the Interflora World Cup 2023
The 36-year-old floral designer from Pontevedra was the champion of the 'Best Artisan Florist 2022' competition, organized by Interflora, which was held in Toledo. In it, 24 florists from all over Spain showcased their skills and expertise in floral art. It's like a kind of Masterchef of flowers according to Aguín. Patricia admits that she had entered the adventure without any expectations of winning, feeling a bundle of nerves.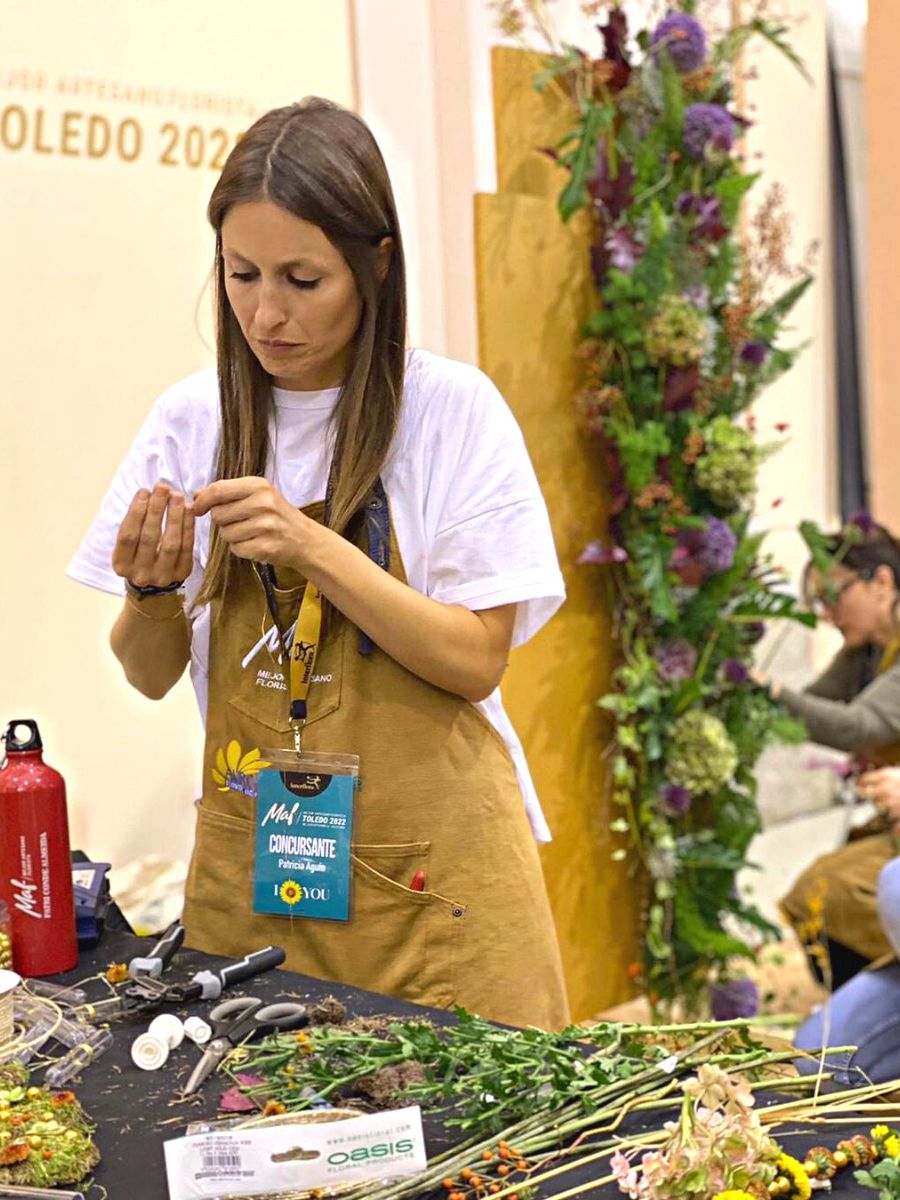 During the competition, she and the other participants had to undergo numerous timed challenges to showcase their floral creativity. Sometimes they had to adhere to specific guidelines, while at other times they had total creative freedom. In the final, they gave her the city's emblem, and she had to decorate it in 40 minutes, using the flowers of her choice.
She confesses:
"I'm still in shock. On the way there, I only thought about not making a fool of myself, but as the tests went on, I gained confidence."
Patricia Aguín Made Sure to Push the Boundaries of Floral Design
With each stage of the competition, Patricia showcased her versatility and ability to push boundaries. Her arrangements seamlessly combined colors, textures, and unique floral elements, leaving the judges and spectators in awe. Through her innovative designs, she conveyed stories, emotions, and intricate narratives, capturing the essence of each theme presented.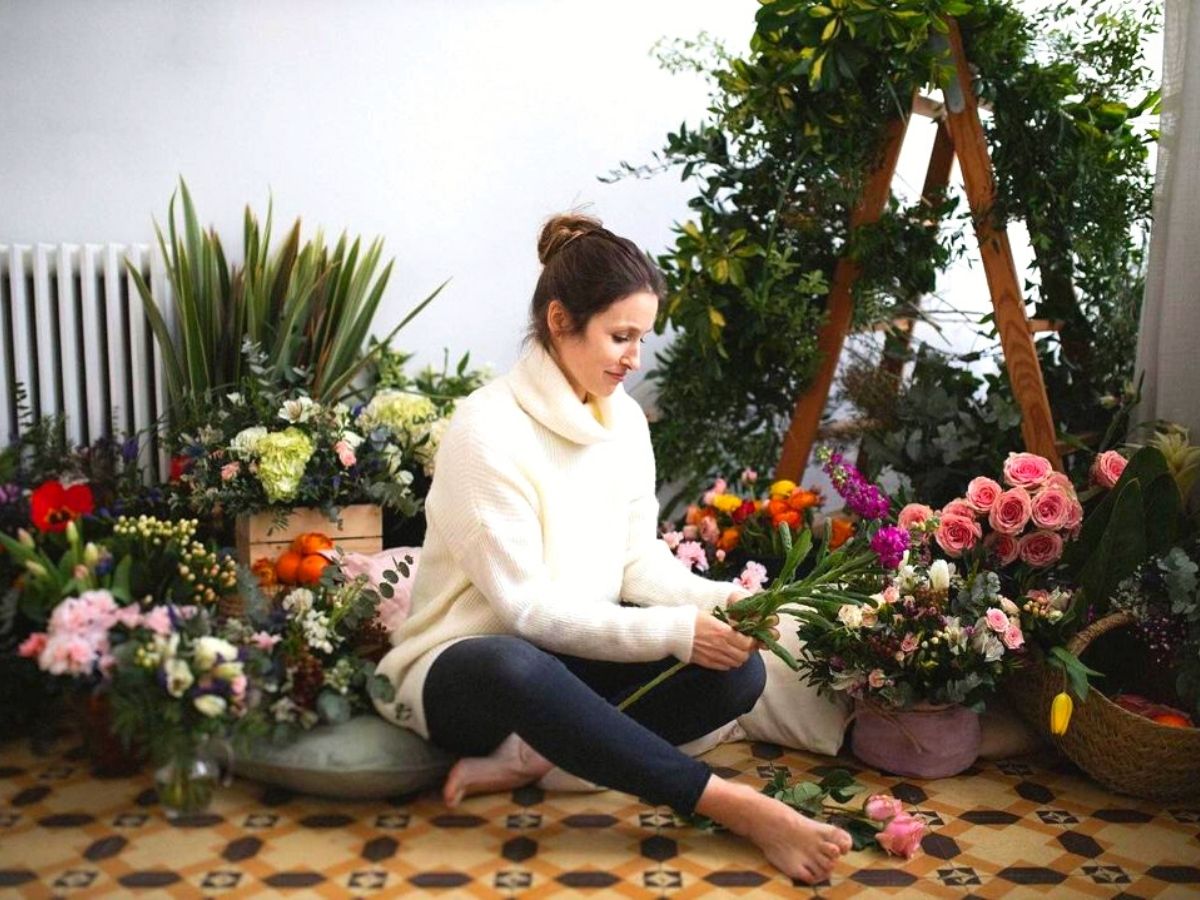 So, it was after a fiercely competitive series of rounds that Patricia Aguín emerged triumphant, securing her position as the national champion of Spain. As the newly crowned national champion, Aguín's achievement granted her the opportunity to represent Spain at the Interflora World Cup 2023.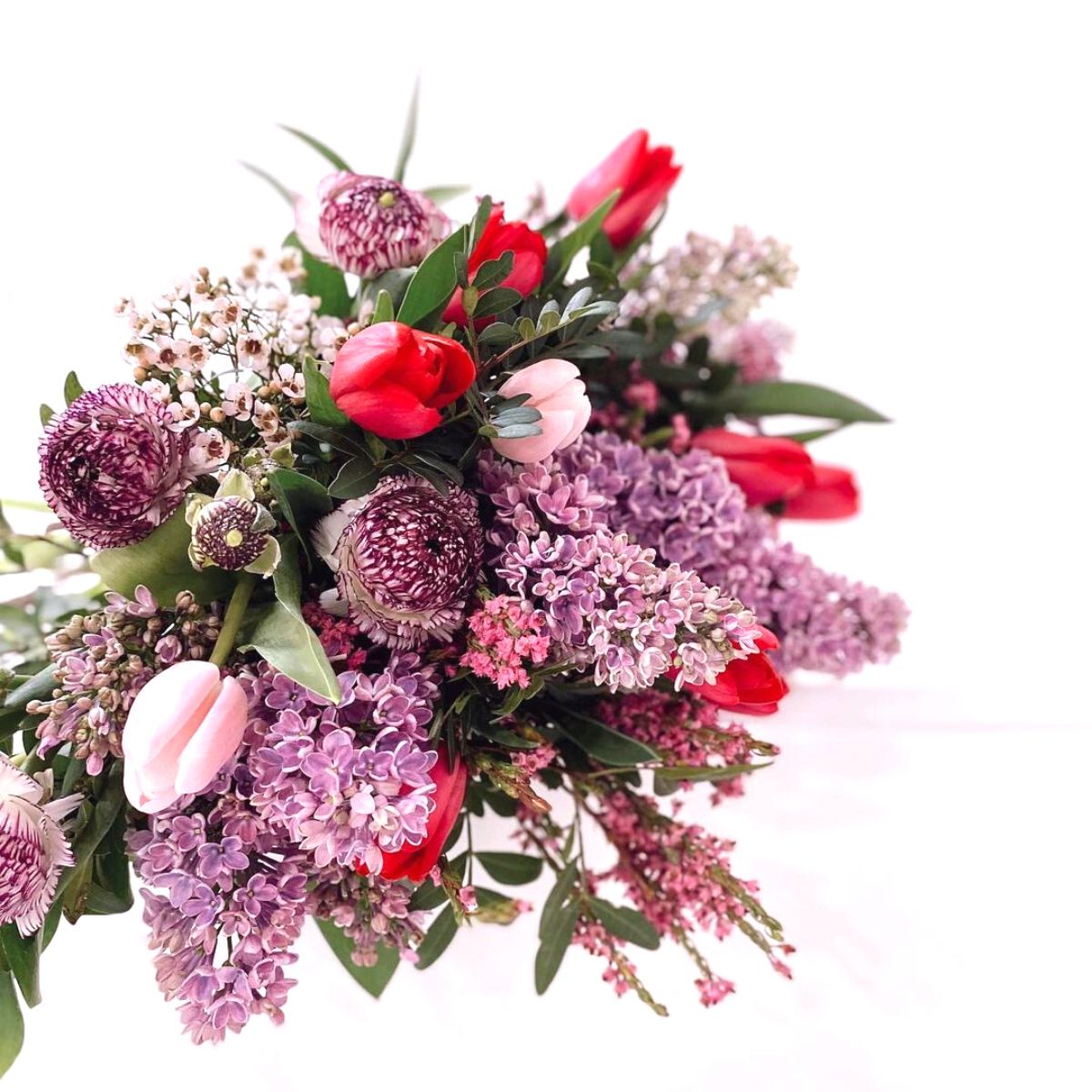 This prestigious event gathers elite floral designers from around the world to showcase their exceptional talent, artistic vision, and creativity. Here's your best source to know more about all the competitors for the Interflora World Cup 2023.
With her invitation secured, Patricia began preparing for the Interflora World Cup with unwavering determination. She meticulously researched and studied various floral styles, exploring various types of floral techniques, and expanding her artistic repertoire.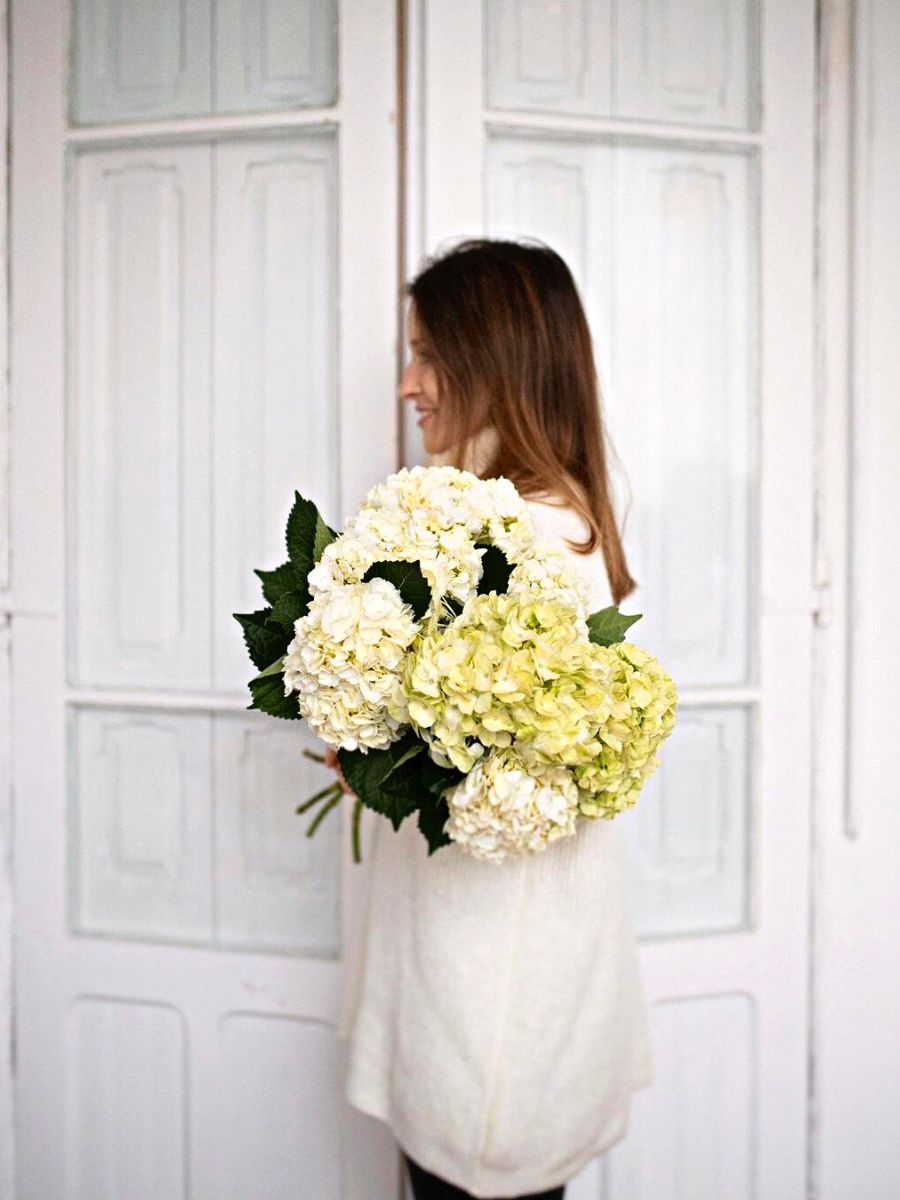 Florearte by Patricia Aguín
Who doesn't love receiving flowers? They are always a great choice for a gift. And when it comes to exquisite floral arrangements and designs, one business that stands out is Florearte, owned by Patricia Aguín. With an exquisite passion for nature and the art of flowers, Patricia has transformed her business into a go-to destination for those seeking something truly special and beautiful.
Florearte has earned a reputation for offering exclusive designs crafted with the finest quality flowers. Patricia and her team have a keen eye for detail and a knack for creating stunning arrangements that capture the essence of each occasion. Whether it's a romantic bouquet for Valentine's Day, a vibrant centerpiece for a wedding, or an elegant arrangement for a corporate event, Florearte consistently delivers breathtaking creations that leave a lasting impression.
What sets Florearte apart is their commitment to sourcing the highest quality flowers available. Patricia understands that the key to creating exceptional arrangements lies in using fresh and vibrant blooms. Therefore, she maintains strong relationships with trusted flower suppliers, ensuring that only the finest blossoms make their way into her designs. This dedication to quality is evident in every bouquet and arrangement that Florearte produces.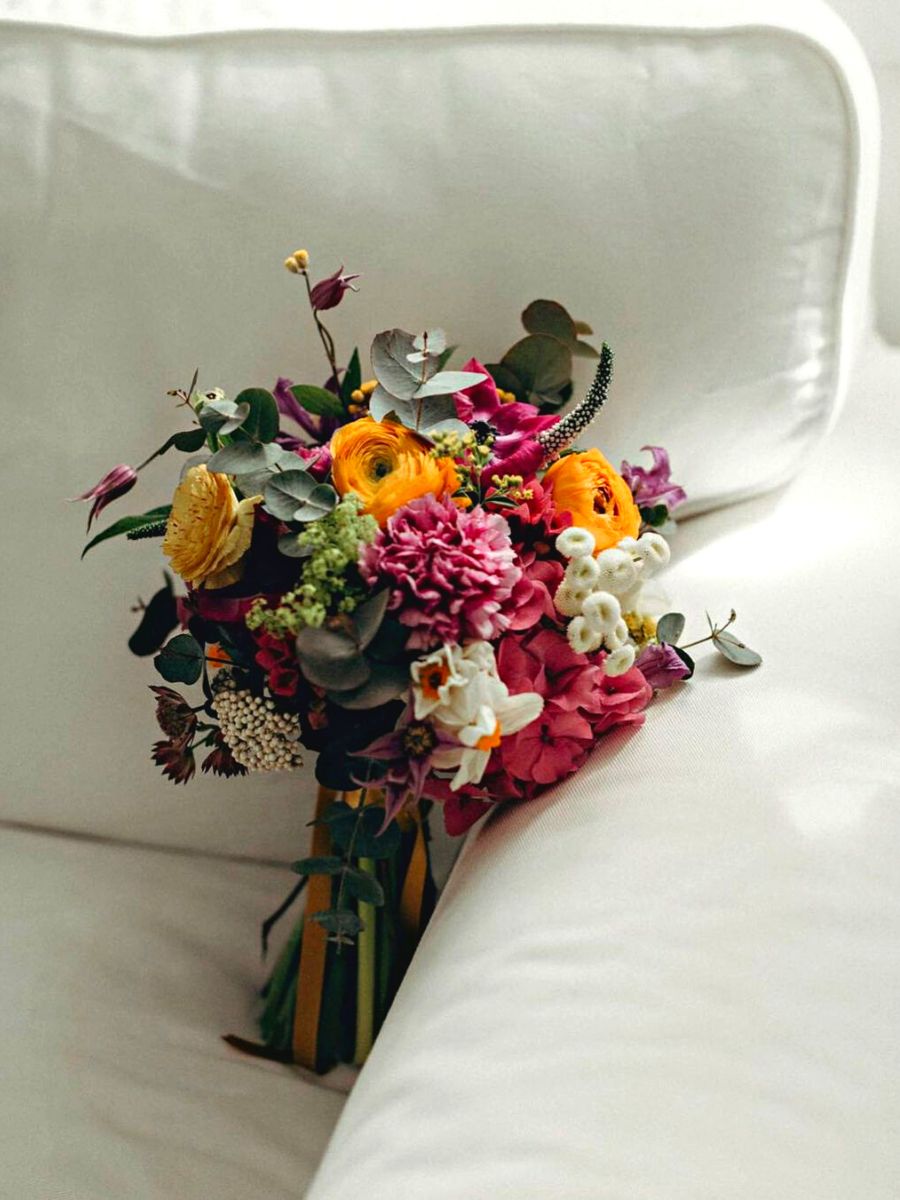 Patricia's meticulousness and dedication ensured that her designs for the upcoming competition would be nothing short of extraordinary and people are ecstatic to see what will be showcased during one of the most important floral events of the year!
Photos by Florearte Store.