Soon it will be that time of the year again: spring! The primula is a great match for this happy prospect because this plant is pretty much spring in a pot with its colorful flowers and sturdy leaves. In short, the primula is the perfect plant for the month of February.
Celebrating Spring With Primulas
Just look at these bright primulas below, officially they are called primula acaulis (no stemand before you know it you are spontaneously singing a song or whistling a happy tune. The bright green, sturdy leaves and sassy flowers do that to you. This perennial spring bloomer blooms profusely in pink, red, white, purple, lilac, or blue and is therefore the showpiece for spring. Also you can find the primula auricula, the more temperamental divas of the primrose world.(With stem).
Primulas, also known as primrose, bloom in early spring, offering a variety of forms, sizes, and colors. They are suitable for use in garden beds and borders as well as in containers or for naturalizing areas of the lawn. In fact, when given the proper growing conditions, these vigorous plants will multiply each year, adding stunning colors to the landscape. This happy plant can also be a great addition to your home, as they do well as a houseplant too.
The First Flower that Grows All Over the World
Primula: quite literally translated, this means the first flower and to those of us who are just a novice it is a sign of spring, that little flower that cheers us whilst driving down the country lanes. The genus Primula is an incredibly large family with an excess of 600 species, spreading far and wide across the globe, from the mountains of the Himalayas right down to North Africa.
Wild primroses are common in the mountains of the Northern Hemisphere, with about 15 species in the European Alps. In the lowlands, Primulas are often yellow because bees pollinate them, while in high-altitude areas, butterflies pollinate the plant, producing white, pink, blue, or violet flowers. Great job, mother nature!
The Meaning Behind the Primrose
The word "primrose" or "primula" comes from the Latin word, "primus." This word means "first," which makes sense if you consider that the primrose flower typically is the first flower to bloom in the early spring. More theatrical than the normal aucalis primroses are the Auricula Primroses. Below you can find some pictures of florist Bart Bresser who finds them a few miles from his shop at a small German grower.
Because of the etymology, primrose flowers are often seen as representations of youth and everlasting existence. In addition to the connection of this flower to youth and longevity, it has many other meanings, too. Usually, primrose flowers are seen as representations of young love and of feeling as though you can't live without your lover.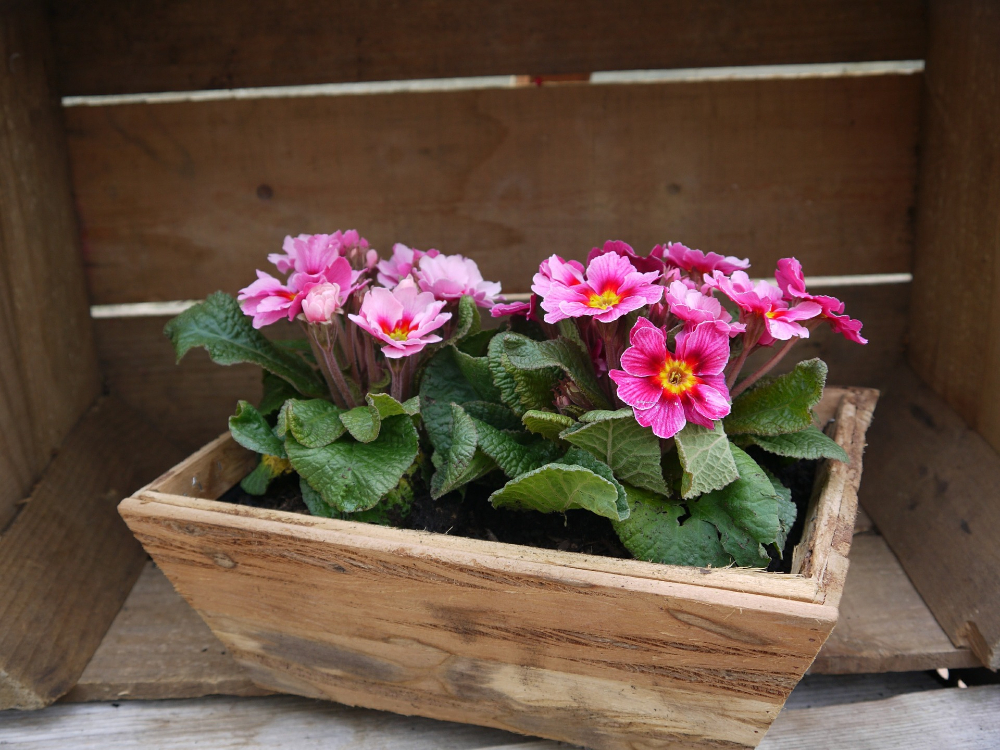 How to Enjoy Your Primula
If you want to keep your primula in a good mood, put it in the light, but not in direct sunlight. The primula flowers best at temperatures of 12 to 15 ° C. The plant likes moist soil, but not waterlogging. In a warm room, you can place the houseplant on a tray with moist gravel, so that its moisture content will be maintained. And keep removing your dead flowers then it blossoms, blossoms, blossoms.