Ivan Moreno is a proud Latin American floral designer who is very eager to demonstrate his floral abilities in what will be one of the greatest and most expected events of the year—the Interflora World Cup 2023. He yearns to be the first Latin floral designer to take back the title to become one of the leading florists in his country. Here's a little background on what Ivan Moreno has achieved in his floral career as well as his main highlights.
Ivan Moreno's Involvement in the Flower Industry
Colombian floral creative Ivan Moreno has worked as a floral designer for the past 40 years, having studied in Spain, the USA, and Japan. He has previously been named one of the 30 best florists in the world in the book World Flower Artists II and at the same time has been named a Global Ambassador for Smithers Oasis. On the other hand, Ivan participated as one of the Spanish presenters of BloomTV, an online video library of global experts highlighting the diverse world of flowers in all of their glory. Besides participating in several activities in the floral industry, Ivan is also very passionate about teaching others about the world of flowers.
Passing His Love for Flowers Through Education and Teaching
Ivan shares that the more he can teach flower professionals and people who are just starting in the flower world, the better. Floral teaching forms part of Ivan's life as a florist and he considers sharing his knowledge with others is crucial because, at the same time, he also learns about other people's perspectives regarding flowers, making it a very important part of his process. One of his main goals as a floral professional is to pass on his knowledge to those who will listen to his messages of love for flowers because he believes floral art is a form of spiritual relaxation.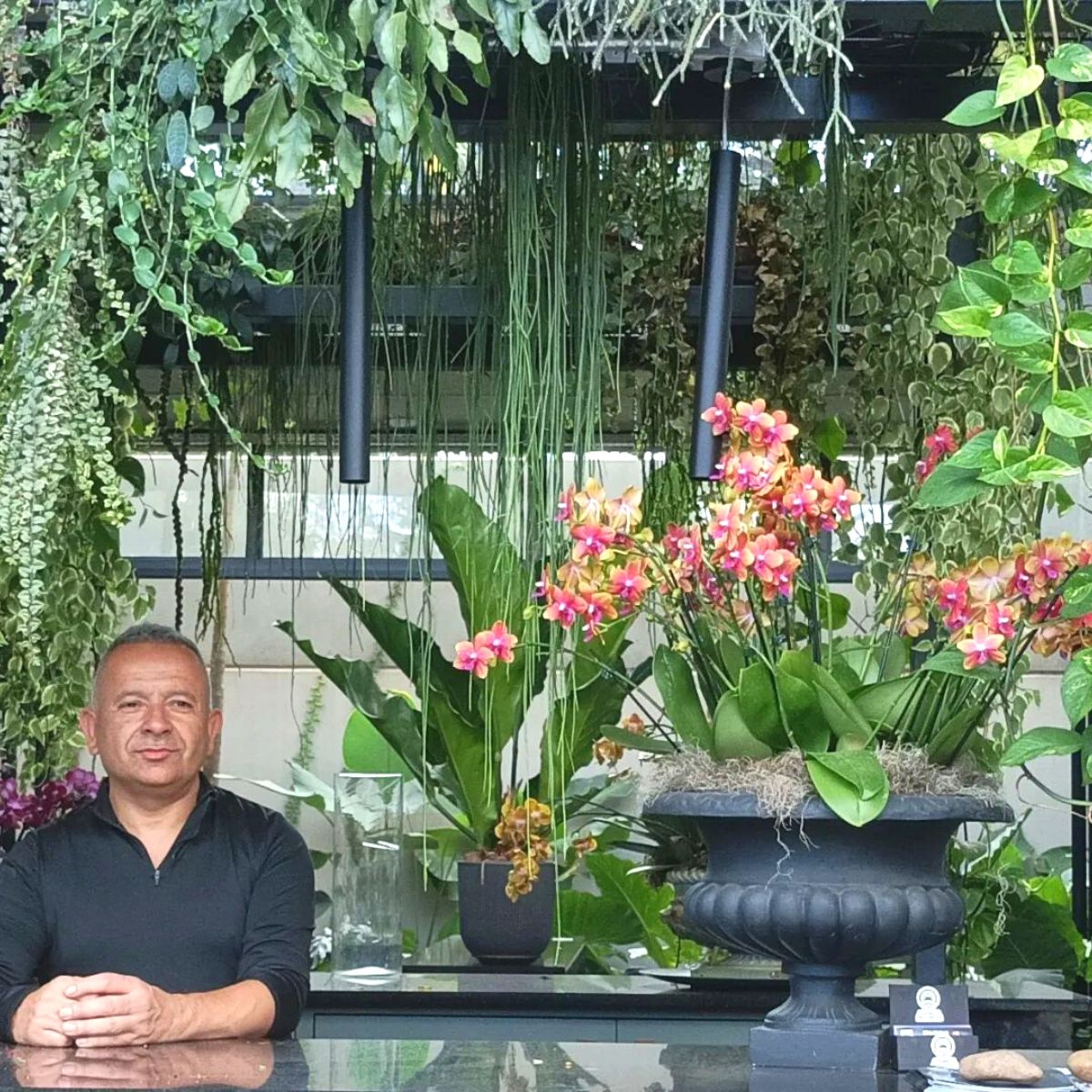 Not only does Ivan love teaching and creating around flowers, but he also enjoys side hobbies such as cooking, architectural creations, and playing soccer. He loves to have a balance in his life between all the things and activities he enjoys. There's no better pleasure in life than doing what you love for sure!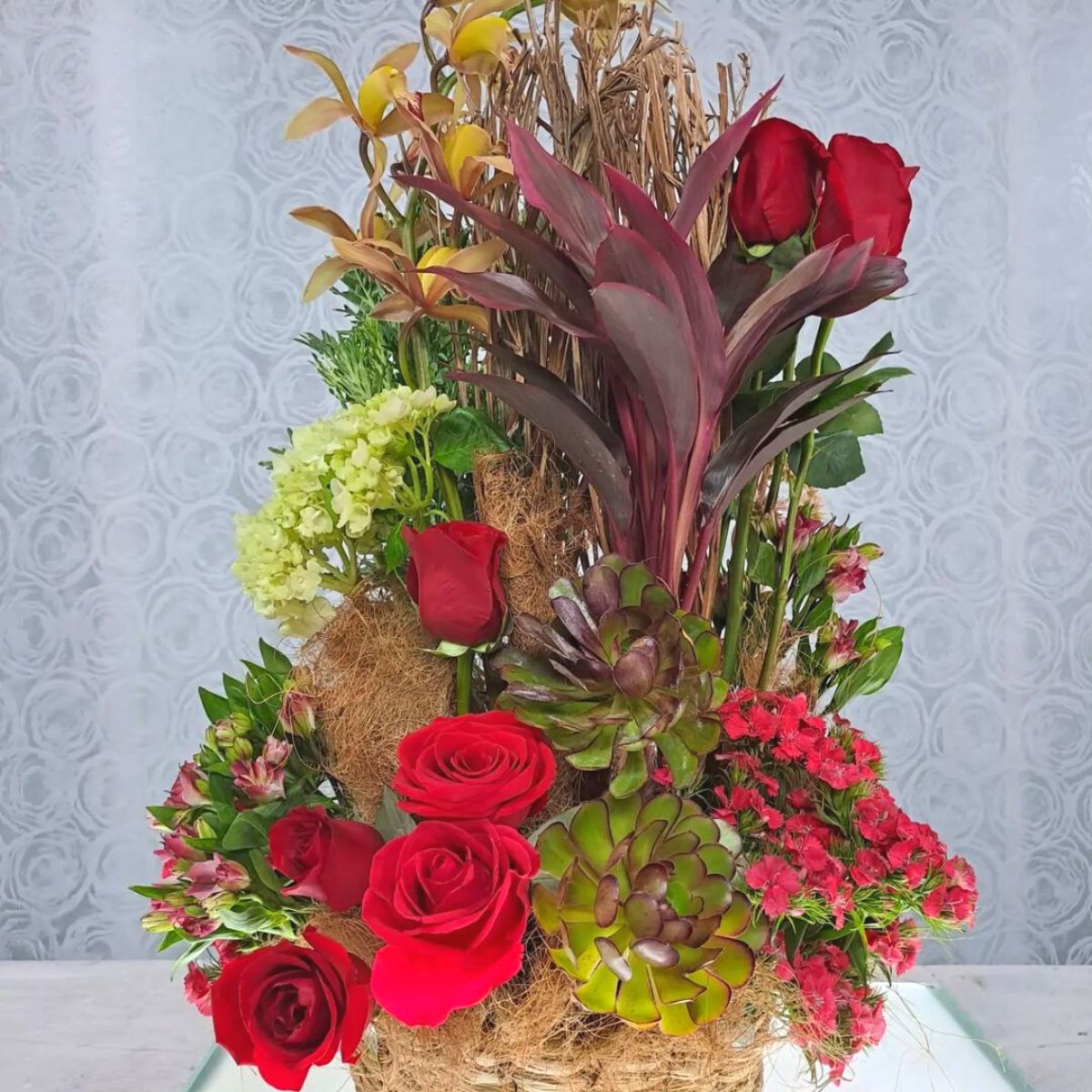 Ivan Moreno's Top Career Highlights
When it comes to Ivan's floral career, he is very proud to share that he has been crowned winner of the Cup of the Americas, won two Floral Cups in Colombia, placed second in the South American Cup Colombia, and participated in the FTD World Cup in Melbourne, Australia. Not only that, but Ivan has made part of several important events regarding celebrities which have elevated his career in the floral industry as well.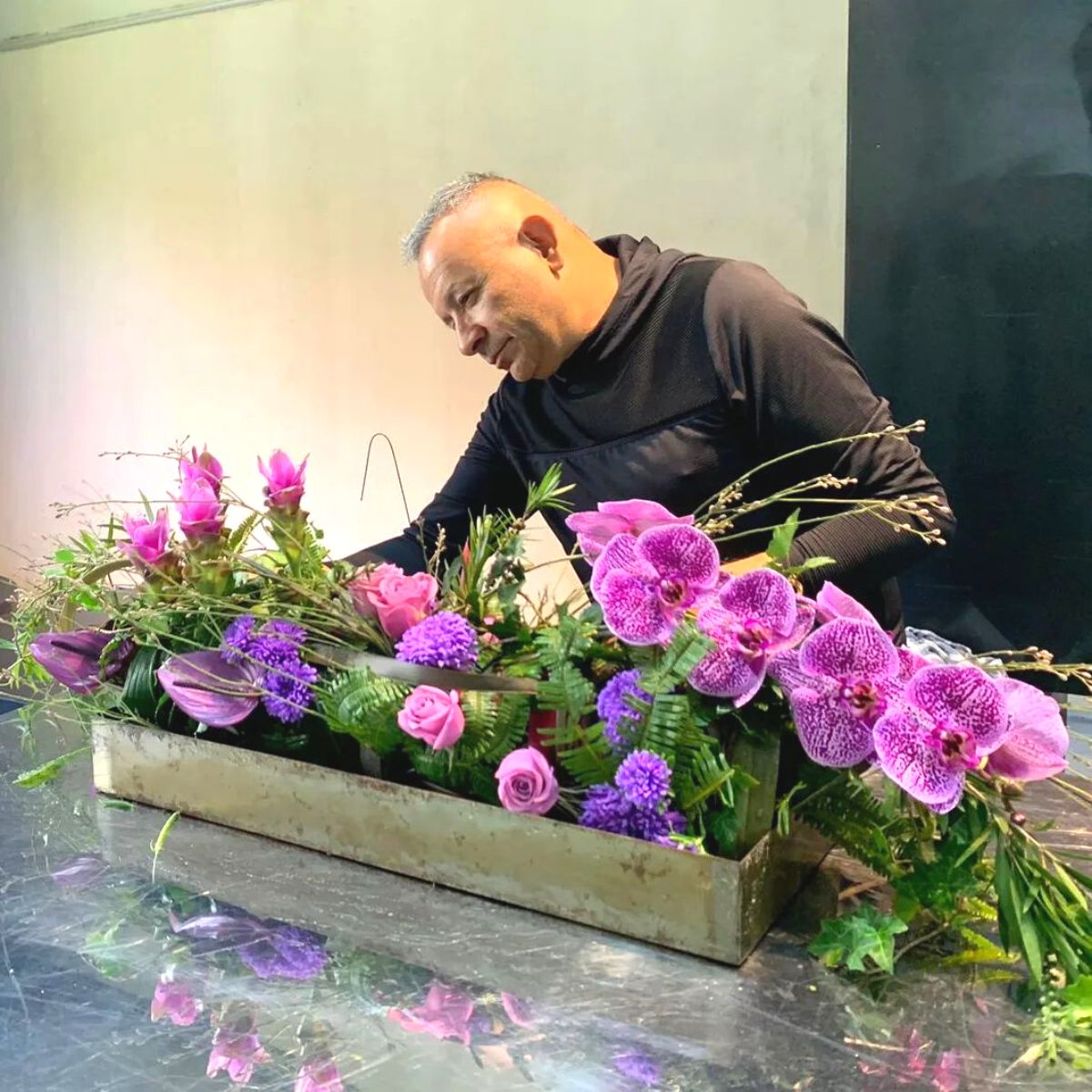 Moreno has been a private florist to celebrities such as Julio Iglesias, Pavarotti, and Pope John Paul when they paid a visit to his country, Colombia. The biggest and proudest installation he has created involved the wedding of Daniela Braga, one of the Victoria's Secret Angels, which took place in the Dominican Republic.
Having participated in the Floristry World Cup in Melbourne, Australia in 2019 is also one of Ivan's greatest accomplishments. Ivan states:
"The feeling of being among the best in the world, participating in the most important event in the world of flowers is like no other."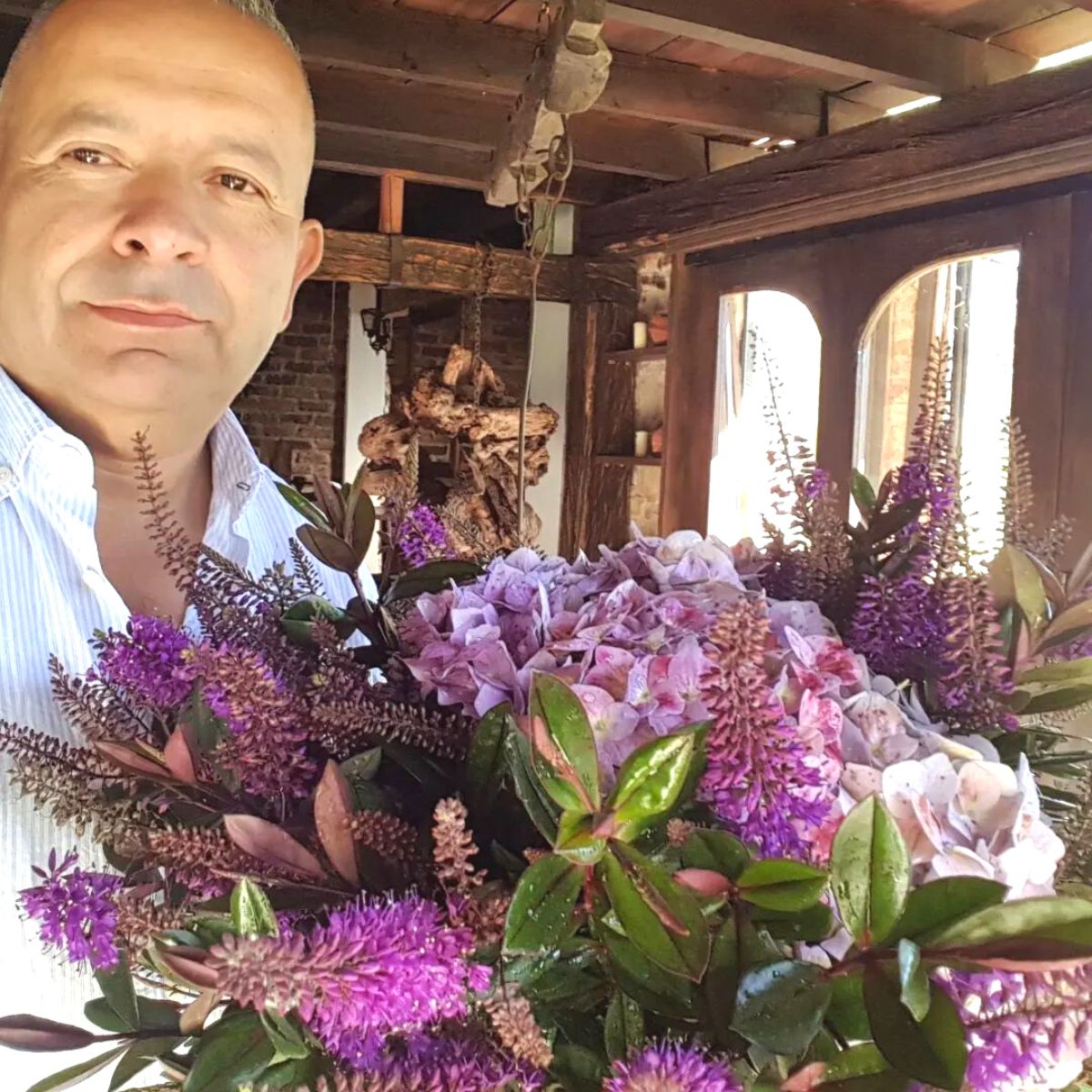 What Inspires His Competitor's Style and Floral Designs
In his quest for inspiration, Ivan Moreno looks to the traces and lines produced by plants and trees. These organic patterns, etched and influenced by environmental factors, serve as a source of wonderment for the designer. The curves of a vine, the symmetrical fractals of a fern, and the network of veins on a leaf all contribute to the visual appeal and inspiration that Ivan seeks to express in his floral compositions.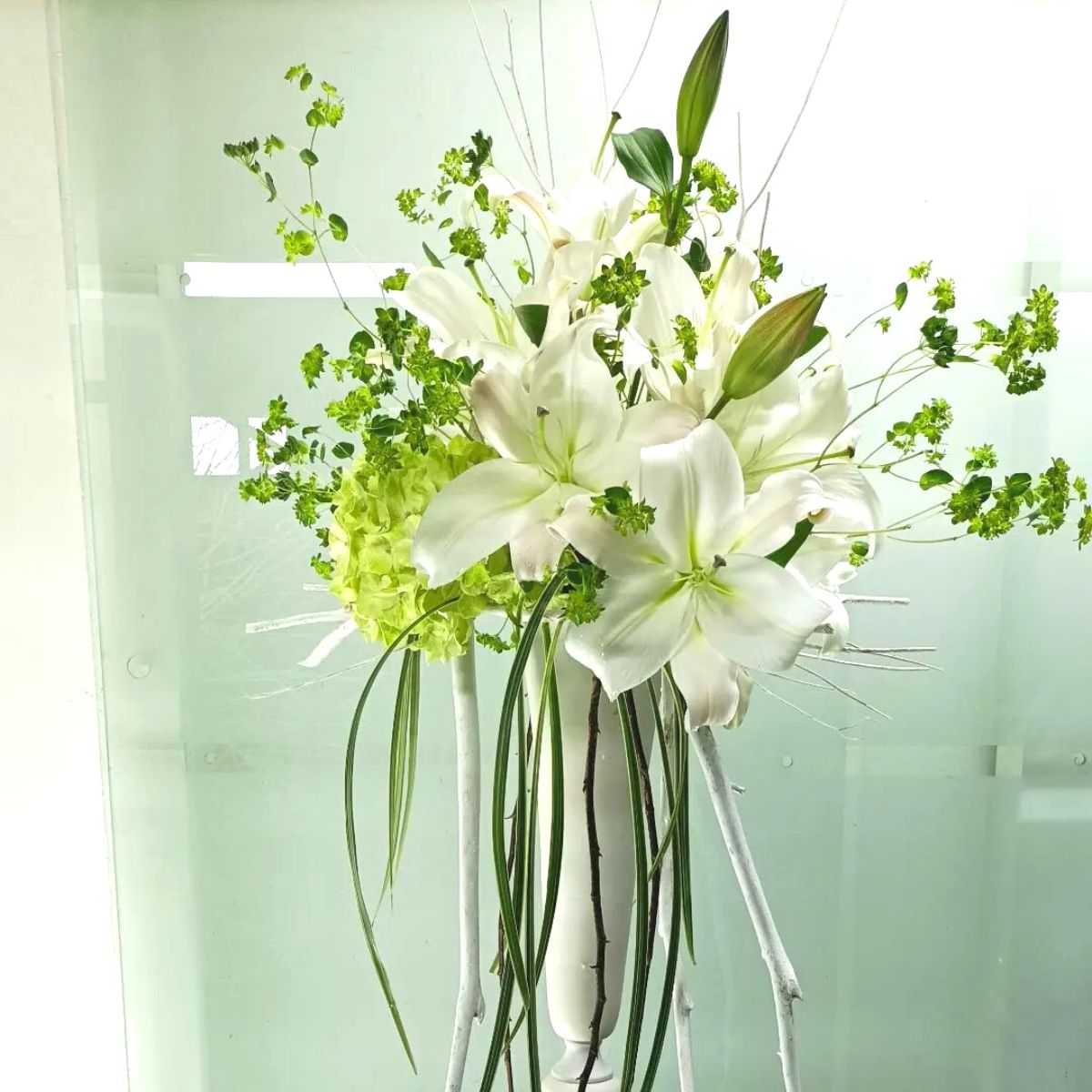 By infusing these details into his designs, he seamlessly connects the aesthetics of the botanical world with the artistry of his arrangements, and this is what is leading him to compete in the Interflora World Cup 2023. Find out more about all the Interflora World Cup competitors that will be traveling to Manchester this year!
Photos by @ivanmorenoflorista.