Green Circle Growers is repeatedly ranked a Top 10 Greenhouse by Greenhouse Grower Magazine. One of its signature products is the phalaenopsis. This is the story of how a vegetable farmer switched to horticulture, becoming a highly successful grower of these orchids, and many more plants.
One of the Largest Greenhouses in North America
Green Circle Growers owns one of the largest greenhouses in North America, spanning more than 150 acres of indoor growing space. The company has two flagship brands: Just Add Ice® and Wild Interiors™. Just Add Ice provides plant enthusiasts with easy-care Phalaenopsis orchids and other houseplants, including money trees, anthuriums, and bonsais. All plants in the Just Add Ice line can be watered weekly with ice cubes. Wild Interiors brings the outdoors inside with a wide collection of succulents and foliage plants grouped into four collections: Bohemian Dreams, Woodland Whimsy, Tropical Oasis, and Desert Retreat.
In this interview, we focus mainly on their prime product phalaenopsis, the role of the breeder, the grower, and the North American consumers.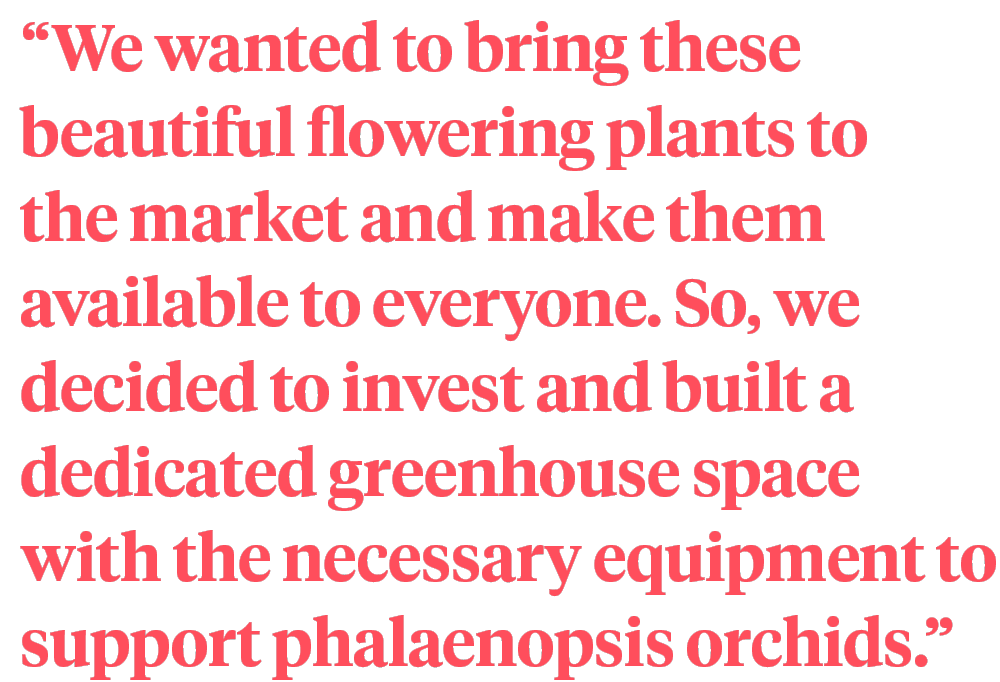 Interview With Two Enthusiastic Narrators
In this Q&A, Marketing Director Louisa Martone and Director of Growing Marcel Boonekamp are enthusiastic narrators who happily and proudly tell about all that Green Circle Growers is about, including the important role of one particular breeder from the other side of the Atlantic, Floricultura of the Netherlands.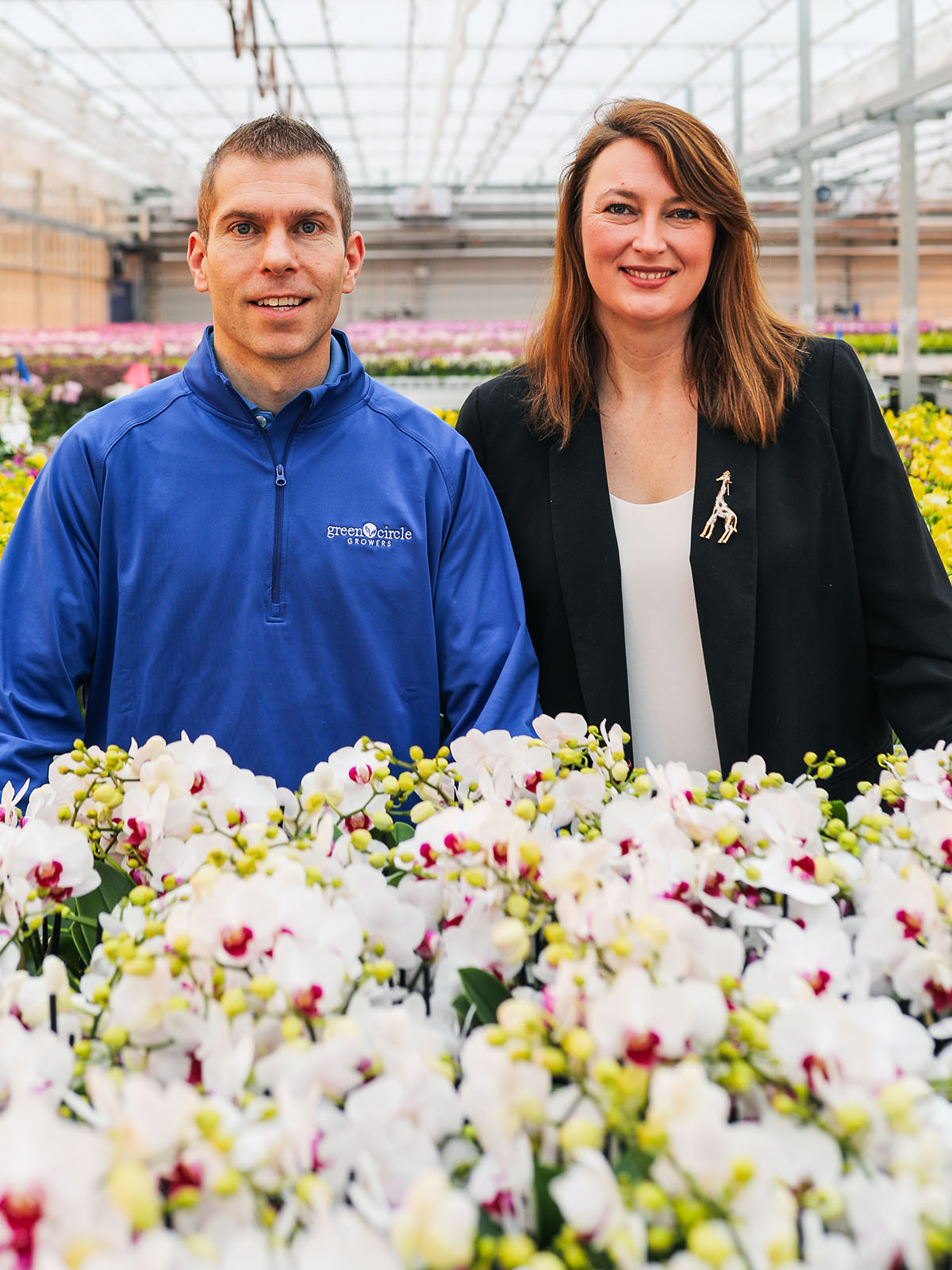 Marcel Boonekamp and Louisa Martone
Can you tell us something about the history of the nursery?
"Established in 1968 by John van Wingerden as a vegetable farm, Green Circle Growers has remained family-owned and operated with the third generation of Van Wingerdens now running the Oberlin, Ohio-based greenhouse operations. Today we are known in particular for growing premium high-quality orchids, anthuriums, bromeliads, and tropical foliage. But Green Circle Growers is also an expert grower in spring bedding, and seasonal offerings such as Easter lilies, hydrangeas, primrose, poinsettias, and much more.

At Green Circle Growers, our mission is to make life better with plants. In addition to growing a high-quality plant for people to enjoy, we also strive to be environmental stewards within the horticulture industry by reducing the carbon footprint of our day-to-day operations. We achieve this through practices designed to provide a positive impact on the environment like rainwater harvesting for irrigation, heating our facilities with recycled wood boilers, and recycling and reusing plastic growing trays, just to name a few."
What is the current status of American floriculture and its growers?
"We're seeing increasing demand across all of our product portfolios – both online and in-person at retail outlets. There's a new generation of consumers interested in plants, which is fantastic for our industry as a whole.

More specifically, according to the 2020 Prince & Prince U.S. Consumer Floral Tracking Survey, the percentage gain for potted plants was nearly double that of cut flowers. Potted Indoor Plant purchases from 2007-2019 were up 40.8% versus fresh cut flower purchases at 19.2%.

Most floral categories witnessed some declines in the incidence of purchase over the past 20 years, except the potted orchid (8% in 2000; 16% in 2019), which showed increases in the incidence of household purchase over time. Green Circle Growers' research shows that spending and interest in potted indoor plants is up since pre-covid times (2021 vs 2019)."
What made you decide to grow phalaenopsis?
"Green Circle Growers has been fueled by our Dutch entrepreneurial spirit, which is how we have evolved from a vegetable farm to who we are today.

For many years, only a handful of growers in North America produced phalaenopsis orchids, which made them inaccessible to the masses. Our interest in orchids sparked years ago when we visited orchid growers in the Netherlands. We saw what a beautiful and versatile crop this was, and also saw an opportunity within the North American market. We wanted to bring these beautiful flowering plants to the market and make them available to everyone. So, we decided to invest and built a dedicated greenhouse space with the necessary equipment to support phalaenopsis orchids. And we started branding them under the label Just Add Ice®."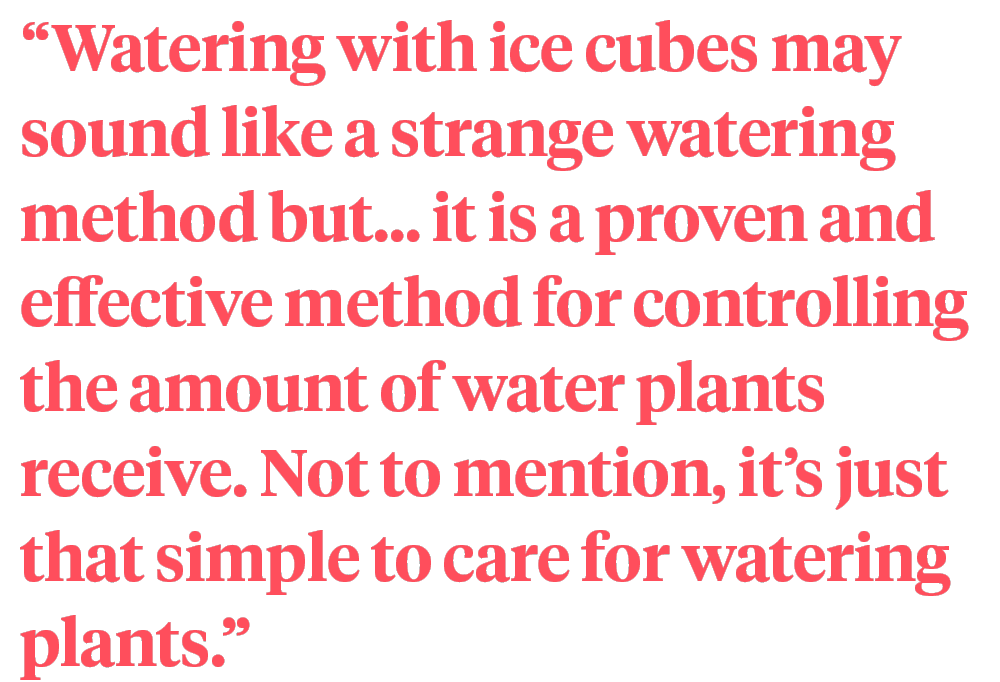 You just mentioned your brand Just Add Ice. What's the purpose of this branding?
"As the largest orchid producer in North America, Just Add Ice seeks to make orchids more accessible, approachable and affordable to consumers in the United States and Canada. We produce more than 8 million phalaenopsis orchids in various sizes and colors each year in 33 acres of dedicated greenhouse space. We offer 150 varieties of orchids in multiple color options, including pink, salmon, white, purple, yellow, white with spots and other unique hues. They come in three sizes based on pot diameter: mini (2.5"), petite (3"), and classic (5").

Phalaenopsis orchids can be used for virtually any occasion – from adding a splash of color to a dining table or kitchen... to making an excellent gift for Mother's Day, the Holidays, or any special day because of their easy care and maintenance; and they are child- and pet-friendly.

A little more about Just Add Ice… Let's start by digging a little deeper into all this talk about "watering with ice cubes". This may sound like a strange watering method but... It is a proven and effective method for controlling the number of water plants receive. Not to mention, it's just that simple to care for watering all Just Add Ice plants."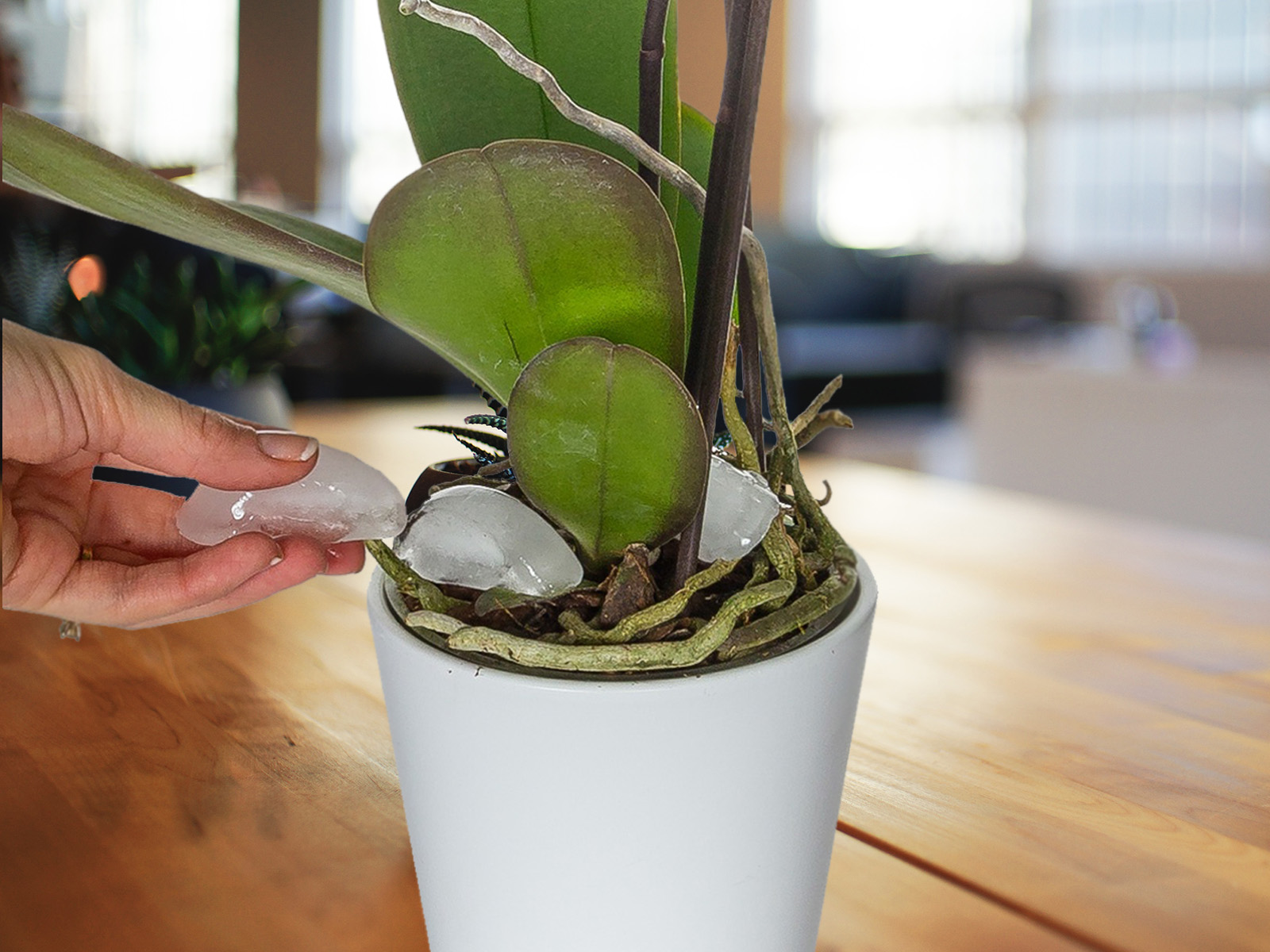 Just Add Ice
"By providing our plant parent with this simple care instruction, it helps plant owners avoid over- or under-watering and ensures the root system absorbs water evenly.

Ensuring orchids get just the right amount of water, without over- or underwatering is the biggest challenge for orchid plant parents. Ice watering is a convenient way to remember how much and how frequently to water. And for those Just Add Ice plant parents that struggle to remember when, weekly reminders can also be set up through our Just Add Ice website.

Ice watering has proven to be safe for orchids and does not negatively impact orchid health or appearance. And what may be most important, is that ice watering works for all plants that carry the Just Add Ice brand which includes anthuriums, bonsai, and money trees.

Ice Watering truly works. It has been included in research studies at The Ohio State University, as well as the University of Georgia with favorable test results."
How do you sell your phalaenopsis and how does that develop?
"Green Circle Growers sells Just Add Ice orchids directly to retailers across the US and Canada. We also sell directly to consumers on the Just Add Ice website.

We are positioned logistically to deliver high-quality plants across North America. It's part of our Dutch heritage and entrepreneurial spirit to use best-in-class growing practices and an infrastructure to produce a high-quality product, such as tropical foliage, right here in the middle of Ohio."
What is the main reason for a retailer, florist, or consumer in the US or Canada to buy phalaenopsis from Green Circle Growers?
"Our customers and consumers alike love Just Add Ice phalaenopsis orchids because of their high quality and breadth of color and assortment. They are available in multiple sizes and colors that can't be found elsewhere.

In addition, we have some of the world's best growers on our team – we have the talent, experience, knowledge and attention to detail that truly sets our orchids apart. They make sure our product is perfect consistently."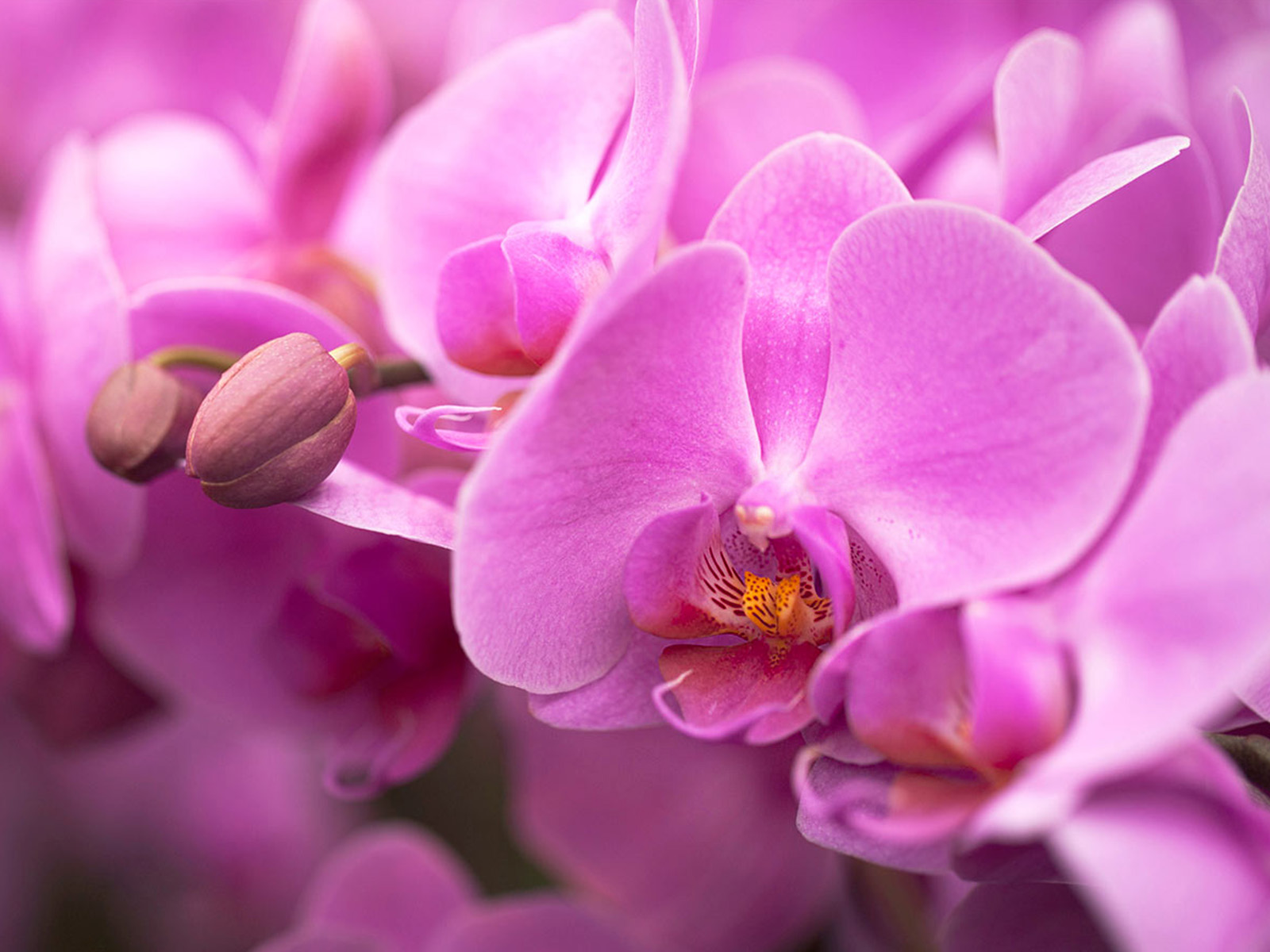 What is so beautiful about growing phalaenopsis?
"As it takes almost 1.5 years to grow a phalaenopsis from start to finish, we see that little orchid slowly develop and mature. Everything is done to keep that plant healthy and strong. Once it's ready to initiate the spike, we're always very curious how those spikes will grow. Even though we can control a lot of things, we can't control it all. Every plant is unique and that is the beauty of it. Seeing the ocean of flowers and different colors when we ship the plants, it keeps us excited year-round."
We see you grow phalaenopsis from Floricultura. Why did you choose this Dutch breeder?
"Our collaboration with Floricultura goes back to the day that we started to grow phalaenopsis, almost 15 years ago. It is one of the top breeders in phalaenopsis. Floricultura played a crucial role in making phalaenopsis a successful product that everyone gets to enjoy nowadays.

We grow from Floricultura different product lines (series). For our 2.5" and 3" program, we use several varieties from the Flowerful-series and Multiflora-series. Most of the 5" orchids are in the Standard-series that has a wide range of colors and patterns."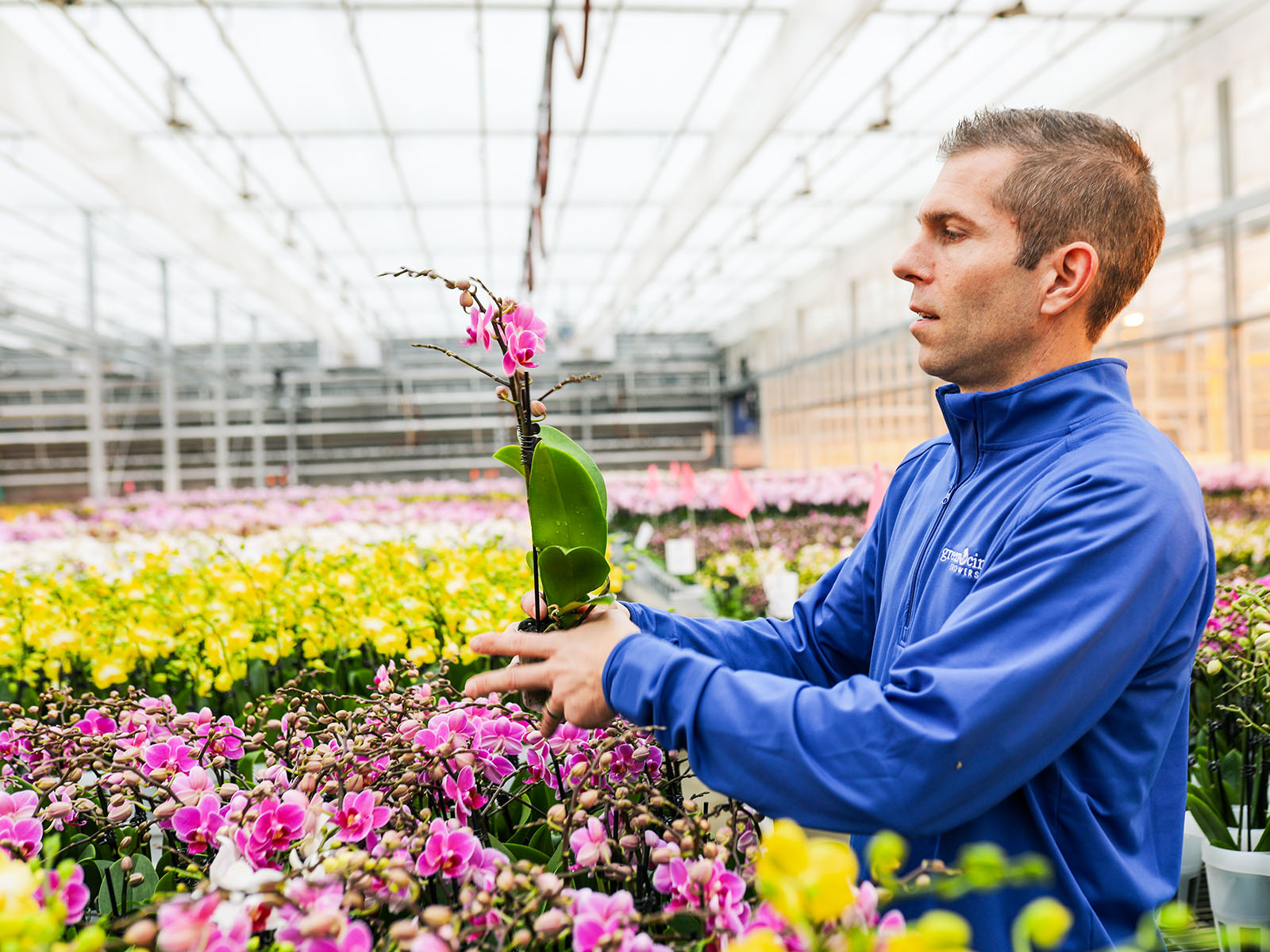 Why did and do you choose to work with Floricultura?
"Floricultura was one of the best breeders and is still at the top. If you want to produce the most beautiful phalaenopsis out there, you will want to work with Floricultura.

Finding the best varieties is a journey a grower and breeder need to do together. A breeder needs to understand what kind of product the growers want to grow, what works the growing system the grower is using, and the climate condition of where the grower is located.

They have great expertise in the cultivation of phalaenopsis. They have been in this business a long time and have a solid growing team. The account manager visits regularly to review the performance of the different orchids to help us in selecting the best varieties."
In what way do they help you as a grower?
"The relationship between the grower and breeder needs to be really strong to get good results. With Floricultura, we have that relationship. This makes us successful in growing the best varieties, while also testing the newest varieties that Floricultura has in their pipeline.

Floricultura has experts in growing orchids – and they provide a lot of support to Green Circle Growers. Orchids are a big part of our DNA today and it's a product category that we continue to grow and expand as demand increases every year.

Floricultura's head grower visits every quarter to consult in cultivation. Not only do we look at plant health, but also topics like climate, water quality, equipment, and automation. Their expertise is helping us get better at what we do.

To keep up with this demand, we need a steady supply chain – never moreso than today. Floricultura helps us with supply chain challenges and is a trustworthy, strategic vendor.

Promotion-wise, Green Circle Growers is unique in that we have a full, in-house marketing team established to promote our Just Add Ice brand of orchids. That promotion includes in-store, online, social, video, public relations, and more. Here, Floricultura provides support in understanding new genetics and mutations; and bringing new colors and variants to market."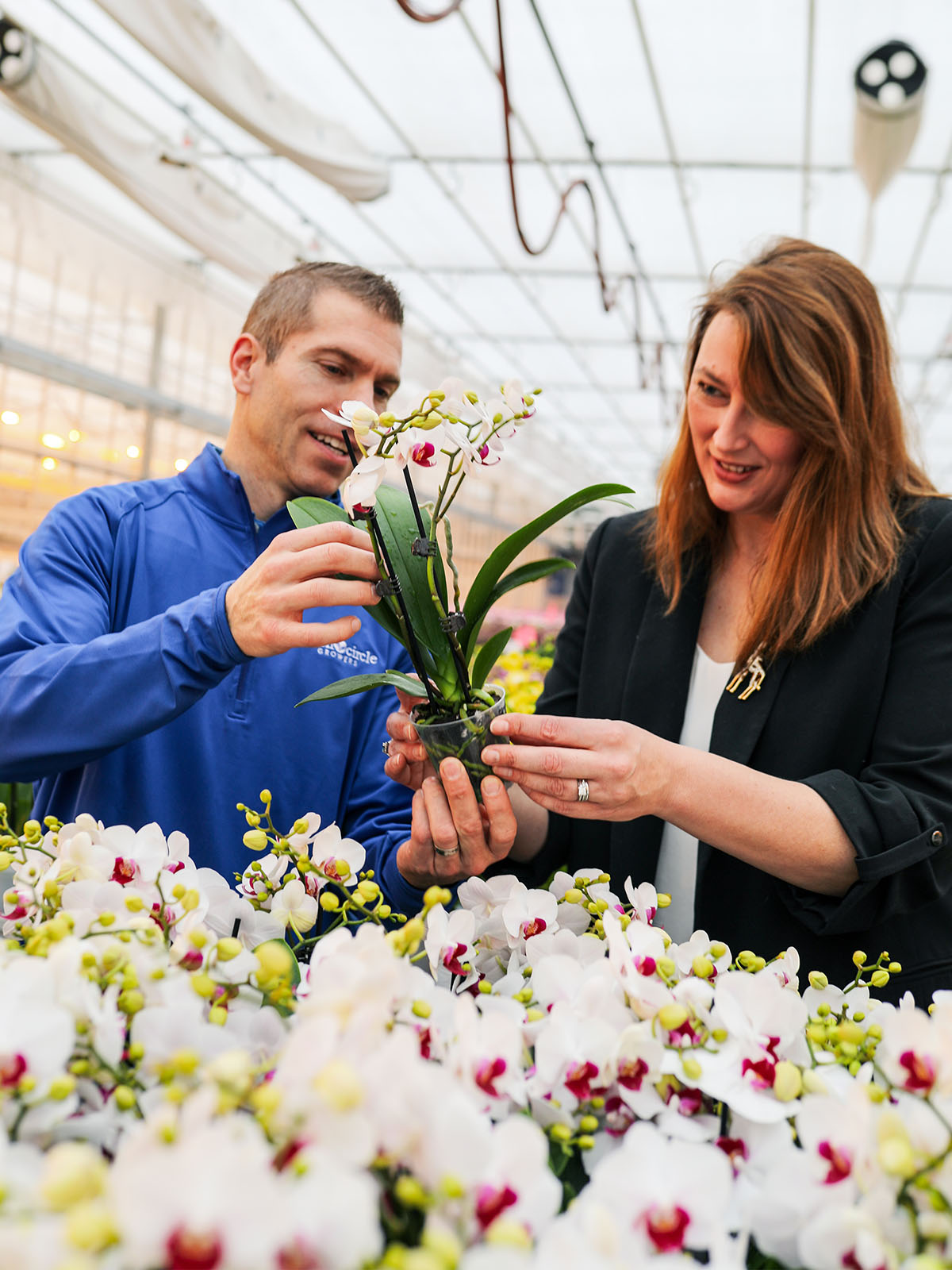 It is a difficult time for many growers with COVID-19. How do you deal with this and what does the future look like for Green Circle Growers?
"We will continue to professionalize our operations and invest in innovation to produce high-quality products that meet the diverse needs of our customers.

As it relates to orchids, Green Circle Growers' operations are highly automated, which is unique in the industry. Our team has perfected the automation so human hands only touch an orchid a handful of times from its inception to shipping. This automation not only helps create a high-quality product but also benefits Green Circle Growers when the labor is difficult to find.

That being said, we will invest in our people across all departments including Supply Chain, Marketing, Sales, IT, Business Development, and Operations. In fact, we recently announced a hiring campaign to add up to 100+ workers to our growing team of employees. These entry-level roles include such positions as general labor, growers, crew leaders, shipping/receiving, forklift operators, material handlers, and other light industrial roles. We also raised our minimum hourly rate to $17/hour for entry-level workers and are offering a $400 signing bonus and significant benefits, including medical, dental, vision, holidays, and competitive 401K matching.

We remain committed to our long-term, integrated business planning strategies to overcome global supply chain constraints. And throughout our future growth, we will remain committed to our core values – and will continue to innovate and work toward our mission of making life better with plants."