Held on February 11th at the Noir Gallery in Nairobi's Westlands neighborhood, and accompanied by lots of cocktails, flowers, fanfare, and of course, Valentine's season mood, the launch of Sip and Arrange wasn't just any other flower-filled event.
It was purposive! It sought to drive home a message; a purposeful message on the need for all Kenyans -ordinary folks in particular- to embrace the flower culture, given that the country is among the leading cut-flower producers in the world.
Attracting More Locals to Kenyan Floriculture
Rosemary Kimunya, a floral enthusiast has always loved flowers. Since her childhood growing up in rural Limuru, a town roughly 23 miles outside Kenya's capital city, Nairobi, she says floristry has always been her passion.
She is the brains behind 'Sip and Arrange', a floriculture-driven collective that she founded under her earlier brainchild, Kenya Flower Festival (KeFFLO). Sip and Arrange brings together flower lovers and enthusiasts and strives to recruit more into floriculture.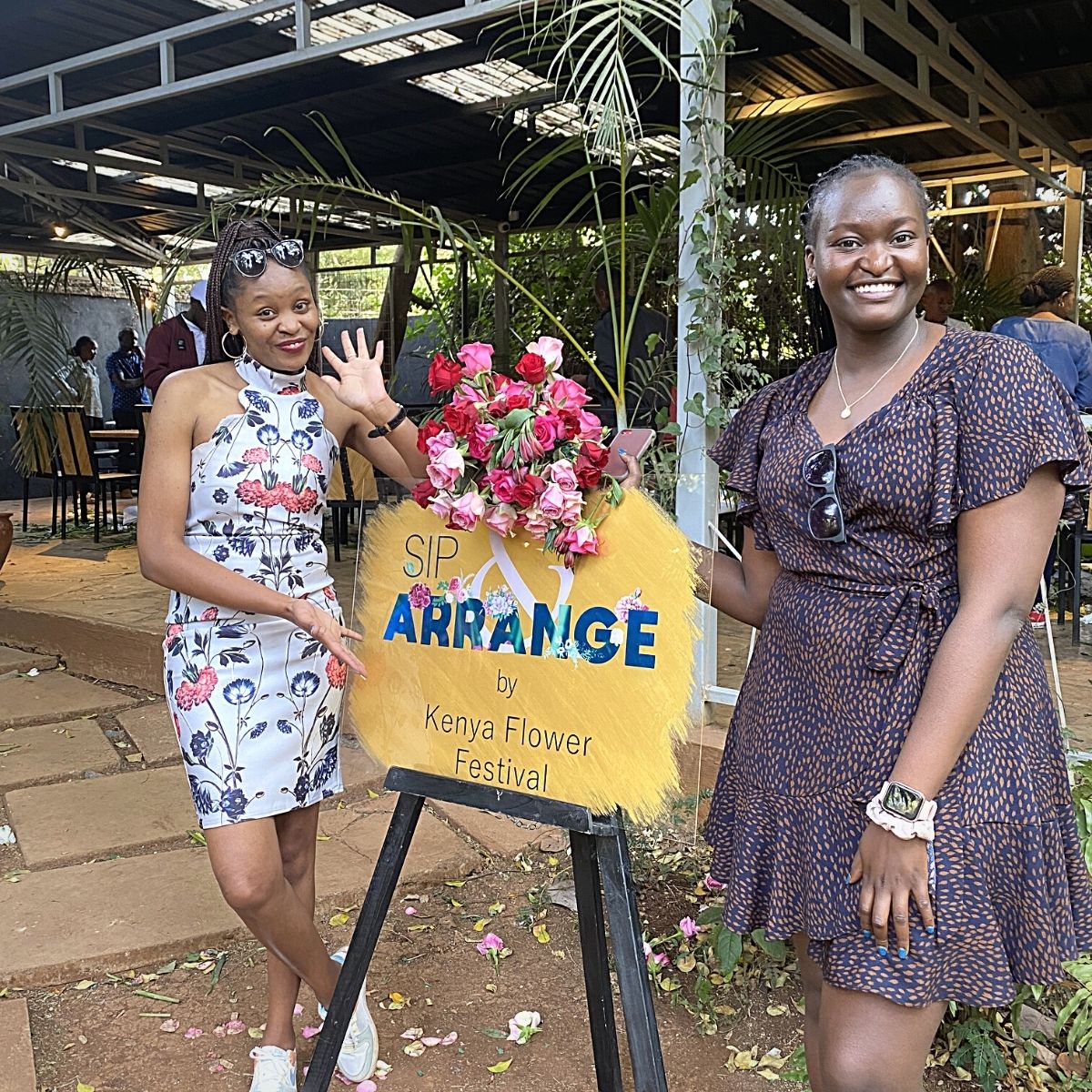 It presents them with an opportunity to learn more about flowers, perform flower-based DIY activities, create networks, and just revitalize Kenya's flower industry.
In essence, KeFFLO is an annual event that seeks to promote local consumption of cut flowers and ornamentals, especially in Kenyan homes, offices, and just about all spaces. This creates a vibrant local market for flower breeders, growers, sellers, and floral designers by connecting them to each other.
A Festival of Flowers and Art
It is a festival of flowers and art, whose main catch is celebrating and showcasing Kenyans' love for flowers, as participants enjoy beautiful outdoors, create memories, and simply have some cheer in an elegant flower-themed ambiance.
KeFFLO, at the same time, seeks to inculcate a culture of celebrating Kenyan floriculture, flowers, and ornamental plants among Kenyans, while creating a vibrant market for these products.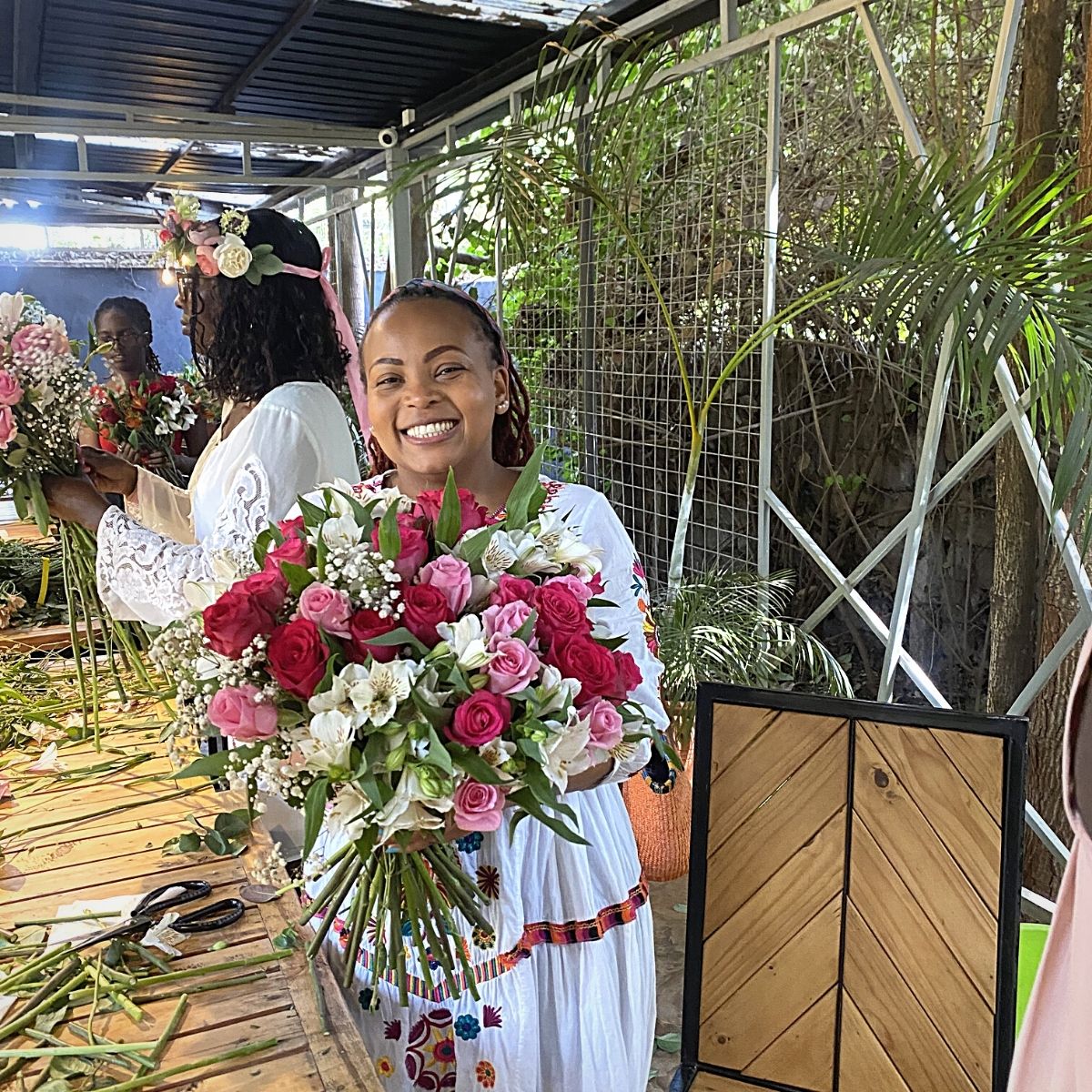 Rosemary says she had the idea of a flower festival when she realized that Kenyan flowers are celebrated in practically all parts of the world, but not so much within the country itself.
The East African country is the leading flower producer in the continent and among the top producers globally. Yet despite these milestones, many Kenyans are not quite enthusiastic about the country's floral industry, or floristry.
Why Kenyans Should Embrace the Flower Culture
Virtually all flowers produced in the country end up in export markets, with only a small fraction of ordinary Kenyans showing enthusiasm for buying the flowers. And this is mainly on special occasions.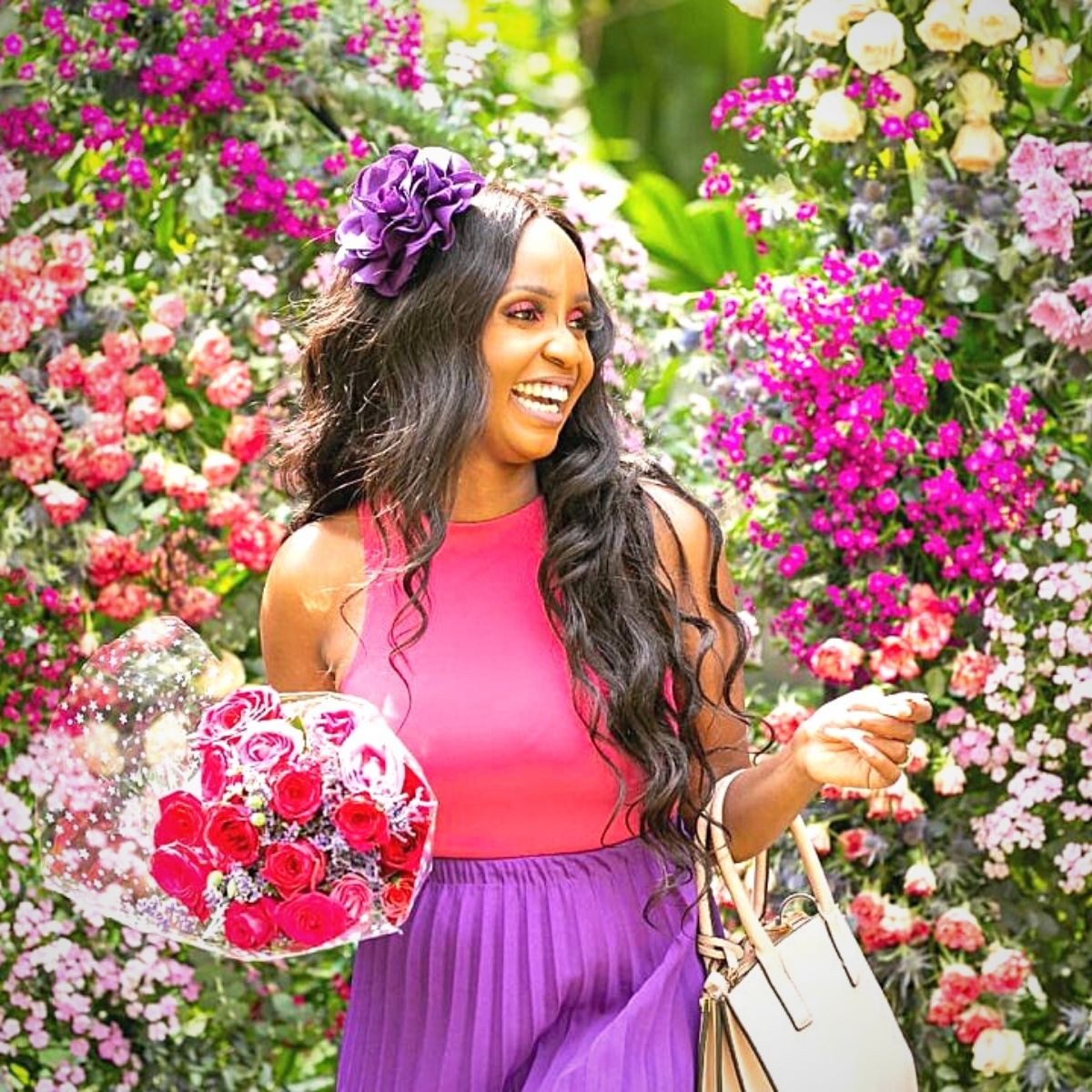 Rosemary Kimunya shares:
"Kenyans mostly think of buying flowers during special days and on holidays. On birthdays, weddings, Valentine's, funerals, or when visiting convalescents. Not so much on any random day. But that shouldn't be the case. Flowers should be bought and given away on any particular day, for all reasons and not necessarily for specific motives. Doing this promotes our country's floriculture industry."
Paying Homage to the Breast Cancer Awareness Month
In 2019, Rosemary partnered with the Kenya Flower Council (KFC), through its CEO, Clement Tulezi to actualize the idea of KeFFLO, an event that she says is now held annually in the month of October -during Breast Cancer Awareness month. The festival partners with not just KFC but also a host of other players in the flower value chain in Kenya and beyond.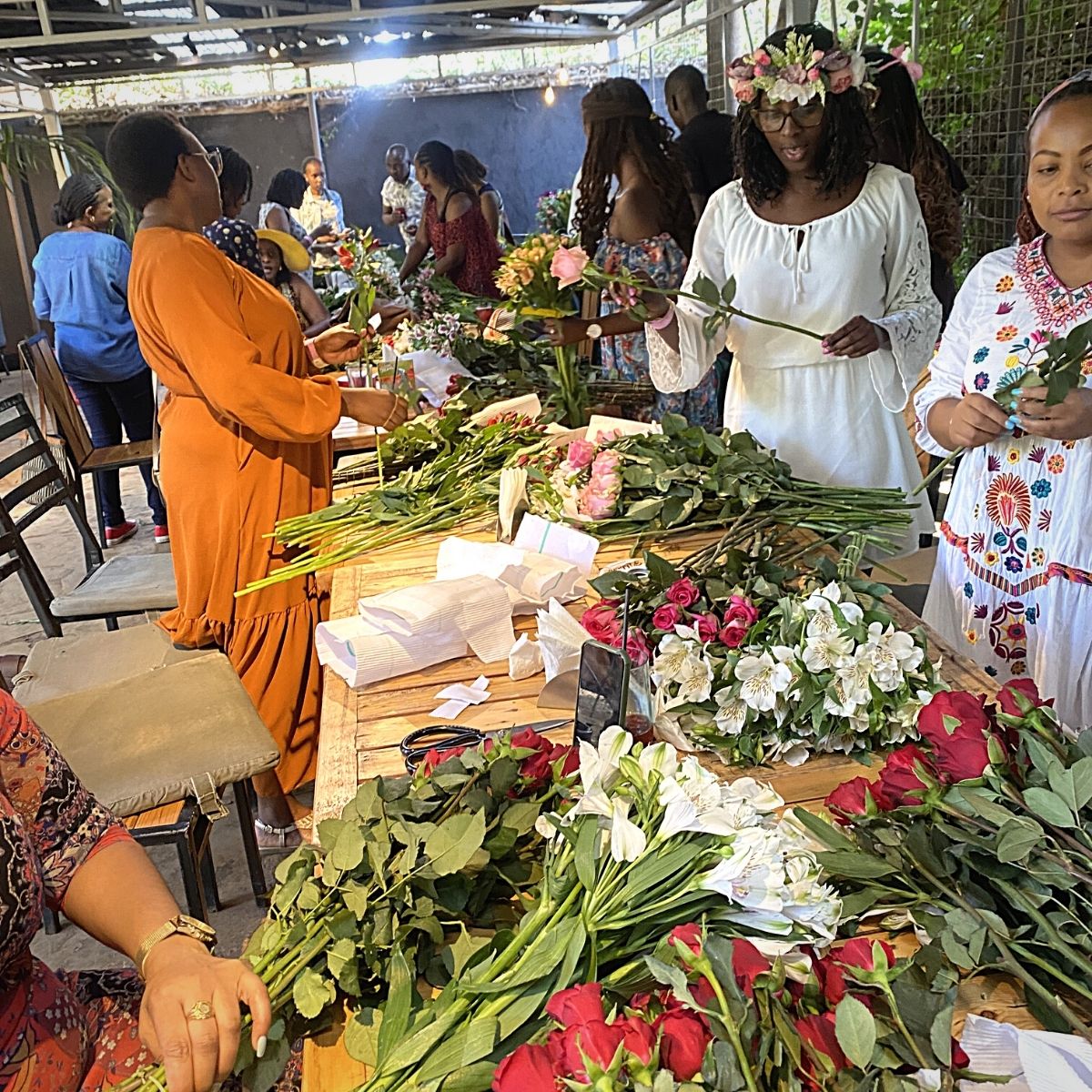 Despite being a new event, the first edition of the KeFFLO saw the fair attract many supportive partners, and guests coming from many parts of the world. Flower breeders, growers, and designers attended. Rosemary terms the 2019 event a success in all aspects.
Its second edition was however disrupted by the Covid-19 pandemic which saw restrictions imposed on gatherings and large congregations.
A Series of Sip and Arrange Events Coming Up
In the 2021 edition of the festivals, KeFFLO partnered with flower breeding company, United Selections which sponsored some of their activities including donating bouquets of roses for gifting expectant mothers in hospitals.
The continued partnership with United Selections has seen the flower breeding company sponsor this year's inaugural Valentine's Day Sip and Arrange event. She says United Selections will continue to sponsor the events.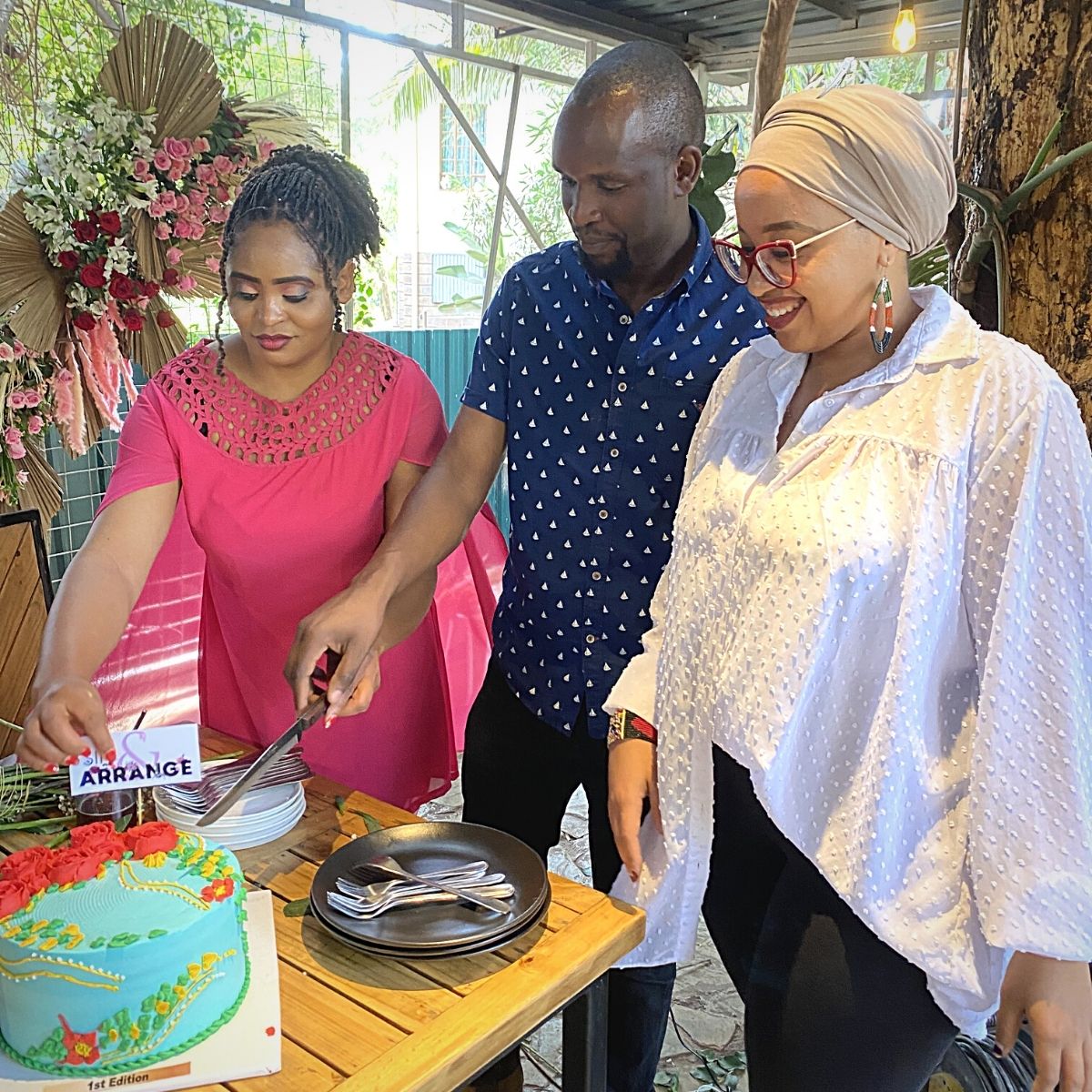 Sip and Arrange's series of events will, according to Rosemary, be held on a continuing basis on different occasions in the future. There will be a Women's Day Sip and Arrange event, a Mother's Day Sip and Arrange event, a Christmas Sip and Arrange event, and many more.
Stay tuned so you can schedule a date for the next one!
Photos courtesy of Kenya Flower Festival