At the end of May, the historic center of Leverano hosted a prestigious and memorable event dedicated to floral art: "Leverano in Fiore". The event offers two days to pay homage to the extraordinary world of flowers. The Municipality of Northern Salento is one of the nerve centers of all of Southern Italy. Thanks to the great work done by local horticultural companies, Ivan Bergh, Anna Maria Spedicato, and Francesco Durante, the city of Leverano, and its association, this event got visited by thousands of people. They are the glue to make this all happen. Arteflorando, a competition that takes place in the streets of Leverano is why floral designers from all over the world want to be there and why many are involved in decorating the city: Leverano in Fiori.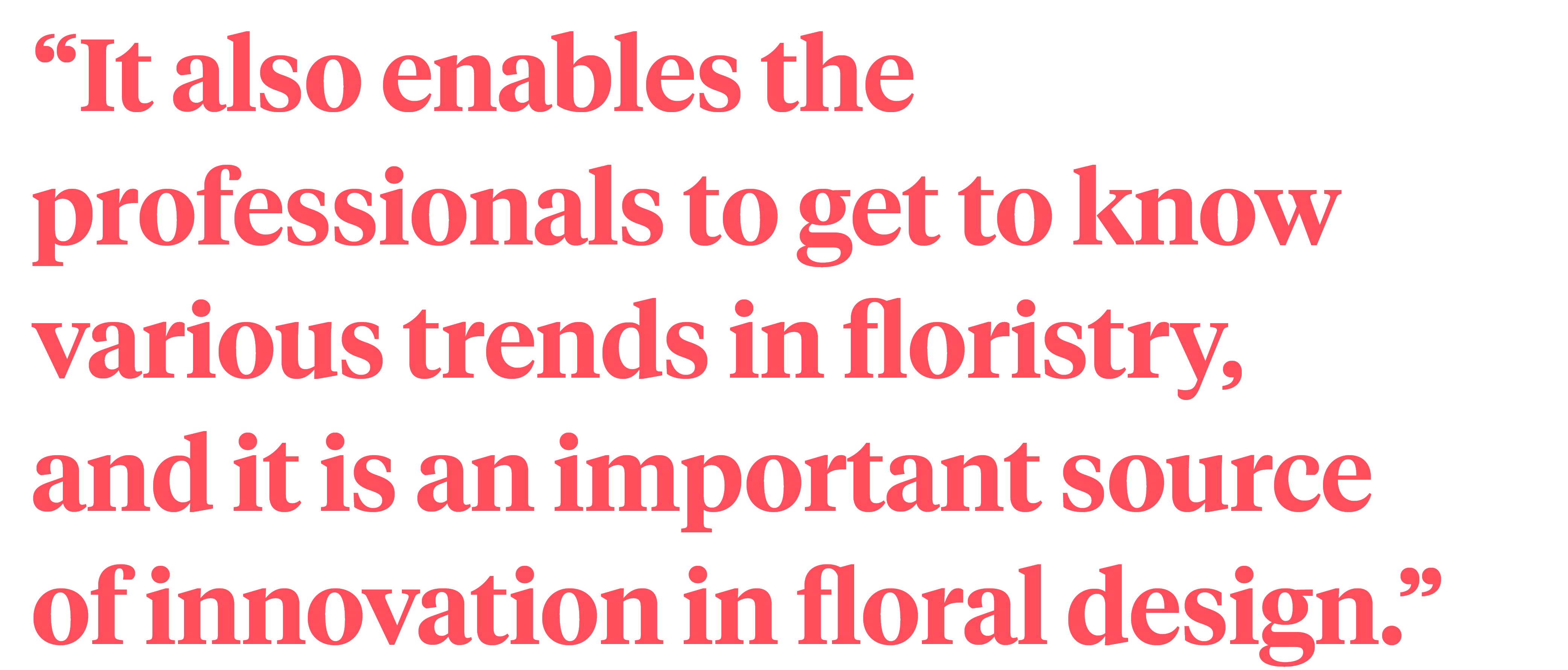 Leverano in Fiori and Arteflorando
During the event, the historic center of Leverano is transformed into a flower village. It welcomes more than 50K visitors who come from all over Puglia and from various European countries, ready to be amazed by the spectacular flower arrangements that enrich everyone. The alleys, the streets, and many historic houses are decorated with flowers. "Leverano in Fiore" is an absolute triumph of colors and scents. Indulge in the enchantment of all senses. Furthermore, "Leverano in Fiore" is also the right place to taste some of the gastronomic excellences typical of the Salento area with the various stands located in the historic center. Of course, music also has an important space, thanks to the participation of various local artists.
And the prestigious contest Arteflorando, organized by Ivan Bergh, brings high-level floral design to the streets. With a strong technical committee with Elenore Comuzzi, and a jury with Marios Vallianos ( president), Simon Ogrizek, Ivan Bergh, and Aija Zagarina, the 3 tasks floral designers get in two days, are being judged.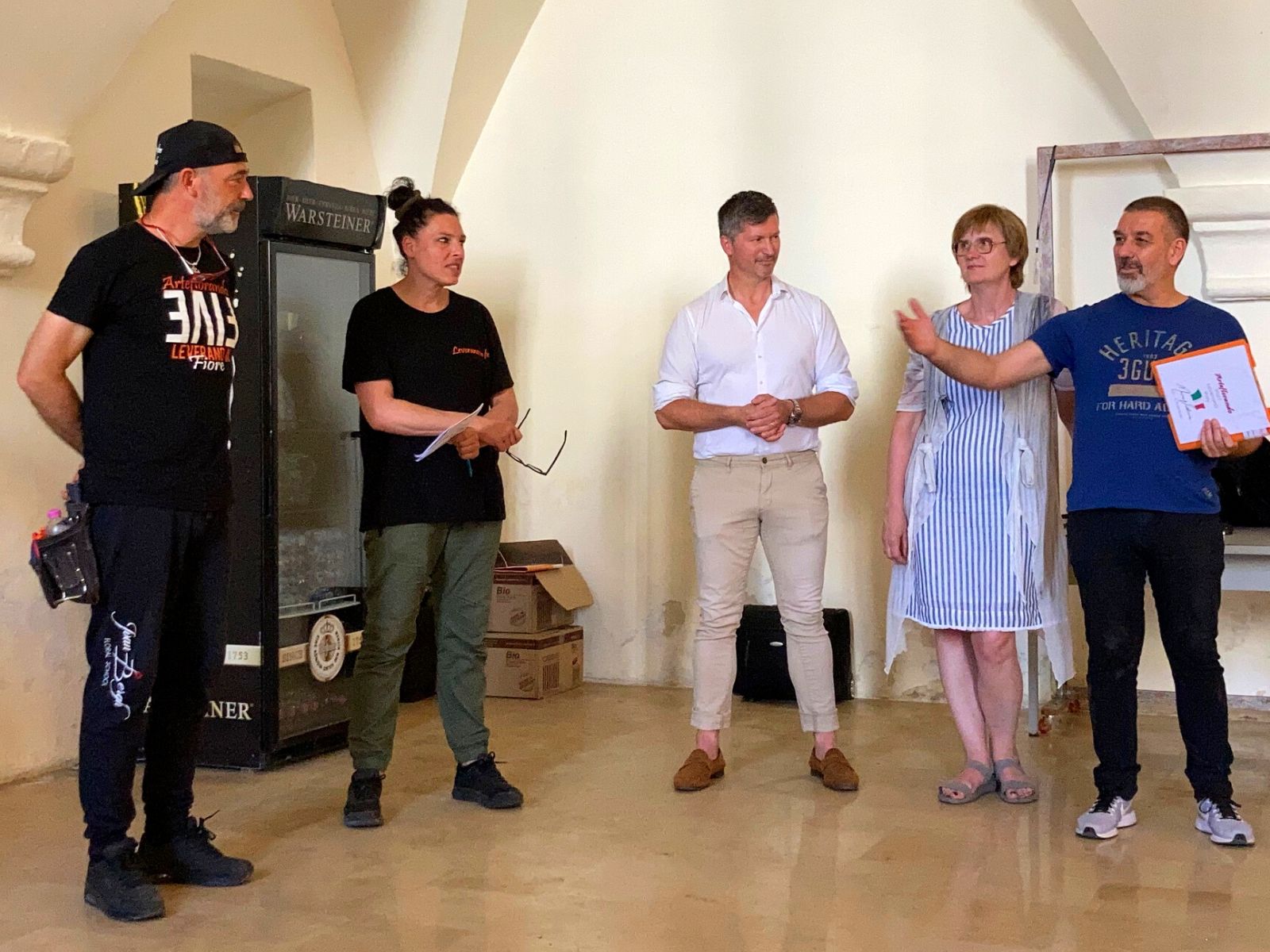 The contest serves as a comparison of skills, craftsmanship, and creativity between florists originating from different countries. It also enables the professionals to get to know various trends in floristry and it is an essential source of innovation in floral design.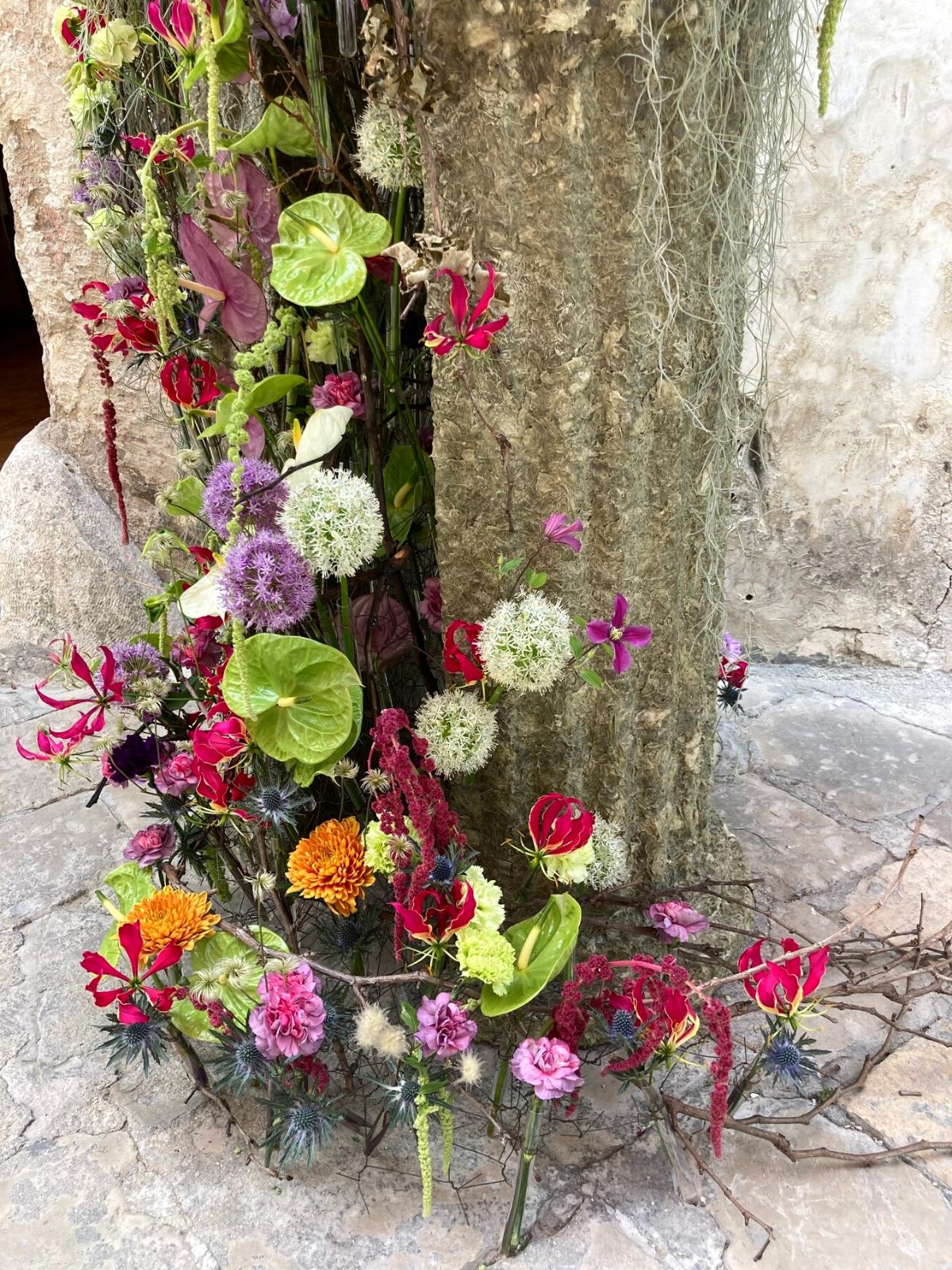 Task Descriptions for Arteflorando
Task 1
"There is always light at the end of the tunnel"
Life is full of Juxtapositions. Universal laws keep always the light after the dark. It was the job of the designers participating to create a design that shows that there is still hope, there is still light at the end of the dark tunnel. The first one in this category was the team Latvia: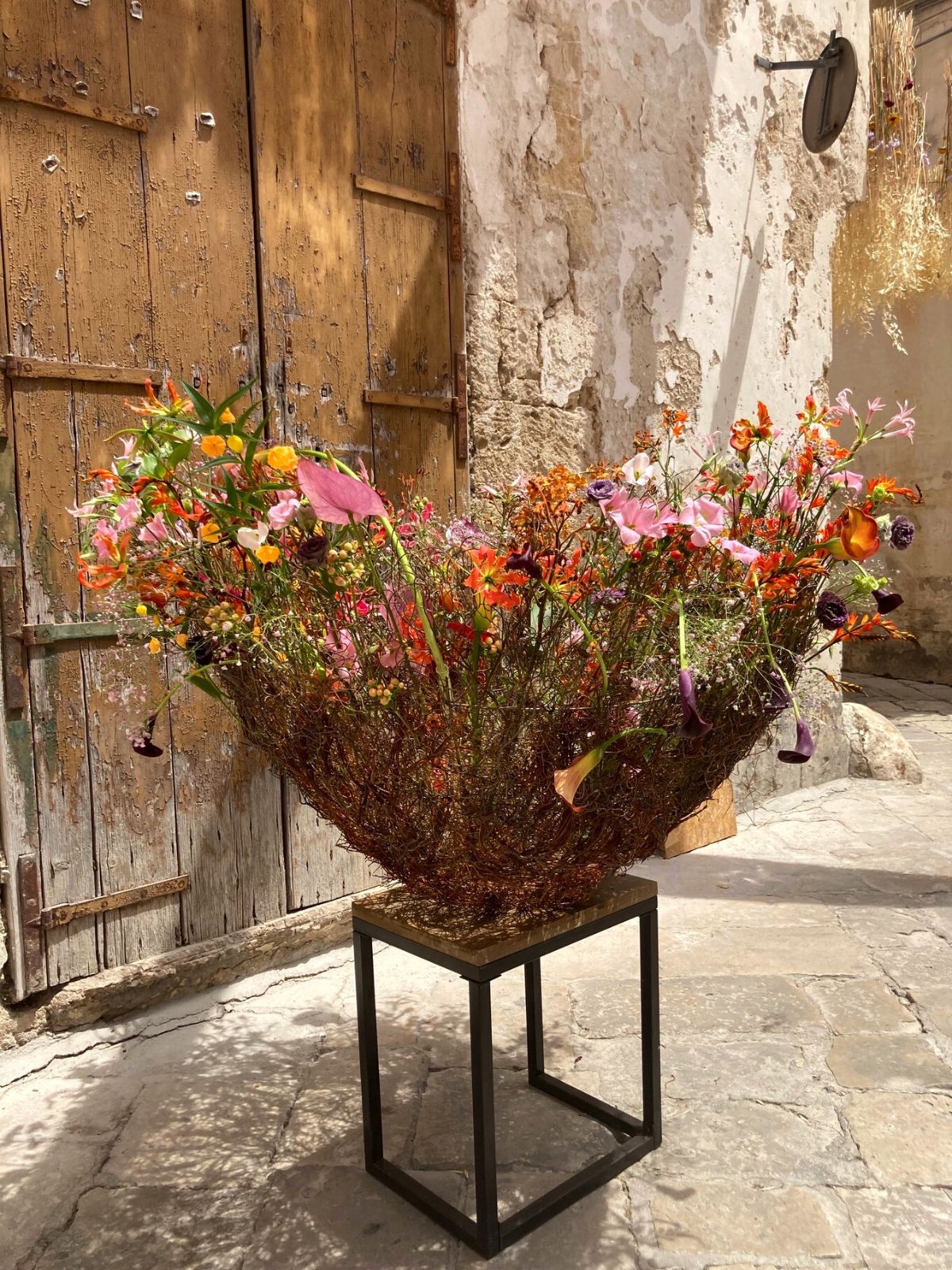 Task 2
"Surprise arrangement"
This surprise assignment was a carriage that had to turn into a monothematic decoration (Decoration of an item with one kind of flower which will be provided by the organizers) For this arrangement, Naranjo Roses sponsored 200 Freedom Roses for each designer. The first one in this category was the team of Greece: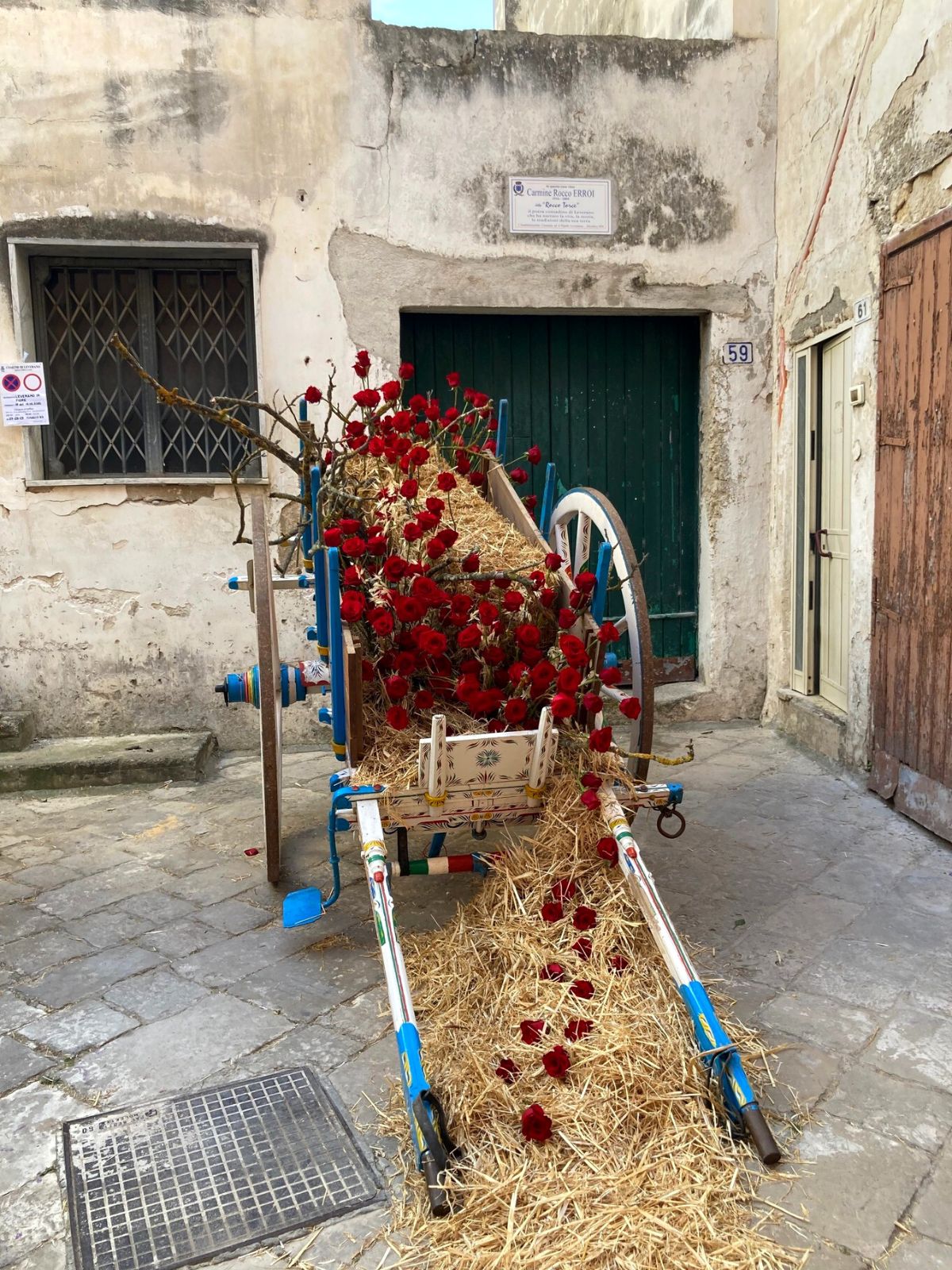 Task 3
"Bouquet"`
This bouquet had to be made with a surprise package of flowers. Floral designers could prepare a structure to make this bouquet, but it was not obligated. And from the flowers, they could make their own choice which to use. The first one in this category was the team of Latvia, Mother, and daughter, Sanita and ...They also became overall winners!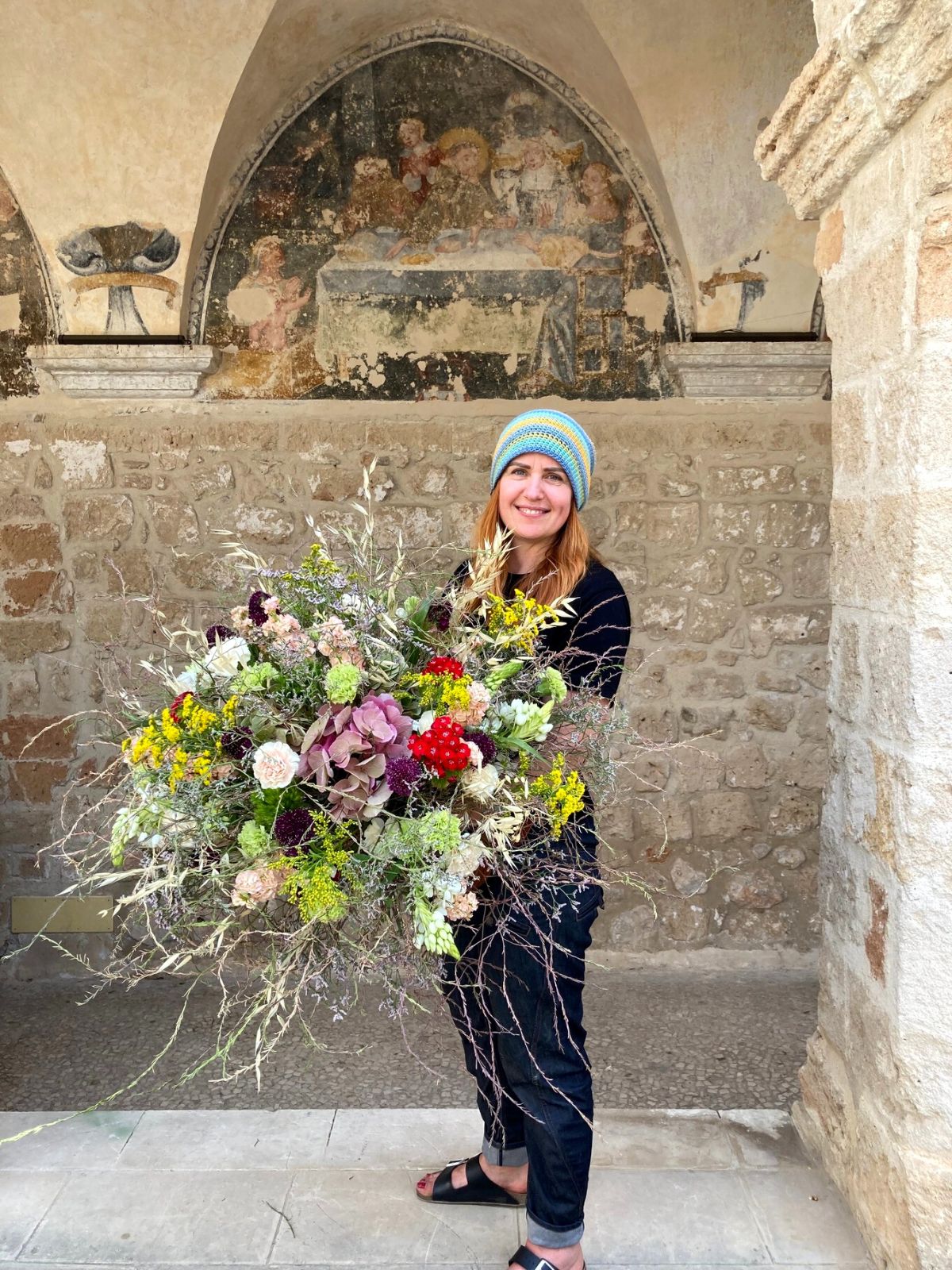 Designs Producers Leverano in Fiori
All producers from Leverano also participate in a competition: they make a floral design in a street or an alley or a historic place and there's a first, second, and third prize. What they all do is exceptional. Here's an impression of what you can expect. Last but not least, streets are decorated by teams of florists. This year there were teams from Estland, Ukraine, Belgium, Italy, and more...
Keep an eye on the agenda on Thursd for next year's dates.