After almost a year of campaigning, nominations, two rounds of voting, and judging, the time had come: the announcement of who would receive the Glazen Tulp Award 2022-2023. And the winner is Lily Apricot Fudge by grower Bredefleur!
Winner Glazen Tulp Award 2022-2023
After two years, due to COVID-19, without a live award ceremony and with award winners in five different categories, it was a very festive evening for all nominees in the five different award categories.
In the category 'Cut Flowers' the undisputed number 1 is this beautiful and bizarre Lily Apricot Fudge that is grown in the greenhouses of Bredefleur. It was the jury's and voters' favorite. Or, as the jury describes it:
"This flower is truly innovative! What a topper in the lily range. Consumers will cut away the stamens, though. But the ornamental value lies in the flower being totally different."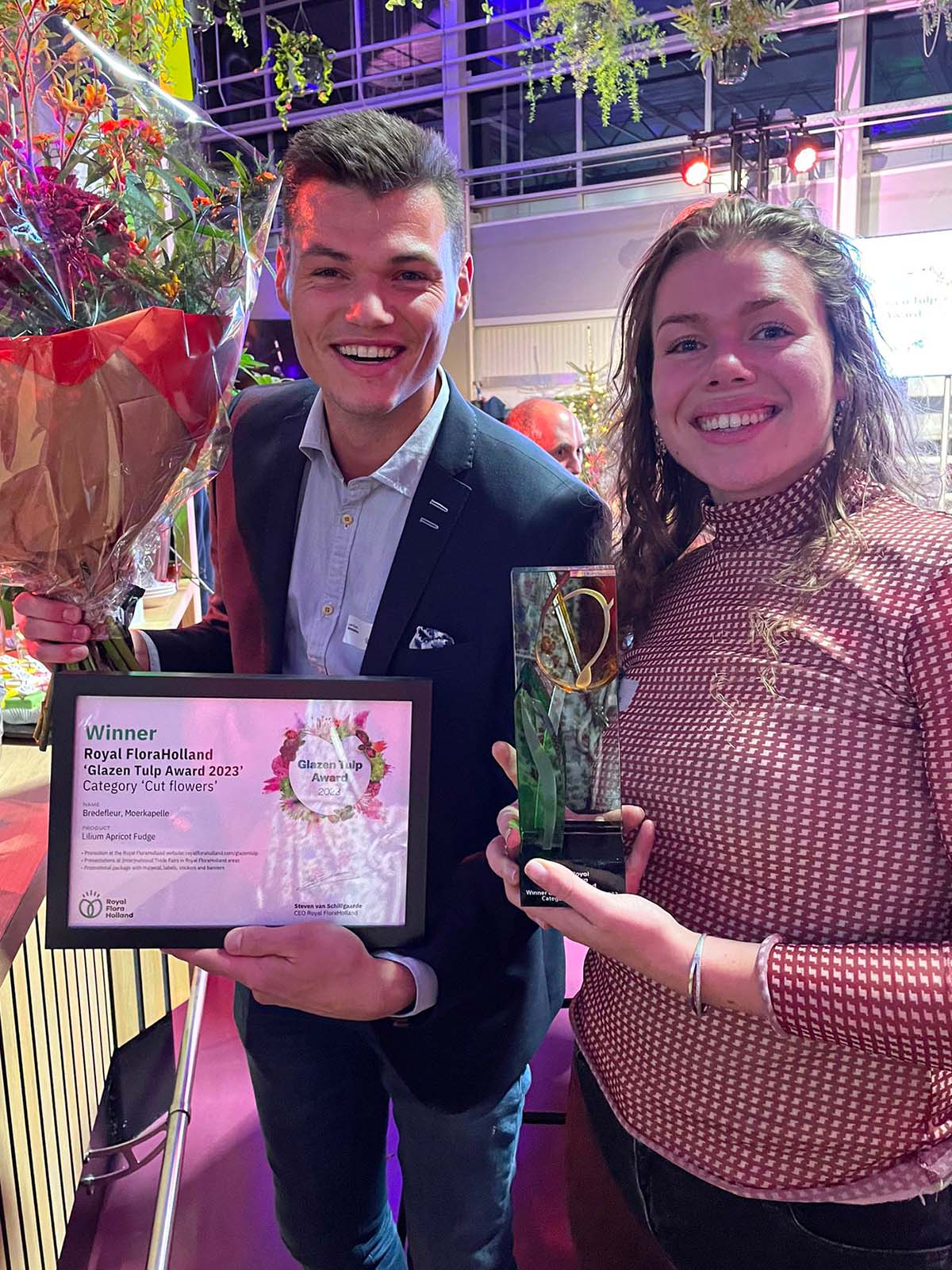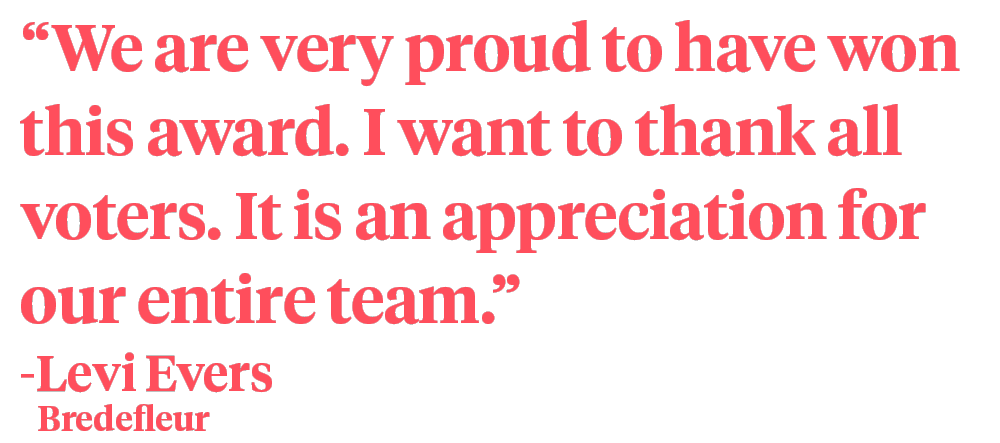 Bredefleur is Thrilled
It is obvious that everyone at Bredefleur is absolutely thrilled to win this prestigious award. Grower Levi Evers is over the moon in his reaction:
"We are very proud to have won this award. I want to thank all voters. It is an appreciation for our entire team. So, I also especially thank our people at Bredefleur, because without them this would not be possible.

For Bredefleur it means an extra reward for the effort everyone has put into this! We all feel like winners.

I think it's Apricot Fudge is an incredibly beautiful lily because no lily has such a special shape as this one. All flowers on the stem look like crowns."
BFF - Bredefleur Friends
Bredefleur has been very busy lately bringing their lilies to a higher level. With its campaign BFF - Bredefleur Friends this grower has chosen a path to reach out to designers, to invite them to share their lily creations in order to inspire the floral chain and tell the world how beautiful lilies are. The growing popularity of lilies, and particularly odd shapes like this Apricot Fudge, have led to a deserved Glazen Tulp award.