One of the most beloved roses from
De Ruiter's
London Party® series is the London Eye rose. And yes, this variety is as spectacular as its namesake that people from all over the globe come to admire in London's city center. With its sweet and romantic shades of pink and a classic garden rose shape, London Eye deserves to be in the spotlight.
The Romantic London Eye Rose
The London Eye rose blooms into very large, soft pink flowers. The flower shape resembles that of a garden rose: the composite heart is filled with many small petals that reveal themselves when the rose blooms open. London Eye has a romantic, vintage look and combines beautifully with wild flowers in a casual bridal bouquet but looks just as glorious all by itself in a vase or arrangement.
Beauty in Its Nuances
The beauty of London Eye can be found in its nuances; soft pink outer petals that gradually move toward a peachy center and a lovely light fragrance that a true garden rose just can't go without. Many layers of petals that give this variety a full, fluffy look. On top of that, London Eye has a good vase life and with the proper flower care, this rose can be enjoyed for days and days.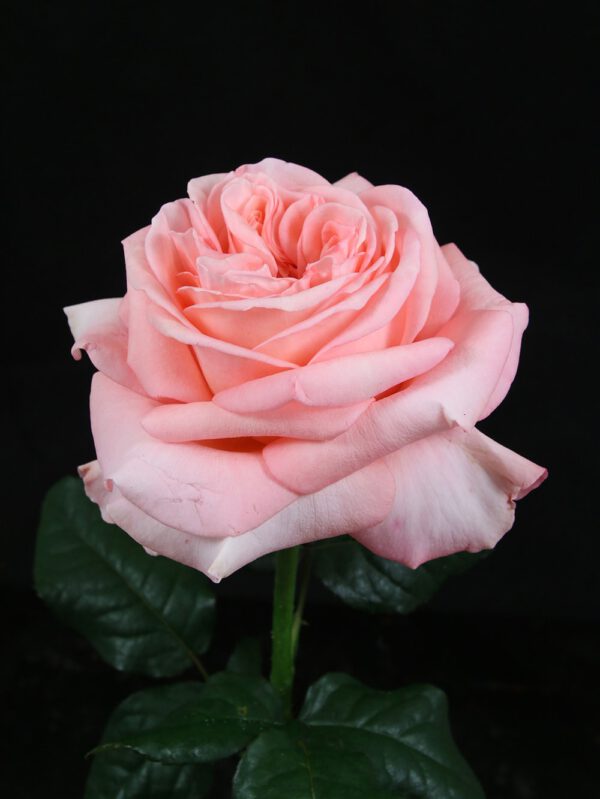 Genetic Sisters of the London Eye Rose
Where roses are grown, rose mutate. It can be disappointing when we have come to love a rose for its color, then find that its color has changed. It may have changed suddenly or over the course of a season or even several seasons. The plant that produced pink flowers last summer may be producing red ones this year, or the warm yellow rose bush turns red. Sometimes, two colors of flowers appear on the same plant. These 'accidents' happen all the time and sometimes lead to new varieties. Industry professionals often call these mutations 'genetic sisters'.
What's in a Name?
London Eye has mutated a couple of times of the years, and this led to De Ruiter's London Party® series. Because besides London Eye, there are now other attractions to admire in this series, all aptly named. For instance, the London Bell rose, which comes in a striking hot pink color. Or the London Bridge rose, with its lovely buttery yellow petals and pretty green stamen in the center of the bloom.