Artists Wona Bae (South Korea) and Charlie Lawler (Australia) from Loose Leaf are a collaborative duo based in Melbourne, known internationally for their installations and sculptures that navigate the visceral and symbiotic connections between people and nature.
The Creative Evolution of Loose Leaf Studio
As artists, Wona Bae and Charlie Lawler have walked an ever-shifting path of creative evolution since first meeting in Germany in 2004. Their partnership has since explored a variety of artistic persona's, pushing their unique yet cohesive backgrounds, which have seen them both surrounded by nature and art, to a point that they now – with their identity firmly established in Loose Leaf – occupy a singularly unique area of the creative landscape.
Creating Dialogue With Surrounding Space and Architecture
Their installations are often site-specific and create a dialogue with the surrounding architecture or space. Their artworks deconstruct and distort familiar natural forms and present new landscapes to be considered and explored. Bae and Lawler present the natural world as active and central in an era of polarisation, inequality, inaction, and apathy. The duo's work combines installation, sculpture, relief, sound, and photographs documenting ephemeral interventions.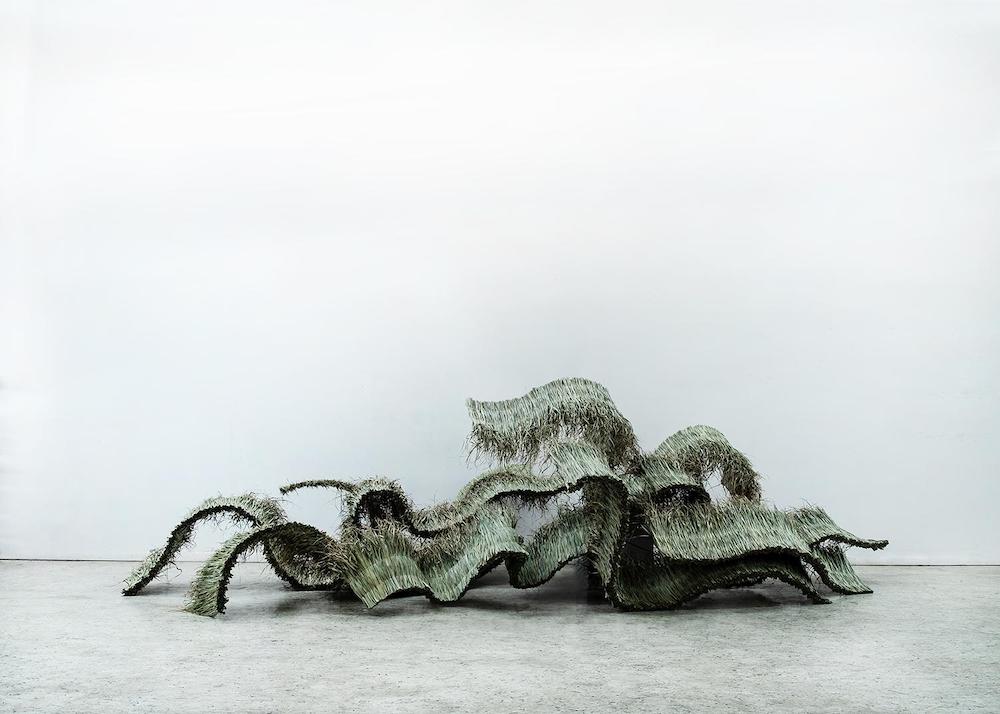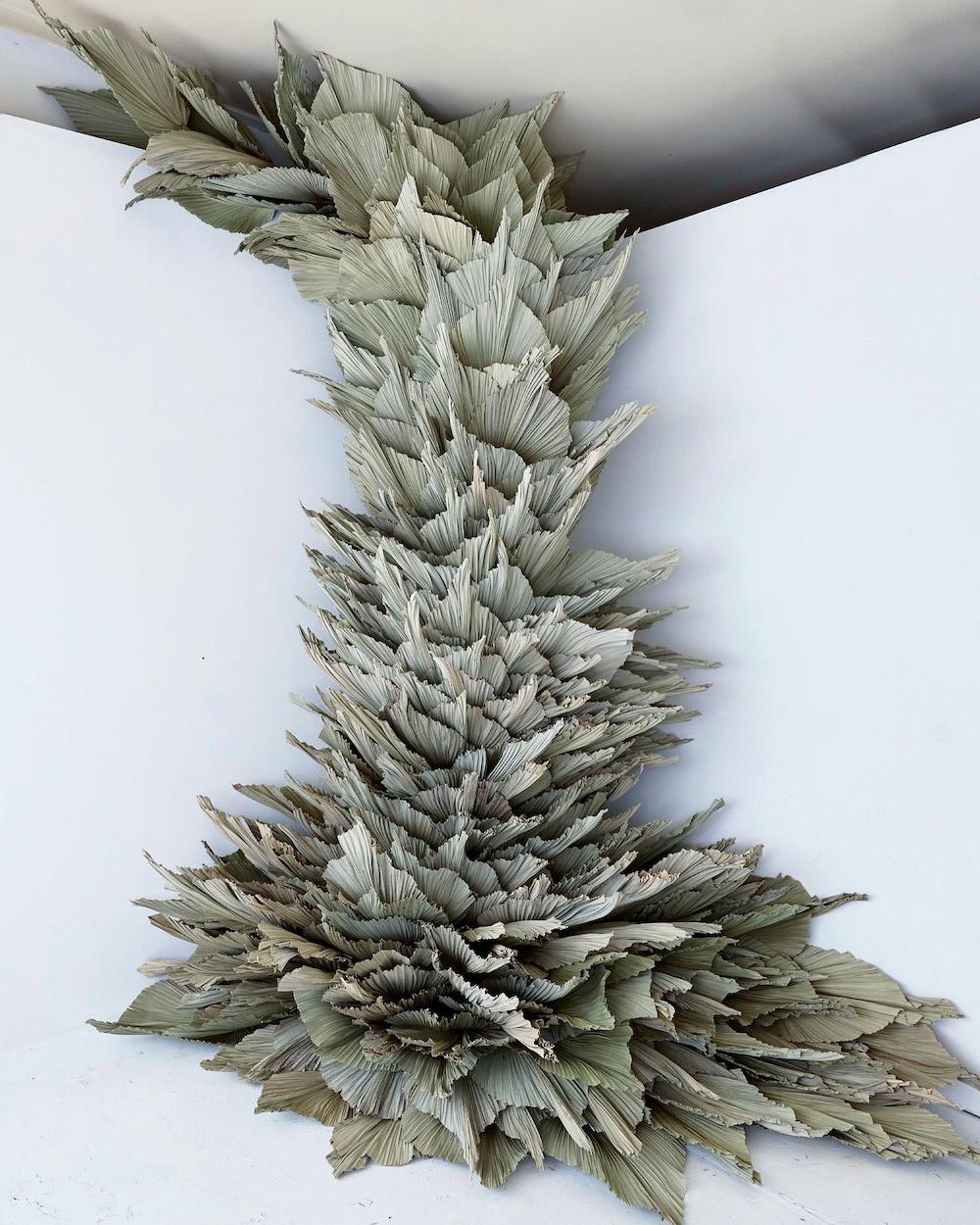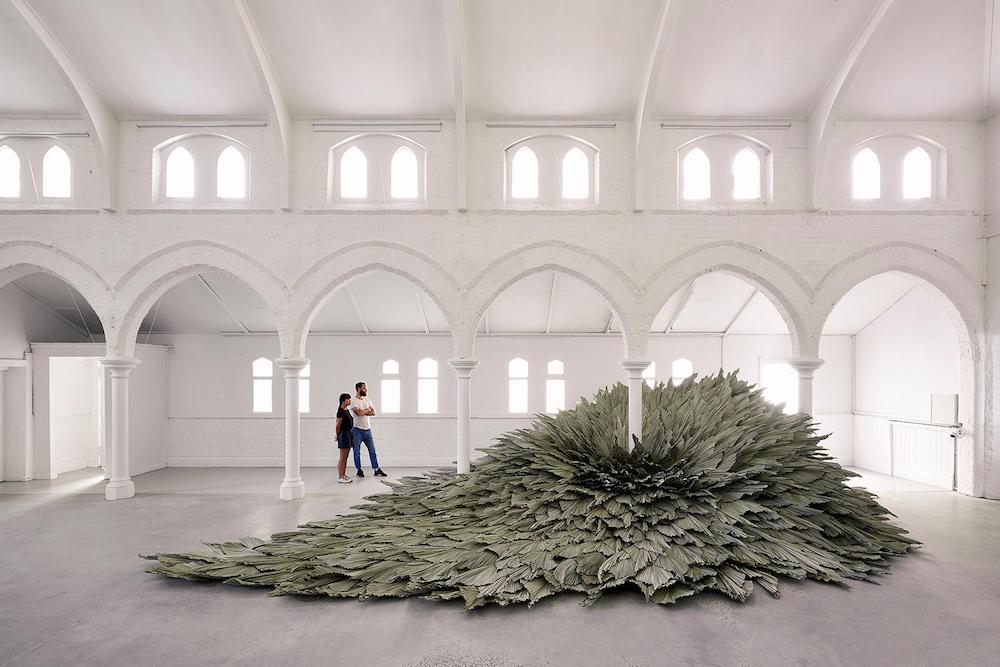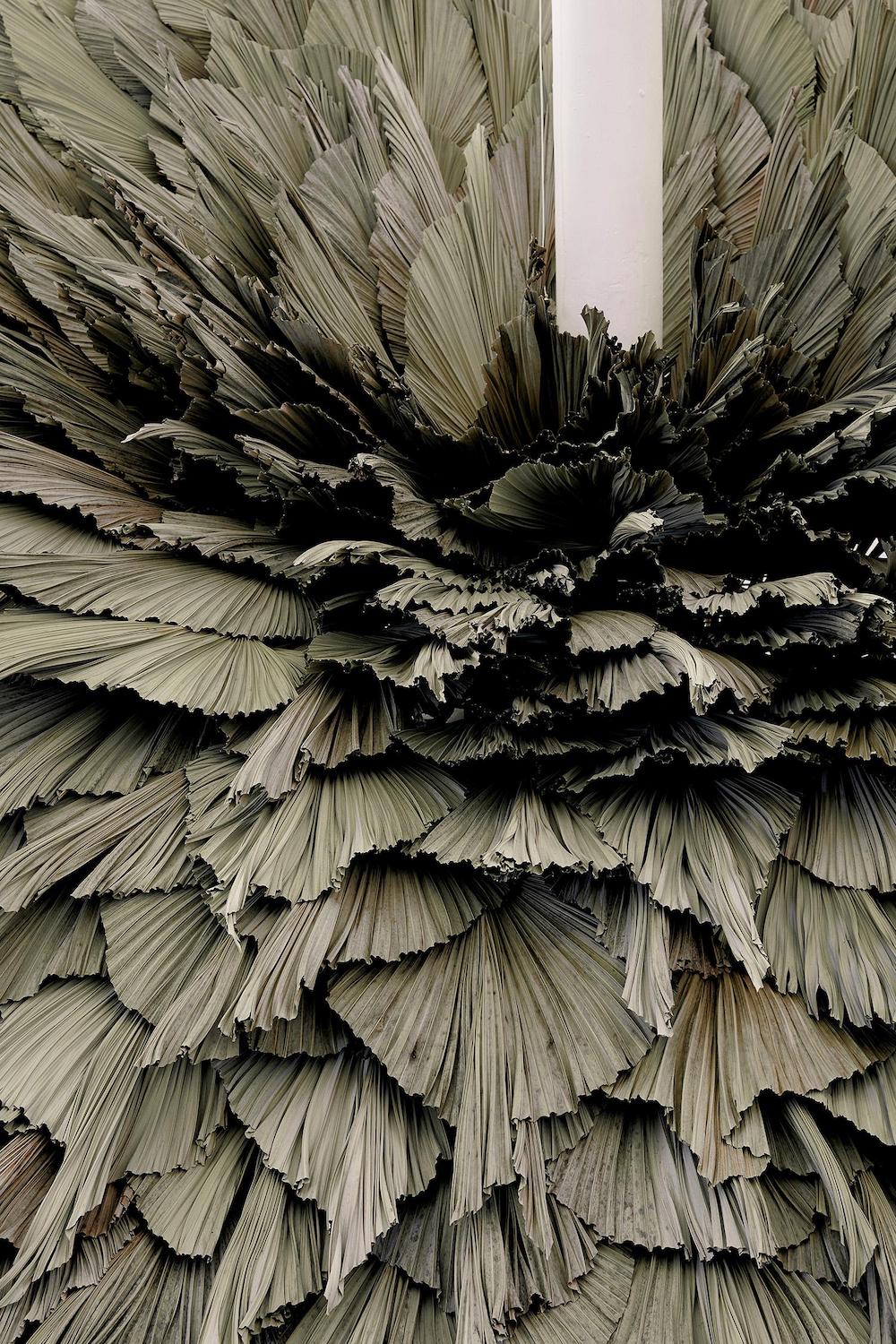 Stepping Into a New Era
After a metamorphosis of sorts, Loose Leaf is stepping into a new era, carefully guided by Bae and Lawler and staying true to their original philosophy which explores themes of life and death, impermanence, material temporality, and the restorative power of nature. Their collaborative works are now predominantly commissioned as individual works, or as part of large public art commissions that redefine the context of nature in the urban landscape and hint at the ever-present relationship between the two.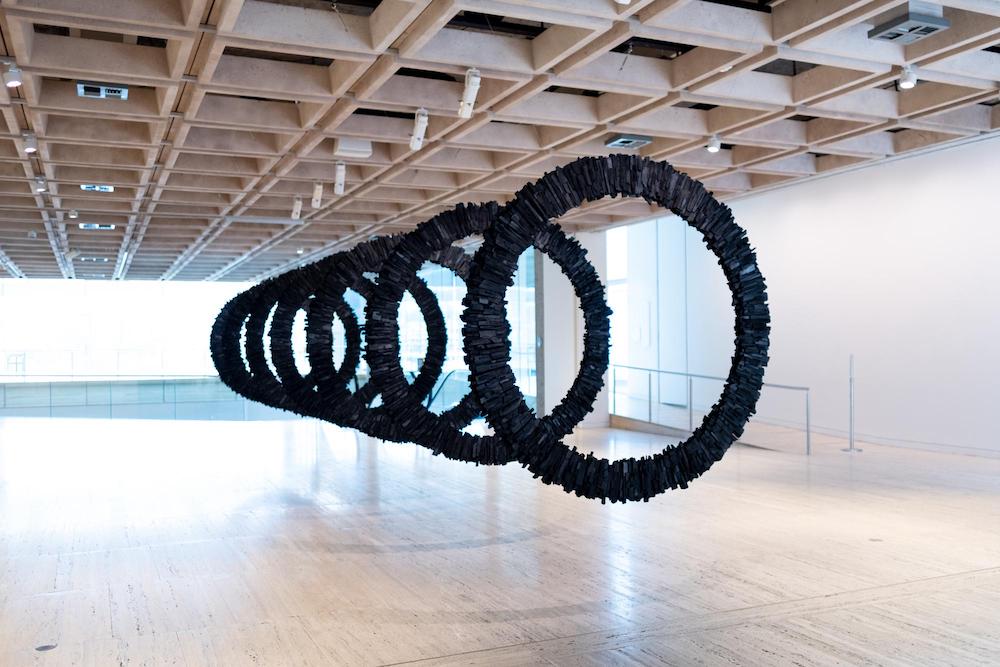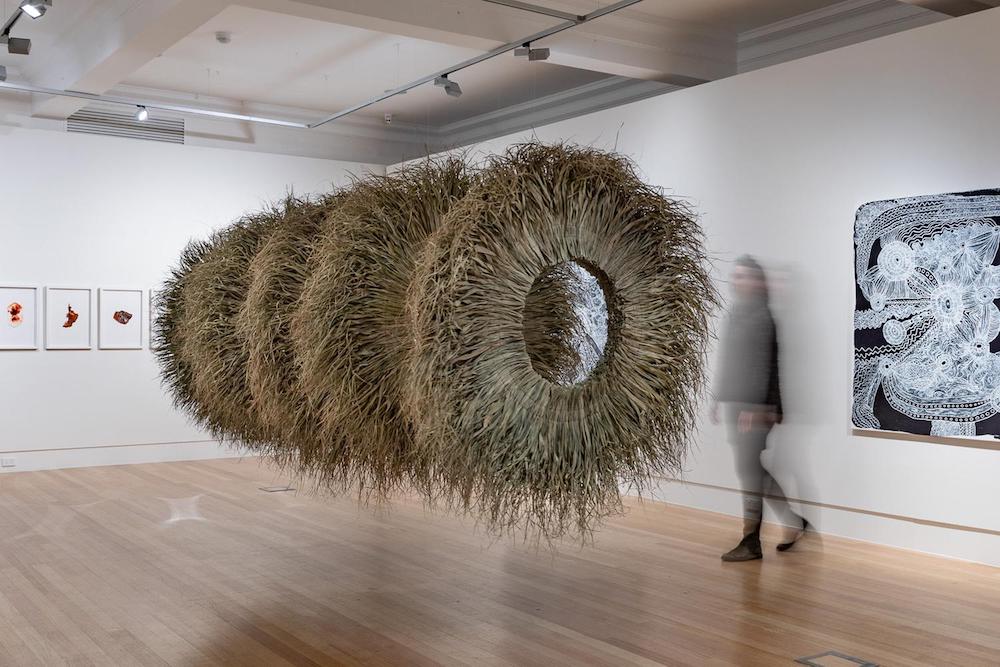 Loose Leaf Exposition at AGNSW
Loose Leaf's latest exposition at the Art Gallery of New South Wales (Sydney, Australia), called Regenerator, is conceived as a cosmic filter for the city, harnessing the properties of charcoal to detoxify, energize, repair, and revive the space around it.
More Information About the Artists
They also have a series called 'Hover Wreaths' – giant sculptural wreaths of different natural materials that they install in urban settings to delight and interact with the public. These works blur the line between the art and the viewer and encourage participation and reaction - with people jumping through the wreaths and posing for selfies. For more information about the artistic duo, visit the Loose Leaf
website
or discover more of their creations on
Instagram
.