Mona Caron never stops surprising all her art and flower fans, and her most recent work of floral art is no different. People passing by these monumental flower murals have expressed their reactions to being: WOW. Learn more about Mona, the creative mind behind these striking works of art.
Mona Caron - The Flower Mural Wizard
Mona Caron is a Swiss artist who trained as a muralist in San Francisco, where she first gained recognition for her community-specific works that highlighted local history. This experience inspired her to focus on producing art for social movements, such as those with an environmental and social goal of getting people to love and relate to nature again.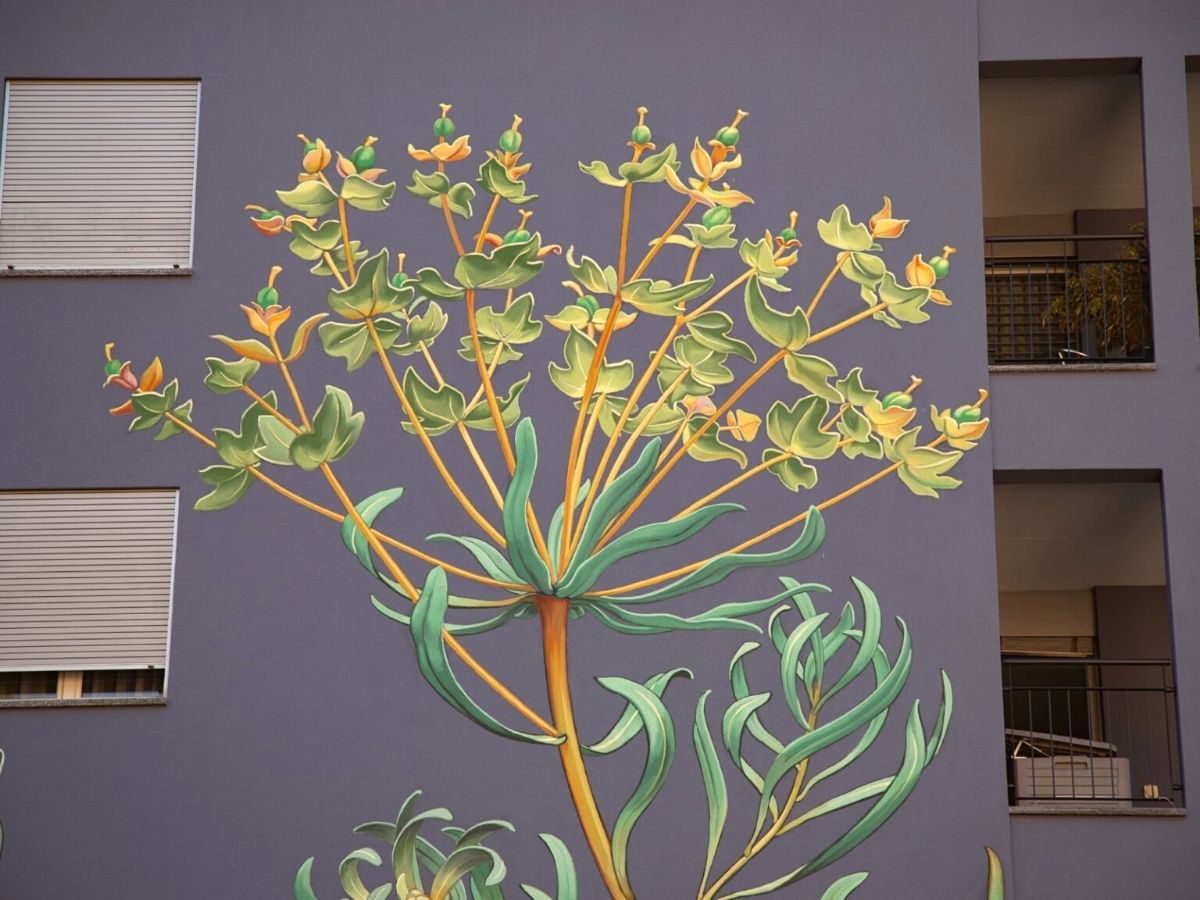 Nowadays, she's really known and recognized as the flower mural genius because what she creates takes dedication, passion, love for nature, and an immense amount of detail and time.
Murals Emphasizing Nature's Beauty
Her unstoppable love and drive for nature are what give Mona Caron her characteristic style when she paints mainly around San Francisco city and the rest of the world. Her style is well known and noticed by people who are strolling through different cities around the world, immediately recognizing those floral murals belonging to the skilled artist Mona Caron.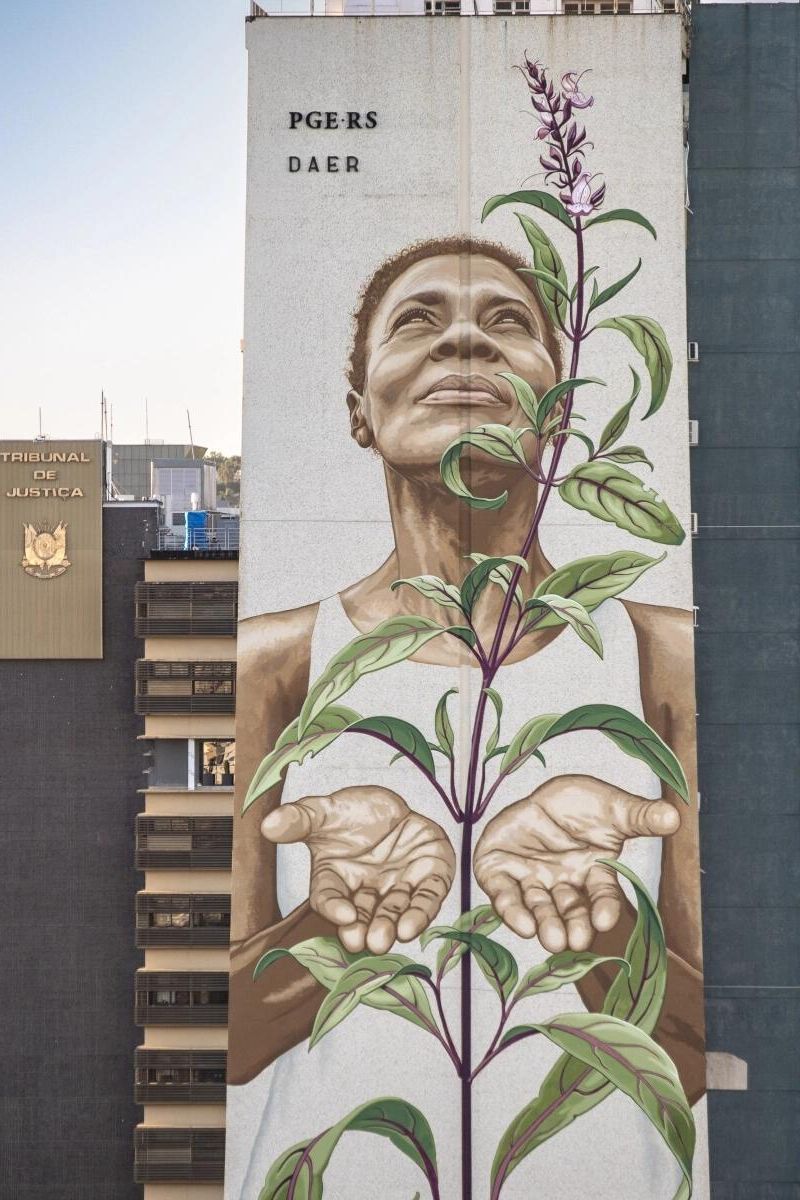 The wildflowers and plants that make Mona Caron's paintings emphasize nature's intrinsic beauty and tenacity by towering far above their real-life counterparts:
"I look for clandestine plant life in the city streets. When I find a particularly heroic specimen growing through a fissure in the pavement, I paint it big, at a scale inversely proportional to the attention and regard it gets."
Her Most Recent Work Involved Milkweed, Cyprus Spurge, and Other Native Plants
In Bellinzona, Switzerland, a euphorbia plant's slender stalks are sprouting floral tendrils, while clusters of pink petals peep out from between curled milkweed leaves in Denver.
Many of the botanical murals displayed here are from the ongoing 'Weeds' project, which juxtaposes blooming plants with primarily urban settings to symbolize the resilience of the natural world. Lastly, the yellow balsamroot painted in the Lesher Center for Arts is also a floral must-see.
These Floral Murals Are Part of the 'Weeds'" Series by Mona Caron
For Mona Caron, weeds may be tiny but they break through concrete and make part of our planet. The 'Weeds' series encounters paintings of urban weeds, created as a tribute to the resilience of all those beings who no one made room for, were not part of the plan, and yet keep coming back, pushing through, and rising up.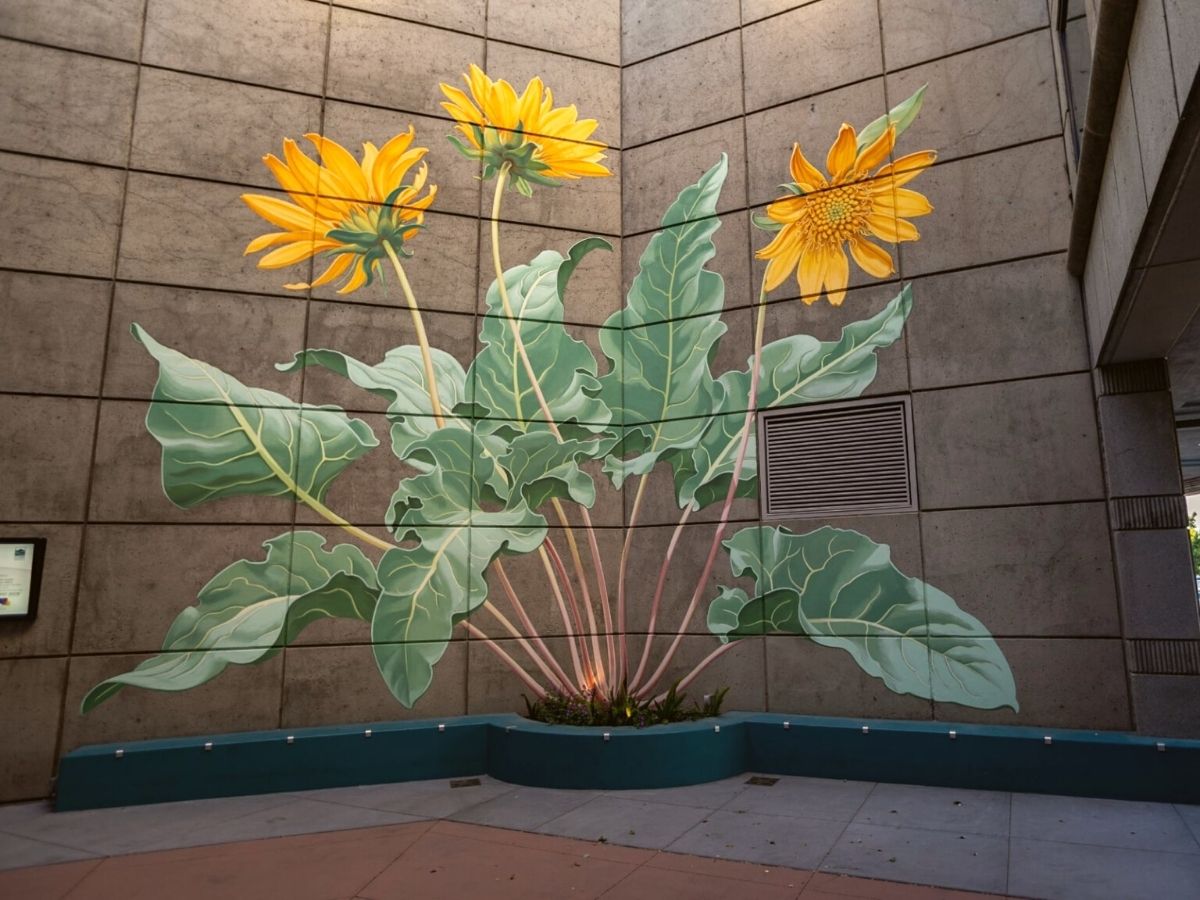 According to Caron, weeds reconnect the earth to the sky and life to its dreams. Against the hardest cement, against all odds, everyone can find their fissure, and keep pushing. That's the way change happens!
The Artist Behind the Impressive Murals
Mona Caron is a Swiss-born, San Francisco-based artist who uses muralism, illustration, and photography in both her art and artivism. Her focus is on community-informed and site-specific murals in public spaces. She has created large-scale murals in the US, Europe, South America, and Asia has delved into stop-motion animation as part of her "Weeds" project, and co-creates visuals for street actions and outreach with social and environmental movements.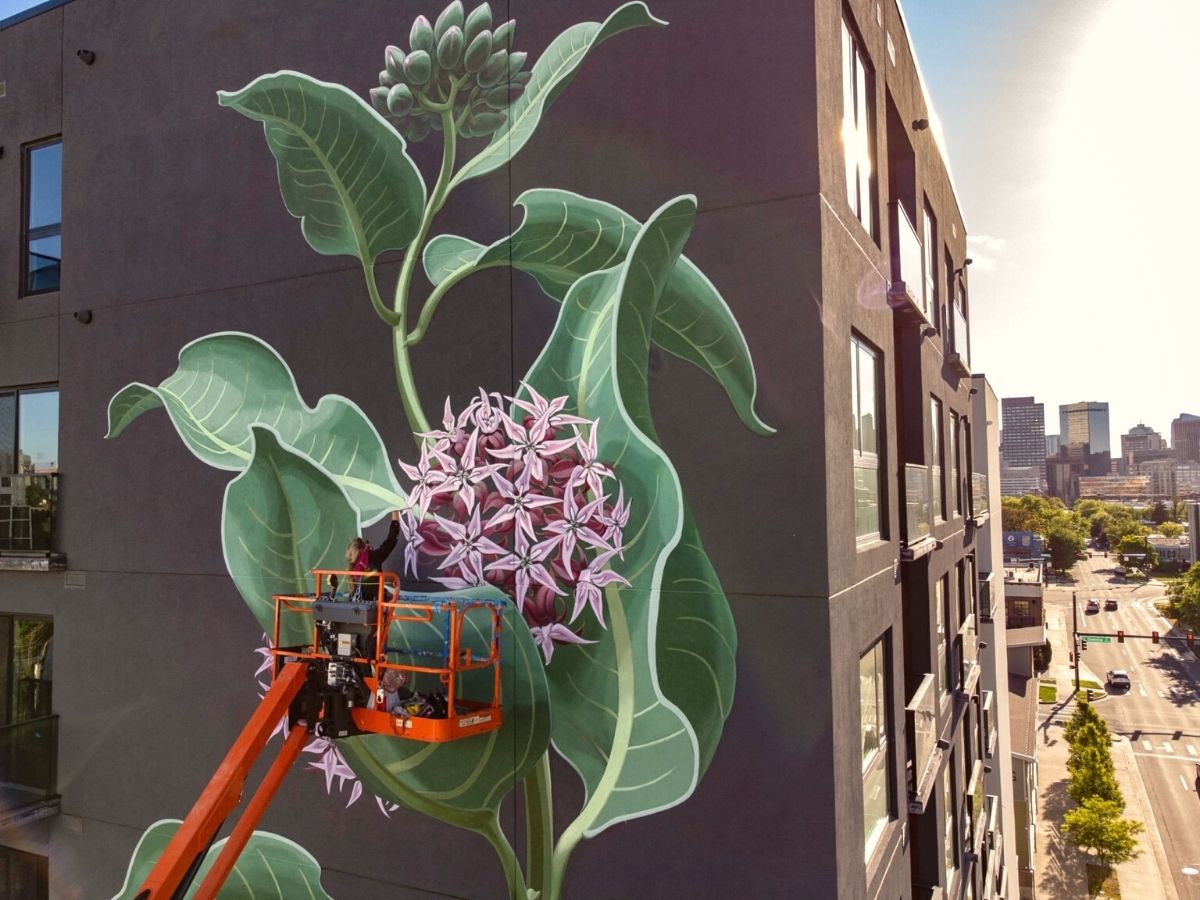 To see all her floral mural series and outstanding work, make sure to visit her website.
Photos: Mona Caron.