In the greenhouse of Montana Lisianthus, it is always summer. Lisianthus flowers need quite high temperatures to achieve their beautiful bloom - around 32 degrees Celsius. It's one of the hottest cultivation of cut flowers. It needs hot temperatures and a lot of light. Let's take a closer look at this Dutch quality grower.
Montana Lisianthus
Both owners of Montana Lisianthus, Corine and Frank van Holst, truly have growers blood running through their veins; both were born and raised in nurseries and have an agricultural education. Together with their two sons, they run the family business and cultivate millions of lisianthus flowers each year.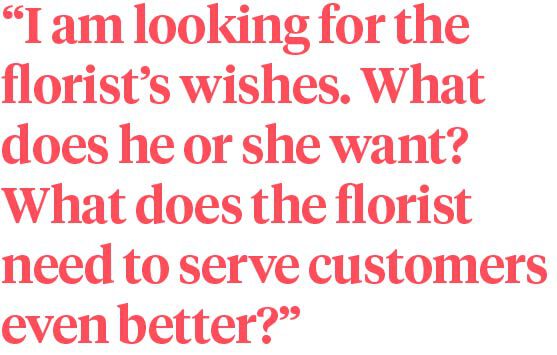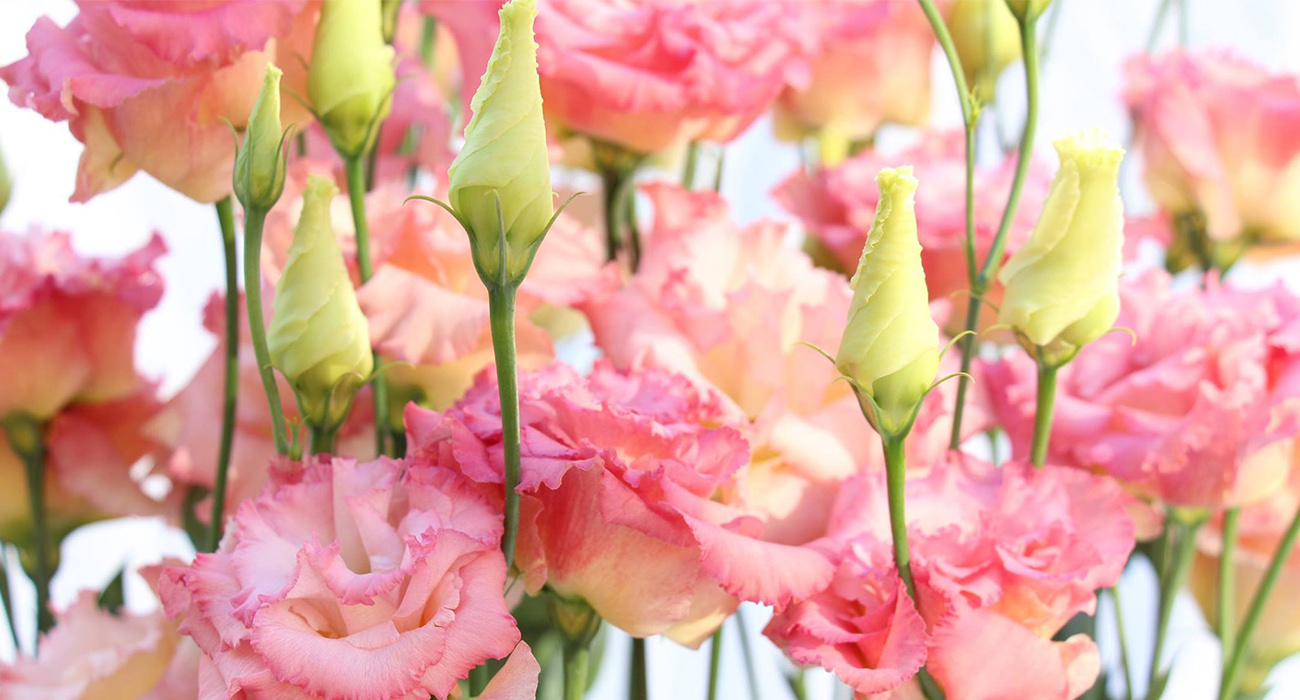 Decorum Growers
Montana is a member of the renowned Decorum label. High quality and innovation are important keywords for Corine and Frank. They are committed to working closely with the breeders of new varieties of lisianthus and always have some new test varieties in the greenhouse. And with lots of success in discovering and developing new special species at an early stage.
The goal: a surprising and exclusive range of lisianthus of exceptional quality. All year round! That is what the Decorum label stands for, offering the best of the grower.
Watch the video about Montana Lisianthus below:
The Origin of Lisianthus
Lisianthus originates from the southern states of the USA. The flower occurred in the prairies of Colorado, Texas, Nebraska, and Nevada. There, the flower grew in river beds as a pure prairie plant.
However, the rise of lisianthus as a cut flower started in Japan. In the 1930s, Japanese growers started breeding with this variety, and even today the assortment of Montana Lisianthus consists of varieties of Japanese origin. For that reason, the flower is also known as the Japanese rose.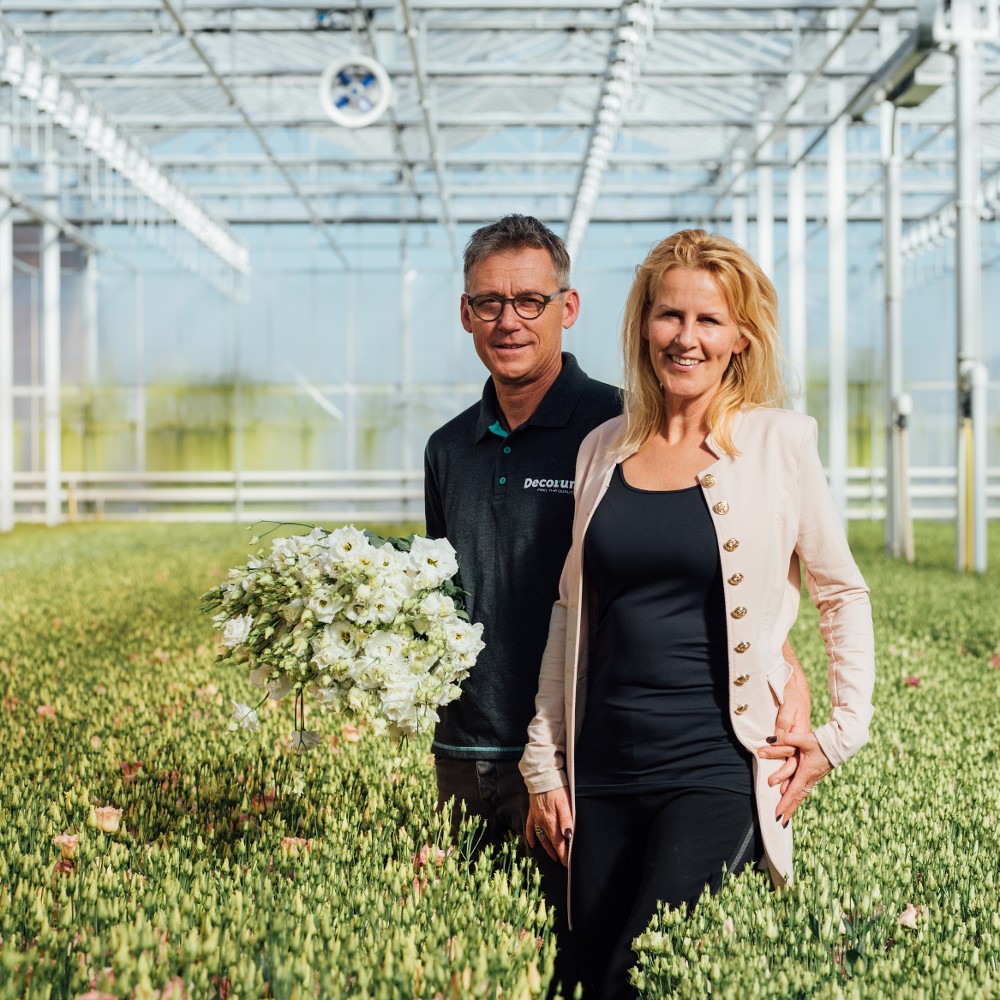 Eustoma?
Lisianthus is officially called eustoma (derived from the Latin name eustoma russellianum grandiflorum). The name lisianthus is a composition of two Greek words: 'lysis' (which means bitter) and 'anthos' (which means flower). This name refers to the taste of the flower. Back in the days, people ate the flower for medical purposes. The name eustoma relates to the shape of the flowers and means translated 'good mouth'. 'Eu' stands for good and 'stoma' for the mouth.
Years of Experience
Corine and Frank van Holst's over twenty years of experience in the cultivation of Lisianthus ensure a good basic range. They also perform a lot of trying and developing with new varieties that they receive from breeders as Sakata. This also resulted in Alissa, a lisianthus variety with large, fringed petals. A very strong, long-lasting, romantic flower that is suitable for much more than just bridal work or bouquet.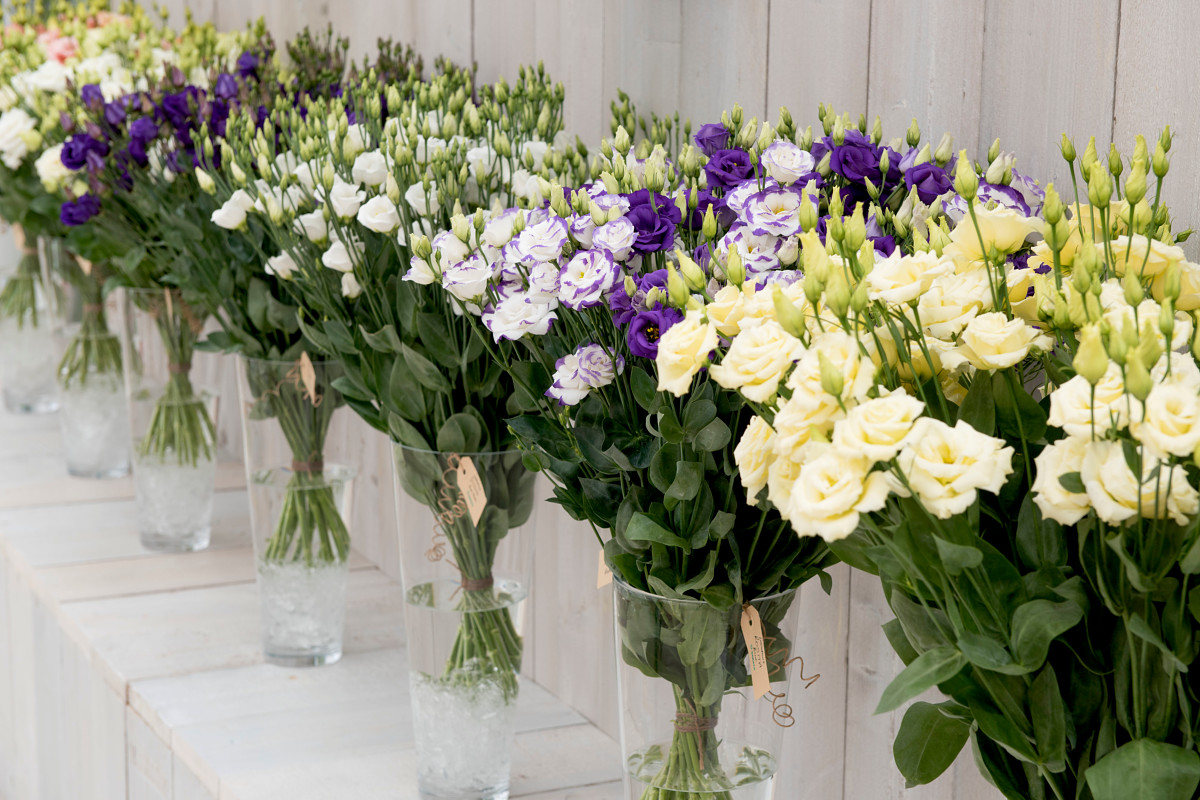 Corine van Holst is very active with all kinds of ways to get and stay in touch with floral designers from all over the world. She travels the world to visit florist events and she attends many exhibitions.
"I am looking for the florist's wishes. What does she want? What does she need to serve customers even better?"
Asking questions like these leave her company in the lead with new varieties that are a perfect fit with florists' wishes.
The Finest Quality in Decorum
Alissa Champagne is a popular product. But the focus at Montana Lisianthus remains on all varieties in the greenhouse, resulting in an easily applicable, high-quality range, like lisianthus Bohemian Mocha, Sabrina Orange, and the dyed varieties Alissa Brownies, and Heavenly Peach. The latest novelty by Montana is the absolutely magnificent Giant White. All these varieties are easily available to florists around the world. Reliability is important for Van Holst. Only the best-selected flowers are being sold in Decorum. Florists know that they are always getting the finest quality in Decorum and can order in advance.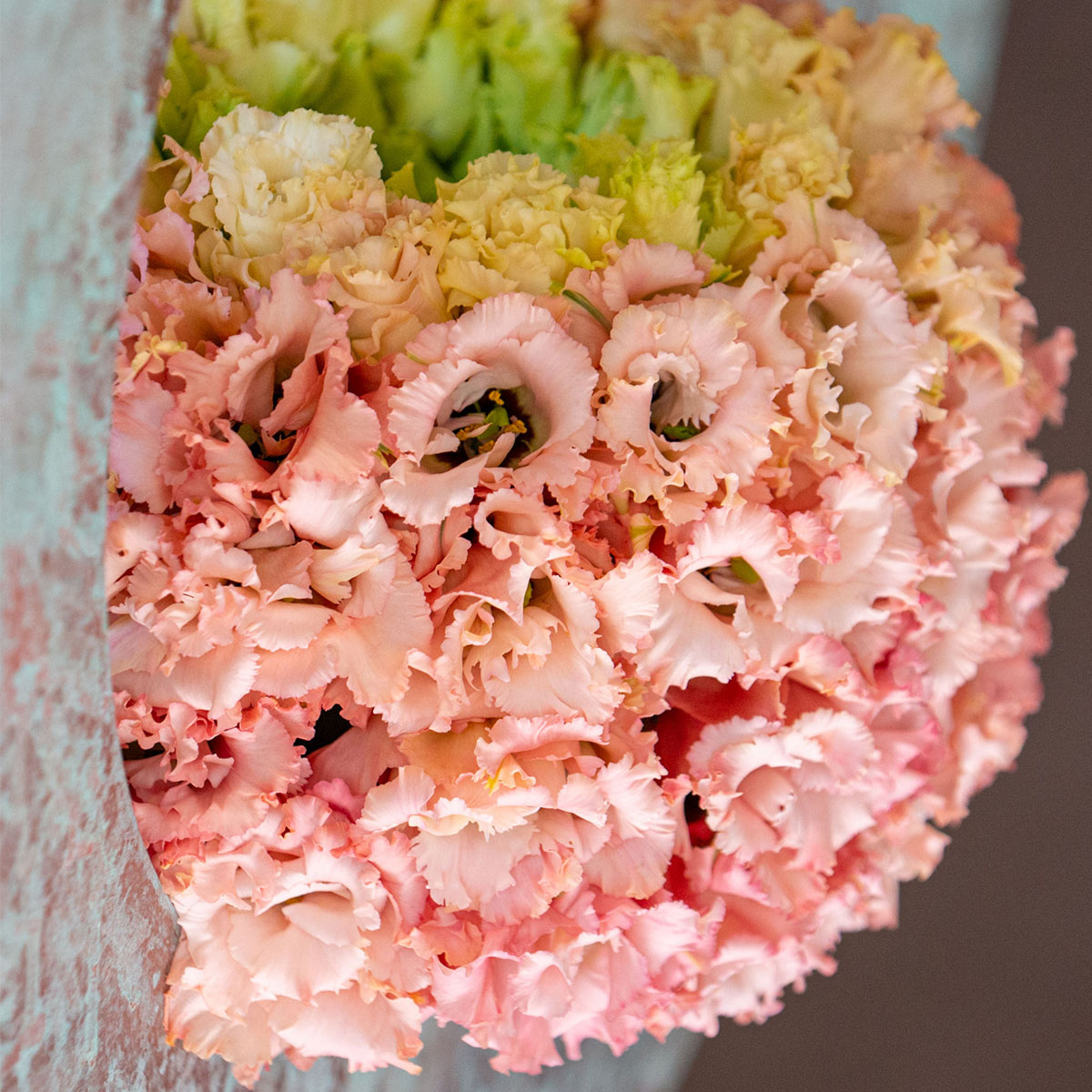 Winner Dutch Tulip Award 2019
On Thursday, January 10, 2019, the Dutch Tulip Awards were presented during the Royal FloraHolland New Year's event. Various Decorum growers were nominated and in the cut flowers category Montana Lisianthus won with their beautiful single-flowered pink Lisianthus Botanic Pink! Corine van Holst was delighted to receive the prize;
"Winning this award is a wonderful recognition, really great! Thank you very much for all your positive reactions!"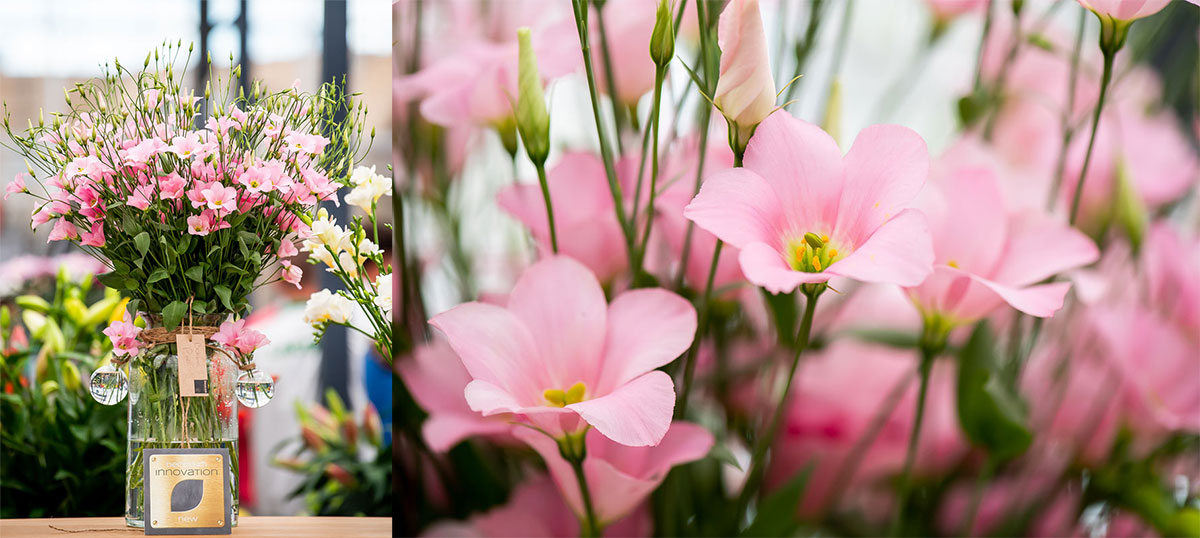 Not only Montana Lisianthus was nominated, but three other Decorum growers were also nominated. These were Arcadia with chrysanthemum Etrusko White, phalaenopsis Flying Orchid from Ter Laak Orchids, and Duynplant with Zamioculcas Zenzi. A flower like it is handpicked from the garden, that is what this lisianthus Botanic Pink flower looks like.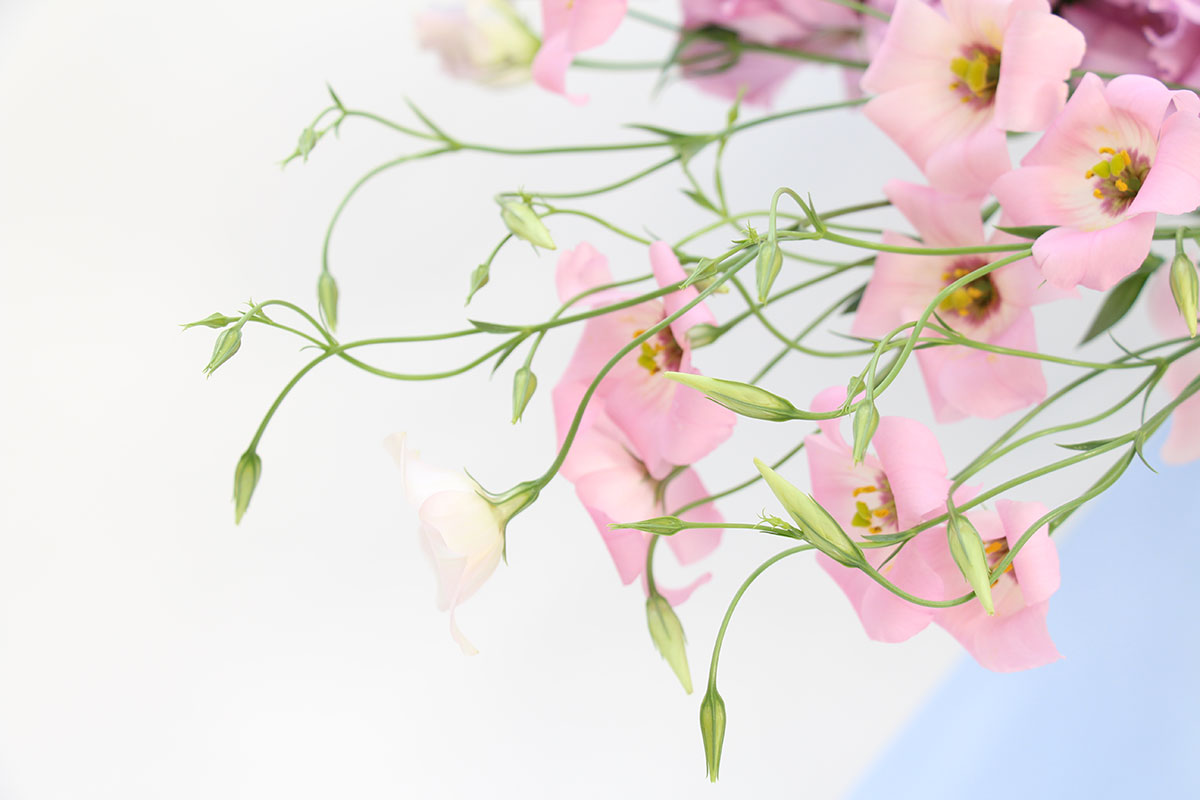 Lisianthus Care Tips
Lisianthus is extremely bacterial-sensitive, keep this in mind. Make sure that you always use clean water and a clean bucket in the store. The thin leaves are sensitive to a shortage of water, so check the water often and keep it at the right level.
Cut 2-5 cm off the stem with a clean knife or secateurs
Use a clean vase and flower food liquid or powder
Remove the lower leaves, so they don't hang in the water
Keep your lisianthus away from ripening fruit, draught, and direct sunlight
Regularly top up the vase with water and flower food when the water level decreases to about 1/3rd