When it comes to the global rose industry, one company consistently blossoms in innovation and success - Plantec. In an exclusive interview, we dug deeper into Plantec's significant role in the rose industry, its relentless pursuit of innovation, and its inspiring vision for the future. We also spoke with the passionate New Product Manager, Aviram Krell, about his riveting journey from neuroscience to rose cultivation.
Plantec Challenges the Rose Industry With Innovation
Established over three decades ago, Plantec challenged the status quo in the rose industry by altering how rose varieties were selected. Traditionally, South American growers relied on catalogs of flowers grown in Europe to make their planting decisions. Plantec, however, innovatively began bringing varieties from Europe to Ecuador, enabling growers to witness these plants grown in their local conditions.
This innovative approach had a profound impact, establishing Plantec as a major player in the rose industry. Today, Plantec represents approximately 40-50% of the market share in Latin America, constantly introducing new varieties and shaping the future of the industry.
Plantec's success is deeply rooted in its strong relationships with breeders globally, representing an impressive roster that includes an incredible group of breeders from all over the world, including the oldest rose breeder in the world, W. Kordes' Sohne, which was founded in 1887. Furthermore, Interplant Roses, who is recognized as a world expert in spray roses as well as standard varieties, Georges Delbard, whose success in incorporating scents and perfumes into roses is unmatched, along with Grandiflora known for their intense colors, and extravagant shapes.
Plantec's unique model enhances the breeding process, enabling the company to offer exceptional roses tailored to Latin American climates.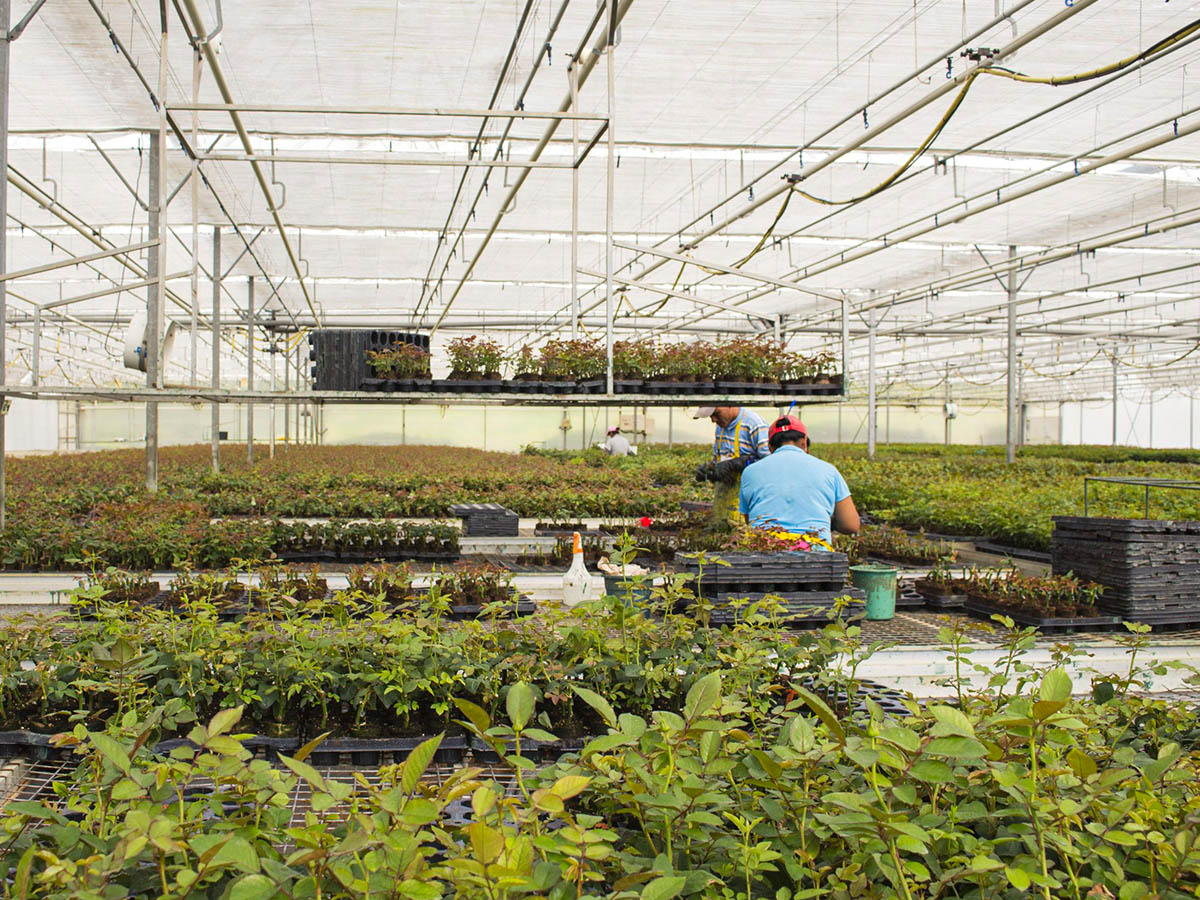 From Neuroscience to Roses: Meet Aviram Krell
Aviram Krell, Plantec's New Product Manager, has an unconventional journey in the rose industry. Initially intended for a neuroscience career, Krell found his passion ignited after a stint at Plantec. His subsequent shift to agronomy and business led him to appreciate the intricate process of breeding, growing, and cherishing roses.
Krell appreciates the relentless pursuit of perfection that characterizes Plantec's culture. Their meticulous process involves exploring new colors, shapes, and styles, underscoring that success in the rose industry requires daily commitment and innovation.
Aviram Krell:
"I absolutely love this new path that opened up to me, and I see the huge steps and advancements we are making in the sectioning process. My father always instilled in me the idea that success is something that must be worked for every day, and the sectioning process shows that there is never a day off to find new colors, new shapes, and new styles of roses."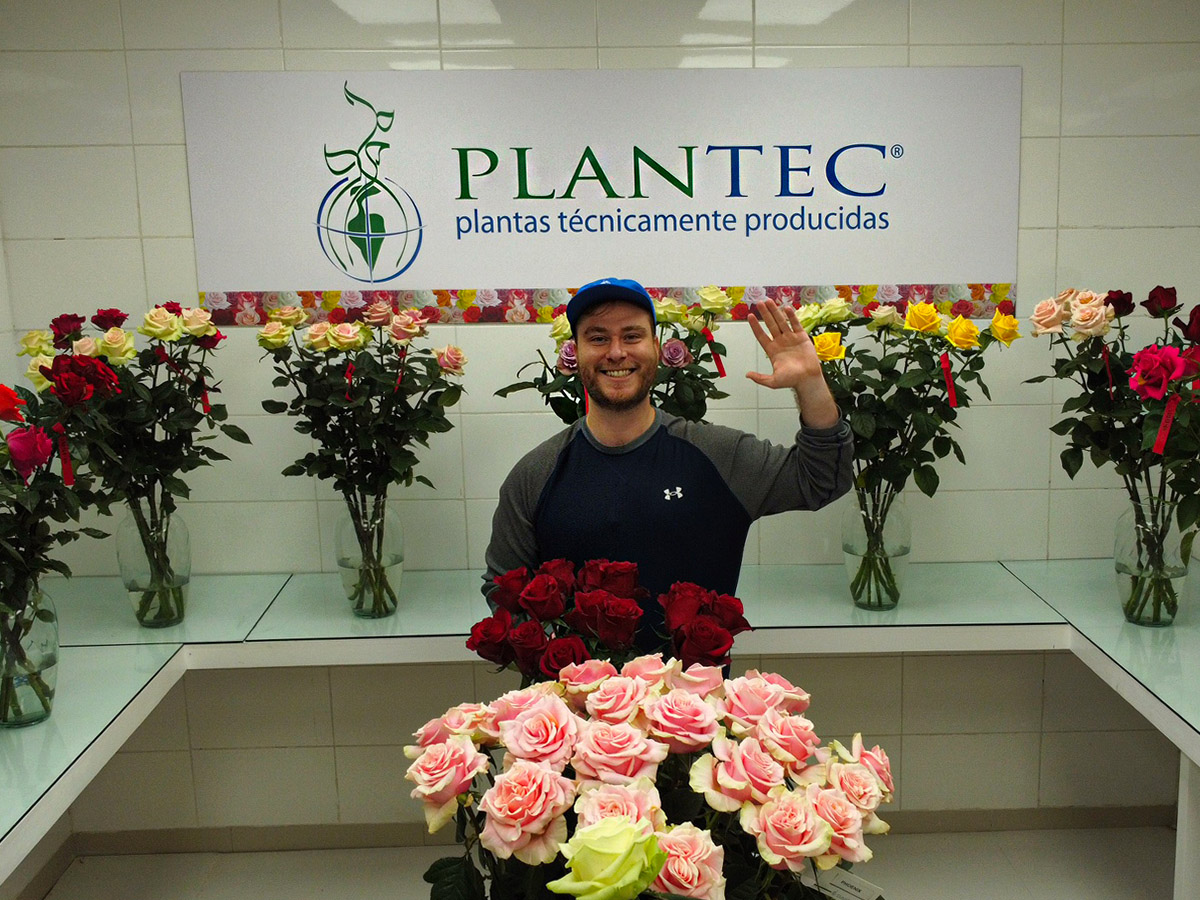 The Exceptional Variety Selection Process
At the heart of Plantec's success lies an unyielding focus on quality and a unique selection process. Their partnerships with diverse breeders worldwide allow them to be extremely discerning in their selection. Plantec is dedicated to developing only varieties that exceed current market offerings and meet their clients' high standards.
Their selection process prioritizes the flower's specific properties first, putting the final consumer at the forefront of their decisions. This consumer-centric approach ensures that the roses are not only spectacular but also profitable for their growers.
Embracing Technology: The 'tec' in Plantec
The 'tec' in Plantec symbolizes their commitment to incorporating advanced technology into rose production.
Aviram:
"Plantec is a bit of a play on words and also a salute to the incredible work that we have developed not only in the selection process but also in becoming one of the largest rose plant propagators from a global perspective. We are both incorporating technology from all over the world to produce the best plants, and we are located in Ecuador, known for the largest rose heads in the world."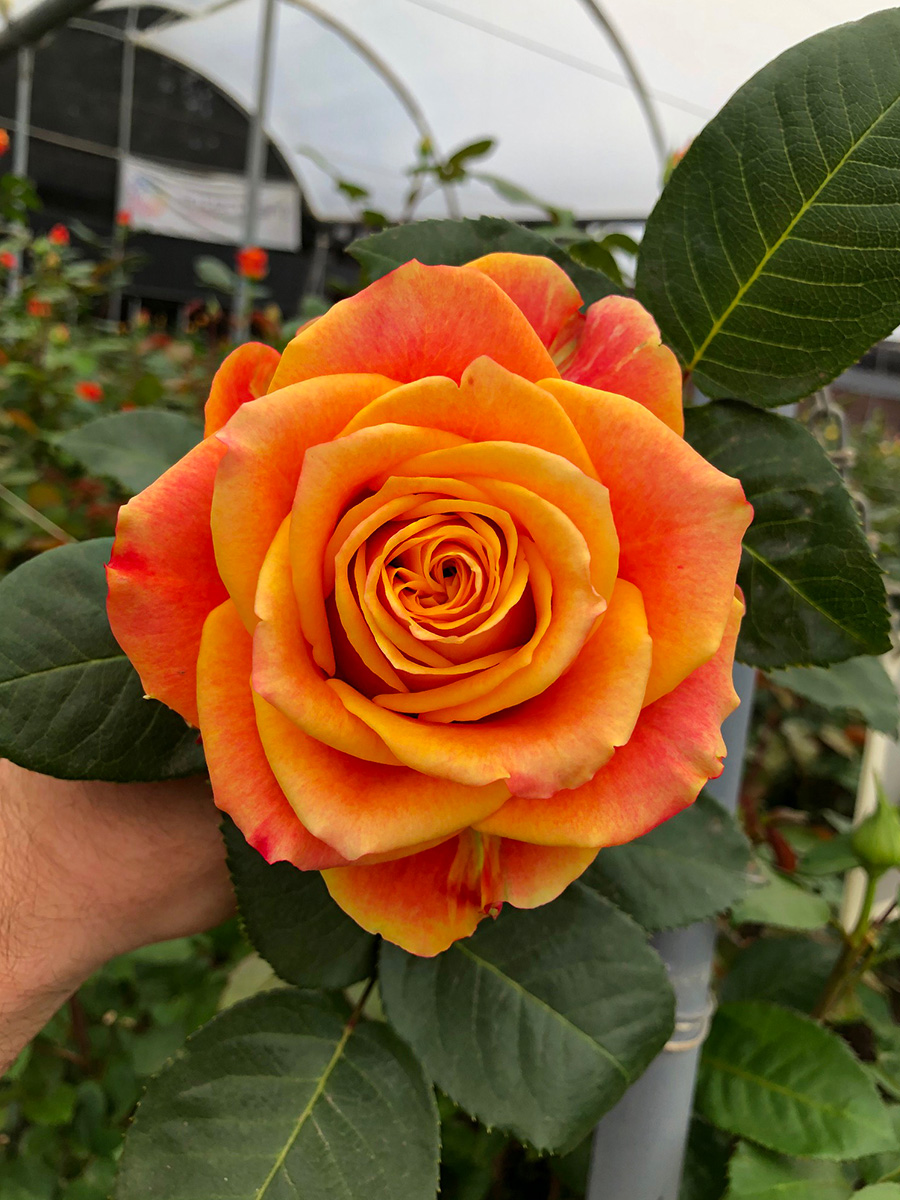 Championing Innovation and Adding Value to Growers
Innovation remains at the core of Plantec's operations. They represent Plant Research Overberg (PRO), a Dutch company leading in rootstock rose variety research and development. Recently, Plantec introduced a new rootstock variety, PRO3, to the Latin American market. This variety offers around 30% more productivity per plant, marking another significant step in their continuous efforts to innovate.
For growers supplying to the US market, Plantec offers invaluable support and advice, aligning with their growers' needs. This mutual collaboration makes Plantec a dependable partner for growers navigating market dynamics.
Aviram:
"We are proud to stand and support our growers in a variety of ways. During flower shows we tend to ask our growers to support us with their flowers and in return we always present the flowers and where they came from. This is a form of free marketing we do to educate buyers about where they can find our varieties. Additionally, Plantec often sends our agronomist experts to farms as advisors and support specialists to help with any uncertainties either due to the varieties or due to unique conditions found on different farms.

This industry is very market-driven, sometimes there are perfect varieties that perform great in a vase, that are very productive and healthy plants, but the market itself never accepts them. Over the years we have learned a lot about the market preferences and we always share our opinions and recommendations with our growers. Luckily the market is always changing and we are always learning!"

Longevity Meets Beauty: Prioritizing the End Consumer
Plantec prioritizes the end consumer by focusing on both the beauty and vase life of its roses. They recognize the symbolic importance of roses in conveying emotions and strive to deliver roses that leave a lasting impression.
Aviram:
"Roses are a symbol of emotions, and they need to be able to convey that emotion. For example, the variety Rose Explorer is one of the most important red varieties in Ecuador, and it's neither by chance nor luck. Explorer has a unique dark red hue that is enchanting and passionate. The vase life is exceptional and the final consumer is receiving a special value and experience for only the price of a flower."
In their rigorous selection process, less than 0.01% of tested varieties make the final cut. This extreme vetting ensures that the roses are not only captivating but also have an extended vase life. For instance, the Rose Fortune variety can last an average of 22 days in a vase, exemplifying the immense value Plantec offers to end customers.
The selection process also acknowledges that a rose's value can sometimes transcend its vase life. For instance, a rose with an enchanting scent can be highly desirable, even if its vase life is relatively shorter.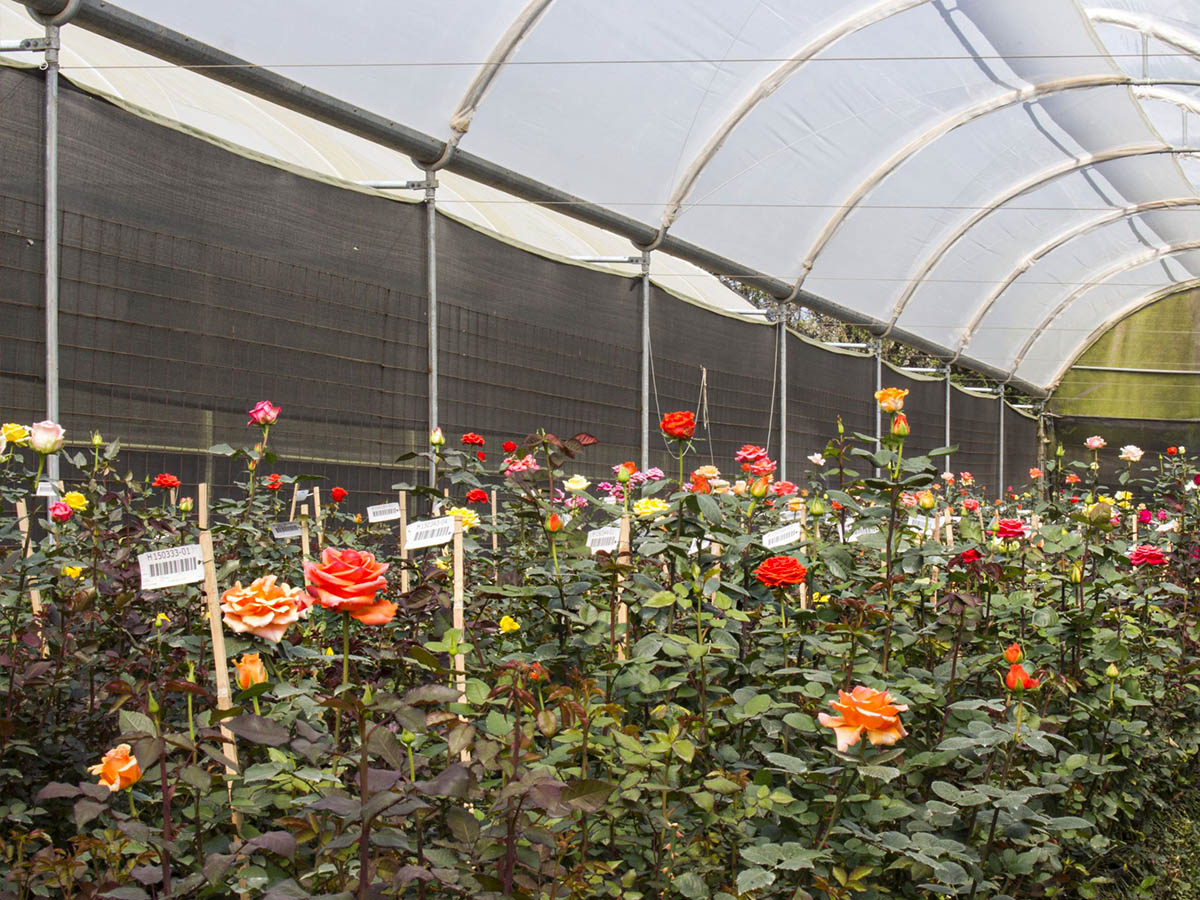 The Future of the Rose Industry and Plantec's Role
Despite the challenges that lie ahead, the future of the rose industry holds promise. The demand for eye-catching textures and designs is rising, as evidenced by the rose segment's growth during Valentine's Day in 2023.
Plantec's role in this future is to keep innovating and collaborating with local governments.
Aviram:
"The countries in Latin America where most roses are cultivated are famous for political instability and I think the industry depends on working together with local governments to make sure that the hundreds of thousands of workers, that depend on the rose industry for their livelihood can be protected and that the rose growers can compete in a legal and honest market."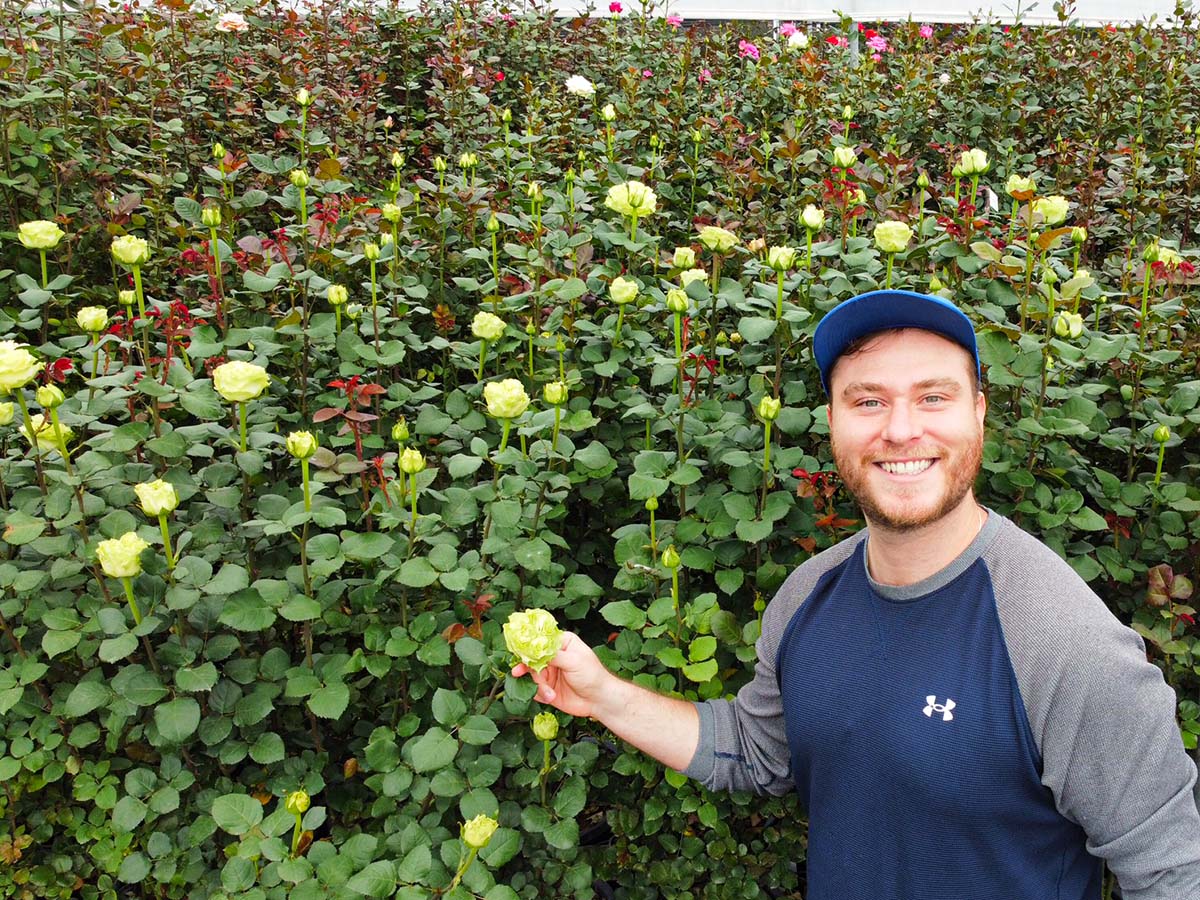 At the Forefront of Innovation
Plantec stands at the forefront of innovation in the global rose industry. With its unwavering commitment to quality, consumer-centric approach, and continuous pursuit of innovation, it is primed to cultivate a blooming future for rose growers, suppliers, and end consumers worldwide.
All photos courtesy of Plantec.