Whether you're looking to give that someone special a gift that is out of the ordinary 'Christmas gifts', or want to enhance your holiday table decorations or even boost your spaces at home to live the most amazing New Year's celebration, Royal Van Zanten has got you covered with their pot chrysanthemums.
A Special Range of Pot Mums for X-Mas
Sometimes giving a Christmas gift that is unique and distinctive from all the typical ones can be challenging. But have you ever thought of giving your loved ones a dose of colorful pot mums as a Christmas gift? There's nothing more perfect than receiving a number of your favorite flowers, plus them being able to decorate your home and most cherished spaces beautifully.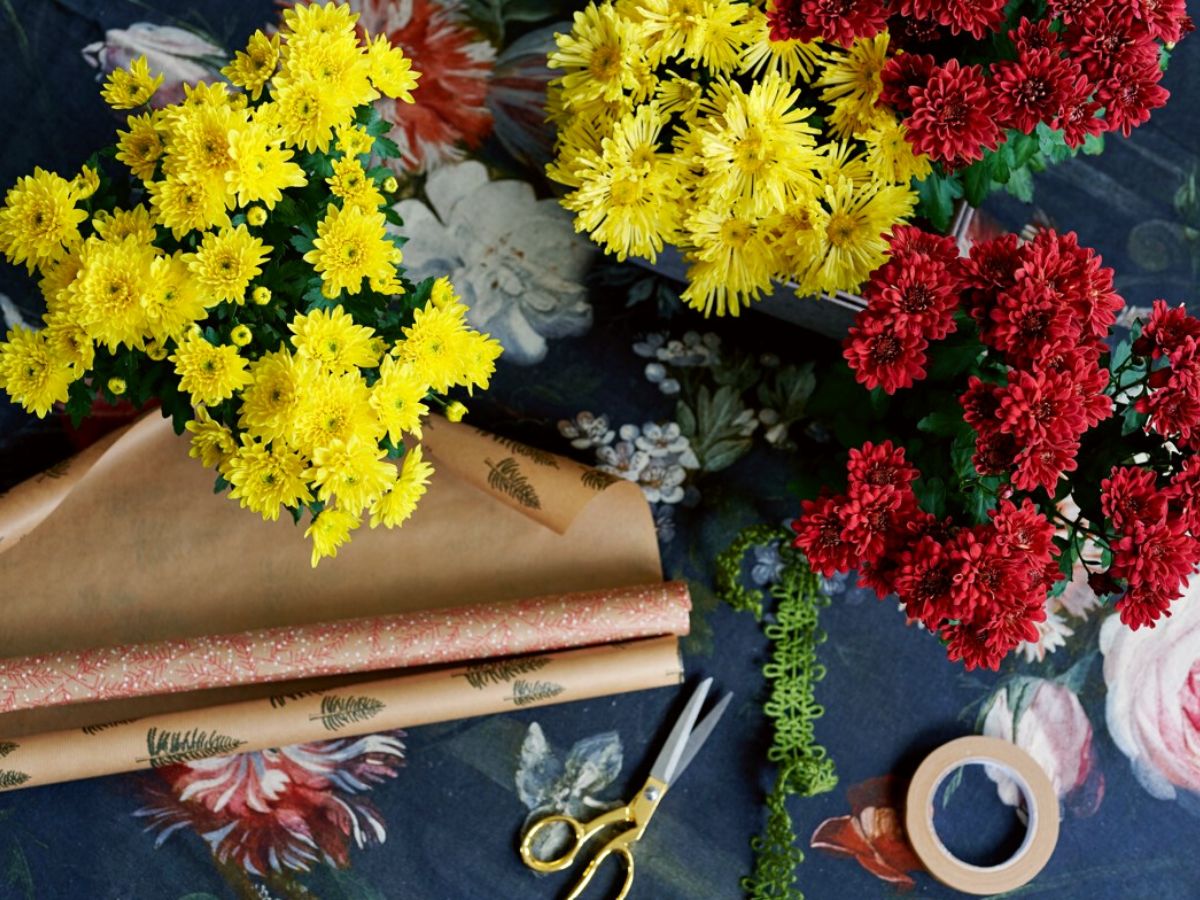 This is why Royal Van Zanten has pot mums for everyone and every taste for this Christmas! If you're more of a traditional color lover and like red and white hues, they've got the loveliest range of chrysanths.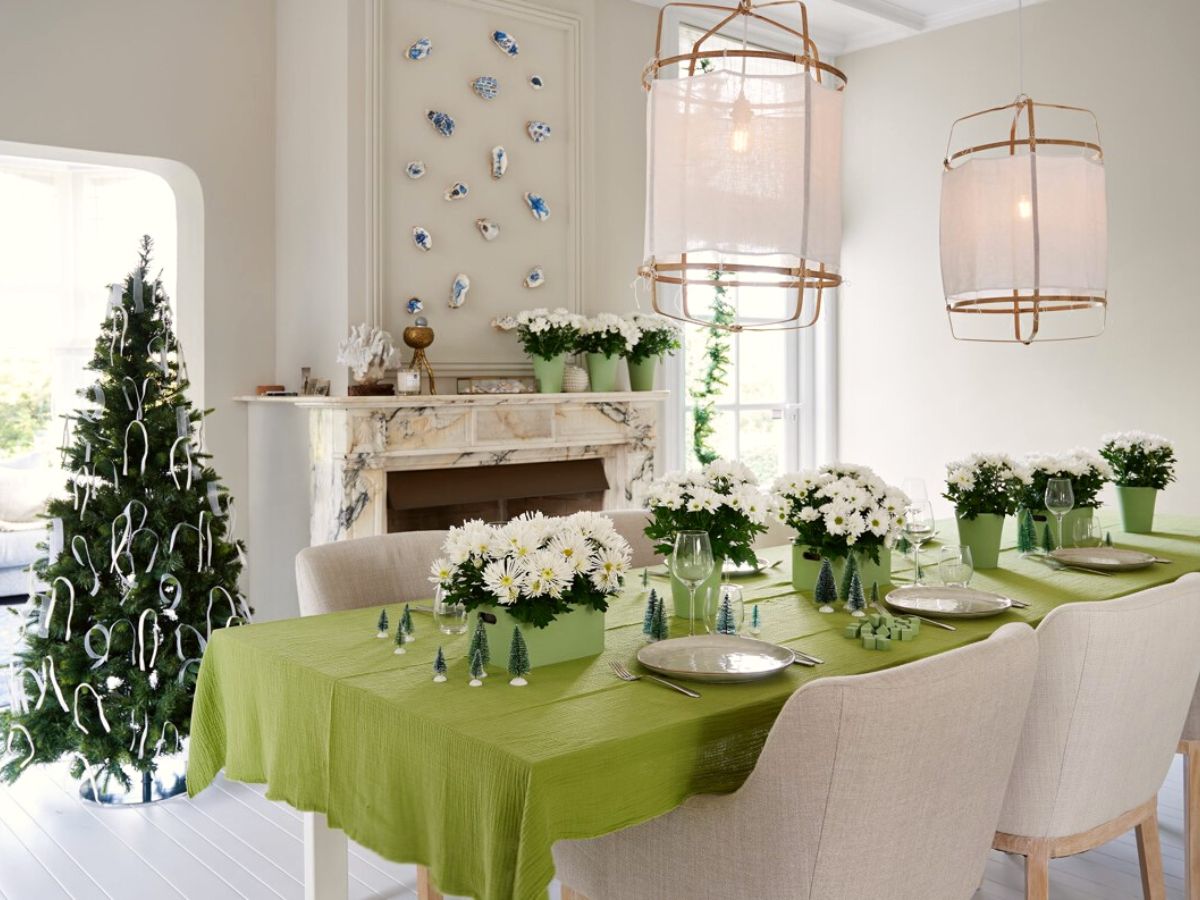 However if you're more of a person that likes to get creative and think out of the box, there are also decor ideas and hues that can match your color personality like using the Sollinea range. Here they provide you with some great X-Mas decor ideas and gifts for the holidays!
1. Pot Mums as Christmas Gifts
Say "Merry Christmas" and give someone a flower nature dose of pot mums! Featuring lovely hues of bold reds and the purest angelical white to create a flawless Christmas contrast, pot chrysanths are the real deal to give as a X-Mas gift. There's no need to explain why because the beauty in them talks by itself.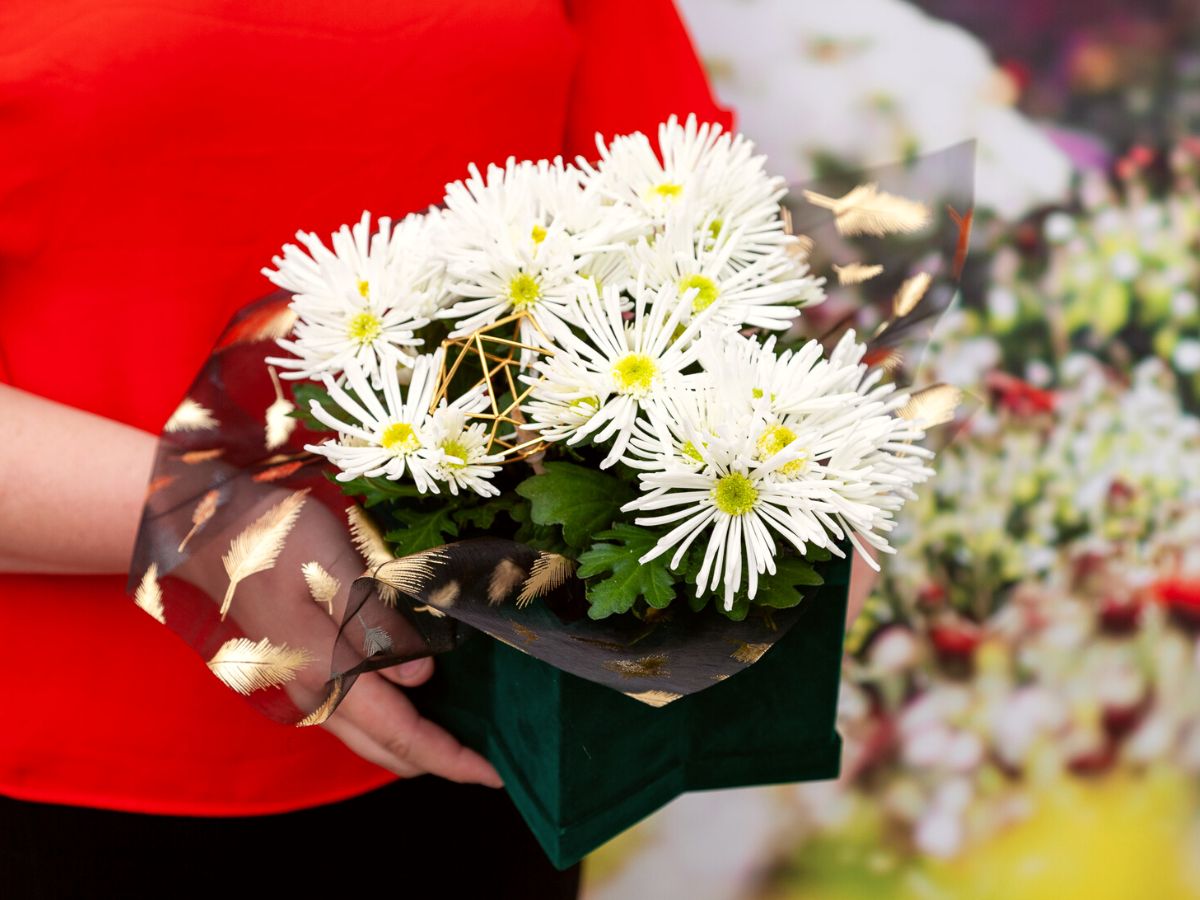 Besides, they are an ideal Christmas gift because of the commodity and packaging (in a pot), making them an ideal and complete gift for anyone. Remember, plants always have a way of making everyone's life brighter, greener, and more colorful. Anywhere, anytime, mums are a good idea.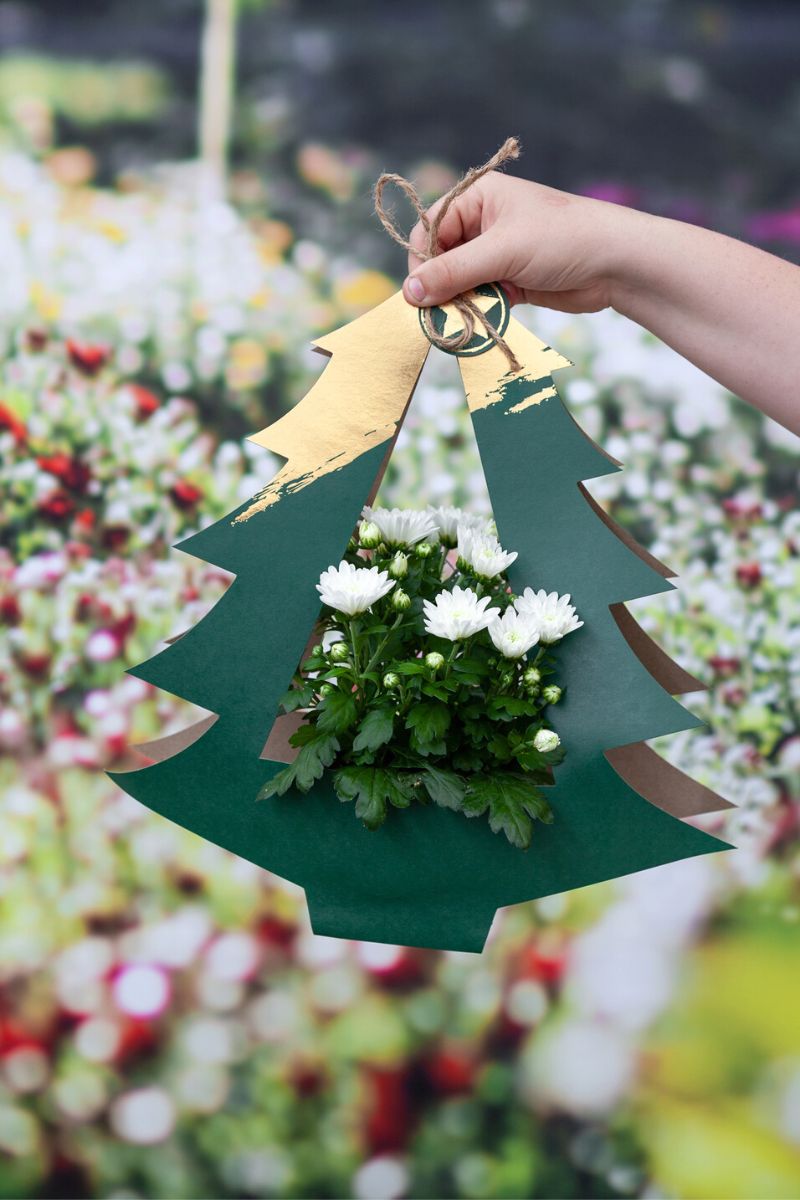 2. Ideal Christmas Decoration Using Pot Mums
Have a holly jolly Christmas, it's the best time of the year... and potted mums can certainly validate it. Although we must say that pot mums are the optimal way of decorating your space at any time of the year, during the Christmas holidays, they stand out even more. How can you decorate with pot chrysanths? It's very easy.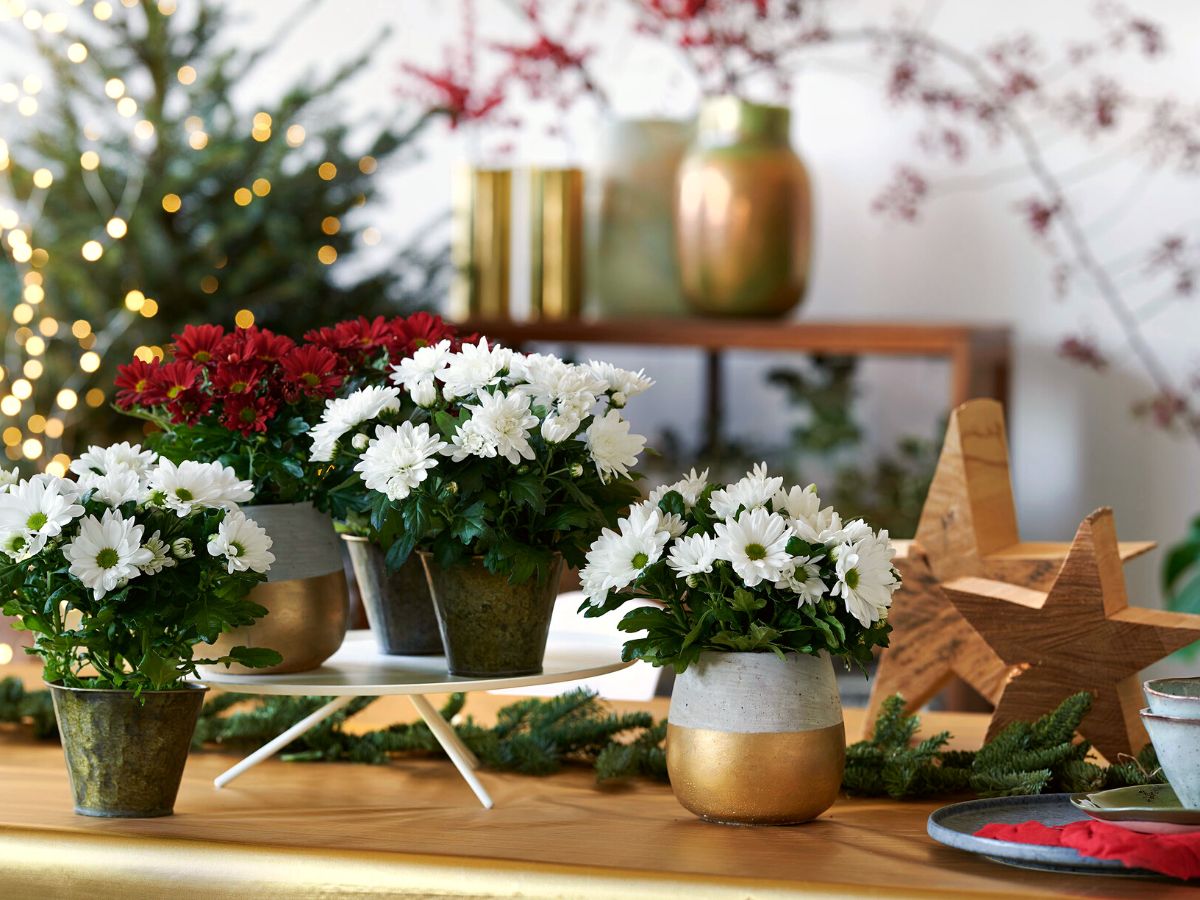 Get yourself a few potted chrysanthemums and place them anywhere you'd like where you think these lovely plants will create a beautiful contrast and complement the decoration you already have. For example, you can place pot mums on center tables, on nightstands, on a bookshelf, or beside your Christmas tree and they are sure to add more life, nature, and special meaning to this celebration.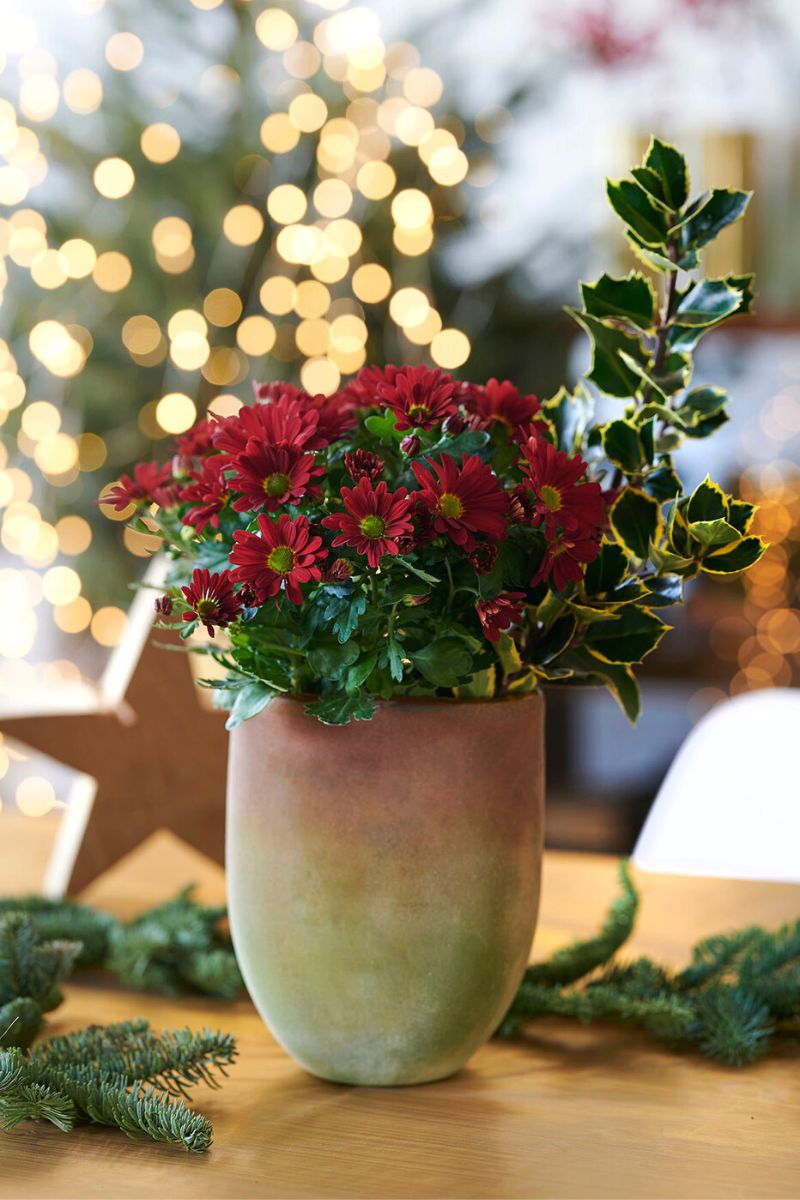 3. An Impressive Dinner Table With Sollinea
When you can cause an impression why not make it bigger, stronger, and more appealing? Sollinea is here to do exactly that at your Christmas dinner table, which at the end of the day is one of the most important spaces where families share the holiday and special moments of the night. The best way to elevate the X-Mas decor you already have is by adding your favorite Sollinea color to your dinner table (in case you don't really aim for a traditional Christmas look).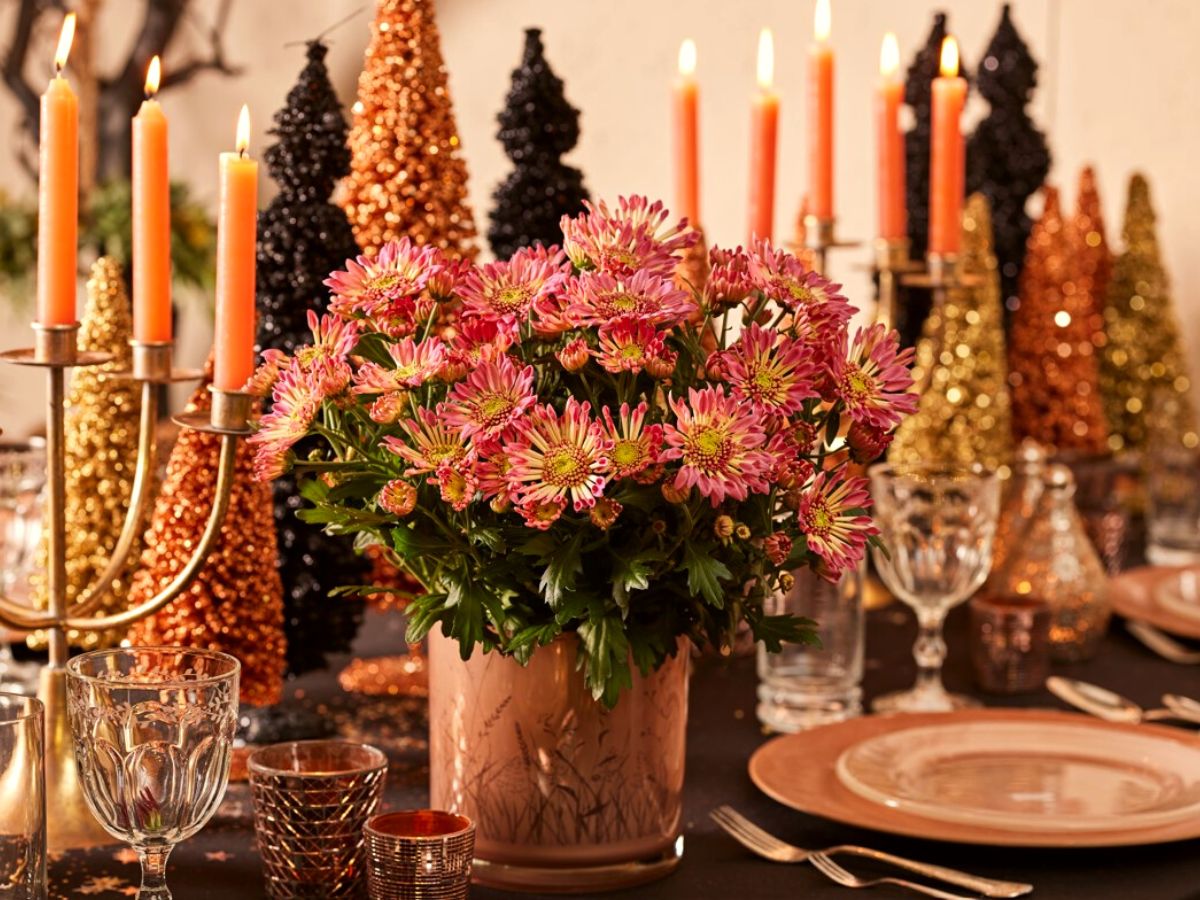 This said the breeder of these beauties provides a dark red shade along with a more peachy and pinkish palette to actually make a difference in the way you choose to ornament your table, being able to place them in the middle or throughout the entire table as well.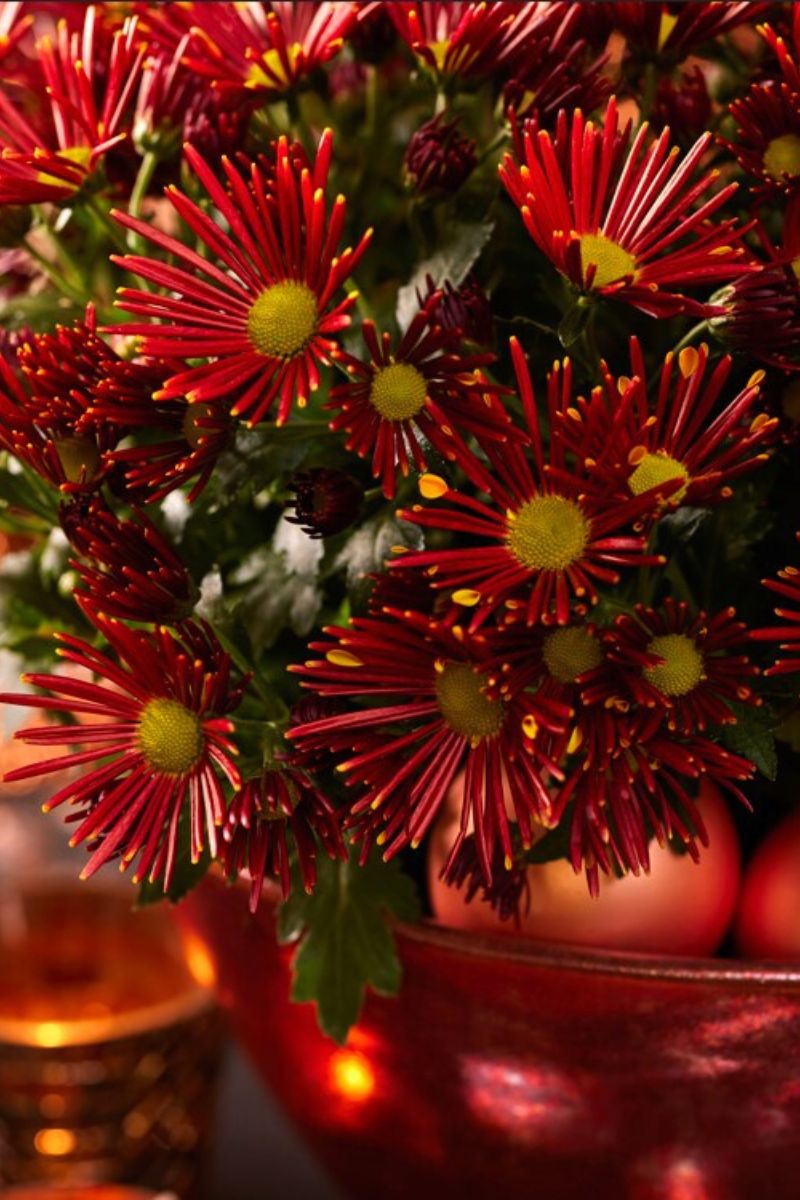 4. A Great New Years Celebration With Pot Mums
A plant version of yellow fireworks does exist and can be found in the range of Royal Van Zanten's pot mums. These charmers have a different shape, with a little spiky fun embedded in the plant's petals, which is what makes it truly unique. For new year's some of the most popular color choices include white and yellow for everything.
Lucky for you, there are of course white and yellow pot mums for you to thoroughly enjoy. Did you know white is traditionally associated with new beginnings, purity, and a fresh slate? On the other hand, yellow mums are a great choice as the color traditionally represents prosperity and riches — because, you know, gold.
More About The Breeder of These Beautiful Pot Mums - Royal Van Zanten
Royal Van Zanten is an innovative company with a wide and attractive range of source materials. New types and varieties are developed and crops are improved. Royal Van Zanten strongly focuses on the market and has customers all over the world. The company provides its customers with added value through specific sales concepts in order to increase the demand for the product.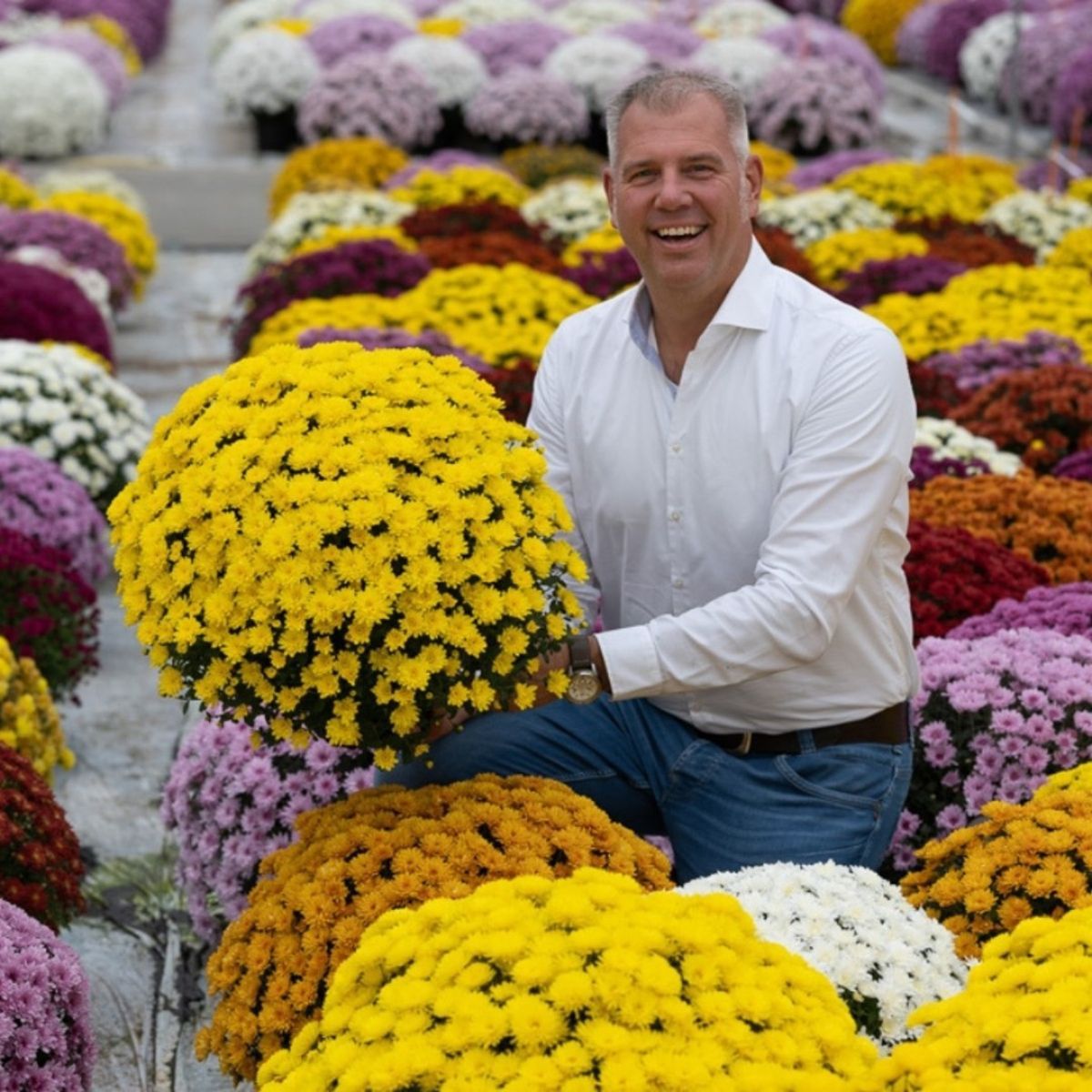 They produce starting material where it is best to do so. Climatic, soil science, and business economics arguments apply to this. Careful consideration of these arguments is the best guarantee of delivery reliability for all our cut flowers, potted plants, and flower bulbs. Not surprisingly, they are present on all continents. With all-time access to these precious pot mums, which ones will be your choice for the upcoming Christmas holidays? If you can't choose one, choose them all!