If you're looking for spectacular flowers and gorgeous, vivid colors, potted celosia is just what you need. As a specialist in breeding pot celosia's from cuttings, Floritec now has no less than three series with a wide range of colors and shapes. These exotic-looking beauties add a much-welcomed pop of color to patio pots, bedding schemes, and any space in your home.
Potted Celosia Brings a Much-Needed Pop of Color
Celosia flowers, also known as 'wool flowers' or 'cockscombs' have many flowers that flourish for months on end. The genus Celosia belongs to the family of Amaranthaceae. It is native to the warm climates of Africa and Asia and appreciated for the showy inflorescences that are colorful and unusual like no other flower. When several pot celosia's bloom next to each other, they collectively give the impression of fire, which is why the botanical name Celosia - meaning 'burning' in Greek - was selected for this plant. The general name of cockscomb was given because the blooms also look similar to a rooster's comb.
Images via Flower Council Holland & Floritec
Make a Statement
It would be difficult to find a flower with a more interesting shape and structure than celosia. Some look like fluffy flames blooming in your garden, while others have a definite Dr. Seuss-like appearance. All types of potted celosia have bright, vibrant colors and truly make a statement in your home or landscape. On top of that, they make excellent cut flowers for floral arrangements or can be dried and used in many ways. Floritec's celosia comes in various forms: with flaming torches, narrow spikes, or even a comb that looks eerily similar to a brain. You can enjoy this plant with a light spicy scent in a multitude of colors, from white, red, and yellow to pink, purple, and orange.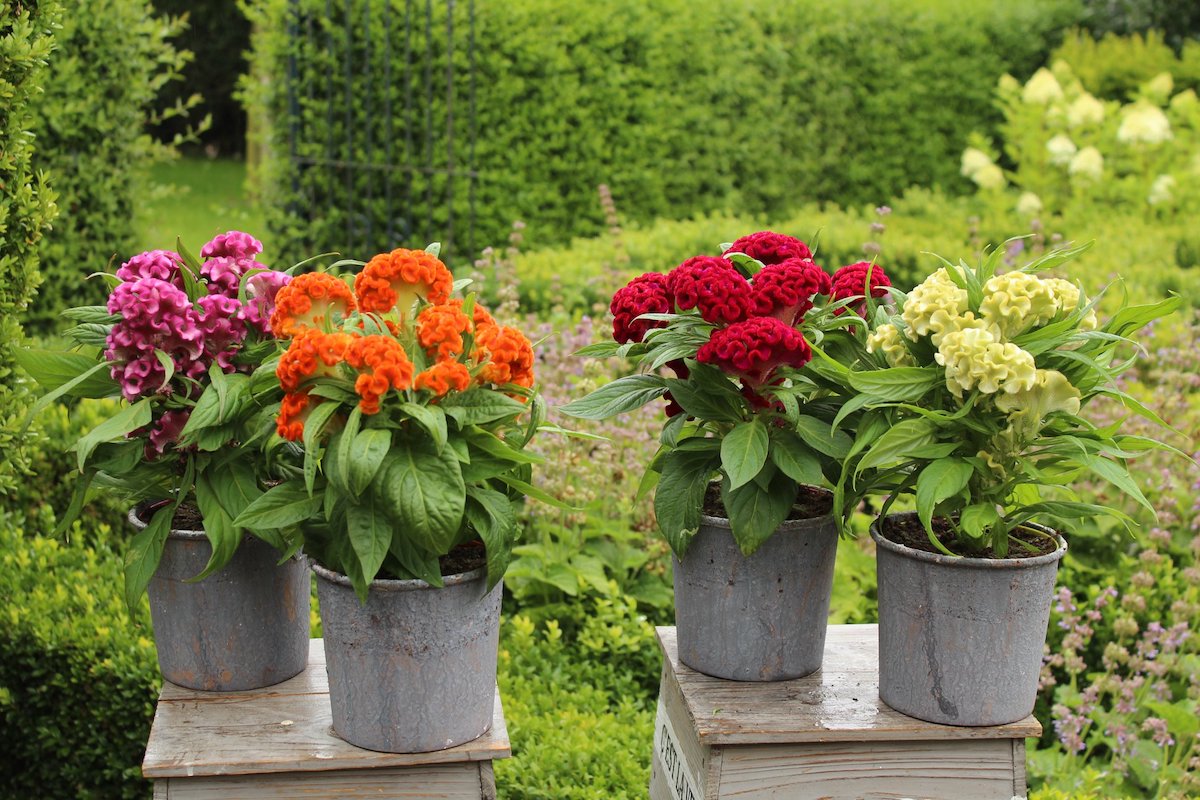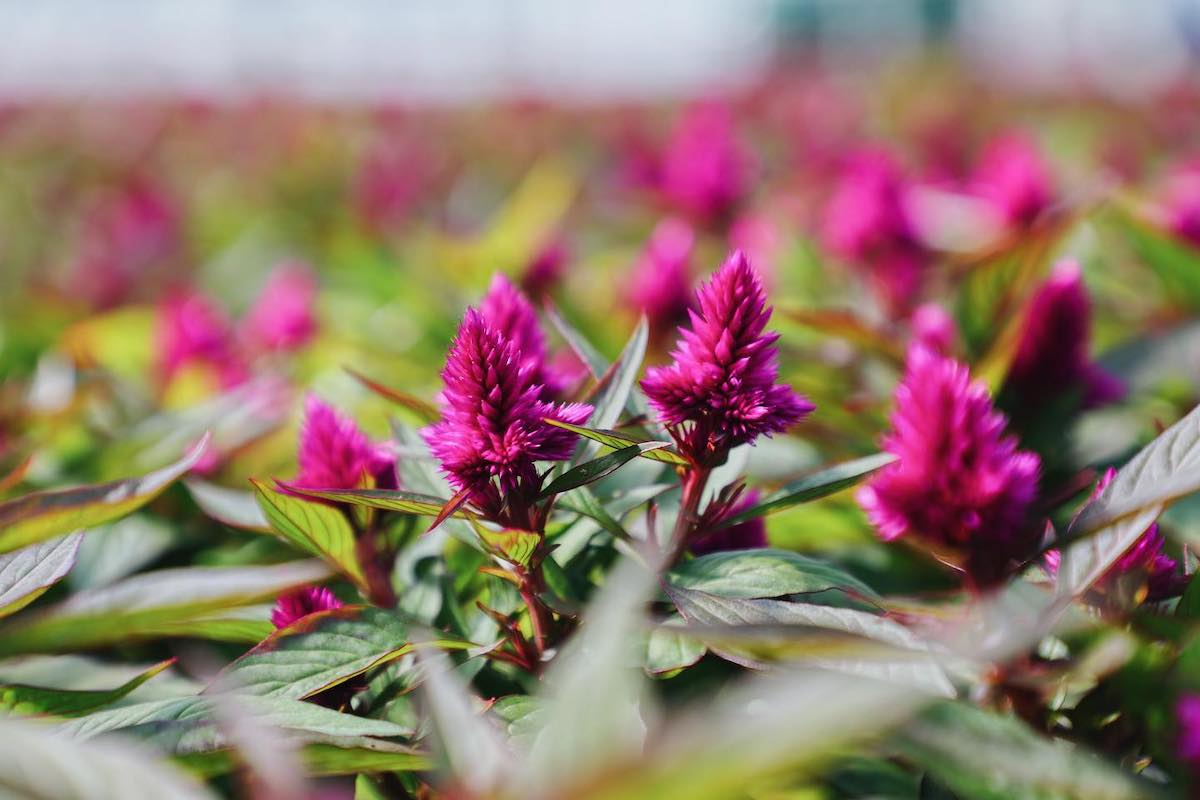 Meet the Floritec Pot Celosia Families
As a specialist in breeding pot celosia's from cuttings, Floritec currently has three extensive series available that come in a wide range of colors, shapes, and possible applications. And, as we're used to from Floritec, all potted celosia is of the highest quality.
Celosia Twisted - Uniquely Shaped
The successful Celosia Twisted series consists of a balanced color mix. The strong colors and distinct flower shapes are a true feast for the eye. Thanks to special breeding, the Twisted series has very strong plant properties. Twisted is robust and therefore requires very little care.
Celosia Intenz - Colorful Powerhouse
Celosia Intenz is a hit both indoors and outdoors. Very compact and well-branched. The proven weather resistance ensures a high ornamental value up till early fall. Intenz also scores high in terms of sustainability. The certified cultivation is very sustainable; carefree enjoyment for everyone!
Celosia Floriosa - Longlasting Beauty
Just like Twisted and Intenz, the Floriosa series is bred from cuttings and therefore an amazing high-quality and uniform product. Available in several stunning colors. And she practically shines with her flaming torches. Floriosa is available from March as a cheerful indoor spring bloomer and from May as a rewarding outdoor product in pots on a balcony or in the garden.
Essential Tips and Availability
The two essentials for growing celosia successfully are plenty of sunshine – at least 6 hours per day – and well-drained soil, as the roots are likely to rot in heavy soils. If you're growing them as indoor plants, plant in containers filled with good multipurpose compost mixed with grit, and place them in the sunniest spot available. For the best flowers, move them outside in summer. The availability of these three stunning series of colorful potted celosia varies per country and region so make sure to always check with your account manager or contact Floritec directly.