Rafael Silveira is a fine artist with a strong background in graphic arts. The majority of his works consist of oil and acrylic paintings that mix a classical atmosphere with contemporary techniques and subjects, especially cartoon imagery.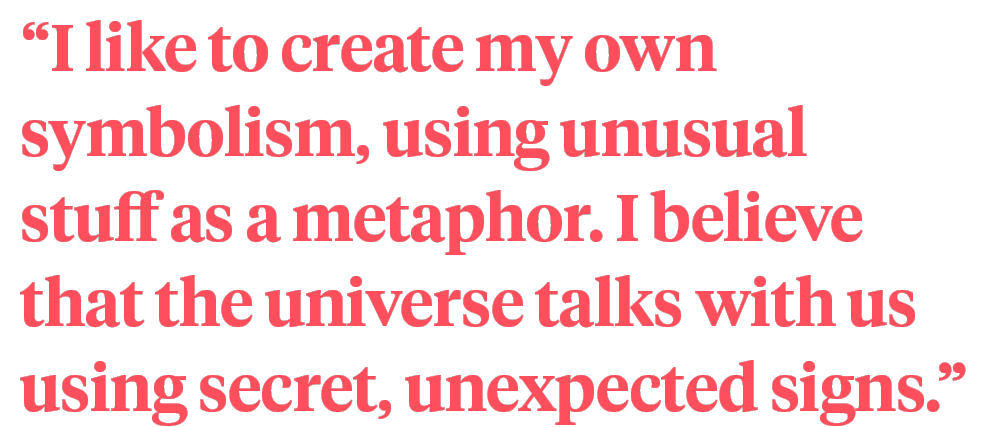 Fine Artist Rafael Silveira
Rafael was born in Paranaguá, Brazil and he began drawing comics in 1990, which were featured in numerous independent publications throughout Brazil. By 2000, his interest turned toward illustration for magazines and advertising campaigns in Brazil and Europe. He studied fine arts at the Federal University of Parana and received a degree in advertising from Centro Universitario Curitiba in 2002. In 2004 he began to paint with oil, and in the years since, his fine art works have been exhibited in prominent Brazilian galleries and are included in numerous collections such as the Museum of Modern Art in Rio De Janeiro. Silveira is a three-time winner of the Max Feffer Design Award.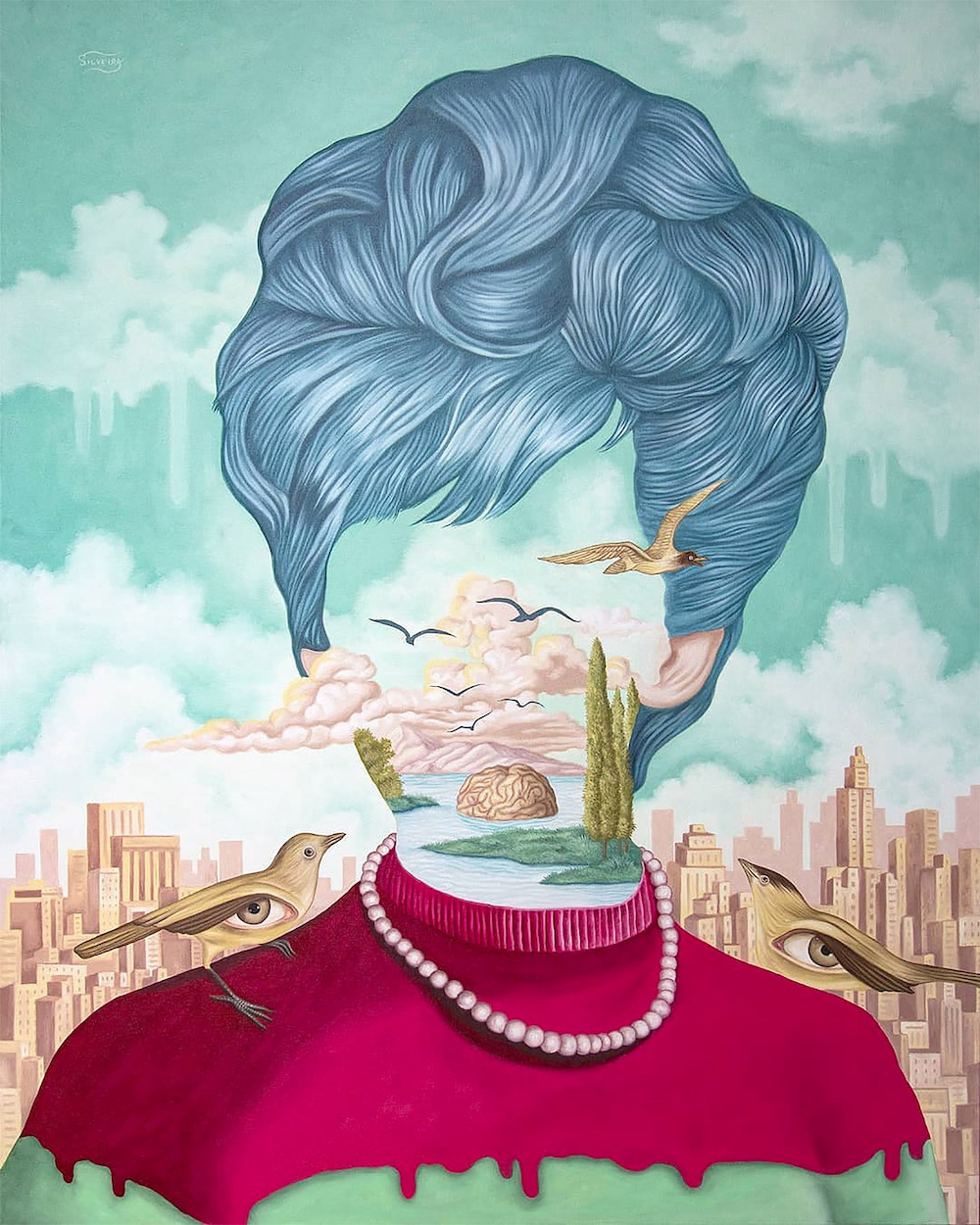 A Deep Dive Into the Human Mind
"My work is a deep dive into the human mind. I became very interested in what happens inside our minds ever since I had to deal with a case of mental disturbance in my family. Each artist has his own history, his own path. That's what makes every artist special in his own way."
Rafael Silveira's imaginative work combines figurative classical painting, comic-inspired imagery, and surreal subject matter, resulting in a universe where dreams are blended with waking life and the impossible appears commonplace. Silveira credits his native Brazil as a source of inspiration and describes his experience living in the country as having "daily contact with the bizarre, absurd and preposterous. It's like walking through a wild forest where beauty and dangers reveal themselves in strange, random, and haphazard ways."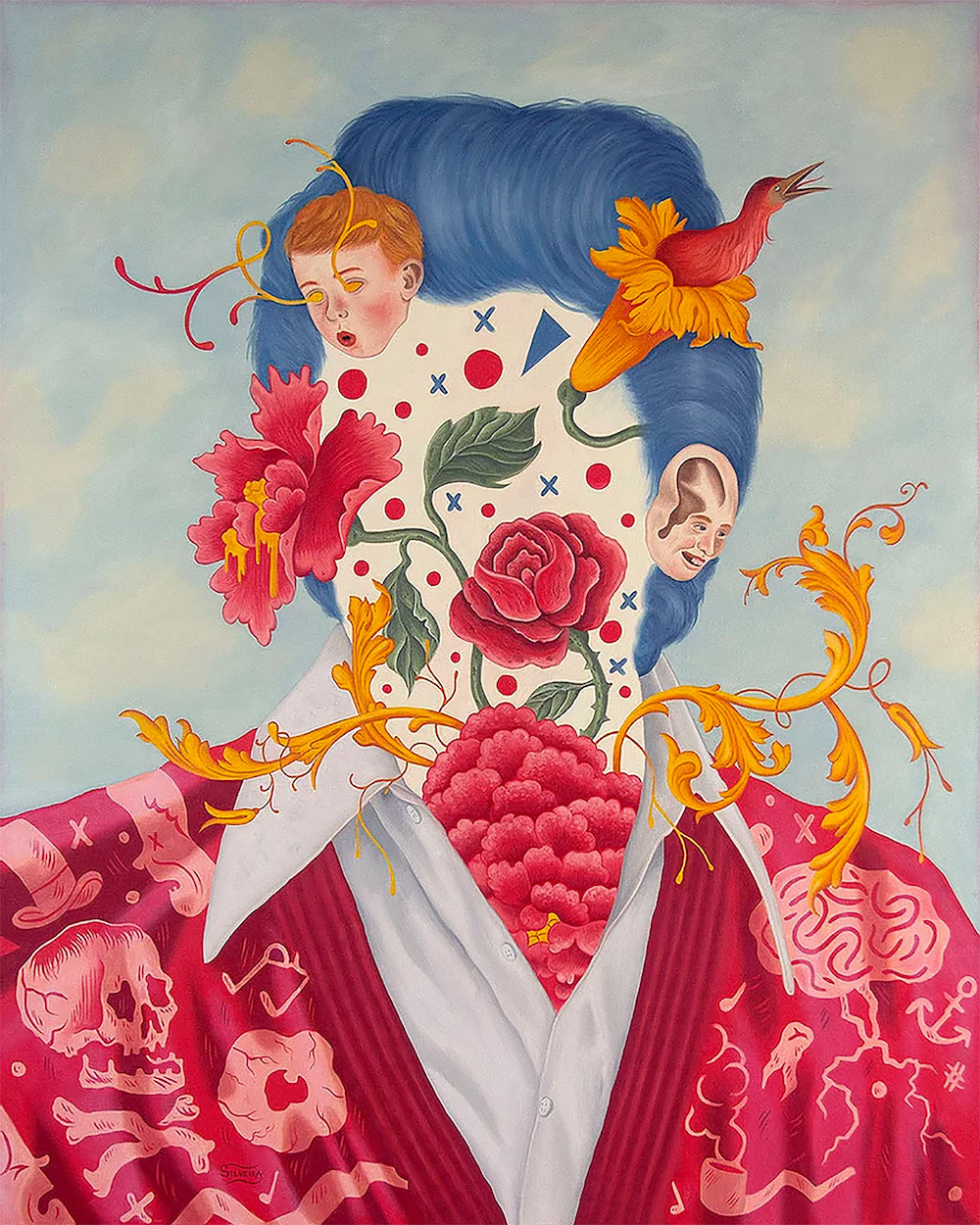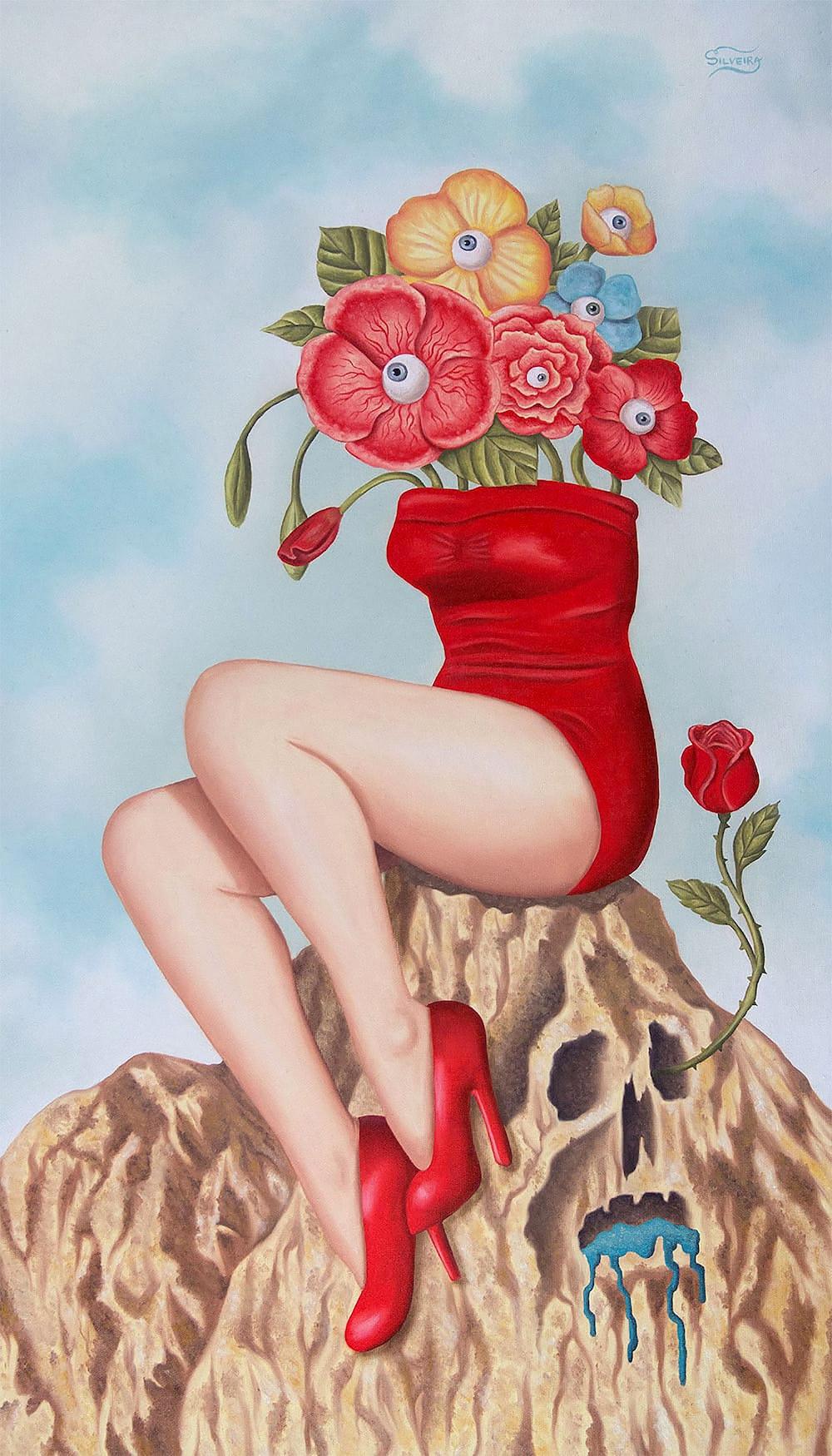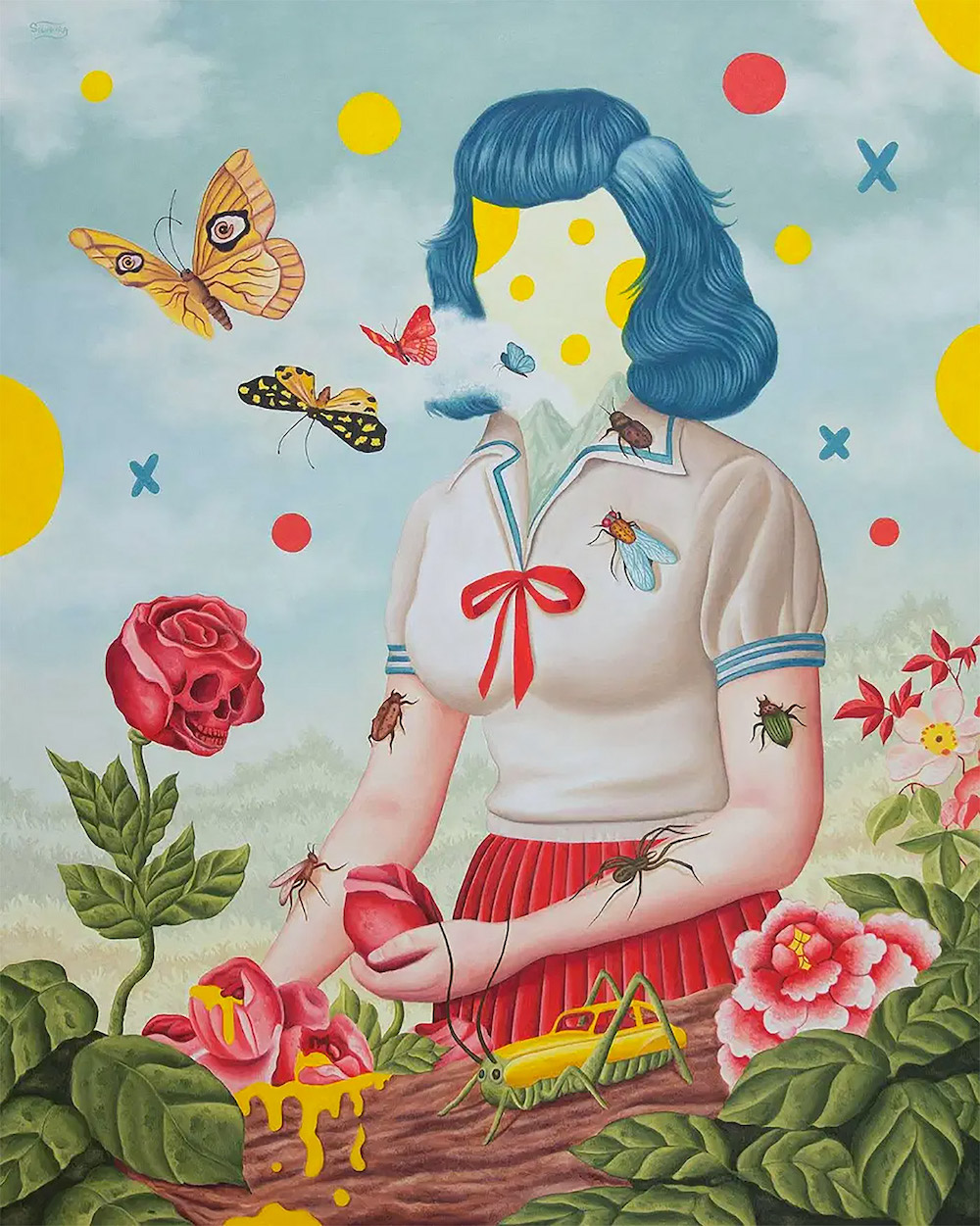 Unportraits
In Rafael Silveira's 'Unportraits', magenta curls and slick, turquoise coifs frame the bizarre scenarios unfolding in a subject's mind. The Brazilian artist, who gravitates towards oil paints in shades of pink and blue, translates a character's psyche through wilting flowers, gashes in the earth's surface, and parrots with feathers that drip like wet paint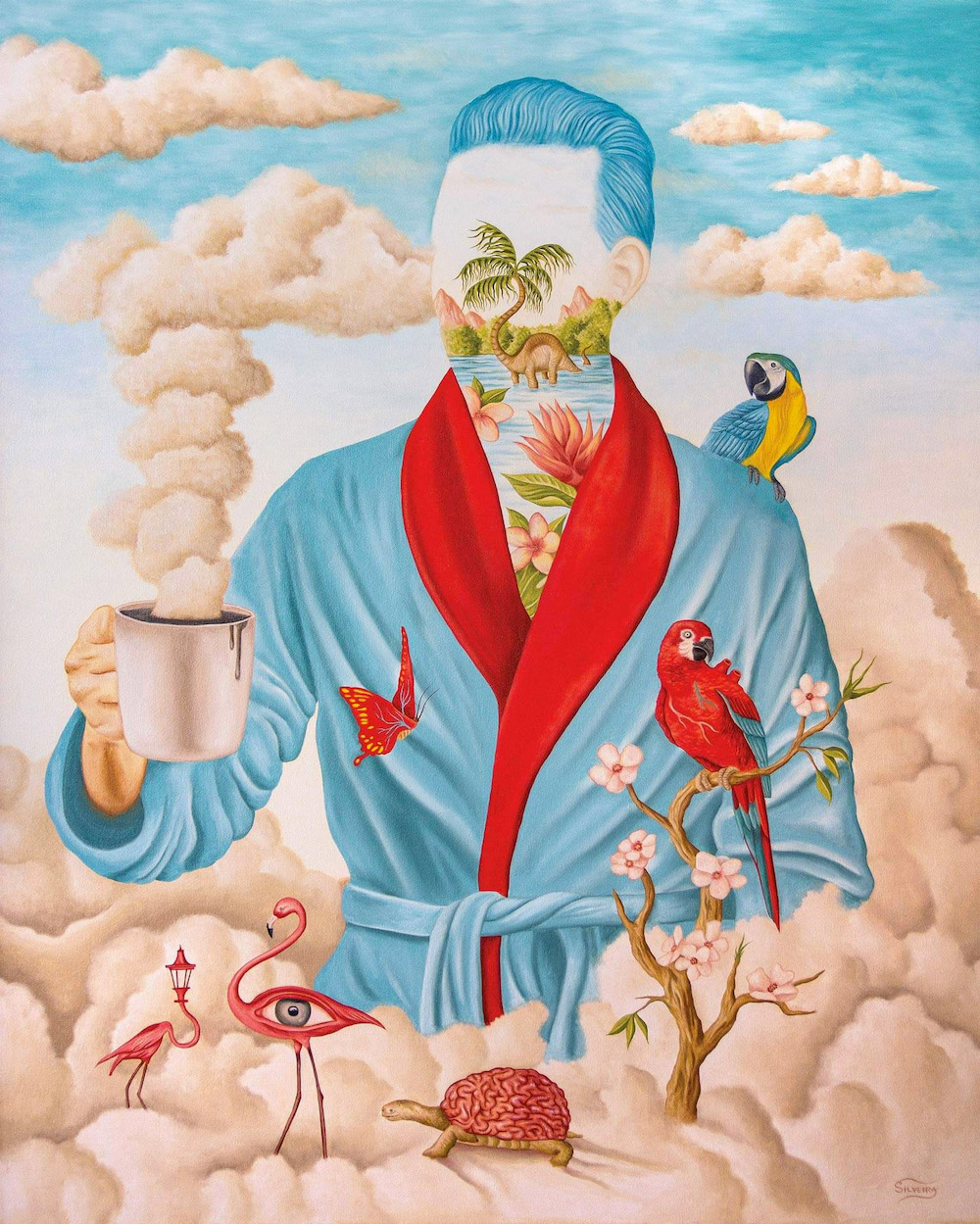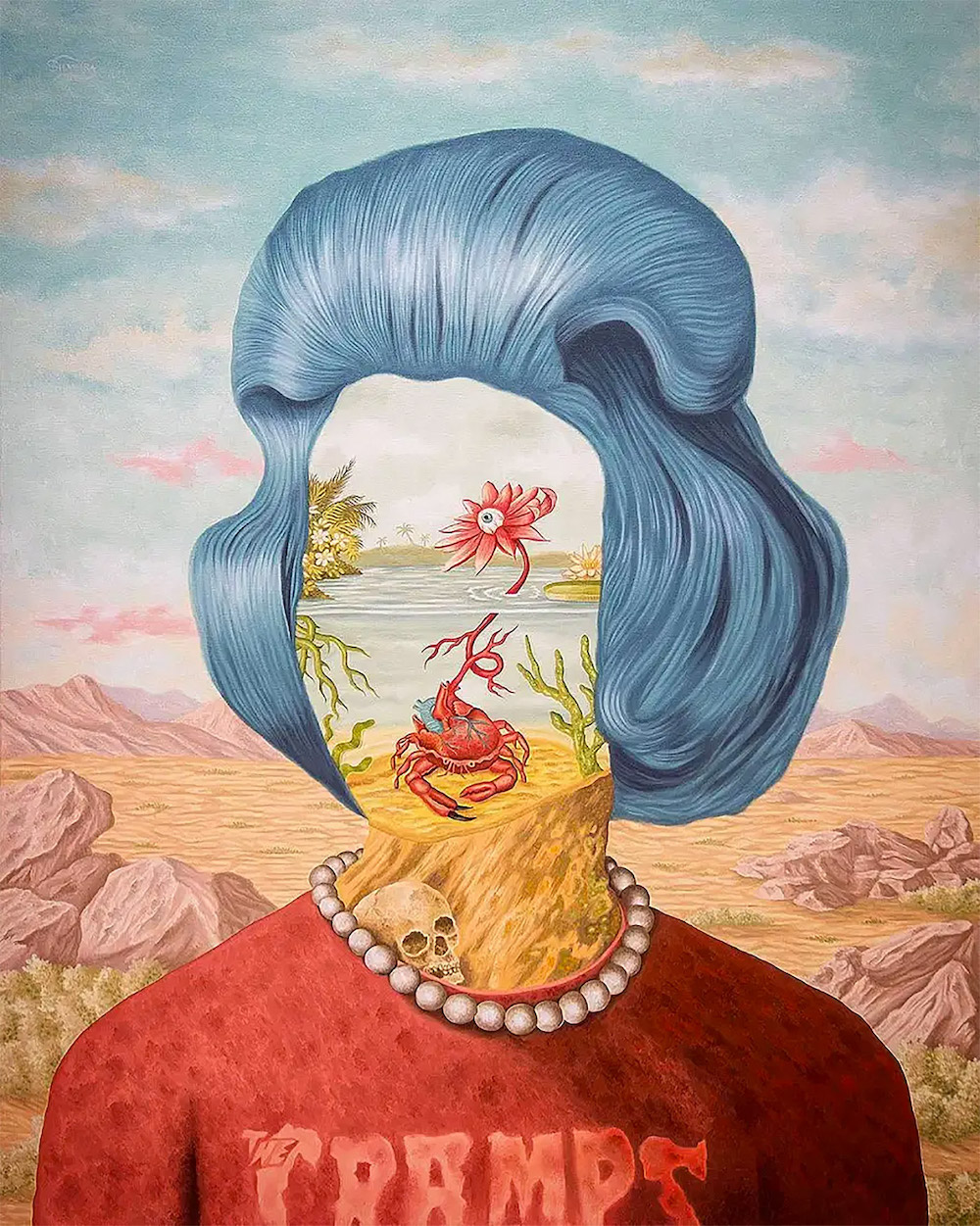 With an explosion of past and modern iconography melding together in effortlessly unified pieces, Rafael Silveira blurs the lines of time in his billowy soft dreamscapes. Through Silveira's time-warped compositions a bevy of classically rendered botanicals and tropical birds drift alongside fruit loops and 50's inspired brassieres, creating a visual collision between the natural world and man-made notions of elegance.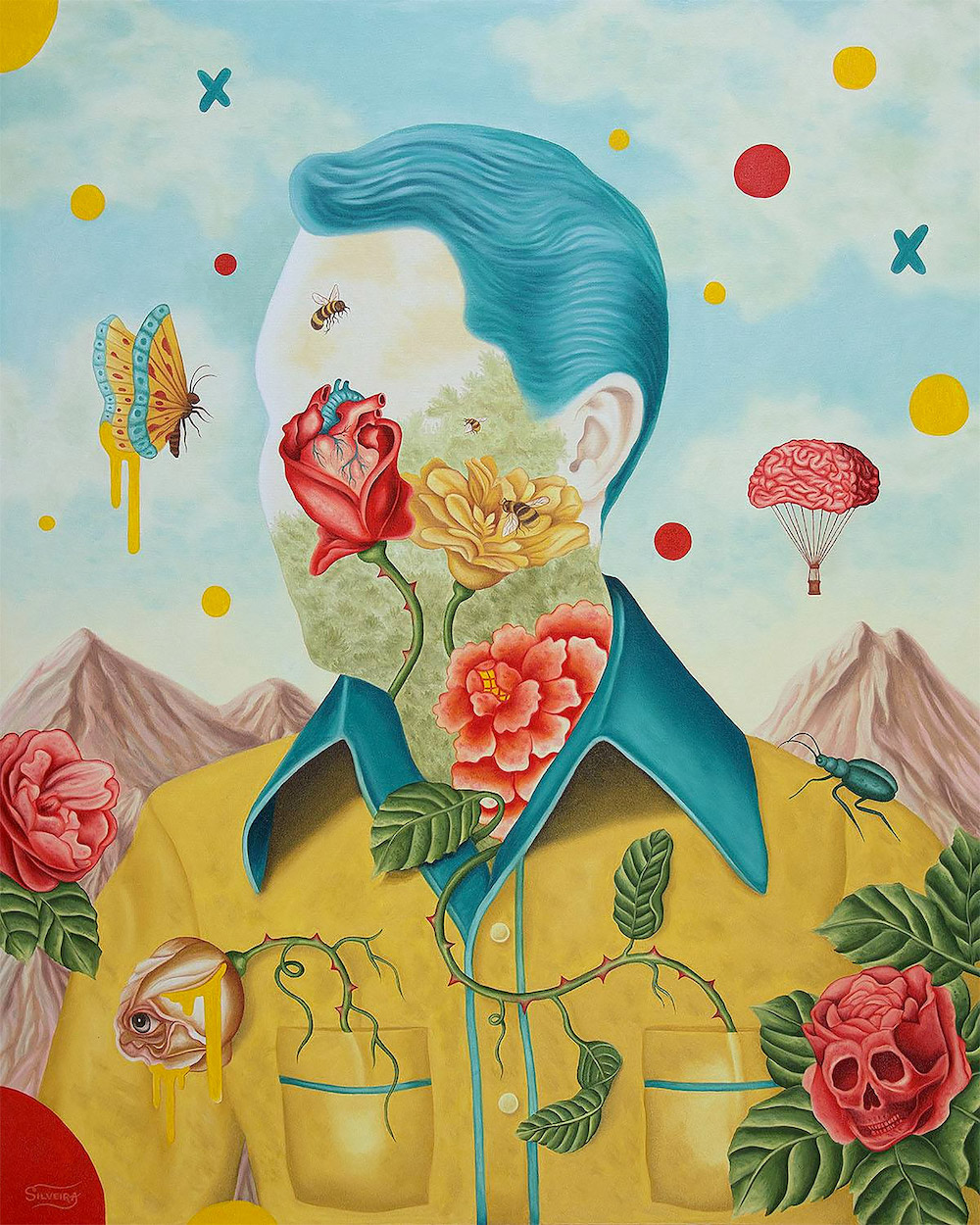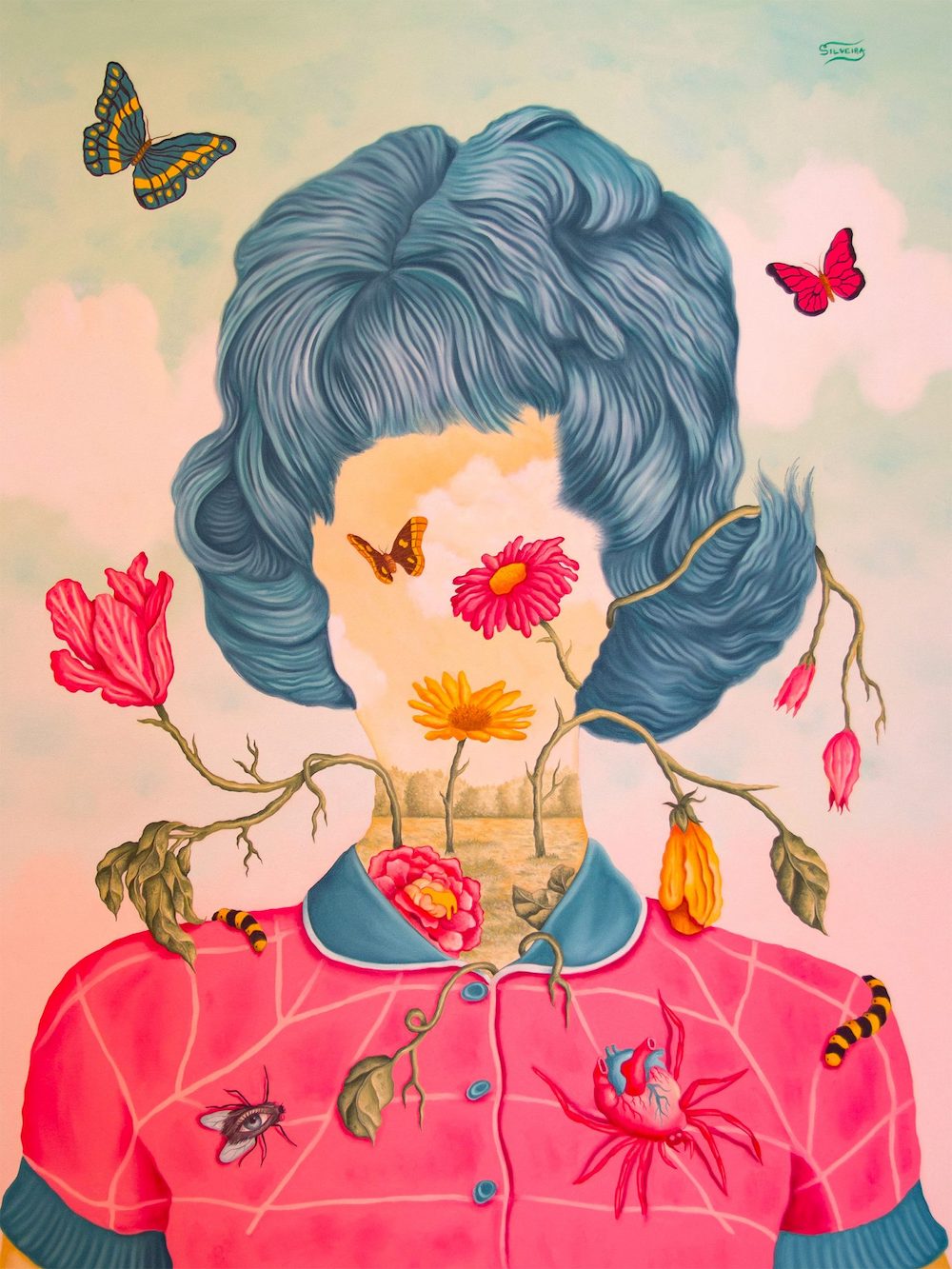 More About Rafael Silveira
Like a vacation gone array, Silveira's seemingly out-of-place subjects seem to harbor a sense of content amidst the chaos, embracing the voyage into worlds beyond their own. Discover more of his art on his website or keep up with his latest works on Instagram.