The origins of embroidery can be traced back decades ago. Most craftsmen would argue that it hasn't changed much in the source over the centuries. But the modern-day needle-and-thread pioneers beg to differ. Moscow-based fiber artist Rosa Andreeva is one of these modern-day fiber artists that offers her best and most creative stitching work on Instagram.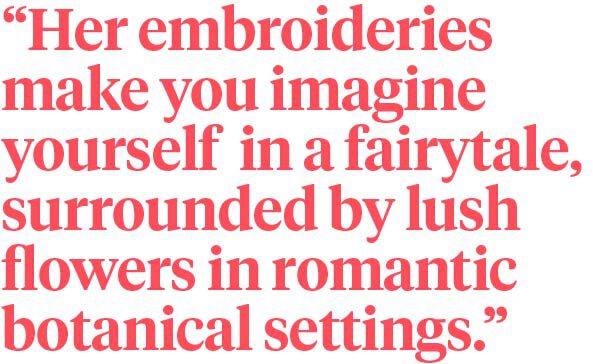 Modern-Day Needle-and-Thread Artist Rosa Andreeva
The following collection of her embroideries makes you want to crawl into her artwork and surround yourself with the flora and fauna on the fabric. Rosa shows how flowers can come to life through threads.
The final result draws the viewer into these enchanting miniature scenes that are full of texture and embody the essence of the Earth.
Rosa Andreeva:
"Nature has always been my main source of inspiration. That is where I draw all my ideas from. I do not work with templates, as I find it uninteresting. In the beginning, I studied stumpwork and made copies of old pieces, but since 2018 I have been studying in the academic painting studio. This allows me to create my own drawings and incarnate them in my embroidery."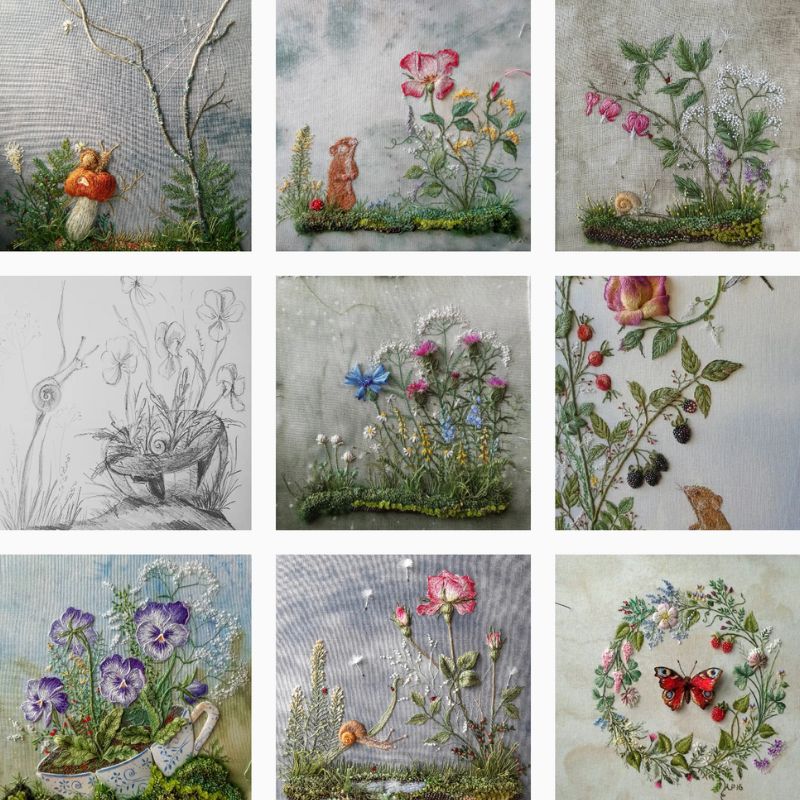 Unique Embroideries
The value of the author's embroidery is in its uniqueness. Somehow, Rosa Andreeva got bored with cross-stitching and began to draw with threads, but she got so carried away that she began to create elegant miniatures in the technique of artistic smoothness with elements of three-dimensional smoothness and various decorative seams. In general, Rosa took up the author's embroidery according to her own drawings.
Rosa Andreeva:
"What I would like to express in my works is the fragility and singularity of nature. If my embroidery helps somebody to put the flower in the cup or to have a smile, it means my work is complete."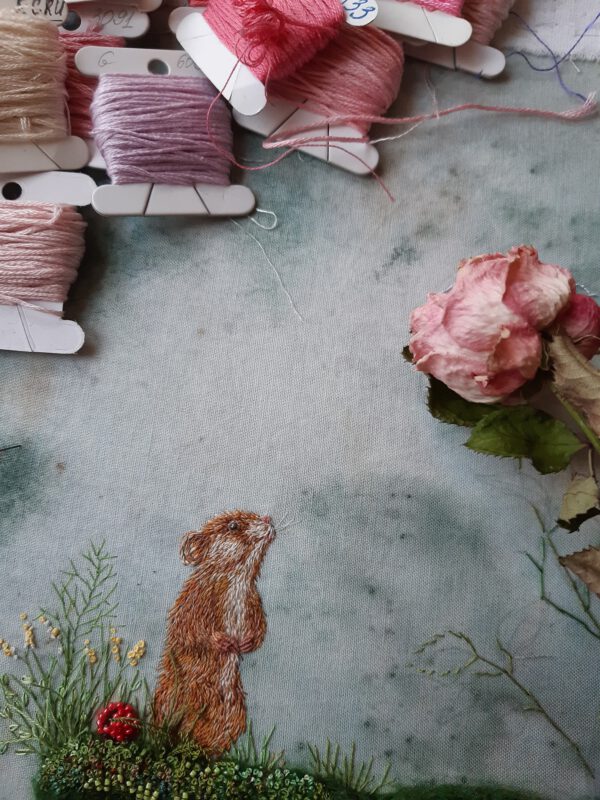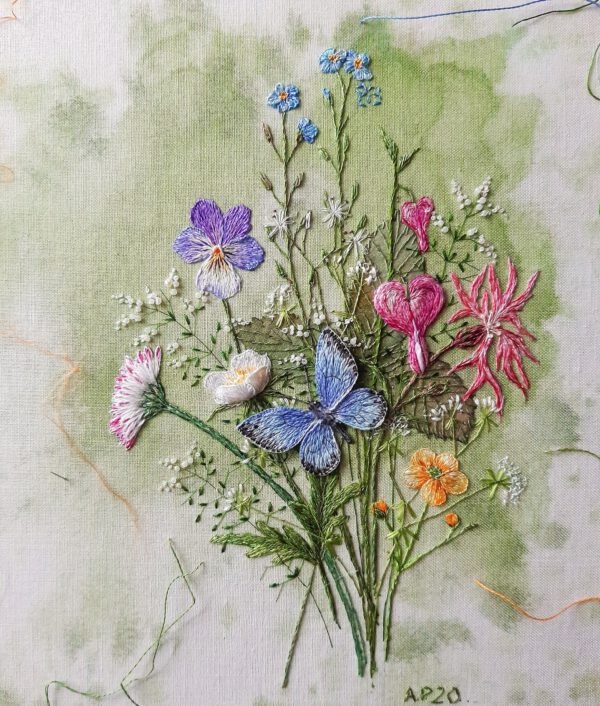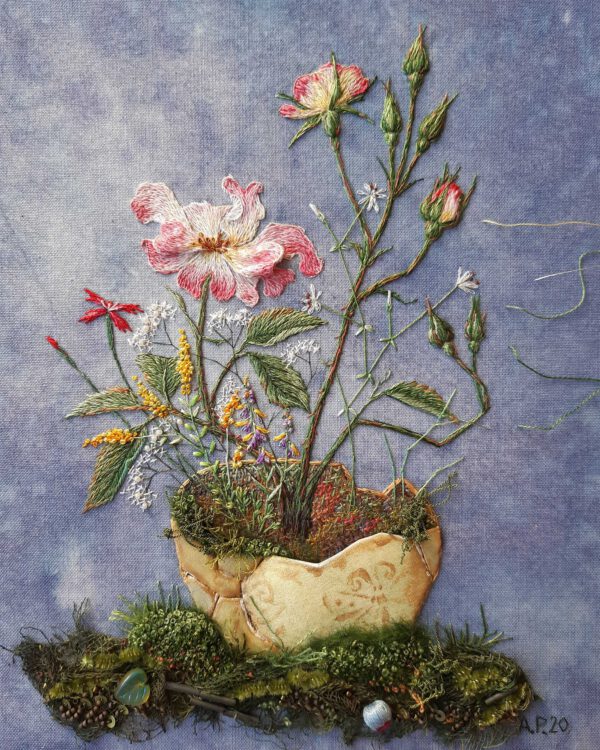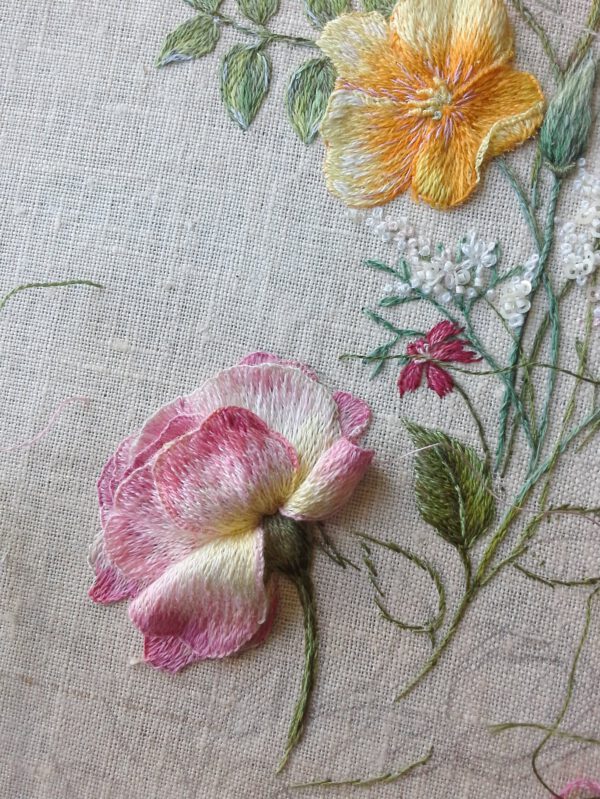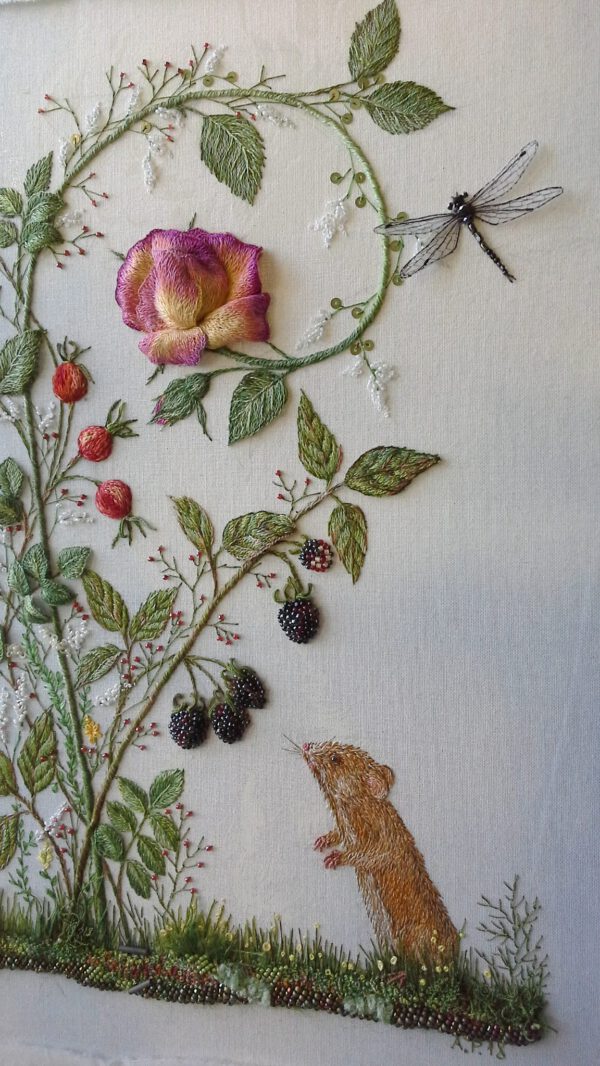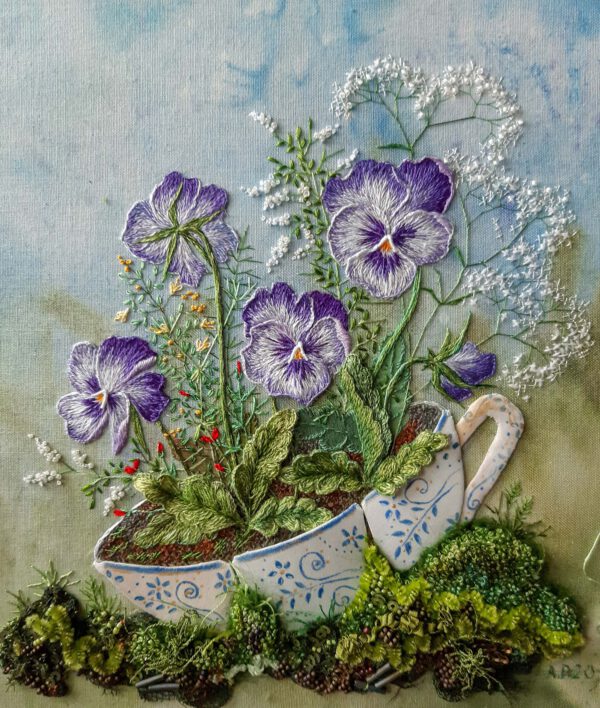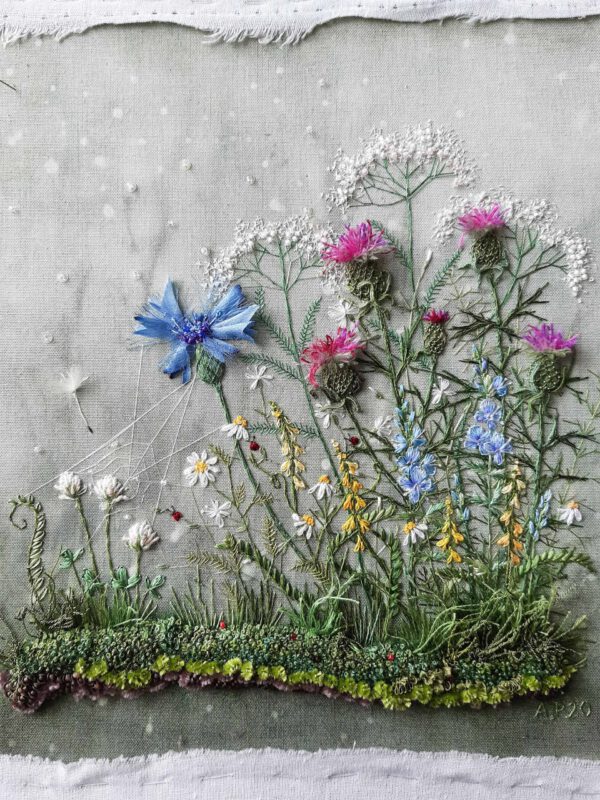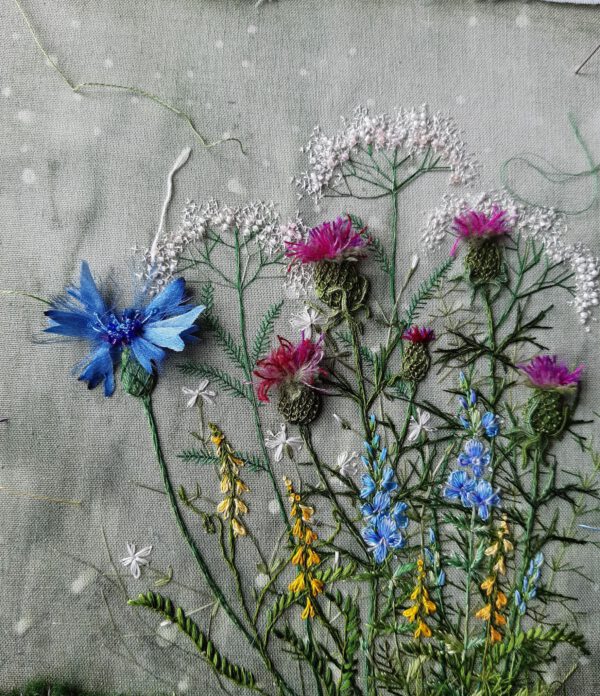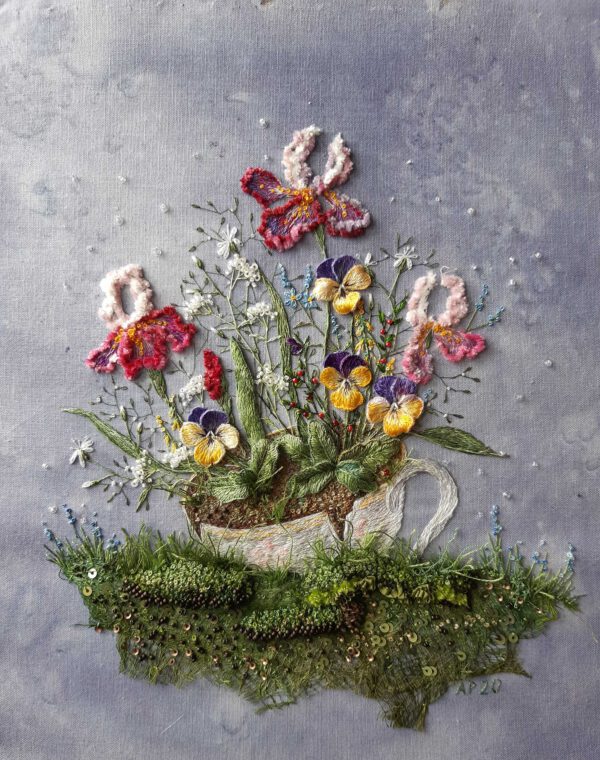 Lovely Art Needlework
Rosa Andreeva creates some lovely - and exquisitely embroidered - art needlework. Combining surface embroidery, stumpwork, and bead embroidery in her creations. Definitely check out Rosa's
Instagram Page
, Facebook page at
Margh Art
, and online at
https://taplink.cc/roniy