Romantic Persuasion
Persuasion is a light-yellow, creamy garden rose, that literally persuades every lover of English garden roses. With her elegant and romantic look, she is the right choice for every occasion. And especially for spring and Easter decorations, she is the perfect fit.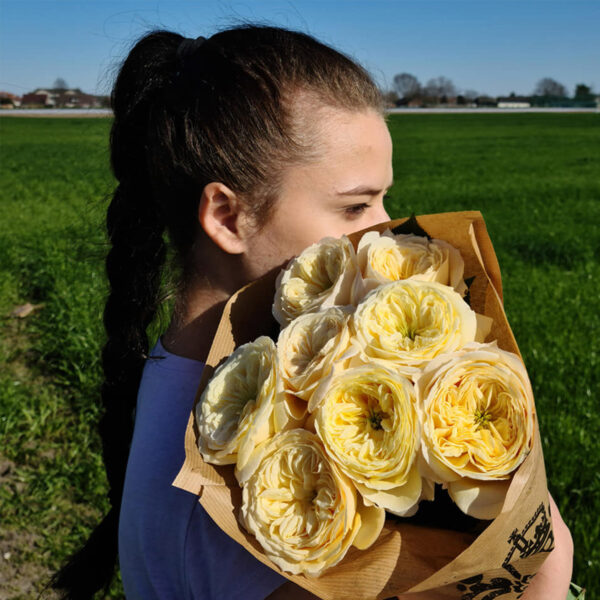 A premium English garden rose
This premium English garden rose in the truest sense of its name. The head is large, the color stays from raw to full blooming. One mono bunch is enough to fit in a big vase. When used in flower arrangements or bouquets, they will definitely stand out, definitely persuading a florist's customer to pick this bouquet. Full production of Persuasion started in April 2020. Therefore, this startling rose is really a novelty.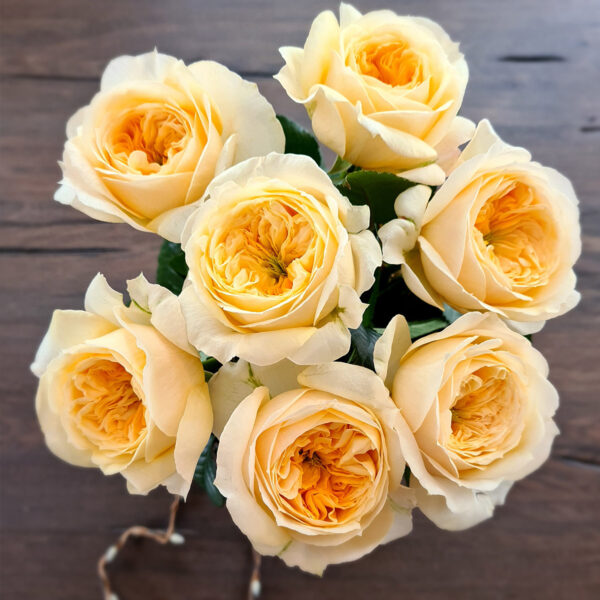 26 Varieties
Persuasion is one of 26 special varieties of the German producer Wans Roses. The Wans company is a true family company. All people at this farm have been working for the family for many years, so you can find a lot of expertise here. They must have a lot of expertise, because working with these amazing roses is not easy. Wans is a specialist in cut roses with particularly special flower shapes (especially English garden roses) and blossom colors. To underline the individuality of those varieties, they are marketed under the brand Royal Beauties®.