As a consumer, ever considered asking yourself what kind of factors are at play when it comes to the pricing of roses? Is it the bud size, stem length, seasons, or the place of origin; that makes up the retail roses and premium roses? Often we are quick to throw in the demand and supply metrics, which in most cases suffices somewhat but not conclusively.
Retail Roses vs Premium Roses
Purchasing a rose either at 10 cents a euro, or 50 cents a euro, definitely gets you questioning the causes of such deviations, right? Just like any other products, roses can be segmented to fit both retail (mass market) and premium ranges based on the quality, technical growing traits of a rose, and the marketing strategies put in place to position the rose.
Though outright market factors impact the pricing strategies, different seasons come with their pricing powers in that regard. Let's unpack the driving forces behind the price tags associated with the delicate petals, is it the breeders, growers, or the markets behind the segmentation of the retail and premium divide?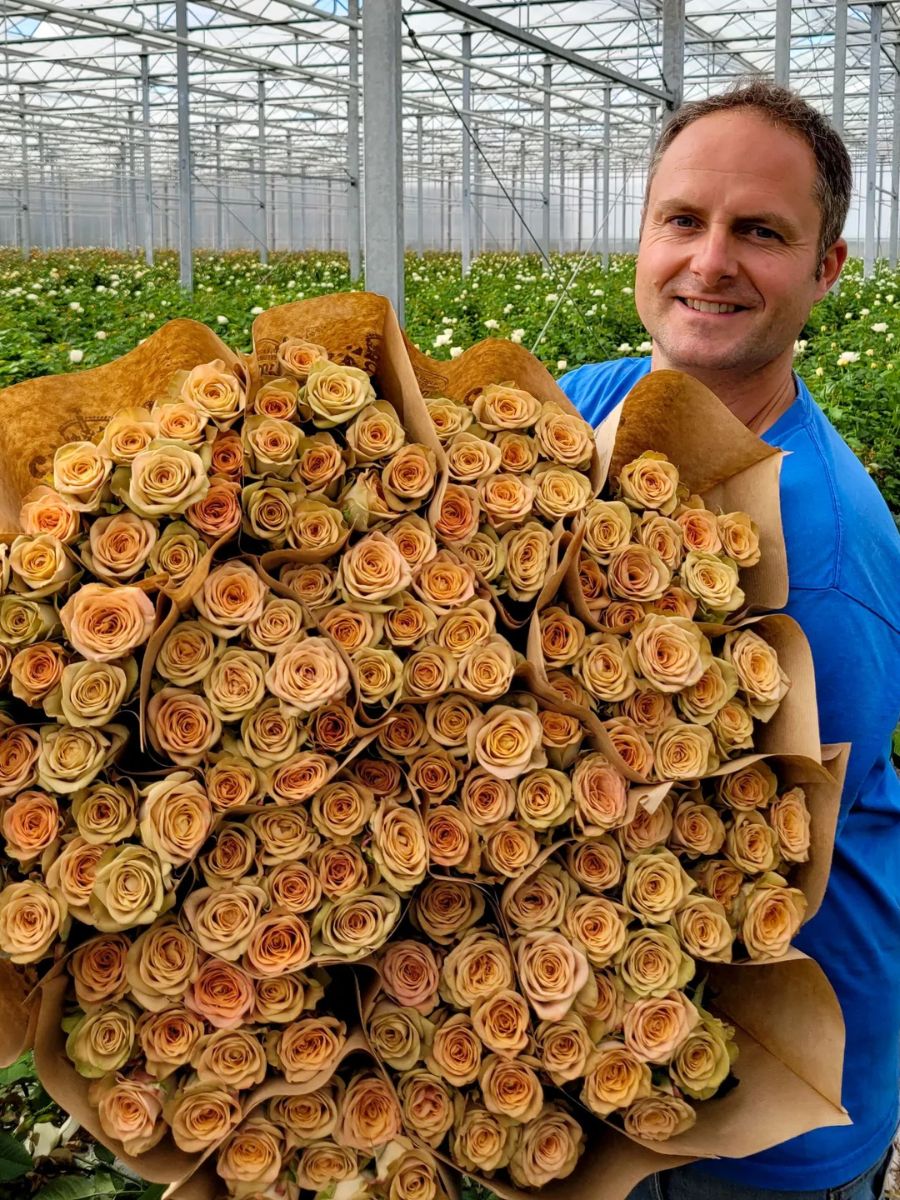 From the Breeders' Standpoint
The art of rose breeding strives to incorporate the needs and preferences of different markets, and altitudes when developing new selections. Breeders play a significant role in the breeding and introduction of rose varieties that fit the two segments, this is in a bid to cater to the diverse needs of growers and consumers alike. This is the epitome of retail and premium roses segmentation, based on technical growing details, breeders right away know if a rose fits either the retail or premium markets.
Retail Roses Traits
Retail roses are characterized by relatively small bud sizes ranging from 3.5-4.5 cm, and stem lengths of 40-60 cm. Roses with this kind of length and bud size profiles tend to be highly productive, growers aiming to get more stems per square meter of production, gravitated towards such varieties.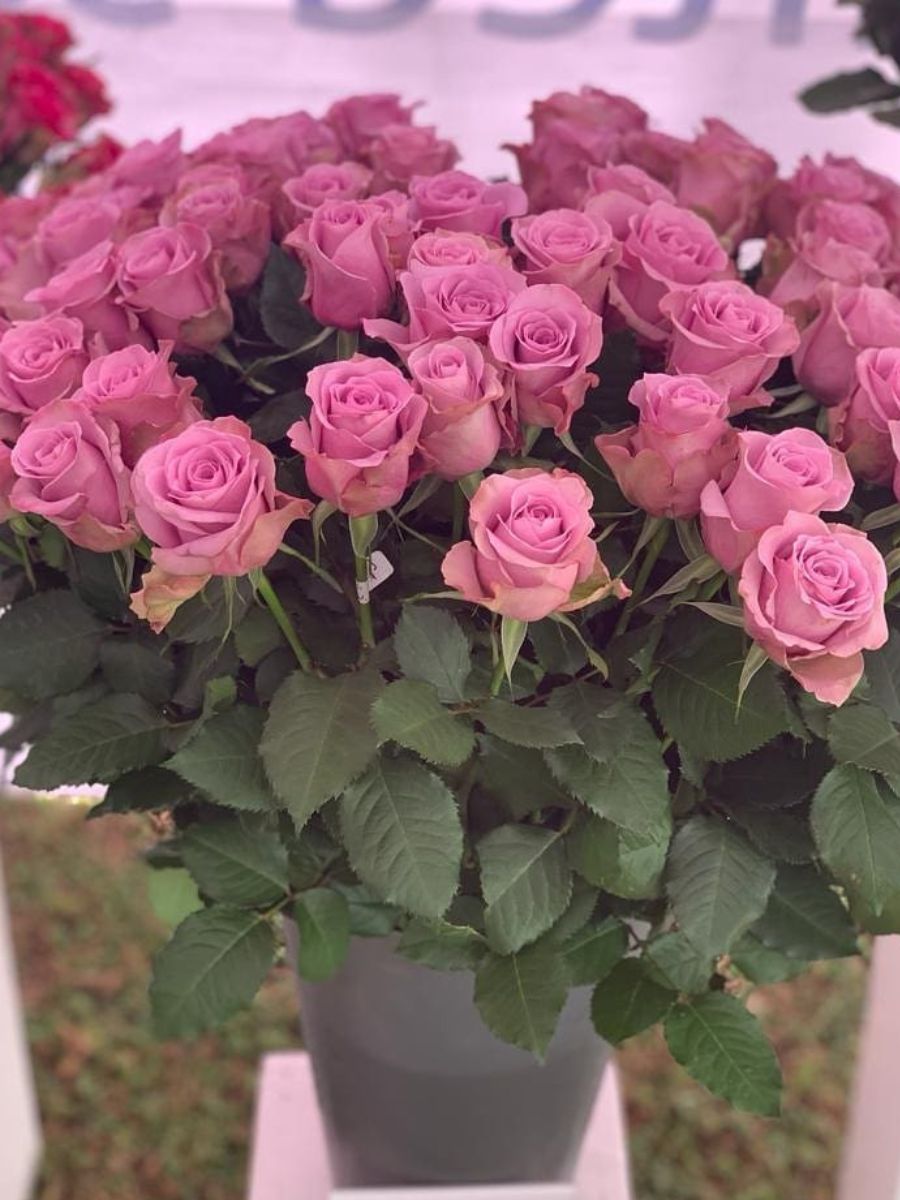 Due to their extremely good production and small head size, they tend to fetch a lower price per stem, but the trick is on its production, that's how growers and retailers make their margins in the end.
Premium Roses
If you have ever encountered a rose that grabs your attention, with its big head size and long stems; that's premium quality. Bud size and length profile for premium roses range from 5-7 cm and 60-80 cm respectively. Due to its fair production, which can always start from 140 stems to 180 stems per square meter, these roses always attract the highest bidders.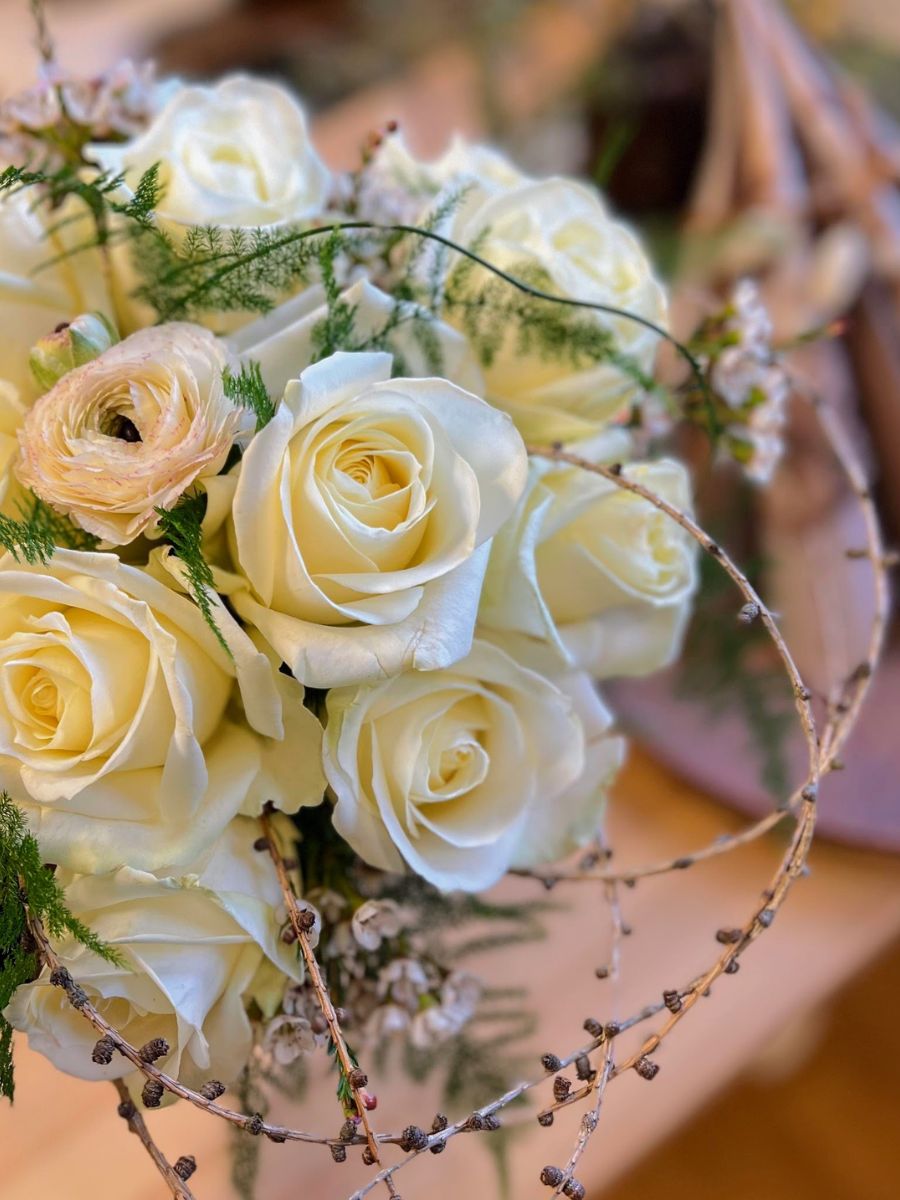 Breeding, development, and segmentation of new rose varieties by breeders, is a strategy to focus their efforts on the right markets and growers for newly introduced roses. The definition and profiling of roses from the breeders' standpoint set the precedence on the market's perception of a variety.
Demand and Supply Scale
Just like other products, rose prices can also be impacted by demand and supply. However, the demand and supply scale often is instituted by the breeder, especially when it comes to the introduction of a new high-potential variety. Breeders often want to limit the supply of the rose, this gives them a leg up to drive the price tag high.
Through exclusive growing, breeders can limit specific varieties to select grower(s) initially, the move is to stabilize the price of the rose variety in the market especially if it is a premium rose. Due to limited availability combined with a great marketing approach to properly introduce the variety in the market, the demand and supply scale is likely to balance in favor of both the breeder and grower.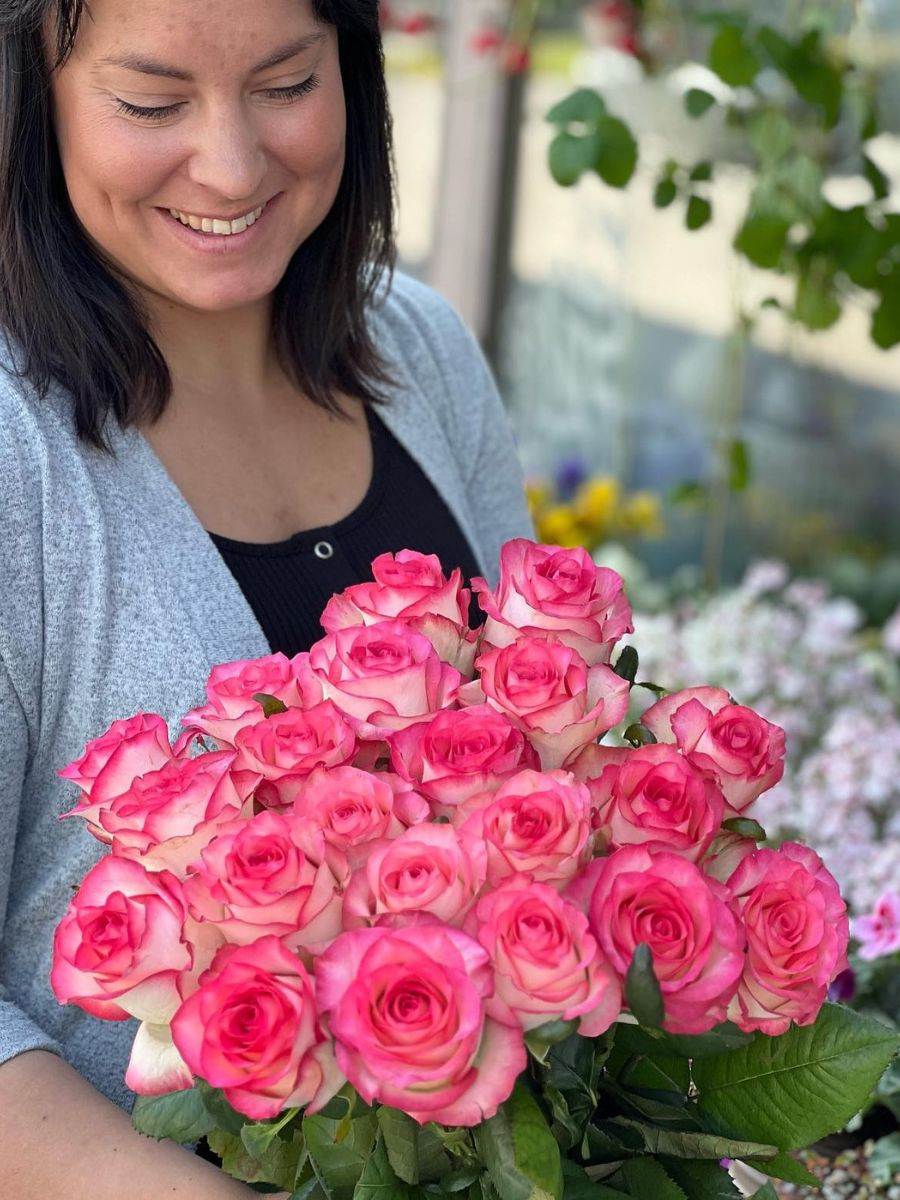 If this strategy succeeds and it often does, the breeder can pull back on the exclusive deal with the consent of the involved growers. However, the pioneering growers have the power to allow the breeder to choose specific additional growers to be given the greenlight to grow the variety to avoid compromises on quality, which might negatively impact the brand and subsequently price of the rose.
Marketing and Rose Variety Positioning
Product promotion plays a crucial role in the positioning of the variety in different marketing segments. A well-executed marketing campaign, paired with the production of high-quality roses can impact the price positively in the long run. Whether a rose is a retail or premium type, a strong introduction strategy is crucial to the establishment or breaking of the rose. If done poorly, including inconsistencies in quality and supply, a premium rose can easily be turned into a retail rose, based on the pricing. Often, it is hard to recover from this, but with a change of strategy and aggressive marketing efforts, you might change the narrative.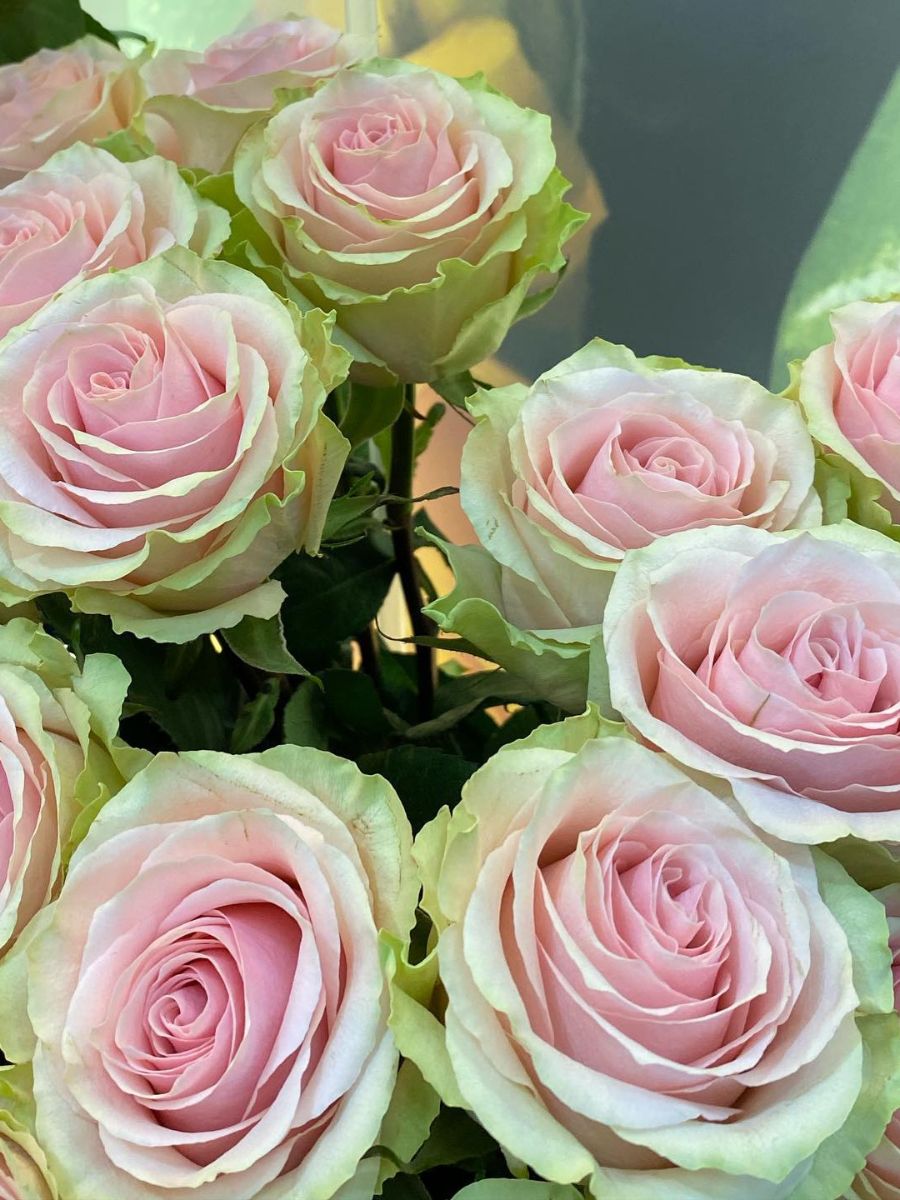 Collaborations with influential strategic florists and media companies to join in during the introduction and variety positioning phase are crucial. They bring in the needed synergy to make effective awareness of the variety in relevant markets.
Different Seasons at Play
Different seasons play a significant role in dictating the pricing of rose varieties important for any given season. From Valentine's Day, Mother's Day, Women's Day, or from the summer to Christmas. Each season drives the prices of specific rose varieties up. For instance, red roses whether within the retail or premium spectrum tend to fetch good prices, Pink roses tend to be highly priced during Women's Days and Mothers' Days.
Easter holidays are an opportunity for yellow roses, orange, and other bright or bi-colors to shine and consumers pay handsomely for these tones. Summer holidays and Christmas often favor the white roses especially due to summer weddings and winter respectively.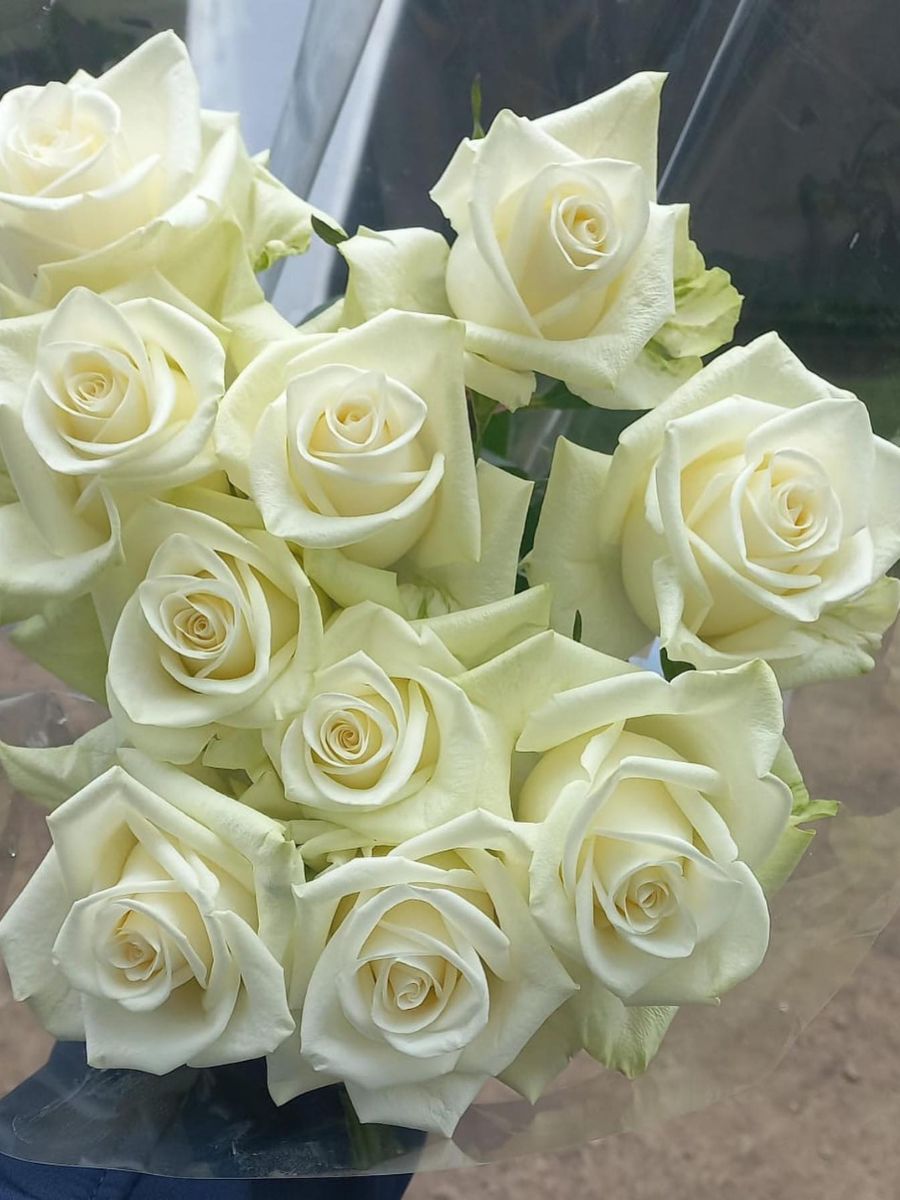 Flower seasons, are without a doubt opportunities to make significant margins within the floral chain supply, whether you are in the retail or premium segments, everyone gets a chance to make an extra coin.
Additional Factors
Another factor impacting the pricing strategies of rose varieties can be the place of origin. Rose varieties grown in Europe, Ecuador, and Kenya are priced differently. For instance, Rose Jumilia grown in Europe can fetch a high price at the auction clock, more or less a premium price, compared to that grown in Kenya, which will be averagely priced. The deviation can be attributed to quality, and color intensity, roses grown in Europe are subjected to optimal conditions (controlled environment), contrary to the growing techniques employed in Kenya.
Presentation of the roses and value addition strategies can also play a part in the pricing. Latin America (Colombia and Ecuador) have mastered the art of presentation of their roses, combined with the impeccable quality they produce, their roses always attracted impressive prices.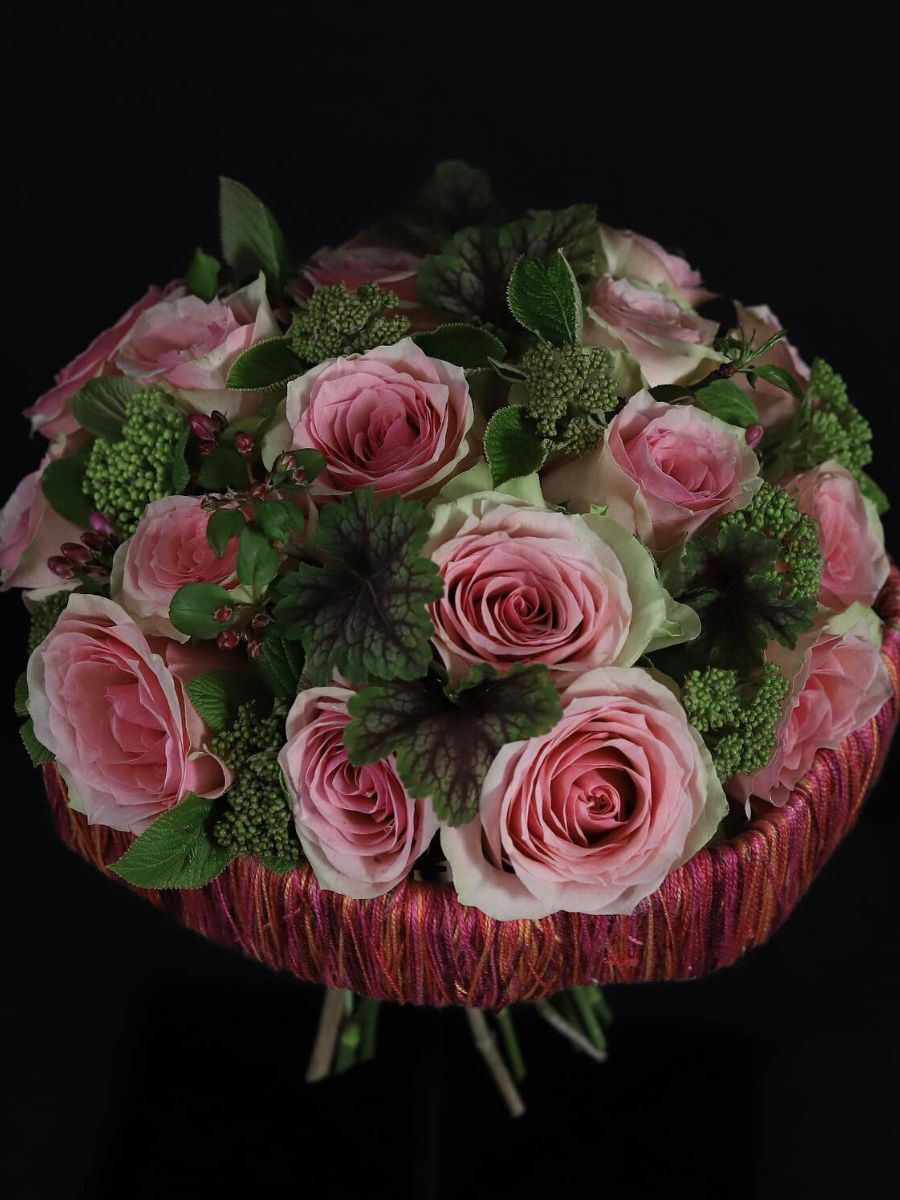 As you seek to order your preferred red rose variety or white, being cognizant of what goes into the pricing and segmentation of your beloved blooms is crucial to appreciate the efforts breeders and growers put into, delivering such a beauty to your doorstep. Despite all the factors highlighted above contributing immensely to the pricing and segmentation strategies of rose varieties, other unforeseeable or unpredictable factors do, mushroom from time to time.
For instance, the Russia-Ukraine conflict drastically impacted a lot of rose growers, especially spray rose growers who were supplying such markets, to cope they had to seek other markets. Due to oversupply to already satisfied markets, pressure on the prices of the roses was inevitable, leading to a downward spiral of prices even for premium roses.
Header Image by @deruiterinnovations, featured image by @Amalia.