Saunas are increasingly becoming a popular search on Pinterest and Instagram. Here are nine of the greatest and most highlighted saunas including a floating sauna in Stockholm and a three-story outdoor sauna in the United States.
Nine Saunas That'll Help You Relax and Stay in Touch With Nature
Who doesn't love a visit to the sauna? The word sauna is an ancient Finnish word referring to both the traditional Finnish bath and the bathhouse itself. Did you know that in Finland, there are built-in saunas in almost every house, including communal saunas in the older apartment buildings?
Of course, Finland is not unique in having saunas. Sauna bathing is a popular and healthy activity all over the world. Besides helping ease pain and increase circulation, saunas may help reduce muscle soreness, improve joint movement, and ease arthritis pain. Not to mention they also aid in reducing stress levels. As the heat in a sauna improves circulation, it may also promote relaxation. That said, here are nine amazing auditoriums — as they are also called sometimes — inspired by nature which have cozy and peaceful interiors.
1. Ambassador Crescent in Canada by BattersbyHowat Architects
BattersbyHowat Architects of Vancouver constructed this isolated sauna on the grounds of a mountaintop home in Whistler, British Columbia. The little sauna is made of standing seam metal and is designed to look like the adjoining vacation home. Care to join one of the nine greatest saunas to help you relax while joining a natural environment? Absolute heaven!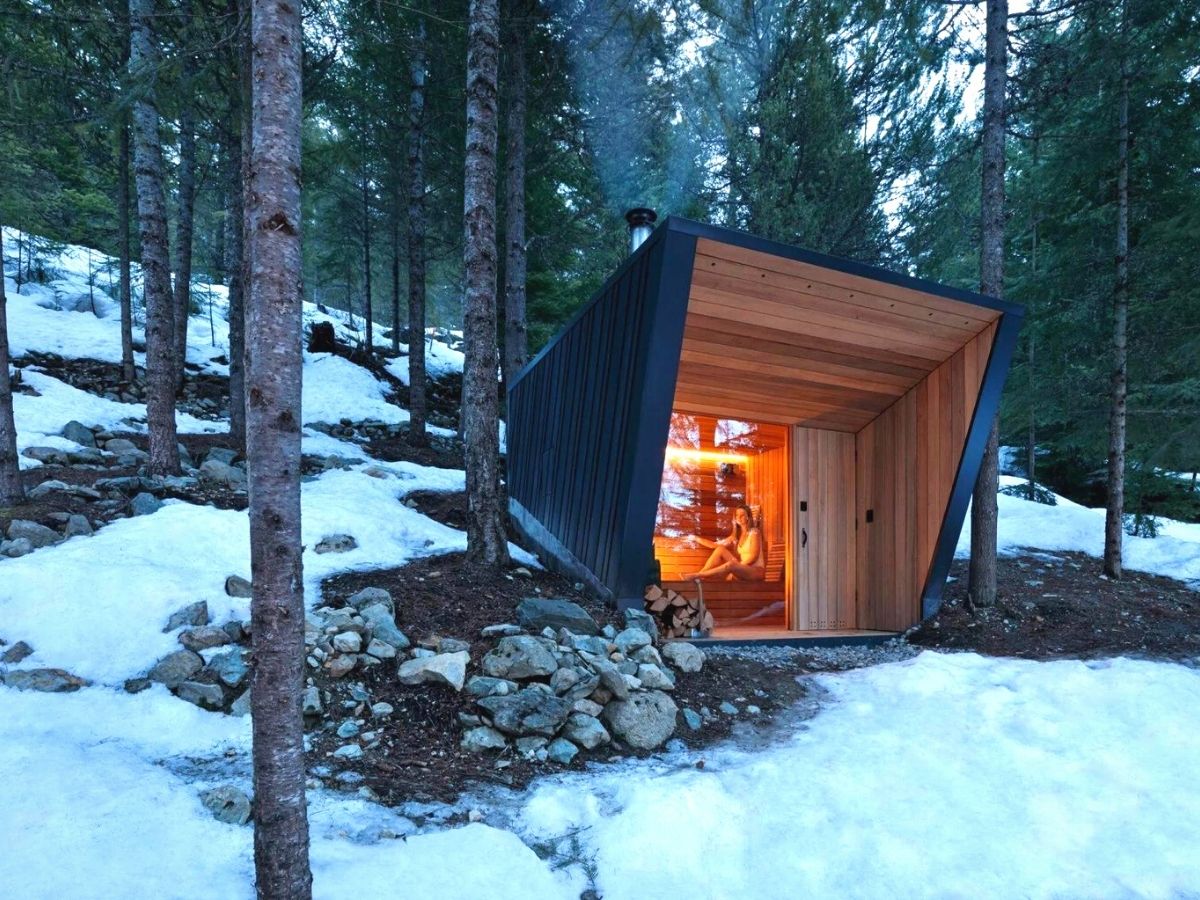 2. The Big Branzino in Stockholm by Sandellsandberg
Pine boards coat the facade of a floating sauna built by Swedish company Sandellsandberg to mix in with the surrounding forests. The studio used red cedar for the interior and built a fireplace, allowing the central space to be heated for overnight trips when not being used as a sauna. You could call this sauna the best of both worlds, right?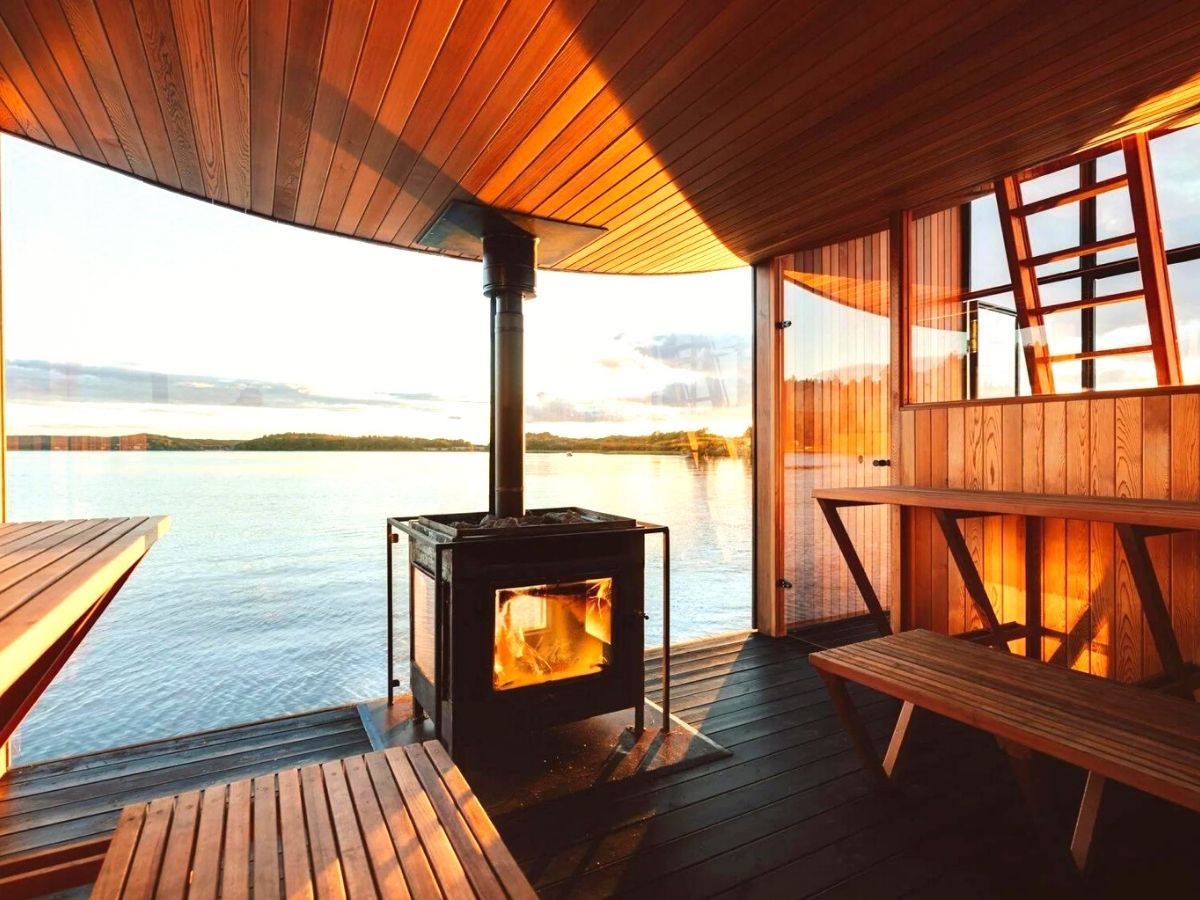 3. Bademaschinen in Norway by ACT! Studio and Borhaven Arkitekter
Another one of the nine most amazing saunas that are in touch with nature is located in Norway. The designers of this sauna, ACT! Studio and Borhaven Arkitekter created a colorful and peaceful space sauna in Oslo harbor with a variety of floating red and orange houses. The studio used red vinyl to cover the floors for the project. The walls, tiered seats, and changing facilities were all made of birch plywood.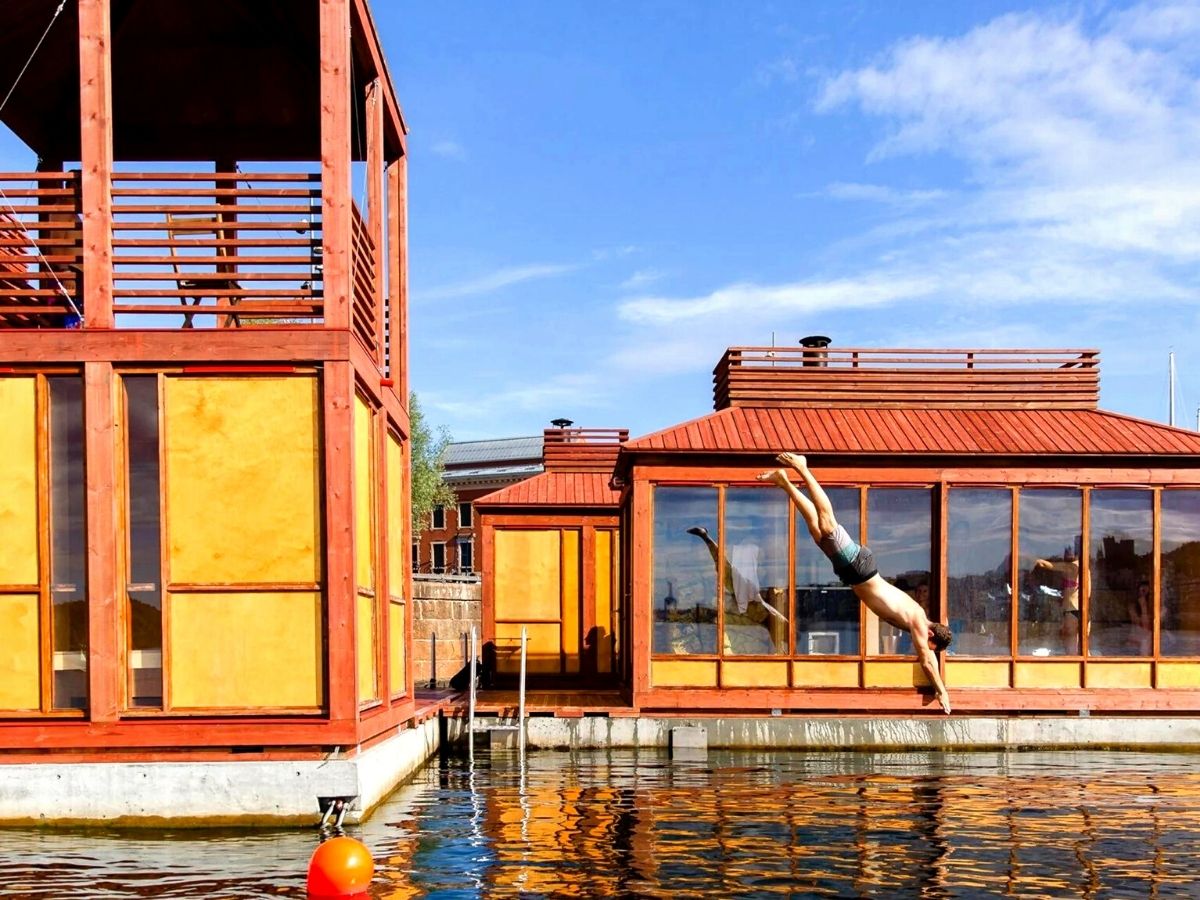 4. Löyly in Switzerland by Trolle Rudebeck Haar
Trolle Rudebeck Haar, a graduate, designed another floating sauna in Switzerland for up to three persons. It has a slanted roof, a wood stove, a bench, translucent glass windows, and an outside deck. Löyly is built on a floating pontoon deck, allowing it to be installed on any body of water with low-wave motion.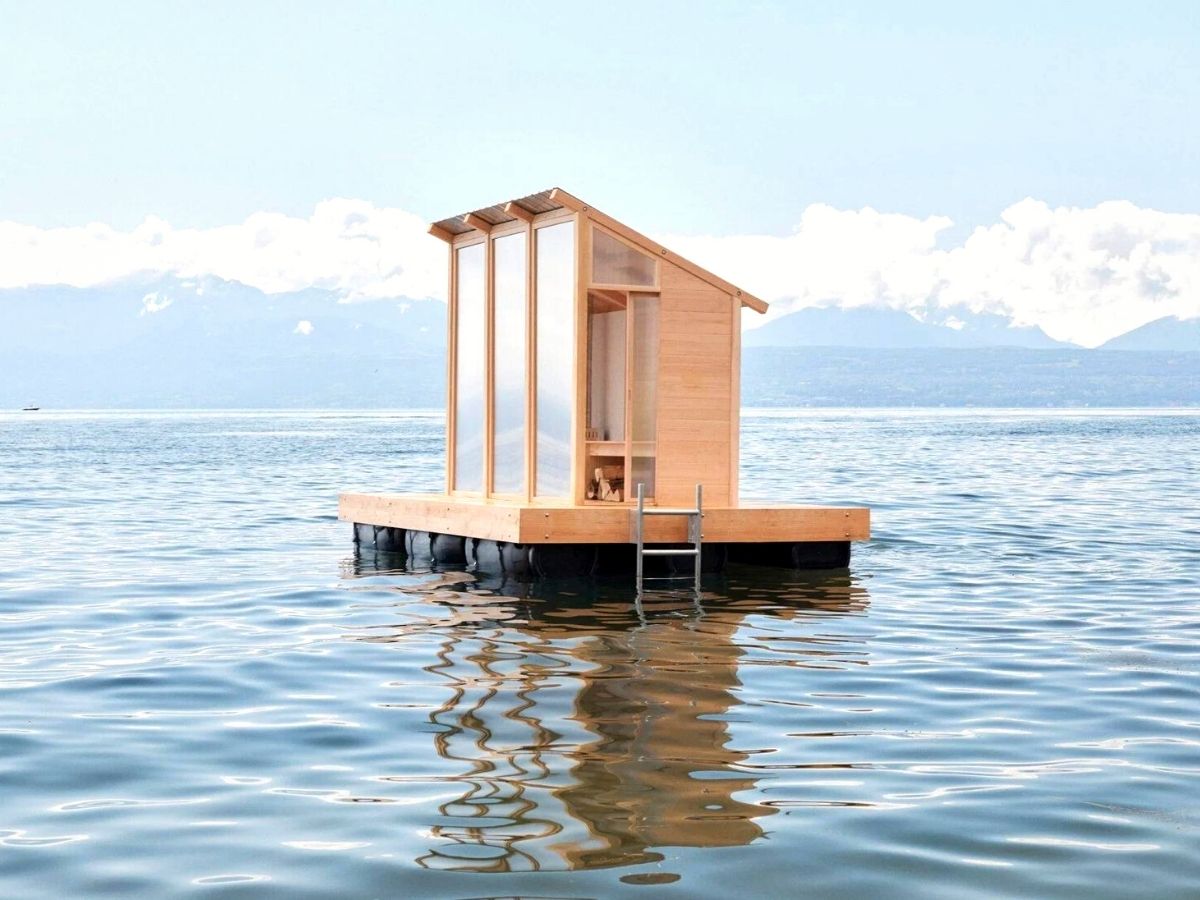 5. Saunaravintola Kiulu in Finland by Studio Puisto
Studio Puisto employed simple and traditional materials like black wood and red epoxy flooring to create a gloomy and crisp mood for this sauna at a lakeside health center in the Finnish town of Htäri. The studio, which is housed in its own independent wooden cabin, includes a huge window to connect with the surrounding environment.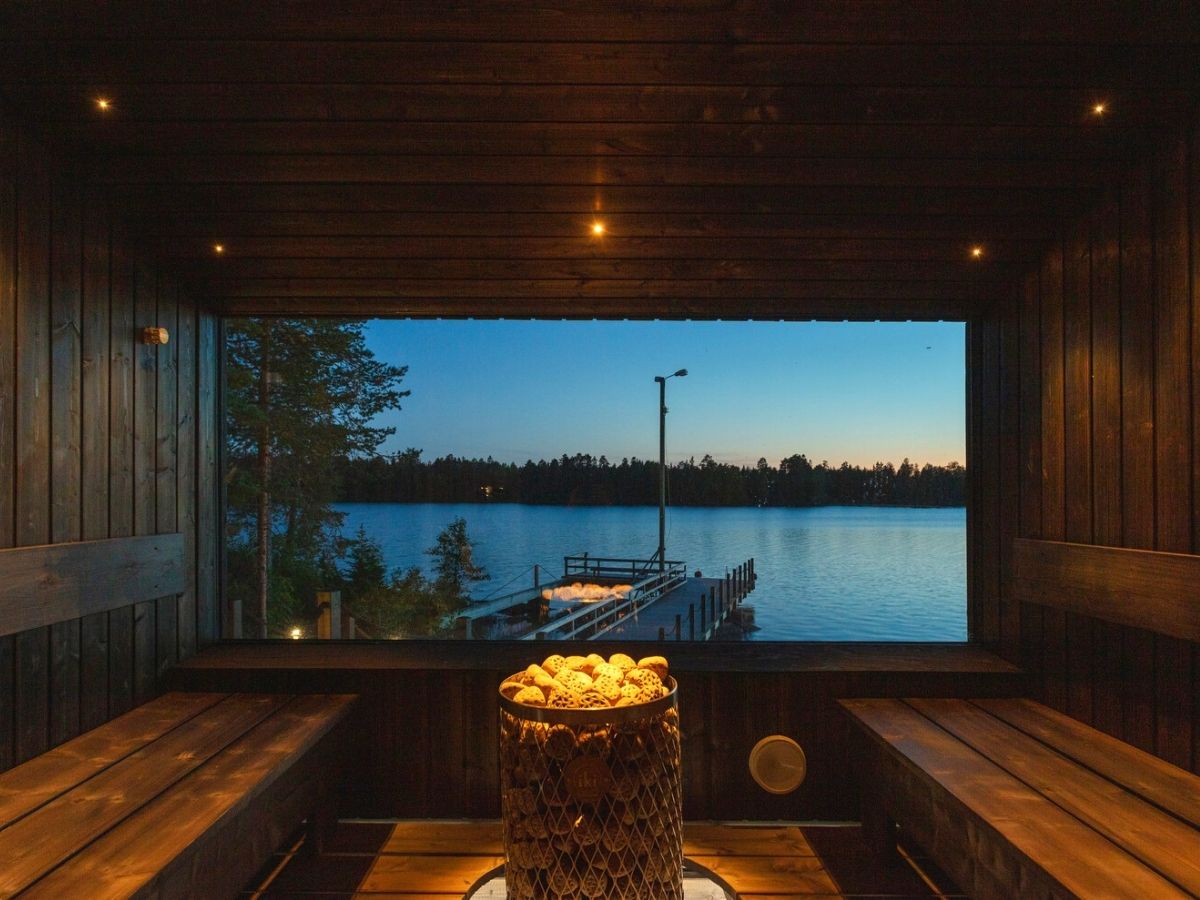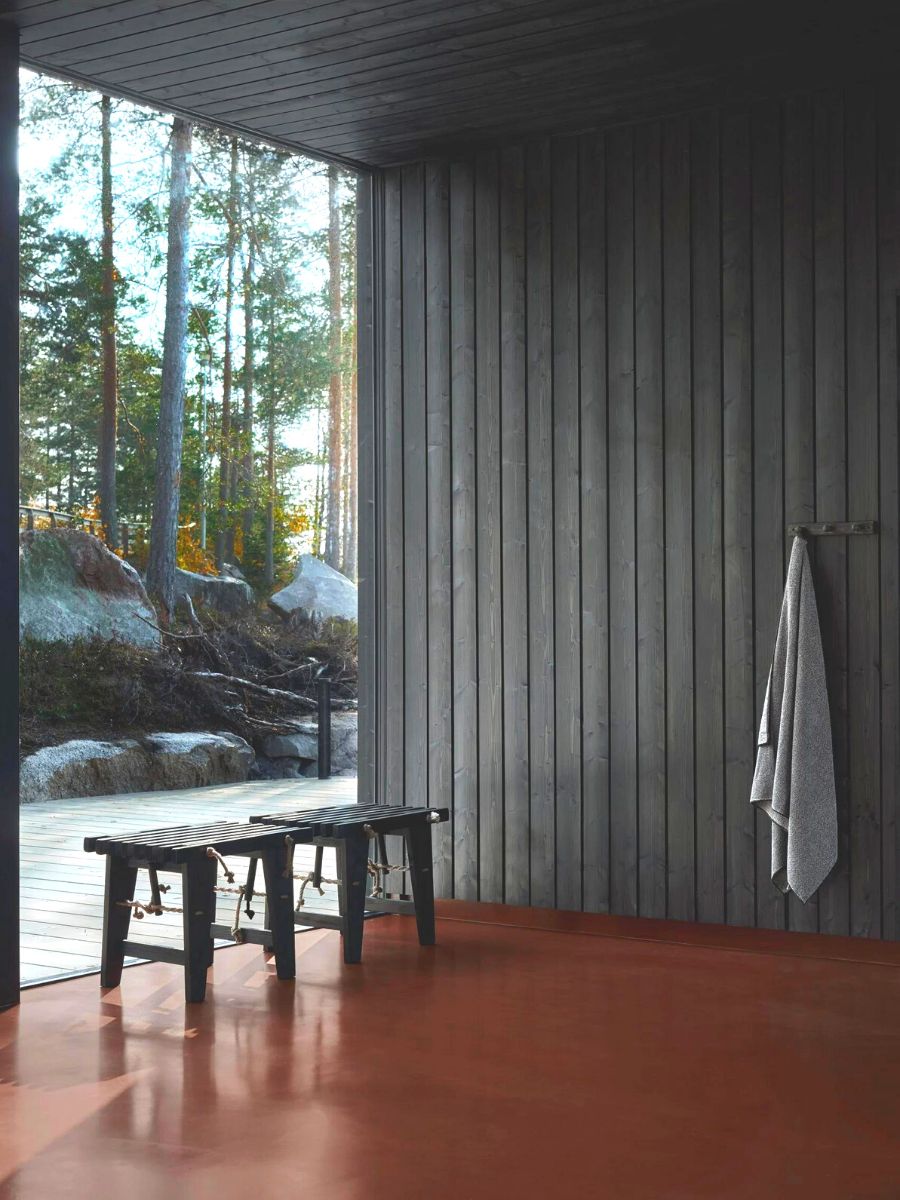 6. Sauna Tower in the USA by BarlisWedlick
The American studio BarlisWedlick built this three-story treehouse-style outdoor sauna in New York's Hudson Valley. A concrete sauna serves as the foundation for stacked timber platforms made of Alaskan yellow cedar, which are topped by a viewing platform. Looks like a very pleasing sauna to spend some time in!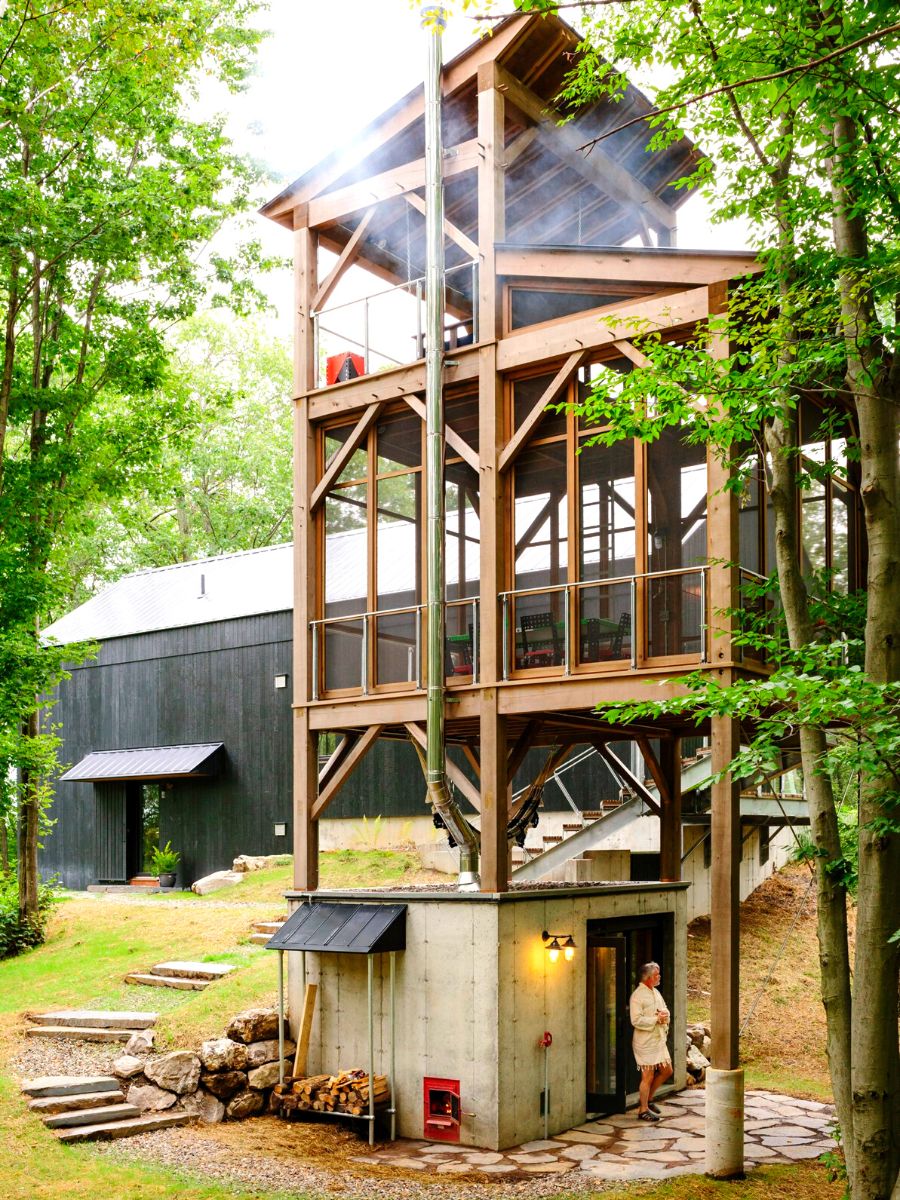 7. The Arctic Sauna Pavillion in Finland by Toni Yli-Suvanto Architects
Tony Yli-Suvanto Architects in Lapland, Finland, were inspired by the surrounding natural environment when designing the Arctic Sauna Pavilion. Bathing and relaxation take place in the same space inside, following an ancient arctic custom. In accordance with local custom, the building's walls lean outwards to keep the timber wall structure from becoming damp.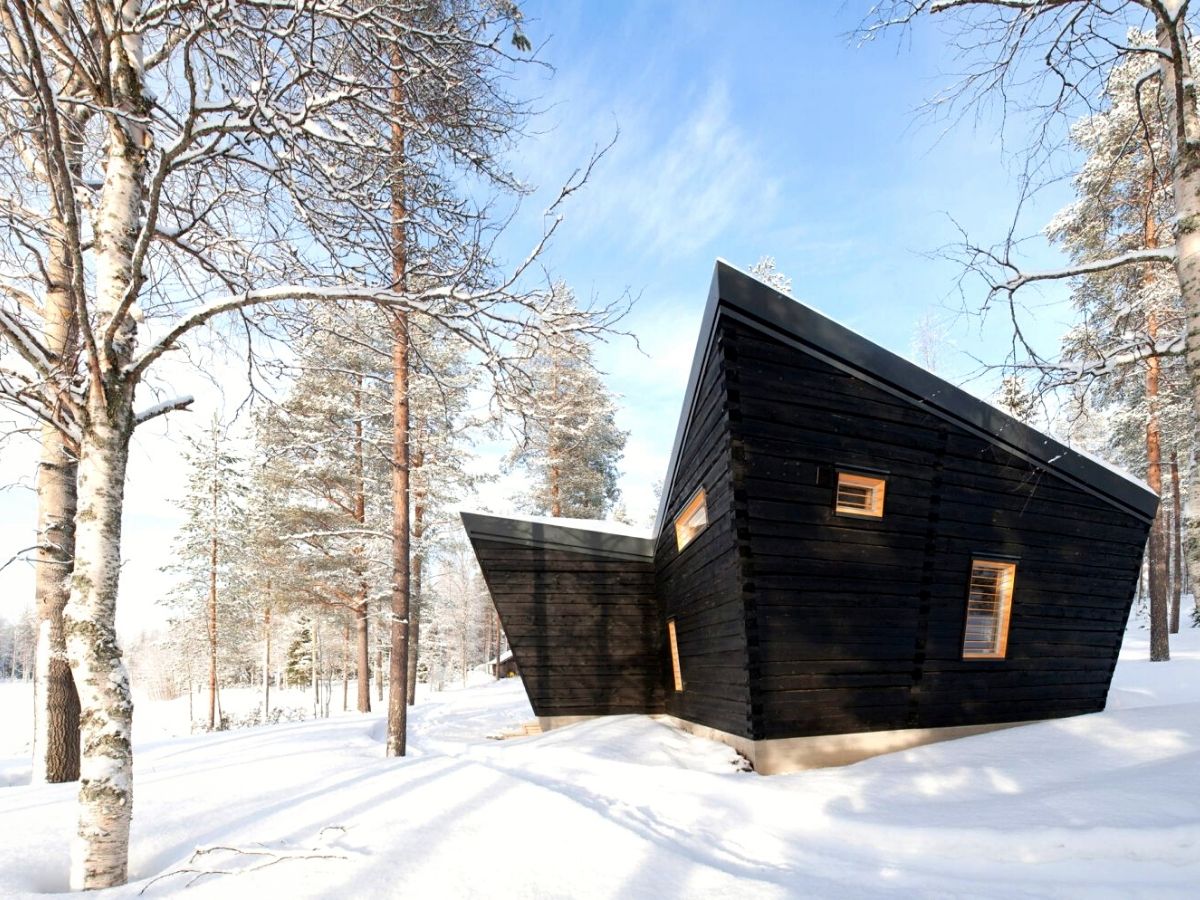 8. Atmosphere in Australia by Studio Rain
Studio Rain designed a prefabricated, off-grid temporary sauna. The walls and ceilings are encased with polycarbonate panels, and the space is heated by a wood-burning stove. It is made of repurposed wood and can be built, disassembled, and reused without the need for any tools.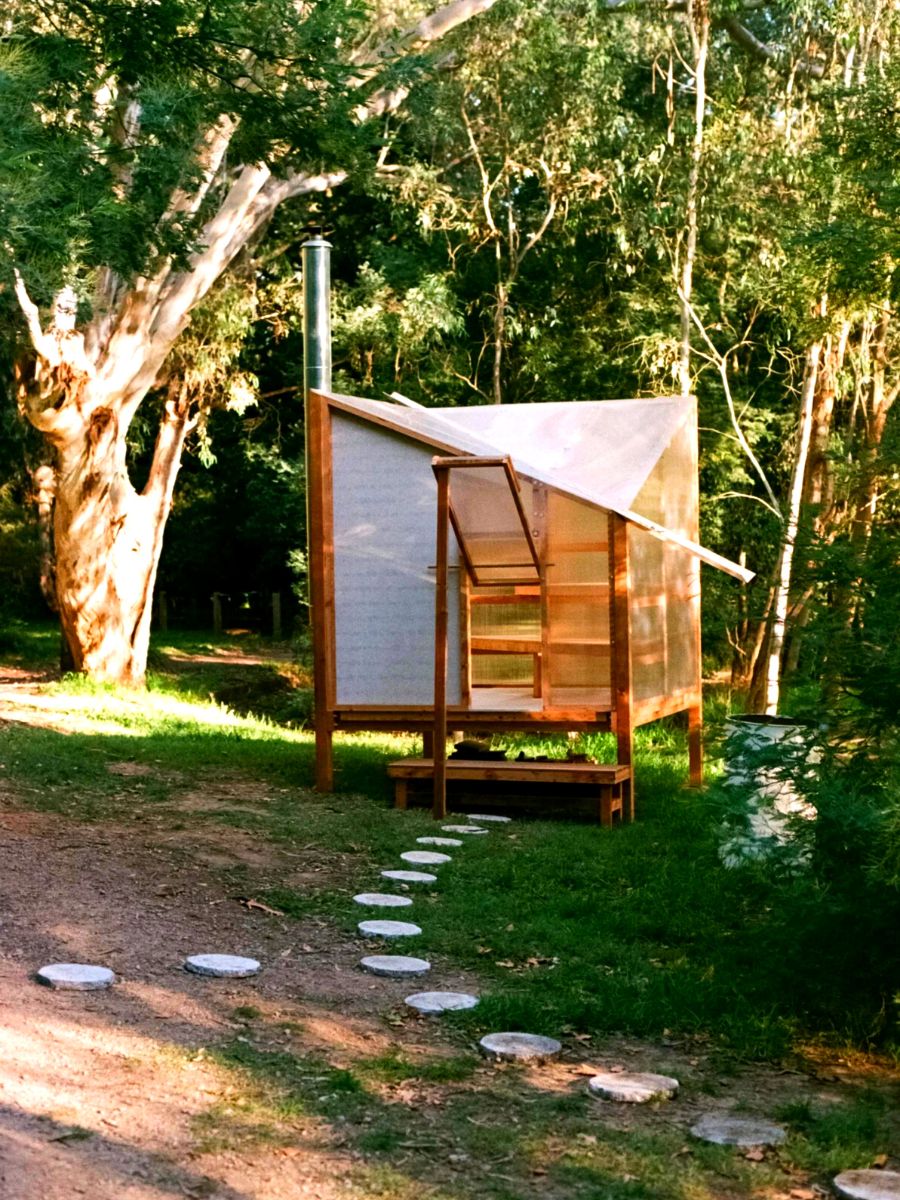 9. Dark Spa in the UK by Neil Dusheiko Architects
Neil Dusheiko Architects created this spa on the grounds of a refurbished Victorian semi-detached property. The studio added a Japanese soaking tub, sauna, shower, gym, and relaxation area with a fold-down bed to the spa. The Dark Spa, which features Sapele timber walls and black slate floors, is meant to be 'silent and mysterious', according to the studio.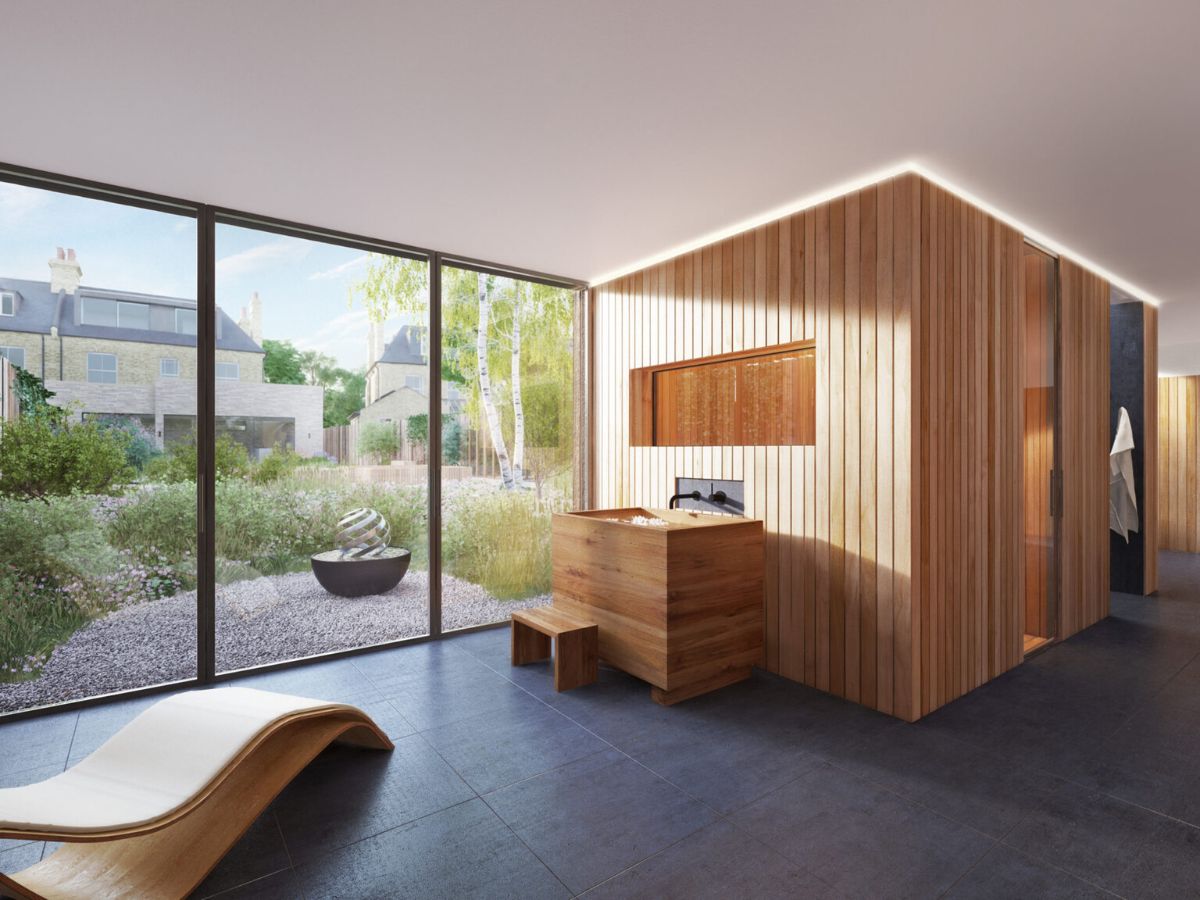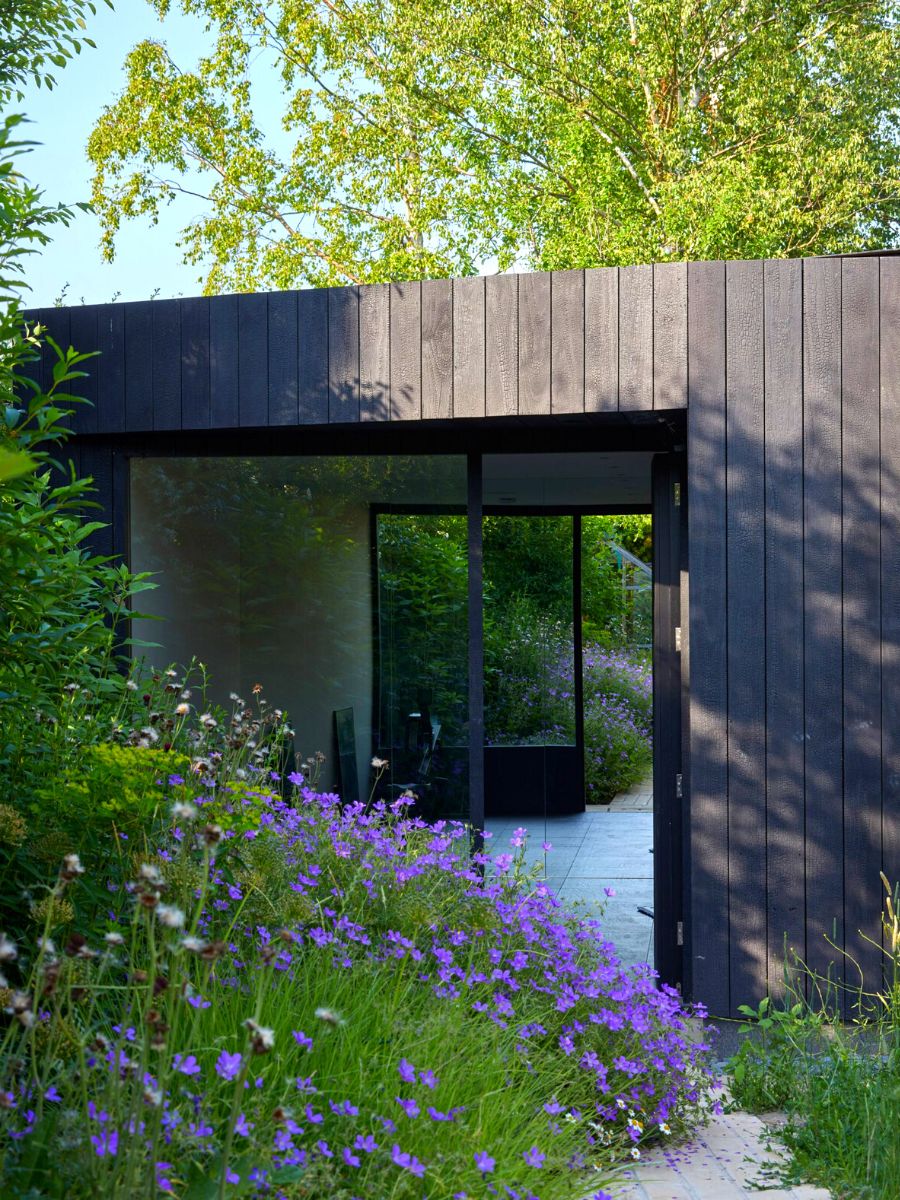 Without a doubt, one of the best combos out there is travel, nature, and a great spot to relax and these nine saunas are definitely incredible choices!