The breeders and growers of Florius have something really special in their ranks. The Veronica Smart Aqua Mix gives a unique and fresh look at the all-so-familiar veronica cut flower. Imagine a sturdy veronica stem with a huge spray of flowers in its crown in a dark purple, romantic violet, or soft white color. A brilliant addition to the existing range of long-tailed spikey flowers that have always been a florist's favorite already.
The Florius Smart Veronicas
Veronica is a summery accessory that is ideal for combinations with other summer flowers. Florius is constantly building on the success formula of its Smart series that already comprises a dozen variations, all with outstanding quality, and available in all shades of white, pink, and purple. For every occasion or combination, there is a veronica from the Smart selection.
The Aqua Series
The latest development within this popular product group is the Smart Aqua Mix with three fresh varieties that all sound like the cool shower you crave on a sultry summer day: Veronica Smart Fountain, Smart Splash, and Smart Wave.
Veronica Smart Fountain
As the first arrival of the Smart Aqua Mix series, Veronica Smart Fountain is already widely known for its beautiful sprayed stems and unique shade of purple. A definite eye-catcher. The branched dark purple flowers of the Smart Fountain variety accentuate your bouquet.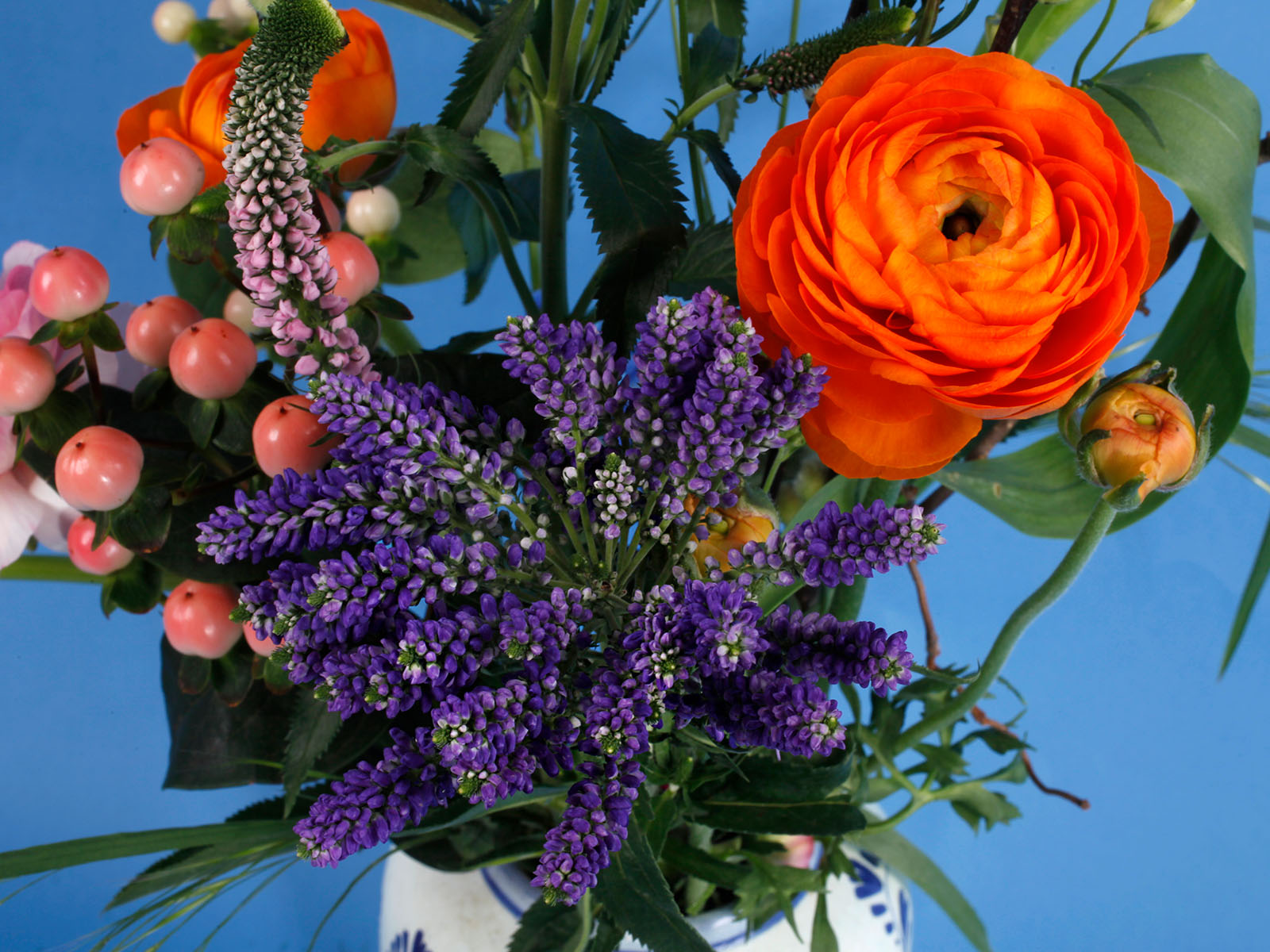 Veronica Smart Splash
The big violet and lilac flowers of Veronica Smart Splash pop out, making it a stunning eyecatcher in your bouquet or floral artwork. The branched violet flowers of the Smart Splash variety set delicate accents in colorful bouquets.
Veronica Smart Wave
Veronica Smart Wave is a wonderful wave of sprayed stems in soft white. A refreshment in each bouquet and floral piece. The branched white flowers of the Smart Wave variety set bright accents in colorful bouquets or blend harmoniously with other white flowers in a noble floral decoration.