During big floral events such as Fleuramour, there are always demos by floral designers to show the visitors about floral design, new flowers, techniques, and more. Also at Fleuramour Crystal and Flowers florists gave some awesome demonstrations.
The new Florius Veronica Smart Aqua Mix Series with its beautiful sprayed stems was available to work in three different colors. Purple, pink, and white. A feast for florists to work with new varieties and so that's just what they did.
Veronica Smart Aqua Mix Series to Play With
This new variety is not known well yet in Belgium, but according to all reactions of the florists, it needs to be said that this flower will be very successful in the coming future of floristry. It's decorative and when it opens it's even more beautiful.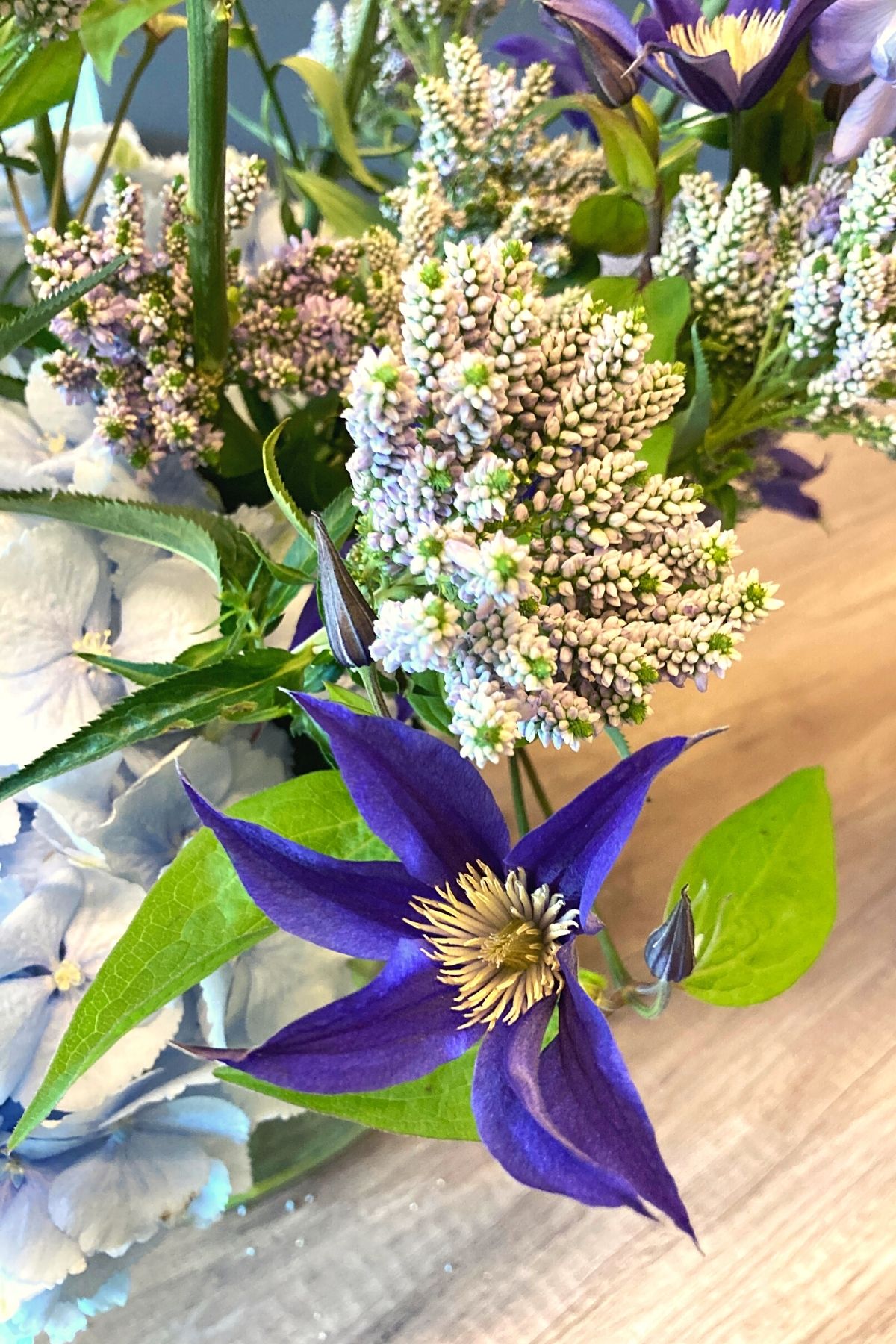 The Aqua Series
The latest development within this popular product group is the Smart Aqua Mix with three fresh varieties that all sound like the cool shower you crave on a sultry summer day: Veronica Smart Fountain, Smart Splash, and Smart Wave.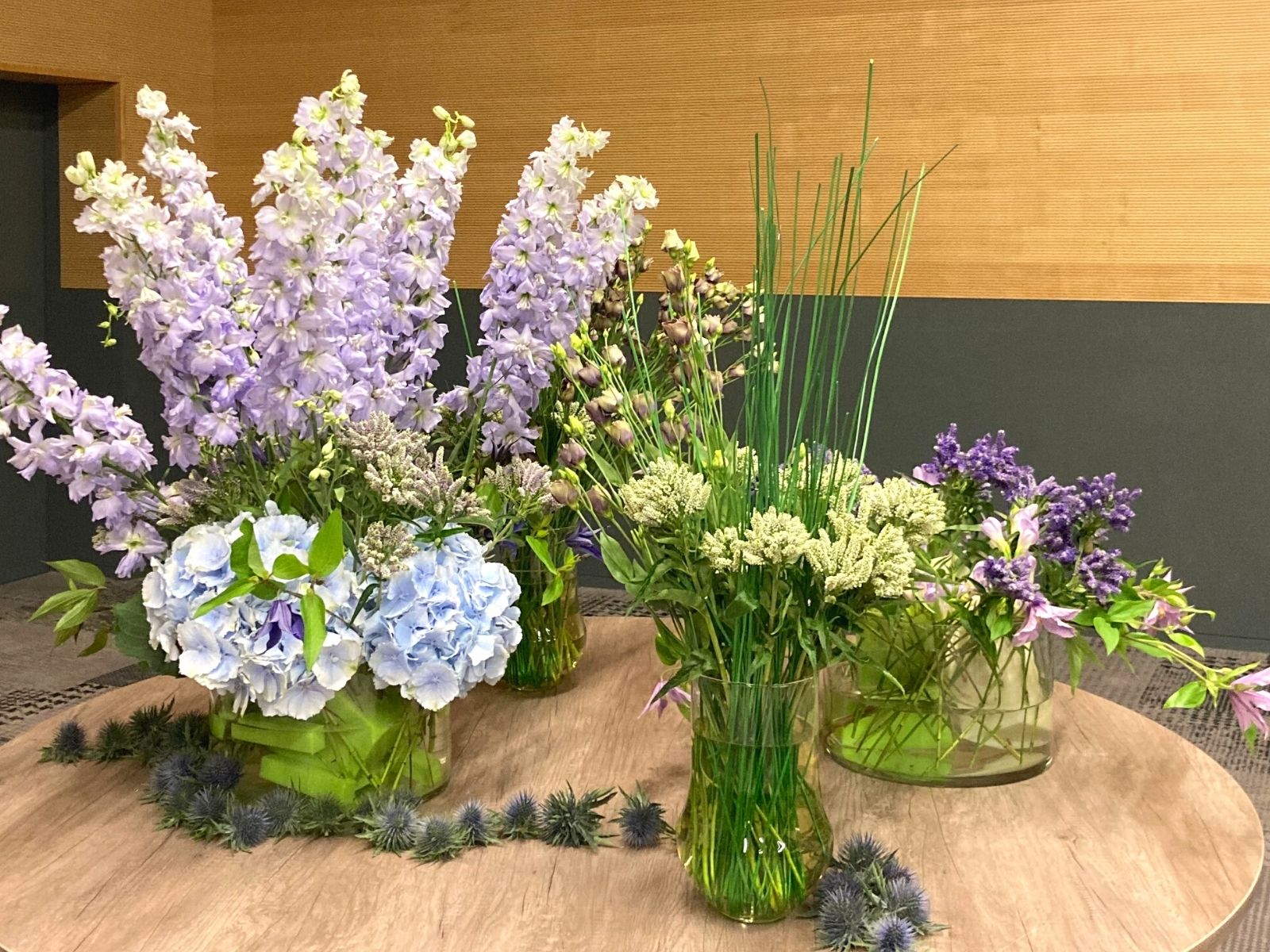 Designs from Demo
1. The first design by the young florists of La Reid, one of the schools participating at Fleuramour, is a combination of four vases with delphiniums, clematis, freesia, hydrangeas, lisianthus, and the Florius showstopper Veronica Smart Aqua Mix with beautiful sprayed flowers as you can see in the photo above. This was the assignment for them: Decorate four vases to place on a table for teatime to welcome visitors. They did a good job of adding value to this occasion. Take a close look at these beauts.
2. The second design is a bouquet with a combination of vanda, lisianthus, spray veronica, and a few more varieties. Samuel Warnants, the winner of the teatime competition made two outstanding designs where flowers are in the head role position.
Samuel:
"I didn't know this Veronica Spray yet, but it's gorgeous. The colors are beautiful and the texture and form of the flowers is perfect to use as wel close together as one big whole or as separate flowers. I will be looking forward to buy them on a regular base."
3. The third design, also by Samuel Warnants, holds the spray veronicas in a small circular structure to be surrounded by delphiniums. The chrysanthemums from Just Chrys take the center. The light pink color of the Veronica Spray matches perfectly with these of the delphiniums and chrysanthemums.
4. The fourth designer working with Florius' spray veronica is Nadine Silini. With all kinds of bouquets, she brought romance into the castle. In combination with roses from Alexandra Farms, she made these little Biedermeier.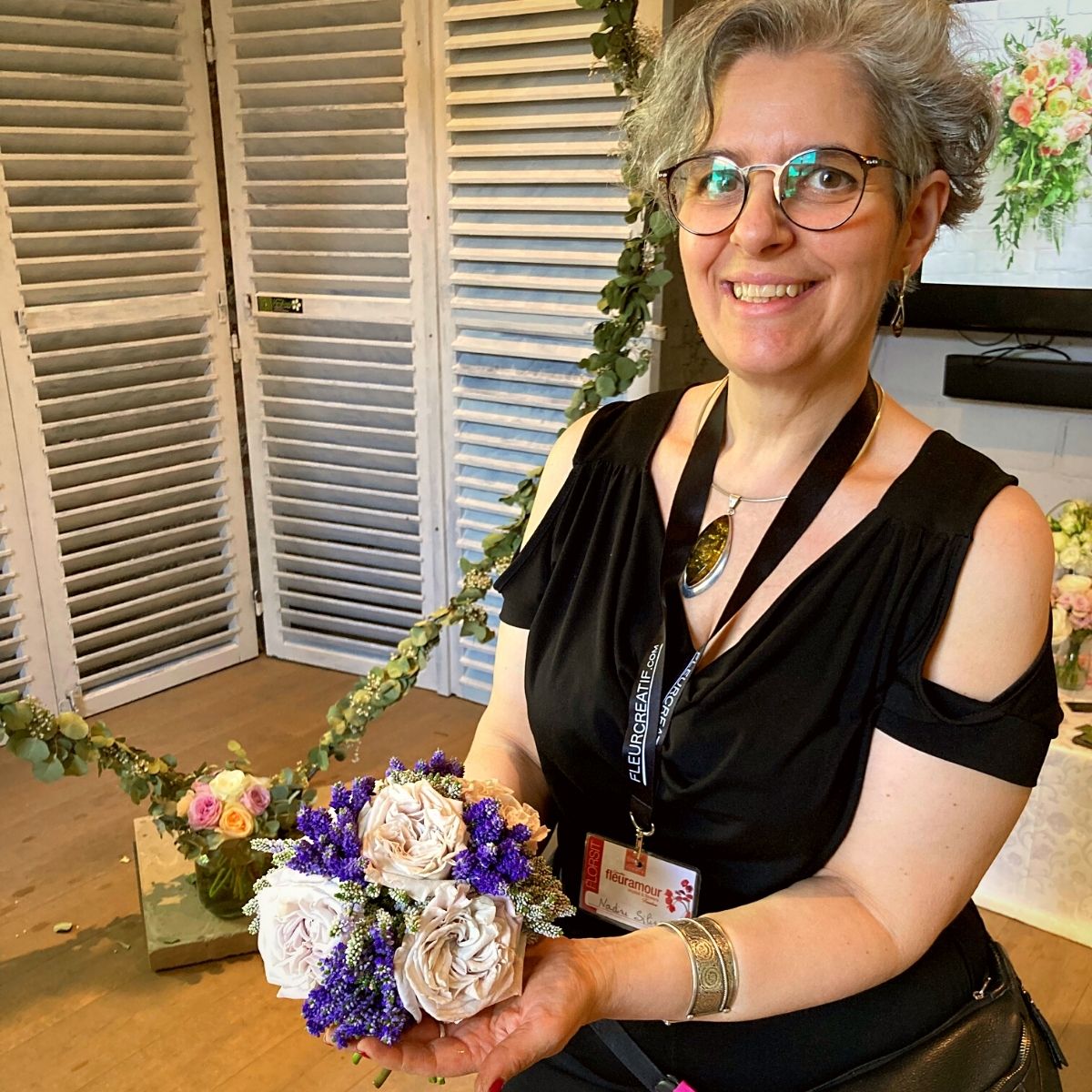 5. And last but not least it was Martine Meeuwssen, she played with the wood of one three. She made wreaths with it, cut them into pieces to decorate her table, and decorated them with the new Florius Veronica Smart Aqua Mix Series.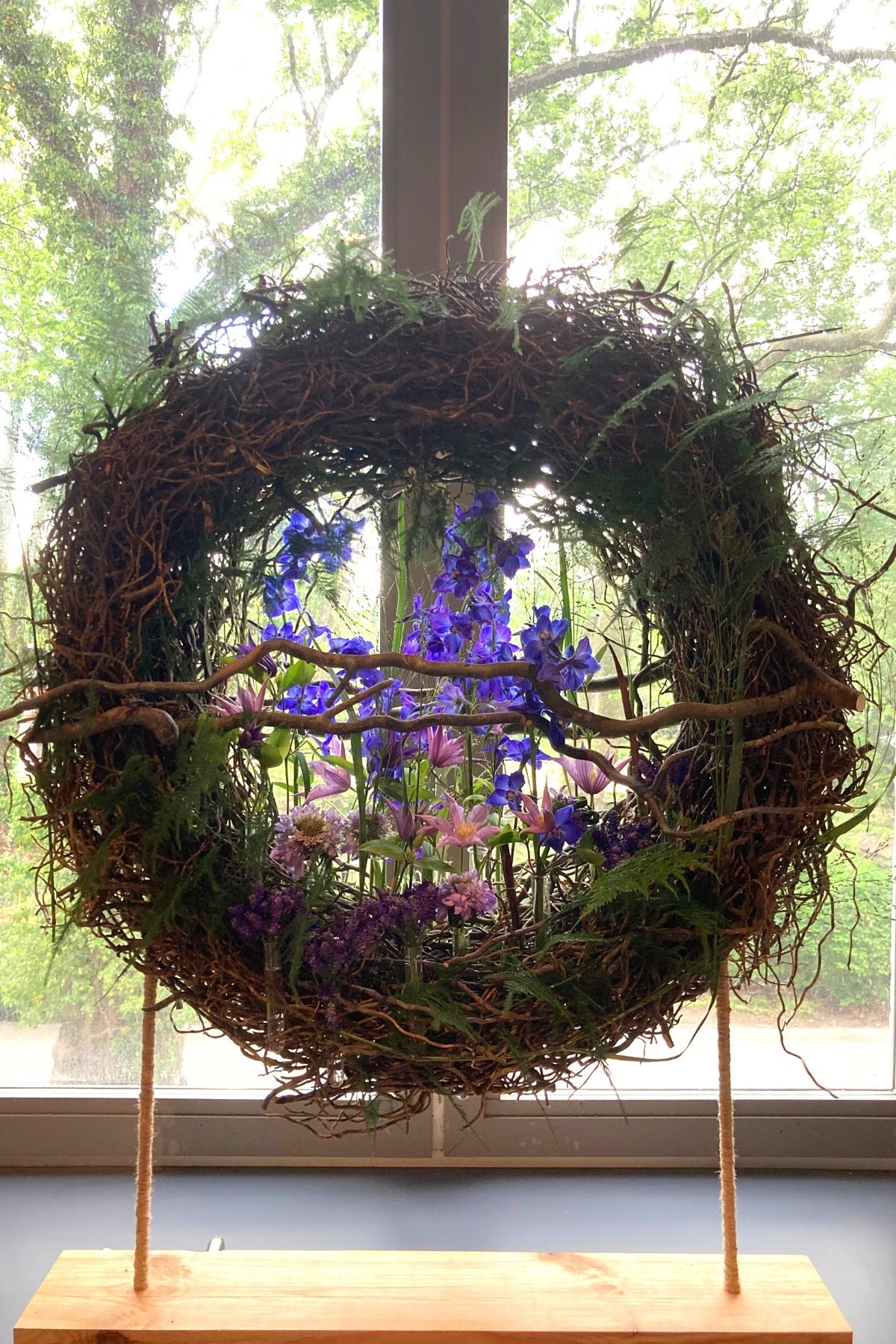 Martine:
"To use next to delicate flowers as clematis, scabiosa and delphinium, this veronica is a present for me, it's delicate, yet full bodied and present in a design. And the colors match my taste in flowers."