Special products deserve special hands to work with and a special design.
Ivan Bergh
proves two things in his designs with spider gerberas. The first is that a great design requires skills and inspiration, and leads to wonderful things. The second is that this spider gerbera is a design of its own already, so it will bring splendor and happiness to your home instantly.
Spider Gerbera
Spider gerberas are spiked, but also soft, and creamy, and have these oddly thin pointing petals that make you think inevitably of something special. It's definitely not your 'usual' flower, a real asset to the existing range of regular, mini, and strangely-shaped gerberas. And, mind you, they come in many different colors already, so you can make your own floral composition for any occasion, as Ivan Bergh proves in his designs.
Ivan Berg and Spider Gerbera
Ivan Bergh is the founder of his own school, IBFS (Ivan Bergh Floral School), with the idea to give our students real and complete knowledge as a florist. In this article,
Ivan Bergh
shows his students in and around his school in Pescara, Italy, what you can do with the beautiful spider gerbera from
Decorum Flowers
. Meanwhile, Ivan answers some essential questions from his students regarding working with gerberas that we all might learn something from as well...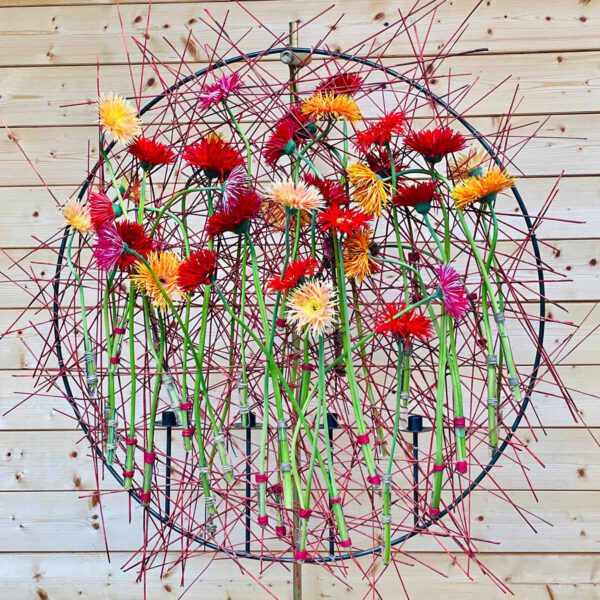 Why Are Gerberas Stored Upside Down?
Ivan Bergh: "Gerberas love light. If the light is coming from the right, it will grow to the right. If the light is coming from the left then… well, you can guess the rest. The end result is bent stems. Placing them upside down in a box for storage and transit means the flowers stop growing towards the light, and the stems stay straight. Gerberas with bent stems are difficult to use in bouquets or floral work."
In the Past, Gerbera Stems Were Wrapped in Wire. Why Doesn't That Happen Any More?
Ivan Bergh: "That answer is easy: there's no longer any need. The florist wire was used to strengthen the stem, but nowadays the flower quality is so good that the gerbera will stand up straight and tall on its own."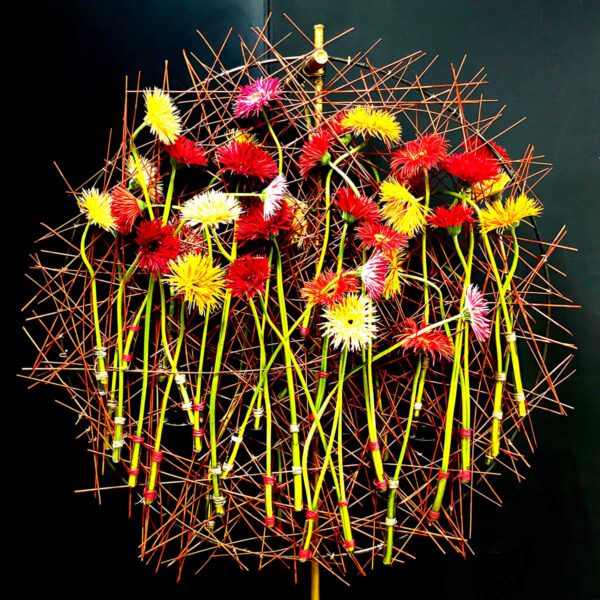 About Ivan Bergh
Ivan Bergh became a florist in 1990. His education: Ivan Bergh Floral School started with basic floristic education in 1995 in Italy. After that Ivan moved to Nord Europe: first to Norway, then to Switzerland, and then Germany. He took part in many national competitions, he won a regional and open national championship. Even in international contests Ivan always scored good results. After he got his diploma as a teacher in 2001, Ivan started to work at
EAFA
and he worked there for 10 years, in the same time he founded his own brand with two flower shops in his city Pescara. He is also co-founder and president of
Arteflorando
, an international competition that is held every year at the end of May in Leverano, an authentic city in the south of Italy. To complete his curriculum, Ivan is a teacher at his own school, IBFS. He gives demonstrations in Italy and in many countries like Russia, Estonia, Romania, Latvia, China, and Germany.