Loewe just exceeded every fashionista's expectations at this year's spring/summer 2023 fashion show in Paris. As if fashion could not get better with all the amazing creative geniuses behind each trend, Loewe knocked on the plant world's door and the result on the runway was out of this world. Here's how Loewe grew live plants on clothes and shoes and managed to introduce nature into some of the world's finest and most luxurious garments.
Growing Real Plants on Luxurious Loewe Garments
Some may be curious to know: how? How did the Spanish fashion brand along with the talented bio-designer Paula Ulargui manage to create such a unique runway show featuring live plants on clothes and shoes? Ulargui cultivated cats wort and chia onto the bodies of hoodies, sweatpants, jeans, shoes, and outerwear in a purpose-built polytunnel greenhouse for 20 days in the lead-up to the show that took place on June 25th. Growing live plants on clothes and shoes required regular watering to ensure the health of the plants was maintained for the show.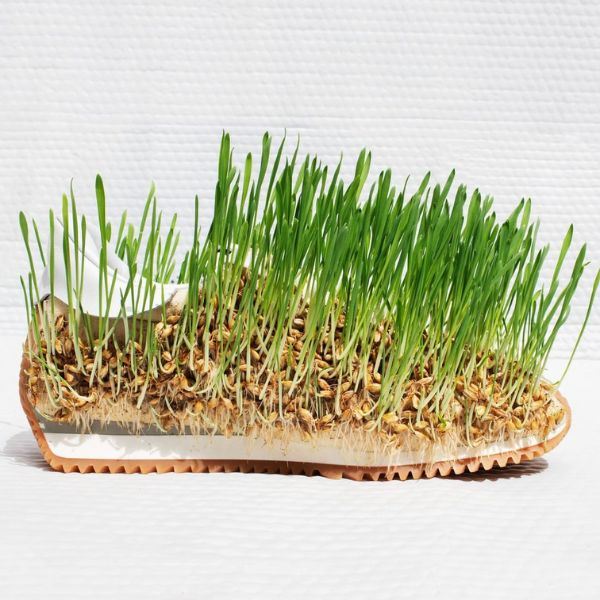 Paula Ulargui Escalona and Loewe Managed to Grow Live Plants on Clothes and Shoes
The mastermind behind Loewe's horticulturist fashion show with grown live plants on clothes and shoes was Paula Ulargui Escalona. Of course, they both collaborated to create a unique fashion show that spotlighted real, live plants placed on luxurious creations.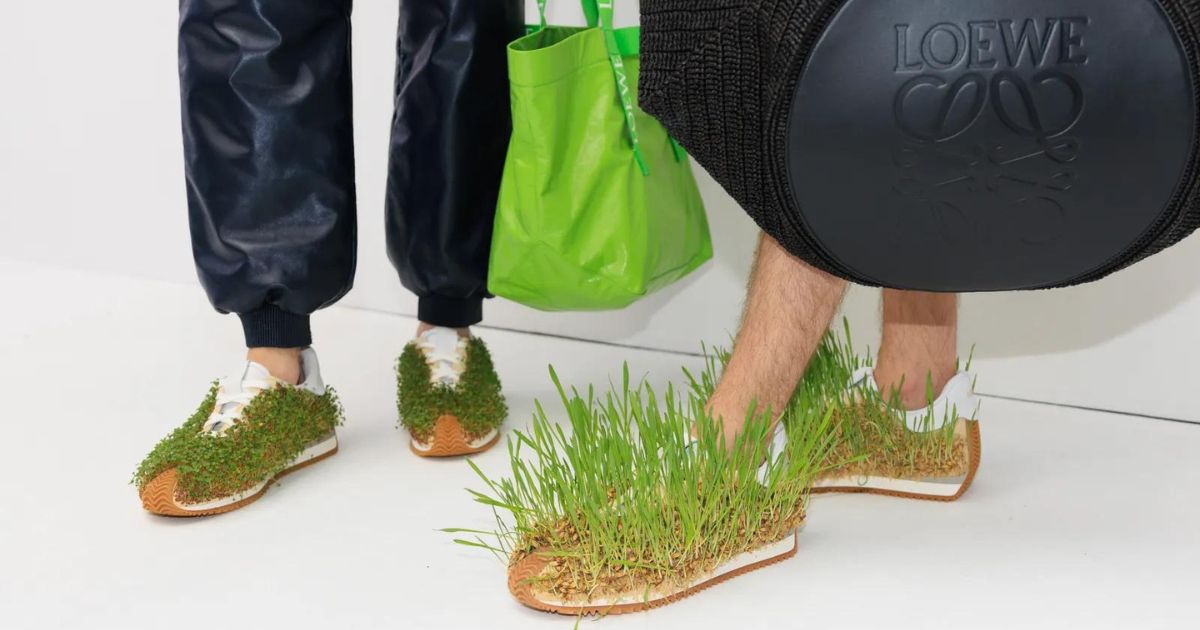 With a degree in fashion design and communication at the Istituto Europeo di Design, Paula mentions it was a very hard process to incorporate live plants into clothes and shoes. But after a tough couple of months worth of work, she, along with the Creative Director of Loewe, Jonathan Anderson, were both able to incorporate plants on Loewe garments. Cataloged as one of the most incredible runways in Paris, it was definitely hard to miss the living greenery sprouting from Loewe's clothes and shoes. Most impressively, technology which is the future of the world, got this fashion show driving and striving toward living on a more green planet, taking care of nature one step at a time.
Avoiding the Metaverse by Reconnecting With Nature
Now that technology and the Metaverse are taking over the world, it's time to truly reconnect with nature, not as an option but as a mandatory promise we should be leaning towards every single day. Growing real living plants on Loewe clothes and shoes was a battle between modernity, fashion dominant trends, and the planet. As Anderson mentioned, the only place we might be able to see bees and rare flowers could be on a screen in the near future, so why not take advantage of the most important things in life such as nature?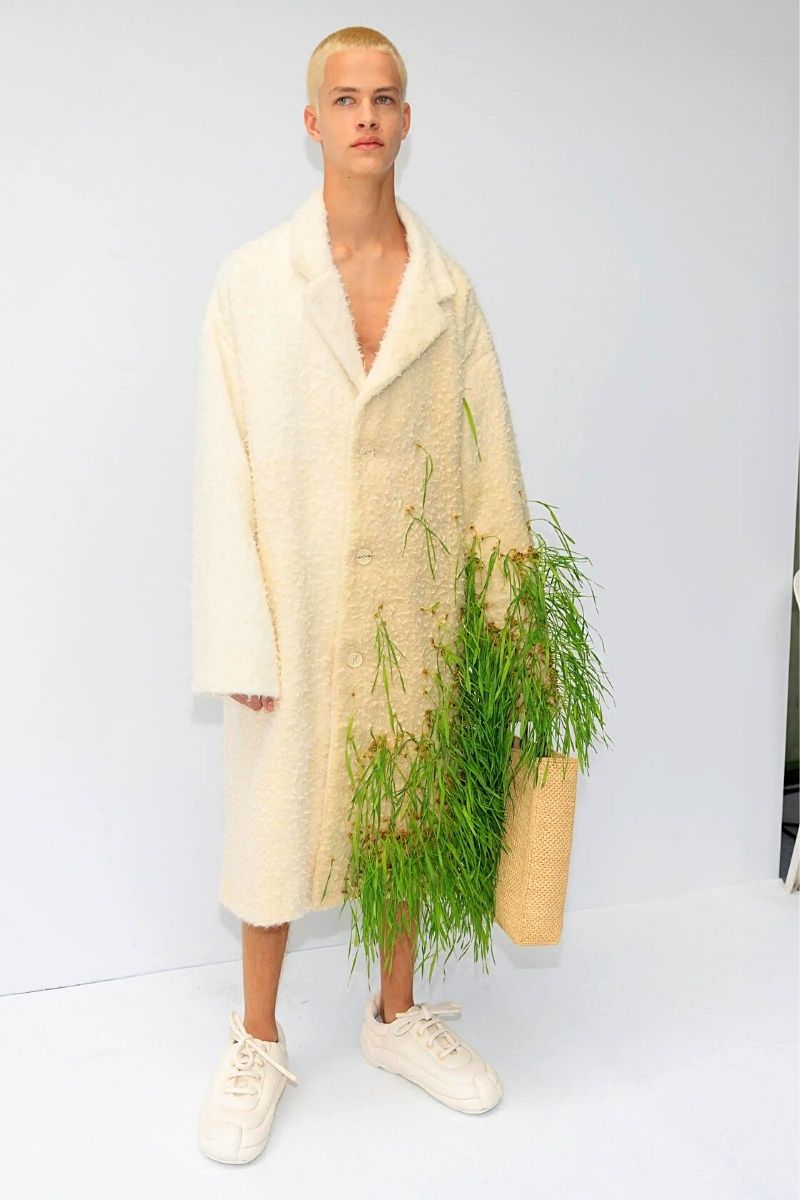 While luxury brands are scaling to become part of the Metaverse, Paula and Loewe are doing the very opposite, urging people to reconnect with nature as a way to root out the future.
"The only way for us to create a more sustainable way of living is to understand nature. These pieces are an exercise in taking it slow, being calm, patient, and delicate with the things we cherish."- Paula Ulargui
The Location Gave Even More Natural Vibes
The recognized and now one of the most talked-about fashion shows took place how took place in a cavernous, white-painted venue in Paris described as a "mind-expanding environment." The Spanish brand built a giant sloping volume that became the main angular runway for the Spring/Summer 2023 collection. The clinical, and laboratory-looking like looking space gave the show a clean, yet natural white look to show off Loewe's live plants on both clothes and shoes, and guess what? It was a complete success!