A true mastermind and brand, Oscar de la Renta shows that flowers in fashion are essential at any stage and season of the year. It's clear that for the luxurious fashion brand, there's no need to ditch blossoms by the end of summer, and with more reason, every garment for the Fall 2023 and Spring 2024 collections has been inspired by the beauty of flowers.
Oscar de la Renta - Designing Resplendently With Flowers
Oscar de la Renta presents the more romantic side of New York City in a short film for its Fall 2023 collection. Taking oily slices of pizza while wearing a lilac coat or a hot-pink fringed shirt. In a blue baseball cap and a black lace dress, they were able to explore the Met, dancing in a checkerboard-patterned outfit in Washington Square Park where every autumnal style exudes joy. However, florals are the collection's visual undercurrent and they're here to stay for a very long time, at least until Spring 2024 as said by the entire creative and design team behind the luxurious brand.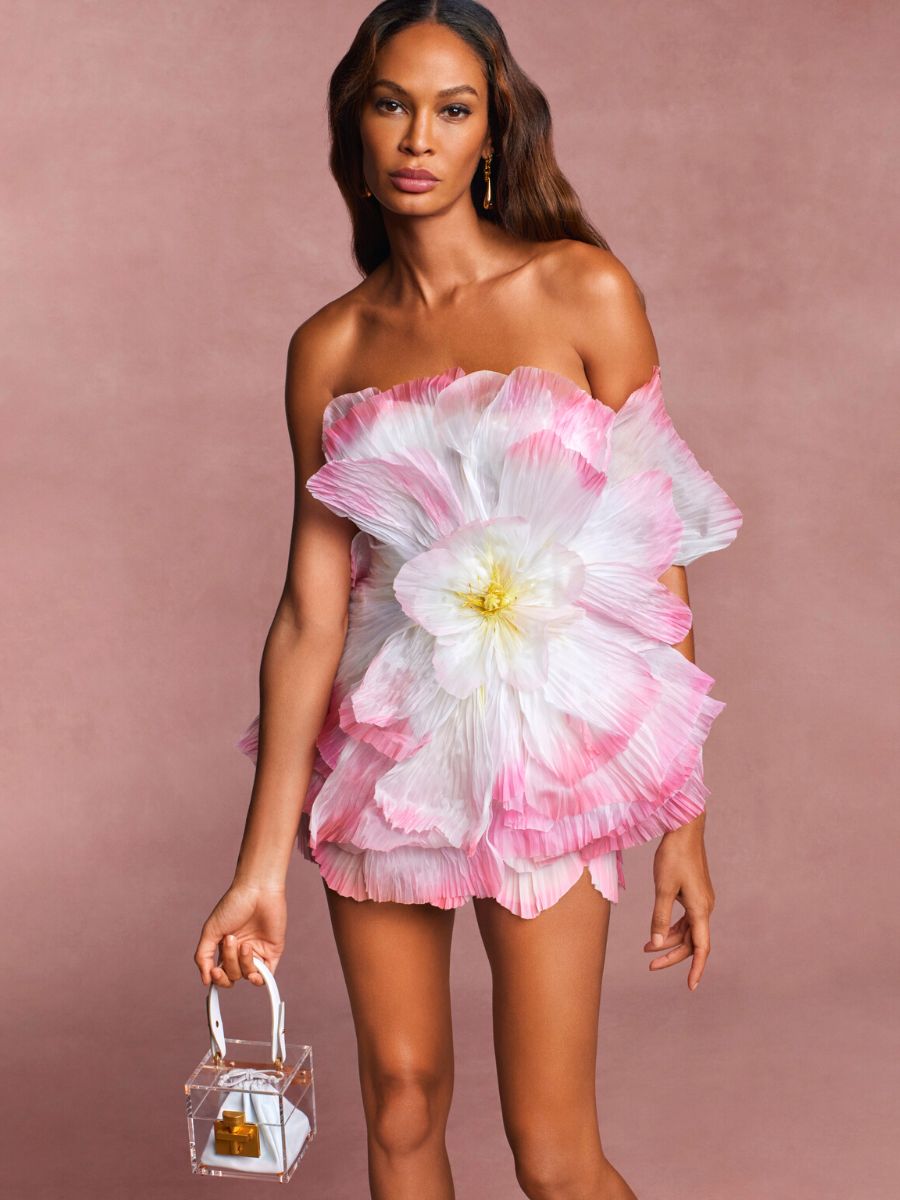 We don't need to tell you how 'groundbreaking' blooms are for spring. They are still prominent in fall collections, but the cooler weather causes designers to rely less on them but not for Oscar de la Renta. Florals have grown fashionable, particularly under the artistic supervision of Fernando Garcia and Laura Kim at the OR team. It's safe to say that flowers have become a signature, as synonymous with the house as its dreamy gowns.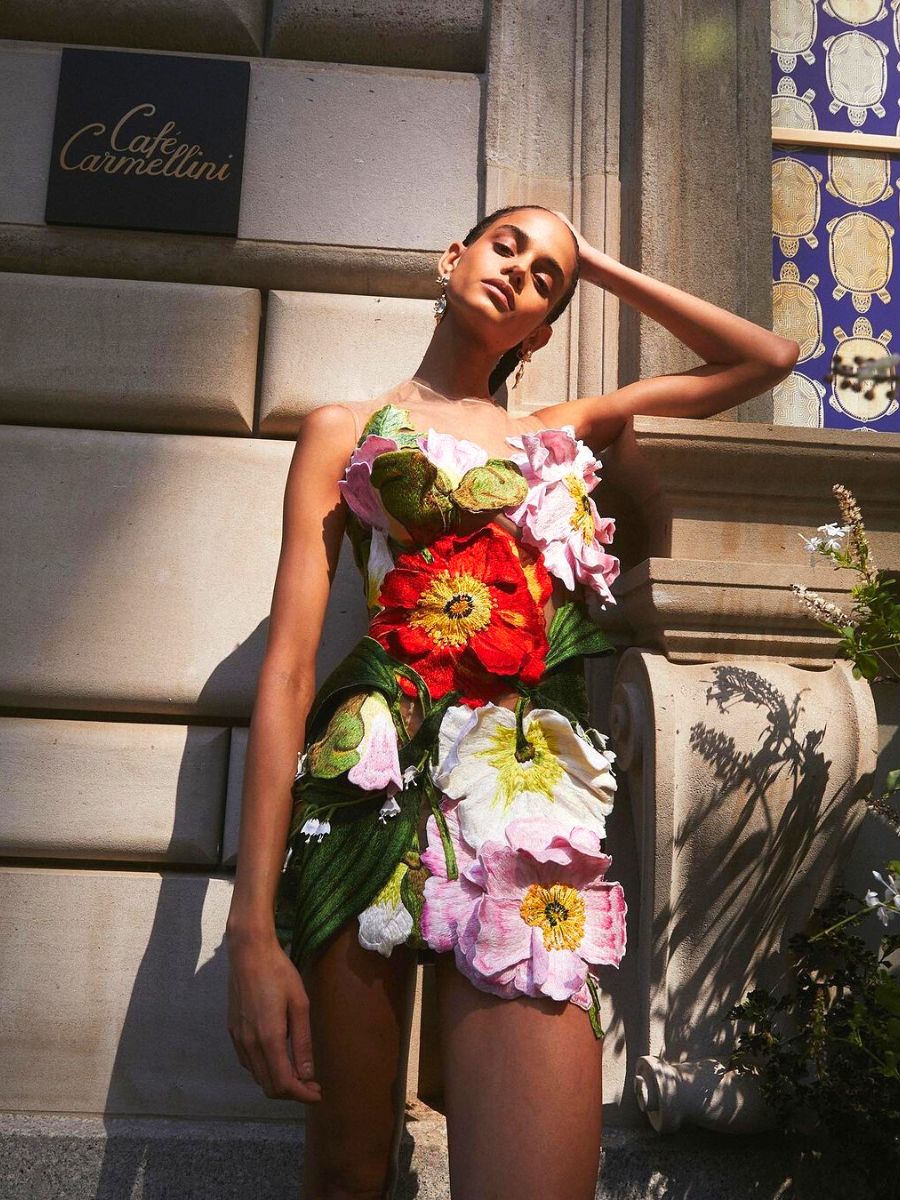 Florals That Will Be Visually Enjoyed in the Fall 2023 and Spring 2024 Collections
Geraniums, chrysanthemums, and morning glories bloom across clothing in a wide spectrum of colors ranging from ivory to pinks, blues, and reds in the current collection. Biodiversity blooms on the fabric of dresses, cardigans, and jackets. Florals can be worn gently in an otherwise monochromatic dress, or they can be the focal point of the entire ensemble. Fall 2023 contends that these botanical designs are beautiful in any state, whether fully developed or sketched. According to press, the designers incorporated incomplete designs reminiscent of an artist who has left portions of a blank canvas, laid bare to the viewer's imagination among the prints.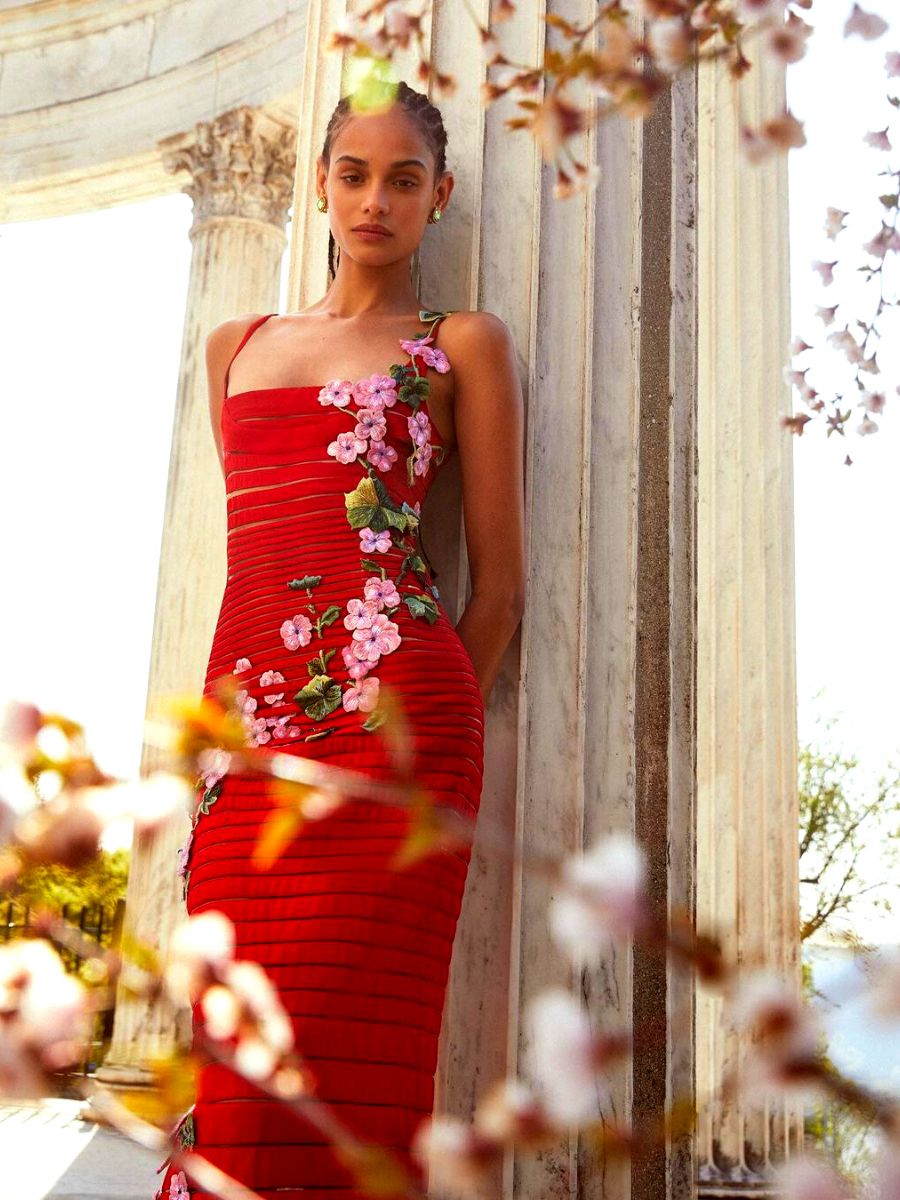 Even with looks devoid of flowers, the company experiments with colors and textures. Bright teal tweed suits are sharply cut and coats with sequins have an ombré shimmer. Fall, like spring and summer, is a season of flower abundance according to Garcia and Kim.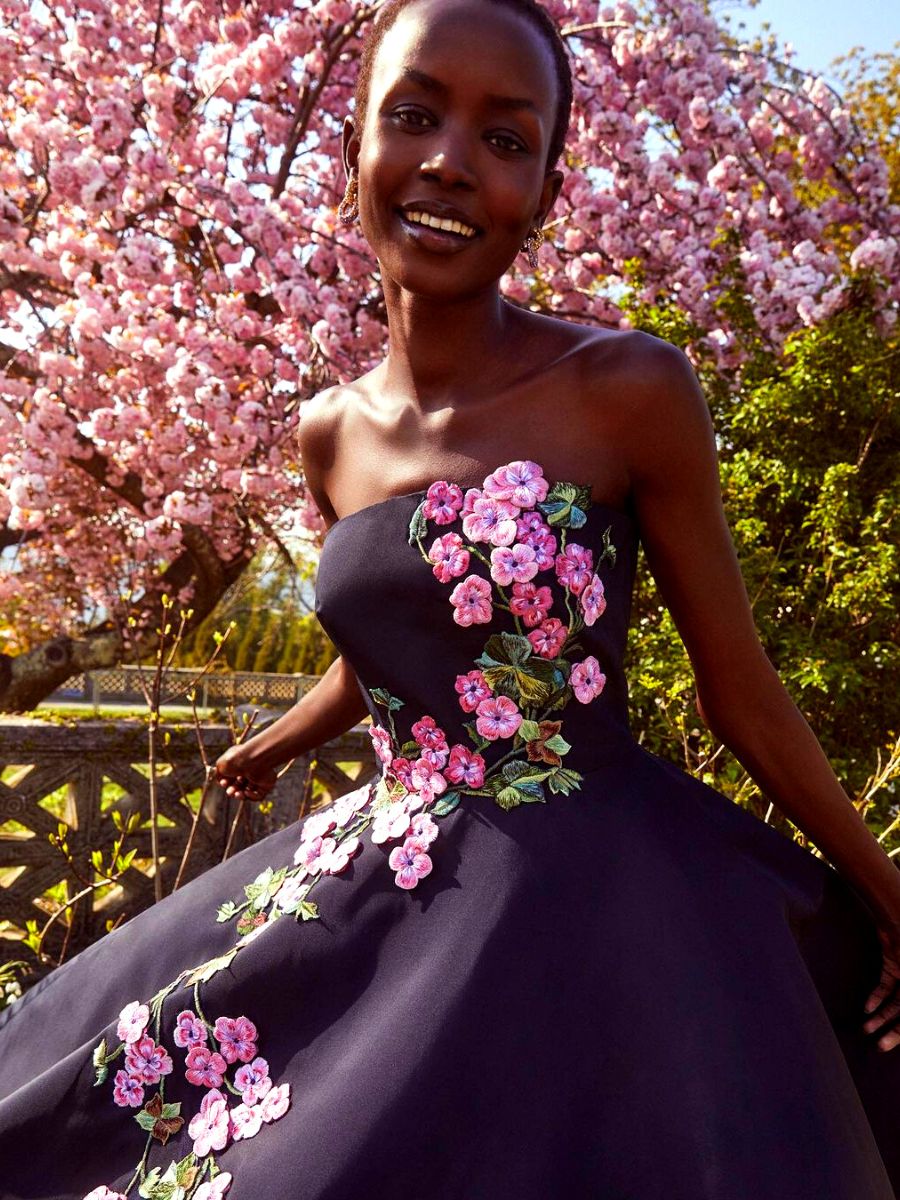 More About the Oscar de la Renta Fall 2023 Collection
For the Oscar de la Renta Fall 2023 collection, co-creative directors Fernando Garcia and Laura Kim interpret nature as a resplendent autumn harvest. Flowered fabrics are abundant, in shades ranging from bright white to soft ivory, and from delicate pink to deep red. Blossoms drift across cotton dresses that skim the thigh and graze the calf, with sleeves that are sheer, long, and puffed.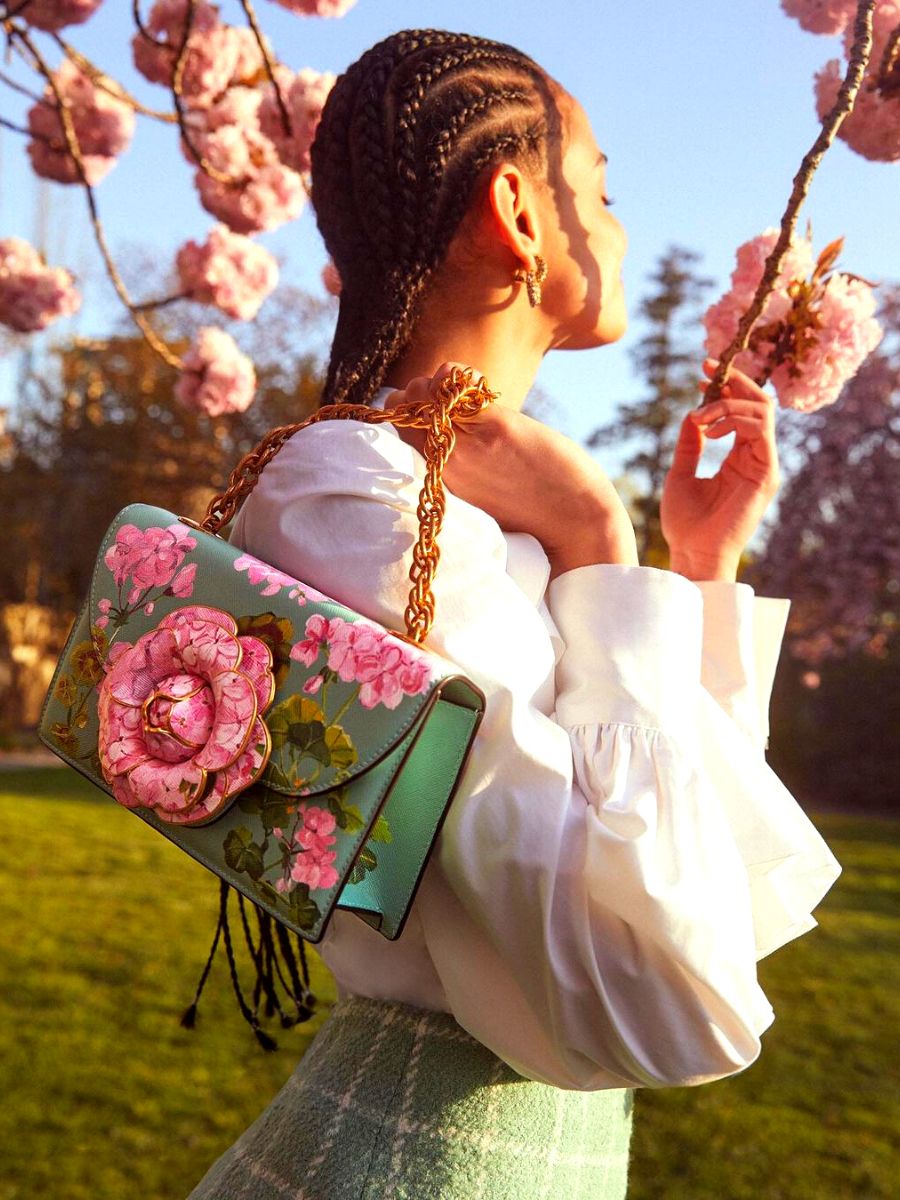 The collection introduces partially sketched floral patterns reminiscent of an artist who has left portions of a blank canvas, laid bare to the viewer's imagination. One thing is clear: floral notes throughout fall 2023 will manifest in exceptionally unexpected ways. Colors, textures, and patterns define the collection, reflecting Oscar de la Renta's vision, creativity, and innate inspiration.
What in for the Spring 2024 Collection and How Will Flowers Make a Presence?
Now for the spring 2024 collection (although it may seem far away right now), co-creative directors Laura and Fernando offer a glimpse of the enthusiastic months of summertime through a vibrant color story, three-dimensional floral threadwork, and billowing silhouettes because fashion works that way. Collections are designed and shown months in advance and one impressive thing about this collection is for sure the way flowers are designed, created, and put on garments.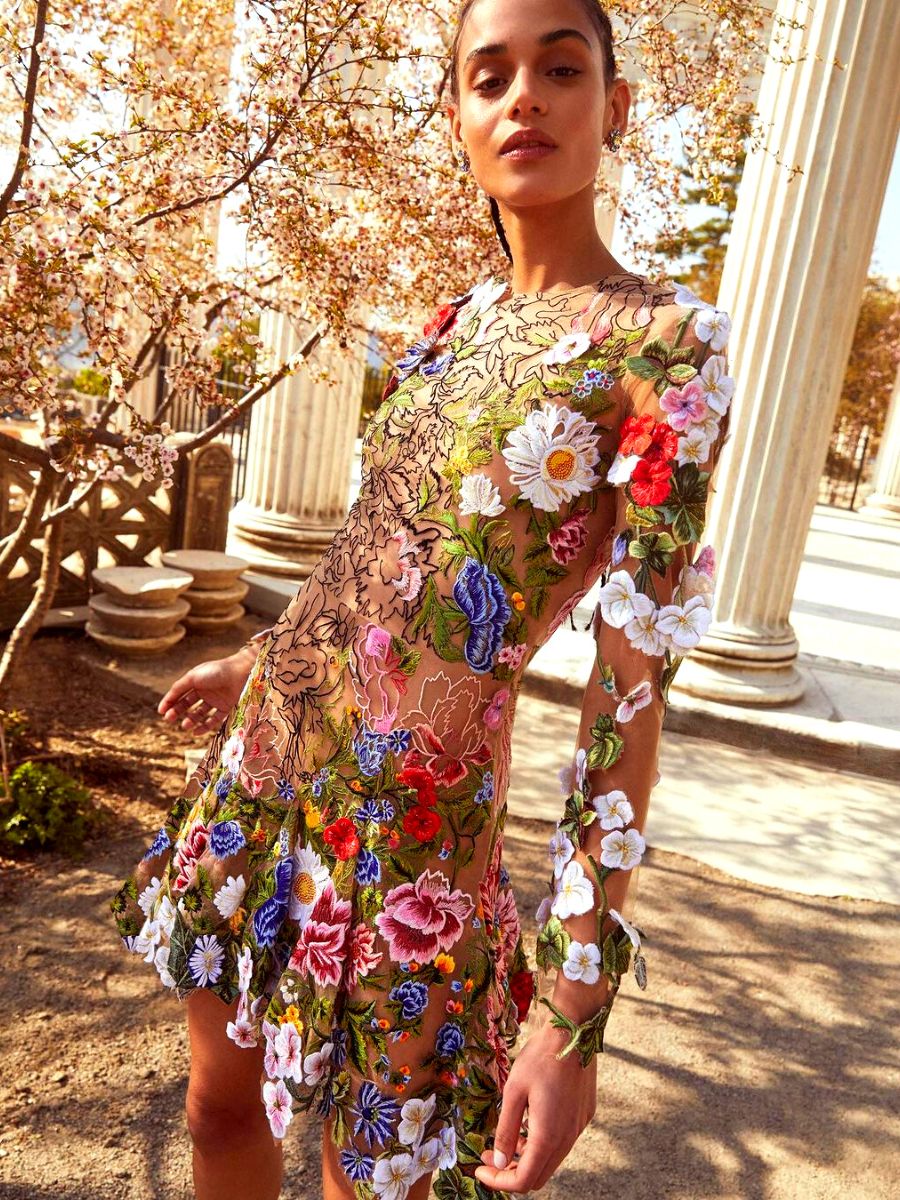 For this collection by Oscar de la Renta, poppies, (the collection's hero flower), take center stage in a spectrum of gentle pinks, blazing reds, and sunny yellows. Brand basics like a cotton poplin midi day dress are covered in allover blush and multicolor poppy prints, while giant-scale renditions of the flower are printed on an inventive family of fitting jersey dresses. A white halter mini dress, cascading petal lupine sleeves, and wrapping the skirt of a timeless cotton poplin day dress all include mixed botanical floral and cactus guipure threadwork.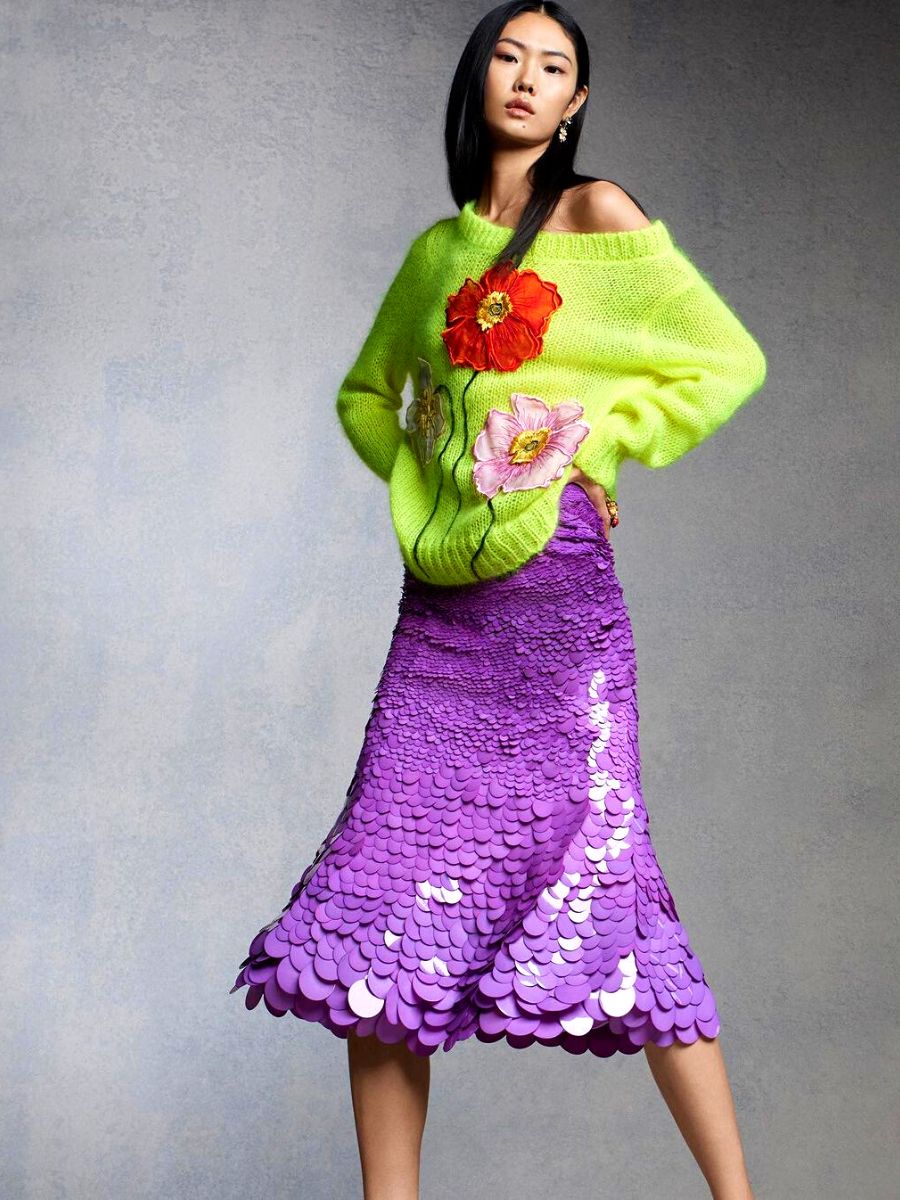 A neon yellow chiffon mini cocktail dress and an asymmetric evening gown are enlivened by a floral and fauna printed velvet, while cerulean blue paints the bodices of a variety of styles, including a strapless crystal embroidered cocktail dress, an oversized blazer, and flare pant set, and a mini wrap cocktail dress, fastened by pronounced bow adornments.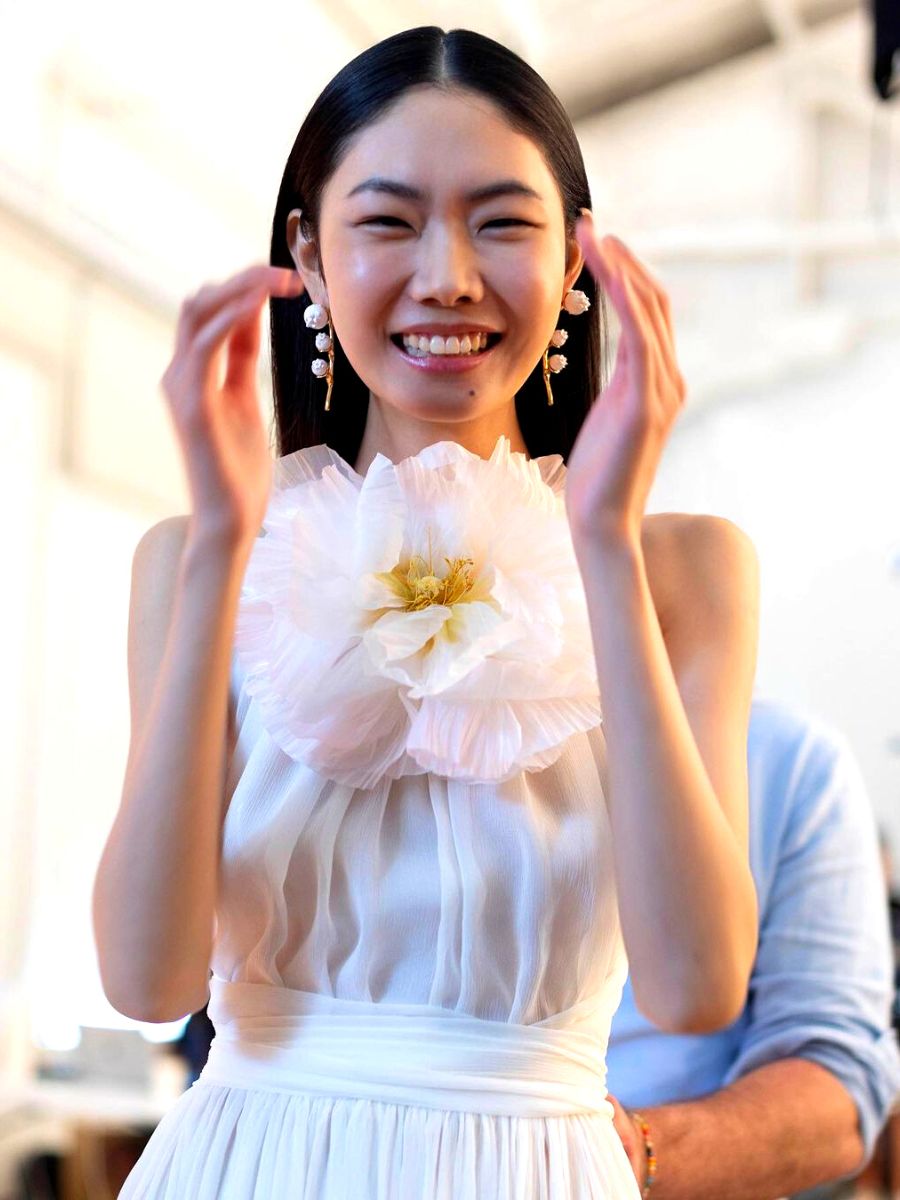 Flowers, flowers, and more flowers everywhere! Oscar de la Renta has definitely hit a home run with both these collections and hopefully, they decide to incorporate flowers in their designs in the coming years. Flowers are life, always remember that!
Photos by @oscardelarenta.