A sleeveless bodysuit embellished with Radiant Matter's bioplastic sequins derived from tree cellulose has been unveiled by the British fashion label Stella McCartney, causing loads of curiosity among fashion lovers.
Stella McCartney Creates Astonishing BioSequin Jumpsuit
Stella McCartney is a British fashion designer known for her eponymous label, which she launched in 2001. Born on September 13, 1971, she is the daughter of former Beatles member Paul McCartney and his late wife Linda McCartney, a musician and photographer. Stella McCartney studied fashion design at Central Saint Martins in London and gained early experience working for prominent fashion houses like Christian Lacroix and Chloé.

McCartney is renowned for her commitment to sustainability, ethical practices, and animal rights in fashion. Her brand is known for using eco-friendly materials and refraining from using fur or leather in its designs. In addition to her main line, McCartney has collaborated with other brands and retailers, including a long-standing partnership with Adidas, offering sportswear and activewear collections.
The skin-tight all-in-one, which was created in Stella McCartney's London studio, is adorned with countless BioSequins, which are sparkling sequins. Radiant Matter, a biomaterials startup, created the sequins as a replacement for the petroleum-based plastic choices now available on the market, which may contain dangerous carcinogenic compounds.
A Jumpsuit Looking To Confront the Sustainability Gap in the Fashion Industry
Elissa Brunato, the founder of Radiant Matter, thinks there is a gap in the market for a more environmentally friendly sequin use for clothing, and this is exactly what the team has achieved with the most recent jumpsuit created from tree cellulose.
The BioSequins, made by Radiant Matter have been seen as a resource to fill a market gap between sustainable and aesthetic criteria. Elissa Brunato shares:
"I experienced first-hand the disconnect between the beauty of the craft, the narratives being presented, and the shockingly harmful material choices I was confronted with when I used to work in fashion design studios."

Most importantly, she looks to communicate the fact that solutions are good for the environment without sacrificing beauty, which is exactly what nowadays Radiant Matter is creating for a better and more sustainable world.
What Does the BioSequin Jumpsuit Consist Of?
Each disc-shaped BioSequin is made from renewable polymer cellulose extracted from trees. The cellulose's material properties mean that it naturally reflects light and makes the sequins sparkle. By contrast, traditional plastic sequins are often coated or finished with synthetic, toxic, or metalized parts to give them their shine. The BioSequins are structurally colored, meaning that the color stems from the material's innate structure rather than from dyes, metals, or minerals.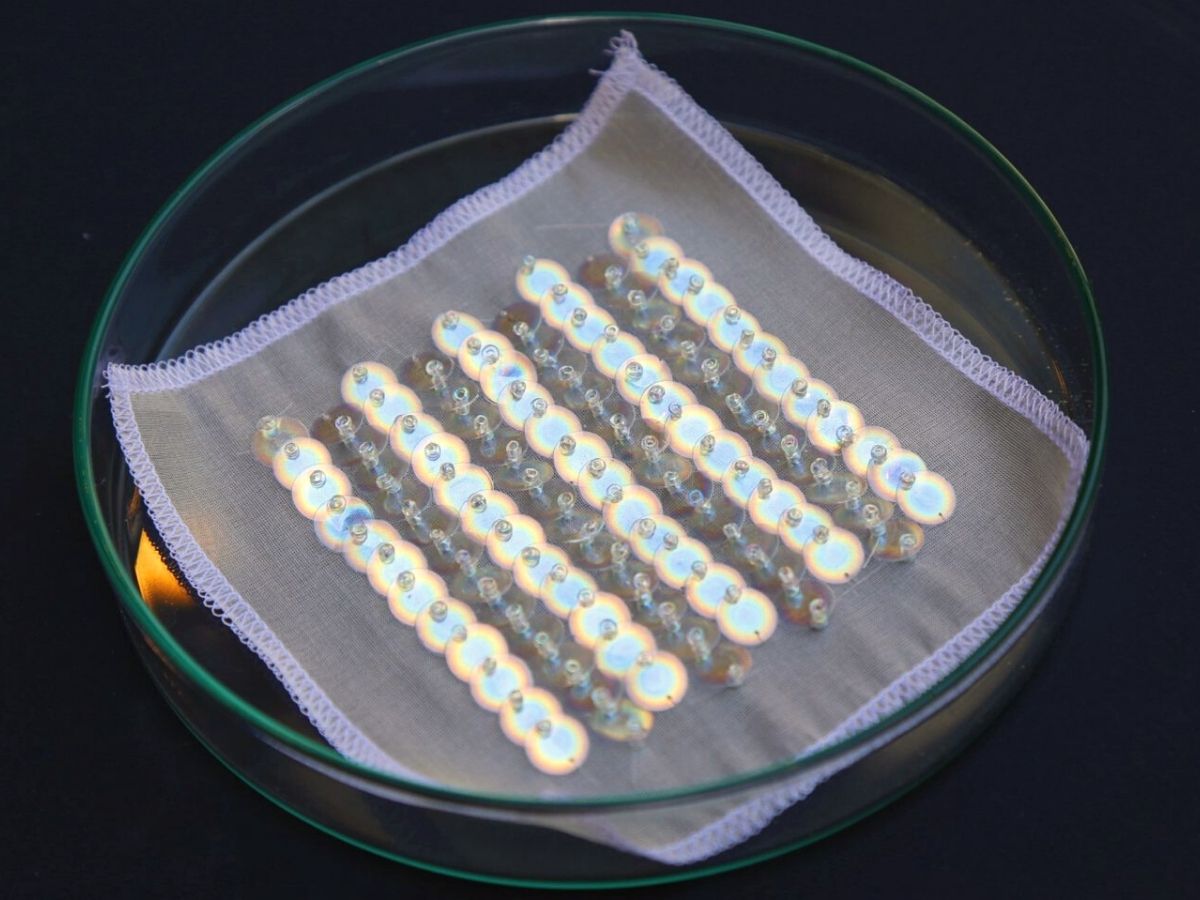 Conventional sequins are made of a polyester film called Mylar or polyvinyl chloride, which causes particularly significant environmental and health risks – producing toxic, bio-accumulative chemicals, including carcinogens, such as phthalates and hormone disruptors. With the new option developed by Radiant Matter, fashion is about to get revolutionized while supporting a healthier environment for garments.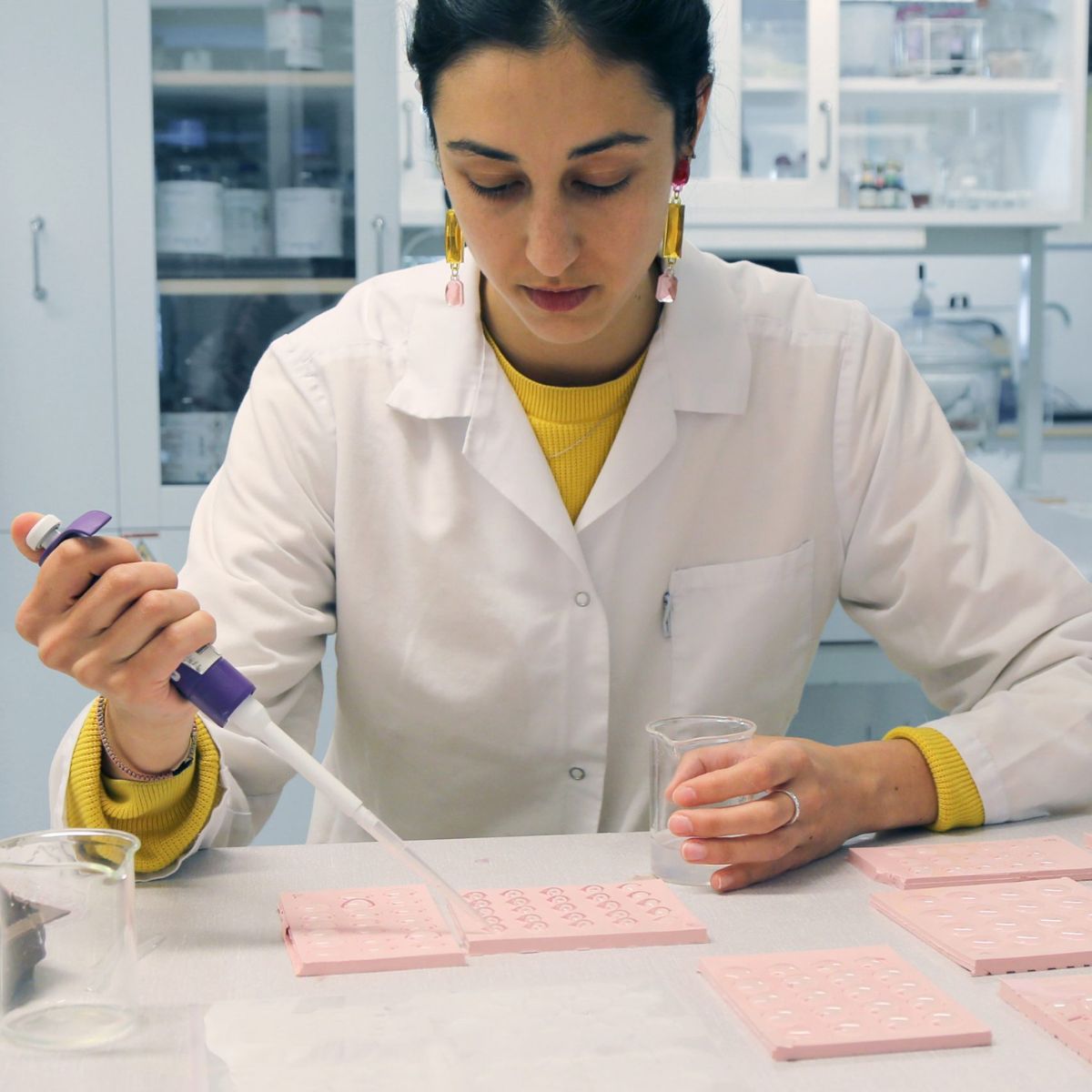 Radiant Matter's Innovative Material
Although the BioSequin jumpsuit won't be sold yet, it shows how Radiant Matter's material innovation may improve both human and environmental health, according to both teams. Given that this is a first-ever prototype, much care and thought went into its construction and design to be able to make it an official garment in the near future.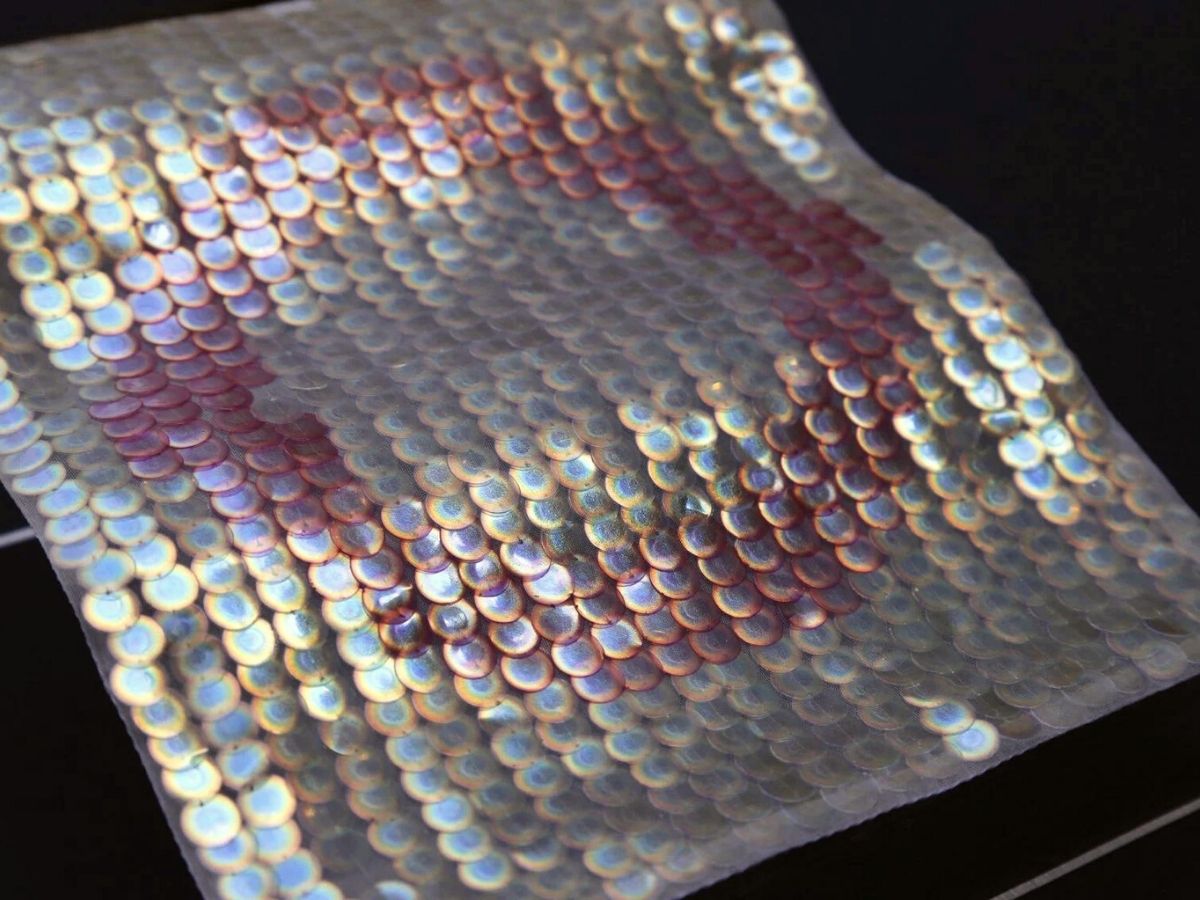 According to Brunato, she and her team have thoroughly enjoyed Stella McCartney's unwavering commitment to sustainability and aesthetics, which is evident in every option, even down to the fabric and thread selection, culminating in a 100% plant-derived outfit.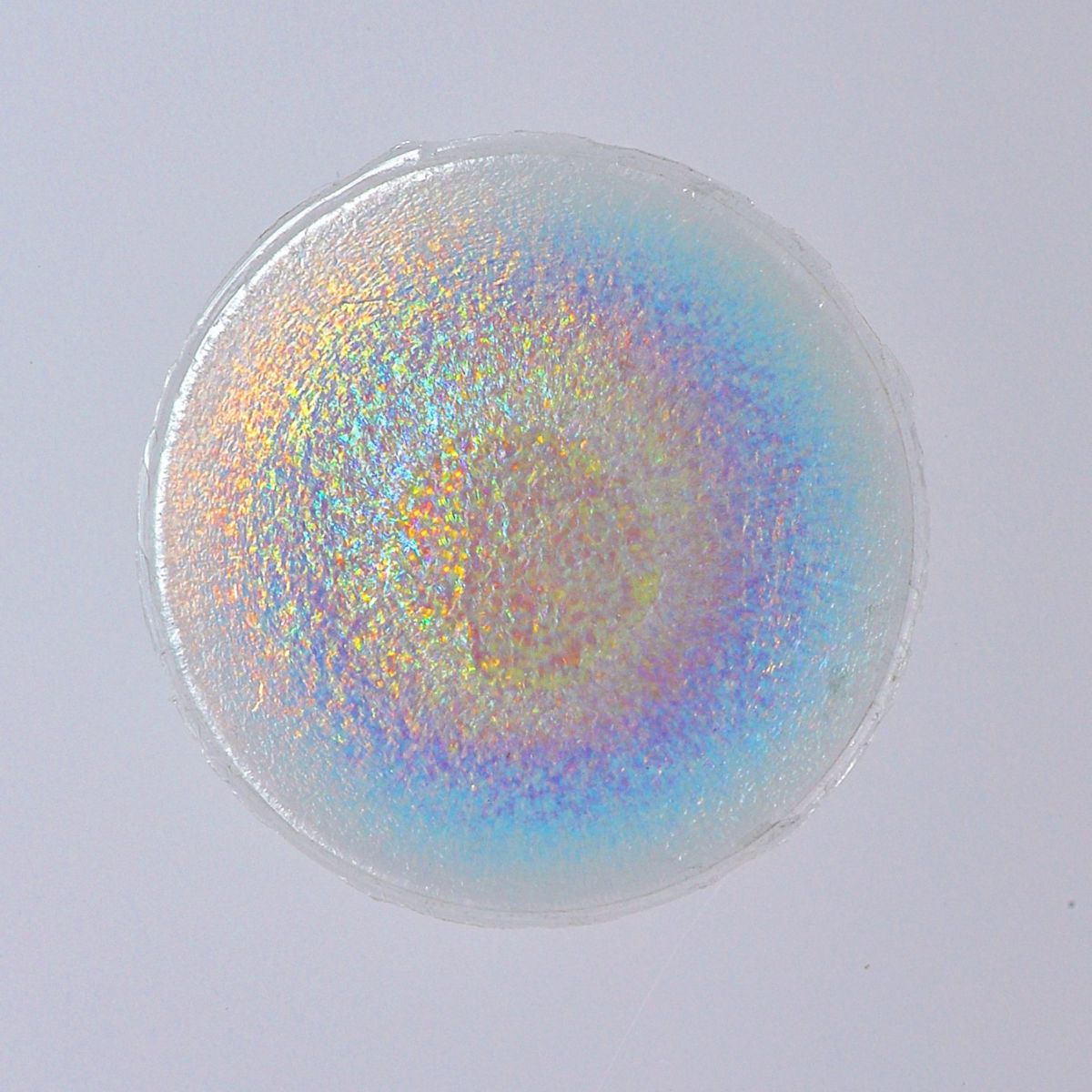 Radiant Matter and the team behind the amazing brand described the jumpsuit as 'the world's first garment crafted from Radiant Matter's BioSequins', and hope that the bodysuit will showcase the potential of BioSequins globally.