The words 'tropical' and 'Amazone' might not be the first two to pop up in your head when you think of fall, but when it comes to Tropical Amazone roses, they are actually a great match for this time of the year. This orange-colored winner has proven itself as a great commercial variety over the years and is here to stay.
A Vibrant Fall With Tropical Amazone Roses
Roses come and go. Batches of new varieties are being introduced every year but not all of them stick around. They either don't sell enough, the quality is not as desired, or the color just isn't very 'in' at the moment - there are so many reasons a rose variety could make it or break it on the flower market. But luckily there are plenty of roses that do capture the eye (or heart) and manage to woo us for decades, and the Tropical Amazone roses from De Ruiter have already proven that they can do just that.
Warm Orange Hues
The Tropical Amazon rose is a true orange rose that will add a vibrant and radiant pop of color to any arrangement. What makes this variety extra intriguing is the lovely hint of coral on the outer petals that gives this rose a sunset feel. Tropical Amazone roses bloom into beautiful, classic rose shapes that work well in both bridal bouquets, event centerpieces, and everyday arrangements.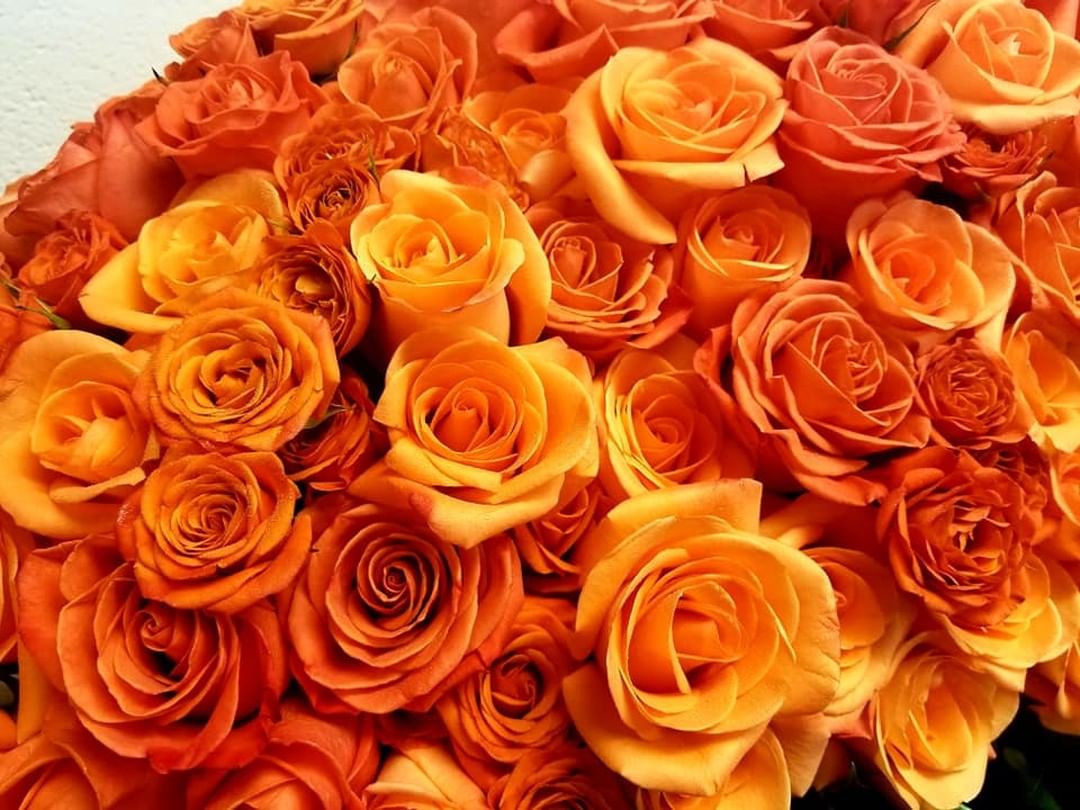 Bring the Tropics Indoors With Tropical Amazone Roses
Bring the tropics indoors with this bloom. Even during fall. With its sunset orange petals and coral undertones, this rose lends itself perfectly to classic fall color schemes full of soft yellows and lovely creams. Or match them with dark green foliage and burgundy flowers to create a stunning 'moody' floral arrangement. Tropical Amazone roses do not only fit great into autumnal color palettes but also work well in a summer floral design when combined, for example, with tropical leaves or oriental lilies.
Weddings & Events
Fall weddings and events just become a little more interesting when the stunning shades - that go from bright orange and coral on the outer petals to soft oranges hues in the center - of this rose are incorporated into floral designs. It's no surprise Tropical Amazone is a huge favorite for wedding bouquets and centerpieces. With a great vase life, classic blooms, and a color palette reminiscent of a leave-covered forest floor, there is very little not to like about this variety.