Here's a great Valentine's Day gift tip from Plantipp: The Mangave Mint Chocolate Chip. For when you want to surprise your customers or loved ones with something truly special, instead of that cliche box of chocolates. And better yet, the Mangave Mint Chocolate Chip is totally diet-approved for those who are determined to stick to their new year's resolutions for longer than a month. Ready to swap that bunch of roses for a beautiful plant? Then the Mangave might be just the plant for you.
Mangave Mint Chocolate Chip - What is That?
The Mangave Mint Chocolate Chip is a unique-looking succulent that catches the eye because of its incredibly wavy leaves and intense spotting. If you have never heard about a Mangave before, don't worry, because it's actually a relatively new species in the plant world.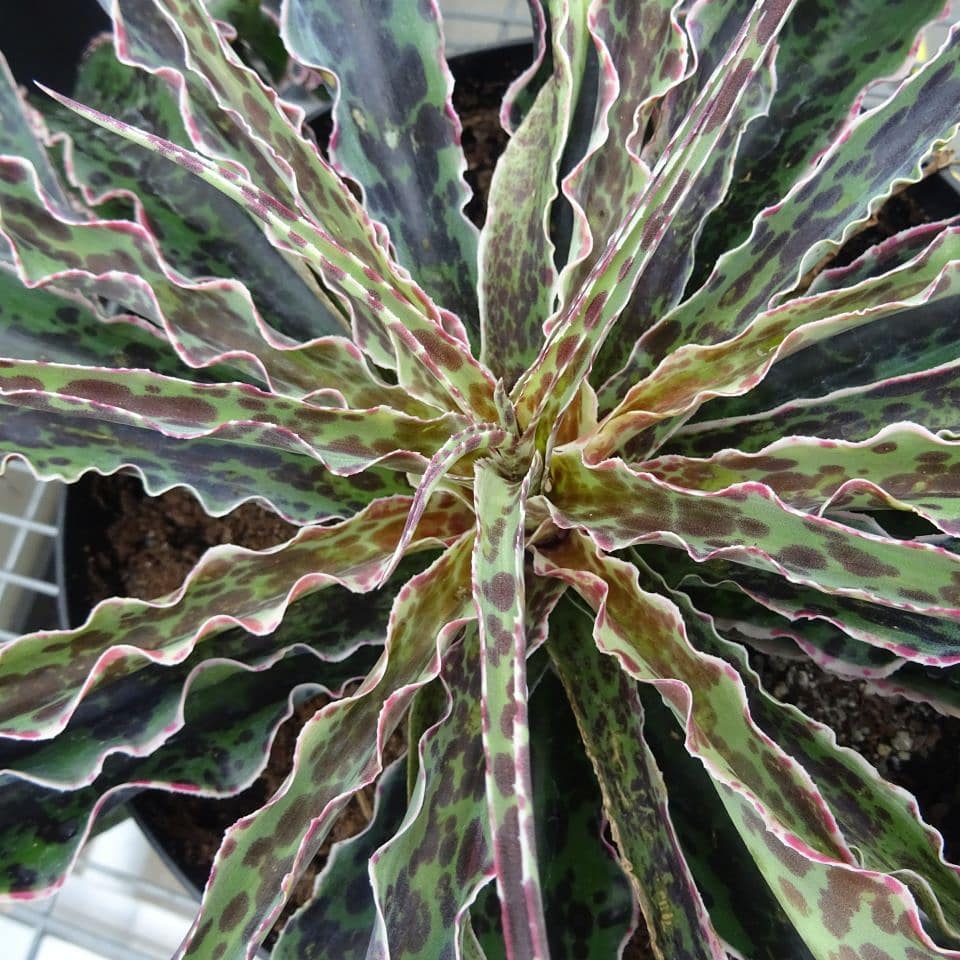 Image via @gravel_gardener
Mangaves are a hybrid created by crossing a Manfreda with an Agave. How cool is that? An intergeneric hybrid, Mangave inherits the best of its parents. Agave lends durability and large, architectural form. Manfreda gives unique coloring and spotting, as well as softer spines that make them easy to handle.
The Story Behind the Mangave
Mangaves are actually a 'happy accident'. The first Mangave was created by unintentional cross-pollination and discovered in a batch of Manfreda seedlings. This plant was passed between friends as a unique curiosity, catching the eye of a breeder, Hans Hansen. He saw the potential of this plant and devoted significant time and resources to its development.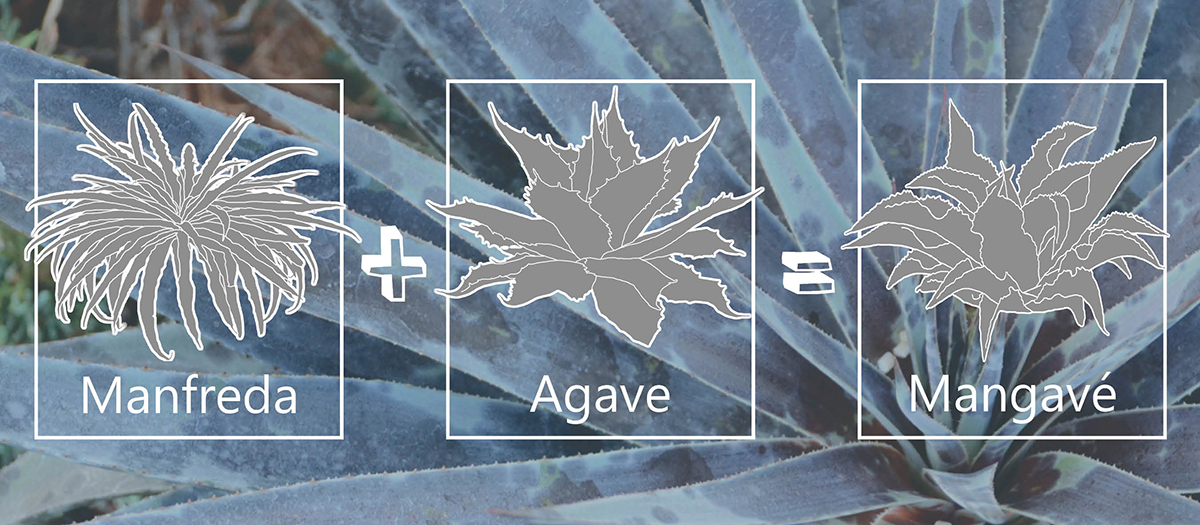 Image via Mad About Mangave
A Happy Accident
Hans and his team have been working not only with Mangave but with Agave and Manfreda as well. Working with the parents has helped Hans to develop plants that will pass favorable and unique characteristics to create the most interesting Mangave varieties. Hans has made thousands of unique crosses to date and has chosen only the most exotic to add to the collection. With each new generation of plants, Hans discovers more characteristics and curiosities to include in future introductions.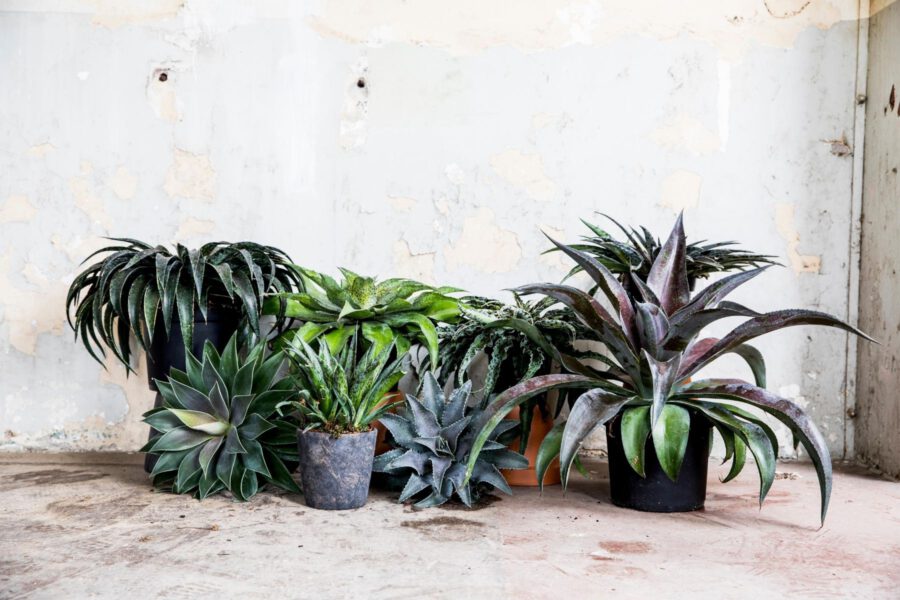 Mangave Mint Chocolate Chip
The Mangave Mint Chocolate Chip is one to enjoy thanks to its incredibly wavy leaves and intense spotting. The long, silvery blue-green leaves are succulent but not as rigid as Agave. Near-black spotting is present on both the fronts and backsides of the leaves and it contrasts beautifully with the lighter-colored leaves. Also, a very fine white margin lines the edges of the leaves with a serrated edge.
Compared to the Chocolate Chips variety of this plant, this Mangave has wider leaves, darker spotting, and more silvery blue leaves. Manfredas typically flower annually once they are mature and unlike Agaves, they do not die after they bloom. The bloom spike can reach 10 to 20 cms tall with interesting burgundy brown flowers. Though this flowering performance is impressive, you'll fall in love with this plant for its fabulous foliage.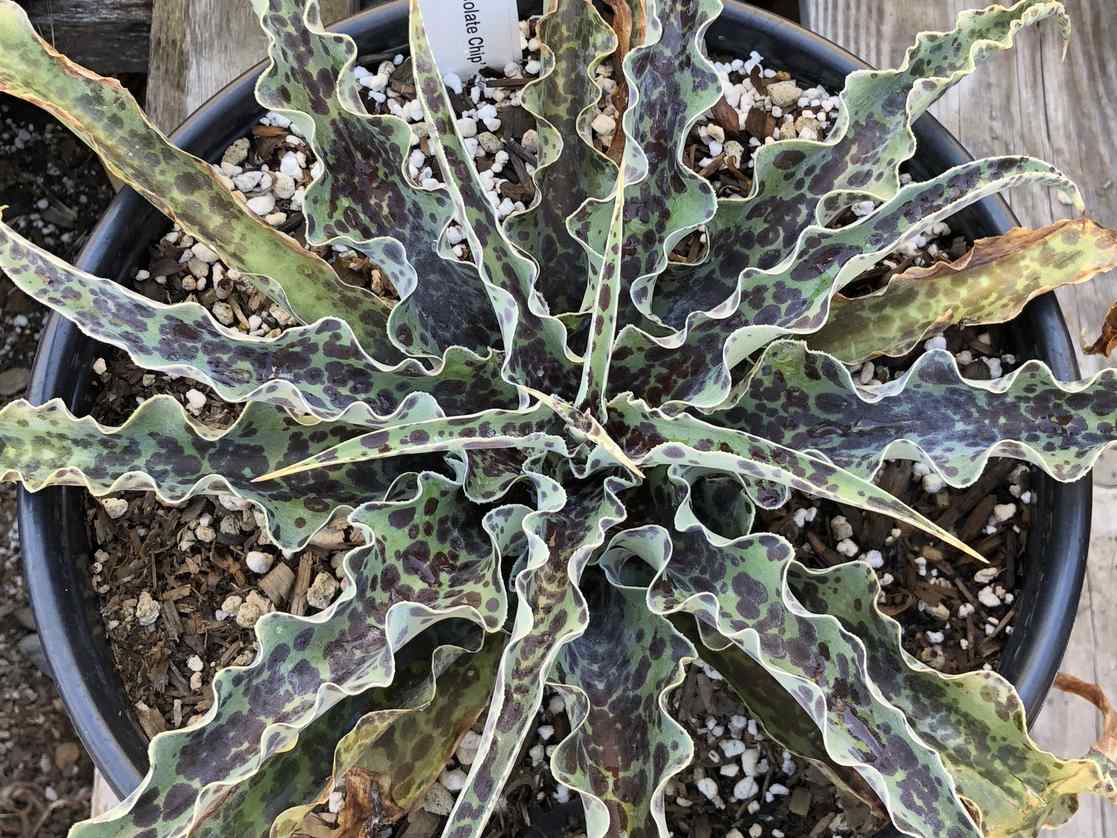 Why Choose a Mangave?
Perfect form - Between the Manfreda and Agave there are hundreds of forms. Mangave covers the entire range of forms, from arching deciduous leaves to rigid symmetry.
Easy to handle - Enjoy the succulent size and form of Agave without all the pokes and scratches. Most varieties follow their Manfreda genes with soft spines, making Mangave more user-friendly.
In focus - Forget the 'Thriller, Filler, Spiller' model. Mangaves can stand alone with long-lasting interest, whether planted in a container or in the garden.
Fast growers - Skip the years it takes to get size out of an Agave with the faster growth rate of Mangave. Got it to the size you want? Water sparingly to hold its size.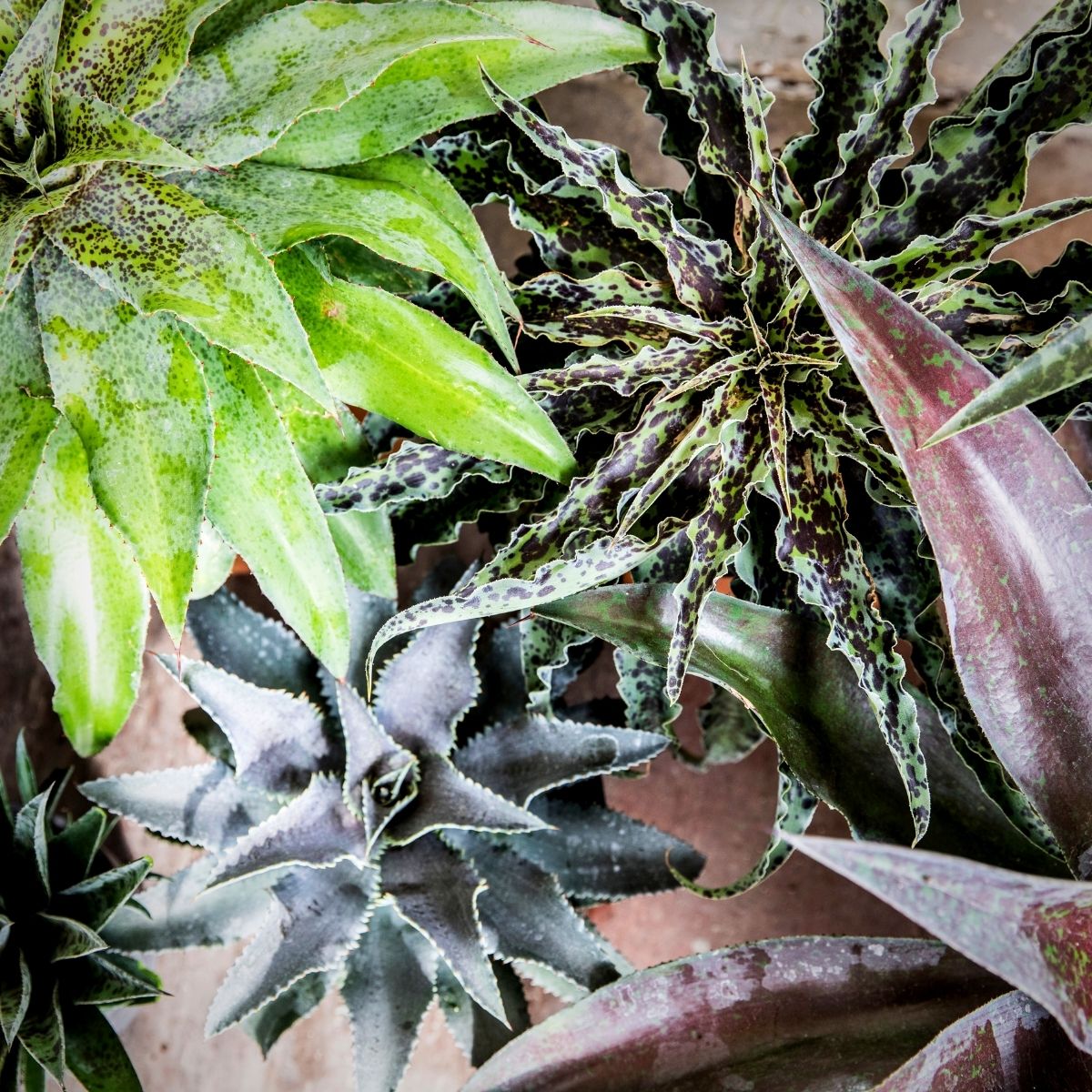 Availability
After developing many different varieties, and successfully introducing these new Mangaves in the US, they are now available in Europe as well. For the European market the first varieties have been set out at two growers; F.N Kempen and Van Son & Koot. Under the brand Mad About Mangave®, the first plants have been introduced and there's already a beautiful selection of varieties to choose from. Want to discover more about this special plant and see other varieties? Then don't forget to give the article 'Mangave, the Next Must-Have Plant? Oh, Yes!' a read.