The first annual "Table Design Exhibition - Istanbul Capital of Celebrations" has succeeded tremendously. The design standard is raised above and beyond by the stunning tables from nine astounding floral and event designers.
The Table Design Exhibition, sponsored by Karaca, was a collaboration between KM Events' Founding President, Mrs. Meltem Tepeler, and Bluechip Creative Events' Founding President, Elmas Özler. The event was supported by several companies and organizations and highlighted the Turkish Event Industry.
Table Design Exhibition

Nine world-renowned wedding designers, planners, and florists came together to create wonderful interpretations of their love for Istanbul in exquisite installations and extraordinary table setups that left exhibition visitors in awe. These fabulous designers created breathtaking table designs at Raffles Istanbul: Edgardo Zamora, Gideon Hermosa, Nadia Duran, Eddie Zaratsian, Ghada Blanco, Arturo de Noriega, Sarah Young, Meltem Tepeler, Elmas Özier, Tomas de Bruyne, and Colin Cowie.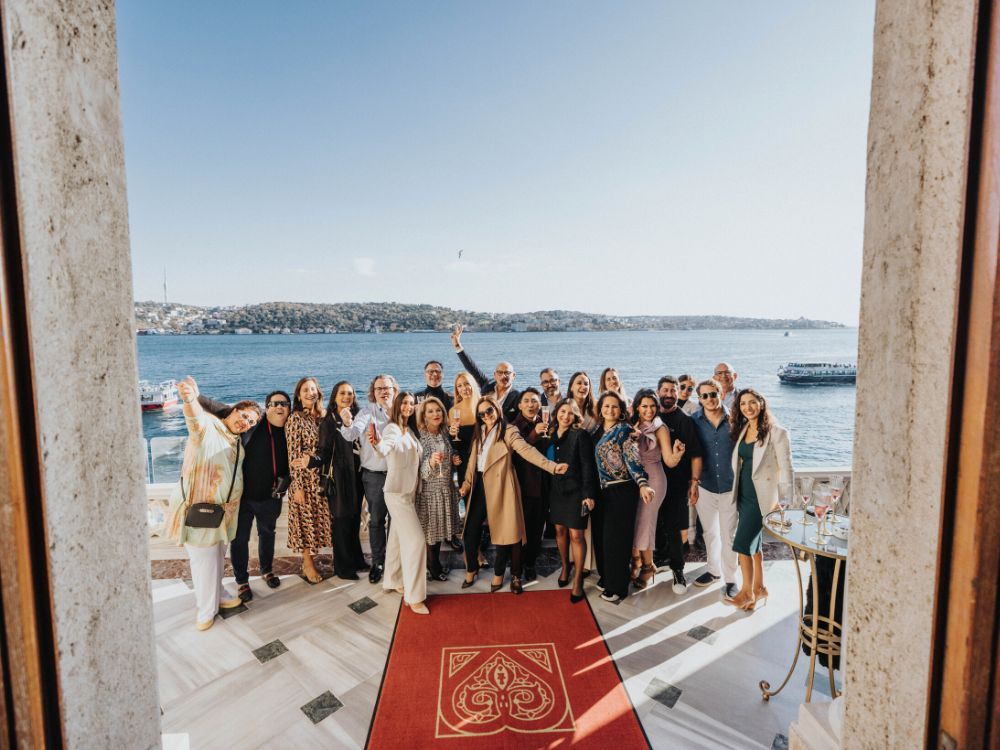 World-renowned Designers Line Up

Colin Cowie, a world-famous celebrity wedding designer who recently designed and planned Jennifer Lopez and Ben Affleck's wedding chose a red rose theme for his royal setup to convey his love for Istanbul and created a classy and timeless table perched underneath green arches dotted with red flowers and romantic hanging candle holders.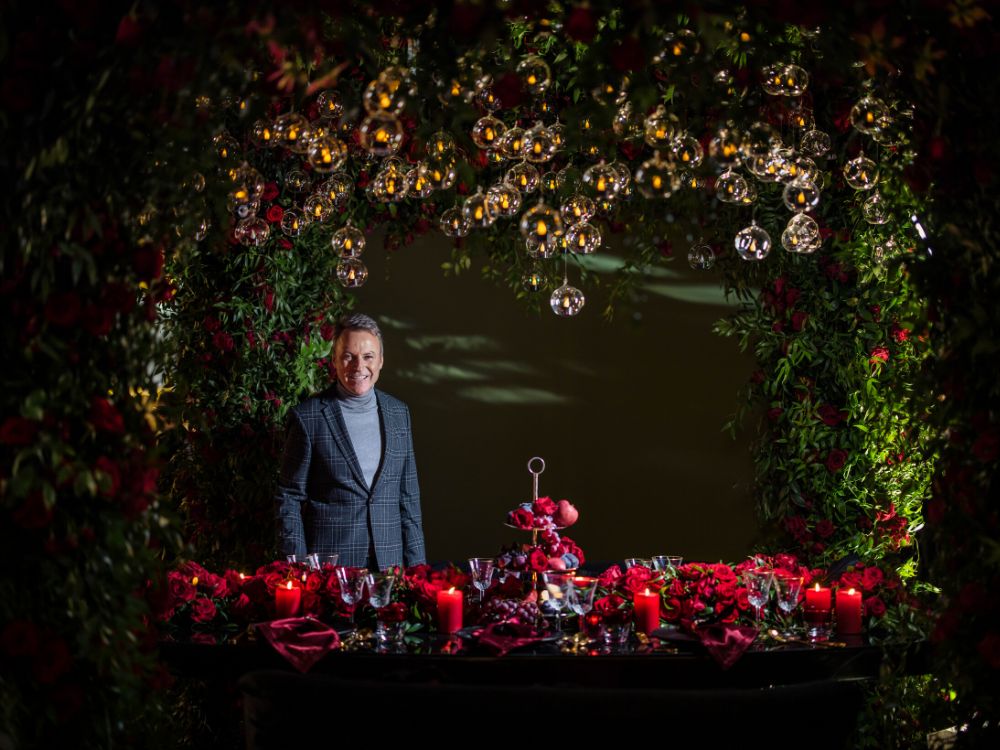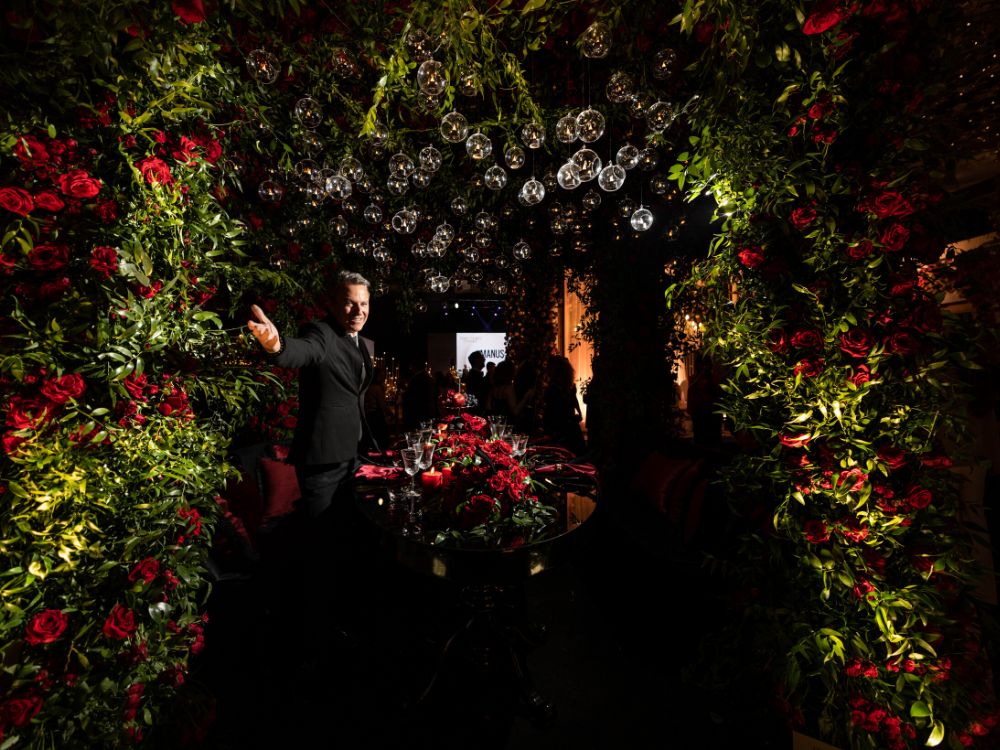 Edgardo Zamora, the designer behind Hollywood's Emmy and Oscar award ceremonies and many celebrity events, created an enchanting secret garden lush with greenery and hanging blooms. Exquisite detailing and art were brought to life in Edgardo's secret garden.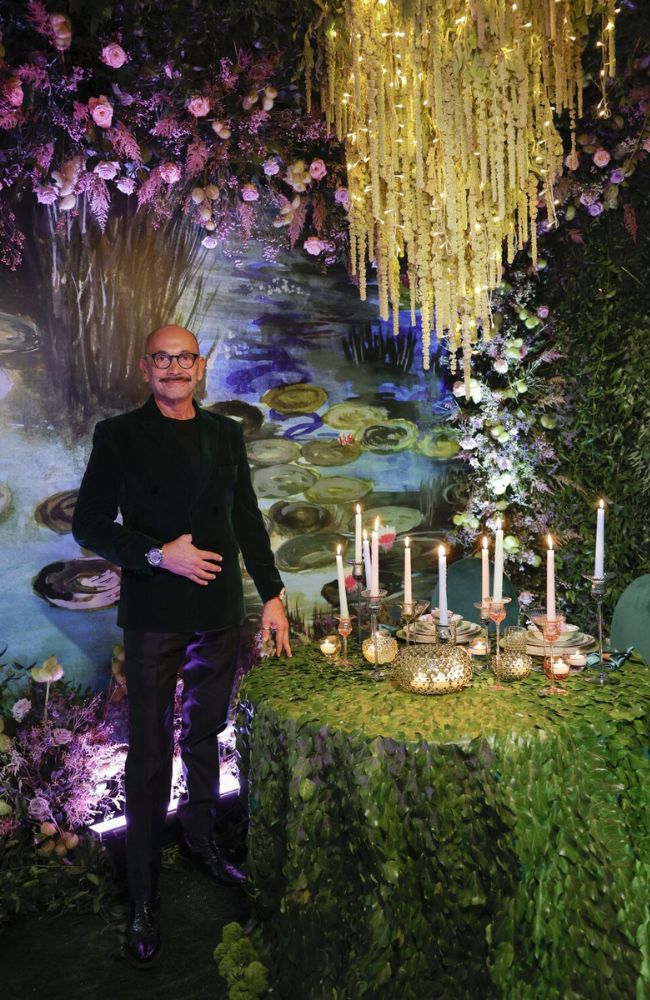 Eddie Zaratsian, an LA-based international floral designer who has many client celebrities including Kim Kardashian, created a chic symphony of flower arrangements and shimmering candles in white, cream, peach, and pastel hues.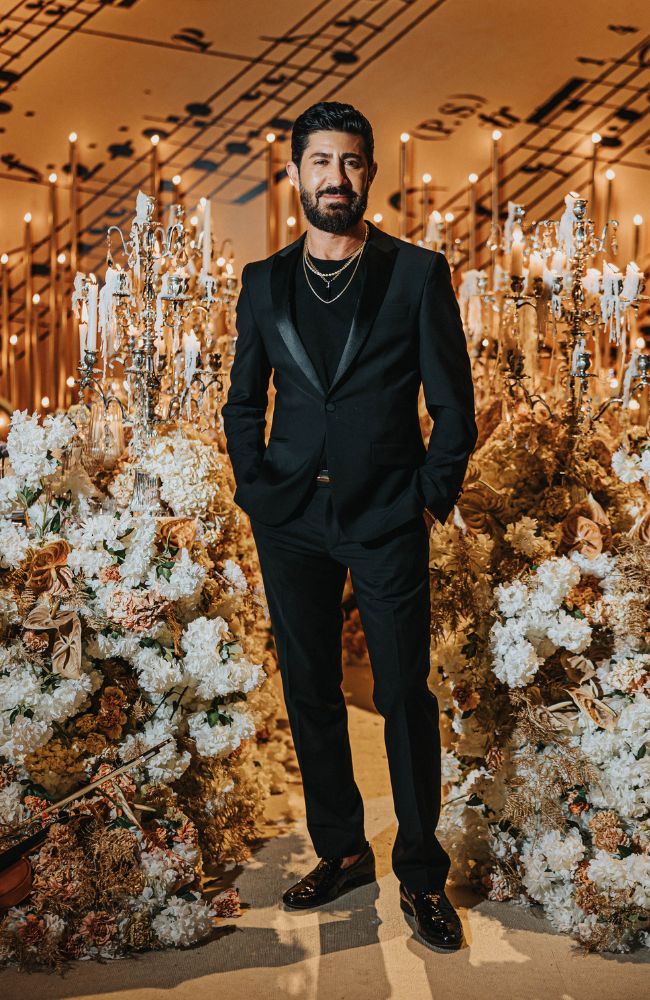 Belgian Tomas de Bruyne, known as one of Europe's most famous floral designers, offers his clients around the world unique floral architectural experiences. For the Table Design Exhibition, Tomas was inspired by Istanbul's rich cultural and historical heritage and created a floral story that merges his design signature style with emblematic symbols of Istanbul.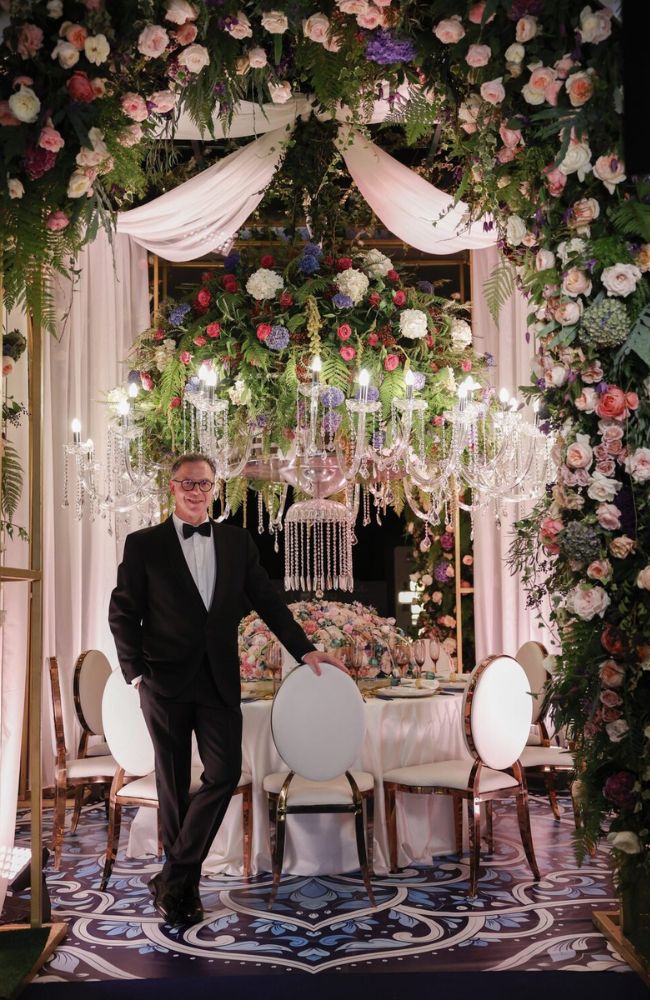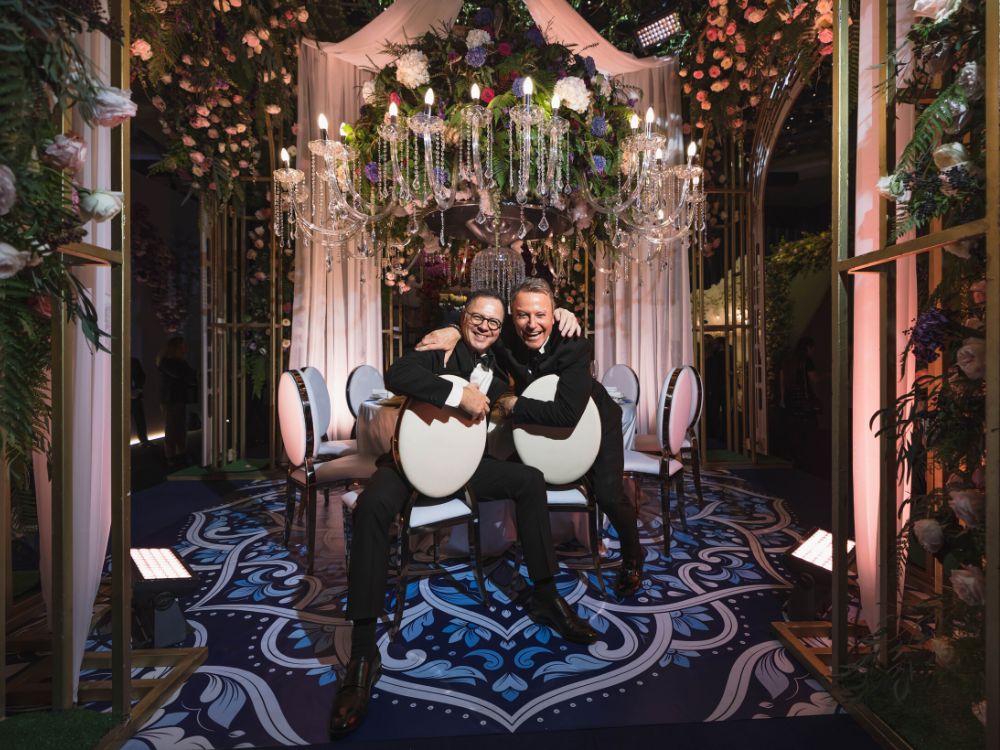 Lebanese wedding designer, Ghada Blanco, who designed and planned several royal weddings in the Middle East, created a gorgeous Istanbul-themed table setup surrounded by green walls and hanging crystal chandeliers. The chairs, tableware, linen, and accessories delightfully reflected Turkish art and design.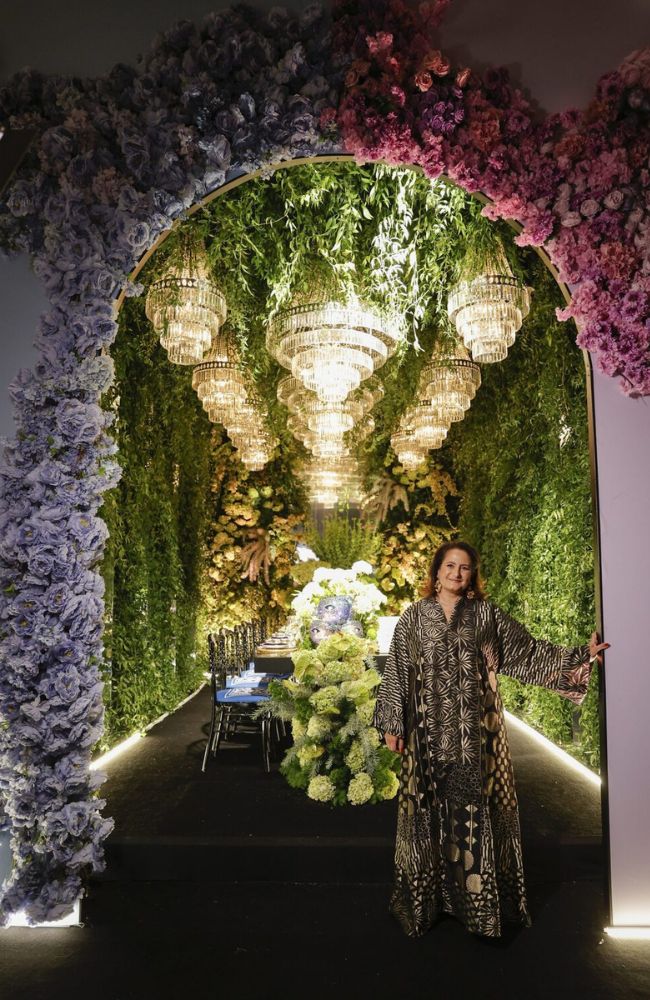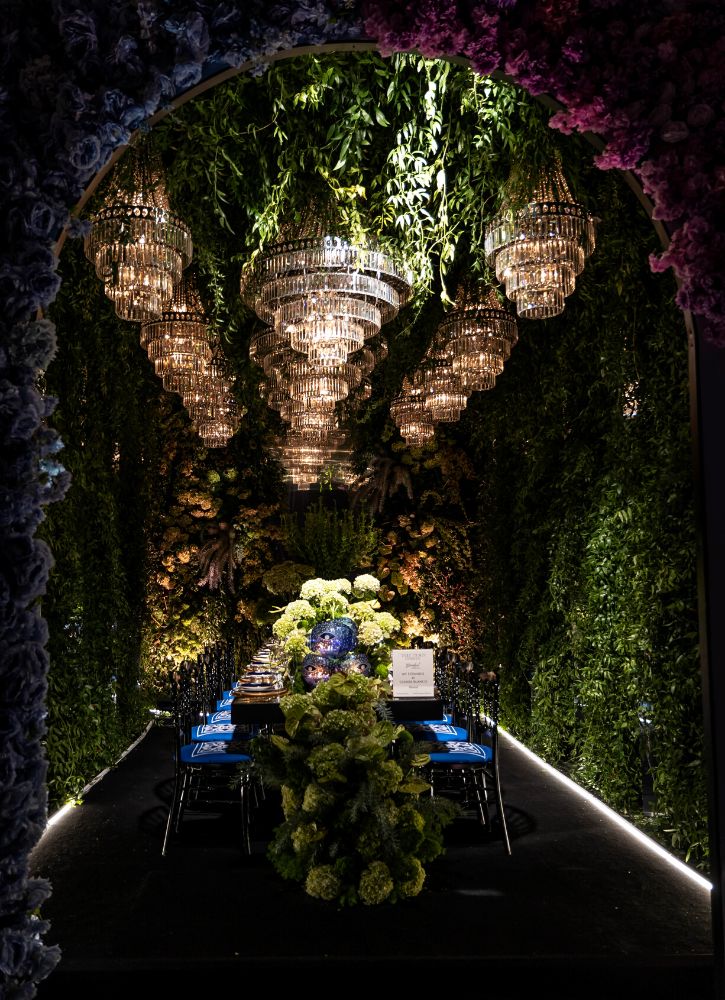 Nadia Duran, one of the most famous wedding designers in Australia, created a vibrant stand reflecting the beautiful colors of Istanbul and its cityscape. Abundant with colorful flowers, Nadia's stand was a show stopper for visitors taking selfies and photos with this beautiful background.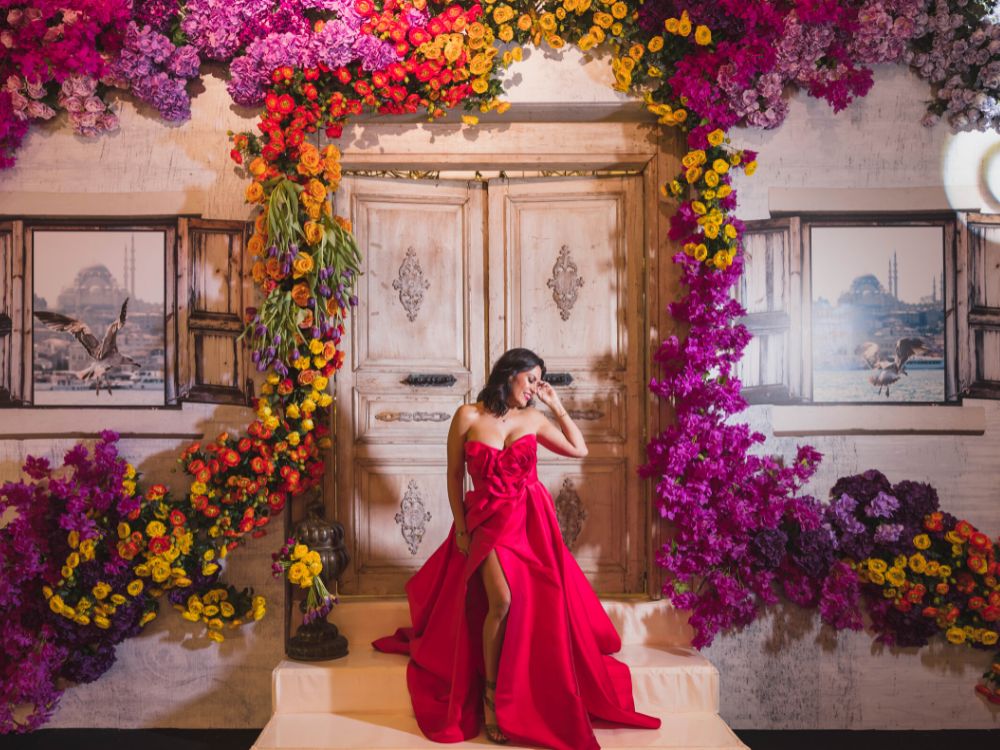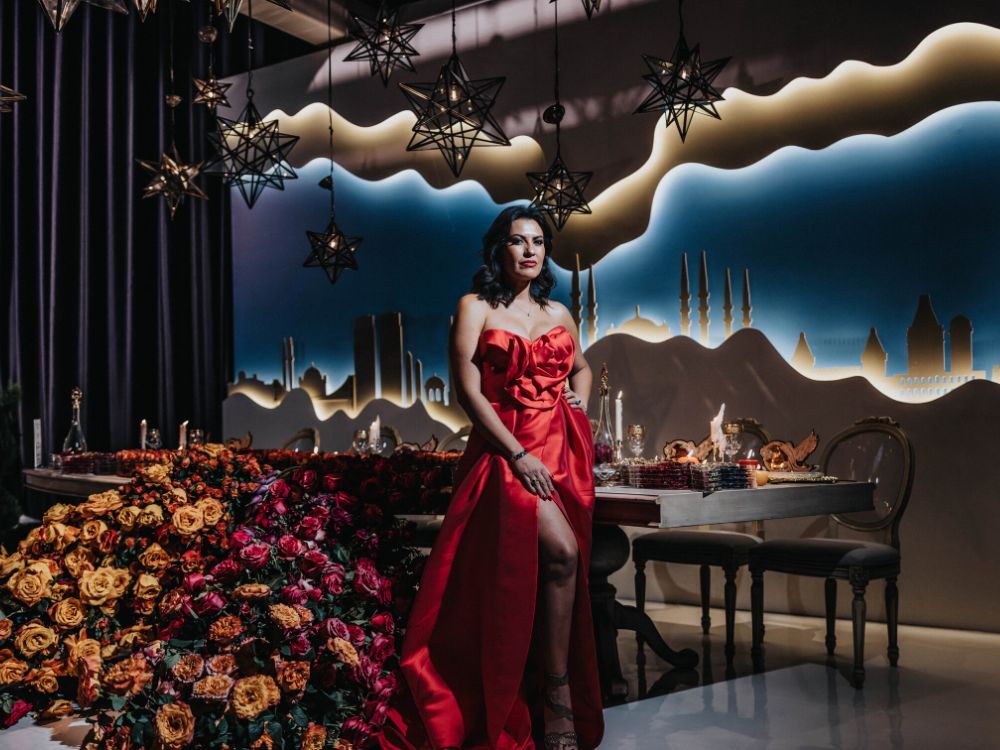 Gideon Hermosa, one of the most famous wedding designers of the Asian Continent, created a breathtaking table inspired by the colors and shapes of Pamukkale (a town in western Turkey known for its mineral-rich thermal waters). The Philippine-born designer used soft colors in, mostly, blush pink and white to create his magical table.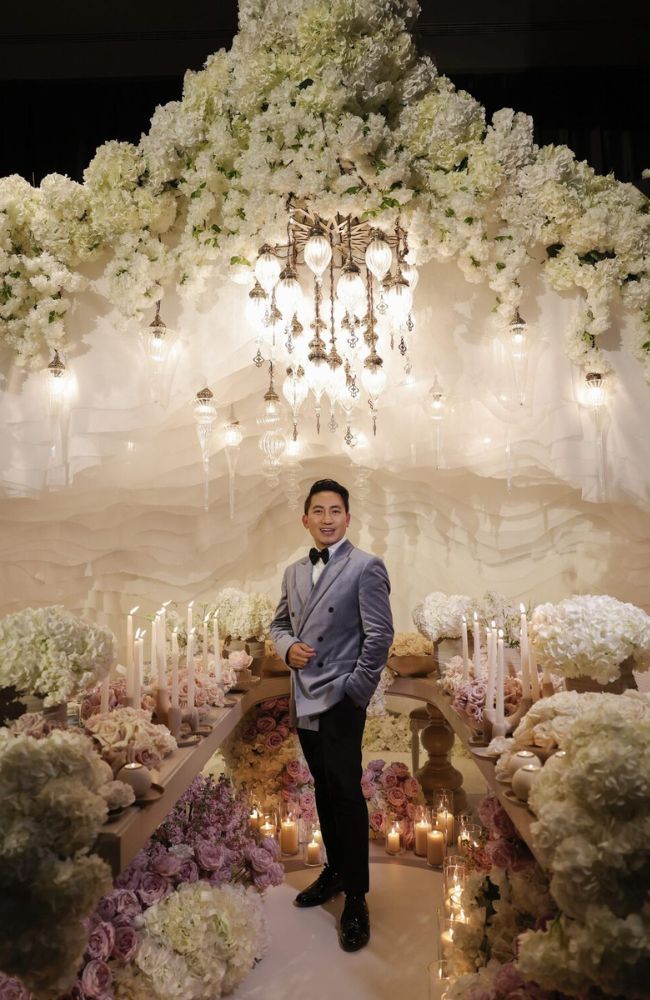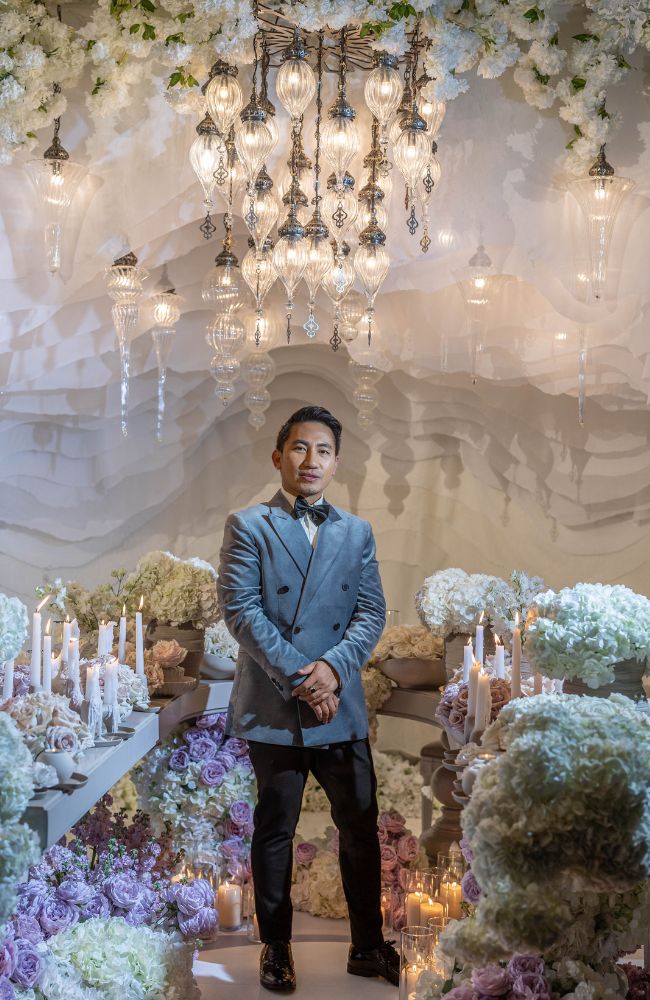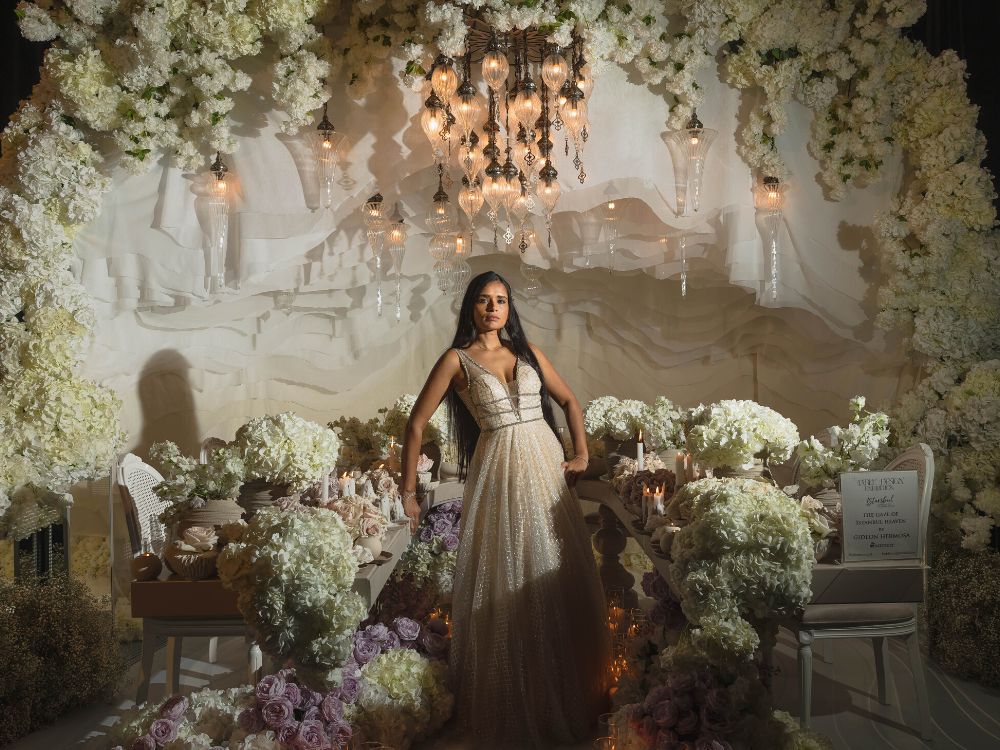 Peruvian Arturo de Noriega, a famous wedding designer in Latin America, created a classic royal setup in black, red, and gold using tall candelabras decorated with red roses, and candles. A green wall of tea light candles added a romantic feel to the setup that also included hanging greenery and chandeliers.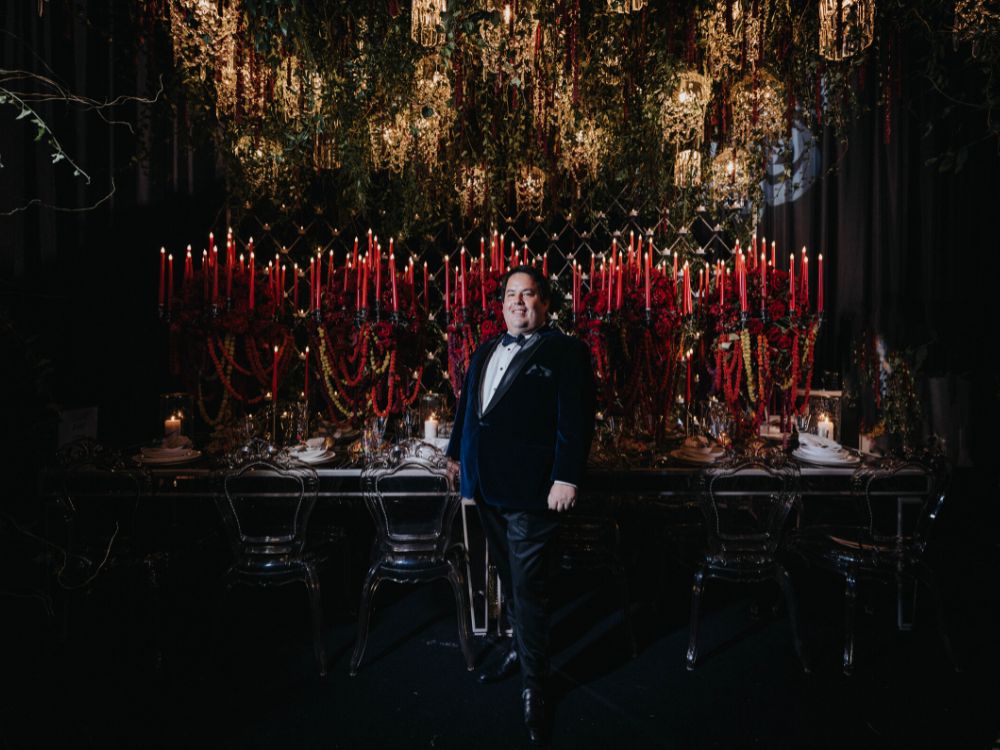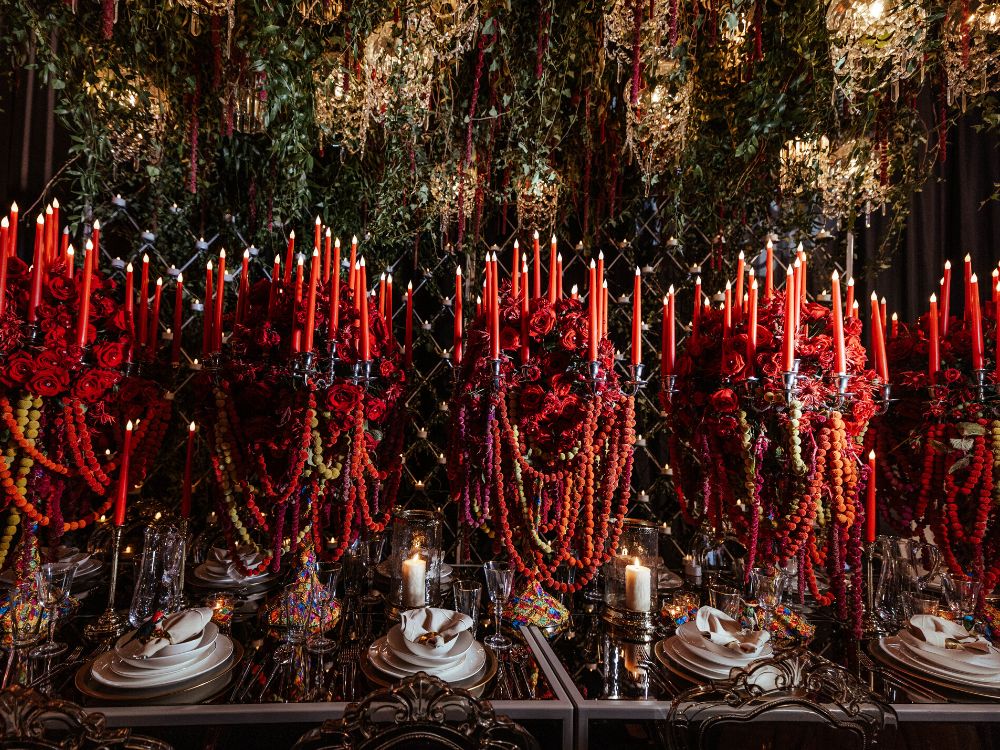 Sarah Young, a celebrity wedding designer, and planner from Malta created a colorful yet classic design, infused with gold accents, which reflected Istanbul's colors and rich cultural heritage.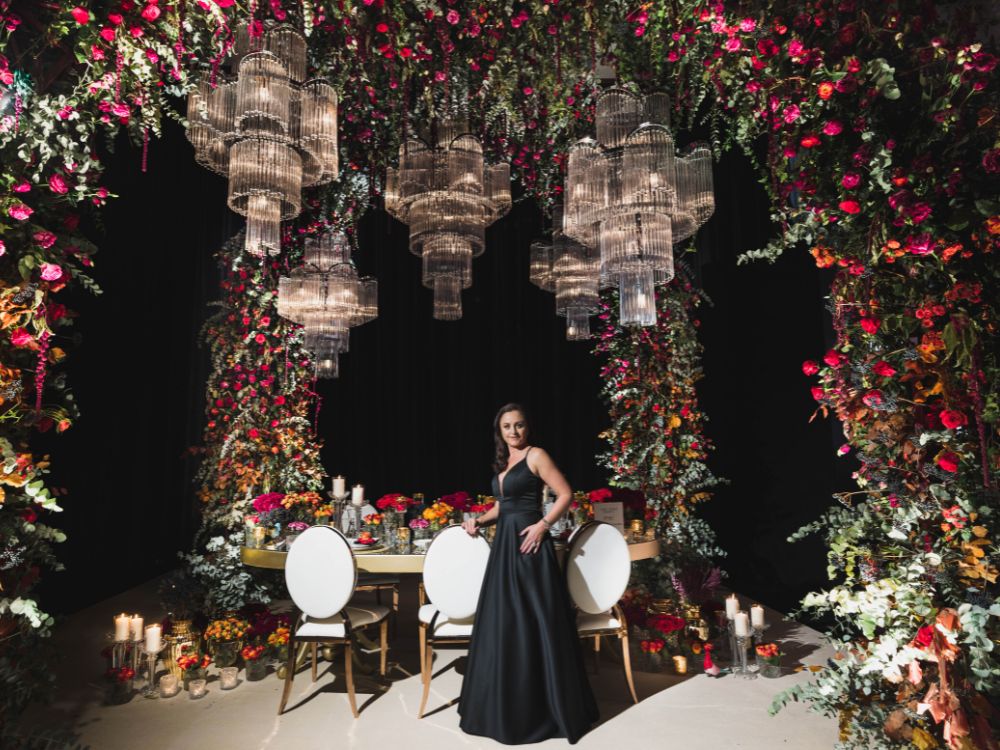 Meltem Tepeler and Elmas Özler, the event organizers, also presented their table design prepared with the event's main sponsor Karaca. They designed an Atatürk-themed Turkish table which coincided with the Atatürk Commemoration Day on the 10th of November.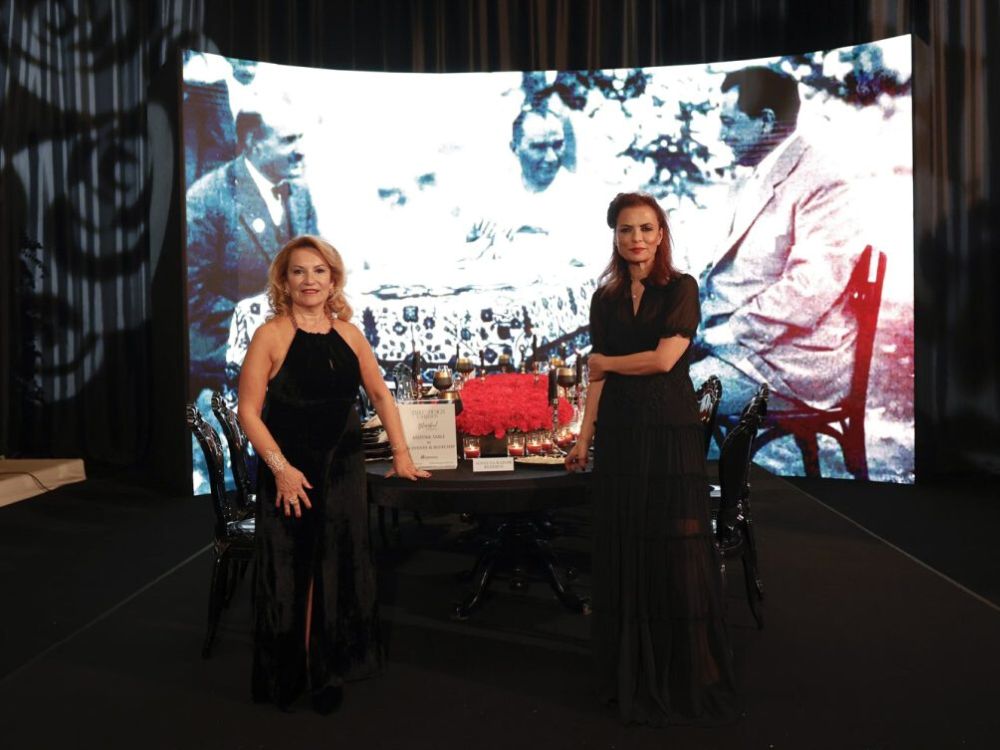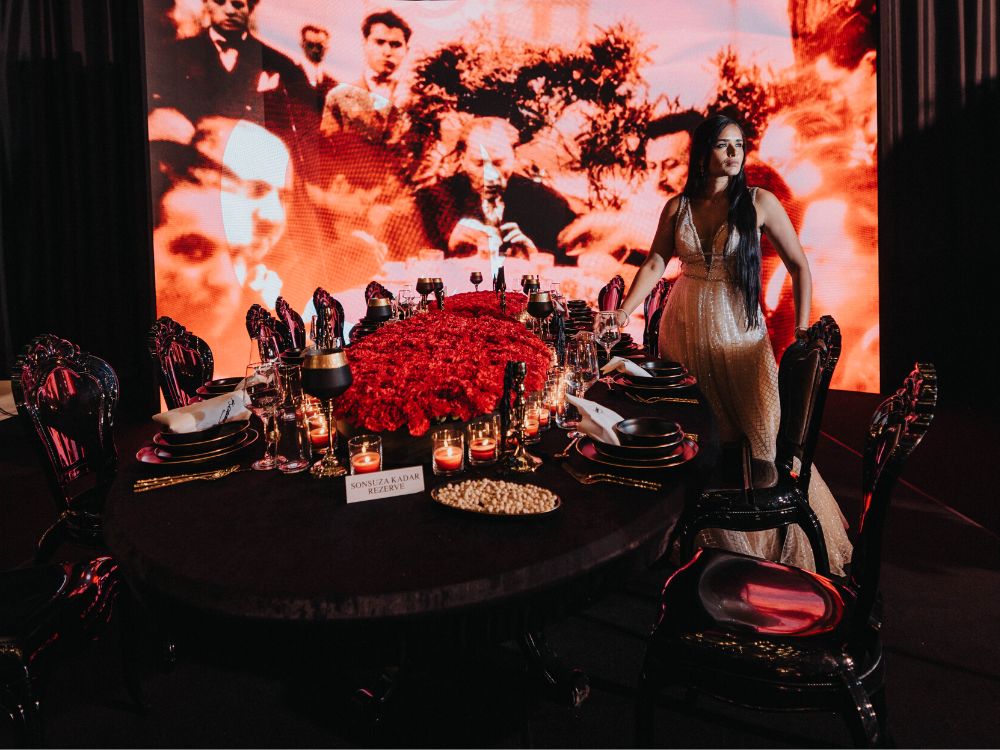 A One-of-a-kind Event Regarding Table Design

This one-of-a-kind event also featured a table design competition, panel discussions, music performances, and exquisite gastronomy highlighting Istanbul as an international celebration destination of the world.

The table design competition was organized for both local and international designers providing them with an unparalleled opportunity to present their creative table set-up designs to world-famous jury members. Melisa Demirhan Var from MH Dream Maker, Erica Jones, and Valerie Francois from O Luxe Design, Inc were the winners of this competition.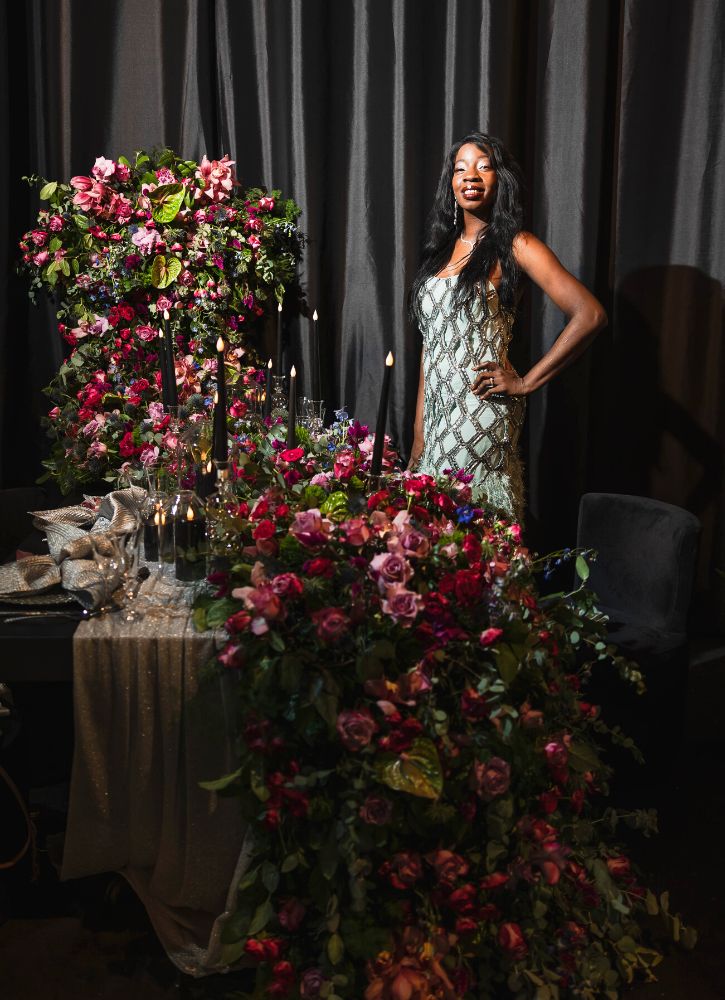 With the support of the Panel Sponsor, Yapı Kredi Crystal, several panels were held on different topics including "Why is Istanbul the Capital of Celebrations", "The importance of Luxury Events and Weddings in Promoting Cities", "Art of Celebration" and "Gastronomy and Sustainability in the Art of Celebration". The panels were managed by leading moderators in the field and attended by international and Turkish opinion leaders, designers, event planners, and the media. Workshops were also held alongside the Exhibition where interesting and important information was shared on "Turkish Grapes in Glasses" and "An Empress at Beylerbeyi Palace". In addition to the main sponsor, Karaca, several other companies sponsored and supported the event.