As if New York's skyscraper lineup was not palatial enough with its monumental and magical skyscrapers, the next one in line is the Lilly tower, envisioned by Studio Vural. Filled with colorful Asiatic lilies while having stupendous sustainable properties is what'll make this building a fantastic landmark.
The Lilly Tower by Studio Vural Will Drench Manhattan Skyline With Colorful Blooms
US company Studio Vural imagined a mixed-use skyscraper named the 'Lilly' tower covered with Asian lilies as a powerful visual to promote low-energy design and fill up the landscapes of the city with bold colors.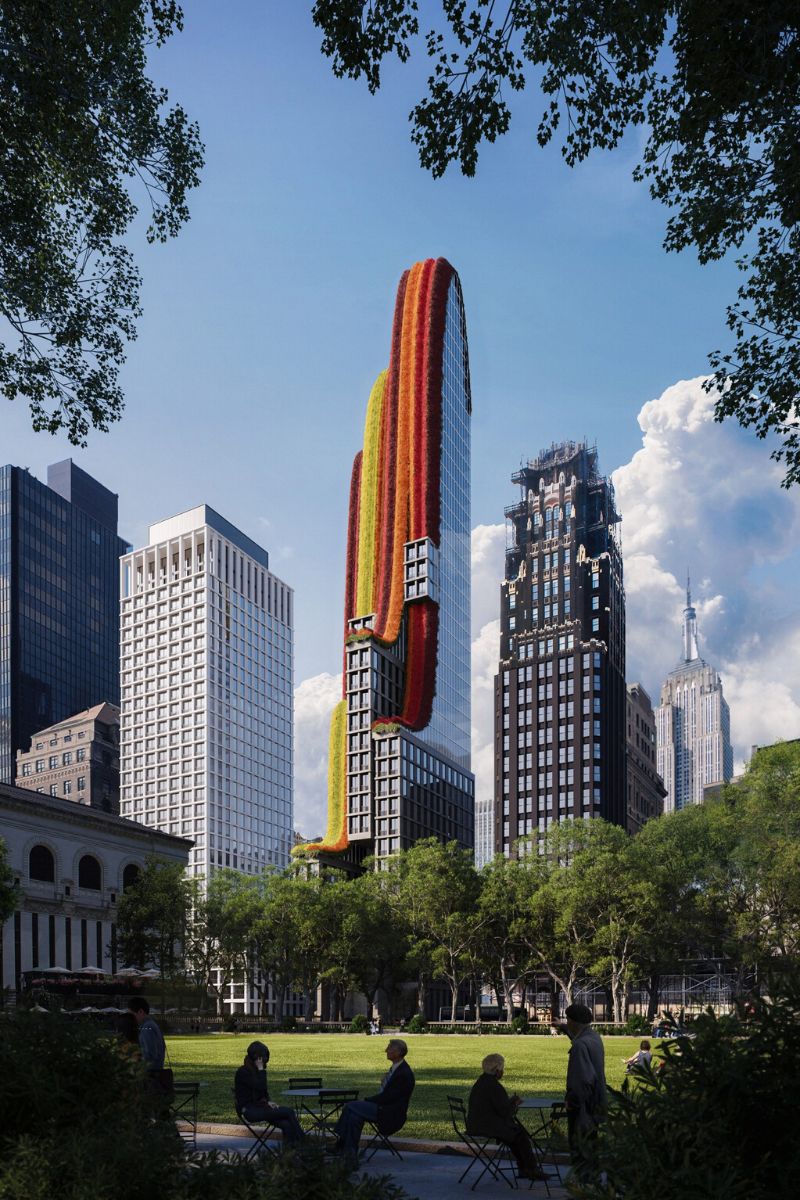 The Lilly tower will be a speculative building planned for a location in Midtown Manhattan next to Bryant Park. Drawings depict a skyscraper with a curved apex rising close to the American Radiator Building, a 1923 Gothic-style structure. During blooming months, the building will feature colorful Asian lilies and the remaining time will showcase beautiful green cascading plants to follow sustainability practices.
Why Does the Lilly Tower Use Asiatic Lilies as the Main Flower?
Asiatic lilies, a robust and low-maintenance plant that blooms every spring and stays green the rest of the year, are what Vural anticipates employing.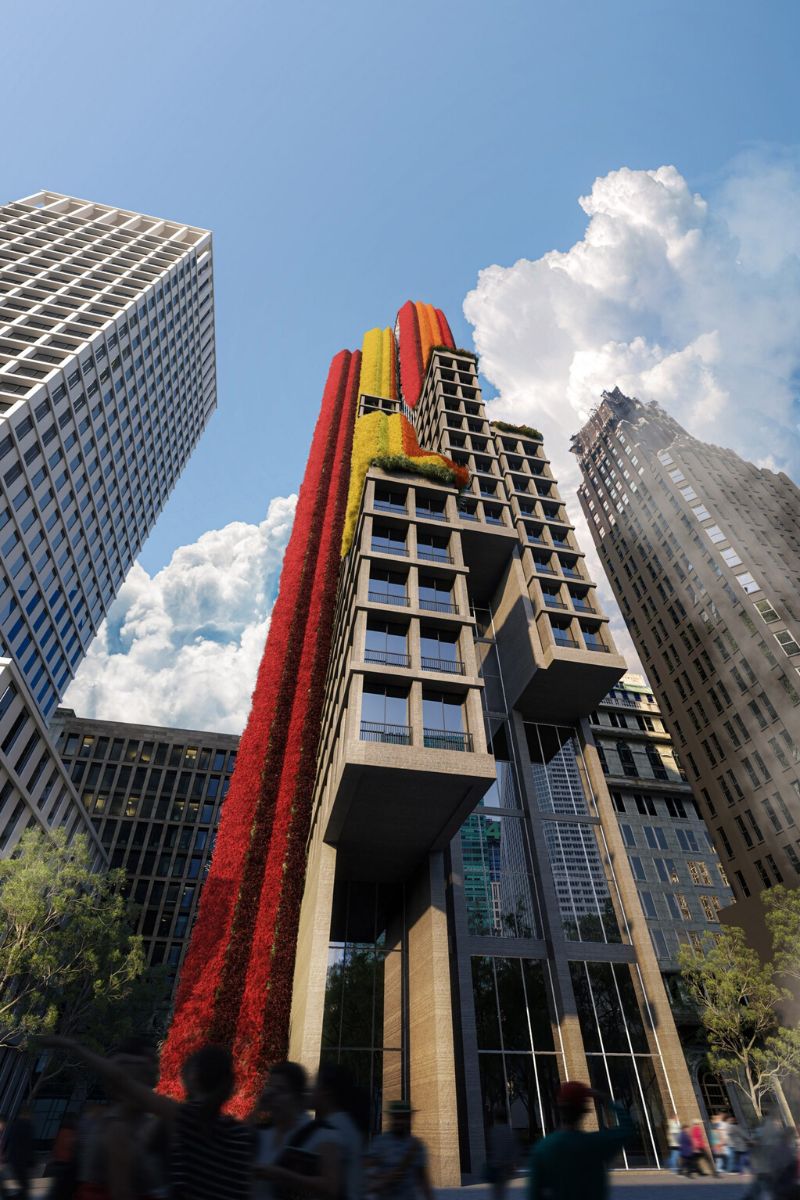 The blooms are available in a range of colors, such as red, yellow, and orange. A flower field is a potent metaphor that fits Lilly's message of clean construction technology with an aesthetic statement.
Colors That Make a Difference
In the midst of seeing plain grey or brownish skyscrapers invading New York City, the Lilly tower will be the differentiation spot of the city. The thousands of colorful flowers are what will actually make a direct impact on people's eyes. There is nothing more beautiful than seeing life through a rainbow of colors, even more, if it involves flowers.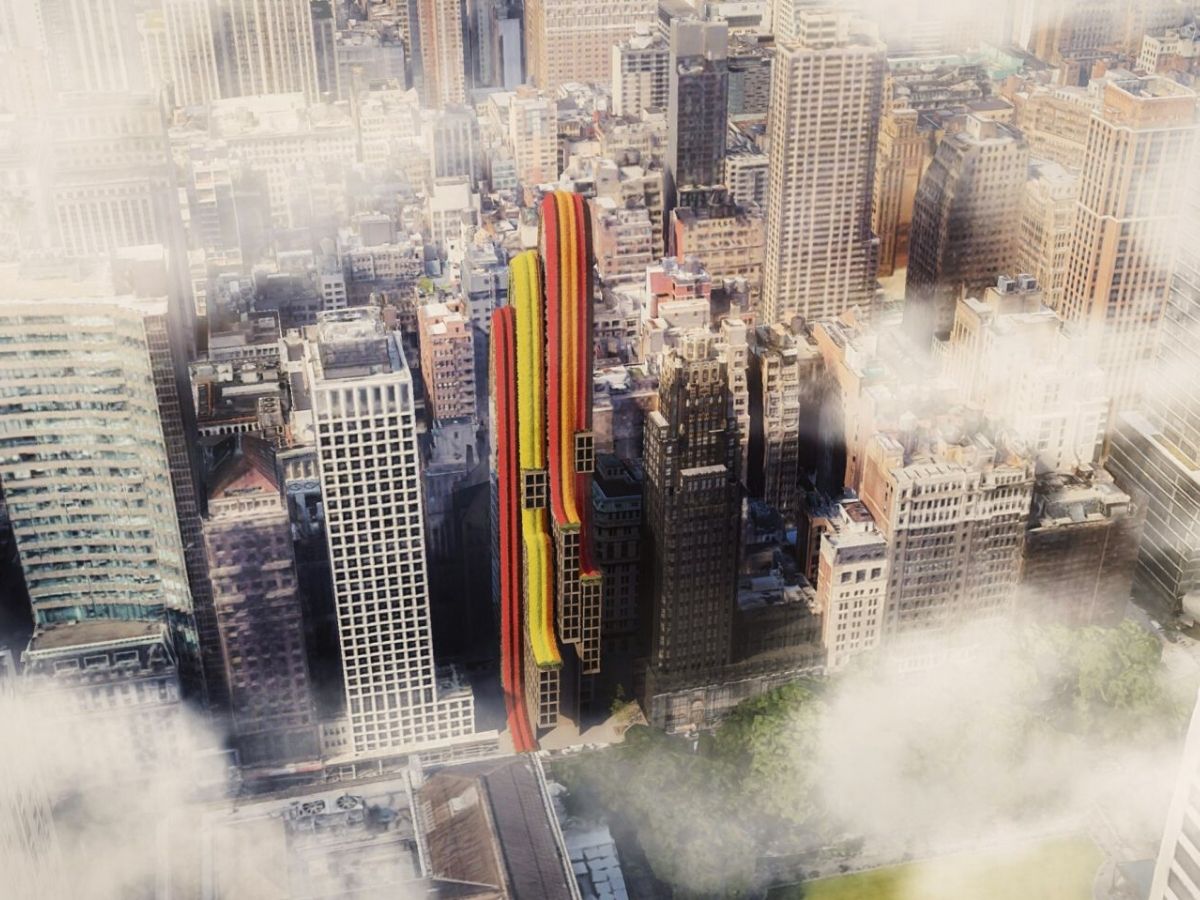 The Lilly Tower Will Be Constructed With Sustainability as the Main Purpose
Lightweight concrete beds supported by a steel frame would be the planting system. Water would come from rainwater, greywater, and, if necessary, city water.

Large expanses of glass would let in plenty of daylight, while the residential area's moveable windows would let in the fresh air. A geothermal system would supply both heating and cooling, with heat exchangers reducing energy loss.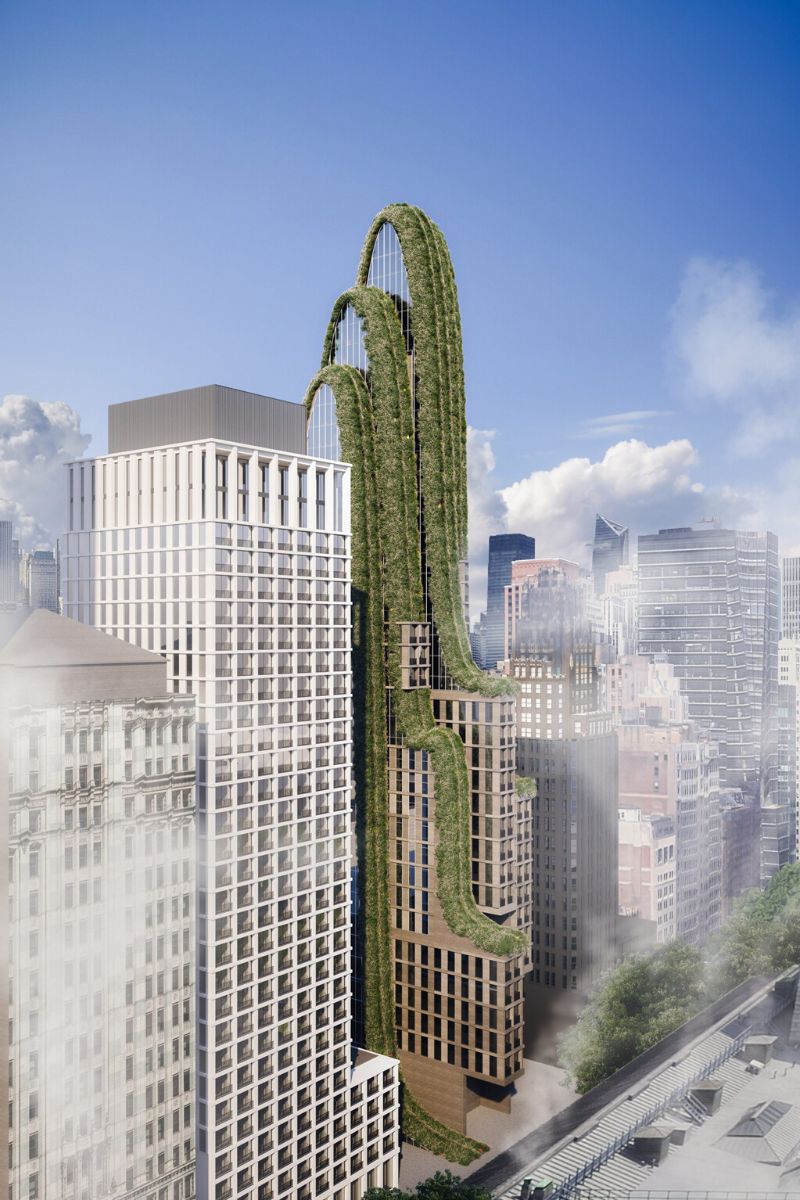 According to Vural, the tower would be a passive home structure, which is a very energy-efficient structure that adheres to guidelines that were developed in Germany decades ago. These requirements include an airtight envelope, rigorous solar heat gain management, and the presence of a heat-recovery system.
More to Know About Studio Vural's Lily Tower Project
Selim Vural, an architect living in New York, frequently offers his original ideas and designs. He is very kind in sharing helpful advice with fellow designers of the twenty-first century. His most recent creation was intended to bring live flowers to the metropolis, which is unusual in the Big Apple.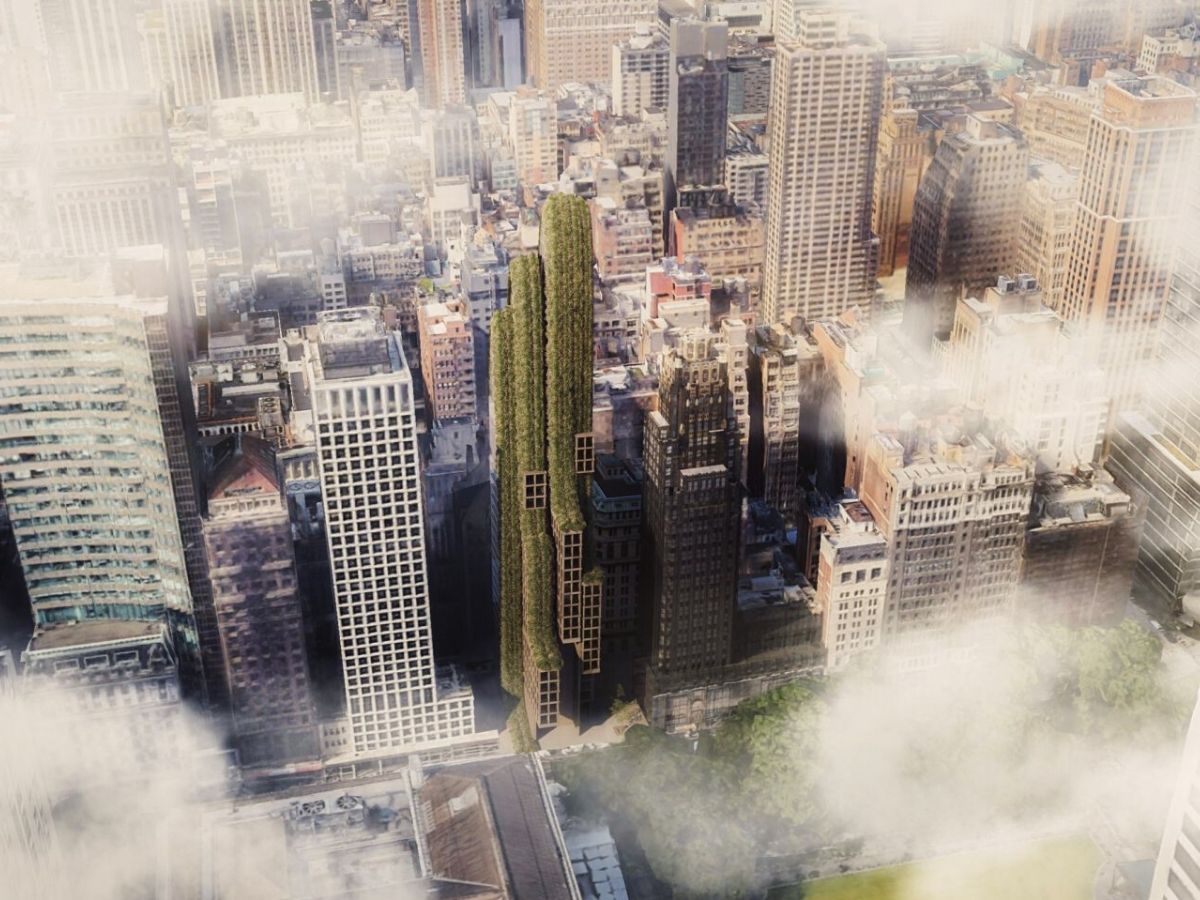 Though not yet implemented, similar ideas have been seen and heard previously. When you look up from the ground, all you will see are flowers and plants since the Lilly will be covered in flowers all over.
Photos: Studio Vural.