Ruth Asawa (1926-2013) was a groundbreaking modernist sculptor of abstract forms. Although widely lauded in the 1950s and 1960s, Asawa has been under-represented by most art history surveys of 20th-century sculpture. Because her work uses nontraditional materials and a manual method that appears related to knitting, crochet, and craft, it is often overlooked in discussions of modernist sculpture.
Ruth Asawa's Crocheted Wire Sculptures
Ruth Asawa was born in 1926 in Norwalk, California, one of seven children. Her parents, immigrants from Japan, operated a truck farm until the Japanese American internment during World War II. From a young age, Asawa expressed an interest in art. As a child, she was encouraged by her third-grade teacher to create her own artwork. As a result, Asawa received first prize in a school art competition in 1939, for her artwork about what makes someone American.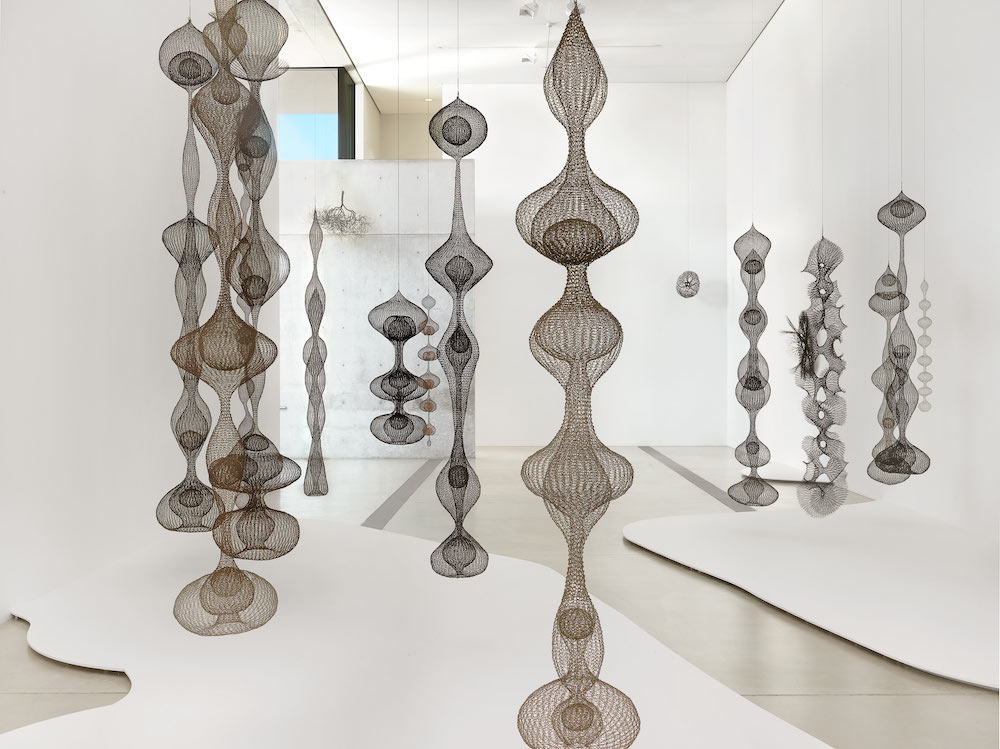 Learning Her Famous Techniques on a Field Trip in Mexico
In the 1950s, while a student at Black Mountain College in Asheville, North Carolina, Asawa made a series of crocheted wire sculptures in various abstract forms, starting with baskets, and then exploring biomorphic forms that hang from the ceiling. She learned the wire-crocheting technique while on a field trip in Toluca, Mexico, where villagers used a similar technique to make baskets from galvanized wire. She explained:
"I was interested in it because of the economy of a line, making something in space, enclosing it without blocking it out. It's still transparent. I realized that if I was going to make these forms, which interlock and interweave, it can only be done with a line because a line can go anywhere."
Exploring the Relationship Between Interior and Exterior Volumes
After her trip to Mexico, Asawa's drawing teacher, Ilya Bolotowsky, noted that her interest in conventional drawing had been replaced by a fascination with using wire as a way of drawing in space. Her looped-wire sculptures explore the relationship of interior and exterior volumes, creating, as she put it, "a shape that was inside and outside at the same time." They have been described as embodying various material states: interior and exterior, line and volume, past and future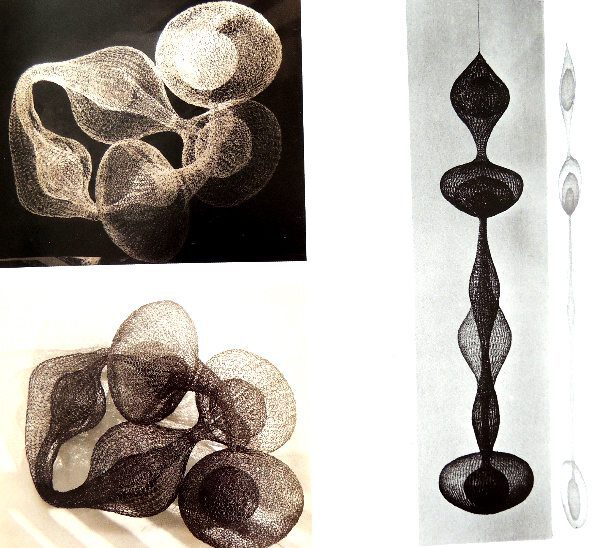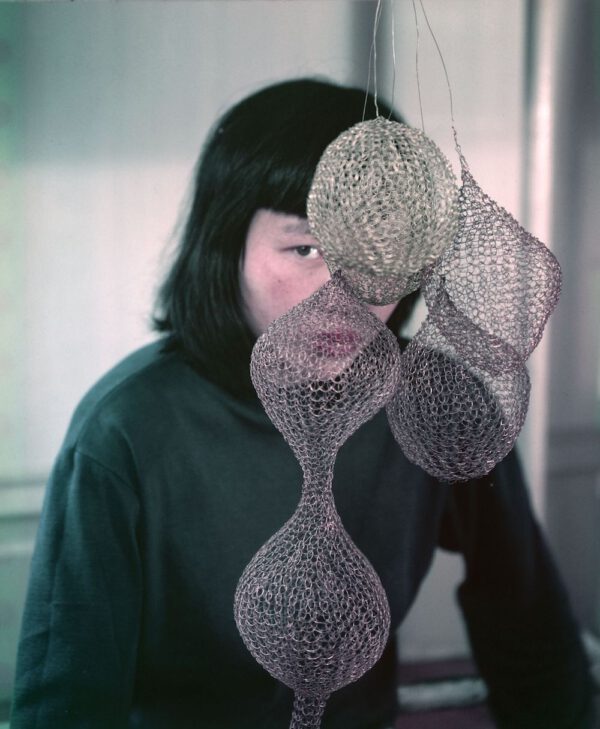 In 1954, Asawa was asked to explain her work for her first show at the Peridot Gallery in New York. What set her work apart from others making sculptures then was their lightness and transparency, as well as their movement since they were suspended from the ceiling.
She wrote:
"A woven mesh not unlike medieval mail. A continuous piece of wire, forms envelop inner forms, yet all forms are visible (transparent). The shadow will reveal an exact image of the object."
It was only much later in life that she realized that she had made the same forms as a young child on her parents' farm. Sitting on the back of a horse-drawn leveler, which scraped the soil so that irrigation water could reach the end of the rows, she dragged her toes in the fine soil as the horses walked to make the playful and complex biomorphic outlines of her looped wire sculptures.
Famously Known For Her Ceiling-Mounted Sculptures
Her career took off because of her unique use of wire and other unusual materials to crochet sculptures. Nowadays, Ruth Asawa is famously known for her ceiling-mounted sculptures that can be admired in the collections of many major museums. Her work is included in important private and public collections and in 2006 received recognition in the form of a major retrospective at San Francisco's de Young Museum. In San Francisco, Ruth is known as the Fountain Lady because she designed so many of the city's fountains.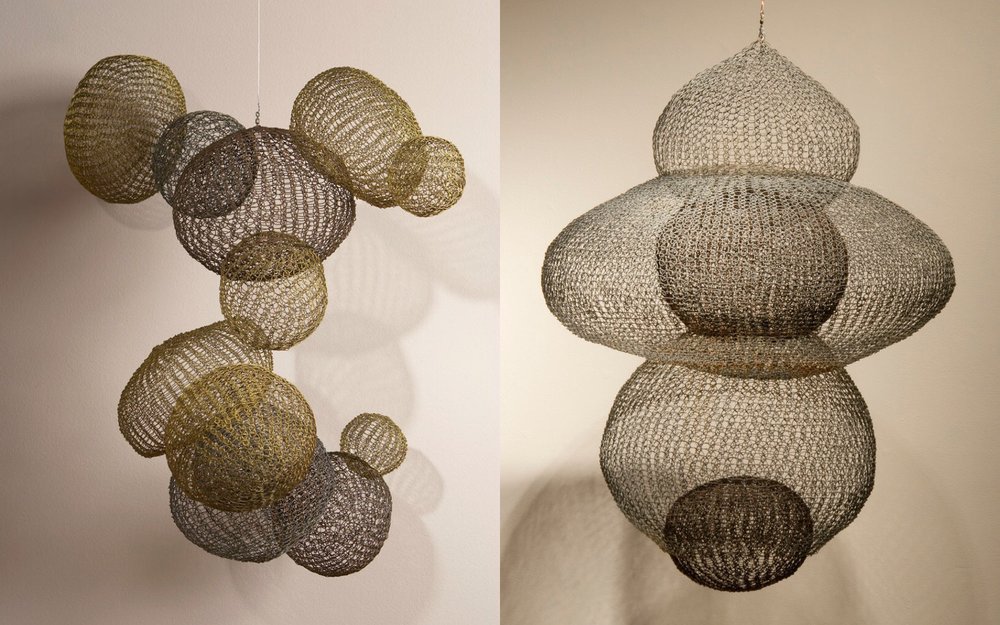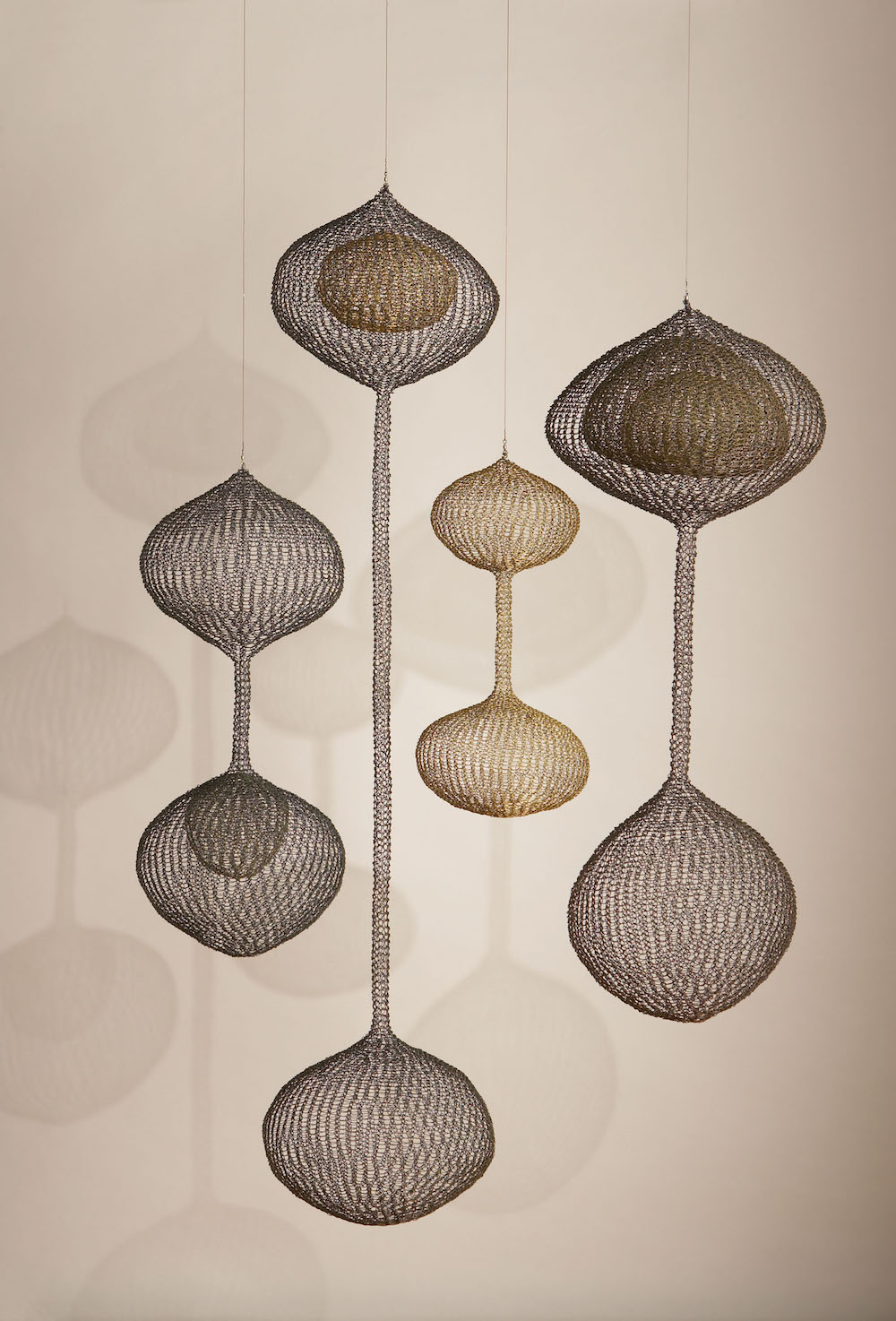 Ruth Asawa raised six children while working out of a studio at home. This lack of separation between art and life was intentional and reflected Black Mountain's ideals. She died of natural causes on August 5, 2013, at her San Francisco home at the age of 87 but her art lives on forever. In a profound way, Asawa's interior and exterior life was as seamlessly interwoven as her wire sculptures.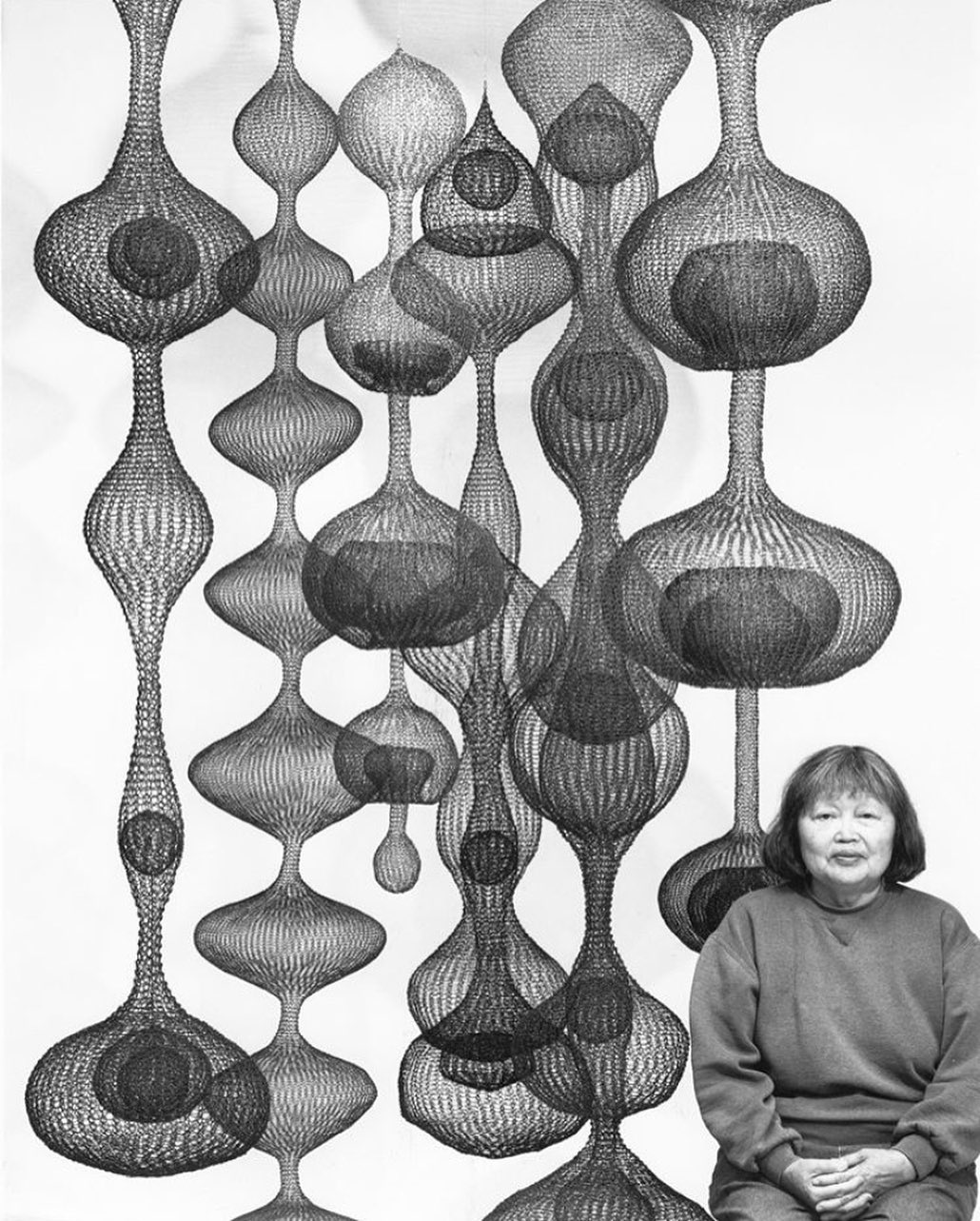 Where to Admire Ruth Asawa's Work
Her work is in the collections of the Solomon R. Guggenheim Museum and the Whitney Museum of American Art in New York City. Fifteen of Asawa's wire sculptures are on permanent display in the tower of San Francisco's de Young Museum in Golden Gate Park, and several of her fountains are located in public places in San Francisco. She was an arts education advocate and the driving force behind the creation of the San Francisco School of the Arts, which was renamed the Ruth Asawa San Francisco School of the Arts in 2010 in tribute to her.