Christi Lopez and her Passion for Education and Flowers
An Interview.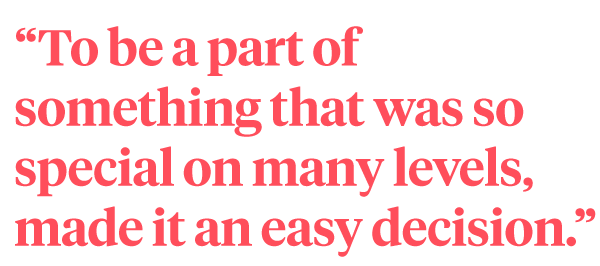 You have been involved in floral businesses of different kinds for 32 years now. Why would you say education should be on top of the list for anybody involved in floristry?
When someone is stepping into learning something either for a hobby or for a career, they seek out information - they educate themselves. As we move forward into mastering that hobby or career, seeking out more education is the way that actually happens. Eventually, those that are at the "top of their game" will tell you that the learning never stops, nor ends. You don't just pick up how to do something and then "boom—you're a pro", right? It's a lifestyle for me and everything I put my mind toward, I learn and take in all that I can, so I can know more about it. As I said, that's my way of life.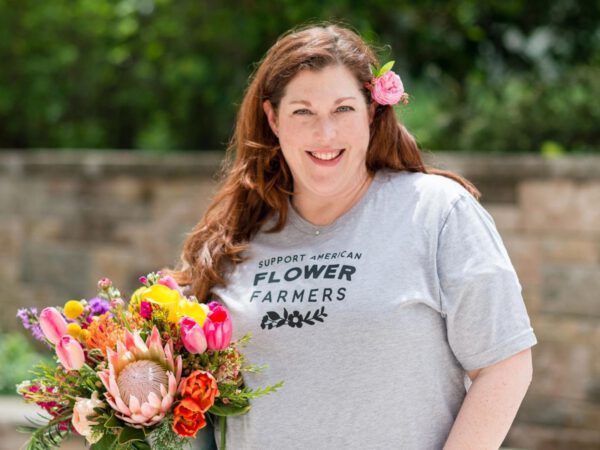 Anybody who knows you can vouch that you are an amazing businesswoman, a fabulous "implementer" and a great team player, alongside being a determined leader. Where do you get your strength? What drives you, especially when it comes to starting out new, exciting projects?
My strength comes from God and relationships. And definitely in that order!
I couldn't make it without them. My purpose is related to knowing that there is something beyond myself for which I made decisions. And when it comes to starting new projects? Well, I love a good challenge! Don't you? I mean it's part of the drive that gets me up in the morning. Knowing that there is a greater purpose that will affect others for the good. Otherwise, it just becomes a long TODO list of what other people are demanding of my time. And, that's not the way to look at life, both personal and professional. This isn't to say that there are days when it's a struggle. Got to be real here!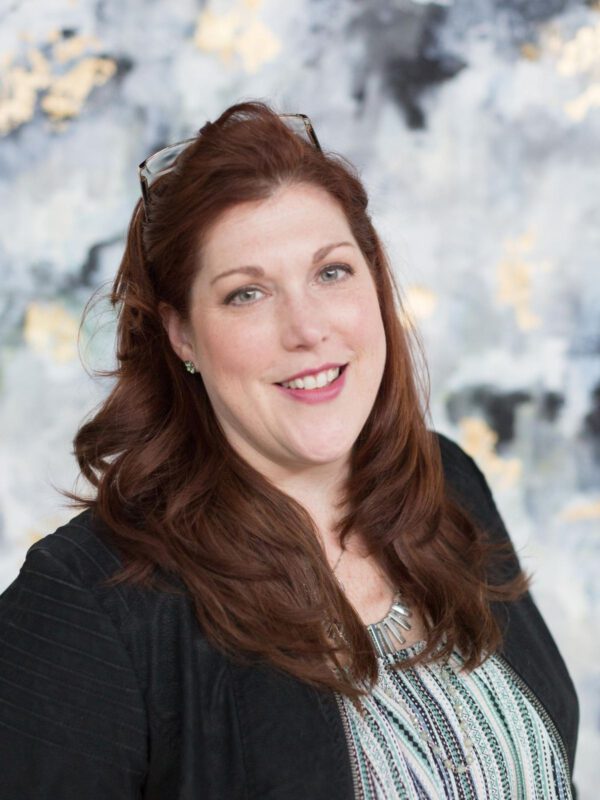 What are the most important things you have felt inspired by EMC as a student? How did that connect and determine you to become a Managing Partner at EMC?
I was inspired by the challenge of learning the design framework I had been in search of most of my career. I was always looking for that missing piece that enhanced my own creativity. Since I had a degree in art, I was familiar with the terminology, and then having a framework to incorporate was the missing piece I needed. Although it was a struggle to keep up with it since at the time I was a student, I owned two locations and still needed to manage my teams, but I knew it was the type of education I was looking for. And when I was approached to join the business side of EMC, I jumped at the opportunity.
I have to say being involved with
EMC PROGRAM
has and is an extremely rewarding and exciting time for me since joining the management over a year ago. As a graduate of EMC too, I've gotten to reap the benefits of what it brought to my life over the past few years. What a ride it has been!
So grateful for this opportunity and the people that I'm surrounded with on a daily basis. Education has always been top of my list both for myself and to share with others for as long as I can remember. This is at the core of what I see in EMC. If you are a student or graduate, you know what I'm talking about. If you aren't, well, come on over and sit with me so I can tell you about it! You'll understand once you join in!"

How was the experience of managing the European Master Certification program through this challenging year so far?
Well, if you had told me that we would almost come to a complete halt after the first two months of the year being so jammed packed with exciting things happening in EMC, I would have told you that you were crazy! We were on track in January creating videos for our Graduate membership program; February having our annual Core Team gathering learning at Smithers-Oasis Headquarters; and, early March with what was to be the first of 7 Foundation Courses happening throughout 2020! It was GAME ON! Then, the world changed...that meant we at EMC had to change as well. What I truly appreciate is working with a business partner that has similar processes, mindset, and likes to get things done! Tomas and I put our heads together and stepped into what we knew had to happen—moving the Foundation Course online. The last few months have been a whirlwind, but with the help of our amazing team, we've been able to hunker down and get this course online for launching this month. It never amazes me what can be accomplished when you really put your mind to it!
Blended Learning is the latest concept EMC has put out and this involves switching an entire curriculum and learning experience for students to a new and modern approach. How does "blended learning" answer the need for education nowadays?
While we knew that eventually, an online course was in our path, it wasn't slated for 2020. As you can see though, our world is so much smaller than it used to be in terms of how we communicate. And for the floral industry, working with our hands is really important, so the tactile still needs to be a part of what we do. Bringing together the learning inside your home or studio while watching and listening to your instructor is allowing the best of both worlds to come together. Using the comfort of your own tools and setting and being able to hit "rewind" on that last section so you can listen again and get something you might have missed is really quite amazing. But we aren't stopping here. There's still the analysis of the student's work still be accomplished! They will be able to submit their design and join in a group call on video together to discuss and analyze each other's work with an EMC Teacher. Now, that truly is blending the learning on a whole new level.
What are the most important factors in making such a program a success, from the perspective of the student experience?
Since I had the EMC experience at a student level, I understand what happens as a student—the learning, the interaction with the instructor, the community—all of these things matter for a successful program. This is what makes it the best experience. You can't just watch a how-to video and hope you "got it right", you need the interaction to give you the ultimate experience.
What solutions did you find in implementing blended learning and moving the educational process from a live experience to a mixed-medium?
We put a lot of thought into how we wanted to have this work for the student to be successful. So we're implementing this whole experience breakdown with this: Videos (not only theoretical but the practical application (demo) too), downloadable worksheets (since we all know that being able to write things down and have something to keep to refer back to is super important. Along with a private Facebook group where students can interact with each other and we, as EMC can go live to provide Q&A experiences. All of that is included in just what we call the "Independent Study" of the program, but in addition to that, we are also offering a "VIP Experience" for those that want to take-it-up-a-notch—offering weekly Group Coaching calls with an EMC Teacher to discuss and analyze the arrangements of the students. THIS is truly how a mixed-medium course up levels and allows for maximum growth.
Many people are still reticent to working on-line and often "fear" technology. How does EMC plan to make blended learning work easily for all future students?
Having the capability to take this course either at the pace of our 8-week curriculum when the Facebook group is LIVE and our weekly Group Coaching calls are active OR, just going at your own pace is completely up to the student. Lifetime access in the online student library gives each student the opportunity to focus on learning, by choosing the best way that works for them. We realize that this is a time of change and know that there will be some that are going to need that extra bit of help to learn how to navigate this new era of education.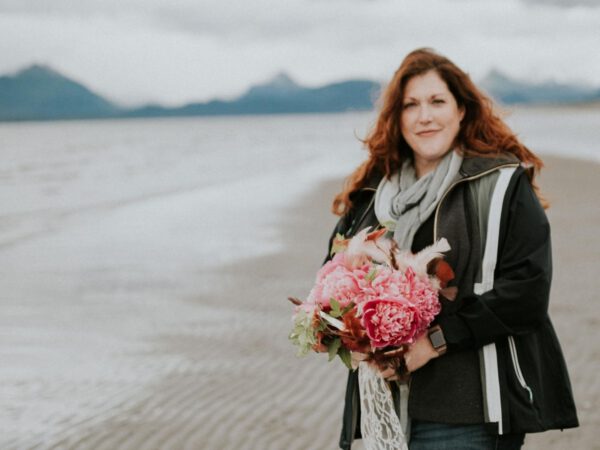 Blended learning is a method that helps people grow out of their comfort zone and become confident creative designers through the involvement of the entire EMC team. How was the process of preparing and building the educational team?
For me, this has been one of the most rewarding bonuses that I wasn't expecting! We have grown our Coaching Team over the last couple of months and dove headfirst into coaching with them weekly to prepare them for the online experience as well. These Teachers are set and ready to go as we embark on this new journey together. Our weekly coaching calls have been a time of extreme growth together as a team and individually as we've been tackling the challenges of online learning too! Which means that we are all the more prepared for our students.
European Master Certification is already a community of international floral designers. As a creative with a business mind, who always plans ahead, where do you see this community go in the future?
Well, the possibilities are truly endless. I'm a big thinker as well as an implementer, so not only will I be open to what lies ahead, but I really looking forward to implementing our Coaching Program (which is the 2nd step in our EMC Program), as well as, the Graduate community membership (since it's had to be placed on hold for far too long). But, more on that after we launch our
Foundation Course
online!