Dümmen Orange is one of the world's top breeders. They are constantly inventing many new flowers and plants. Yet, perhaps the big challenge for breeders worldwide is to find the perfect black flower. Here is the story of the anthurium breeders at Dümmen Orange.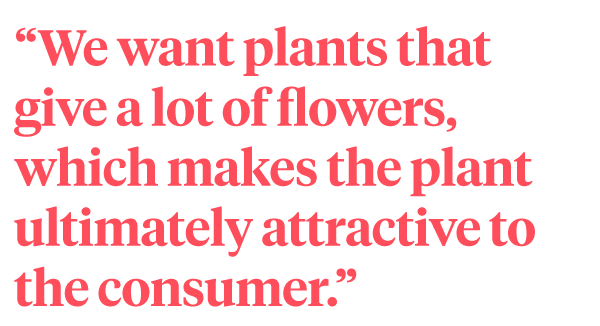 First There was Black Queen
Years ago, in 2007,
Dümmen Orange
(then known as Rijnplant) released its first black anthurium, called
Black Queen
. After years of crossing, crossing, and crossing again, this first black variety came on the market, a real novelty. "On average, the distribution process of an anthurium takes 7 to 8 years, this is from the first crossing to the commercialization of the variety. A long process in which many selections are made, "says Chao Yi Lin, Tropicals Product Manager at Dümmen Orange. Now many years later, Black Queen has been replaced by more recent additions
Black Love
and
Black Winner
, varieties with even darker bracts. Chao Yi: "We see that the popularity of dark varieties is increasing. For example, the sales of
Black Love
in mini pots are increasing around Valentine's Day. Probably this breed is doing well among young people. "
Ultimately Attractive to the Consumer
A lot has changed in thirteen years, Rijnplant became Dümmen Orange and the distribution techniques have also been modernized. The company has grown tremendously in recent years, this provides more knowledge in-house and involves other techniques. The research capacity will be further expanded with the construction of the new Breeding Technology Center, one of the largest laboratories in the floriculture sector.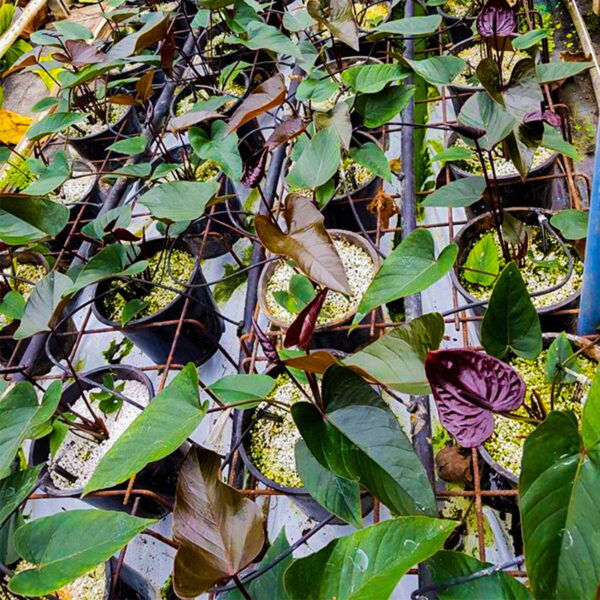 This laboratory is working on, among other things, resistances in crops and even faster breeding and selection processes. Chao Yi: "When crossing and selecting the plant, we not only pay attention to the color of the spathe but also look at other criteria. How is the structure of the plant? A full structure is important. Does the plant and especially the flowers have a long shelf life? Is the plant cold tolerant, this is important during transport. In addition, we want plants that give a lot of flowers, which makes the plant ultimately attractive to the consumer."