The flower forecast this year says that callas will indeed cause a great statement, whether they be used for floral arrangements or outside spaces. These zantedeschias will conquer 2023! Because it will be the Year of the Calla Lily, here's how they can be used during different months and flower-giving events of the year.
Say Hello to the Year of Calla Lily
That's right! The beauty found in callas is undeniable and if you're a fan of these gorgeous flowers, you'll want to read right ahead. Simply Calla has prepared a monthly list compiled of callas for each month and how you can use them accordingly for every holiday, celebration, or season. Shall this calla party get started?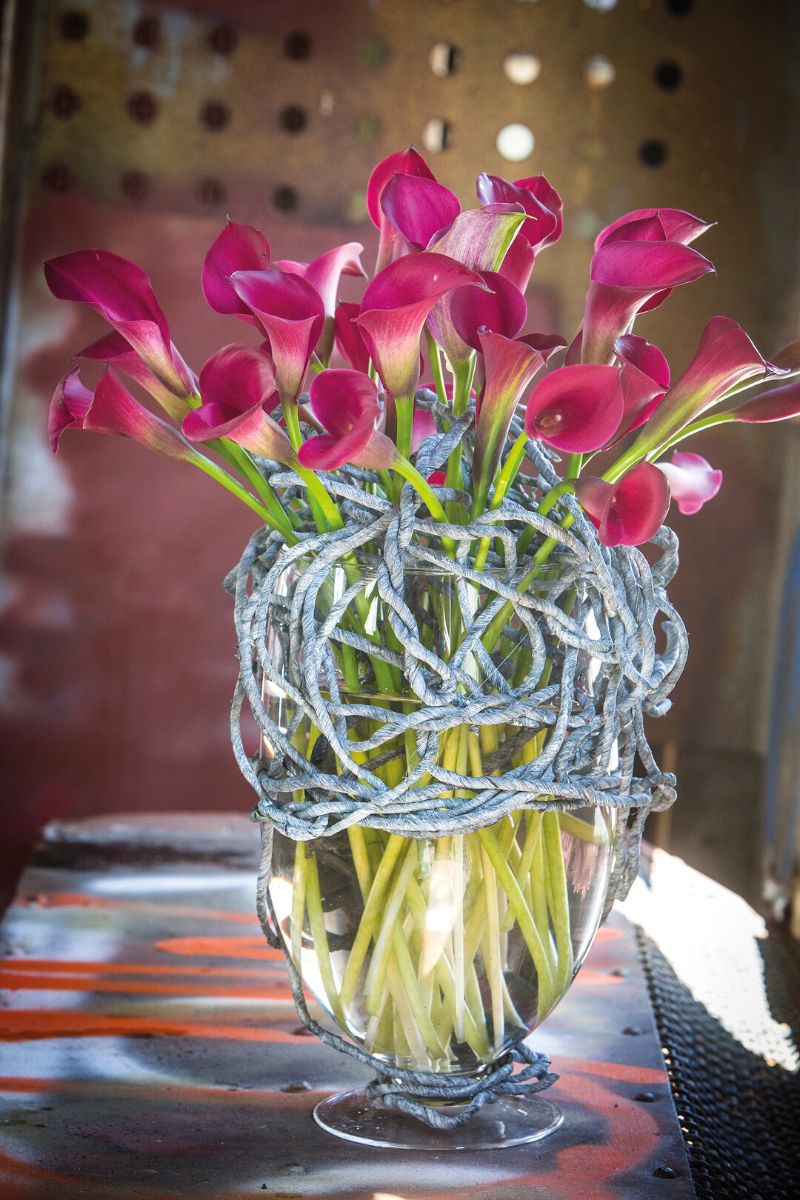 1. January - Chinese New Year With Calla Flowers
The Year of the Calla Lily starts with a very popular holiday all the way across the globe in China. The Chinese New Year, also known as Lunar New Year, is an annual 15-day holiday celebrated by Chinese communities throughout the world that begins with the new moon, which on a Western calendar falls anywhere between January 21 and February 20.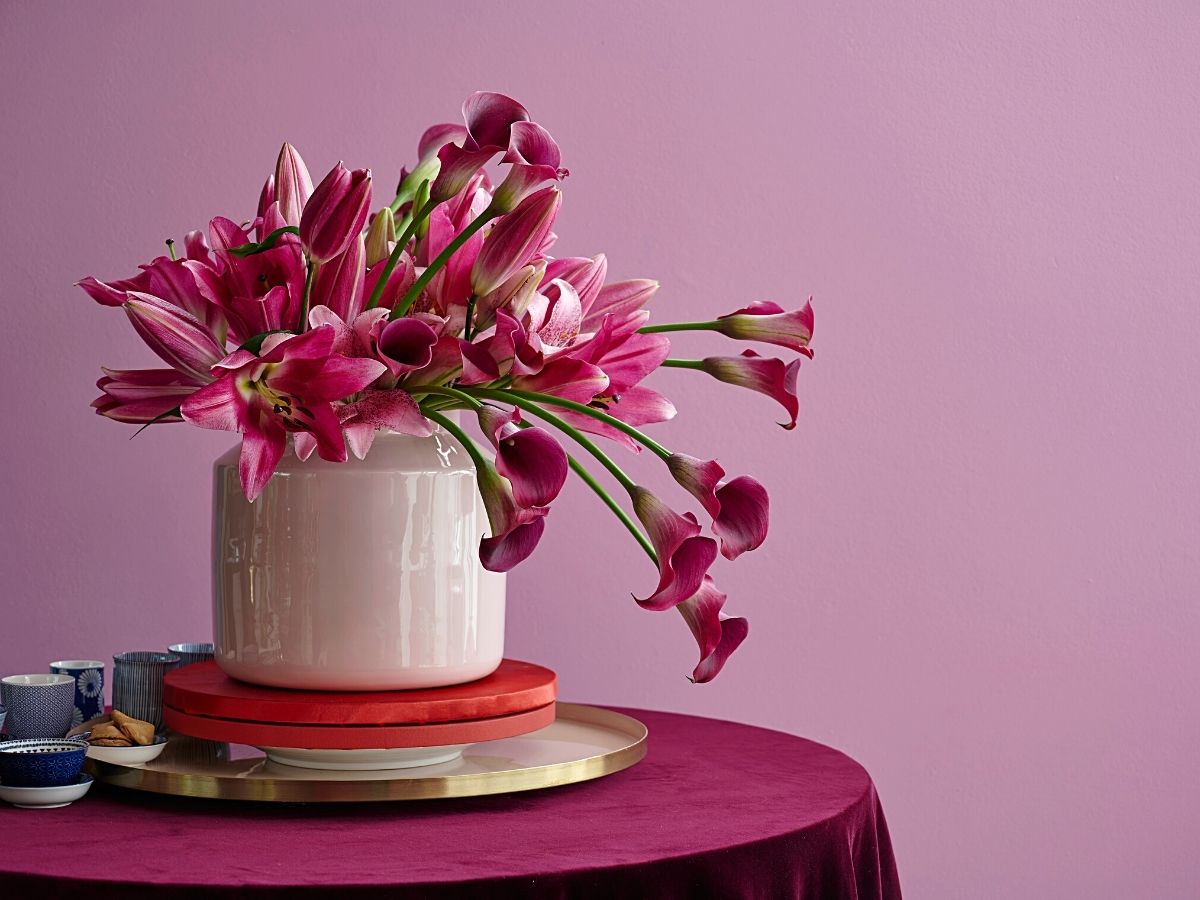 Celebrations continue till the full moon after that and flowers make a great part of this celebration, especially in red tones since it's the color that fully represents the Chinese New Year. Red callas can be used spectacularly both as cut flowers in arrangements or to decorate your indoor and outdoor spaces.
2. February - Valentine's Day Callas
Although Valentine's Day is a full day where millions and millions of flowers are gifted and sent all over the world, red callas surely make a great fit not only for V-day but throughout the entire year. The fierce red color in callas will without a doubt make a unique gift for your partner or loved ones, especially because they are not the typical 'red rose gift' that everyone usually gives. Surprise your loved ones with red Valentine's callas!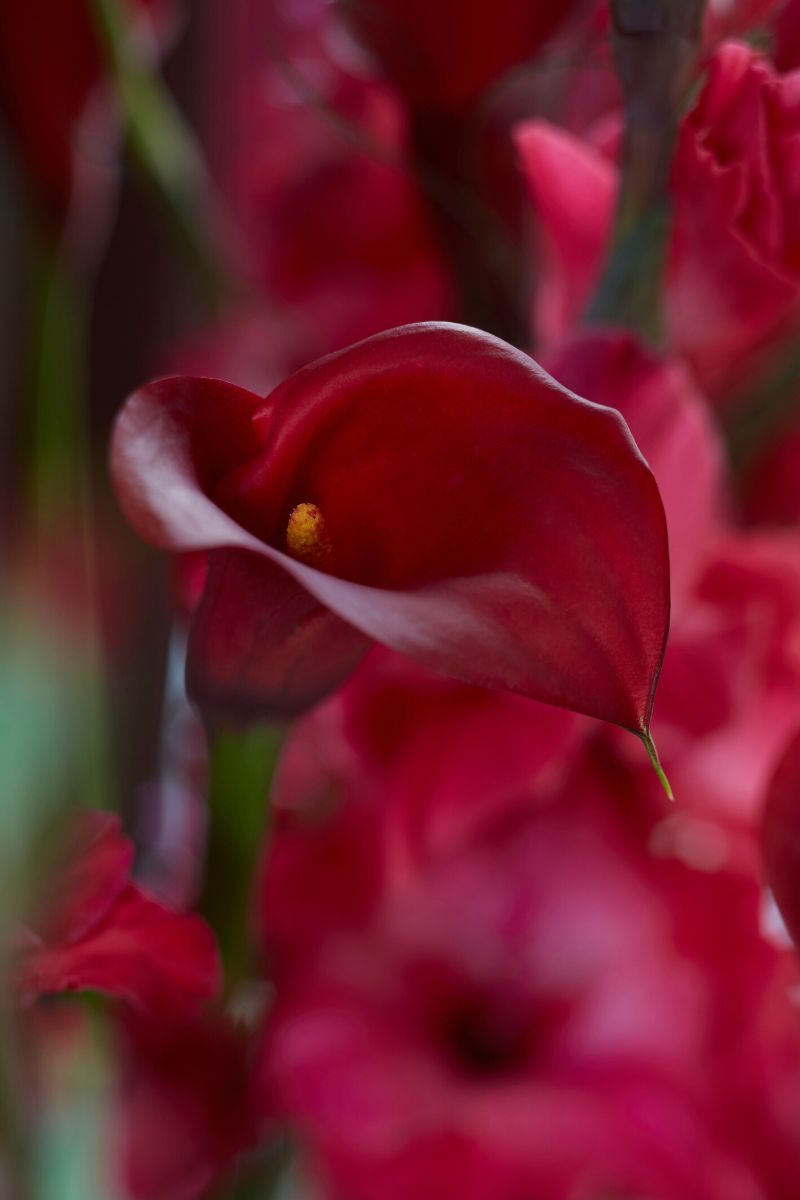 3. March and April - Spring Calla Plants

Spring calls for outdoor visits to your garden and is the perfect season to beautify your garden with colorful pot callas. Two of the most enhancing colors for garden callas are soft pink and yellow which are colors that fully represent one of the most beautiful seasons of the year. You can already start thinking about what callas you want to include in your patio.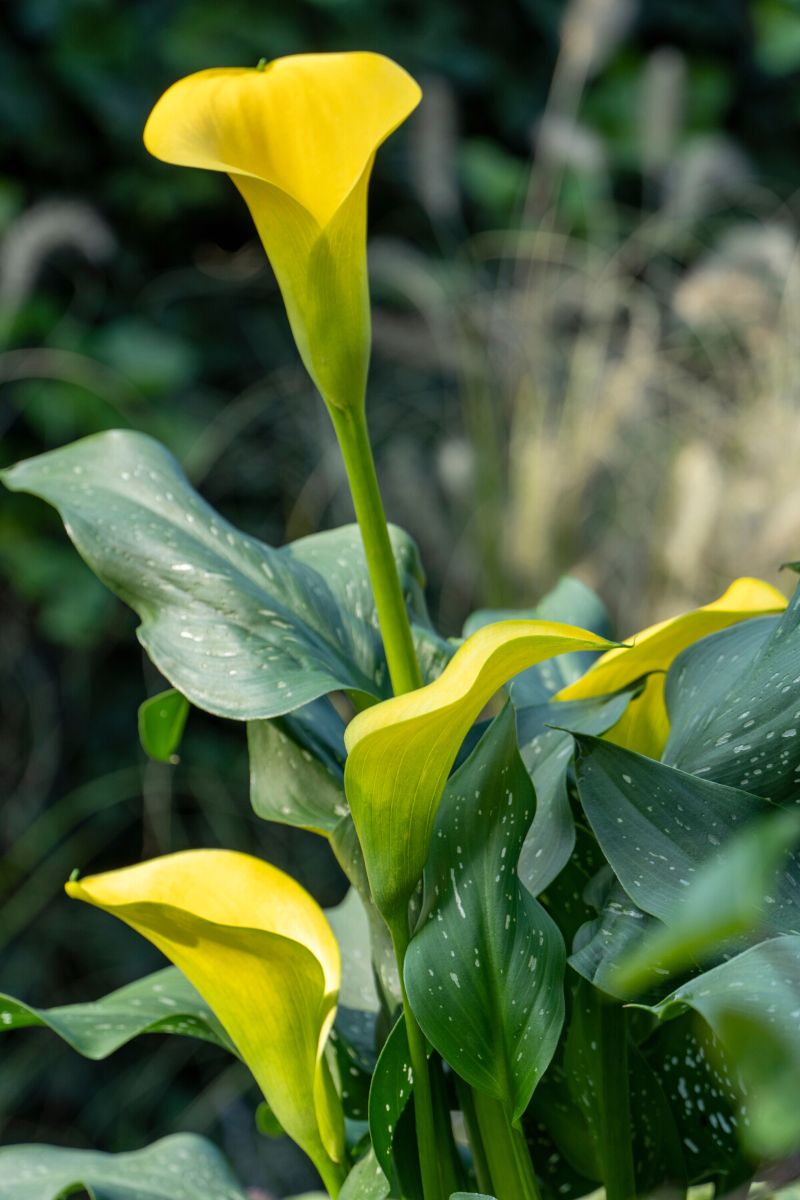 4. May - Mother's Day Callas
Following Valentine's Day as one of the most important holidays in the floral industry, Mother's Day is the second most important one, where millions of flowers are also sold and sent to mothers all over the globe.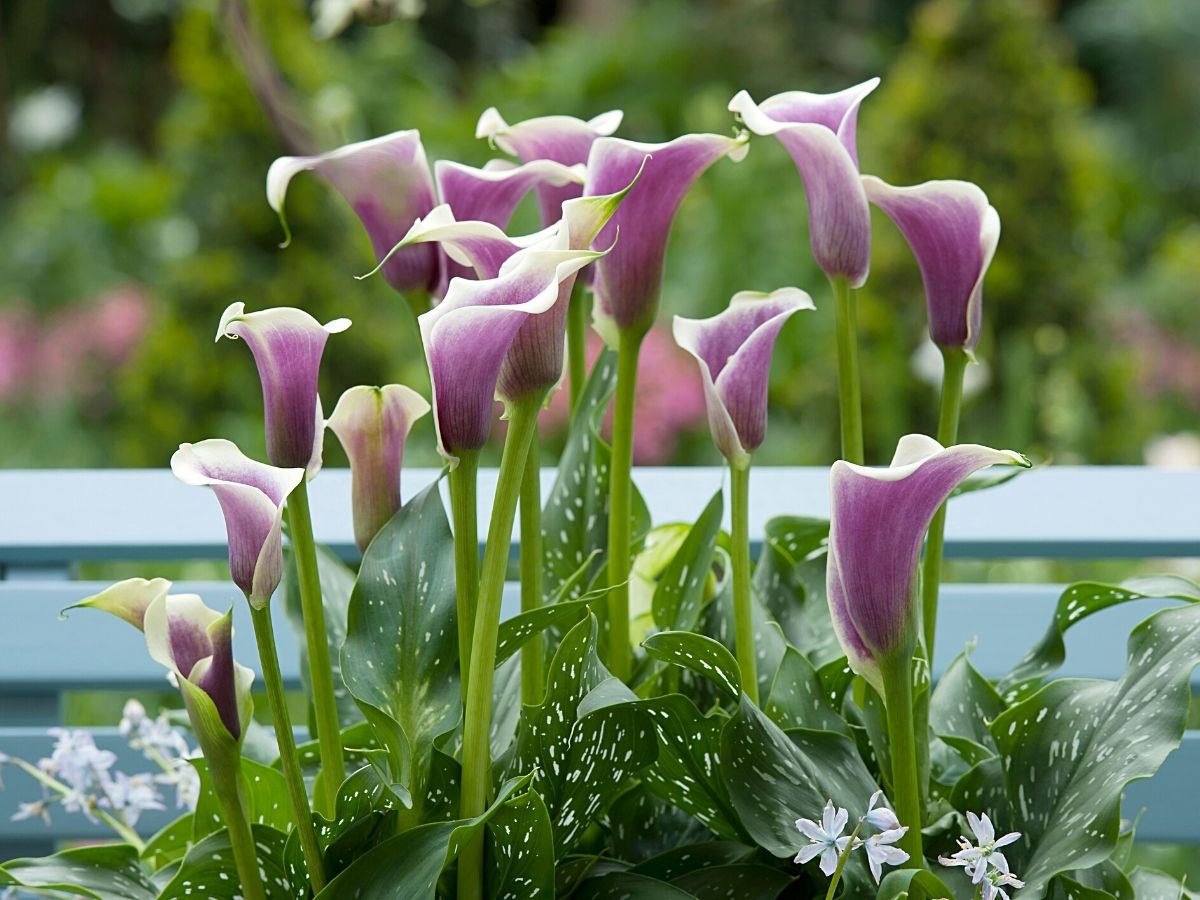 To celebrate this special day in the best way, Simply Calla suggests giving callas in all bright colors such as red, pink, orange, and yellow since all of these symbolize nothing but good feelings of love, joy, and happiness.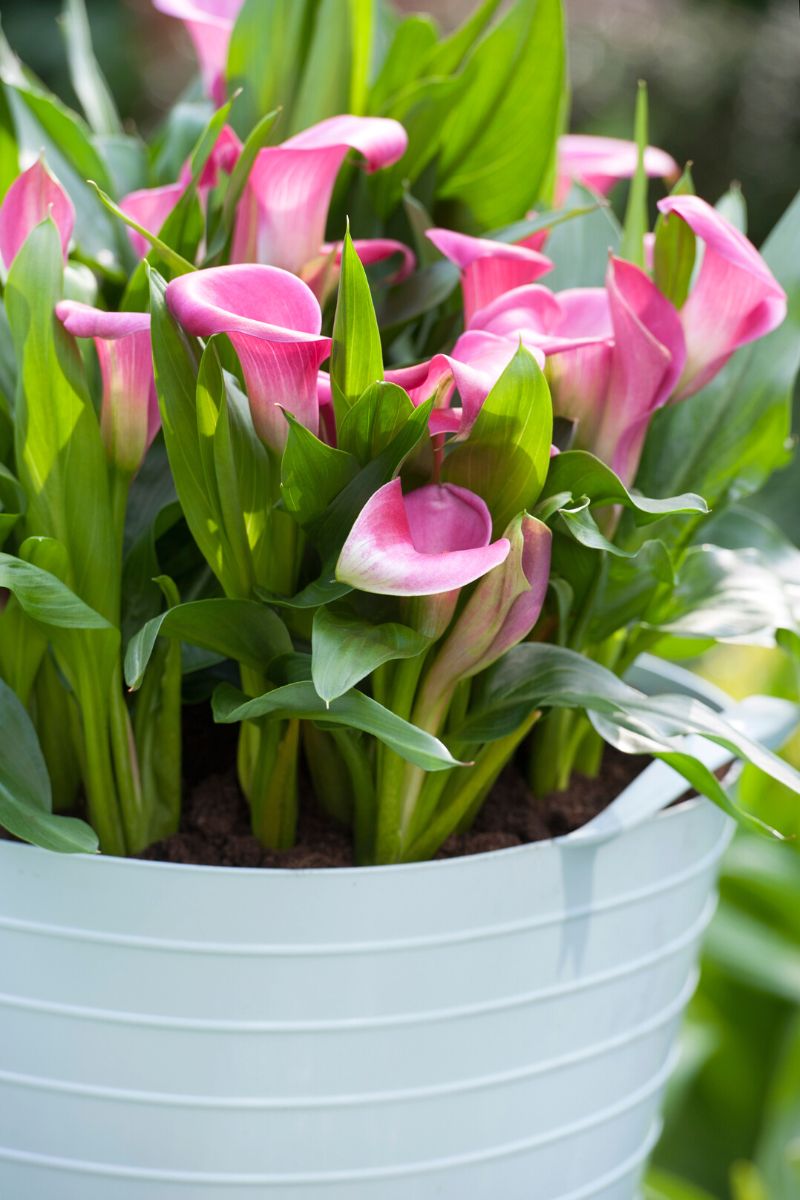 5. June - Wedding Season Zantedeschias
Say yes with a bunch of delicate white zantedeschias! Wedding season is not extremely far away and brides may want to start planning the perfect bridal bouquet including white and soft pink callas to mix it up a bit and change the traditional flowers that usually composed a wedding bouquet.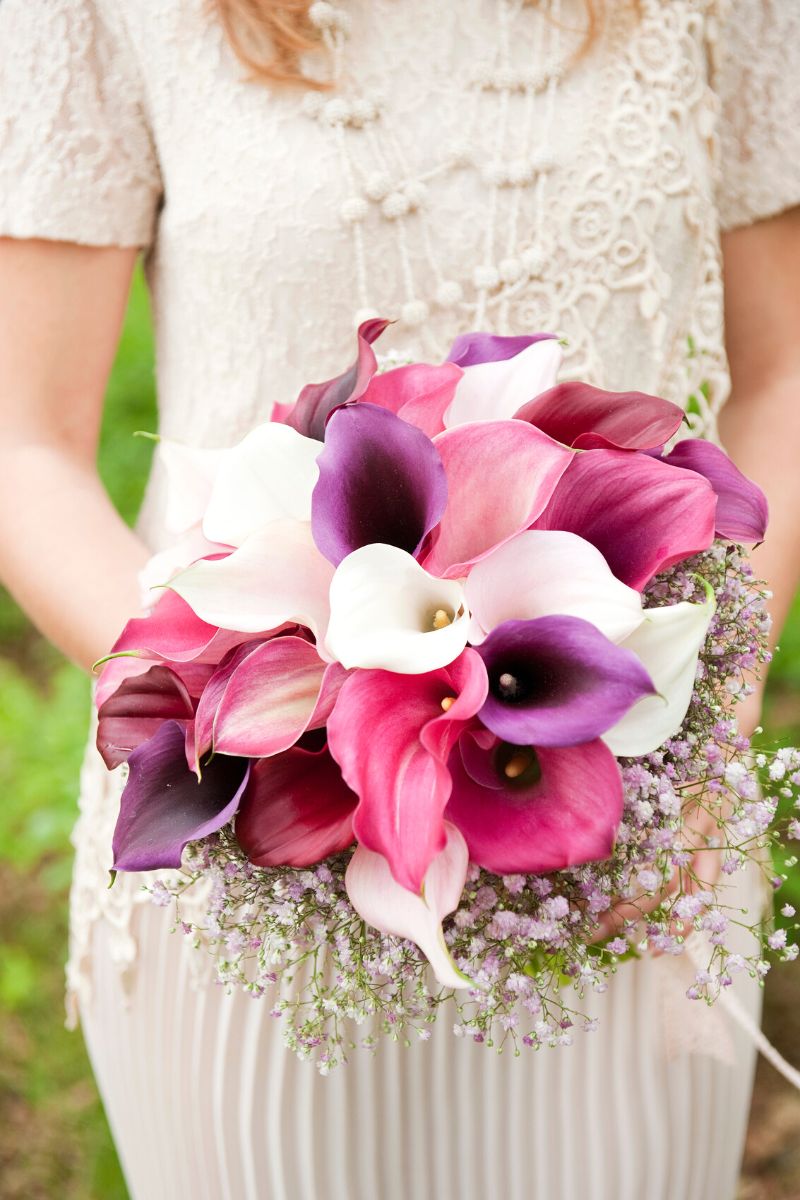 6. July and August - Summery-Colored Callas
Summer is all about adding color every time, everywhere and these colorful callas will do the job amazingly. A breezy, easy, and beautiful summer starts by having flower arrangements all around or even gifting a charming calla arrangement to your favorite person, or even to yourself as an act of love.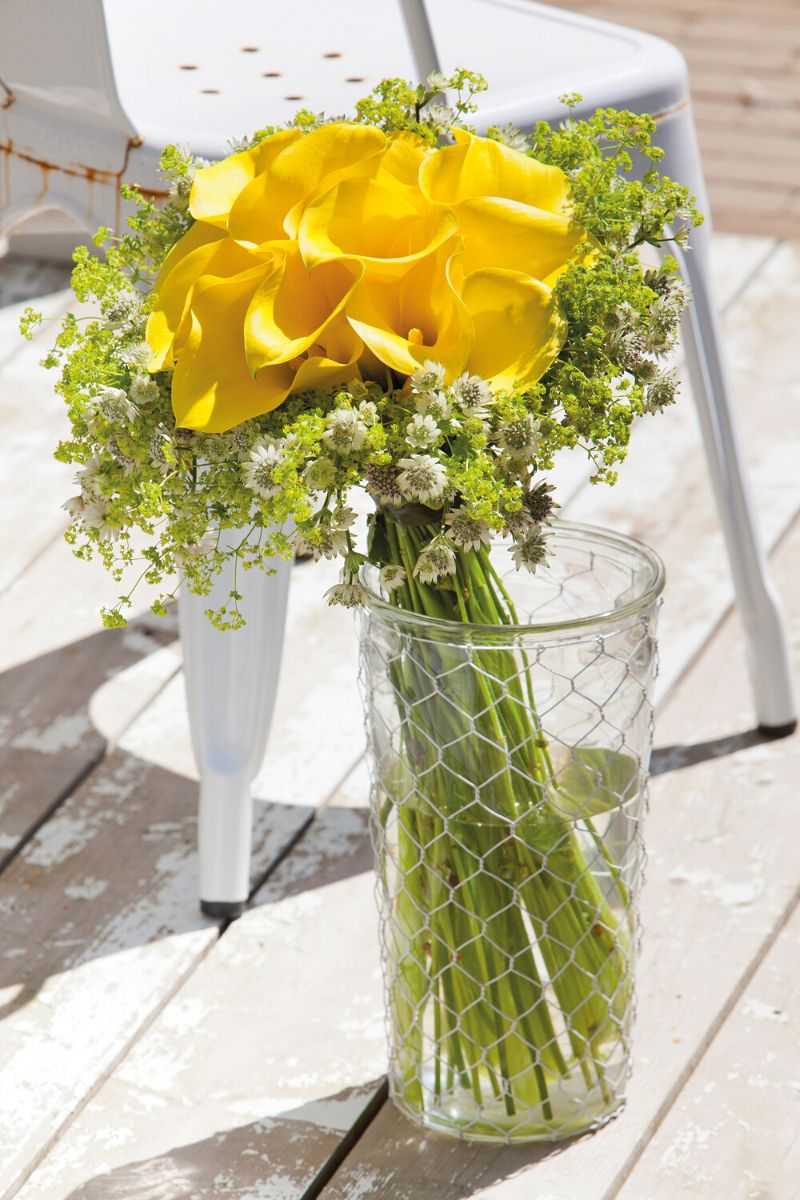 For summer remember to add the brightest yellow callas to your arrangements and you'll see the difference, plus feel immense amounts of joy.
7. September - Indian Summer Callas
Although the exact origins of the term are uncertain, it was perhaps so-called because it was first noted in regions inhabited by Native Americans, or because the natives first described it to Europeans, or it had been based on the warm and hazy conditions in autumn when Native Americans hunted.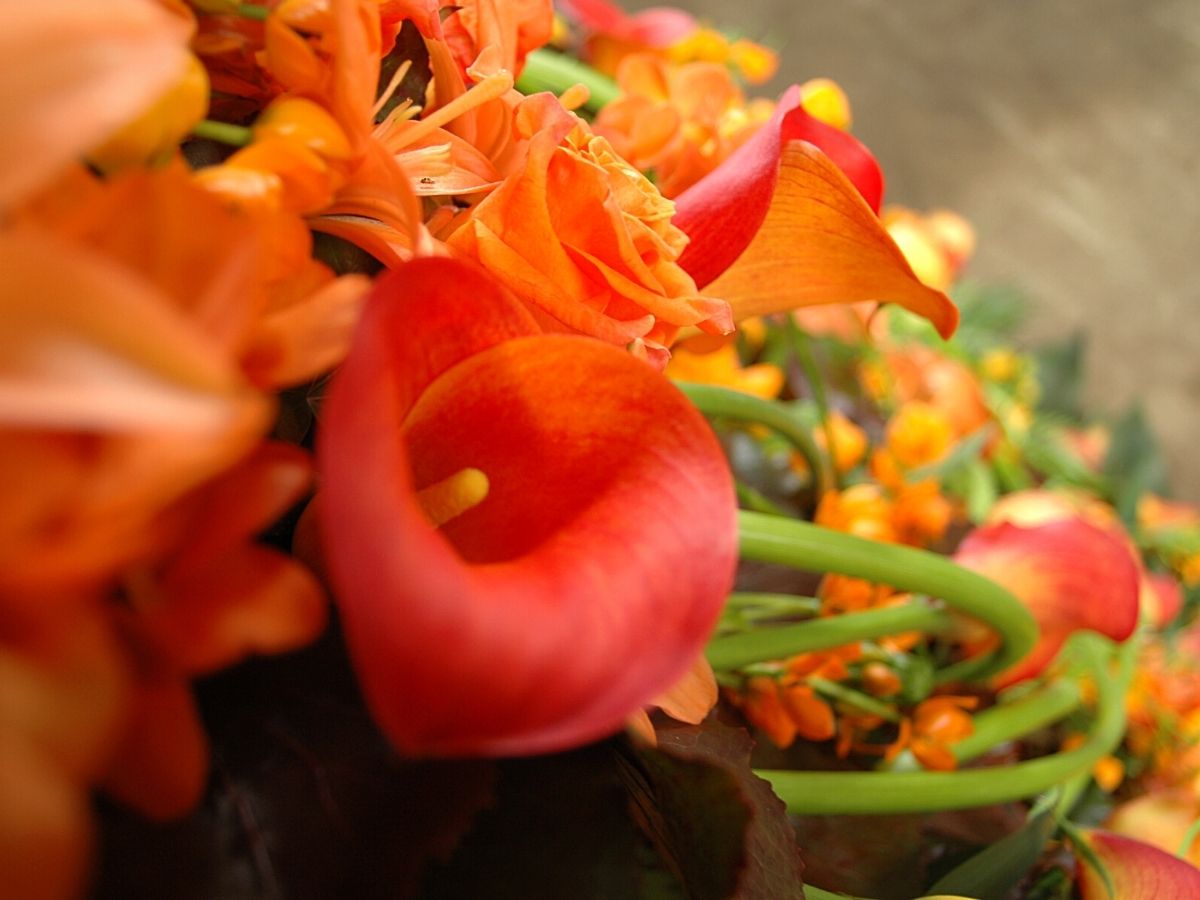 Many note the start of the Indian Summer during September and flower lovers start to create and design their favorite calla arrangements that have orange hues.
8. October - Autumn and Halloween Callas
Halloween is probably another of the favorite holidays for many around the world because of the creativity and fun activities that englobe it. Besides trick or treating, another idea is to decorate your house for Halloween with unusual pot plants like black or brownish callas. Your outdoor decor will look absolutely daunting if you use black Halloween callas.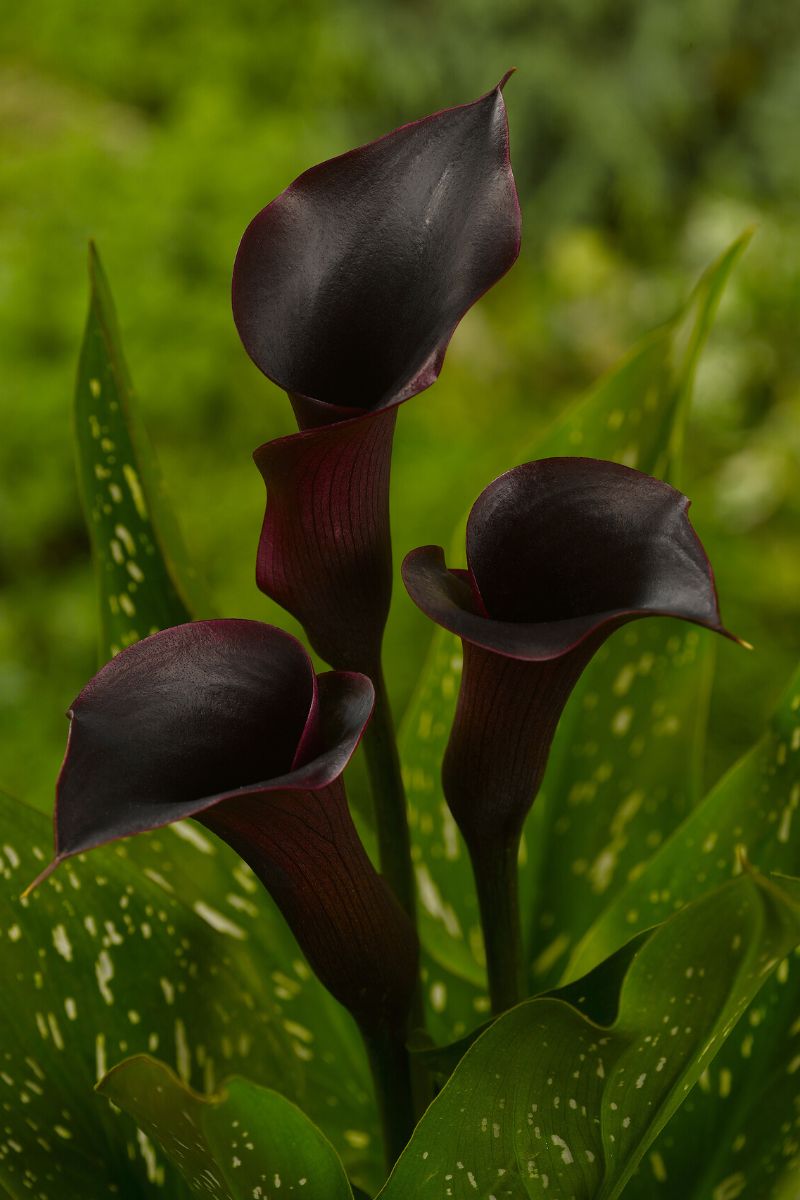 9. November - Callas for All Saints Day
All Saints Day falls on the first of November and it's also known as Hallowmas, Feast of All Saints, and All Hallows' Day. The Christian holiday celebrates the saints of the Church. On this day, the church recognizes all of those that have been beatified, whether known or unknown, and attained heaven.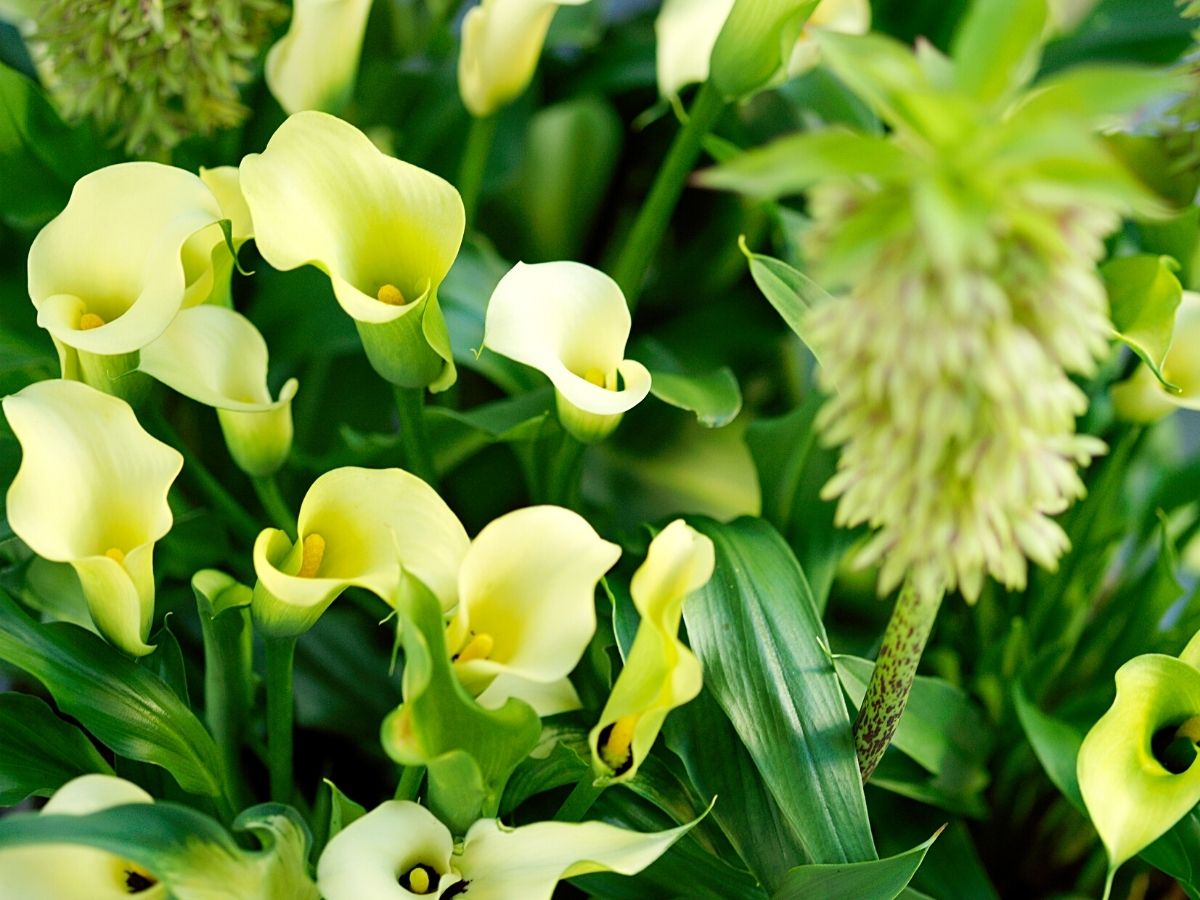 During this day, the appearance and invasion of white flowers are very much used to celebrate and commemorate All Saints Day. An arrangement of white callas is the optimal way of symbolizing delicacy, pureness, and peace.
10. December - Christmas Callas
Last but not least, Christmas arrangements with callas look absolutely STUNNING! A red and white combo, or let alone just red callas will add that 'dramatic effect' to any flower arrangement you want. Best of all, using red callas for Christmas will make your indoor decoration stand out 100%.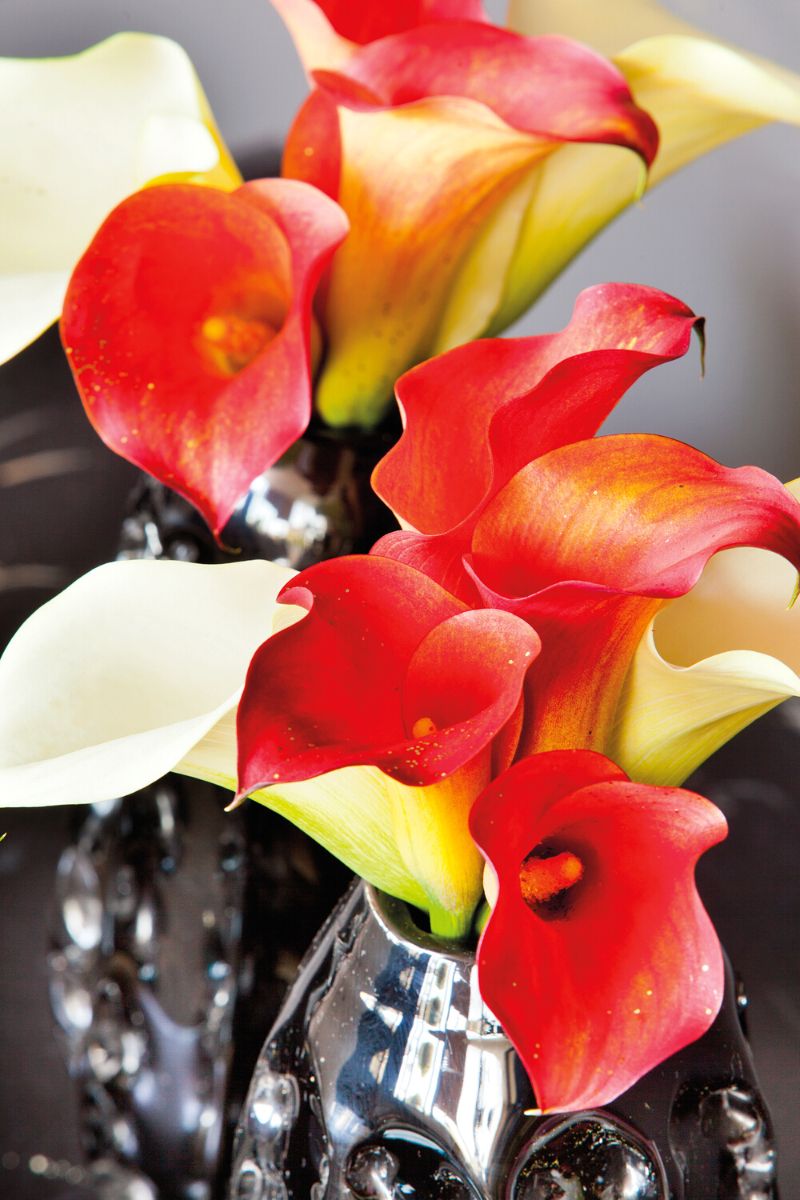 Are you ready to make this the Year of the Calla Lily? They are surely ready to make your designs and events the best ones yet!