Ranunculus has been a symbol of charm and attractiveness for centuries, and it continues to capture our hearts with its color and beauty. From March until mid-May you can enjoy the beautiful buttercups again with Decorum. And after reading this story you'll want to kiss every ranunculus that you see...
Charm of Ranunculus
Ranunculus symbolizes charm, so it's the perfect bouquet to give to someone who you like. Giving these buttercup flowers to somebody can mean anything ranging from "I like the person you are" to "I totally have a crush on you" and everything else that you wish to tell. It's so easy to say it with flowers, to someone else or even to yourself! And if you're truly charmed by somebody: Say it with ranunculus!
The Tale of the Princess and the Frog
Derived from the Latin words 'rana' (frog) and 'unculus' (little) that translated combines to 'little frog', the ranunculus was probably called this because of its tendency to grow plentifully near bodies of water, like streams and ponds in Persia, central Asia. Many of us know the tale of 'The Princess and the Frog'. That frog actually was a bewitched prince. The original Asian myth claims that this prince was transformed not into a frog at all, but into a ranunculus, hence the misconception. But you must agree that this is by far more pleasant for the princess to kiss. And who could resist kissing a ranunculus, even without turning it into a prince?
Romantic Flair
Ranunculus is irresistible as a mono bunch and a favorite in bouquets. The romantic flair of the blooms with layers of beautifully ruffled petals never seize to catch that tender feeling. They will warm up your interior and make you really feel at home.
Four Ranunculus Ideas for You
These are four wonderful varieties of the Aazur series from Decorum grower André Knoppert & Zn. Keep in mind that the name 'Aazur' is officially written in the botanical registers with double 'a', although many people are used to writing it as 'Azur' with a single 'a'.
1. Ranunculus Aazur Pink
Who can ever resist the uniquely shaped and colored Ranunculus Aazur Pink? You have to keep watching when the flowers open up not to miss anything of the spectacle of changing colors from dark pink into a romantic lighter shade.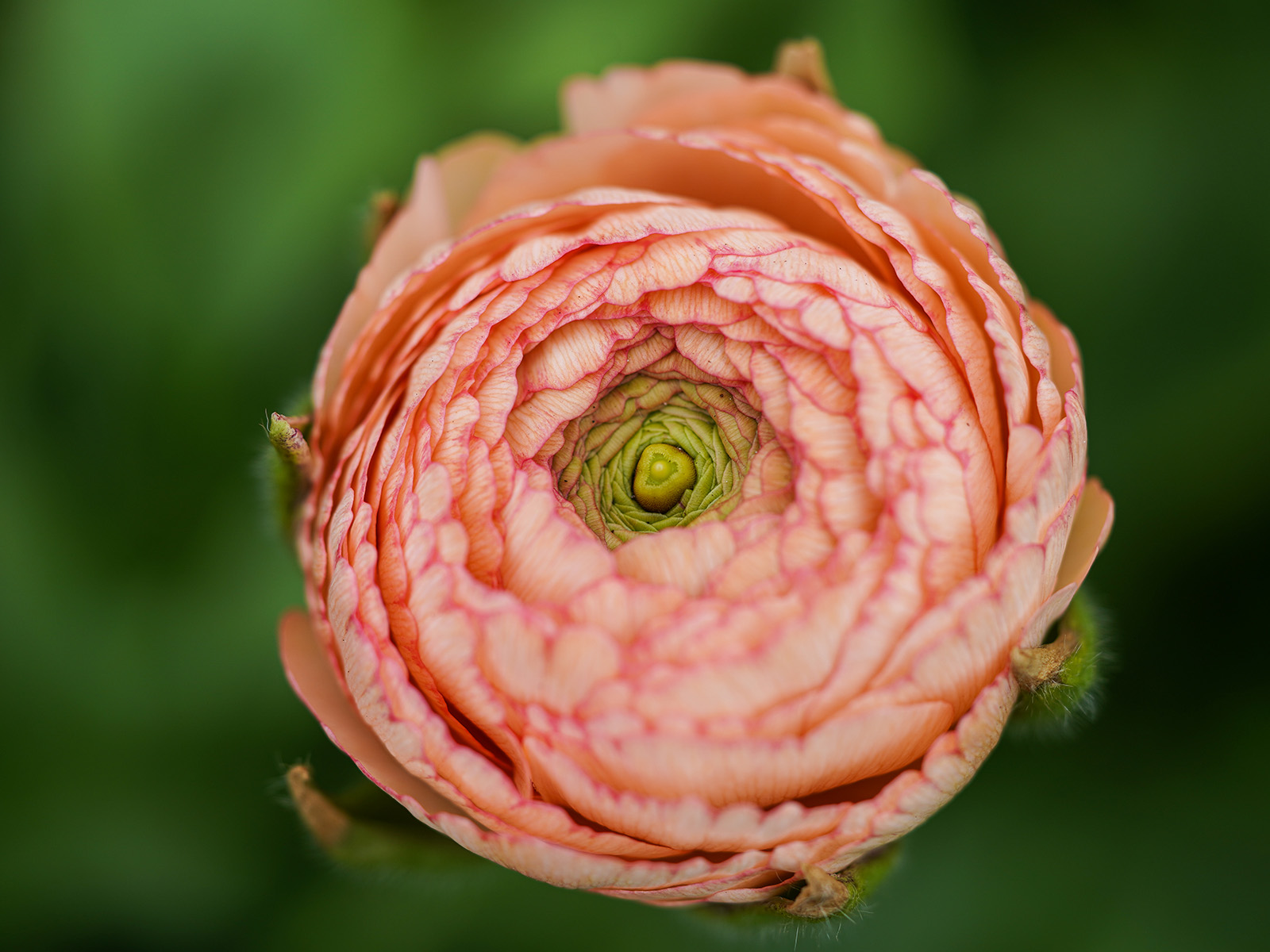 Ranunculus Aazur Pink
2. Ranunculus Aazur Orange
Ranunculus Aazur Orange is a magnificent combination of a bright summery flower and big blooms.
Ranunculus Aazur Orange
3. Ranunculus Aazur White
Ranunculus Aazur White has the softest and purest of white petals, making it a wonderful flower for use in romantic bouquets of any kind.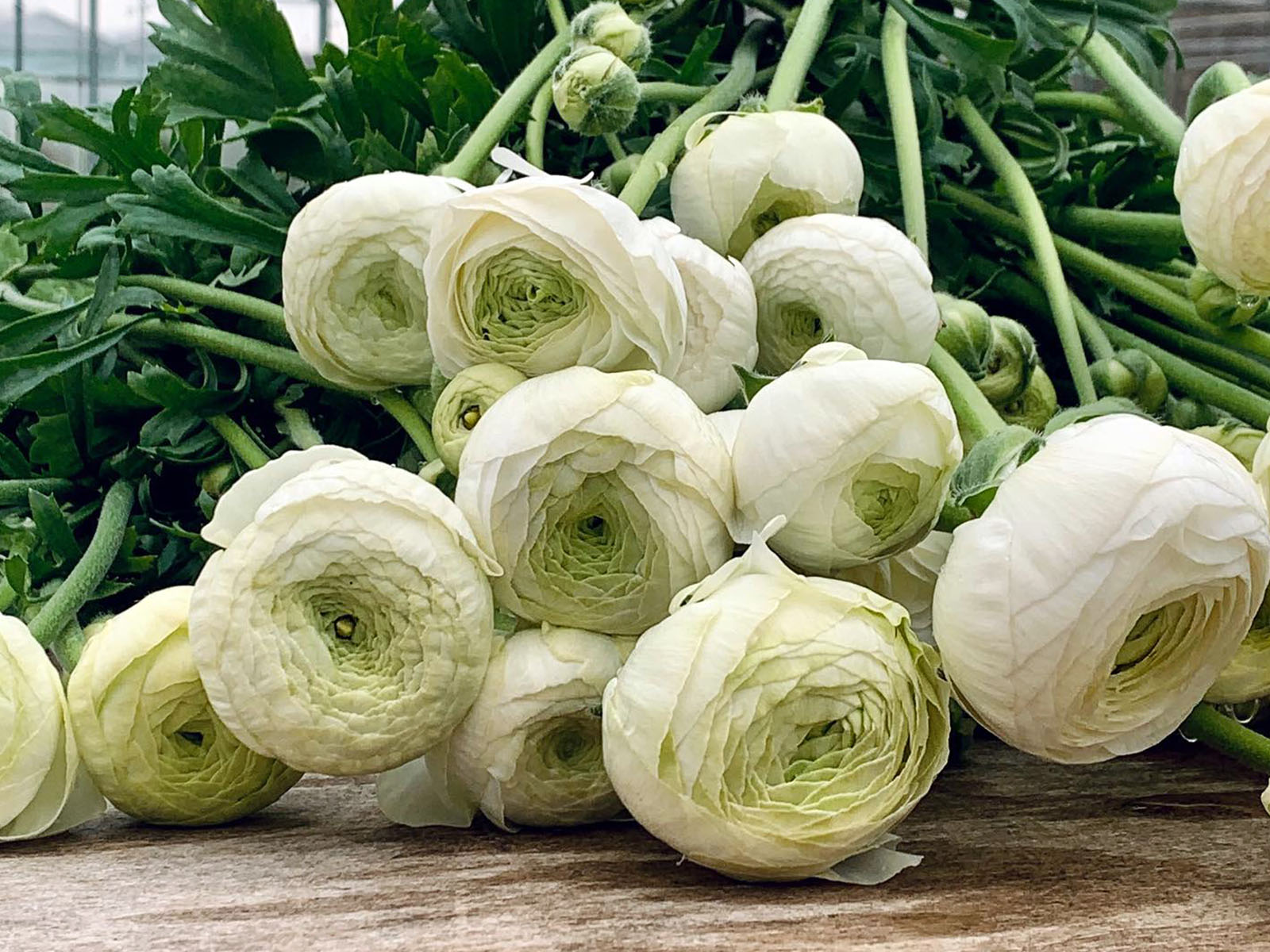 Ranunculus Aazur White
4. Ranunculus Aazur Cream
Ranunculus Aazur Cream makes your heart melt. They're so soft in every sense; from the shape to the color and the soft feel.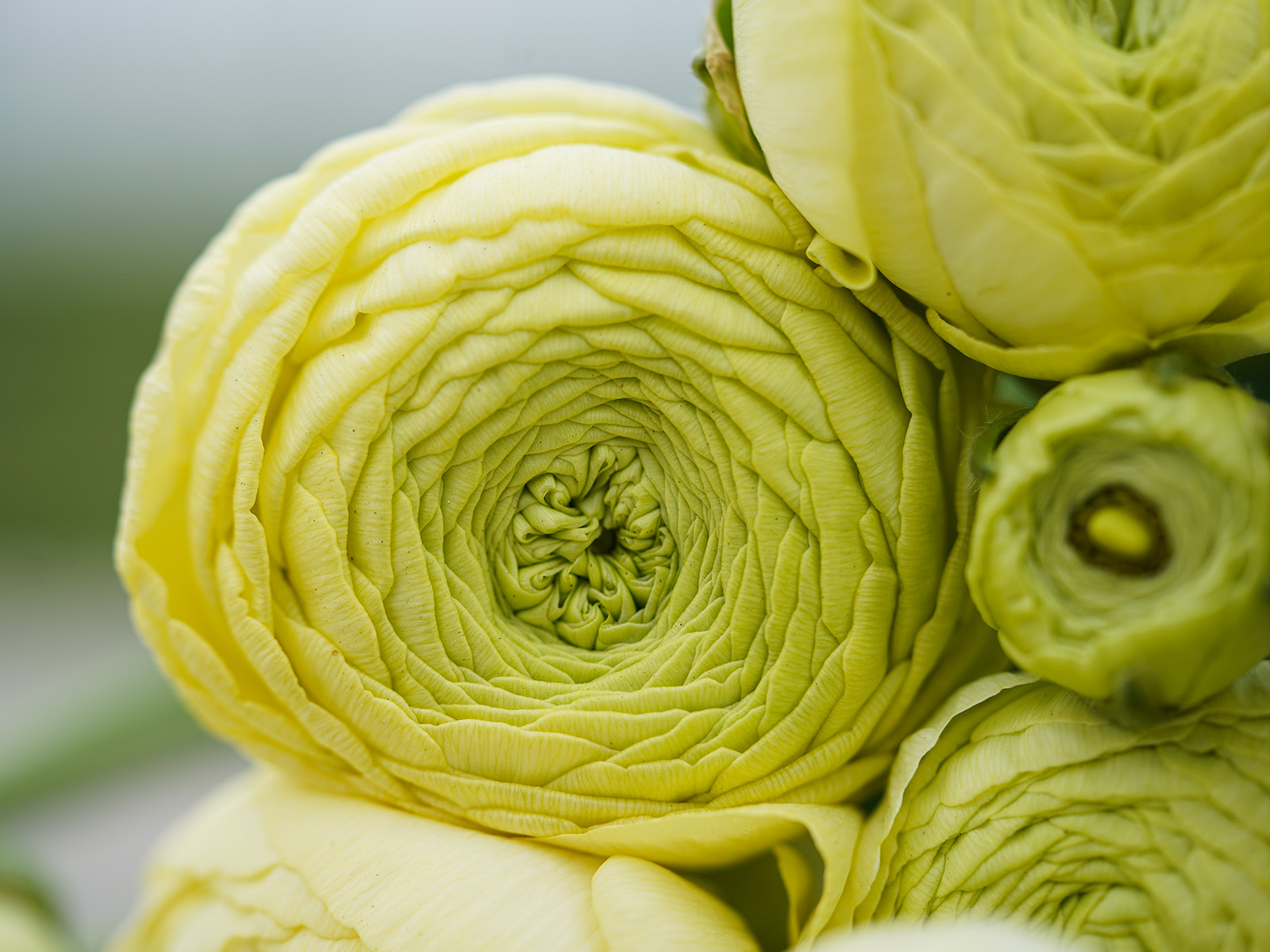 Ranunculus Aazur Cream
Ranunculus From Decorum
From March until mid-May these charming ranunculus are marketed again by Decorum grower André Knoppert and his son Martijn. They have developed their passion for this striking flower into a high-quality product that you might expect of a product under the Decorum brand.
André and Martijn Knoppert have been growing the colorful spring product ranunculus for years. The orange variety Ranculus Aazur Orange is available from the beginning of March, the nine other colors will follow during the season. Besides these Aazur series, more varieties are grown that stand out because of their large flower shape - like the Ponpon varieties - or with serrated petals - the Succes series. Check these too in the course of the season!